Is Archaeology a Good Major?
So, you absolutely love watching Indiana Jones movies and playing Tomb Raider video games. Does it mean that majoring in archaeology is right for you simply because you love exploring and finding artifacts and prehistoric ruins?
Archaeology is a good major for degree-seeking students who are willing to put in enough passion and hard work in order to succeed not only in college but also as a professional. Majoring in it is recommended for those who are planning on earning a master's to become full-fledged archaeologists.
Before you put archaeology at the top of your college major list, read on!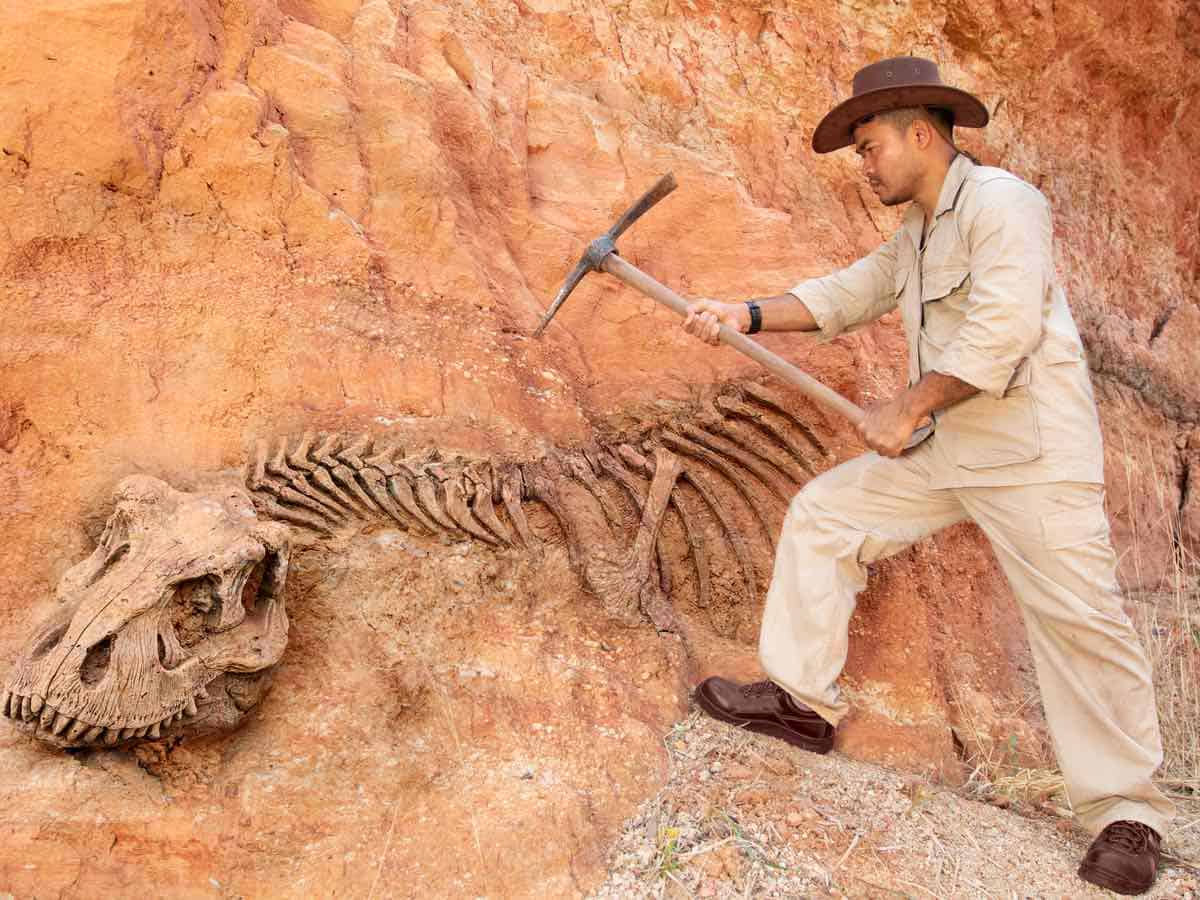 Archaeology vs. Paleontology: What's the Difference?
Like anthropology, archaeology studies human culture from prehistoric times to the recent past. But unlike anthropology, it focuses on artifacts and ancient architecture. Meanwhile, paleontology studies fossils of both animals and plants to learn more about how the planet and environment have changed.
At first glance, it would seem like archaeology and paleontology are one and the same. After all, both archaeologists and paleontologists collect and investigate whatever they get to dig up from the ground.
However, the two sets of scientists have different interests when it comes to the things they study.
What paleontologists do, simply put, is study all kinds of fossils. They can range anywhere from plants, corals, shellfish, fish to mammals such as monkeys and even humans. Although it would appear that paleontology is more fascinated with what happened in the past, it can also make predictions about the future with the help of prehistoric clues and patterns.
On the other hand, archaeologists study human culture from the past by analyzing material remains like tools, weapons, pottery and personal adornments like jewelry and clothing as well as architectural remnants.
Unlike paleontologists, archaeologists do not concern themselves with fossils. But, as always, there are exceptions to the rule. For instance, they may sometimes study fossils of animals or plants that have been taken advantage of by early societies as they may reveal things related to ancient lifestyles, diets, etc.
In the US, by the way, archaeology is a subset of anthropology — outside the country, it's a completely separate discipline. Paleontology, meanwhile, is considered a subset of geology or biology.
Is Archaeology Hard in College?
Majoring in archaeology is not too hard but not too easy, either. It requires a lot of reading and memorization, which can be boring or challenging for students who are not fully interested in archaeology. In 2020, a total of only 324 degrees in archaeology were conferred by US colleges and universities.
Because there are tons of books to read and lectures to learn, archaeology majors who would like to successfully complete their bachelor's program should spend around 20 hours of study per week.
While it's not a particularly hard major, still, students majoring in it have to work really hard.
A bachelor's degree in archaeology can vary from school to school and from program to program. This means that the core courses an archaeology major from a particular institution takes can be different from the core courses taken by an archaeology major from another institution.
Typically, the following are the core courses you will have to take:
Advanced methods in archaeology
Anthropological thought
Archaeology field school
Descriptive statistics
Fundamentals of archaeological theory
Historic sites archaeology
Introduction to archaeology
Prehistoric American-Indians
Senior seminar in archaeology
In most colleges and universities with a bachelor's program in archaeology, students are required to take electives related to the discipline of study — the number of electives to take can, as expected, vary from school to school.
Some common examples of related electives to choose from are:
Aztecs, Mayans and Incas
Forensic archaeology
Human origins
Old world prehistory
Medical anthropology
Primate social behavior
Special problems in archaeology
World ethnology
When it comes to choosing a minor, consider the career path you would like to take after graduation. If the goal is to have a marketable resume and get a job in a related field, some of the top minor choices include:
Biology
Computer science
Criminal justice
Ecology
Foreign language
Geoenvironmental studies
Geography
History
International studies
Museum studies
Paleontology
Psychology
Sociology
8 Possible Archaeology Careers and Salaries
While a master's degree is required for actual archaeologists, those with a bachelor's in archaeology can work as archaeology fieldworkers or assistants. Transferable skills they learn in college also allow archaeology majors to take on various jobs, from museum technicians to technical writers.
A question that usually pops into the minds of college-bound teens thinking about majoring in archaeology because it's their passion is this: will I have a job after graduation?
Fortunately, archaeology majors can choose from an assortment of career opportunities, including:
Archaeology fieldworker
Median annual salary: $61,910
Job outlook in 10 years: 7%
Actual archaeologists, the kinds that we see in adventure movies, have a master's degree in archaeology. Those with a bachelor's in the discipline can work as archaeology fieldworkers or assistants, which will provide them with much-needed work experience to further their careers, especially after attending graduate school to earn a master's.
Museum technician
Median annual salary: $50,120
Job outlook in 10 years: 19%
Prepare artifacts or objects for museum exhibitions or shipment to laboratories and other museums — such is what museum technicians do. In order for archaeology majors to be eligible for this kind of career, in some instances, they will have to train in conservation techniques and methods beforehand.
Exhibit designer
Median annual salary: $57,701
Job outlook in 10 years: 3%
There are many places and establishments where exhibits can be held, but those that take place in museums and libraries are what exhibit designers with a background in archaeology are primarily concerned with. A major related to layout and design can make archaeology majors more marketable in the field.
Urban planner
Median annual salary: $78,500
Job outlook in 10 years: 7%
Because archaeologists are experts in past societies, they can use their knowledge and skills as urban planners. In a nutshell, urban planners are responsible for proposing plans and programs that have something to do with the creation of new communities or the expansion of currently existing ones in order to accommodate population growth.
High school teacher
Median annual salary: $61,820
Job outlook in 10 years: 8%
Not all high schools offer archaeology to their students. Those who do could benefit tremendously from having archaeology majors for archaeology teachers. However, those who are planning on teaching at public high schools are required to be certified or licensed, depending on the teaching regulations of a state.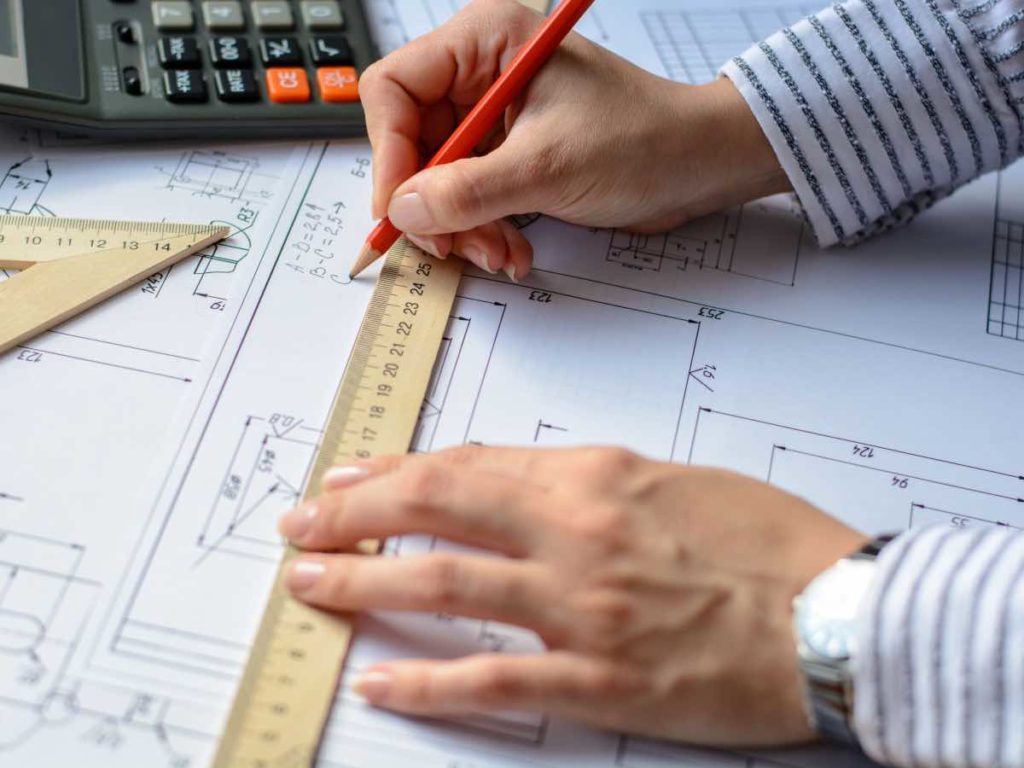 Historic building inspector
Median annual salary: $61,640
Job outlook in 10 years: -3%
What archaeology majors working as historic building inspectors do is promote the conservation of historical buildings, structures and various interest areas. In the process, they also see to it that old buildings and other architectural features do not pose a threat to the public as well as the surroundings.
Technical writer
Median annual salary: $78,060
Job outlook in 10 years: 12%
Because there are so many different time periods and ancient societies as well as specializations and jargons, not everyone can easily grasp archaeological information, findings and breakthroughs. This is when technical writers with a degree in archaeology step into the scene — they help communicate complex stuff more easily.
Survey researcher
Median annual salary: $59,740
Job outlook in 10 years: 4%
A program in archaeology equips students with skills such as attention to detail, analytical thinking and persistence, all of which can be advantageous qualities among survey researchers. Archaeology majors working as survey researchers are tasked with designing and conducting surveys as well as analyzing and interpreting collated data.
Best Schools for Archaeology Majors
Certain you want to major in archaeology and currently in the process of building a college list?
Below, you will come across a list of some of the best colleges and universities for archaeology majors. I have also included the estimated cost of attendance (COA) for each one to help you make a smarter choice.
| | |
| --- | --- |
| INSTITUTION | ESTIMATED COA |
| Columbia University | $77,603 |
| Yale University | $79,370 |
| Stanford University | $78,218 |
| Johns Hopkins University | $67,667 |
| Brown University | $80,448 |
| Washington University in St. Louis | $79,586 |
| Cornell University | $78,992 |
| University of Southern California | $80,151 |
| New York University | $77,632 |
| Tufts University | $79,000 |
| University of North Carolina at Chapel Hill | $24,546 (in-state) and $51,725 (out-of-state) |
| University of California – San Diego | $35,311 (in-state) and $65,065 (out-of-state) |
| University of Texas at Austin | $28,928 (in-state) and $57,512 (out-of-state) |
| Boston University | $77,662 |
| George Washington University | $76,276 |
| Pennsylvania State University | $36,962 (in-state) and $54,026 (out-of-state) |
| Brigham Young University | $19,594 |
| University of California – Santa Cruz | $39,137 (in-state) and $68,891 (out-of-state) |
| University of Missouri | $27,711 (in-state) and $45,993 (out-of-state) |
| University of Cincinnati | $28,150 (in-state) and $43,484 (out-of-state) |
Best Schools for Archaeology Majors
Some institutions have online campuses that offer a bachelor's degree in archaeology.
Top 3 Online Universities for Archaeology Majors
If you want to major in archaeology in a non-traditional fashion for whatever reason, the following fully-accredited online schools are some of the best in cyberspace:
SUNY Cortland
Location: Cortland, New York
Cost: $207.00 (in-state) and $588.00 (out-of-state) per credit hour
Acceptance rate: 52%
Accreditor: Middle States Commission on Higher Education (MSCHE)
University of Wisconsin – La Crosse
Location: La Crosse, Wisconsin
Cost: $316.00 (in-state) and $630.00 (out-of-state) per credit hour
Acceptance rate: 75%
Accreditor: Higher Learning Commission (HLC)
Western Washington University
Location: Bellingham, Washington
Cost: $356.00 (in-state) and $764.00 (out-of-state) per credit hour
Acceptance rate: 94%
Accreditor: Northwest Commission on Colleges and Universities (NWCCU)
Just Before You Enroll in an Archaeology Program
Prior to majoring in archeology in college, make sure that you are passionate about it. Otherwise, a fairly easy major can be extremely challenging for you. It's important to get high grades and obtain all the skills that you can as an archaeology major in order to have a successful and rewarding career in the field after graduation.
Related Questions
Is archaeology an in-demand career?
According to the Bureau of Labor and Statistics (BLS), the projected growth of employment for archaeologists from 2020 to 2030 is 7%, which is almost the average job outlook for all occupations within the decade (8%). Every year, it is estimated that 800 job openings are available for archaeologists.
Which states employ the most archaeologists?
BLS says that, as of this writing, California employs the most number of archaeologists, amounting to a total of 1,350. They earn a median salary of $74,020 per year there. Other states with the most number of employed archaeologists include Arizona (360), Hawaii (240), Oregon (230) and Maryland (230).
Read Next: Anthropology Major: Good, Hard, High Paying?

Disclaimer: The views and opinions expressed in this article are those of the authors and do not necessarily represent those of the College Reality Check.