How to Ask for More Merit Scholarship Money in 9 Steps
Up to 22% of undergraduate students receive merit-based financial aid. A quarter of students at private colleges and universities and only nearly a fifth of students at public institutions receive such kind of scholarship. According to 2022 data, the average merit scholarship money college students receive is $4,700 each.
With the average cost of tuition and fees, as of this writing, amounting to $39,723 at private colleges and $10,423 for in-state students at public colleges, the said amount doesn't seem enough. Can you ask for a higher merit award?
Appealing through an email to the admissions office is the way to ask for more merit scholarship money. The student should include a copy of offers from other schools and state a realistic award amount. He or she should politely make an appeal the soonest, remembering to make a follow up after about a week.
Not only can you ask for additional merit scholarship money. You absolutely should!
However, there is always the possibility for your appeal to receive a better merit-based award getting denied. But fret not as there are certain steps you can take to increase your chances of making earning an undergraduate degree lighter on the pocket with the help of more scholarship cash — and it starts by checking out this post from start to finish!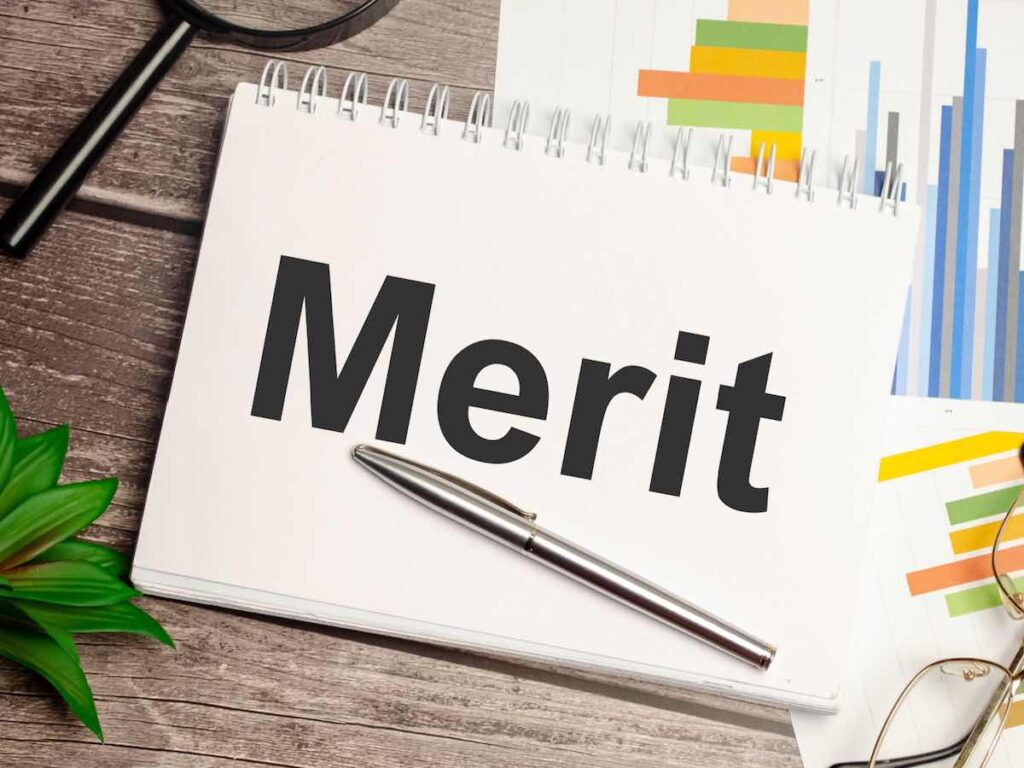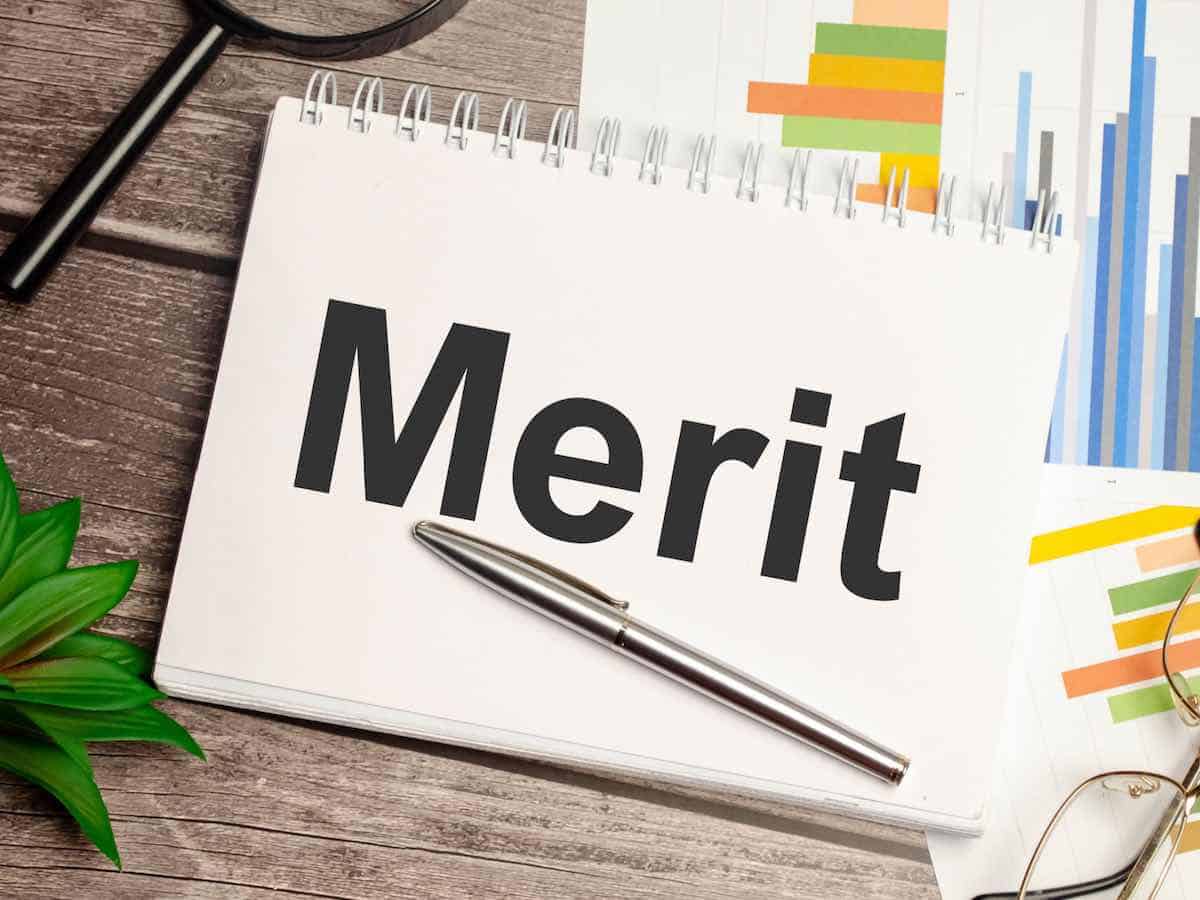 9 Steps When Asking for More Merit Aid
1. Research the School's Aid Appeal Process
When it comes to appealing aid, whether merit-based or need-based, the process can vary from college to college. Some schools may require students to fill out a form. Others may warrant a filled out form and the necessary supporting documents. Then there are also institutions where it only takes a letter from the students or their parents.
The bottom line is that each school comes with its own procedure for appealing financial aid offers.
It's of utmost importance that you follow your preferred institution's merit aid appeal process in order to minimize the risk of your petition getting denied and you having to pay more than necessary for college.
Visiting the website of the college and heading to the financial aid page is what you need to do. Can't find any helpful piece of information regarding the matter, call or email the admissions office. Yes, it's the admissions office that you should contact when it comes to merit scholarship-related matters — we will talk about this shortly, so keep reading!
To avoid wasting any time, ask which specific individual from the admissions office you should approach.
2. Know Which Office to Contact
Refrain from assuming that each and every scholarship a college awards comes from its financial aid office. Although it's true that the financial aid office is tasked with awarding scholarships, it's mainly assigned by the administration of the school with awarding need-based financial aid.
It's for the same reason why the FAFSA, which is the gateway to financial aid from the federal government and sometimes from colleges, too, is submitted to the financial aid office.
Handling the awarding of merit-based scholarship money, on the other hand, is the admissions office.
The reason why the said kind of scholarship is managed by the admissions office is that, in most instances, the eligibility of candidates for merit-based awards is automatically reviewed during the admissions process — it's no secret that college applications are sent straight to a college's admissions office.
Needless to say, you should get in touch with both the admissions office and financial aid office if you are thinking about appealing both merit-based and need-based scholarships, which college students may receive at the same time.
3. Appeal for More Financial Aid ASAP
No matter if the scholarship money comes from the federal government, college or a private provider, one of the most important things any student who needs aid must know is that it's provided on a first-come, first-served basis. The amount of award money available is finite, and those who ask last may get very little to no money.
Springing into action as soon as you get your hands on a scholarship offer letter is crucial!
There is no hard deadline for colleges and universities to send out those award letters to accepted students. In most instances, however, college-bound students who apply regular decision receive theirs anywhere between March and April, usually around the same time they get their acceptance letters.
When you will get that much-awaited scholarship offer letter depends on some factors. One of them is the date when you filled out the FAFSA — if the college requires students to submit the FAFSA in order to be eligible for a merit-based scholarship, not just the need-based kind.
It's every October 1 of the year when the FAFSA form becomes available on the internet.
4. Write an Email
Although it can be tempting to pick up the phone and call the admissions office to get an answer right away, it's a much better idea to send an email first when trying to request a higher merit cash award.
There are a couple of reasons why emailing is your best bet.
First, it's pretty much unlikely that the person who will pick up the phone is the one who has the power to decide on your scholarship offer appeal.
Second, in some instances, a committee of individuals, some of whom may be from another department such as the financial aid office, has to read and approve requests for more financial aid money.
An email helps make sure that your letter will be read by the right people — all that needs to be done is to have your email forwarded from person to person.
Make sure, too, that you attach to your email any documentation the college requires all petitioners to submit for consideration and processing purposes.
Otherwise, your effort may be disregarded like an incomplete college application. This is exactly why I started my tips with researching the school's scholarship appeal process.
And here's one more emailing-related tip: stay polite and respectful at all times!
5. Obtain Other School's Merit Aid Offers
You like the college because it offers the program and college experience you particularly like. The institution likes you because you are the particular kind of student it likes to see on its campus.
However, in some instances, it may seem like scholarship offers from other schools are more likable.
If this is the case, consider letting your top-choice school, the one from whom you wish to ask for more merit-based money, know that other institutions are willing to give you more money. It's like subtly giving the admissions office a hint that it might lose a perfectly amazing student like you to another college.
Keep the school from thinking you're just bluffing by naming names — College X is willing to give me this amount of merit scholarship and College Y is offering me that amount of merit cash award.
And don't forget to attach copies of scholarship offer letters from other schools to your email. It goes without saying that you should leave out letters stating merit-based scholarship money lower than what your dream school offers since the point is to demonstrate that others have more appealing offers.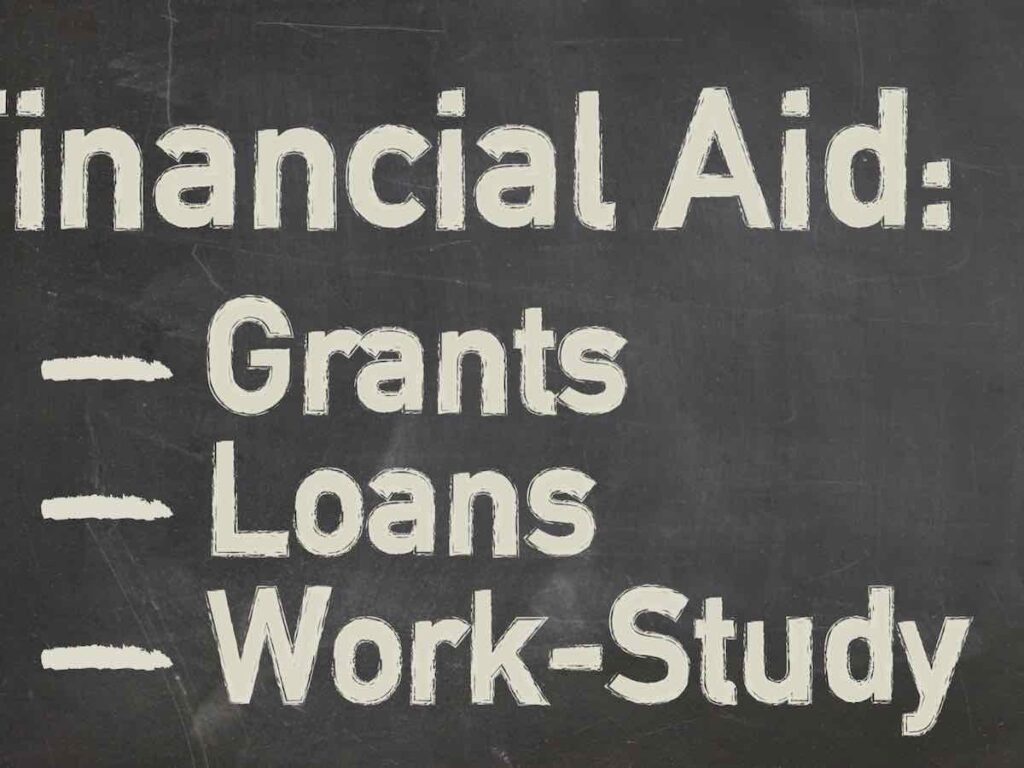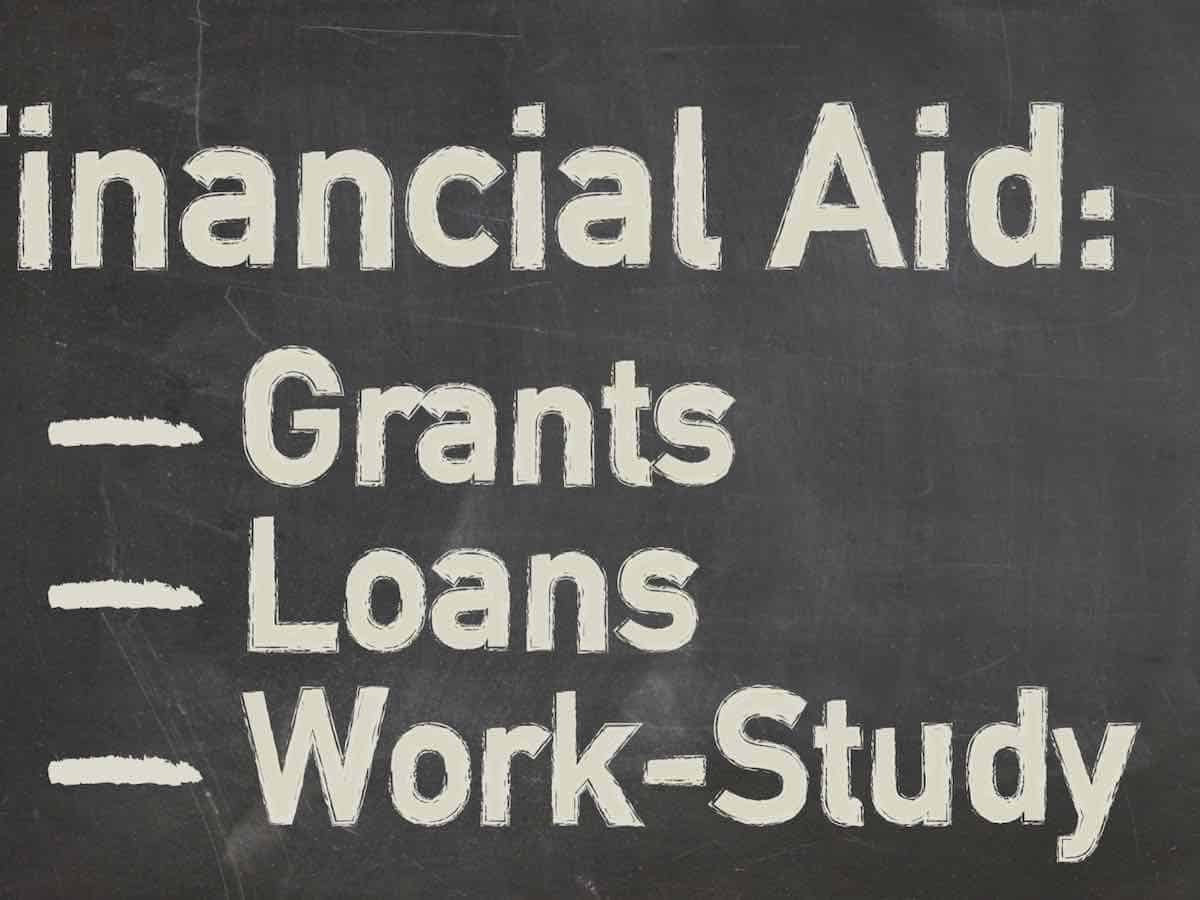 6. Be Specific and Realistic With the Amount
Don't just ask the college to increase its merit-based scholarship award offer — let the institution know just how much money you want from it to make your attendance more feasible.
Mention a specific amount and don't burden the admissions office with having to do the guesswork.
And before specifying just how much merit scholarship money you want, check that it's realistic. There is no use appealing your merit-based offer if you want an unreasonable amount as the school will not give it to you. Going from the original offer of, say, $2,500 to $25,000 is undeniably preposterous!
To appear wise instead of greedy and foolish, consider scholarship offers from other colleges and universities as a reference. After all, as discussed earlier, it's a good practice to mention them when appealing your aid award.
Frustrated that the highest offer comes from a school you are not as fond of as your top-choice school whose offer you are not that satisfied with? Then inform the institution of your utmost preference that you would be happier if it gave you the same amount of merit-based award.
7. Talk About Improvements in GPA or Extracurriculars
As the name suggests, merit-based scholarship is awarded to college students based on their achievements, skills and abilities. Other than your high school GPA, it may also be given on the account of your SAT or ACT scores, extracurricular participation, community involvement, leadership role and others.
Your current merit scholarship offer, of course, is based on your application at the admissions office.
Got a higher GPA or standardized test score after applying to the institution of your liking? Won an award since you submitted your college application? Recently founded a club in your high school?
Then make sure that you inform the college's admissions office about your latest accomplishments. By improving your application, your merit scholarship offer may follow suit. Just about any reason for the institution to award you more cash should be leveraged to your advantage for you to enjoy a more budget-friendly college.
Remember to pair each claim with proof for the college to see that you are the achiever they are looking for!
8. Point Out Demonstrated Interest
There are many perks that come with applying early decision to your dream college. They range anywhere from increased chances of getting admitted into it to getting an admissions decision notification earlier than everybody else. But it also comes with some downsides, including having to enroll if accepted regardless of the scholarship offer.
No matter if you applied to your preferred school early decision or regular decision, nothing could be more frustrating than having to attend another school because of a low financial aid offer.
If money is the problem, let the school at the top of your college list know about it.
When writing an email, don't forget to include the fact that the college is your first choice but its merit-based scholarship offer is not your first guesstimate. And while you're at it, feel free to back up your claim with pieces of evidence such as you took a campus tour and that you talked about the matter in your supplementals.
It's very much more likely for the college to consider increasing your initial merit scholarship offer if you can guarantee that you will attend the school and put the award to good use.
9. Follow Up After Appeal Request
Generally speaking, it takes about a week before a college replies to appeals for an increase in merit-based cash awards. But, as always, different schools have different timelines when it comes to answering letters. Researching, needless to say, is important before starting to ask for more money.
So, in other words, be patient and wait for the college to come back to you.
But don't feel too shy to follow up, either. This is a great way to show your top-choice school that you are still very much invested in earning a degree from it but your scholarship offer is getting in the way.
Unfortunately, it's not all the time that a college-bound high schooler gets what he or she wants. If the answer of the admissions office to your petition is a no, refrain from making another appeal. The chance of the college changing its mind on how much merit scholarship money you should get from that point onwards are close to a resounding zero.
What to Do to Maximize Merit Scholarship
Before the need to negotiate for more merit aid money comes, it's a good idea to take the necessary steps during the college application season that can help you land the highest merit-based scholarship money possible. If you are happy with the amount, there's no need to ask for more in the first place.
There are a few things you can do when gearing up for college that can help maximize your merit scholarship potential. Below, you will come across some of them.
Apply to safety schools
If the goal is to get your hands on more merit aid money, stand out from the rest academically.
Apply to where your high school GPA, standardized test scores and AP exam grades are above average — colleges find high figures irresistible, which is why it's not unlikely for them to attract high-performing high schoolers with appealing financial aid offers before other institutions grab a hold of them.
Choose a generous college
Some colleges and universities are simply more generous when it comes to awarding merit-based scholarship money. Some of those known to have the largest merit aid are Allegheny College, Beloit College, Clarkson University, Hendrix College, Seattle Pacific University and the University of Richmond.
But make sure that you consider not only how much merit aid award you can possibly get from the school but also whether or not it's the perfect fit for you, which is probably the most important consideration.
Show commitment
In many instances, demonstrated interest is considered a non-academic admissions factor. Some colleges and universities have a preference for applicants who are bent on enrolling if accepted. That's because it helps boost their yield rate, which can prove to be helpful in improving college ranking.
Allow the admissions officers to know that there's no other college on your mind. Take a campus tour. Read every email. Apply early. Request for an alumni interview.
Fill out the FAFSA without delay
It's true that some colleges and universities do not require students to fill out the FAFSA in order for them to qualify for merit scholarships. But always keep in mind that scholarship policies can vary from school to school.
Sometimes, institutions use the FAFSA to verify citizenship or determine whether or not students have maximized their need-based aid before they are given merit aid. So, just to be on the safe side, submit that correctly completed FAFSA form. And do it right away because, as mentioned earlier, awards are given on a first-come, first-served basis.
Improve the numbers
One of the most foolproof ways to win the most merit scholarship money is by being worthy of it.
Needless to say, you should work hard throughout your secondary school career to get good grades in your high school courses and AP exams. Don't forget to prepare very well for the SAT or ACT, too. This is most especially true if the college you wish to apply to is test-required — or test-optional but the submission of test scores is encouraged.

Disclaimer: The views and opinions expressed in this article are those of the authors and do not necessarily represent those of the College Reality Check.