Is Carnegie Mellon a Good School?
Year after year, Carnegie Mellon ranks high on various listings of the top learning institutions in the US. Despite this, it is not as well-known as some of the most prestigious US colleges or universities. Those who are familiar with the school, however, only have nice things to say about it. And now you may be wondering: Is Carnegie Mellon a good school?
Carnegie Mellon is a good school for students who wish to major in computer science and engineering, two things the university is known for. Carnegie Mellon is also admired for its top-notch programs in architecture, design and theater. Its students are known as nerdy and smart, but also passionate.
Before you submit your application to Carnegie Mellon, it's a wonderful idea to get acquainted with it first.
It will let you know if there is a good chance that you will get accepted.
It will also give you an idea of the impact of going to school on your pocket, enrichment as a college student, and future as a degree holder and professional.
How Good Carnegie Mellon?
Carnegie Mellon University is renowned for its programs in computer science and engineering, making it a great option for students who want to pursue these fields of study. This prestigious institution is ranked #22 among National Universities on the Best Colleges list by U.S. News.
Multiple reviews often praise Carnegie Mellon for its challenging and exciting coursework, as well as its vibrant extracurricular scene.
Additionally, the university offers strong student services, including career counseling, that can help you achieve your professional goals while studying there.
When examining the offerings of Carnegie Mellon, it's essential to consider the following aspects:
Reputation: Carnegie Mellon is highly regarded for its programs in computer science, engineering, and other STEM fields.
Rankings: QS ranks the university at #52 in World University Rankings.
Coursework: Expect rigorous coursework that will challenge and push your intellectual boundaries.
Extracurricular Activities: There's a diverse assortment of clubs, organizations, and activities for students to engage in while attending Carnegie Mellon.
Career Services: Carnegie Mellon provides comprehensive career counseling and support to help students prepare for their future endeavors.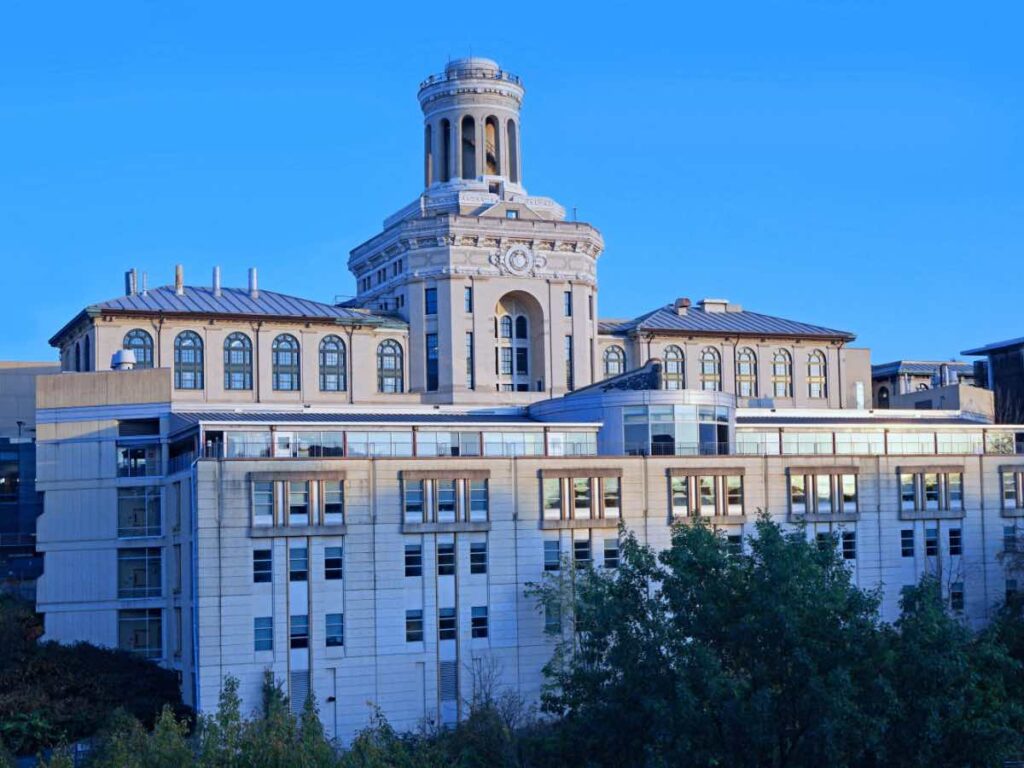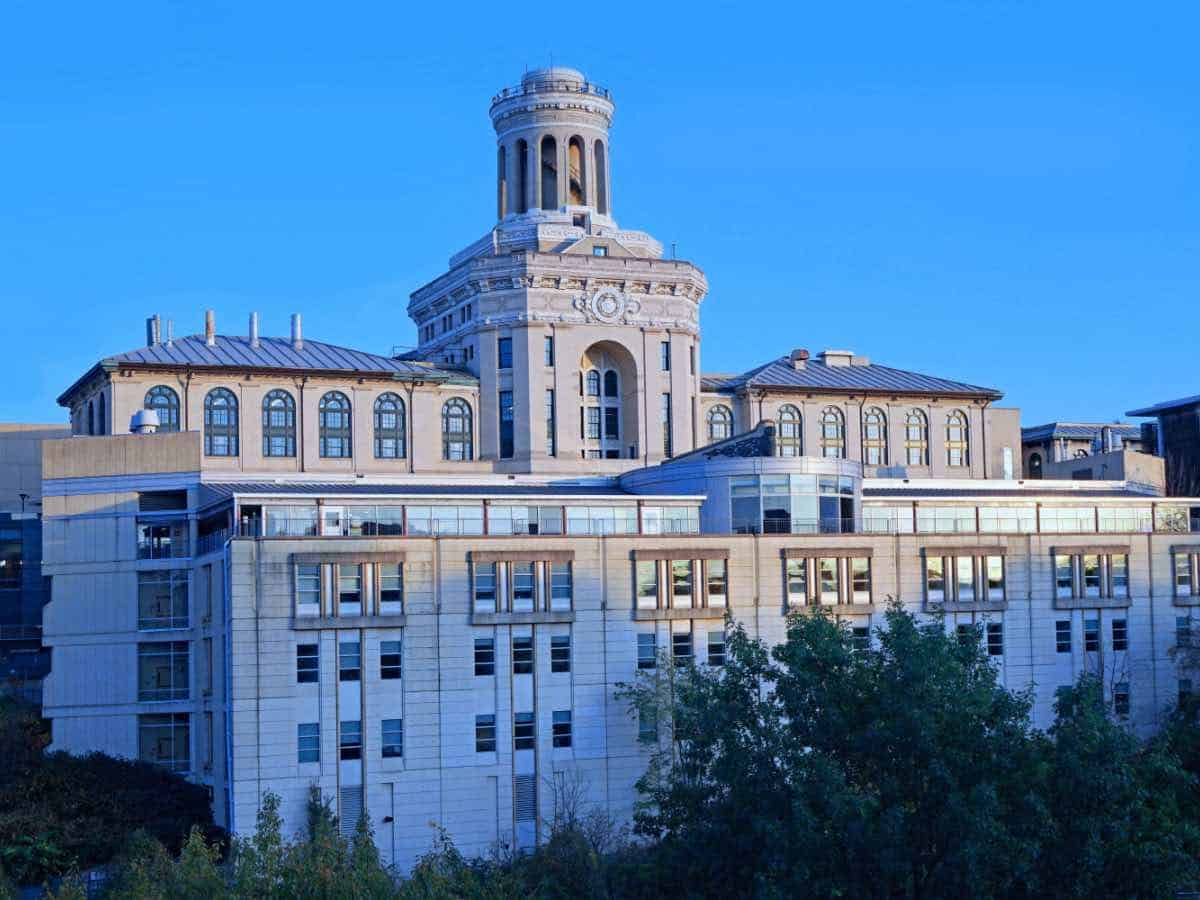 Is Carnegie Mellon Ivy League?
Carnegie Mellon is not an Ivy League school. However, it is one of the many New Ivies, which was coined by Newsweek in 2006. The New Ivies consist of private and public US schools that may not have the same elite status as Ivy League schools but are just as impressive academic- and faculty-wise.
While it's true that Carnegie Mellon is no Harvard or Yale or any other Ivy League school, it's just as prestigious as them. The school is extremely selective and known for its exceptional computer science and engineering programs.
It's because of this why Carnegie Mellon is regarded as one of the New Ivies. Other New Ivies include:
Boston College
Bowdoin College
Colby College
Colgate University
Davidson College
Emory University
Harvey Mudd College
Kenyon College
Macalester College
New York University
Olin College of Engineering
Pomona College
Reed College
Rensselaer Polytechnic Institute
Rice University
Skidmore College
Tufts University
University of California, Los Angeles
University of North Carolina at Chapel Hill
University of Notre Dame
University of Rochester
University of Virginia
Vanderbilt University
Washington University in St. Louis
Besides the New Ivies, to which Carnegie Mellon is included, there are many other Ivy League equivalents in existence these days. Let's take a quick look at some of them:
Public Ivies. Public Ivy schools match Ivy League schools in terms of academic and faculty quality. However, their tuition rates are just a tiny fraction of the steep tuition rates of Ivy League schools.
Hidden Ivies. Some Hidden Ivies are considered as such because they have small campuses. Others have large campuses alright, but they are not that well-known.
Little Ivies. Unlike some Hidden Ivy schools with small campuses, Little Ivy schools are part of this group of Ivy League equivalents because of their small student bodies. Some of them have less than 2,000 students.
Southern Ivies. The Ivy Leagues consist of eight Northeastern universities. On the other hand, as the name suggests, the Southern Ivies consist of Southern universities.
What is the Ranking of Carnegie Mellon University?
According to the Best National University Rankings by the US News & World Report, Carnegie Mellon is at number 26. The school shares the same spot with the University of Virginia (UVA), a public research university. In the recent QS World University Rankings, Carnegie Mellon ranks at number 51.
Before applying to a college, one of the most important steps you need to take is getting to know the school more. Unfortunately, it is impossible to know everything about the school in just a few weeks or months.
This is when the importance of checking out school rankings comes in. While there are many US school rankings that you can come across on the internet, not all of them are reliable.
The Best National University Rankings by the US News & World Report is something that a lot of students take seriously.
Needless to say, based on the rankings of Carnegie Mellon University, there is no denying that it is one of the top schools in the US.
Ranking at number 26 is impressive, especially when the fact that the US News & World Report has collected data on more than 1,800 US learning institutions is considered.
Let us take a look at the different rankings of Carnegie Mellon based on an assortment of rankings also conducted by the US News & World Report:
Best Undergraduate Engineering Programs – number 6
Best Undergraduate Business Programs – number 7 (tie with Cornell University)
Best Undergraduate Computer Science Programs – number 2 (tie with Stanford University)
Best in Undergraduate and Research/Creative Projects – number 4
Most Innovative Schools – number 8
Best Undergraduate Teaching – number 18 (tie with California Institute of Technology)
Best Colleges for Veterans – number 10 (tie with University of Virginia)
Best Value Schools – number 30
Best in First-Year Experiences – number 33 (tie with Carleton College and Allegheny College)
Best in Co-Ops/Internships – number 11 (tie with Rochester Institute of Technology)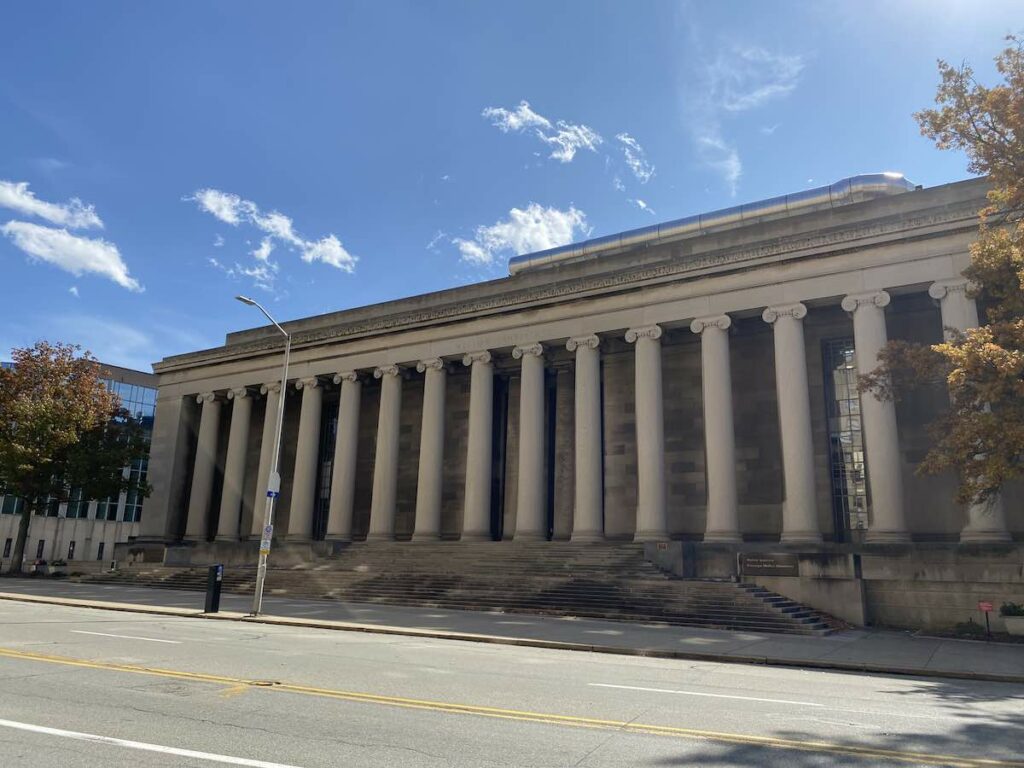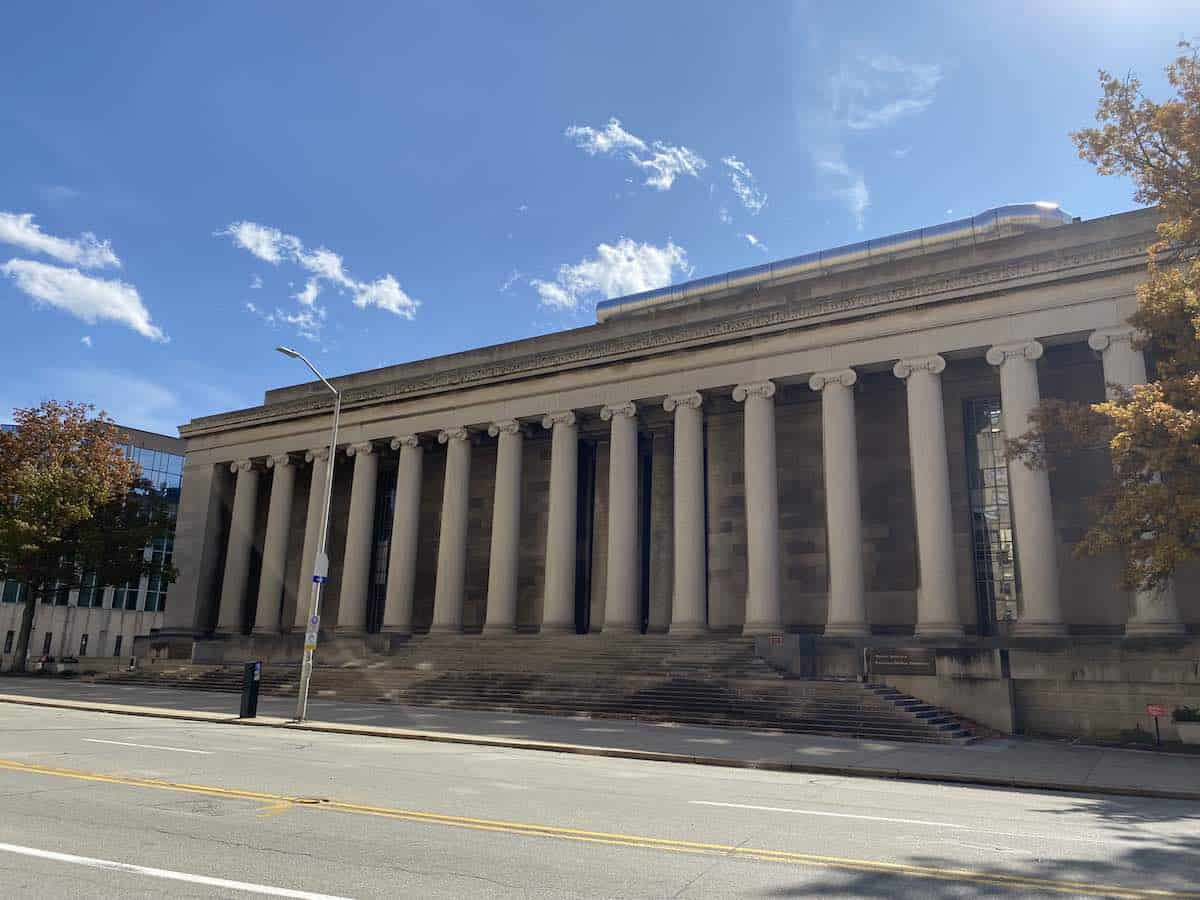 Who Founded Carnegie Mellon?
Andrew Carnegie and Andrew Mellon, both industrialists and philanthropists (among many other things), founded Carnegie Mellon. It was in 1967 when the school was named after their surnames. This is to give honor to them after the merging of learning institutions they founded separately.
Carnegie Mellon has been around for over 120 years.
As a matter of fact, the school is so old that it ranks at number 22 on the list of the oldest universities in the US.
The school first came into being in 1900 when Andrew Carnegie designated $2 million of his money to establish the Carnegie Institute of Technology (CIT). Its nickname was "Carnegie Tech", and its official motto was "my heart is in the work".
The school offered two- and three-year certificates in engineering and the arts, too.
Besides CIT, Andrew Carnegie also created a college for women: Margaret Morrison Carnegie College (MMCC).
In 1909, Andrew Mellon, together with Richard Mellon, his brother and business partner, created the Mellon Institute and School of Specific Industries.
They founded the school at the University of Pittsburgh, which was their alma mater. It didn't take long before the school was incorporated as the Mellon Institute of Industrial Research.
The incorporation, which took place in 1928, was the result of the Mellon Institute and School of Specific Industries' achievements. They include the invention of a pneumonia serum and the gas mask.
In the 1960s, Paul Mellon, Andrew Mellon's son, secretly proposed the merging of CIT and Mellon Institute of Industrial Research.
The merging of the two learning institutions happened in 1967, resulting in the coming into being of Carnegie Mellon University as everyone today knows it.
Are Carnegie Mellon Students Happy?
Many of the academic programs at Carnegie Mellon are challenging. It's because of this why its students are often dubbed "workaholics". There are parties held at Carnegie Mellon, but it's not a party school. Its students know how to have some fun, but most of their waking hours are spent studying.
A list of the 50 most stressful colleges in the US came out in 2010. On that list, Carnegie Mellon was number eight.
Refrain from assuming that being smart and thus getting accepted to Carnegie Mellon makes it very easy to earn a college degree.
Working hard inside and outside the classroom is still a must for getting high grades and acquiring real-life skills and experience necessary for having a bright future after graduating from college.
There are many things that make Carnegie Mellon one of the most stressful learning institutions in the US. Definitely, the need to constantly exhibit hard work, determination and passion for four years is one of the main reasons.
According to the people behind the 2010 list, some of the things they took into account are:
Acceptance rate. Carnegie Mellon is an extremely selective school — it has an acceptance rate of 15%. With an acceptance rate like that, it's not unlikely for students to feel incredibly stressed even before they learn whether or not they are accepted to the school.
Competitiveness. Getting accepted to Carnegie Mellon is one thing. Going to Carnegie Mellon for four years is another. The school is ideal for students who already have some idea of what they want to become one day and are willing to dedicate plenty of their time and energy to their studies.
Cost of Attendance. Besides being one of the best schools in the US, Carnegie Mellon is also one of the priciest. As a matter of fact, it's the 20th most expensive learning institution in the US. These days, the average cost of going to Carnegie Mellon for one school year is $74,491 regardless of the residency.
Crime rate. Carnegie Mellon is located in Pittsburgh, Pennsylvania. Unfortunately, the city is not one of the safest cities in the US. For instance, the chance of you being a victim of a violent crime in Pittsburgh is one in 169 per 1,000 residents. The city's crime index is 11 (100 is the safest).
It's important to note that while Pittsburgh is not the safest place in the US, the campus of Carnegie Mellon is relatively safe. However, it doesn't mean that no violence or crime happens there.
For instance, the school reported to the authorities 132 safety-related incidents involving students while they were on campus.
What Famous People Went to Carnegie Mellon?
Various popular and successful people went to or graduated from Carnegie Mellon.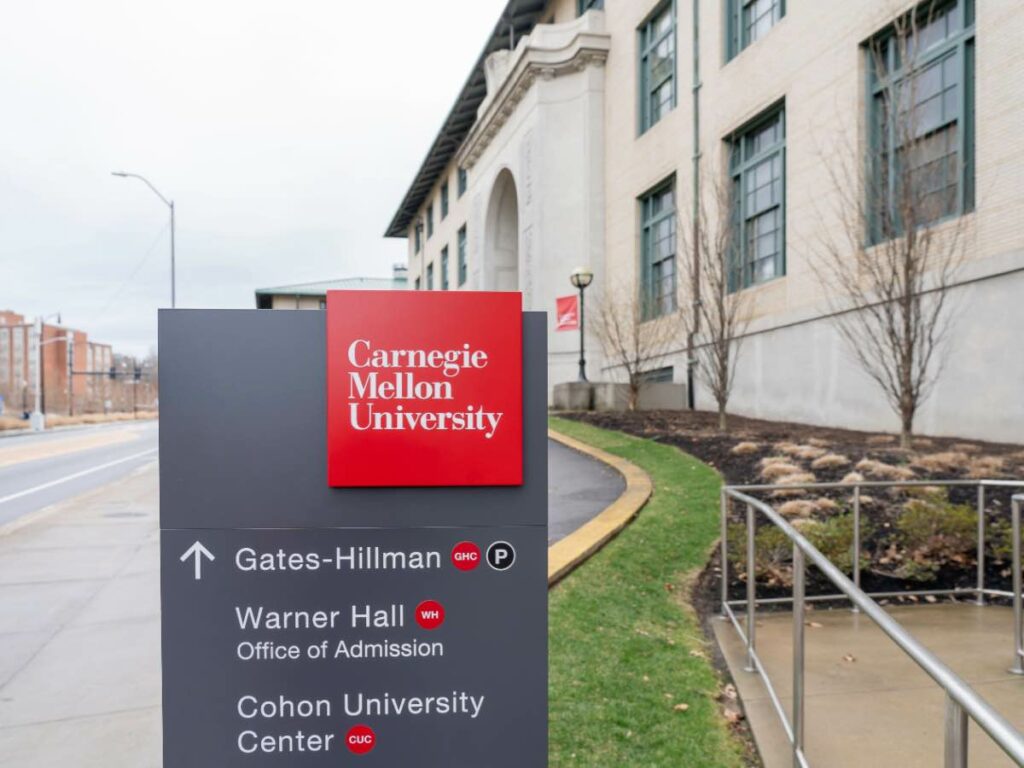 These days, many Carnegie Mellon alumni are company presidents, CEOs, managers, investors, scientists, politicians and Nobel Prize winners. Some former Carnegie Mellon students are now athletes, artists, actors and filmmakers.
There are many ways to get an idea of how exceptional a school is. In some instances, taking a look at how its graduates are faring in life can give you a glimpse of what sort of future you can have after graduating from it.
Because Carnegie Mellon is one of the top-ranking schools in the US, it doesn't come as a surprise why the names of many of its former students ring a bell.
Some of them you may have encountered while watching the news, while others you may have stumbled upon while watching a movie or an awards show.
Here are some of the most notable Carnegie Mellon alumni:
Paul Allaire. In 1990, Paul Alliare became the CEO of Xerox, although it was back in 1966 when he first started a career with the company. He is responsible for making Xerox more than just a maker of copiers.
Mark Ewing. Founder of Red Hat, which is a multinational software company, Mark Ewing was reported to be worth $900 million during the peak of the dot-com bubble, which happened in the late 1990s.
Yoshiaki Fujimori. An ex-CEO of the Japanese maker of building and housing equipment, Lixil Group, Yoshiaki Fujimori earned his MBA at Carnegie Mellon after getting a degree in petroleum engineering in Japan.
Cormac Kinney. Businessman and entrepreneur Cormac Kinney invented all kinds of software tools that have been named in more than 4,000 patents and used in numerous businesses all over the planet.
Alexander Knaster. After earning his degree in electrical engineering and mathematics from Carnegie Mellon, businessman and philanthropist Alexander Knaster went on to become one of the richest men in the UK.
Jim Levy. Are you into video games? Then you may be familiar with Activision. Well, the popular video game publishing company's founding CEO was Jim Levy, a Carnegie Mellon graduate.
Andy Warhol. One of the most well-known artists of the twentieth century, Andy Warhol was a popular figure in the pop art movement. Some of his famous works are screen prints of Marilyn Monroe and soup cans.
Ted Danson. It was during his sophomore year as a Carnegie Mellon fine arts student when Ted Danson had an interest in acting. He starred in popular TV shows like Cheers, Becker and CSI: Crime Scene Investigation.
Holly Hunter. American actress Holly Hunter won an Academy Award for the 1993 drama movie, The Piano. In 1990, she also received the Alumni Achievement Award from the Carnegie Mellon Alumni Association.
Ethan Hawke. An American actor, writer and director, Ethan Hawke was a former acting student at Carnegie Mellon. However, he dropped out after being cast in the 1989 movie, Dead Poets Society.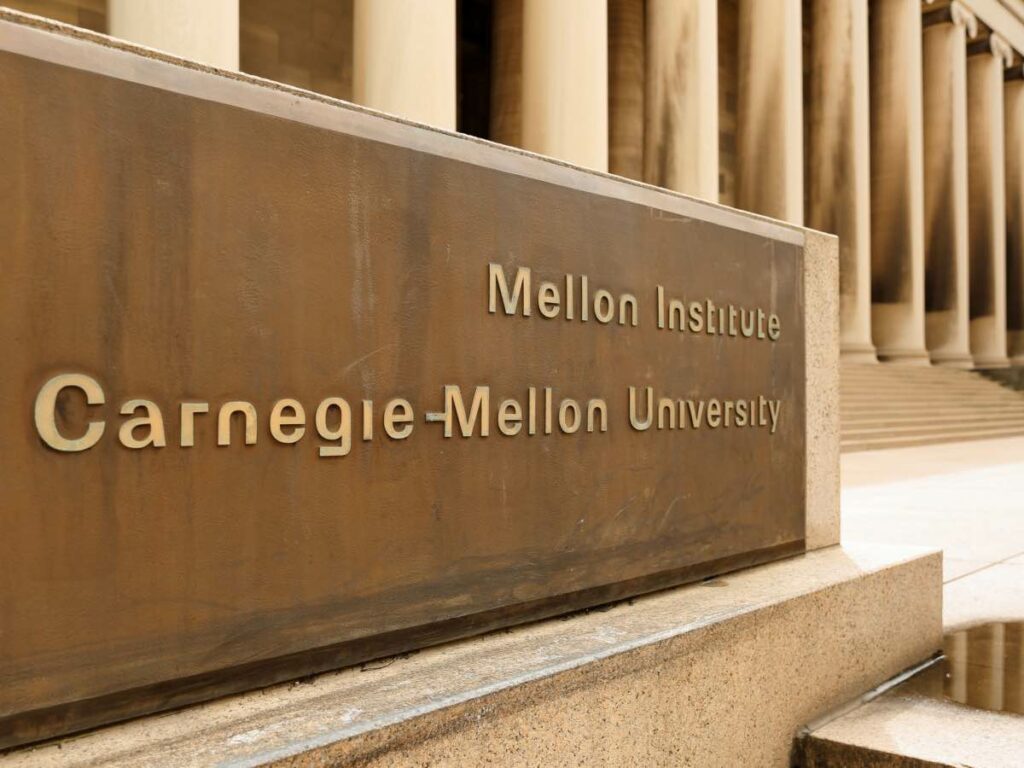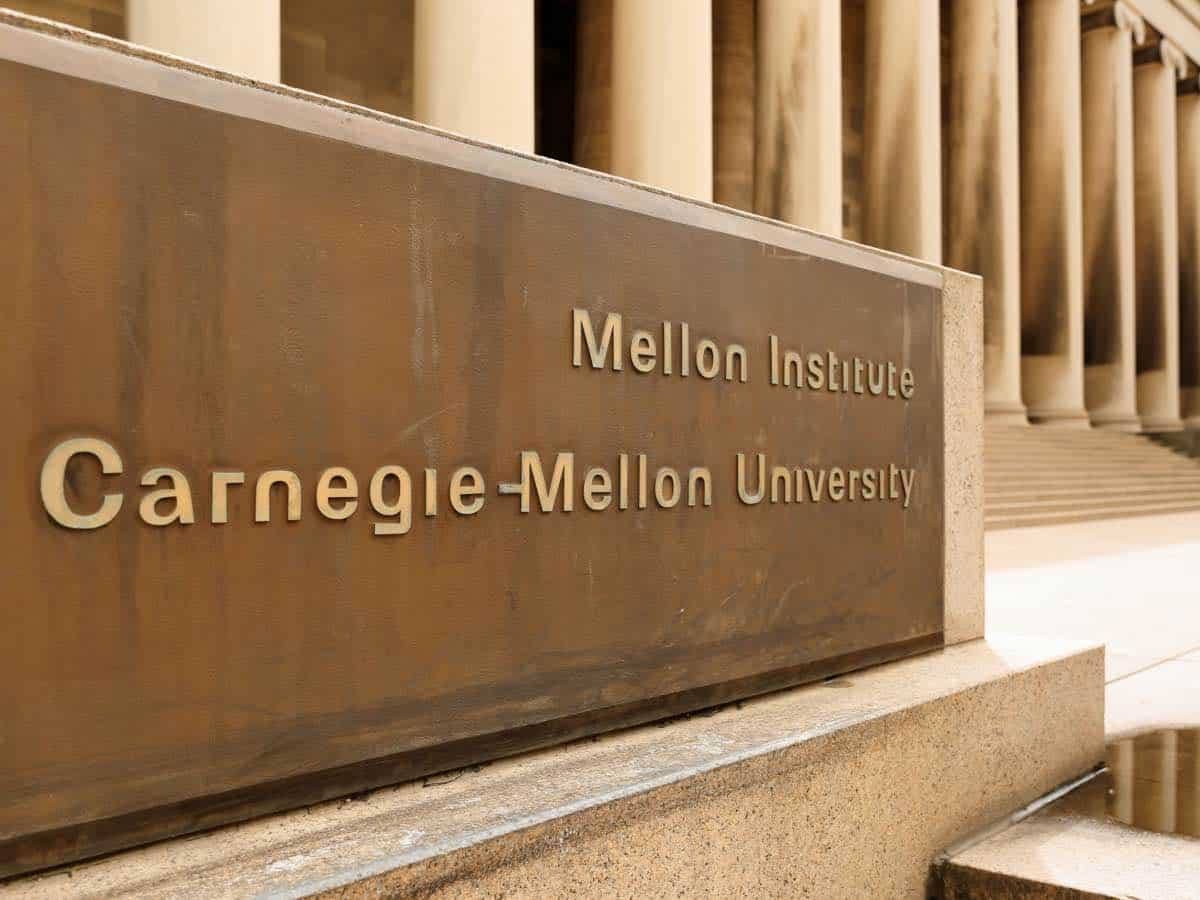 FAQs on Admissions and More
Before you become a Carnegie Mellon student, you will have to get the attention of the school's admissions officers first.
It can be a stressful and nerve-racking experience for any student to apply to his or her dream college. However, by being familiar with the admissions process and other related matters, it can become less traumatic.
Here are some of the most important matters you need to know about getting admitted to Carnegie Mellon:
Is Carnegie Mellon hard to get into?
Carnegie Mellon is one of the most competitive and selective schools in the US. The acceptance rate of Carnegie Mellon is 15%. While its acceptance rate is higher than the acceptance rates of Ivy League schools, which range from 4% to 10%, many students fail to get accepted to Carnegie Mellon.
Different Carnegie Mellon colleges or programs have different acceptance rates.
For instance, the acceptance rate of engineering is 20%. On the other hand, the acceptance rate of computer science is 7% only.
What GPA do you need to get into Carnegie Mellon?
The average GPA of applicants accepted to Carnegie Mellon is 3.69. Having a GPA of 3.69 increases a student's possibility to get accepted to some of the most elite schools in the US, especially since the national GPA average is 3.0. To go to Carnegie College, one must be an above-average student.
To give you a better idea, the average GPA of accepted students at the University of Pennsylvania, which is an Ivy League school, is 3.85. Other Ivy League schools accept students with GPA ranging from 4.05 to 4.18.
Does Carnegie Mellon require SAT or ACT?
As of now, Carnegie Mellon is a test-optional school. This means that it doesn't require applicants to submit their SAT or ACT scores. It's totally fine for students to submit their SAT or ACT scores. Those who do not wish to submit theirs will not have reduced chances of getting accepted.
In the past, there was no absolute SAT or ACT score requirement to get accepted to Carnegie Mellon. However, students needed to have at least a 1,400 SAT score or at least a 33 ACT score to be considered.
How much does it cost to go to Carnegie Mellon?
Undergraduate tuition at CMU is $62,260, with a rate of $10,400 for a standard double room and $7,068 for a traditional first-year meal plan. Carnegie Mellon offers need-based scholarships to help lower the cost of attendance. Unfortunately, the school does not offer merit-based scholarships.
Just to give you a better idea of the cost of going to Carnegie Mellon, the cheapest Ivy League school is Princeton University — going there for one school year costs $50,340 only.
How many students attend Carnegie Mellon University?
A total of 14,029 students are attending Carnegie Mellon. Of those, 6,589 students are enrolled in undergraduate programs. On the other hand, 7,440 students are enrolled in graduate programs. The College of Engineering has the most number of students. The School of Design has the least students.
Up to 56% of Carnegie Mellon's students live in housing affiliated to or owned or operated by the school. On the other hand, 44% of its students live off-campus.
Does Carnegie Mellon have a medical school?
Carnegie Mellon does not have a medical school. However, it offers the Health Professions Program (HPP). It is ideal for students or alumni interested in pursuing health-related careers. Some of the careers HPP can help catapult include medicine, optometry, physical therapy and veterinary medicine.
After completing their pre-med majors at Carnegie Mellon, many students transfer to the University of Pennsylvania, which is just 254 miles away, to take up medicine. The school was home to the very first medical school in the US.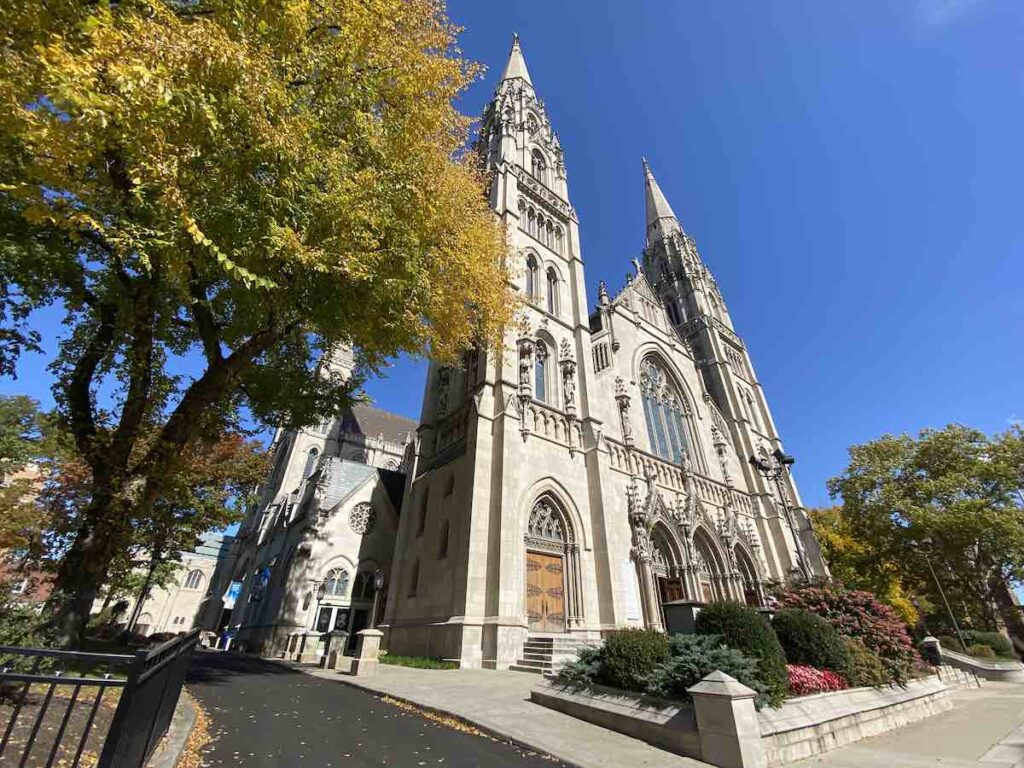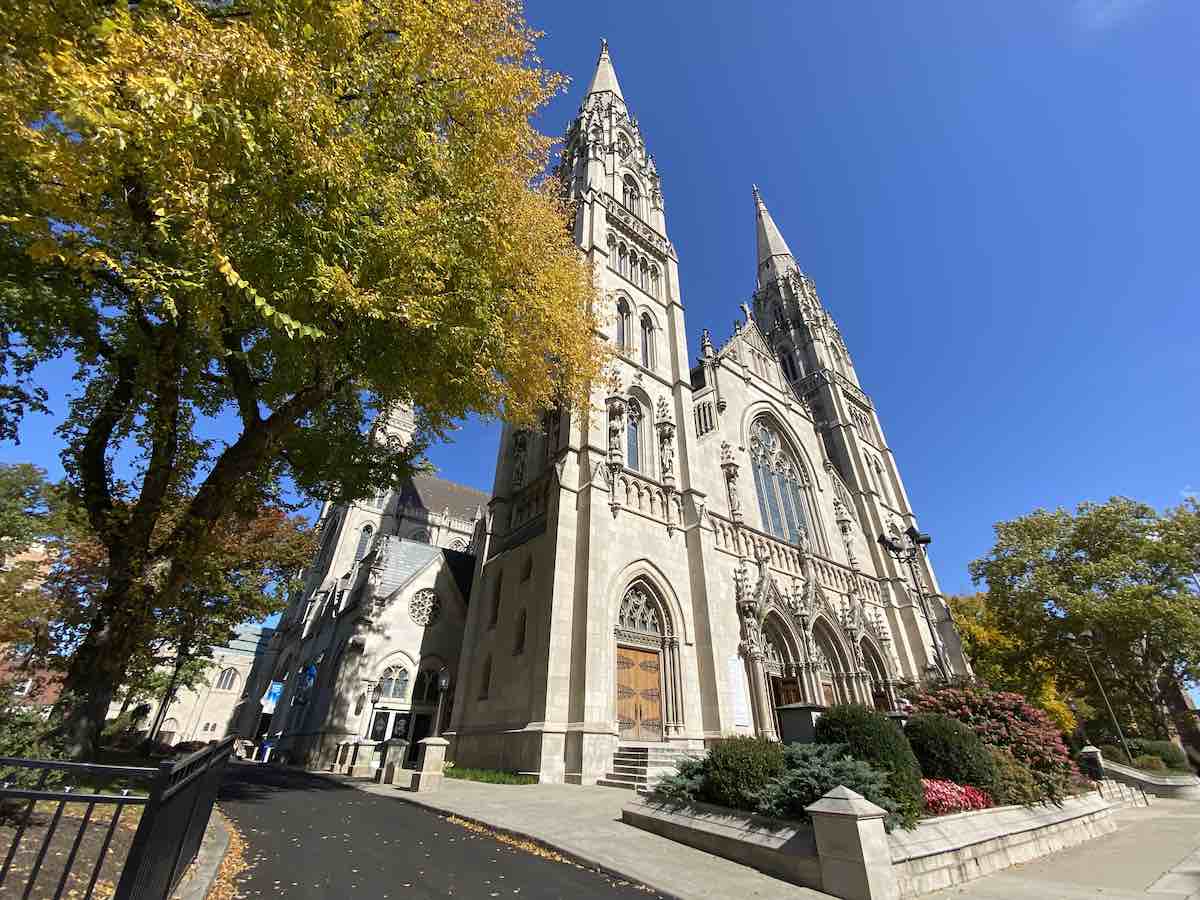 Should You Go to Carnegie Mellon
Why Go to Carnegie Mellon
Carnegie Mellon University (CMU) is a prestigious institution known for its strong academic programs and research opportunities. As a student, you can benefit from the university's interdisciplinary approach to education, which creates a unique learning environment.
What Majors is Carnegie Mellon Known For
While CMU offers a variety of majors, it is particularly renowned for its programs in:
Computer Science
Engineering
Business
Robotics
These fields consistently rank among the top choices at CMU, attracting ambitious students to excel in their chosen disciplines.
How Competitive Is Carnegie Mellon
CMU is a highly competitive institution, with an acceptance rate of 15.4%. This means only the top applicants are admitted, making it essential for you to demonstrate strong academic achievement and engagement in extracurricular activities.
Is CMU Stressful
It is important to acknowledge that CMU can be challenging and demanding, given its rigorous academic environment. However, this will also enable you to grow and become your best, preparing you for a successful future.
As a student, you have access to numerous resources and support services to help you manage the stress and maintain a healthy lifestyle.
Is Carnegie Mellon a Fun School
CMU offers various opportunities for students to enjoy their college experience, including campus events, clubs, and social activities. While the academic workload may be intense, there is still room for fun and building strong friendships with your peers.
How Hard is it to Get into Carnegie Mellon Computer Science
The acceptance rate in CMU's School of Computer Science stands at 7%, while overall acceptance at Carnegie Mellon is 15%, which means it is twice harder to get into CS school than into the university in general.

Disclaimer: The views and opinions expressed in this article are those of the authors and do not necessarily represent those of the College Reality Check.