Should You Use College Atlas to Rank Colleges
The name alone makes it seem like it's the ultimate site for students who are getting ready to work on a degree: College Atlas. Like many online resources for postsecondary education-related stuff, it has college rankings, too.
College Atlas is an authoritative college ranker in that it uses a no-frills methodology and obtains information from dependable sources, including reliable college ranking sites. College Atlas also offers information to college-bound students, most especially those who are interested in online learning.
Whether you have already seen the site of College Atlas or are looking to pay it a visit, continue reading.
Below, I will talk about how the site ranks colleges and universities in the land. I will also briefly compare College Atlas with some of the more popular college ranking sites high schoolers visit each time the college application season is nearing or already here.
And to wrap things up, I will discuss, too, some of the weaknesses of College Atlas.
Methodology Used by College Atlas For Ranking
The system used by College Atlas in ranking institutions of higher education is called the A-list methodology. That's because it's made up of 3 ranking factors whose names start with an "A": accessibility, affordability and academic quality. College Atlas uses other indicators, too, depending on the ranking category.
It's not uncommon for many college ranking sites to use methodologies consisting of several different ranking factors, each one having a different weighting.
Well, the one used by College Atlas is different in that it's very simple.
The consideration of only 3 factors when ranking colleges can be a good or a bad thing.
While it can be helpful for college-bound teens who simply want to go to a college with an affordable asking price and offers quality education, the methodology may fail to satisfy students who take into account all sorts of factors to find the best-fit school.
So, if you're the kind of high schooler who wants to attend a college with, say, a diverse campus and whose research writings are cited by many scholars, then College Atlas' rankings may not be for you.
But it's important to keep in mind that, like many other college ranking sites, College Atlas also obtains data from third-party sources in scoring colleges and universities.
But what's different about this particular college ranking is that it looks at the college rankings of Forbes and US News in determining the academic excellence of institutions.
Let's now take a look at the A-list methodology College Atlas uses: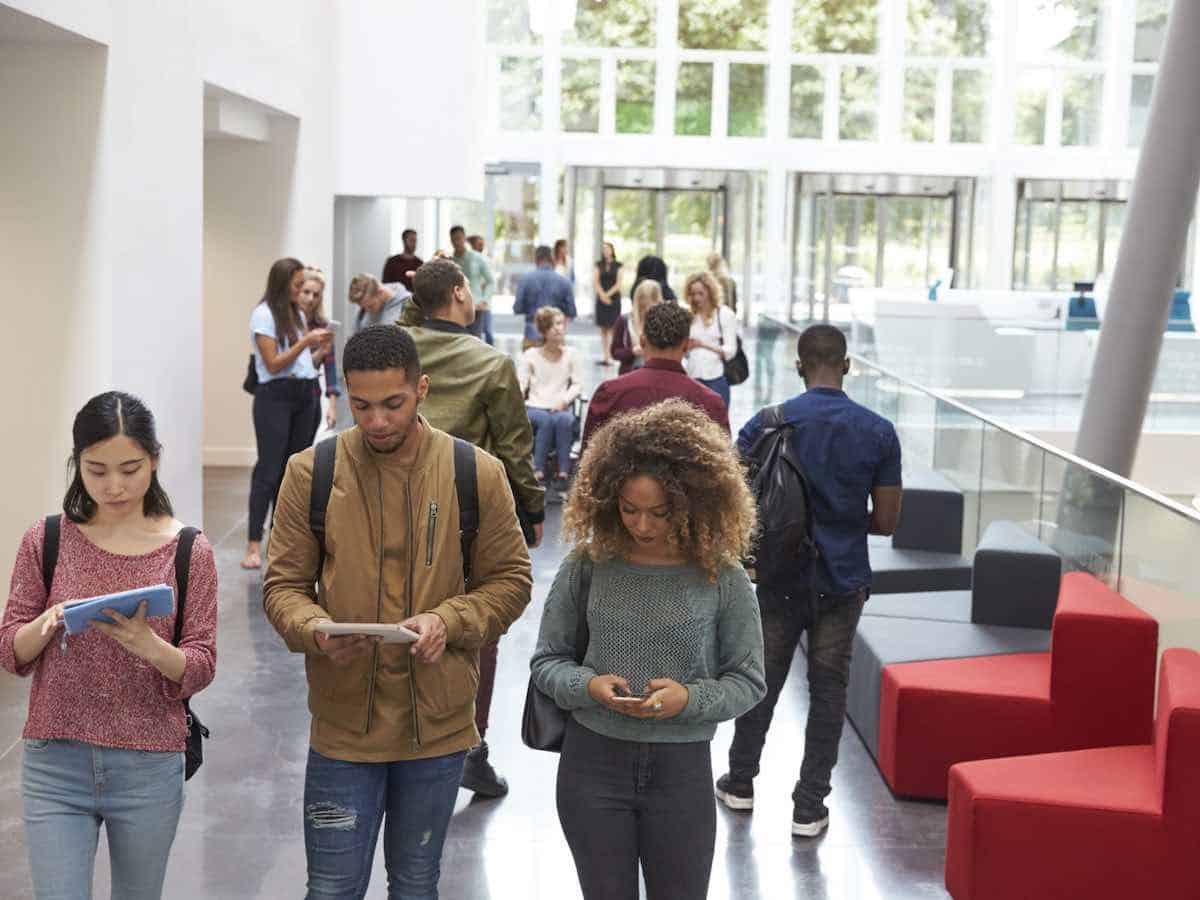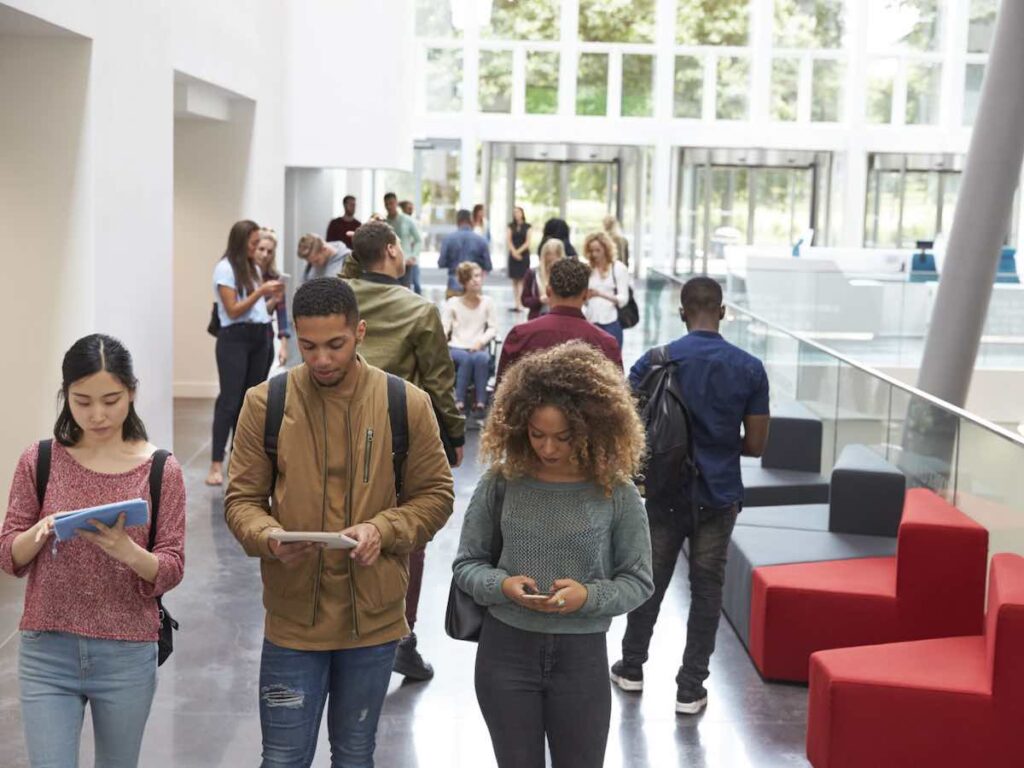 Accessibility
In most college rankings, the top-notchers tend to have small acceptance rates. The general consensus is that the fewer applicants get in each admissions cycle, the more prestigious the school.
College Atlas has an entirely different idea when it comes to high-ranking schools: it gives extra credit to colleges and universities that tend to admit and educate a large number of degree-seeking students.
For high schoolers who are not at all that concerned with attending selective institutions, this approach is fresh and welcome.
The enrollment size and other indicators of accessibility are examined by College Atlas.
Most of the schools the college ranking site considers as the best of the bunch, needless to say, are those that accept a large fraction of applicants. As a matter of fact, some of them have 90% to 100% acceptance rates.
So, in other words, if you want to fill your college list with schools that are most likely going to send you an acceptance letter, you may use College Atlas as a guide when shortlisting names.
But it's important to note that accessibility should not be the only factor any high schooler gearing up for postsecondary education should take into account.
Affordability
When scoring colleges and universities based on affordability, College Atlas considers 2 things: in-state tuition and out-of-state tuition. Of course, this is entirely meaningless when ranking private institutions.
The college ranking site understands that federal, state and institutional financial aid eligibility and amount can differ from student to student, depending on factors such as family income and demonstrated need.
Because of this, College Atlas excludes anything that has something to do with aid in its methodology.
Needless to say, it takes into account the sticker price when determining a school's affordability.
This goes against the advice of many college admissions experts that students should not only consider the published cost when deciding which institutions should be shortlisted but also the net price.
Simply put, the net price is an estimate of the cost of college you and your family have to pay in a year to cover all educational expenses minus any scholarships and grants you may be eligible for.
Fret not as guessing is unnecessary — US law requires all institutions of higher education to have a net price calculator on their respective websites.
Whether or not it's simple to use will depend on what the school provides online. But in any case, an online calculator is a tool that can give you a much better idea of how much it is to attend an institution for a year.
Academic quality
College Atlas itself says that the heaviest ranking factor included in its A-list methodology is academic quality. However, it does not specify the weighting of the said indicator, just like the other 2 we have already talked about.
In determining the quality of academics at colleges and universities being ranked, the college ranker, surprisingly, turns to other college ranking sites. So, in other words, it takes into account the work of others in ranking schools.
According to College Atlas, it considers some of the rankings produced annually by Forbes and US News.
Forbes is popular for dishing out annual listings of top businesses, CEOs, entertainers and others.
It goes without saying that it also has its own college rankings. Given that it's Forbes, the business magazine puts special emphasis on the success rate of graduates based on career and salary.
Alumni salary — this is the ranking factor used by Forbes with the most weight (20%). Return on investment (ROI) is another indicator that weighs more than the rest (15%).
Also having the same weight as ROI is the ranking factor American leaders list. For this, Forbes turns to its annual listings of the most successful companies and people.
And it's the emphasis on success rate that has made College Atlas rely on the college rankings of Forbes when it comes to evaluating the academic quality of academic institutions.
Besides Forbes, the college ranker also uses the listings of US News as a guide. It doesn't come as a surprise as most people see US News as the gold standard of college ranking.
According to the popular college ranking site, more than 40 million individuals pay its site monthly for expert advice.
What made College Atlas turn to US News when it comes to scoring schools based on academic quality, according to the college ranker itself, is that it considers a wide variety of factors in ranking colleges and universities.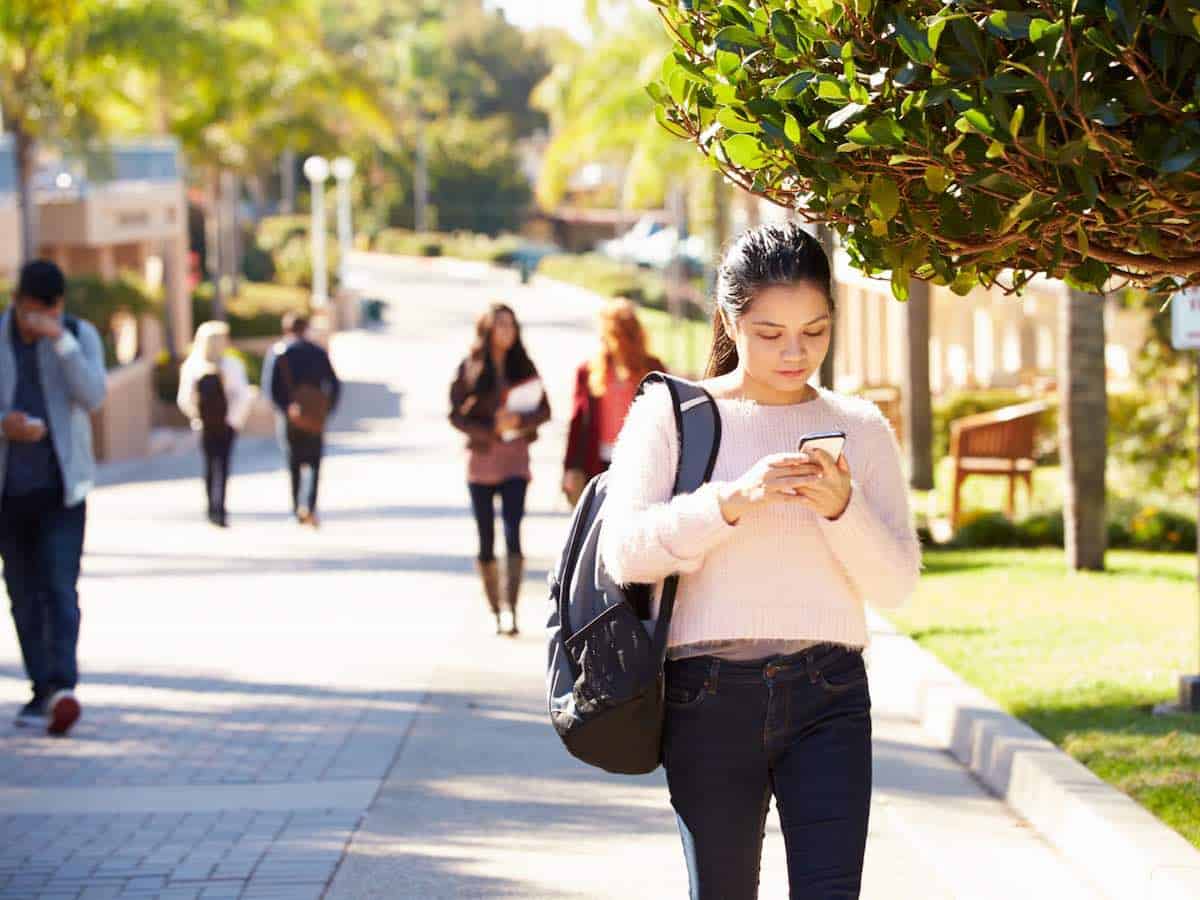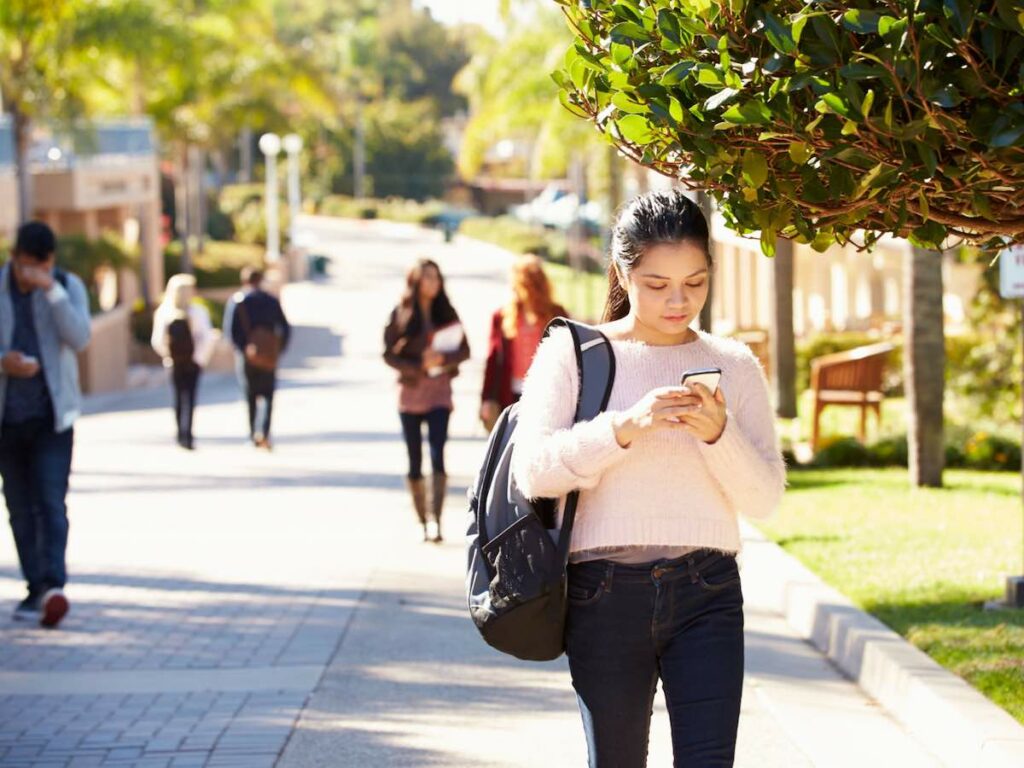 Other factors considered
College Atlas adjusts its A-list methodology as necessary when ranking programs by school or state.
For instance, when coming up with its Top Nursing School Rankings, it takes into account the National Council Licensure Examination (NCLEX-RN exam) passing rate of a school offering an undergraduate nursing degree program.
Naturally, the more students pass the said exam, the higher the score the institution gets.
When producing its Best Business School Rankings, College Atlas considers 2 additional factors:
The GMAT average of admitted full-time business students
Job placement rate of full-time students 3 months after graduation
It was mentioned a while ago that College Atlas uses the annual rankings of both Forbes and US News when assessing the academic quality of institutions it wants to include on its listings.
Other than those, there are a few other sources of information College Atlas has, such as:
The National Center for Education Statistics (NCES)
Petersons.com
Cappex.com
Collegedata.com
Findthebest.com
College Atlas adds that it also checks out the individual websites of schools being ranked.
Unlike some other college ranking sites, it does not obtain the opinions of academics and students. For instance, US News surveys academics when ranking peers, while Niche and The Princeton Review survey students themselves.
To give you an idea of how College Atlas' A-list methodology works in real life, here's its Best Colleges and Universities in the Nation, including only the top 20 schools:
| | |
| --- | --- |
| RANKING | NAME |
| #1 | University of Colorado – Boulder |
| #2 | University of Wisconsin – Madison |
| #3 | Indiana University – Bloomington |
| #4 | University of Iowa |
| #5 | Texas A&M University – College Station |
| #6 | University of Washington |
| #7 | University of Florida |
| #8 | University of North Carolina at Chapel Hill |
| #9 | University of Utah |
| #10 | University of Texas – Austin |
| #11 | University of Illinois – Urbana-Champaign |
| #12 | University of Wyoming |
| #13 | Kansas State University |
| #14 | University of Georgia |
| #15 | University of Maryland – College Park |
| #16 | University of Virginia |
| #17 | University of Oklahoma |
| #18 | University of Michigan – Ann Arbor |
| #19 | University of Missouri – Columbia |
| #20 | Ohio State University – Columbus |
How Does College Atlas Fare Against Other College Ranking Sites?
College Atlas has its own set of strengths and weaknesses. Because of its simple methodology, some college-bound students may find that it can make the college selection process less stressful and complicated. However, some may find the fact that College Atlas uses only a few ranking factors a letdown.
Time and again, college admissions officers tell high school students who are engrossed with the college admissions process to take college rankings with a grain of salt.
Instead of using your favorite listing as a pattern, use it to get to know more about the schools on your mind.
Of course, it's important to rely on the right college ranking site. After all, in many instances, rankings are not the only things they dish out but also all sorts of pertinent information about colleges and universities in the US and, in some cases, also those that are located elsewhere on the planet.
Let's compare College Atlas with some of the most popular and trusted college rankers so that you can decide better if you should use it or another site or both in your quest to come up with the right college list:
College Atlas vs. US News
Between the two, there is no denying that US News is the more popular one. Besides, it's a source of information for College Atlas when ranking colleges based on academic quality, as discussed earlier. US News uses a complex methodology that involves 17 performance indicators, most of which are what many students consider when selecting colleges.
College Atlas vs. Forbes
Like US News, Forbes serves as a resource for College Atlas. The methodology used by Forbes is much more complex than the A-list methodology of College Atlas.
It considers 7 primary ranking factors, the vast majority of which say something about the success of graduates, such as how much salary they make and how many become movers and shakers.
College Atlas vs. Niche
Niche obtains data, which it uses in scoring colleges and universities, from reliable third-party sources. It also conducts surveys in which the participants are enrolled college students.
Besides colleges and subjects, Niche also has rankings like the Best Places to Live (probably meant for out-of-state students) and the Best K-12 Schools & Districts.
College Atlas vs. The Princeton Review
The ranking lists by The Princeton Review are some of the most unique out there. Some examples include Best Science Lab Facilities, Most Accessible Professors, Best Campus Food, Great Financial Aid and Happiest Students.
Speaking of which, college students themselves are the sources of information for The Princeton Review for its ranking process.
College Atlas vs. QS World University Ranking
As the name of the college ranking site suggests, QS World University Ranking is geared toward college-bound high schoolers who are looking to become international students one day. It also ranks global colleges and universities according to subject areas, which can be helpful for those who want the best degree program abroad.
College Atlas vs. Times Higher Education
Every year, Times Higher Education (THE) produces the World University Rankings. More than 1,600 degree-granting institutions from 99 countries and territories are included. As such, THE is said to provide both the largest and most diverse ranking of colleges and universities from across the globe. Its methodology, by the way, consists of 13 factors.
Common Criticisms on College Atlas
A common criticism about the rankings of College Atlas is that the methodology used is barebones — there are so many other important factors that it doesn't consider. It also does not provide updated listings as most other college ranking sites. College Atlas' site is more of an encyclopedia than a ranker.
Tuition costs, acceptance rates, graduation rates and others tend to change from one admissions cycle to the next. High schoolers preparing for college, due to this, must obtain the latest info online.
Using college rankings can help facilitate the shortlisting task.
College Atlas, unfortunately, isn't as active as more popular college ranking sites in terms of posting rankings.
For instance, the Best Colleges and Universities in the Nation ranking I posted above was last updated in 2018. Because everything changes, you may not be able to come up with the most balanced and realistic college list.
The A-list methodology of College Atlas is clear and simple — it makes it easy for college-bound high schoolers to find the most accessible and affordable institutions with good-quality academics.
However, for many, those are not the only factors taken into account when determining which school should be on top of the others on their college list. Needless to say, the college ranker does not cater to students who consider things like location, campus safety, campus diversity and extracurriculars.
Besides being too simple, the methodology used by College Atlas isn't as clear as others.
For instance, while the college ranking site mentions the 3 ranking factors included in its A-list methodology, it doesn't indicate the weighting of each one — all it says is that academic quality has the most weight of all.
Speaking of which, I pointed out earlier that College Atlas relies on the rankings of Forbes and US News when determining the academic quality of colleges and universities.
Although the said college ranking sites are some of the most reliable, some students may find it more convenient to simply check out Forbes and US News rankings.
Read More:

Disclaimer: The views and opinions expressed in this article are those of the authors and do not necessarily represent those of the College Reality Check.