Are College Co-Op Programs Worth It?
Besides internships, there are college education programs or co-op programs available to postsecondary students who wish to obtain work experience.
Unfortunately, they usually have to pay enrollment fees and, in most instances, preparatory courses and other activities, too. Because of this, many students may be wondering if participating in them is worth it.
Co-op programs are worth it for degree-seeking students who are looking to make money and earn academic credits while at the same time holding jobs relevant to their college and career goals. Although most cooperative education programs come with fees, the associated benefits outweigh the handful of downsides.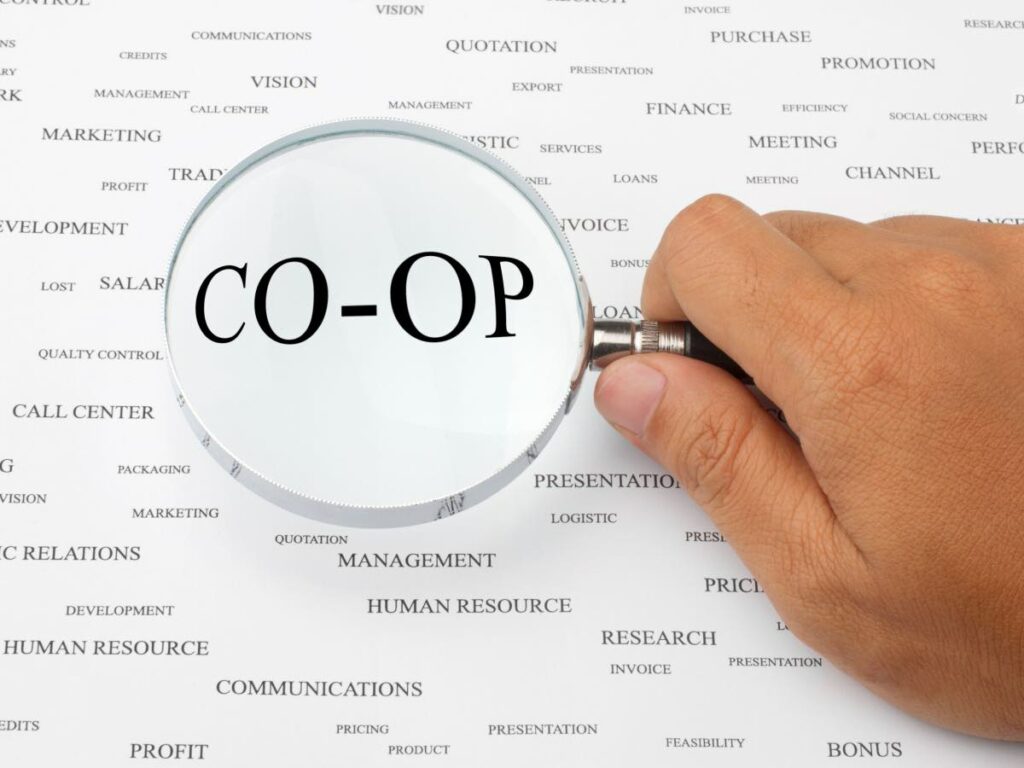 What are the Benefits of Co-Op Programs?
Depending on the goals of degree-seeking students, enrolling in co-op programs is more advantageous than participating in internships. For one, students are usually paid for working in fields related to their majors. Co-op educational programs also allow them to earn credits toward their bachelor's degrees.
Cooperative education programs are popular among students who wish to get a head start in their professional careers for various reasons, each one beneficial for their college and work experience.
Let's talk about some of the perks that come with your participation in your chosen co-op program.
Relevant experience
As someone who is part of a co-op program, you have access to not just any jobs — available jobs you can take on are all related to your major, thus allowing you to obtain relevant experience no matter which of them you decide to choose.
This can boost your resume and increase your job market value.
And even before you complete your chosen degree program, enrolling in a co-op educational program allows you to explore all kinds of domains in the field of your liking, allowing you to have a more well-defined career goal.
As a result of this, you can enroll in courses that can make it more attainable before you graduate from college.
Paid work
While internships also offer many of the benefits associated with co-op programs, they fail to provide students who partake in them something that most co-ops do: a monthly paycheck.
The national average salary of individuals who have co-op jobs is $4,640 per month — or $27 per hour.
Needless to say, the amount of money you can make from participating in the co-op program of your choosing will depend on factors such as the position held, roles in the workplace industry, company and geographical location.
For example, an electronics test engineer co-op job in Illinois, according to ZipRecruiter, can pay anywhere from $22.97 to $36.37 per hour.
Full-time
It's not uncommon for the vast majority of internship programs to last anywhere from 2 to 3 months only.
Compared to those, co-op education programs typically have much longer durations. Some of them can last as short as 3 months, while others can last for as long as 6 months.
And if you enroll in a cooperative program over multiple semesters, you can gain plenty of industry-related experience that you can leverage to your advantage when it's time to get a job.
Results in credits
Internships allow degree-seeking students to gain much-needed experience that can prove to be beneficial when it's time for them to immerse themselves in the workforce.
Well, co-op programs also enable them to gain experience, except that, as discussed earlier, it's in fields that are related to the areas of studies they are pursuing in college.
And other than monthly paychecks, co-op jobs allow them to gain something else: credits.
Because cooperative education programs are integrated into your college curriculum, it isn't surprising that having a co-op job allows you to gain credits, which can take you closer to your bachelor's degree.
What's more, any co-op program that you participate in will appear on your college transcript, which can make it impressive in the eyes of graduate schools and hiring managers.
Institutional support
Due to the fact that they are a part of the curriculum, cooperative education programs are fully supported by colleges and universities that offer them.
So much so that they provide courses as well as resources like advisors and counselors, thereby helping you perform better during placements.
Importantly, all the institutional support you can get is catered toward your major and professional career goal.
What are the Cons of Co-Op Programs?
Participating in co-op programs doesn't come free of charge. Colleges and universities with cooperative education programs charge interested students a certain fee. The cost can range anywhere from below $100 to more than a couple of hundred dollars. Required training courses and workshops also come with steep price tags.
Although there are many perks that come with enrolling in co-ops, as evidenced by everything we talked about earlier, there are also some downsides to partaking in them.
In this part of the post, let's talk about them so that you know what you will be getting yourself into.
Not free
As mentioned earlier, as opposed to co-op education programs, internships aren't usually paid. But being an intern doesn't require you to pay a certain amount of money, either.
Because the co-op program you are interested in is associated with the degree-granting institution you are attending and a part of the curriculum, too, it isn't surprising that it doesn't come free of charge.
The cost can differ from college to college.
For instance, at Virginia Tech, it's just $75 per semester. But at the University of Pittsburgh, it amounts to $355 per semester.
Alas, that's not the only expense you will have to take care of.
Completing courses and attending workshops, in most instances are prerequisites. Needless to say, they come with a price tag. For instance, at Algonquin College, Canada, there's a $400 ancillary fee.
Limited schedule
When browsing co-op program job options, the school you are attending will give you the available schedules for each job. In most instances, interested students can only opt for a single fixed timetable.
If you have to juggle your studies, co-op job and social and personal life, the lack of flexibility in schedule may keep you from giving your 100% to each important aspect of your life, thus causing you to compromise some or all of them, especially if multitasking is not your forte, like 97.5% of the population who can't do so effectively.
Some colleges and universities allow interested students to change their schedules.
Still, the options may be too limited.
Plus, there are forms to fill out and submit, as well as filing deadlines to beat.
And did I already mention that it's also subject to approval by your school?
Are co-op program students more employable?
According to a The New York Times report, nationally, approximately 95% of college students who participated in cooperative education programs have jobs when they graduate. At Drexel University alone, about 44% of its graduates received job offers from co-op employers than hired them back in college.
Are co-op program jobs full-time?
Most cooperative education program jobs are full-time. However, at some institutions, there are instances when students hold part-time jobs that allow them to take college courses on some days. Some co-op programs are only 1 semester long, while there are also those with altering semesters for students who are participating more than once.

Disclaimer: The views and opinions expressed in this article are those of the authors and do not necessarily represent those of the College Reality Check.