College Dropout Facts [11 Jaw-Dropping Facts]
Getting admitted to your top-choice school is one thing. Staying in it until you have completed your degree program is another. No matter the reason for dropping out of college, from dissatisfaction with the program or learning environment to the failure to pay tuition, the fact remains that it can keep you from taking the career path of your liking.
In this post, you will come across all kinds of college dropout facts.
Whether common or surprising or whether plausible or unbelievable, knowing some vital pieces of information that have something to do with quitting college can help you plan and strategize your higher education better.
But before anything else, let's answer this pressing question…
Why is the college dropout rate so high?
There are many reasons that contribute to the fact that many students drop out of college. Experts say that financial issues are probably the leading causes of high college dropout rates. Other common causes include family matters, insufficient college preparation and unexpected health-related concerns.
Many people immediately think about laziness and failing grades each time they hear students dropping out.
While it's true that some college students turn their back on their studies due to the said reasons, there are many other causative factors as to why they quit college — some of them even have no choice but to do so.
Throughout this post, you will come across some of the many other reasons, common and uncommon alike, why many fail to get their hands on their chosen degrees. Let's get started!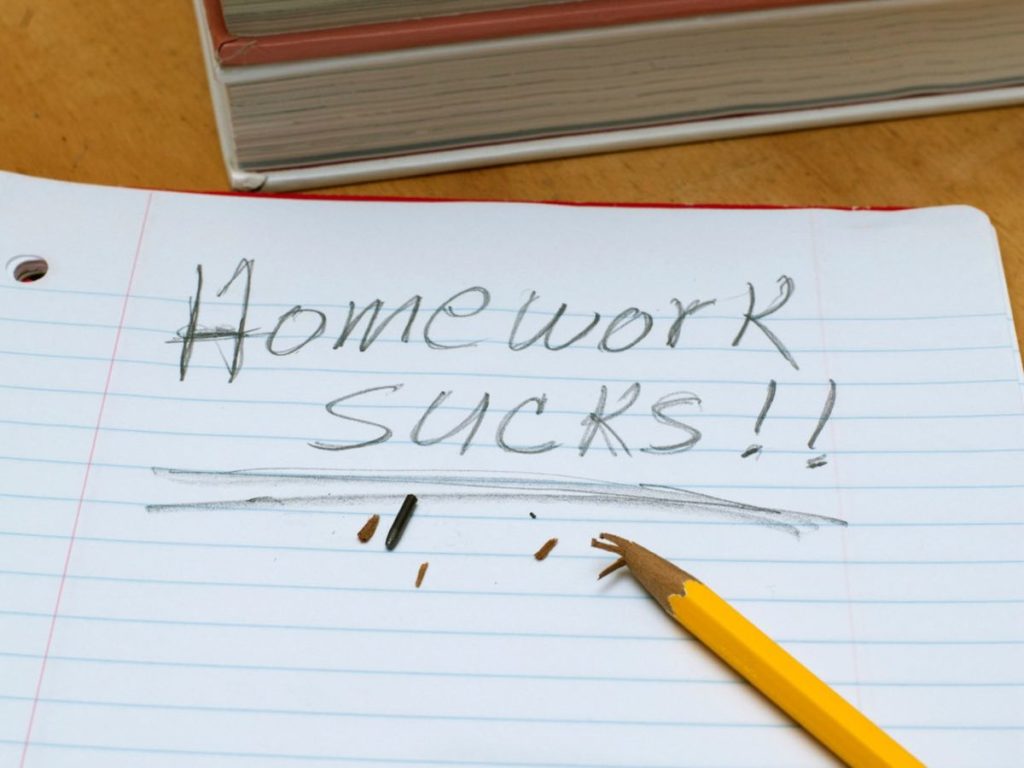 Around 1 in 3 freshmen students quit college before their second year
Based on surveys conducted by different organizations and research groups, it appears that about 30% of college students drop out during their first year. So, between you and two other classmates of yours, chances are that one of you may no longer be around the following year — and it could be you!
While some first-time, first-year college students are focused on how long it would take to earn a bachelor's degrees, others are more interested in knowing how many students drop out of college during their first year.
It's true that college students can discontinue college at any given time before graduation.
However, it's during their first year of college when it's more likely for them to quit. As a matter of fact, just like what's mentioned above, as many as 30% of freshmen students drop out of college before they get the opportunity to be referred to as sophomore students.
The dropout rate for all undergraduate students is around 33%
In the US, the average dropout rate for undergraduate students is 33%. As expected, the primary reason why those who are a part of the statistics fail to successfully complete their bachelor's degree program is money-related. On the other hand, the dropout rate for graduate students, based on recent data, is considerably lower: 12%.
Above, we talked about the fact that approximately a third of first-time, first-year students stop going to college even before they get the chance to see what sophomore year of college has in store for them.
But just because you are able to attend as a second-year student doesn't mean you're out of the woods.
Here's a fact: according to statistics, the college dropout rate for all undergraduate students is slightly higher than the college dropout rate for all freshman students — 33% vs. 30%. Needless to say, nobody is considered safe from not being able to graduate for as long as they're not yet holding their diplomas.
Planning — according to an article on HBCU Lifestyle, it's something that you should do because many college students drop out as a result of a lack of careful planning, which is vital for proper college execution and completion.
And, according to a study conducted by the Department of Human Resource Education at the University of Illinois – Urbana-Champaign, which is ranked #15 in Top Public Schools and #47 in National Universities by US News, undergraduate students are more likely to drop out of college if they:
Feel that their program is not appropriate for them
Have trouble settling in at the beginning of their college life
Went to college late
Have a hard time making friends on campus
Are not happy with the quality of teaching or education
Do not have an educational timetable they are satisfied with
Nearly 90% of low-income first-generation students quit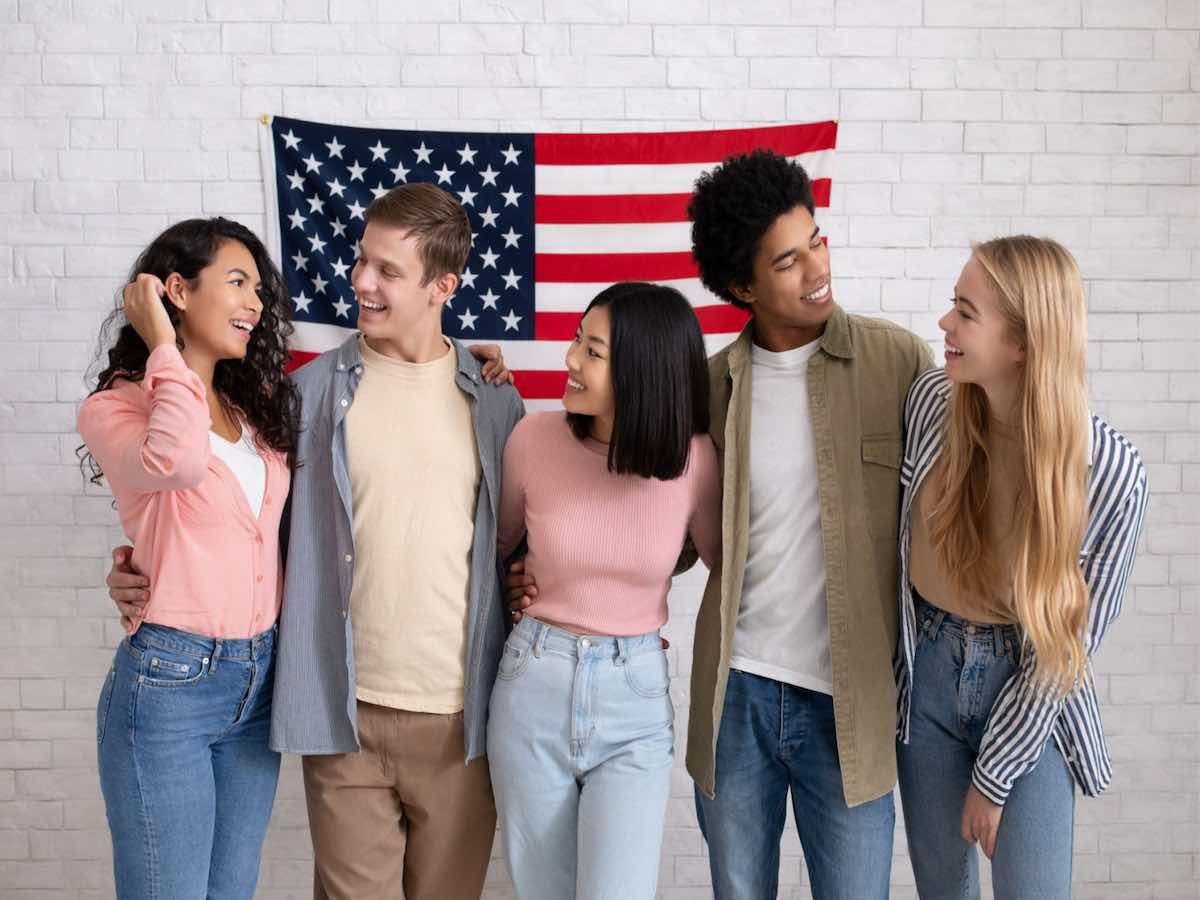 Based on 2020 data, approximately 89% of first-generation students, in particular those from low-income families, drop out of college. The figure is up to four times lower for second-generation students. Financial burdens and lack of support are believed to be the top two reasons why many first-generation students drop out.
In a nutshell, first-generation students are those whose parents did not complete a college degree.
Wondering if you'd still be classified as a first-generation student if your parents didn't finish college but other relatives of yours like your grandparents, uncles, aunts, cousins and even siblings were all degree holders?
No matter how many relatives with bachelor's degrees you have for as long as your parents do not have college degrees, you are considered a first-generation student, says Marquette University's Office of Engagement and Inclusion. It adds that first-generation students are usually:
From low-income backgrounds
Students of color
Working-class white students
Children of immigrant parents
While first-generation students are very much likely to be motivated to earn a degree, some of the challenges they may have to face on a day-to-day basis may keep them from succeeding. They include:
The pressure to be the first one in the family to earn a degree
Difficulty relating to peers who are non-first-generation students
Inability to learn the unspoken rules and expectations of college life
Up to 80% of online students drop out of college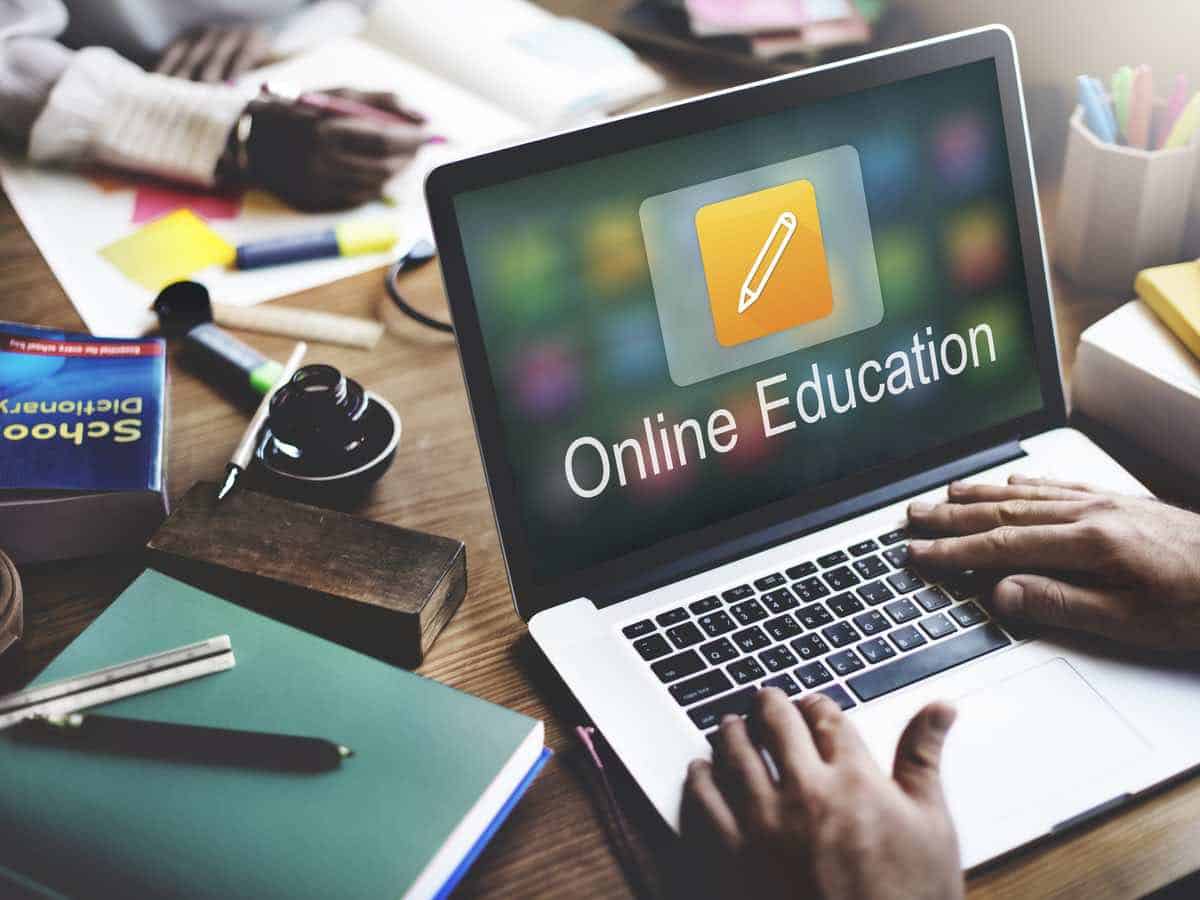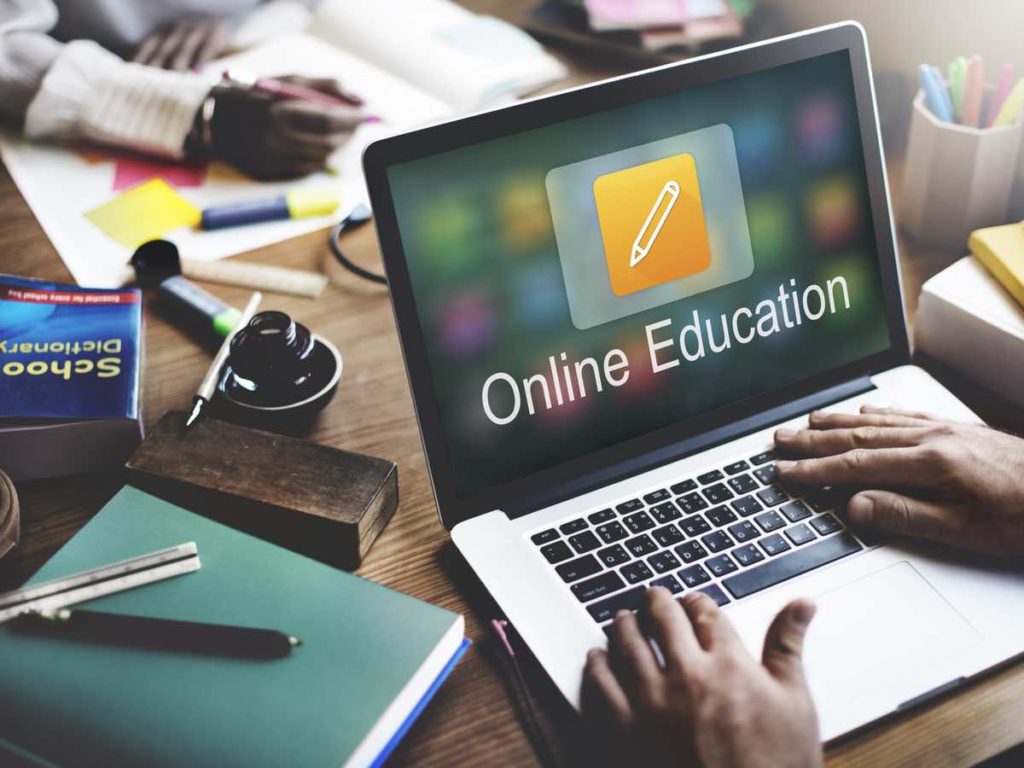 Statistical data about dropout rates among students enrolled in online programs vary. Taking every available one into consideration, it would seem that anywhere from up to 60% to 80% of online students quit college. Some of the reasons for such are exclusive to students attending college via the internet.
It is said that about 34% of college students quit college because of homesickness.
Well, you can cross being homesick out of the list of reasons why online students abandon their online studies. But you can include on it certain things that are less likely to make traditional students give up college.
The general consensus is that the following college dropout factors are exclusive to online students:
Isolation
Disconnectedness
Technological problems
Because of the fact that these reasons for dropping out of college are more common among those who attend school via the internet, it's obvious that online learning is not for everybody.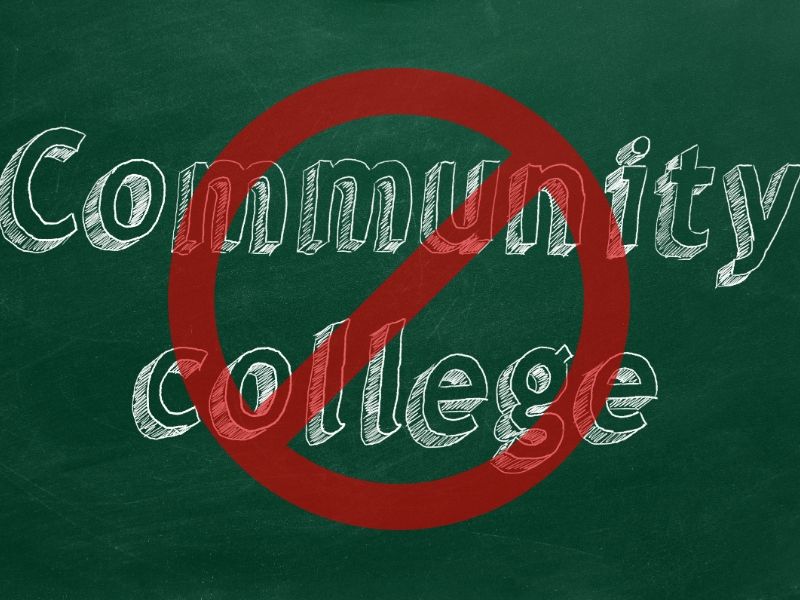 Nearly half of all associate degree program students quit before graduation
According to data obtained in 2020, approximately 43% of all students who enroll in two-year degree programs at public institutions drop out of college before they get their degrees. So, in other words, the community college dropout rate is generally higher than the dropout rate at a four-year institution.
You would think that dropping out of college is less likely to happen to students working on an associate degree. After all, it will only take them two short years to graduate. Plus two-year colleges are generally cheaper.
Unfortunately, statistics say otherwise.
It was mentioned earlier that the dropout rate for undergraduate students in the land is 33%. Well, more students at two-year schools, most especially public ones, tend to stop going to college. As a matter of fact, based on a report by The Conversation, about 10% of those who quit are only just a few credits shy of graduation.
Too-high costs — such is the reason why over half of all community college students choose to drop out.
Despite the fact that associate degree programs are cheaper than their bachelor's counterparts, many community college students still quit because of the tuition and fees. Some say that it's the cost of textbooks and supplies.
Some other common reasons for the rather high community college dropout rate include:
Running out of financial aid
Costly living expenses – causes homelessness
Unpredictable professional and personal schedules
Getting or losing a job
A lack of college-related information
Too difficult academic challenges
These for-profit schools have the highest dropout rates of all colleges and universities in the US
According to the article called The 30 Colleges With the Highest Dropout Rates by Newsweek, two of the institutions with the highest dropout rates are both for-profit: Robert Morris University – Illinois and the East Coast Polytechnic Institute (ECPI). Both schools have a dropout rate of 47.5%.
Newsweek, in order to rank schools with the highest dropout rates, obtained data from the US Department of Education (USDE) and considered the average retention data from the two most recent reports.
Here are the rest of those with the highest college dropout rates, Newsweek says:
| COLLEGE | DROPOUT RATE |
| --- | --- |
| DeVry University | 47.00% |
| Salem University | 46.50% |
| Rust College | 46.50% |
| Gordon State College | 46.50% |
| Crowley's Ridge College | 46.50% |
| Allen University | 46.50% |
| Lincoln College | 46.00% |
| Howard Payne University | 46.00% |
| The Art Institute of San Antonio | 45.50% |
| Colorado Mountain College | 45.50% |
| Wiley College | 45.00% |
| Wayland Baptist University | 45.00% |
| Morris College | 45.00% |
| Vincennes University | 44.00% |
| Wilberforce University | 43.00% |
| Southwestern Christian University | 43.00% |
| Missouri Valley College | 43.00% |
| Grantham University | 42.50% |
| Potomac State College | 42.00% |
| Brewton-Parker College | 42.00% |
| Colorado Technical University | 41.50% |
| Holy Cross College | 37.00% |
| Bacone College | 36.50% |
| University of Phoenix-Arizona | 35.50% |
| Trident University International | 32.00% |
| American InterContinental University | 32.00% |
| East-West University | 31.50% |
Colleges with highest dropout rates
So, should you steer clear of these schools in order to increase your chances of graduating?
Not necessarily!
Even if your top-choice college or university is on the list above, the fact is that you may still enjoy increased odds of earning a degree if it's the perfect fit for your preferred program, college life, cost of attendance and location.
This undergraduate program is considered to have the highest dropout rate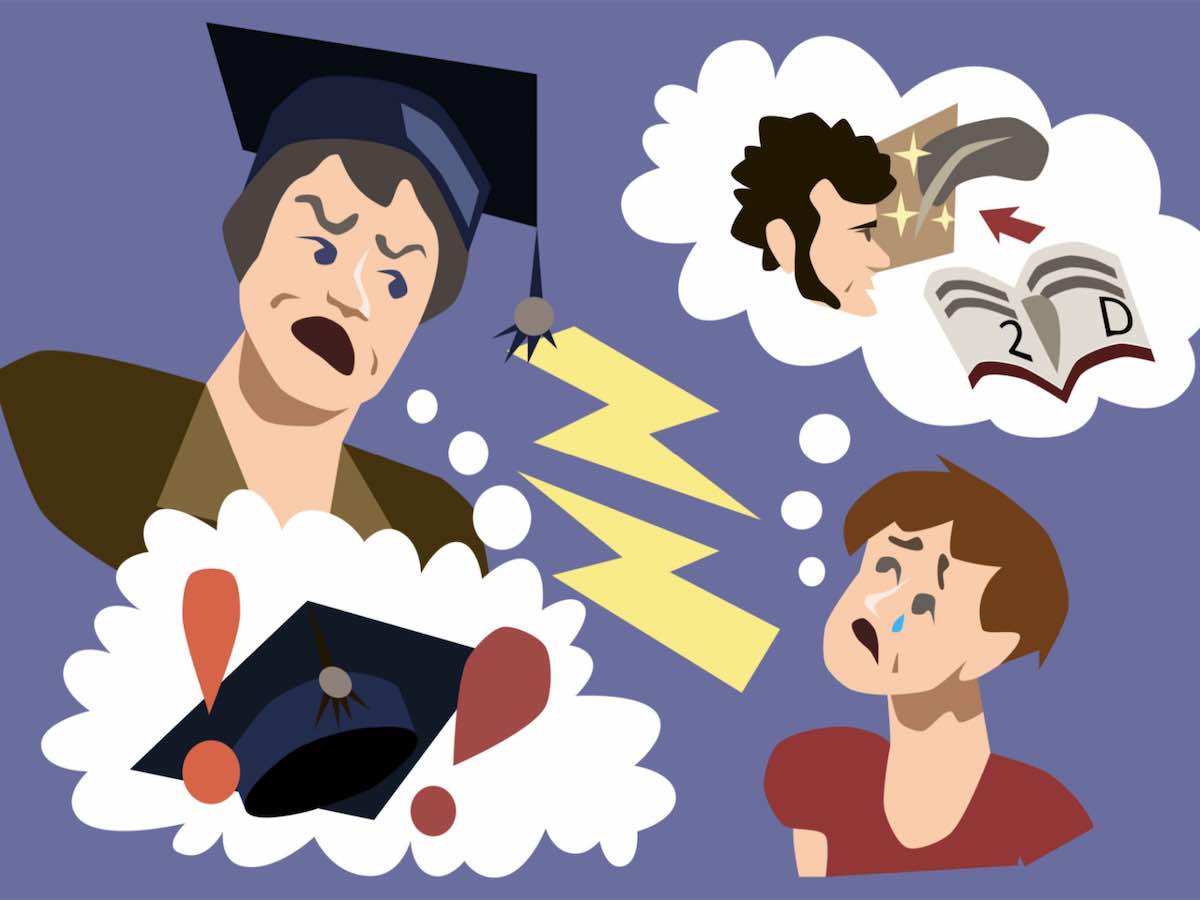 Based on a report by a digital magazine for IT professionals itself, which is Computer Weekly, computer science is the bachelor's degree program with the highest number of students dropping out before completing it. According to the website, around 9.8% of undergraduate computer science students quit before graduation.
During the academic year 2019 to 2020, computer science was one of the most popular majors.
Computer science, unfortunately, is also the major with the highest dropout rate among undergraduate students — about 1 out of 10 computer science majors leave college before getting their degree.
It doesn't mean, however, that you should go for an entirely different college major if computer science is at the top of your list of potential majors. That's because if you are truly interested in computer science and willing to do anything and everything necessary in order to earn a bachelor's degree in it, chances are that you won't end up dropping out.
According to another online source, which also names computer science as the major with the highest dropout rate based on its own investigation, the following are others that follow the said major dropout rate-wise:
| | |
| --- | --- |
| DEGREE | DROPOUT RATE |
| Advertising | 7.70% |
| Agriculture | 7.40% |
| Art | 7.30% |
| Architecture | 7.20% |
| Business | 7.00% |
| Engineering | 6.90% |
| Biology | 6.70% |
| Education | 6.10% |
| Medical | 5.90% |
Dropout rates by major
More Native Americans drop out of college than other races
Based on recent data provided by Think Impact, which has been around since 1996 and is an online source for education and career-related statistics, trends and data, Native Americans have the highest dropout rate according to race. This is true for those who are attending two-year and four-year academic institutions.
According to the website American Indian Education, two of the main reasons why Native Americans quit school include their needs not being met and the way they are treated on campus.
The same sentiments are shared by those who study on reservations and in cities.
Whether they are enrolled in a two-year or four-year degree program, the fact remains that the dropout rate for Native Americans is higher than the dropout rates for other races.
Here are the college dropout rates for various races at two-year institutions:
| | |
| --- | --- |
| RACE/ETHNICITY | DROPOUT RATE |
| Native Americans | 36% |
| Black or African Americans | 31% |
| Hispanics | 21% |
| Whites | 18% |
| Asians | 10% |
Dropout rates by race (2-year college)
And the following table shows the dropout rates for various races at four-year schools:
| | |
| --- | --- |
| RACE/ETHNICITY | DROPOUT RATE |
| Native Americans | 53% |
| Black or African Americans | 52% |
| Whites | 42% |
| Hispanics | 40% |
| Asians | 35% |
Dropout rates by race (4-year college)
The older the students, the more likely they are to quit college
Also according to Think Impact's report, older students have higher chances of dropping out. This is true for those who are attending two-year institutions and four-year colleges and universities — 52% and 54%, respectively. Meanwhile, college students below 19 years old are less likely to drop out.
Before anything else, let's establish the fact that going to college while you're still under 20 years of age gives you 13% to 22% higher chances of graduating than if you're already 20 or older.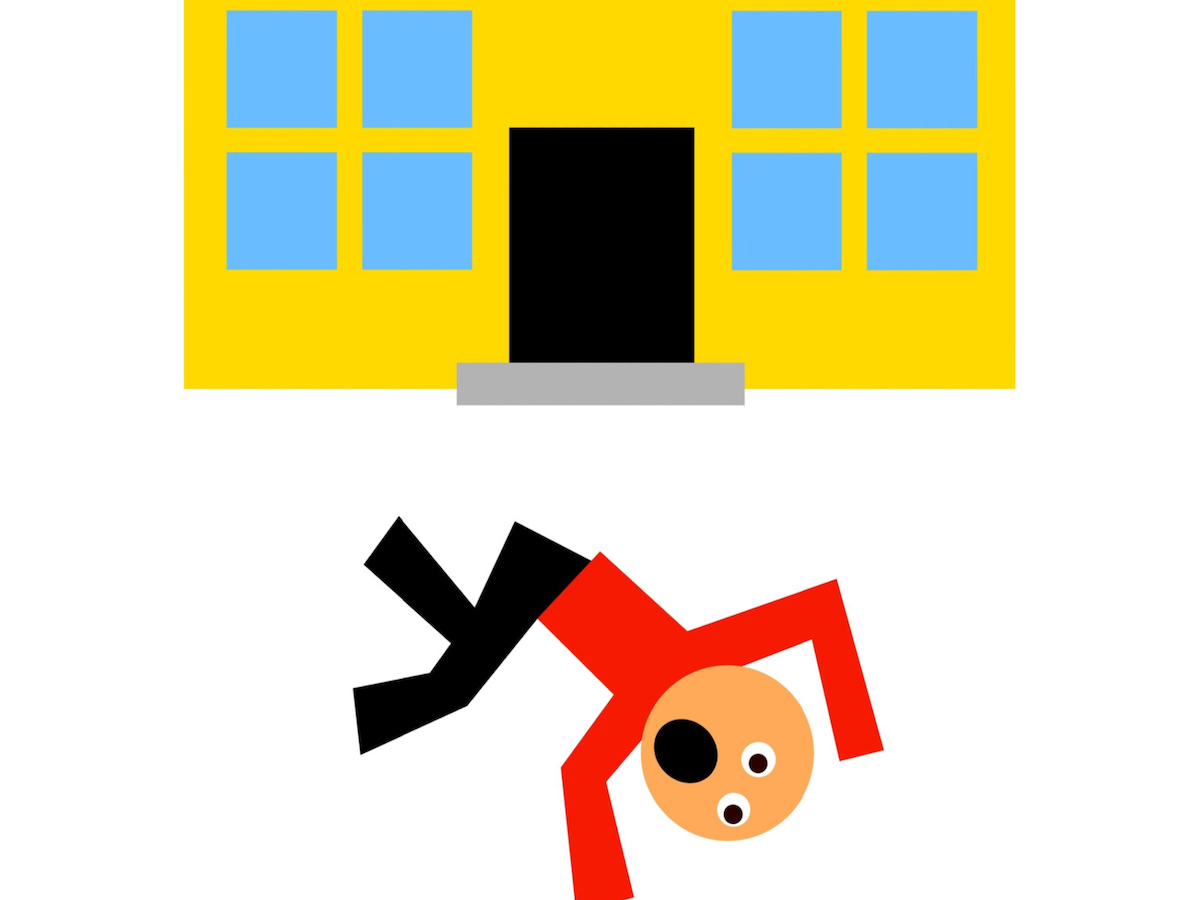 As a general rule of thumb, the younger college students are, the lower their chances of quitting.
The college dropout rates by age for attendees at two-year and four-year institutions vary slightly, but the trend remains the same. This means that it's not important whether you are working on an associate degree or a bachelor's degree — the chances of dropping out according to one's age are practically identical.
Here's a table showing the dropout rate by age according to the type of school:
| | | |
| --- | --- | --- |
| AGE RANGE | TWO-YEAR SCHOOL | FOUR-YEAR SCHOOL |
| 19 and below | 5% | 15% |
| 20 and 23 | 51% | 51% |
| 24 and 29 | 52% | 52% |
| 30 and above | 52% | 54% |
Dropout rates by age
This social media mogul dropped out of an Ivy League school
Most people graduate from college with a bachelor's degree anywhere from 22 to 24 years old. Mark Zuckerberg, on the other hand, became the world's first self-made billionaire at age 23. That happened in 2007, which was two years after he decided to drop out of Harvard University where he studied psychology and computer science.
Everyone knows who Mark Zuckerberg is — he's the co-founder and CEO of Facebook, which is the world's largest social media platform, with 2.93 billion users from all over the planet as of this writing.
Did you know that, as mentioned earlier, Zuckerberg quit college?
Why he dropped out of college is simple: he wanted to focus on growing Facebook, which he founded together with four other classmates at Harvard University — Andrew McCollum, Chris Hughes, Dustin Moskovitz and Eduardo Saverin. Of them all, only McCollum, Hughes and Saverin earned their undergraduate degrees from the Ivy League.
Based on a report by CNBC, bachelor's degree holders make 75% more than those whose highest educational attainment is a high school diploma.
As always, there are exceptions to the rule. And Zuckerberg is included, whose net worth is $65.1 billion.
Besides Zuckerberg, here are some other famous college dropouts:
Bill Gates – co-founder of Microsoft
Brad Pitt – actor and film producer
David Geffen – co-creator of Geffen Records and DreamWorks SKG
David Neeleman – founder of five commercial airlines
Dick Cheney – 46th vice president of the US
Ellen DeGeneres – comedian, TV host, actress, writer and producer
Kanye West – rapper, record producer, entrepreneur and fashion designer
Jennifer Lopez – singer, actress, and dancer
Lady Gaga – singer, songwriter and actress
Madonna – singer, songwriter, actress, and entrepreneur
Michael Dell – founder and CEO of Dell Inc.
Ralph Lauren – fashion designer and philanthropist
Reese Witherspoon – actress and producer
Steve Jobs – founder of Apple Inc.
Steven Spielberg – film director, producer and screenwriter
Ted Turner – founder of the Cable News Network (CNN)
Tiger Woods – professional golfer and entrepreneur
Tom Hanks – actor and filmmaker
Travis Kalanick – co-founder and former CEO of Uber
Ty Warner – founder and CEO of Ty Inc.

Disclaimer: The views and opinions expressed in this article are those of the authors and do not necessarily represent those of the College Reality Check.