College Health Insurance Waiver Explained
Like SAT, ACT, or college application fees, you can also waive your student health insurance that the institution you are attending sponsors.
Doing so will allow you to cut the cost of attendance by at least $1,500 to $2,500 per year.
Unfortunately, it's not all the time that your college will approve your insurance waiver request.
Planning on filling out that waiver request form because you are currently on the plan of your parents or intending on getting your hands on one available from the open insurance market?
Then don't stop reading now — just about everything you need about college insurance plans and waiving yours will be discussed below.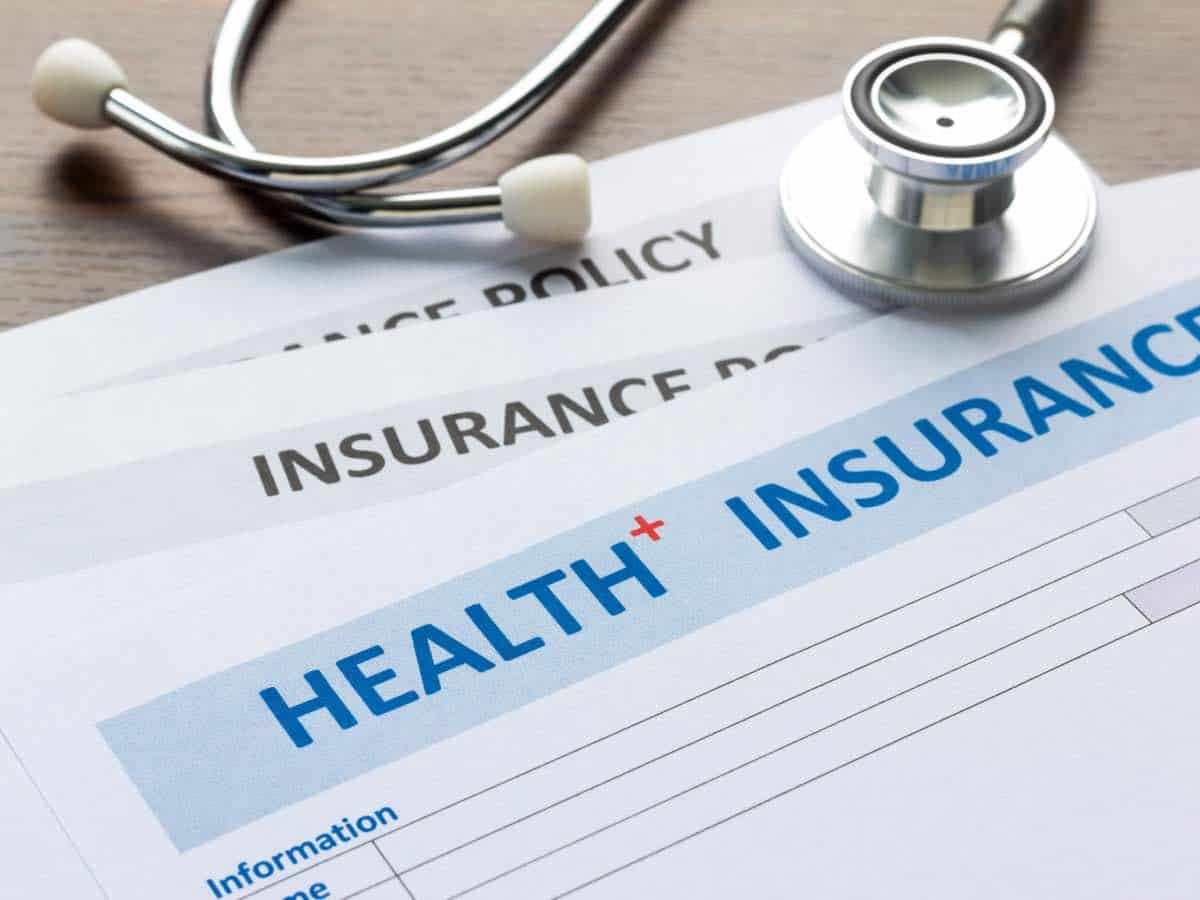 How Did Health Insurance Start in the US?
Many countries in Europe had developed some type of nationalized healthcare by the 1920s.
Similar movements took place in the US at the start of the 20th century.
Unfortunately, they failed to come to fruition. Such could be blamed on things such as the opposition of American physicians and the existence of sickness funds in workers.
In the late 1920s, a group of teachers in Dallas made a pact with Baylor University Hospital — they would pay the facility 50 cents per person per month in exchange for enjoying up to 21 days of in-patient care at no cost.
No sooner after that, similar prepaid service plans were formed elsewhere, usually involving more than a single hospital, too.
Keep in mind that this was all happening during the Great Depression when more and more people relied on charity care, thus causing the monthly income of hospitals to drop dramatically.
And that alone made the new approach of obtaining medical services favorable for all parties concerned — citizens who are seeking healthcare and hospitals.
More importantly, it paved the way for the establishment of the Blue Cross.
No sooner than when it caught fire that the American Hospital Association (AHA) was sought for guidance on which deals to accept and which deals to reject.
However, during this time, physicians refused to become a part of the system as it would impact their ability to charge their patients reasonable fees in exchange for the services they provide them.
This is when they decided to come up with their own association, which they referred to as the Blue Shield.
Health insurance mandates reached American Universities at a much later time. It all started when major state universities decided to require insurance.
Massachusetts, for instance, became the first state to mandate health insurance coverage via a state legislature for both full- and part-time college students in 1989.
Why Do College Students Need to Have Health Insurance?
College students can benefit from having health insurance in that it allows them to stay in school and obtain academic success, both of which can be jeopardized by health-related concerns. With college and healthcare costs rising exponentially, it's wise for undergraduates to be protected health- and finance-wise.
From 2010 to 2016, the percentage of college students without health insurance coverage dropped from a little more than 9% to 8.7% — equivalent to 3,805,719 uninsured students in 2010 to 1,680,855 uninsured students in 2016.
While that's a considerable drop, college students remain one of the most uninsured groups in the US.
Taking into account the rising cost of healthcare services and the high possibility of catching illnesses that can appear out of the blue, the importance for students to have coverage cannot be stressed enough.
It's something that can not only allow them to save money but also enable them to stay in school to continue working on a bachelor's degree.
Below, you will come across some of the top reasons why it's a good idea to get your hands on campus health insurance offered by your top-choice school just in case you are about to step foot on its campus without any coverage.
High risk of illnesses
Given that college students tend to spend a great deal of their time sharing enclosed spaces with their classmates and roommates and attending all sorts of social gatherings like sporting events, music fests and parties and mixers, it's not unlikely for them to catch all kinds of communicable infections without any trouble.
Having weakened immune systems due to lack of sleep, stress, poor eating habits and unhealthy lifestyle can make it so much easier for them to wind up sick and unable to tend to their coursework and other requirements.
But it's not just when they have fallen ill when their coverage springs into action.
Student health plans also offer 100% coverage for preventive care obtained at an in-network provider.
As a result, health issues and any unfavorable impact they may pose on one's studies can be nipped in the bud.
Mental health
The American Psychological Association (APA) says that over 60% of college students met the criteria for having at least 1 mental health issue during the academic year 2020 to 2021.
It's a good thing that many college insurance plans cover some amount of therapy, although usually if treatment is sought outside of the student health center.
Sexual health
According to a report published by the National Center for Biotechnology Information (NCBI), about 50% of the estimated 20 million new sexually transmitted infections (STIs) each year in the US occur among individuals 15 to 25 years of age, most of whom can be found attending colleges.
In addition, 1 out of 4 college students has an STI.
With college health insurance, sexually active students can get the encouragement they need to seek the sexual and reproductive health care they need on a regular basis.
Health and wellness discounts
Numerous health plans for college students include a discount program with savings on an assortment of health and wellness products and services such as nutritional counseling, fitness club memberships and eye care.
How Much Does College Health Insurance Cost?
According to a report by the Times Higher Education (THE), the cost of health insurance plans for students attending colleges and universities in the US can start from $1,500 to $2,500 per year. As expected, the annual cost can vary depending on factors such as the institution being attended and the added extras and features.
In this part of the post, I will show you the cost of health insurance plans for undergraduate students at some institutions of higher education in the land, including liberal arts schools, public schools and the Ivy Leagues.
Speaking of which, here's the breakdown of the estimated cost of attendance at Brown University:
Just a couple of things to keep in mind about the estimated total cost of attendance at Brown:
It's for the academic year 2023 to 2024
It's for undergraduate students
It's for those who do not waive Brown's health insurance plan
Needless to say, if you enter the prestigious institution without any health insurance coverage or with one but does not meet the school's requirements, how much you pay per year as an attendee is higher.
As of this writing, the cost of health insurance for undergraduate students at Brown is $4,255 per year.
This means that the estimated total cost of attendance for the academic year 2023 to 2024 at the prominent institution will go from $87,648 to $91,903 — that's a 4.9% increase in price.
But that's only at the Providence, Rhode Island-based school, which means that the increase can be higher or lower, depending on where you wish to work on an undergraduate degree.
The following are the rates of health insurance for undergraduates attending the Ivy League schools:
Brown University – $4,255
Columbia University – $4,189
Cornell University – $3,135
Dartmouth College – $4,163
Harvard University – $5,384
University of Pennsylvania – $3,650
Princeton University – $3,150
Yale University – $2,756
And now, let's take a quick look at how much undergraduate students going to the following top public colleges and universities in the land pay annually for their student health insurance:
Colorado School of Mines – $2,810
Florida State University – $3,322
Georgia Institute of Technology – $3,258
Ohio State University – $3,530
Michigan State University – $2,118
New Jersey Institute of Technology – $2,152
North Carolina State University – $2,616
Pennsylvania State University – $2,281
Rutgers University – $2,565
Texas A&M University – $2,899
University of California, Berkeley – $3,896
University of California, Los Angeles – $4,714
University of Florida – $3,004
University of Georgia – $3,102
University of Michigan – Ann Arbor – $4,510
University of North Carolina at Chapel Hill – $2,616
University of Texas at Austin – $2,142
Virginia Tech – $3,276
William & Mary – $2,995
Lastly, here are the annual rates of health insurance for undergraduates at some liberal arts colleges in the US:
Amherst College – $2,759
Carleton College – $2,714
Claremont McKenna College – $1,911
Davidson College – $2,410
Grinnell College – $1,870
Middlebury College – $2,617
Pomona College – $2,782
Vassar College – $3,230
Washington and Lee University – $2,630
Wellesley College – $3,972
Williams College – $2,277
How Do You Waive College Health Insurance?
Before anything else, it's important to keep in mind that, in the vast majority of postsecondary institutions in the US, students are automatically enrolled in the health insurance plan sponsored by the schools they are attending.
It's only by waiving it that they get out of the plan in order to use their own.
Needless to say, failure to waive out of the school-sponsored student health insurance means that you will remain enrolled in it for the rest of the entire academic plan — your student health insurance premium will appear on your college bill, which means that you will have to pay for the amount just like your other school fees.
Waiving your college insurance plan begins with completing the waiver form. In most instances, you will have to log onto your online account and look for the waiver form on the student health insurance page or section.
Students at some schools may have to head to the insurance office of their colleges to obtain the waiver form.
Either way, it's of utmost importance to submit the completed waiver on or before the deadline.
It goes without saying that the deadline for waiving the student insurance plan sponsored by the institution can vary from one college to the next.
If waiving your health insurance is an important part of your bucket list, check the deadline as soon as classes start.
Waving school-sponsored insurance usually ends several days or a few weeks after the semester has begun.
Usually, the deadline is either February or March for the spring semester and August or September for the fall semester.
Here are some of the insurance information you will have to provide when filling out the waiver:
Member ID
Policy holder name
Policy holder address
Policy holder relationship to the student
Insurance company name
Most of the time, you will also be asked by the institution to upload a copy of the front and back of your ID card and, in some instances, a recent verification of coverage letter.
After completing the entire form correctly, all that's left for you to do is submit the waiver.
An email confirmation confirming the submission of the waiver will be sent to your inbox. It's also via email that the college or university will state whether your student insurance waiver was approved or denied.
Fret not if it gets denied — you may appeal the school's decision by submitting proof of current insurance coverage from your health insurance plan.
Just because you have your own insurance coverage doesn't mean right away that the institution will allow you to waive the one that it sponsors. Of course, there are criteria to meet for a waiver to be approved.
The following are the general college insurance waiver requirements to meet:
Your plan must be a US-based health insurance plan that is both filed and approved in the US.
Your plan must have a US phone number and address.
Your plan must meet the school's definition of comparable coverage. This means that it must provide reasonably comprehensive coverage of various health care services, including but not limited to: preventive and primary care, ambulatory patient services, emergency services and mental health services.
Your plan must give access to in-network doctors, specialists and facilities located in the state, which health maintenance organizations (HMOs) and state-funded insurance plans outside of the state may not meet.
Waived your college insurance and then lost outside coverage afterward?
Then you are required to have insurance coverage while attending college. Worry not because you will only enroll in the school-sponsored insurance plan for the rest of the plan year.
So, in other words, the plan will be pro-rated — you will only shell out money for the months that you receive coverage.
The following are some of the most common reasons why some undergraduate students who waived their health insurance have to apply for coverage sponsored by the schools they are attending:
They turn 26 years old and lose coverage under their parents
Their parents lose coverage through work
Their state insurance coverage is not renewed
Can You Have Your Own Insurance Instead of a College-Sponsored One?
Other than enrolling in school-sponsored coverage, undergraduate students can choose to have their own insurance. For instance, if they are below 26 years of age, they can remain on the family plan. They may also opt to buy an individual plan on the market or enroll in Medicaid, which offers free and low-cost coverage.
Provided that the insurance plan you have meets the insurance waiver requirements of your college, it's perfectly fine to stick with what you have and refuse the kind your school sponsors.
Yes, you read that right: college health insurance is completely optional.
Having a valid reason for the institution to approve your request to waive the coverage it offers, needless to say, is a must.
Luckily, there are many different things that make this possible, which means that you can cut the total costs of earning a bachelor's degree, depending on the comparable plan you have at the start of the postsecondary academic year.
The following are some options other than enrolling in the health insurance plan your college sponsors so that you can have a personalized plan according to your preferred coverage and premium.
Parent's health insurance – According to the Affordable Care Act (ACA), you can stay on the insurance of your family until you turn 26 years old. But do take note that it's not all the time that it's the best option for out-of-state students. That's because not all insurance providers operate in every state.
Individual plan – Whether you are already 26 or older or you simply refuse to stay on your parent's insurance, you may obtain your individual plan on the open market. Some colleges and universities, unfortunately, may require students with individual coverage to also meet other requirements, such as having a family plan, too.
Medicaid – College students who earn below 133% of the federal poverty level may choose to apply for Medicaid. Simply put, it allows coverage holders full and comprehensive healthcare services at very little to no cost. But there are requirements to meet, including being a state resident.
Recap: Waiving Your College Insurance Plan
Having coverage can save you from an assortment of preventable health concerns as well as the steep cost of healthcare should one come into being.
And when you enroll in your top-choice school, you are automatically enrolled in the insurance plan it sponsors. So, in other words, you got coverage without you having to apply for it separately.
But it's also possible to waive it if you have an existing plan that's compatible with what the institution has.
Above, we talked about some of the most important matters you need to know about college insurance and waiving it. Keep everything you have read in mind when deciding whether or not you should fill out that waiver form.

Disclaimer: The views and opinions expressed in this article are those of the authors and do not necessarily represent those of the College Reality Check.