Is College Health Insurance Worth It for Students and Parents?
Most institutions of higher education require students to have health insurance coverage. As a matter of fact, they automatically enroll admits in their self-sponsored health plans, which those with comparable plans can waive anyway.
But is it worth buying the insurance plan your college offers should that become an option?
Because college health insurance plans are generally cheaper than most alternatives on the open market, they make for excellent options for students from uninsured families or who wish to opt out of their family's coverage. College-sponsored insurance plans are also usually ideal for low-income and/or out-of-state students.
To buy or not to buy — read on if right now you are on the fence as to whether or not you should stay on your parent's health insurance or get your hands on your own since you are already 26 years old or just because.
Practically everything you need to know about student health insurance your top-choice school requires you to get, from annual premiums to policy and coverage and various things in between, will be discussed below.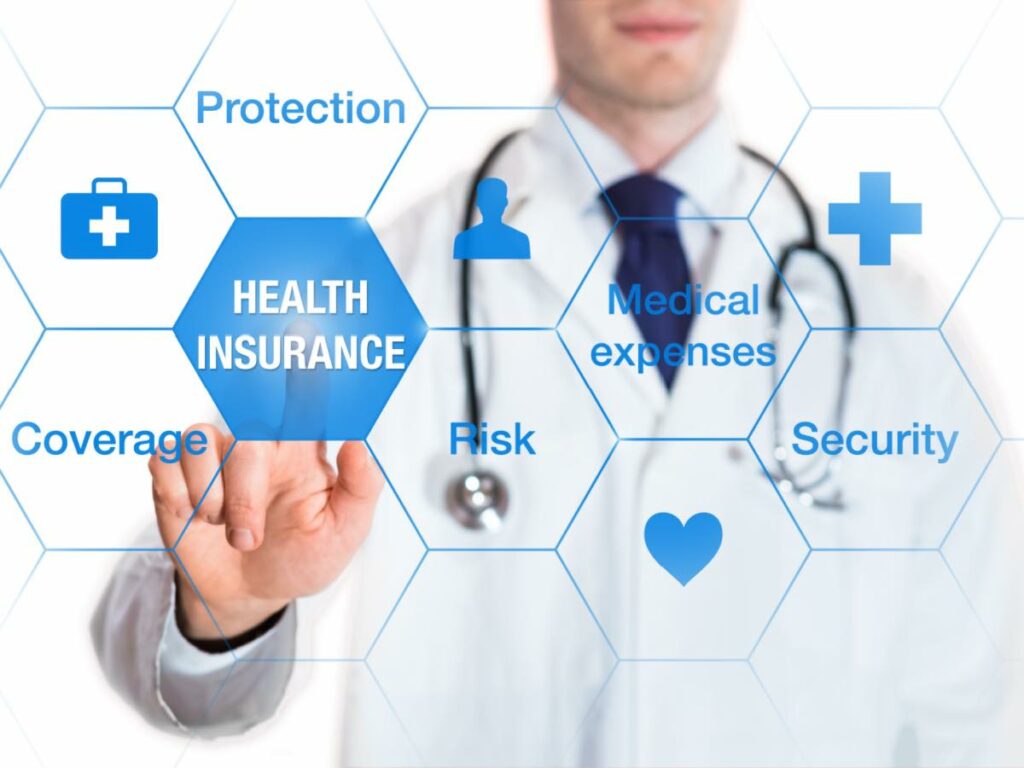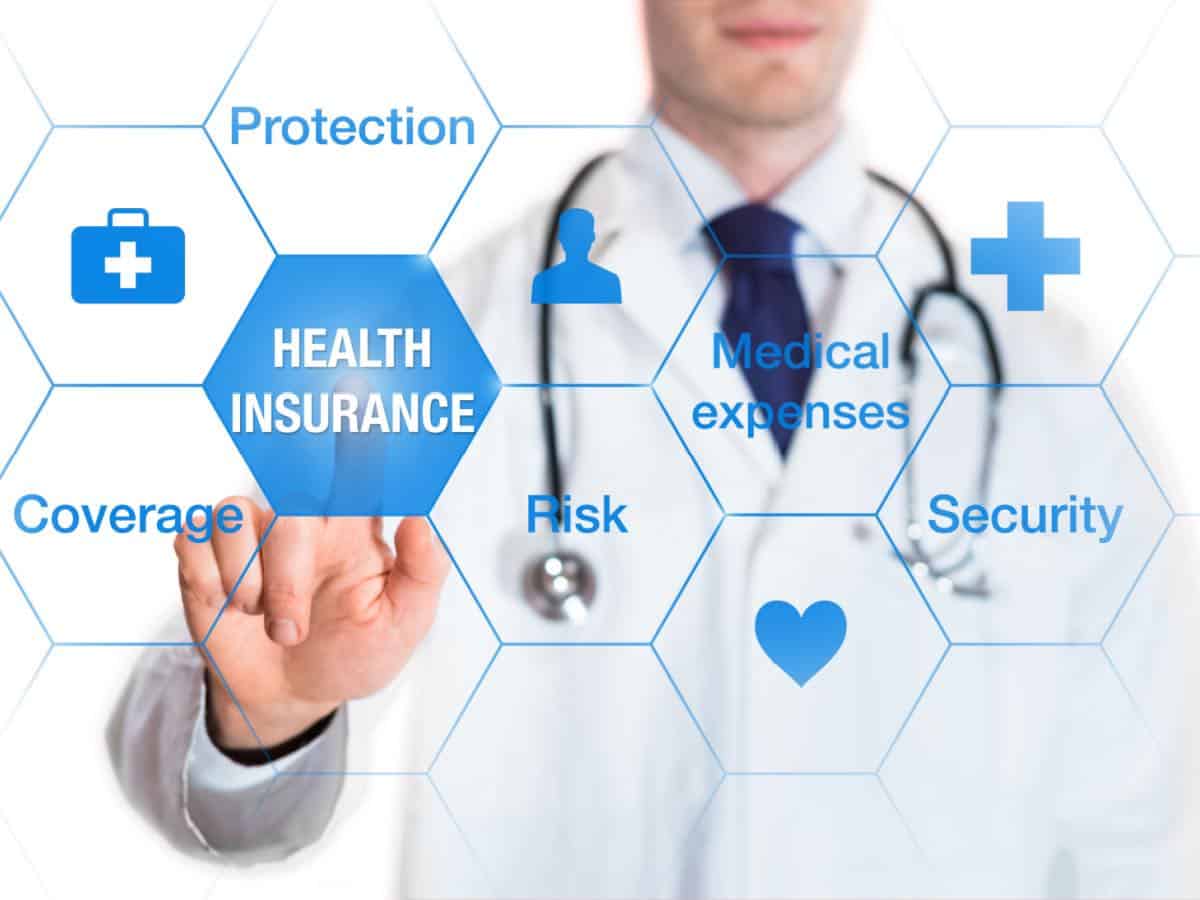 3 Main Sources of Health Insurance Available for Students
In determining if a school-sponsored health insurance plan is the right choice, of course, it's a must to know your various options.
Doing so allows you to compare them with one another, thus helping you to identify the choice whose pros outweigh the cons.
Otherwise, you may end up with something you cannot afford or that does not have ample coverage.
Generally speaking, staying on your parent's health insurance is a wise move.
For many degree-seeking students, it's the easiest way to stay on budget as they work on an undergraduate degree as well as stay in school for it makes available to them many different healthcare services and solutions.
Unfortunately for some, opting for another plan is a better or, in some instances, the only choice.
For instance, the health insurance plan of a parent is pretty much useless for a college student who is 26 years of age or older or attending an out-of-state school where in-network healthcare providers and hospitals are not accessible.
Here are some of the top health insurance options for college students and what you need to know about each:
Medicaid vs. college health insurance
Simply put, Medicaid, which is a joint federal and state program that helps cover medical costs for some individuals with limited income and resources, is one of the most affordable and comprehensive health insurance options for students.
As a matter of fact, more college students have Medicaid than college-sponsored coverage.
According to a report by Consumer Reports, the American College Health Association (ACHA) says that around 10% of undergraduates get their health insurance plans through the schools they are attending.
On the other hand, based on data from the Century Foundation, about 13% of college students are enrolled in Medicaid.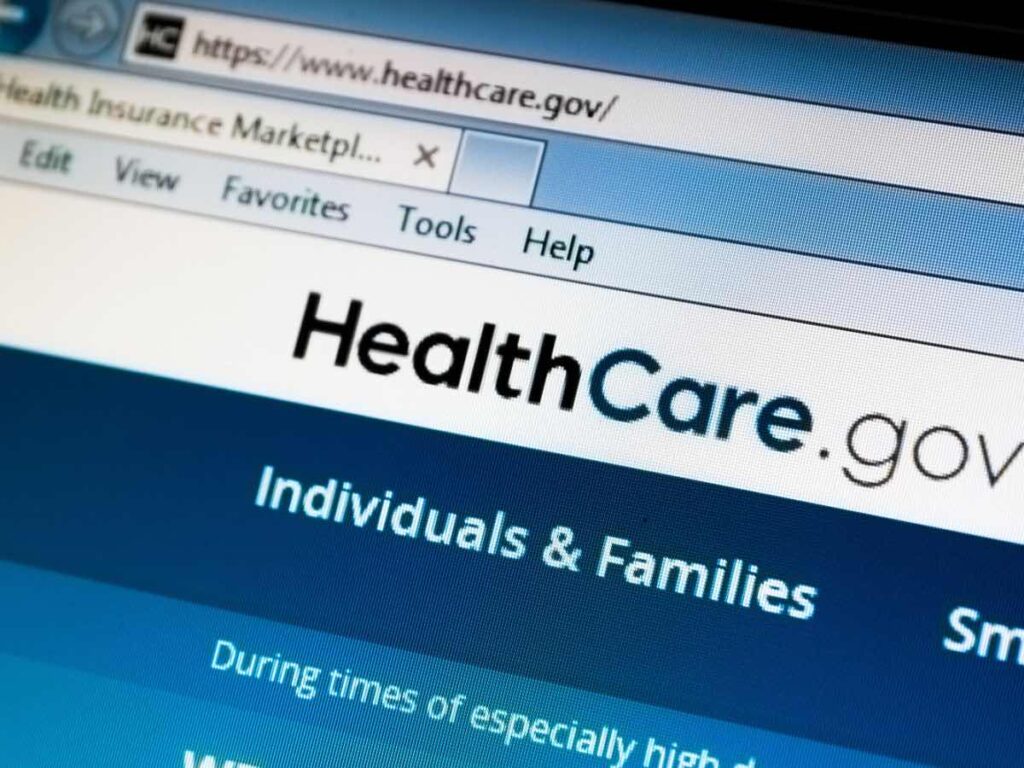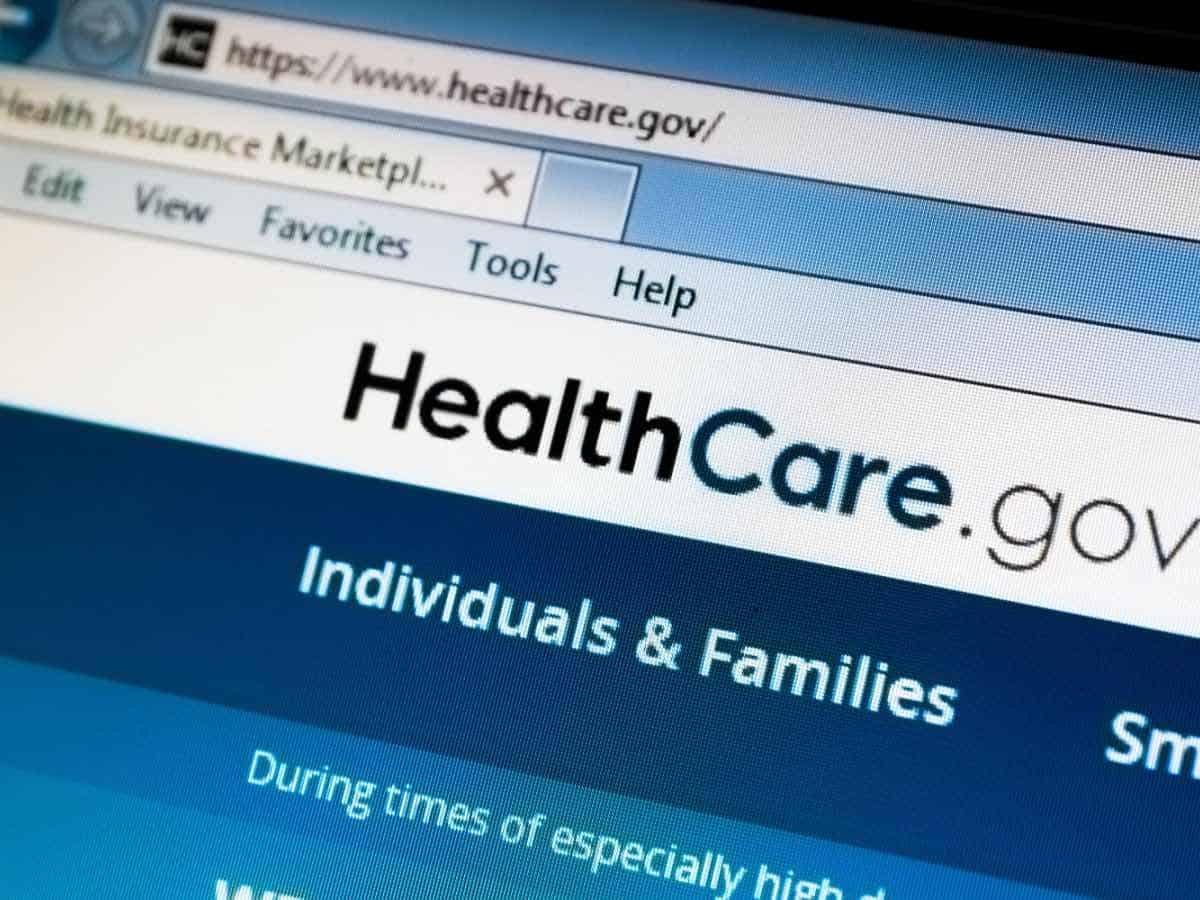 Since the passing of the Affordable Care Act (ACA), or more commonly known as Obamacare, the number of Medicaid-covered students jumped from 8% to its current figure.
So, just how cheap is Medicaid for college students?
Depending on factors such as the state and family income, the monthly premium for Medicaid can be as low as anywhere from $1 to $20 — or at times which is lower between a set amount and 2% of household income.
Doing the math, the average annual cost of staying on Medicaid is $126.
The average annual cost of college-sponsored health insurance, on the other hand, is anywhere from $1,500 to $2,500 — coverage a college offers is typically 92% to 95% more expensive than that of the country's public health insurance program for low-income people.
The stark difference between the cost of Medicaid and health plans colleges offer become more apparent when taking into account real-life scenarios, such as the actual cost of coverage from postsecondary institutions.
Harvard University, for instance, charges undergraduates $5,528 annually for coverage, which is comprised of student health fees and student health insurance plan (SHIP).
The steep cost is justified, however, by benefits like hospitalization, specialty care coverage and prescription drug coverage throughout the US.
Medicaid's perks, meanwhile, will not follow you around in the country — shortly, we will talk about this matter, which is one of the cons associated with Medicaid coverage and parent's health plan, so keep reading!
Of course, just because you want to get Medicaid coverage since it's cheap doesn't mean right away you can.
Similar to other plans available, the nation's public health insurance program for low-income individuals requires everyone to meet an assortment of financial and/or non-financial eligibility requirements. And they include:
Income
Household size
Location
And speaking of which, one of the most important things to remember when applying for Medicaid is that you must be a resident of the state to apply for its Medicaid program.
That's because the design and structure can vary from one state to the other, which is why, needless to say, eligibility requirements can differ from state to state as well.
Think that you have Medicaid eligibility?
You can scrap the guesswork and head to HealthCare.gov to determine if you qualify for Medicaid or might save on Marketplace premiums, which we will talk about in a few — so keep reading!
In terms of benefits, the ones that come with Medicaid coverage can be mandatory and optional.
Mandatory benefits, simply put, are those that are required by the federal government for states to provide.
So, in other words, even though there are variations in the Medicaid program from each state, it doesn't matter — you, as a college student with Medicaid coverage, can enjoy the following perks:
In-patient hospital services
Outpatient hospital services
Early and periodic screening, diagnostic and treatment services (EPSDT)
Nursing facility services
Home health services
Physician services
Rural health clinic services
Federally qualified health center services
Laboratory and X-ray services
Family planning services
Nurse midwife services
Certified pediatric and family nurse practitioner services
Freestanding birth center services (when state licensed or recognized)
Transportation to medical care
Tobacco cessation counseling for pregnant women
Optional benefits, on the other hand, are those that states may cover should they choose. Some common examples include prescription drugs, physical therapy, podiatry services, personal care and TB-related services.
College-sponsored health insurance plans provide comprehensive coverage, too, albeit costing more than Medicaid.
This is most especially true for those that comply with the ACA, which requires providers to offer the 10 essential health benefits under the comprehensive health care reform law itself, namely:
Ambulatory services
Chronic disease management, wellness care and preventive services
Emergency services
Hospitalization
Laboratory services
Maternity and newborn care
Mental health and substance abuse treatment
Pediatric services (including dental and vision care)
Prescription drugs
Rehabilitative and habilitative care
In case you do not qualify for Medicaid, fret not.
That's because you may create an account with the Health Insurance Marketplace, which, just like Medicaid, is run by the federal government.
And once you have registered, you can start the search for ACA-compliant health insurance plans, of course the majority of which are some of the cheapest available out there.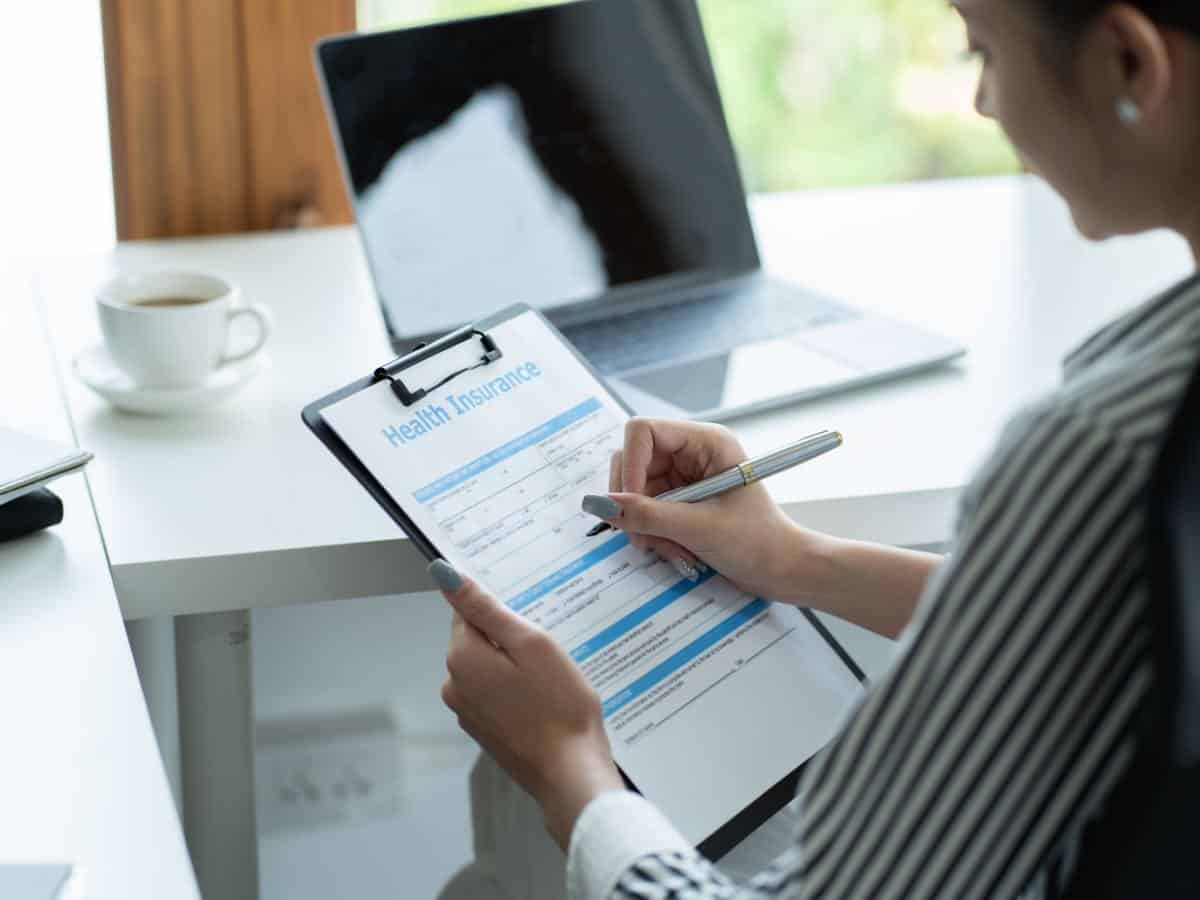 Individual health insurance vs. college health insurance
College students who have no coverage under their parent's health insurance, do not qualify for Medicaid or are unhappy with the offering of their respective schools may instead choose to get their own plans.
As of this writing, the average premium for health insurance for an individual is $456 per month.
However, how much money you will have to shell out a month for enrolling in an individual plan depends on a handful of factors such as the provider and coverage.
Many college students feel that, because they are young, they are impervious to getting ill. But since anything can happen, it's better safe than sorry by opting for comprehensive coverage.
And if the goal is for your college to approve your health insurance waiver, it's of utmost importance for yours to be comparable to that of the institution you are attending.
At the University of Florida, for instance, where the cost of student health insurance amounts to $3,004 per year, those who wish to use their own coverage are required to show proof of comparable coverage.
Your plan should meet the following requirements if you wish to opt out of UF's plan:
Does not have any limitations or exclusions on pre-existing conditions
Covers hospital stays for medical and surgical care and for mental health conditions
Covers doctor office visits for medical and mental health conditions
Covers prescriptions written by a doctor
Provides coverage for diagnostic services, including laboratory tests
Covers services related to injury from participation in all types of recreational activities or sports
Covers maternity care, including prenatal care and delivery with no pre-existing condition limitations
There are a few more things to meet for your own health insurance to be considered by UF comparable to what it offers before you can waive your school-sponsored coverage, which all admits are automatically enrolled in. International students, as a matter of fact, have additional requirements to meet before they are allowed to waive theirs.
Because not all plans are accepted by colleges and universities, it's important to make sure that the one you are about to get or already have is able to meet the criteria for having comparable coverage.
But in most instances, it's enough that yours adhere to the regulations of the ACA.
Degree-seeking students who are on a tight budget may choose to get their hands on short-term insurance rather than go for one that their schools offer.
It's a cost-effective coverage option for undergraduate individuals who are not on their parent's plan or choose not to be under such and/or over 26 years of age.
Short-term insurance is also sometimes referred to as temporary health insurance or term health insurance. Simply put, it offers a temporary solution to help deal with gaps in healthcare coverage, college students or otherwise.
Term lengths can vary from state to state. But in some states, you can have up to a maximum of 1 year of coverage.
On average, the cost of a short-term health insurance plan is $124 per month.
Of course, the monthly premium can vary according to factors such as your location, age, medical condition and coverage of choosing.
As a matter of fact, it's very much possible to pay as little as $60 per month if you go for something with a very steep deductible.
But it's important to remember that, as far as coverage goes, the higher the deductible, the larger the chunk of medical costs the insured individual pays out-of-pocket.
Most college students who can choose short-term coverage are those who are:
Waiting to be eligible for Medicaid
Waiting for other coverage to commence
Having no coverage and outside of open enrollment
Because it's cheap, it isn't surprising that short-term health insurance usually does not offer comprehensive coverage.
Typically, in most instances, it provides some level of coverage for things such as doctor visits, preventive care, emergency care and urgent care.
Some plans may also offer coverage for prescriptions and discounts for seeing in-network providers.
What's really nice about this type of health plan is that it can take effect in as quick as 1 day after your application, although you may also choose a later effective date for coverage throughout an entire academic year.
And speaking of which, unfortunately, your college may not waive the plan it sponsors if your short-term insurance does not provide comparable coverage.
This is especially true since short-term plans are not required to comply with ACA's guidelines.
So, in other words, they may not provide minimum essential coverage most colleges and universities are looking for.
Prior to applying for a short-term health insurance plan, though, consider consulting with your school.
Parent's health insurance vs. college health insurance
As they say, if it ain't broke, don't fix it.
Got coverage under your parent's health insurance?
Then it's probably a good idea to stay on it rather than opt for the one your college is sponsoring.
Because it's ACA-compliant and offers comprehensive healthcare coverage, it's very much likely that the institution of higher education you are attending will approve your desire to waive student health insurance.
Nothing can be more convenient for any undergraduate student than being on the plan of his or her mom or dad. For one, you don't have to take any steps to retain the coverage — all you have to do is show proof to your college.
Also, your parents won't face tax implications simply for keeping you on board.
What's so amazing about waiving your college-sponsored health insurance and sticking with your parent's, if applicable, is that it won't keep you from being able to take advantage of some of the coverage your college or university provides that would otherwise appear as though exclusive to those who are under the institution's plan.
At the University of California, Santa Cruz, for instance, all kinds of health-related services are available to registered students who have parent's health insurance, and some of them include:
Consultation with a nurse
Consultation with a pharmacist
Appointments with UC Santa Cruz's registered dietician
Support for survivors of sexual or domestic violence
Support for alcohol or drug recovery with an alcohol and other drug educator
Counseling and psychological services with a licensed therapist
HIV testing in the school's Student Health Center Lab
Despite this, being on a parent's health insurance is not suitable for all college students.
Like any other coverage, there are some downsides to it that may leave an undergraduate with no choice but to buy his or her own individual health insurance plan or wholeheartedly accept the college-sponsored one that he or she is automatically enrolled in.
According to ACA, for instance, coverage for young adults under a parent's plan ends when they turn 26 years old.
But rules can vary slightly from state to state — it may end by the end of the month or the year when college students celebrate their 26th birthday or as soon as they turn 26.
Going to an out-of-state school?
Then chances are you will have to let go of being under your parent's coverage for the fact that the plan may have no in-network health professionals and hospitals in the location of your school.
Recap: Should You Opt Out of College Health Insurance?
Based on a report by the US Government Accountability Office (GAO), about 20% of college students aged 18 to 23 are uninsured, most of whom are minority, part-time and low-income students.
Because statistics show that up to 17% of students suffer from a chronic illness and up to 27% having about of an acute illness within a 14-day period, it makes perfect sense for anyone who is pursuing an undergraduate degree to have insurance coverage for cheap and immediate access to healthcare for treatment and prevention of various health-related concerns, too.
It's due to this exactly why many institutions of higher education require students to have health plans.
Many of them, as a matter of fact, automatically enroll admitted students to their self-sponsored health insurance, although attendees can opt out of it provided that they can show proof of having a comparable plan.
So, is college insurance worth it?
Well, for degree-seeking students who are not under their parent's health insurance and want a cheaper alternative to most individual plans available on the market, it's a wise decision to go for it.
It's also ideal for students attending out-of-state colleges as it allows for convenient medical care.
However, since there are alternatives to school-sponsored coverage, it's a good idea for any college-bound teen to explore their options to determine which one suits them the most in terms of budget and health-related needs.

Disclaimer: The views and opinions expressed in this article are those of the authors and do not necessarily represent those of the College Reality Check.