Why College isn't Necessary to be Successful
As much as 94% of politicians, business leaders and stinking rich people in the US all went to college. But then there are also outstanding individuals without degrees.
Case in point: Steve Jobs, Bill Gates, Michael Dell, and Mark Zuckerberg. Because of this, you might be wondering if college is really key to reaping success.
In general, succeeding without going to college is possible. After all, not all employers require degrees, and not all college graduates are employed. However, in some instances, the absence of a college degree can hinder benefits such as more career opportunities and higher lifetime earnings.
Want to be rich someday but torn between earning a degree and chasing success right away?
Read on.
By the time you get to the end of this article, you will learn some of the reasons why attending college isn't necessary to be successful.
But since there are two sides of the same coin, you will also come across some of the perks that come with earning a college degree — just to make sure that you know what options are available for you.
7 Reasons Why College Is Not Required to Succeed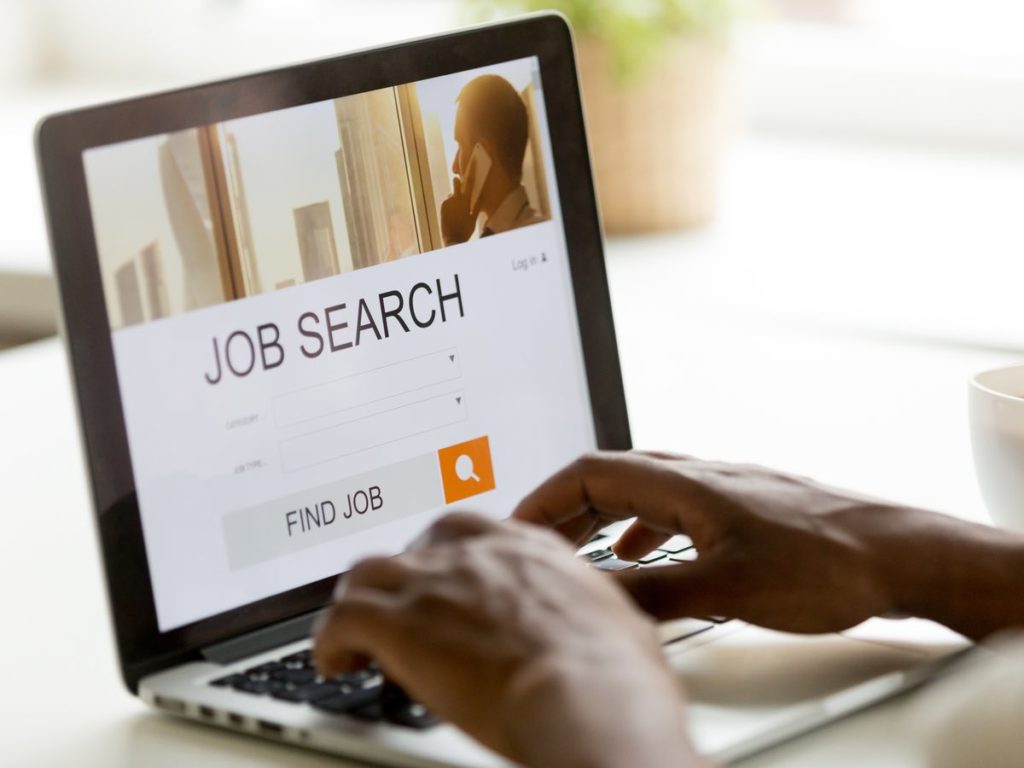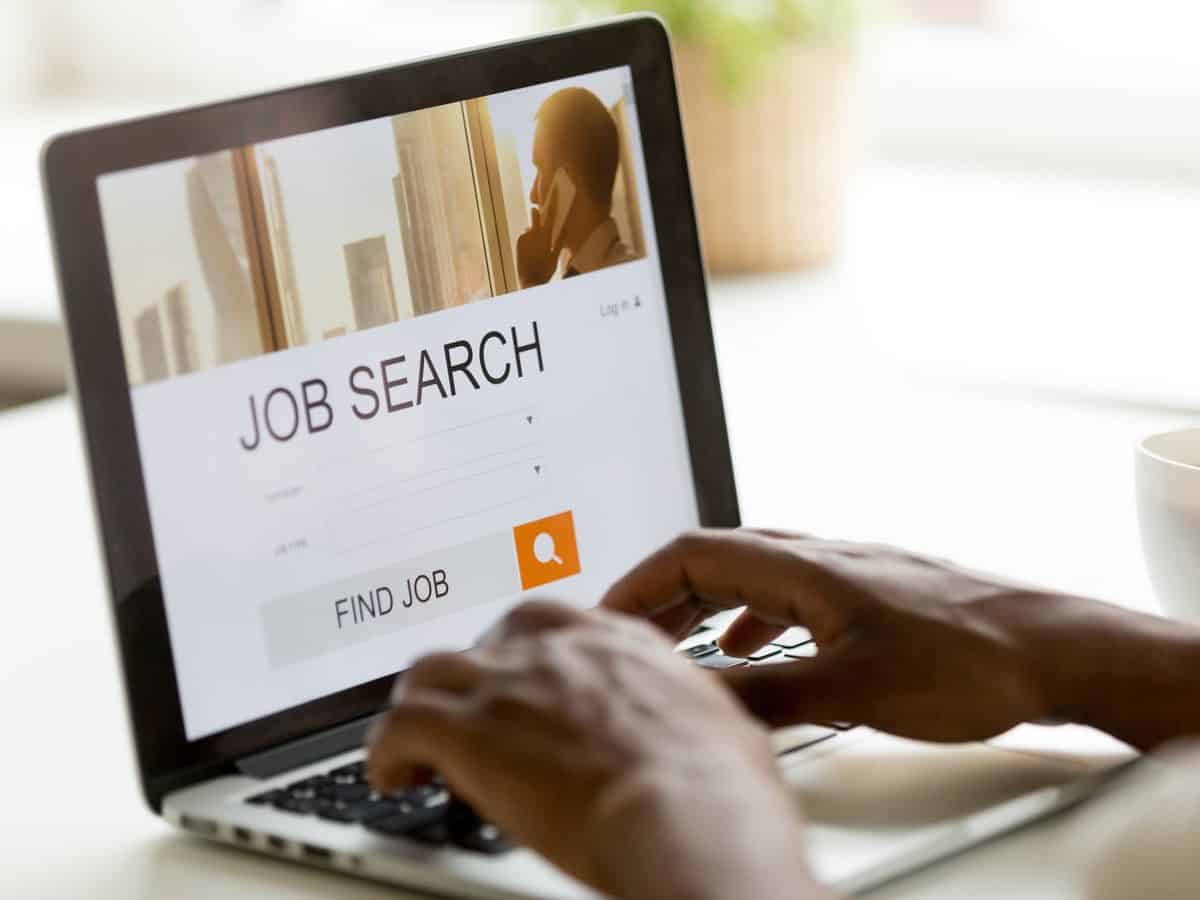 Going to College Does Not Guarantee a Job
Many graduating high school students assume that spending four to six years in college to work on an undergraduate degree guarantees them a college diploma and a job.
Based on recent data, around 5.4% of recent college graduates had no jobs.
Other than a job, there is one more thing that finishing college can't guarantee: a job in a field related to one's degree. As a matter of fact, based on an online survey, 25.5% of college graduates say they were unable to find a job in their field.
On the other hand, 38.6% said they were not using their college degrees in their current job positions.
For most degree holders, it usually takes three to six months after college graduation before they get a job — it may be longer for those who are not persevering enough to get employed or whose majors are not that in demand.
Not All Careers Require a College Degree
As much as 36% of all available jobs do not require education beyond high school. So, in other words, a little more than one-third of job positions that need to be filled can be filled by those who have no college degrees.
But it doesn't necessarily mean that degree holders will not attempt to get their hands on those available job positions — about 41% of recent college graduates are underemployed in that they are working in jobs that don't require the titles they earned spending years in college after high school.
No degree?
No worries, says US News!
According to the popular college ranking site, the following are some of the best jobs for high school graduates as well as the median annual salary for each one of them:
| | |
| --- | --- |
| JOB TITLE | MEDIAN ANNUAL SALARY |
| Patrol Officer | $63,150 |
| Sales Representative | $59,930 |
| Google IT Support Professional | $50,800 |
| Flight Attendant | $56,640 |
| Electrician | $56,180 |
| Plumber | $55,160 |
| Hearing Aid Specialist | $53,420 |
| Insurance Sales Agent | $50,940 |
| Maintenance and Repair Worker | $39,080 |
| Optician | $37,840 |
| Exterminator | $37,330 |
| Pharmacy Technician | $33,950 |
| Recreation and Fitness Worker | $30,490 |
| Landscaper and Groundskeeper | $30,440 |
| Security Guard | $29,680 |
| Residential Advisor | $29,450 |
| Restaurant Cook | $27,790 |
| Physical Therapist Aide | $27,000 |
| Home Health Aide | $25,280 |
| Personal Care Aide | $25,280 |
| Waiter and Waitress | $22,890 |
Keep in mind, however, that some of the jobs mentioned above (and some of those that were not included, too) may require candidates to undergo training to get a certification.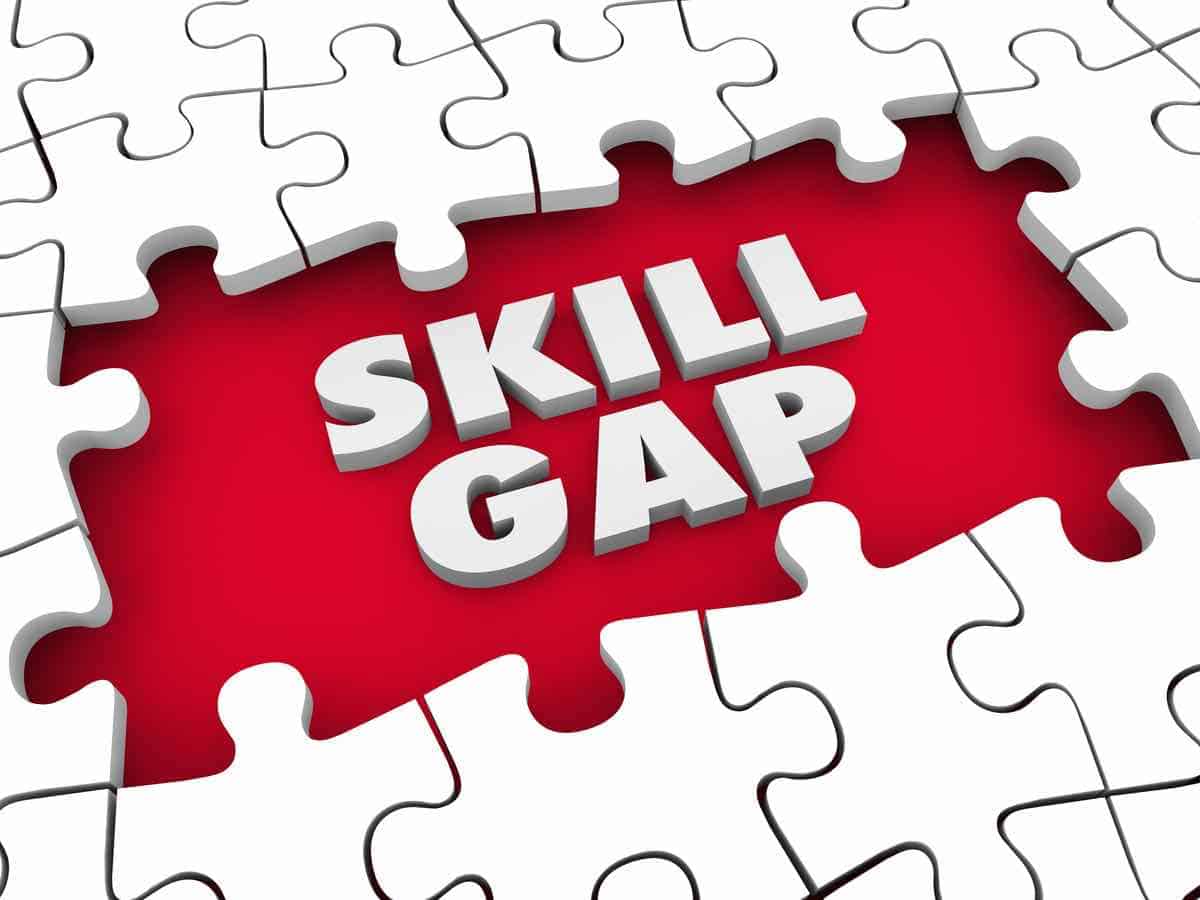 Some Employers Prefer Skills to Degrees
Did you know that, on average, employers take a look at resumes for six to seven seconds only?
However, the amount of time employers spend on checking out resumes can vary from one company to the other and depend on factors such as the number of applicants and the job title.
No matter the case, the point is that your resume should be able to impress the potential employer in front of you in no time. And it should also include all relevant skills. For most employers, college education and the skill set are of equal importance. But in the absence of a degree, having phenomenal skills may help you land that job.
Besides, many employers themselves agree that having a degree does not necessarily mean that an applicant will be any better at the job than someone who didn't go to college.
There are Many Alternatives to Going to College
According to a survey, as many as 94% of participating parents said they expect their children to attend college right after graduating from high school.
Worry not if you are absolutely sure that college is not for you and don't want to break the heart of your folks either. It's for a fact that there are many other ways to acquire the knowledge and skills you will need to have a bright future other than spending the next four to six years of your life on a traditional campus.
The following are some of the most wonderful alternatives to college:
Vocational school. Also sometimes referred to as a career school or trade school, a vocational school is a place where students learn skills specific to certain jobs.
Technical school. Many believe that technical schools and community colleges are the same. However, a technical school is more on industry-specific courses, like business, engineering and construction.
Online professional certificates. Some professional certificates available online are free, while others come with a price tag. Most of them can help make you eligible for entry-level jobs.
Boot camps. In this digital age, coding boot camps are popular among job seekers who wish to work as computer programmers in no time — there are also boot camps available for various fields.
Job training program. There are jobs that require candidates to undergo a short training program that can be completed in just a few weeks or a couple of months before they could start working.
Fellowship or apprenticeship. Some careers available for people with a high school diploma require learning under the hands of an expert, such as electrical work or construction.
Military. Joining the military is a great way to learn real-life skills and travel, too. While enriching your skill set and life experience, it also gives you the opportunity to be noble and serve your country.
Volunteer. Like being in the military, volunteering also makes it possible for you to gain an assortment of skills. It also enables you to discover the things you are passionate about.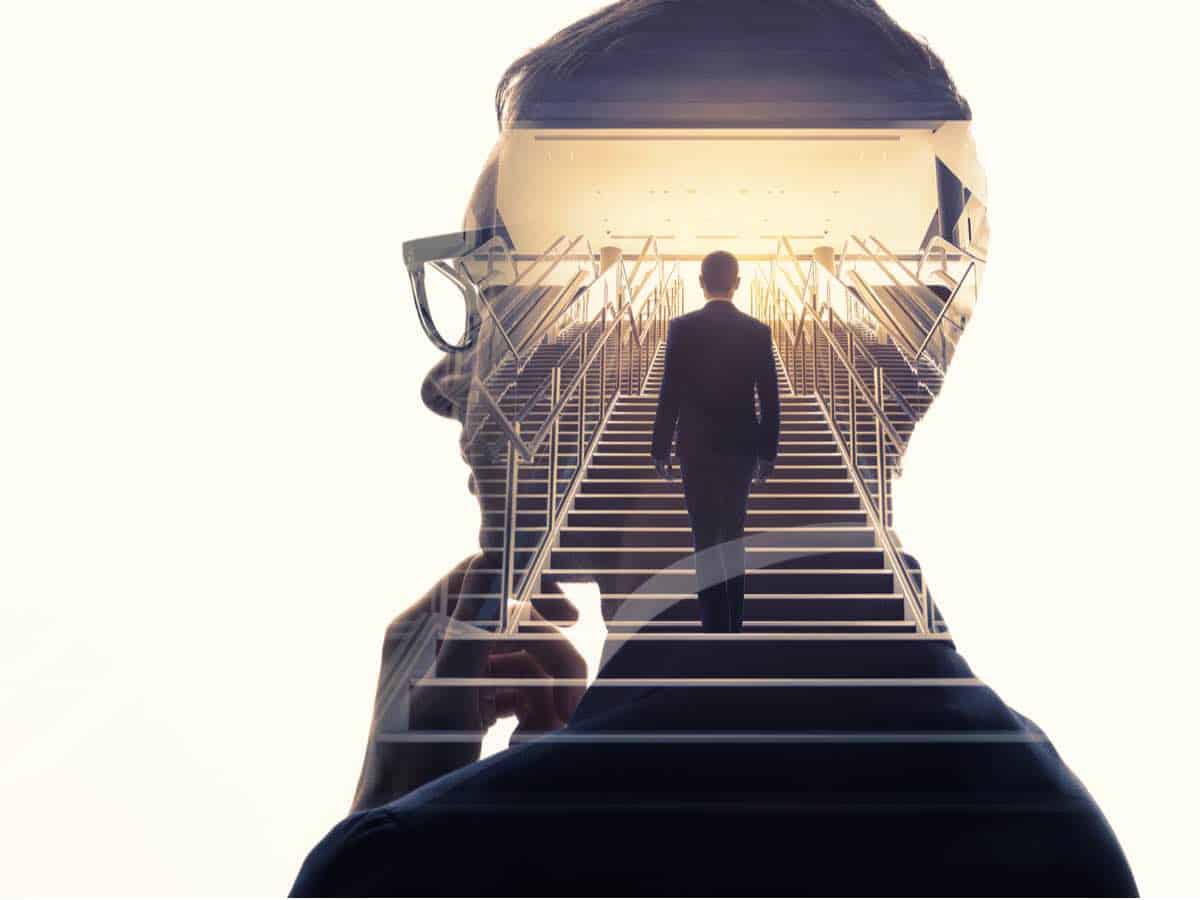 College Degree isn't Mandatory to Start Business
There is one thing the majority of college graduates are busy with right after earning their degrees. And it's none other than finding a boss who will employ and pay them.
But why look for a boss who will, well, boss you around when you can be the boss instead?
When starting a business, there are many different steps you will have to take before you are able to sell a product or offer a service.
Some of them include registering your money-making venture's name, applying for a federal tax ID number, obtaining permits and licenses, opening a business bank account, and getting insurance.
Luckily for someone who prefers to not go to college, having a degree is not one of the must-haves. Needless to say, you can establish your own business even without a degree.
It's just funny that college degree holders could be working for entrepreneurs who didn't go to college!
However, it's important to note that many business owners have a Master's in Business Administration (MBA).
Also, some degrees or majors can give you the knowledge and skills vital for navigating the world of business and keeping your venture running like a well-oiled machine.
But then again, there are founders, CEOs and business tycoons that have no college degrees — just check out the next reason why college isn't necessary to be successful!
Plenty of Successful People Have No Degrees
According to a Fortune article, as much as 30% of all billionaires on the planet did not finish college.
While the figure makes it obvious that a vast majority of mega-rich people have degrees, it also makes it clear that you can have all the money in the world even without going to college.
That device you are using, social media you are posting on, TV show you are watching, music you are singing to or hamburger you are eating could be a courtesy of someone who did not graduate from college.
Here are some of the most successful college degree-less people and their net worth:
| | |
| --- | --- |
| NAME | NET WORTH |
| Bill Gates | $131.3 billion |
| Mark Zuckerberg | $107.5 billion |
| Larry Ellison | $61.1 billion |
| Michael Dell | $23.5 billion |
| Paul Allen | $20.7 billion |
| Steve Jobs | $10.2 billion |
| David Geffen | $8.2 billion |
| Richard Branson | $3.7 billion |
| Ted Turner | $2.2 billion |
| Ellen DeGeneres | $400 million |
| Russell Simmons | $340 million |
| Debbi Fields | $200 million |
| Dave Thomas | $99 million |
| John Mackey | $75 million |
| Rachael Ray | $60 million |
| Anna Wintour | $35 million |
| Kevin Rose | $8 million |
However, please keep in mind that not going to college in order to be successful is not the rule — for many people, earning a degree is the way to go, and the highly successful individuals mentioned above are exceptions to the rule.
And to increase your chances of succeeding big time, too, even without a degree, it's a must to possess the qualities that many self-made millionaires and billionaires share, which, luckily, you can acquire and master even without spending four to six years of your life at a college or university. Some of these must-have qualities include:
Drive
Passion
People skills
Empathy
Determination
Self-confidence
Work ethic
Competitiveness
Risk-taker
Big-picture thinking
Not All College Students Know What They Want
At most colleges and universities, students are expected or required to declare a major by the end of their sophomore year. This is usually for a couple of reasons.
First, to give first- and second-year students enough time to get some general education courses out of the way.
Second, to give students the opportunity to explore electives.
Needless to say, school administrators acknowledge the fact that it's not unlikely for many fresh high school graduates to have no idea which career path they would like to take.
True enough, at least 80% of all college students change majors at least once before they graduate.
According to David Kirp, a public policy professor at the University of California at Berkeley and author of the 2019 book The College Dropout Scandal, some students drop out of college because of money problems, while others simply realize the fact that college isn't right for them.
Some high school graduates are 100% certain that they don't want to go to college. But then there are also those who are still in the process of mulling over as to whether or not they would get a degree.
If you are one of them and you want more time to decide, here's a suggestion: take a gap year.
On The Other Hand, Here are 6 Reasons to Go To College
It's no secret that college offers an assortment of professional, financial, and personal benefits.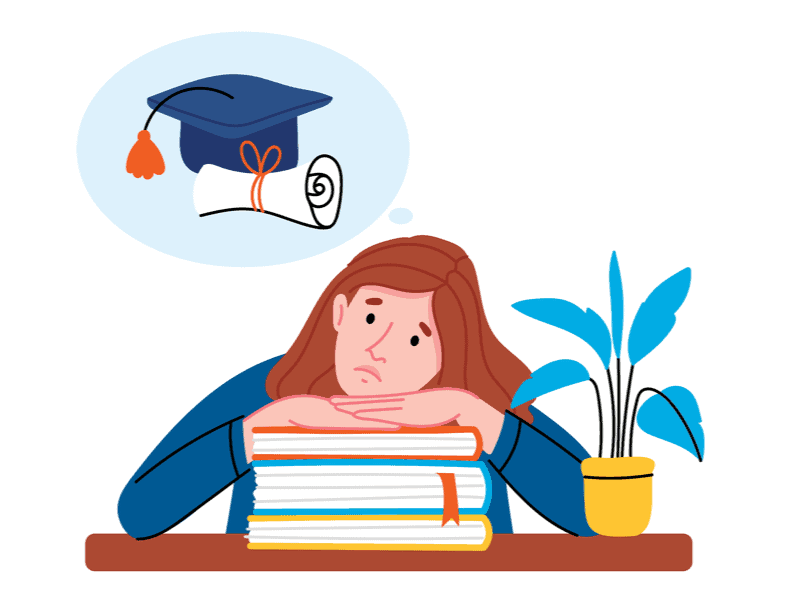 However, it can do more harm than good for those who can't pay for a degree or have their hearts set on pursuing other things. Deciding whether or not to go to college is personal and circumstantial.
There are various reasons why attending college isn't always the answer to having a successful life. However, many different reasons why a degree is vital to enjoying success exist, too:
Better employability. According to data from the National Center for Education Statistics (NCES), the employment rate for college degree holders aged 25 to 34 years old is 86%.
More job choices. Northeastern University, which is #49 in National Universities by US News, says that there are 57% more job opportunities available for college graduates than non-college graduates.
Higher lifetime earnings. People with a bachelor's degree, says the Georgetown University Center on Education and the Workforce, have average lifetime earnings of $2.3 million — $1.3 million for high school graduates.
Better work performance. More educated employees tend to be better at their jobs than less-educated ones. It isn't surprising since college helps introduce and hone various traits valuable in the workplace.
More satisfying lives. College degree holders tend to be happier. As a matter of fact, there are fewer cases of depression and suicide in communities whose residents are well-educated.
Longer life expectancy. Based on a CNBC article, degree holders could expect to live 48.2 years out of a possible 50. Meanwhile, those without degrees could expect to live 45.1 years.
Many base one's level of success on the job title and salary level.
If your ultimate goal is to land the job of your dreams and you are on the fence as to whether or not earning a college degree could make it come true, consider the following factors before coming up with a decision:
Industry. Certain industries, because of the knowledge base as well as soft and hard skills warranted, prefer to employ individuals with undergraduate degrees. Some common examples include engineering, technology, business and healthcare. In some sectors, as a matter of fact, having a graduate degree is a requirement.
Skills and experience valued. There are some useful skills and life experiences you can acquire in college. But then there are also those that college can't teach. Having an idea of the types of skills, soft and hard alike, and experience your target company deems important lets you determine which step to take after high school.
Workforce size. Based on a Harvard Business School study, in large organizations, such as those with over 10,000 employees, experience is more important than a degree 44% of the time. And if a job position is hard to fill, it's not unlikely for employers to overlook the absence of a degree if the applicant has sufficient experience.
Long-term career plan. Most of those without a college degree get hired in an entry-level position. It's true that loyalty and performance matter when it comes to getting a job promotion. However, in many instances, climbing the career ladder entails meeting certain qualifications, such as having a college degree.
Just Before You Try to Pursue Success
Different people define success differently. Depending on your perception of it, success can be anything from learning something new, overcoming a fear, helping others, having a high-paying job to being one's own boss.
Graduating from high school and wondering if applying to colleges and universities will take you a step closer to being a successful person?
Yes, earning a college degree can help you reap success. However, it doesn't mean that skipping college will make you a failure — you can have no college education and still be a smashing success!
Above, we talked about some of the reasons why college isn't necessary to be successful.
It's completely up to you to decide if chasing your dreams instead of earning a degree right after high school suits you more. But whether or not you have a college diploma, you need to exhibit the likes of determination, self-reliance, passion, flexibility, optimism and patience in order to attain success the way you define it.

Disclaimer: The views and opinions expressed in this article are those of the authors and do not necessarily represent those of the College Reality Check.