Why College Raptor Is Unique for Colleges Rankings
The logo of College Raptor is a velociraptor, a dinosaur thought by scientists to have been an effective hunter. Well, that's exactly what the site is: a tool that you can use to hunt for colleges and some other valuable college-related stuff.
In general, College Raptor is an accurate college search site. Its college rankings are some of the most unique, too, particularly its hidden gem rankings that allow students to discover unknown schools worthy of consideration. Thus far, more than 25 million people have used College Raptor.
Wondering whether you should put your trust in College Raptor or another more popular college search slash college ranking site such as US News and Niche?
Keep reading.
Below, I will talk about some of the things that make College Raptor one of a kind.
What is College Raptor?
College Raptor, which is based in Iowa City, Iowa, is in the IT services and consulting sector of the industry. Established in 2012, the company's mission is to make college search and application easy for students so that they can find the best academic institutions for them based on interest and affordability.
According to College Raptor itself, it's the only one of its kind that offers tools for comparing financial aid packages and campus match scores and admissions chances.
So, in other words, it helps college-bound teens find the best-fit schools for them.
Toolsets available on the website of College Raptor are as follows:
College match
Just like what the name suggests, this tool allows students who are in the process of building a college list to find the best schools to include.
Such is based on factors such as the GPA, test score, major, location and culture. College Raptor will inform you if an institution is considered safety, near safety, match, reach or huge reach.
To use college match, you will have to provide details such as your high school GPA, standardized test scores and the annual income and assets of your parents — or yours, if you have them.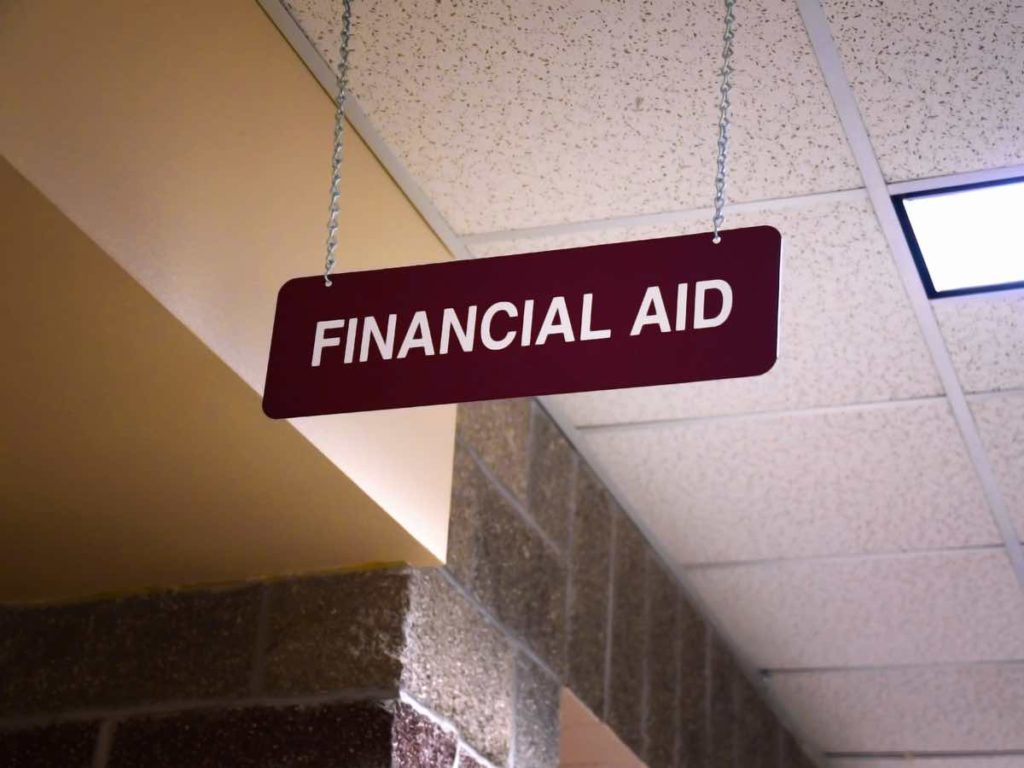 Financial aid offer comparison
Before anything else, let's get one thing straight: the results of the financial aid offer comparison tool College Raptor offers are estimates only. Needless to say, you could be getting a little less or a little more in actuality.
As a matter of fact, the site itself says that it compares college offers and determines which one can give you a good deal based on AI predictions.
Still, with the aid of this tool, finding the best school for you budget-wise is simplified. The inclusion of an early decision (ED) school on your college list, however, can keep you from maximizing the feature.
Career finder
According to an NBC News report, around 80% of high schoolers who are preparing for college have yet to pick a major.
One of them and completely clueless, too?
Then let College Raptor's career finder tool help you out — it allows you to explore various career options as well as discover colleges that are great for a particular career.
Running out of possible career choices that suit your talents and interests should be the least of your worries. That's because College Raptor says that its database contains more than 1,100 careers.
Above are some College Raptor tools you can take advantage of during the college application season.
It's important to note that to be able to use the said toolsets, you will have to register with College Raptor by logging in to your Facebook or Google account.
Because you will have to register and also provide some pieces of information to be able to use the available toolsets, you may be wondering: is College Raptor safe?
College Raptor itself says that the privacy of users is important to it. And that is why it has developed a privacy policy that enables you to realize how the site gathers and uses personal details.
College Raptor adds, too, that gathering info from visitors is necessary for the provision of the highest quality service.
Methodology Used by College Raptor
College Raptor uses different methodologies in ranking the best institutions of higher education in the US and schools that it considers hidden gems. The top American colleges and universities are evaluated using a total of 8 ranking factors. On the other hand, hidden gem schools have to meet 4 criteria.
Besides providing tools that can help college-bound teens find the best-fit academic institutions for them, College Raptor also produces college rankings annually.
What makes the site grab a lot of attention is that it ranks what it refers to as hidden gems.
Simply put, hidden gems are amazing schools that high school students who are gearing up for postsecondary education may not have heard of before.
By putting the spotlight on them, there's no need for degree-seeking teeners to shortlist colleges and universities simply because they are some of the most popular.
The following are the different College Raptor hidden gem rankings:
Hidden Gem Colleges in the US
Most Affordable Hidden Gem Colleges for the Middle Class
Best STEM Hidden Gem Colleges
Best Religiously Affiliated Hidden Gem Colleges
Hidden Gem Colleges in New England
Hidden Gem Colleges in the Plains Region
Hidden Gem Colleges in the Great Lakes Region
Hidden Gem Colleges in the Mid-East US
Hidden Gem Colleges in the Rocky Mountains
Hidden Gems Colleges in the Southeast
Hidden Gem Colleges in the Southwest US
Hidden Gem Colleges in the Far West US
Most Geographically Diverse Hidden Gem Colleges
Not every institution of higher education in the country can make it to the hidden gem listings exclusive to College Raptor.
Similar to what the name of the unique rankings implies, schools have to be unknown to some students for them to get included. Needless to say, popular ones such as the Ivy Leagues and those with Ivy-like statuses are out.
As mentioned earlier, there are 4 things schools need to meet to qualify as hidden gems:
Receive fewer than 5,000 applications per year
Have fewer than 7,000 undergraduate students enrolled
Have an acceptance rate higher than 10%.
Offer 5 or more unique majors
To have an idea of how the methodology used by College Raptors lists lesser-known 4-year institutions in the land, just take a look at the site's Most Affordable Hidden Gem Colleges for the Middle Class:
| RANKING | COLLEGE |
| --- | --- |
| #1 | Virginia Military Institute |
| #2 | Berea College |
| #3 | SUNY Polytechnic Institute |
| #4 | New College of Florida |
| #5 | California State University Maritime Academy |
| #6 | University of North Carolina at Asheville |
| #7 | Lawrence University |
| #8 | University of Washington – Bothell Campus |
| #9 | University of Minnesota – Morris |
| #10 | Bob Jones University |
| #11 | University of New Hampshire at Manchester |
| #12 | Freed-Hardeman University |
| #13 | Gustavus Adolphus College |
| #14 | Sewanee – The University of the South |
| #15 | Beloit College |
| #16 | Grove City College |
| #17 | University of Dallas |
| #18 | St. Mary's College of Maryland |
| #19 | Simmons University |
| #20 | Ouachita Baptist University |
| #21 | Pitzer College |
| #22 | SUNY Maritime College |
| #23 | Wheaton College |
| #24 | Citadel Military College of South Carolina |
| #25 | Truman State University |
So, how many of the above-mentioned schools have you heard about before?
2?
1?
None?
That's perfectly fine — it's the mission of College Raptor's hidden gems to get students acquainted with institutions they are unaware of.
Similar to most other college ranking sites, College Raptor also ranks the best overall colleges and universities in the US. It goes without saying that it's a more traditional listing than the hidden gem ones of the site.
So, if you want to stick to institutions that tend to get the most number of applications per admissions cycle, it's the ranking for you.
College Raptor uses an entirely different methodology than the one for its hidden gems:
First-year retention rate (23%)
Freshmen students who are happy with their choice of college are very much likely to return the following year. Otherwise, chances are that they will simply take their dream of becoming bachelor's degree holders elsewhere.
The higher the retention rate for first-year students, typically, the more satisfied the attendees are with the academic quality and facilities made available by the institution.
College Raptor knows this very well, which is why first-year retention rate is a component of its methodology with the most weight.
4-year graduation rate (16%)
Simply put, the 4-year graduation rate is the percentage of students who earn their 4-year bachelor's degree in 4 years.
According to a report by the National Center for Education Statistics (NCES), only 41% of first-time, first-year undergraduates working on a bachelor's degree graduate within 4 years.
College Raptor considers it very important for any highly-ranked institution of higher education in the US to have plenty of its students earn their bachelor's degree in just 4 years.
6-year graduation rate (16%)
A bachelor's degree is also sometimes referred to as a 4-year degree. That's because students who enroll full-time, or students who take a minimum of 12 credits per semester, can earn it in 4 years.
However, the NCES says that 64% of all first-time, first-year students seeking a bachelor's degree graduate within 6 years.
Even if it's past the 4-year time window, College Raptor still considers it a success if a college or university is able to confer a bachelor's degree to its students in 6 years' time.
Average faculty salary (11%)
Having an excellent undergraduate degree program is useless if the individuals teaching the courses are terrible at what they do.
Because of this, College Raptor considers the overall quality of the instructors of an institution by taking into account their mean annual salary, which is the compensation for their abilities.
Generally speaking, more tenured instructors make more money per year. And this means that an annual salary that's higher than usual is, on average, a reflection of a more tenured faculty.
Student-to-faculty ratio (11%)
There are many ways to measure the academic quality at a college or university. The students having easy access to their professors and other members of the faculty is one way of evaluating this.
It's due to this why student-to-faculty ratio is included in the methodology College Raptor uses in determining the best colleges and universities in the country.
Obtained by dividing the total number of students enrolled by the total number of faculty, the student-to-faculty ratio is generally considered better if it's smaller than higher.
Endowment per student (6%)
A school's good facilities can positively impact not only the academic performance of its students but their behavior, too.
And to determine which institutions should rank higher than the rest in terms of the ability to provide students with the right facilities, College Raptors looks into the financial strength of the college — it determines the amount of endowment per attendee by dividing the total endowment by the total number of enrolled students.
Selectivity index (6%)
Like many college ranking sites, College Raptor generally considers selective schools better than the rest.
It makes perfect sense — if a college accepts only top-performing and promising applicants, the institution can use extra special course materials and teaching strategies vital for success in a student's college career and beyond.
However, it's important to point out that it's not just the acceptance rate that College Raptor takes into account. The college ranker also considers the yield rate or the number of accepted students who end up actually enrolling.
There you have it — College Raptor's methodology in ranking top US colleges.
And to make everything that you have just read make even more sense, just take a look at the college ranker's Top 25 Best Research Colleges in the US 2023:
| | |
| --- | --- |
| RANKING | NAME |
| #1 | Massachusetts Institute of Technology |
| #2 | Princeton University |
| #3 | California Institute of Technology |
| #4 | University of Chicago |
| #5 | Stanford University |
| #6 | Columbia University |
| #7 | Harvard University |
| #8 | University of Pennsylvania |
| #9 | Duke University |
| #10 | Northwestern University |
| #11 | Dartmouth College |
| #12 | Rice University |
| #13 | Brown University |
| #14 | Vanderbilt University |
| #15 | University of Notre Dame |
| #16 | University of Virginia |
| #17 | Cornell University |
| #18 | Johns Hopkins University |
| #19 | Washington University in St. Louis |
| #20 | Yale University |
| #21 | University of Michigan – Ann Arbor |
| #22 | University of California – Berkeley |
| #23 | Carnegie Mellon University |
| #24 | Georgetown University |
| #25 | William & Mary |
Top 25 Research College By College Raptor
Pros and Cons of College Raptor
College Raptor produces a listing of US institutions that some students may not be aware of but should check out. The site also offers various toolsets, including a scholarship search tool.
However, when ranking schools, College Raptor doesn't consider factors that are role players in certain categories.
Earlier, I talked about 3 toolsets College Raptor makes available for college-bound teens to find the best-fit institutions based on things such as academic performance, budget and career choices.
But the fact is that there are a handful of other useful tools the college ranker site offers.
Some of them are those that can prove to be extremely valuable when it comes to financing one's postsecondary education.
For instance, there are tools for finding loans and refinancing student loans. And then there's also the scholarship search tool, which is free to use although you will have to register to College Raptor with your Facebook or Google account.
So, what is the College Raptor scholarship search tool? Basically, as the name pretty much suggests, it helps you find options coming from the federal and state governments, private businesses and organizations.
There are billions of scholarship dollars waiting to be awarded — finding where they are is the first step.
One of the things that make College Raptor a complete standout is that it dishes out hidden gems annually.
Due to this, high schoolers who are in the process of preparing for their undergraduate education may realize that they need not stick to traditionally popular schools even if they do not provide the fit necessary for college success.
Unfortunately, while College Raptor's hidden gem methodology is great for uncovering lesser-known institutions, there are far more factors necessary to be considered to find the best-fit school, including one that deserves the spotlight.
The same can be said for some other listings by the college ranker — its Top 25 Best Research Colleges in the US, for instance, doesn't seem to consider measures related to research and citations of published works.
Read More:

Disclaimer: The views and opinions expressed in this article are those of the authors and do not necessarily represent those of the College Reality Check.