Can You Get Into College Without Extracurriculars?
Colleges and universities require applicants to meet all kinds of minimum requirements, which makes the application process stressful and exhausting. When completing the Common App or Coalition App, there is a place to provide extracurriculars. The problem is that you have not engaged in any extracurricular activity throughout high school.
It's possible to get into college without extracurriculars, especially when applying to non-selective schools with an open admissions policy where the only requirement is a high school diploma or an equivalent. Some high school students think that they have no extracurriculars when they really have.
But first, you have to make sure that you actually have no extracurricular at all.
Many high schoolers think that only those that are sponsored by their respective high schools count as extracurriculars.
Just about anything that you do outside the classroom for a significant amount of time and for a particular purpose can be considered as an extracurricular activity, from knitting to taking care of your little siblings or working in a family restaurant!
Whether you are certain that you have zero extracurriculars or feel that some of your pastimes could be regarded as extracurriculars, read on. Below, we will talk about applying to colleges and universities without any extracurricular list that can impress admissions officers.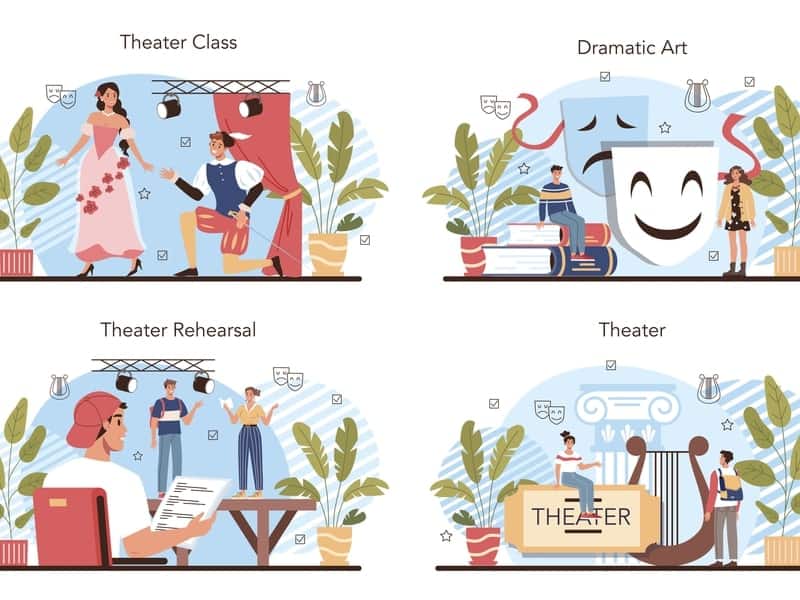 Which Colleges Do Not Require Extracurriculars?
Colleges with open admissions policy do not require applicants to have a list of extracurricular activities. Also called an open enrollment policy, an open admissions policy is a non-competitive and non-selective admissions process. The only requirement is a high school diploma or an equivalent.
Many colleges and universities in the US have a holistic admissions policy. This means that they evaluate applicants using an assortment of factors, not just the GPA and standardized test scores.
On the other hand, there are institutions that have an open admissions policy.
Just like what the name suggests, these schools accept applicants with a high school diploma or a General Educational Development (GED) certificate — nothing more, nothing less.
Most community colleges, for-profit institutions, and online schools have an open admissions policy.
However, as expected, there are exceptions to the rule.
Some colleges and universities with an open admissions policy may require applicants to meet additional requirements to get accepted. For instance, a four-year institution with an open admissions policy may require applicants from two-year institutions to meet a minimum GPA.
The open admissions policy came into being in the 1960s and 1970s. It was created to:
Promote education in the underprivileged and underrepresented.
Deal with discrimination in college admissions.
In the US, the first significant application of the open admissions policy took place in 1970 at the City University of New York (CUNY). It was in the same year when New York City decentralized its public school system. The goal was to provide parents with better control over the education of their children.
Without requiring anything besides a high school diploma or something similar to it, many college-bound teens could benefit from an open admissions policy, including especially those without any extracurricular activities.
However, there are also a few downsides to an open admissions policy you should know about, such as:
Because colleges with open admissions policy tend to receive a lot of applications every academic year, it's not unlikely for some applicants to be waitlisted or rejected if the slots are already full.
Many of the admitted students are not really college-ready. It's for this reason exactly why the graduation rates at some institutions with an open admissions policy are lower than usual.
It's true that tuition costs at non-selective schools with an open admissions policy are lower. However, in many instances, financial aid is often limited and less competitive as a result of little to no endowment.
Related Article: Is Volunteering an Extracurricular Activity?
Can You Get Accepted to Selective Schools Without Extracurriculars?
Most selective colleges and universities have a holistic admissions process. While this is a good thing as the GPA and test scores are not the only ones considered, it can be disadvantageous for applicants whose overall application isn't strong, such as the absence of impressive extracurriculars.
The presence of the name of a prestigious institution can make one's resume irresistible to employers.
Unfortunately, not all of those who wish to attend some of the best schools in the US get to turn their dreams into a reality. It's for the fact that selective schools tend to have the lowest acceptance rates.
Although a lot of top-notch schools have a holistic admissions policy, it's a must for any applicant to have high GPAs and test scores — if the college or university isn't a test-optional school.
This is why having an extraordinary listing of extracurriculars is a definite must for anyone who likes to get an acceptance letter from a prestigious school.
First things first: If you dream of attending an Ivy League school or one with a similar reputation, your GPA should be much higher than the minimum requirement. The higher, the better.
That's because you will be applying with and competing against some of the brightest students in the land and also those from abroad (the acceptance rate at Ivy League schools for international students is around 5%).
Refrain from assuming that just because you are as smart as the other doesn't mean that you will also be accepted.
For instance, for the class of 2019 at Harvard University, there were 26,000 applicants from various parts of the US alone. The problem is that there were only 1,700 slots available for that class.
Naturally, the admissions officers at the Ivy League will opt for applicants with the highest GPAs and test scores.
Suppose that you have a perfect GPA and test score, too.
However, among the applicants, 8,200 had perfect GPAs. What's more, 3,500 had perfect SAT Math scores, and 2,700 had perfect SAT Evidence-Based Reading and Writing scores. Again, Harvard can accept 1,700 applicants only, and this puts the admissions officers in a pickle.
This is when having an outstanding list of extracurricular activities comes in. To know which applicants should be accepted and which applicants should be denied, admissions criteria other than the GPA and test scores are taken into account.
If you are applicant number 1,700 and you have a perfect 5.0 GPA and a perfect 1600 SAT score just like applicant number 1,701 but the latter was the president of the Debate Team and the creator of the Habitat for Humanity Club at his or her high school and you have absolutely no extracurriculars, guess who will be accepted by Harvard University?
Your guess is as good as anybody's.
Related Article: What is Considered an Extracurricular Activity? Easy Guide
What Extracurriculars Do Colleges Like?
Colleges like to see a range of diverse interests among their applicants, so it's essential to choose activities that genuinely interest you and demonstrate your dedication and leadership skills.
Here are 51 extracurricular activities that can make a positive impression on college admissions officers:
Student government
Academic clubs or teams
Debate team
High school athletics
Student newspaper
Drama or theater
Music or choir
Dance
Community service
Volunteer work
Robotics club
Model United Nations
Chess club
Art club
Book club
Math club
Science club
Environmental club
Language clubs
Coding club
Writing or poetry club
Photography club
Film club
LGBTQ+ club
Buddy programs for special needs students
Peer tutoring or mentoring
Entrepreneurship club
Mock trial
JROTC
National Honor Society
Internships
Part-time jobs
Start your own business
Scientific research
Independent projects or inventions
Political campaigning or activism
Religious or spirituality groups
Cultural clubs
Amnesty International
Key Club
Red Cross Club
Makerspace or DIY club
Cooking or baking club
Gardening or farming club
Travel or study abroad programs
Scouting (Boy Scouts, Girl Scouts)
Animal care or rescue
Museum volunteering
Running or organizing charity events
Competitive or niche sports (archery, fencing, ultimate frisbee)
Model UN (MUN)
Do Colleges Verify Your Extracurriculars?
Generally speaking, colleges do not verify extracurricular activities students put on their applications. However, if having remarkable extracurriculars is the primary reason for a student's admissions, it's not unlikely for the school's admissions officers to take the necessary steps to verify extracurriculars.
Here are some of the methods that colleges use to check extracurriculars:
– Recommendation Letters: Colleges can verify extracurriculars by reading the letters of recommendation that you submit from your teachers, counselors, coaches, mentors, or supervisors. These letters can provide more details and insights into your extracurricular involvement and achievements. They can also confirm or contradict what you reported on your application. Therefore, you should choose recommenders who know you well and can speak positively and truthfully about your activities.
– Online searches: Colleges might also use online searches to verify extracurriculars that sound extraordinary or rare. They might use Google, social media, or other websites to look for evidence of your participation or recognition in certain activities. For example, if you claim to have won a national award or published a book, colleges might search for your name online to see if they can find any proof.
– Verification requests: In some cases, colleges might directly contact you or the organizations that you were involved with to verify extracurriculars. This might happen if they have doubts about the authenticity or accuracy of your application, or if they want to learn more about your activities. For example, some colleges might ask you to submit a portfolio of your work or a certificate of completion for a program that you attended.
The bottom line is that colleges do care about your extracurriculars and they will verify them when necessary. For example, after the Varsity Blues scandal, many colleges look closer to athletic activities.
Therefore, you should be honest and consistent when reporting your activities on your application.
You should also keep track of any documents or records that can support your claims. By doing so, you can avoid any potential problems with your application and showcase your strengths and passions to colleges.
What Could Happen if You Lied on Your College Application?
A student's offer could be rescinded by the college if he or she lied on the application. A college might also rescind the degree of a graduate who lied on the application if the falsification is severe enough to merit such. He or she might be charged with an honor code violation, too.
Again, read more about Operation Varsity Blues.
Conclusion: Do You Need Extracurriculars for College
Practically anything that you do outside the classroom that doesn't cause you to earn school credits can be considered an extracurricular activity.
This is especially true for those that require time, commitment, and passion. Contrary to popular belief, an extracurricular doesn't have to be sponsored by your high school to count as one.
So, before you declare on your application and in your admissions essay that you have zero extracurricular activities, make sure that you indeed haven't engaged in any extracurriculars.
The reason colleges are asking about extracurricular activities is that they want to know who you are outside of academia. In other words, how do you spend your time when not studying.
Worry not if none of the things you have done in the past four years of high school can count as extracurriculars. That's because you can still get into college.
However, just make sure that you apply to the right school. It's a good idea to send your application to a two-year or four-year institution with an open-admissions policy.
Related Article: Is Reading an Extracurricular Activity? Why and Why Not?

Disclaimer: The views and opinions expressed in this article are those of the authors and do not necessarily represent those of the College Reality Check.