How Colleges Game US News Ranking System: 5 Examples
If various college ranking sites were ranked, US News would easily be #1 — the general consensus, after all, is that the Washington, DC-based college ranker is the largest and most trusted of its kind.
Although relied upon by many college-bound teens, however, it doesn't mean that it's infallible.
In general, colleges attempt to game the system of US News (or any other college ranker) by carefully selecting the data they submit or straightforwardly lying about the information they provide. Some try to manipulate data such as by asking students to retake the SAT or ACT or delay admission of low-scoring applicants.
But the good news is that US News doesn't stop working after publishing rankings.
According to the well-known college ranking site itself, it continues to monitor the data it's provided with, fine-tune the metrics it uses and plug loopholes in order to combat misinformation.
Don't stop reading now if you are disappointed by the fact that US News and other college ranking sites you count on are not entirely foolproof. In this article, we will attempt to answer some of the most pressing questions students who are currently in the process of building a college list probably have in their minds.
How Does US News Rank Colleges?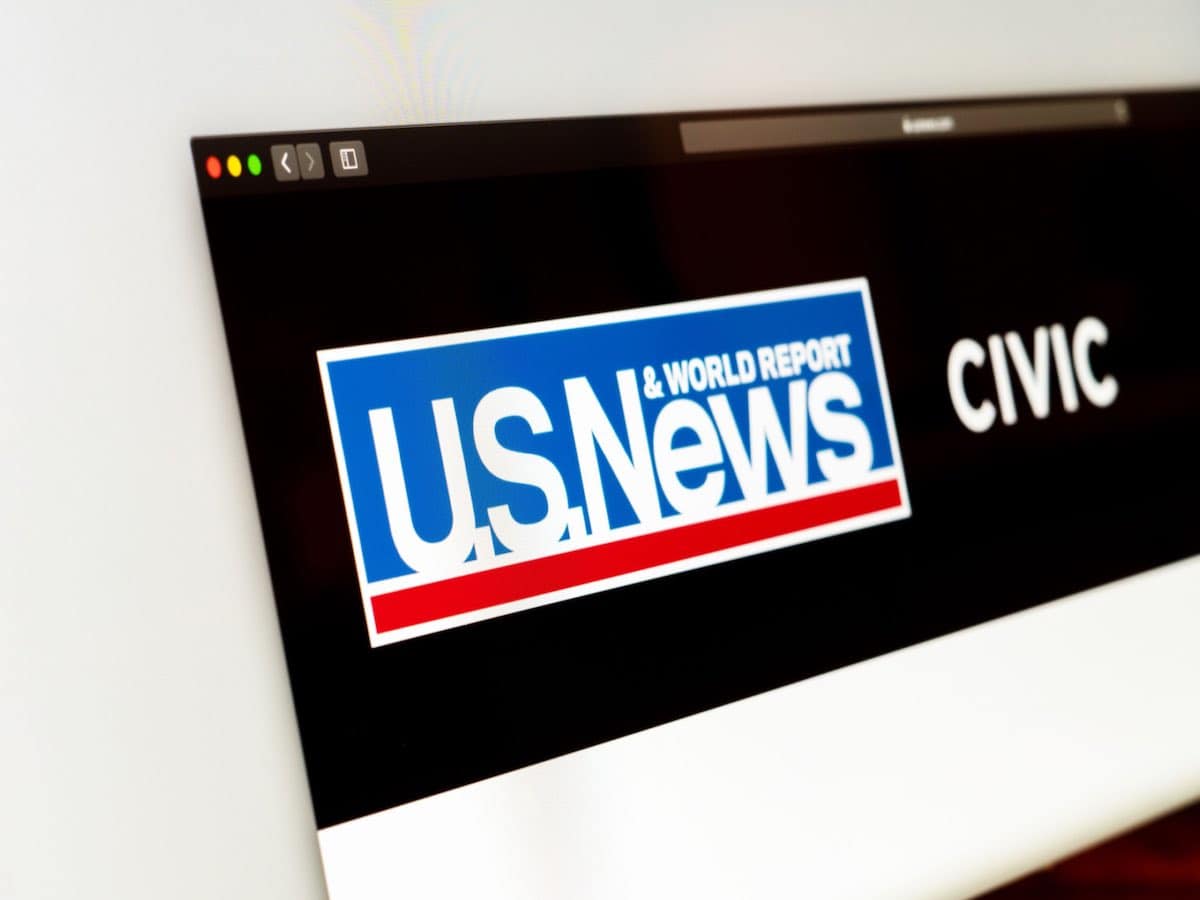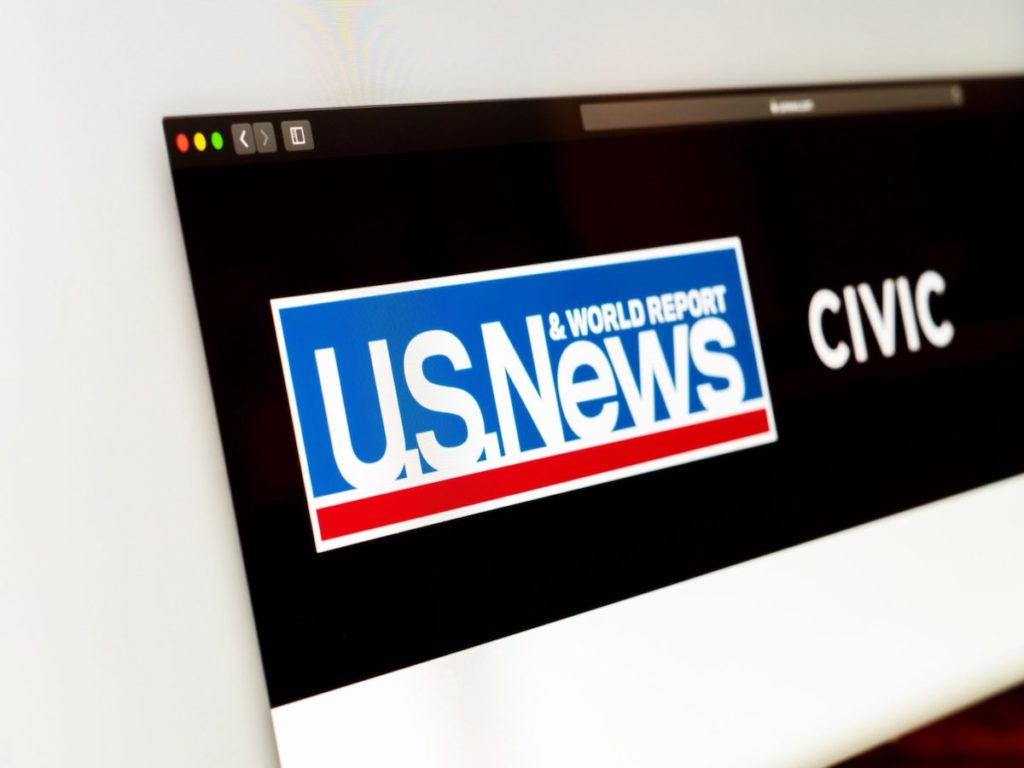 Based on data provided by the popular college ranking site itself, US News ranks national and regional colleges and universities using the same factors and their corresponding weights. Some of those with the most weight are graduation and retention rates, academic reputation, faculty and financial matters.
The National Center for Education Statistics (NCES) says that as of the academic year 2020 to 2021, there were around 3,567 degree-granting colleges and universities in the US.
Of those, 2,278 (63%) were 4-year institutions offering programs at bachelors or higher degree levels.
During the calculation of its 2022 rankings, US News assessed only 1,466 US institutions with bachelor's degree programs at least. So, in other words, the college ranking site checks out less than half of all degree-granting institutions that college-bound high schoolers — in the country and outside of it alike — can choose from.
It's not uncommon for students who are in the process of building a college list to take a look at many different factors before they make the very important decision of whether or not a school should be shortlisted. Well, US News considers lots of factors, too, when ranking colleges and universities.
Here are those factors together with their corresponding weights:
| | |
| --- | --- |
| RANKING FACTOR | WEIGHT |
| Graduation and retention rates | 22% |
| Academic reputation | 20% |
| Faculty resources | 20% |
| Financial resources | 10% |
| Graduation rate performance | 8% |
| Student selectivity | 7% |
| Graduate indebtedness | 5% |
| Social mobility | 5% |
| Alumni giving rate | 3% |
| TOTAL | 100% |
Because the ranking factors, as well as the corresponding weights US News prefers, may be different from yours and other students, too, it's plain to see why college rankings can be a subjective matter.
Can US News Unrank Ranked Schools?
If ranked colleges and universities fail to substantiate provided data, US News can unrank them.
Just like what's mentioned earlier, US News continues to verify collated data as well as adjust the metrics it uses and close loopholes it encounters in order to keep its credibility and its rankings' integrity intact.
And that is exactly why it can pull out an entry from its ranking if necessary.
Case in point: Columbia University.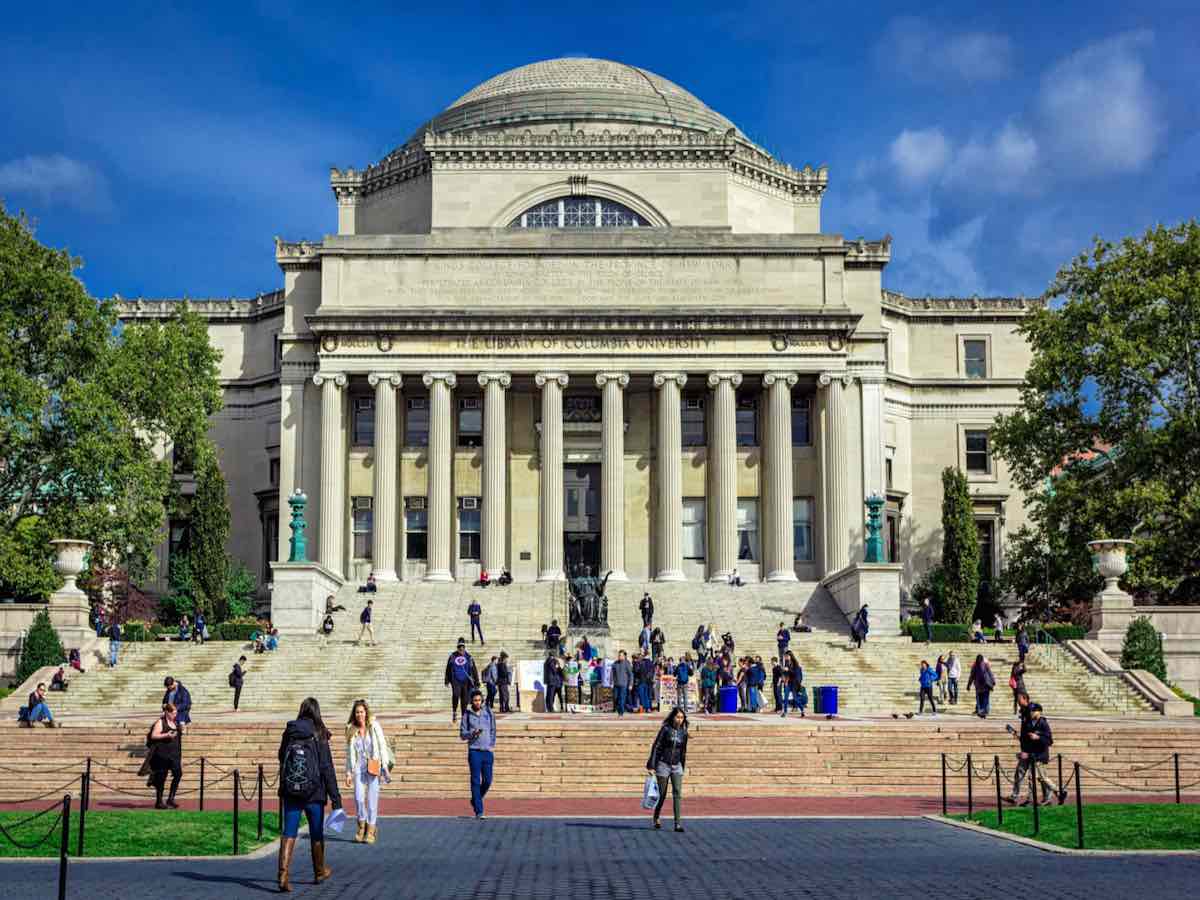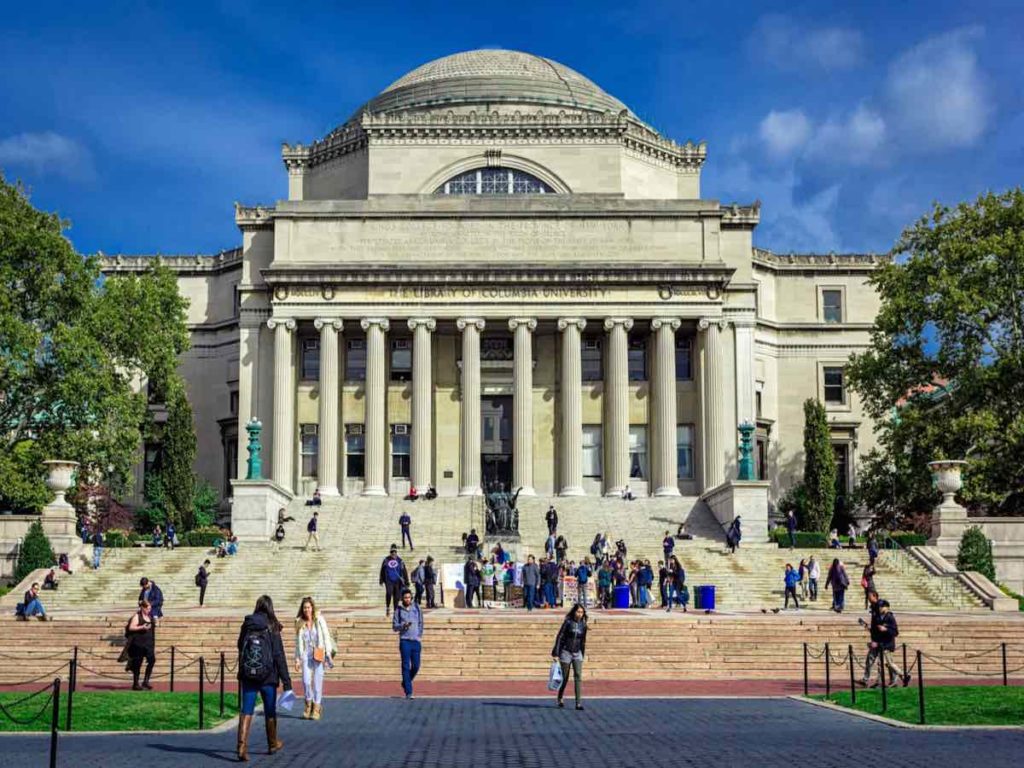 In various 2022 US News rankings, the Ivy League was unranked due to the institution's failure to substantiate certain data. Some of them are the number of full-time and part-time faculty members, student-to-faculty ratio and class size, all of which are factors considered in certain 2022 rankings.
As a result of this, Columbia's name is no longer included in National Universities, Best Value Schools and Top Performers on Social Mobility rankings by the college ranking site for 2022.
But the elite school is still ranked in the following 2022 US News rankings:
Writing in the Disciplines (#10)
Best Undergraduate Engineering Programs (#21)
Best Undergraduate Teaching (#33)
First-Year Experiences (#54)
Most Innovative Schools (#57)
Similarly, Columbia's various 2022 rankings in its graduate-level schools and programs remain intact since data provided by the prestigious New York City, New York-based school were processed separately.
Schools Caught When Gaming US News Rankings
Other than Columbia University, there are a handful of other institutions of higher education in the US that were caught gaming the system used by US News. The said schools include Rutgers University, Baylor University, Claremont McKenna College, and the University of Southern California (USC).
Think again if you believe attempts to game the US News ranking system are far and few between — there are a handful of colleges and universities that were once involved in college ranking scandals.
If a prominent school like Columbia got implicated, what more less popular and prestigious ones?
There are different things that schools wanting to obtain attention and eminence can do in order to climb up US News' various rankings. For one, they can candidly lie about stuff such as the standardized test scores of admitted students, retention rates, average starting salaries of alumni members and others.
Some may attempt to manipulate statistical data sans outright fraudulence, such as accepting students with low SAT or ACT scores after providing the grand total number of their first-time, first-year admits.
And then there are also those who attempt to outsmart the system and actually succeed, too.
One example is Northeastern University (NU), which was once a commuter school but is now #49 in National Universities 2022 by US News. To rank high, the private research university did certain strategies such as shrinking its class sizes, accepting the Common App in order to have more applicants and influencing US News peer reviewers.
Here are some schools previously involved in gaming the system of US News:
Rutgers University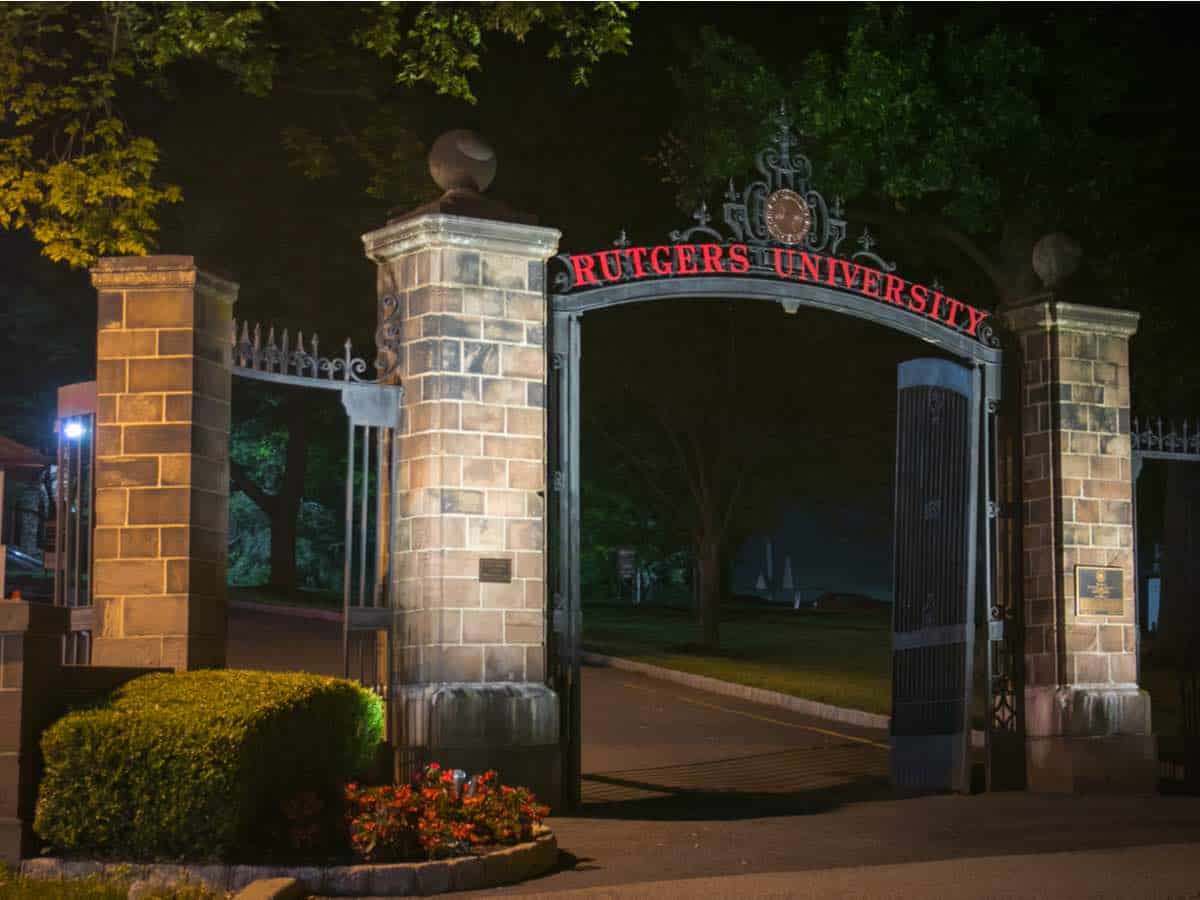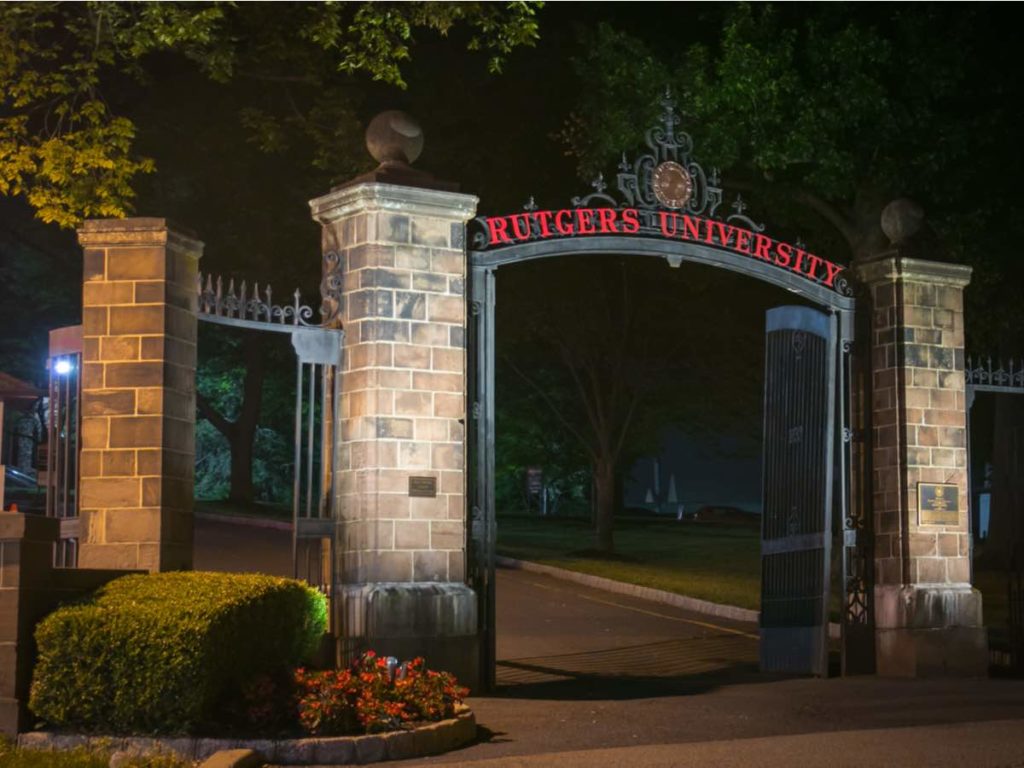 In order to artificially boost its MBA program ranking by US News, the public research university with three regional campuses hired its MBA graduates and then placed them in totally made-up positions in the institution itself.
Baylor University
Back in 2008, the Waco, Texas-based institution gave financial rewards to admitted students in order for them to retake the SAT in hopes of them getting higher scores, which can make Baylor appear more selective in the eyes of US News.
Claremont McKenna College
In 2012, a senior officer at Claremont McKenna College, which is a private liberal arts school, resigned as well as admitted that he has been inflating the average SAT scores the institution provides US News with since 2005.
University of Southern California
USC voluntarily pulled the Rossier School of Education out of US News rankings in March 2022 after the private research university in Los Angeles, California detected inaccuracies in data reported in the last five years.
So, refrain from assuming that your top-choice college or university will have the current US News ranking it has until the next academic year. If necessary, the popular college ranker will unrank one that is believed or proven to have attempted to game the system it uses, such as the colleges and universities we have mentioned above.
Related Questions
Do all students applying to colleges consider college rankings?
According to an Art & Science Group, LLC survey, only 66% of participating high schoolers in their senior year consider college rankings in the college selection process. The same survey adds that students with high standardized test scores are more likely to consider college rankings.
Do employers look at college rankings when hiring people?
While many employers do not look at college rankings, there are those who consider hiring people from colleges that have consistently provided them with good candidates in the past. One chairman of the board declared on Quora that college rankings are never factored into the hiring process.

Disclaimer: The views and opinions expressed in this article are those of the authors and do not necessarily represent those of the College Reality Check.