15 Community College Facts That Will Blow Your Mind
Tuition costs at community colleges are substantially cheaper than tuition costs at four-year institutions, whether public or private. And these two-year schools are found practically everywhere and thus easily accessible, which is why 99% of community college students are commuters.
Well, most people — if not all — are already aware of the said facts.
Below, you will come across 15 jaw-dropping community college facts, most or all of which you may have not yet heard or read about. So, especially if you are considering getting your hands on an associate degree first before you work on a bachelor's degree in order to save a lot of hard-earned cash, don't stop reading now!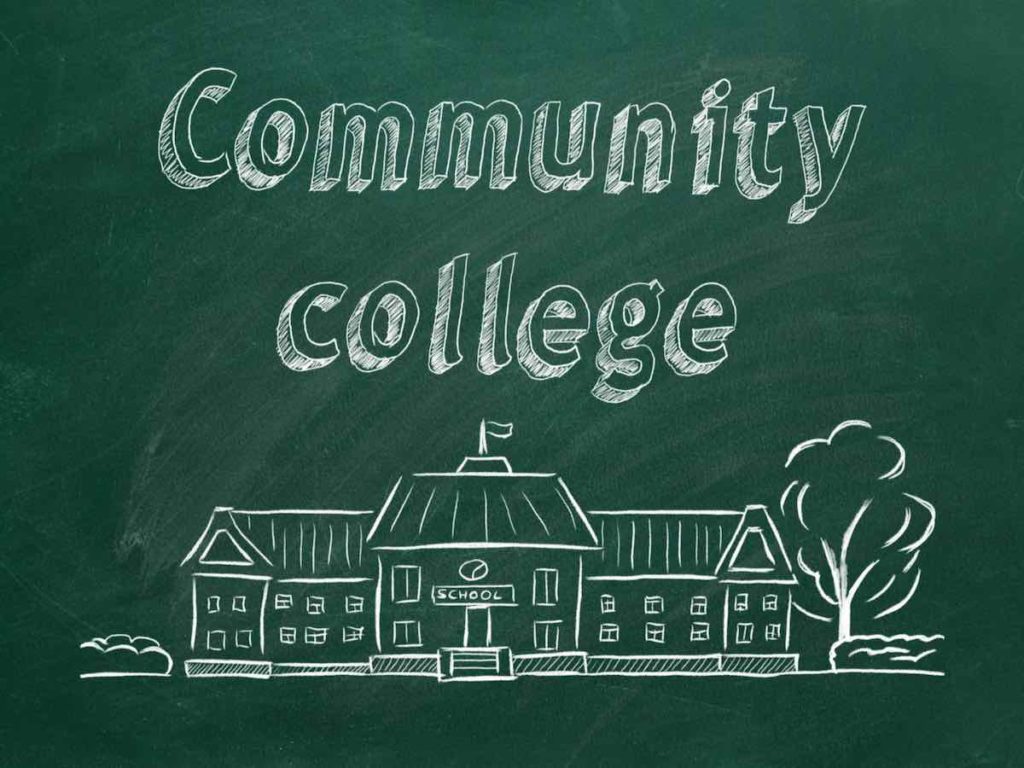 You can get a four-year degree from 2-year school
Refrain from assuming that just because community colleges are also referred to as two-year colleges means you can earn nothing but two-year degrees from any of them.
Did you know that there are 24 states that allow their community colleges to offer bachelor's degrees?
Needless to say, you can now get your hands on a four-year degree without necessarily attending a four-year institution. But just like what the name pretty much explains, if you enroll in a four-year degree program offered at a two-year institution, you have to work for it for four years — it's like attending a four-year institution, but cheaper.
But before you head to the nearest community college to enroll in a bachelor's degree program, take note that not all community colleges in states where they are allowed to offer four-year degrees confer them.
To date, only a handful of community colleges have four-year degree programs.
Based on an American Association of Community Colleges (AACC) report, a total of 2,700 bachelor's degrees were awarded by two-year colleges during the academic year 2018 to 2019.
Steve Jobs attended a community college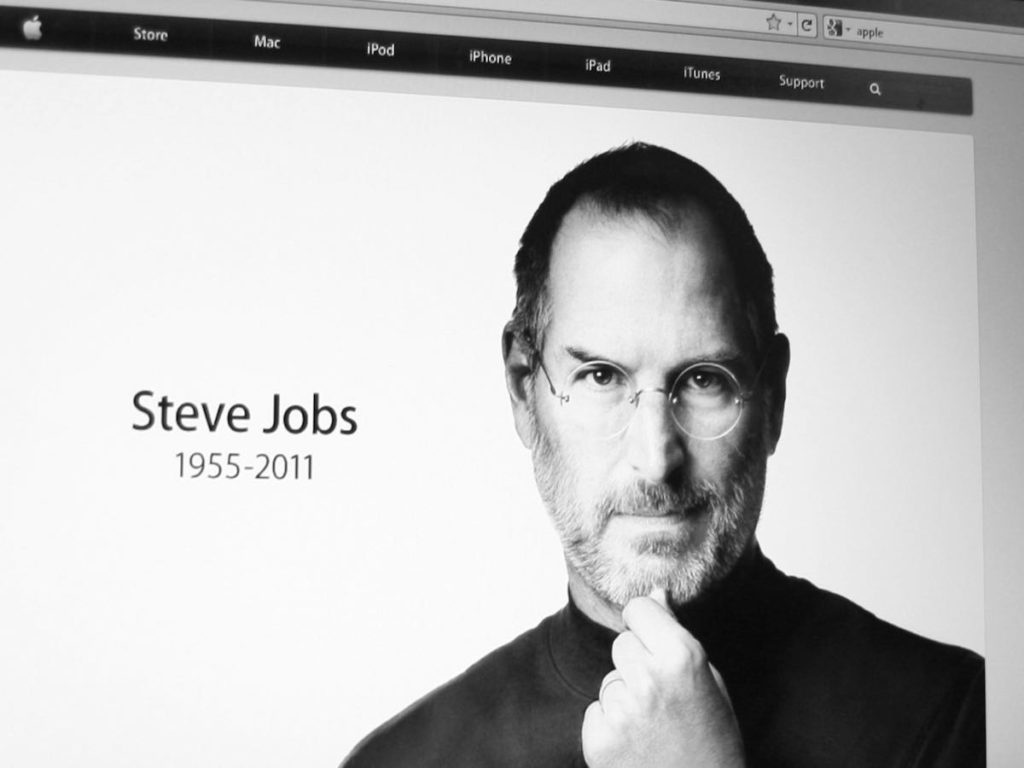 When giant tech founders and CEOs are mentioned, many immediately picture individuals who graduated from prestigious four-year colleges and universities. Some of them, if truth be told, actually attended community colleges.
One very good example is Steve Jobs — yes, the co-founder and former CEO of Apple.
After high school, Jobs went to Reed College, which is a small, four-year private liberal arts college in Portland, Oregon and ranked #62 in National Liberal Arts Colleges by US News. However, after six months, he dropped out. Jobs later attended De Anza College for more than two semesters.
A public community college in Cupertino, California, De Anza College has an open admissions policy. As of this writing, it has a total of 19,482 students — 9,210 are full-time, while 10,272 are part-time.
Some of the most popular programs at the said community college are business, management and social sciences.
This is what Tom Hanks said about Chabot College
Having been in more than 100 movies and winning a total of 50 awards, there's no denying that Tom Hanks is one of the most popular and accomplished actors on the face of the planet.
Did you know that he attended a community college in order to study theater?
Chabot College — this is the two-year institution Hanks once attended. Located in Hayward, California and founded in 1961, it has an open admissions policy and is accredited by the Western Association of Schools and Colleges (WASC). Chabot College offers over 70 certificate programs as well as more than 90 associate degree programs.
Some of the most popular two-year degree programs at the said community college include business, computer science, dental hygiene, engineering, liberal arts and nursing.
According to a statement by Hanks himself, Chabot College made him what he is today.
Attending a community college is free in 30 states
It's no secret that tuition and fees at community colleges are so much cheaper than tuition and fees at four-year colleges and universities — private and public alike.
Students from low-income backgrounds will be more than happy to learn that, as of this writing, there are almost 30 states where community colleges are cost-free! As a matter of fact, in many of those states, a free community college tuition program is enforced statewide, although with minimal eligibility limits.
But keep in mind that it doesn't mean that earning an associate degree at any of them will cost zero dollars.
Tuition and fees are the only ones that are covered by free community college programs. So, in other words, you will still have to shell out money for other college-related costs, from transportation to books and school supplies.
Fewer community college students file the FAFSA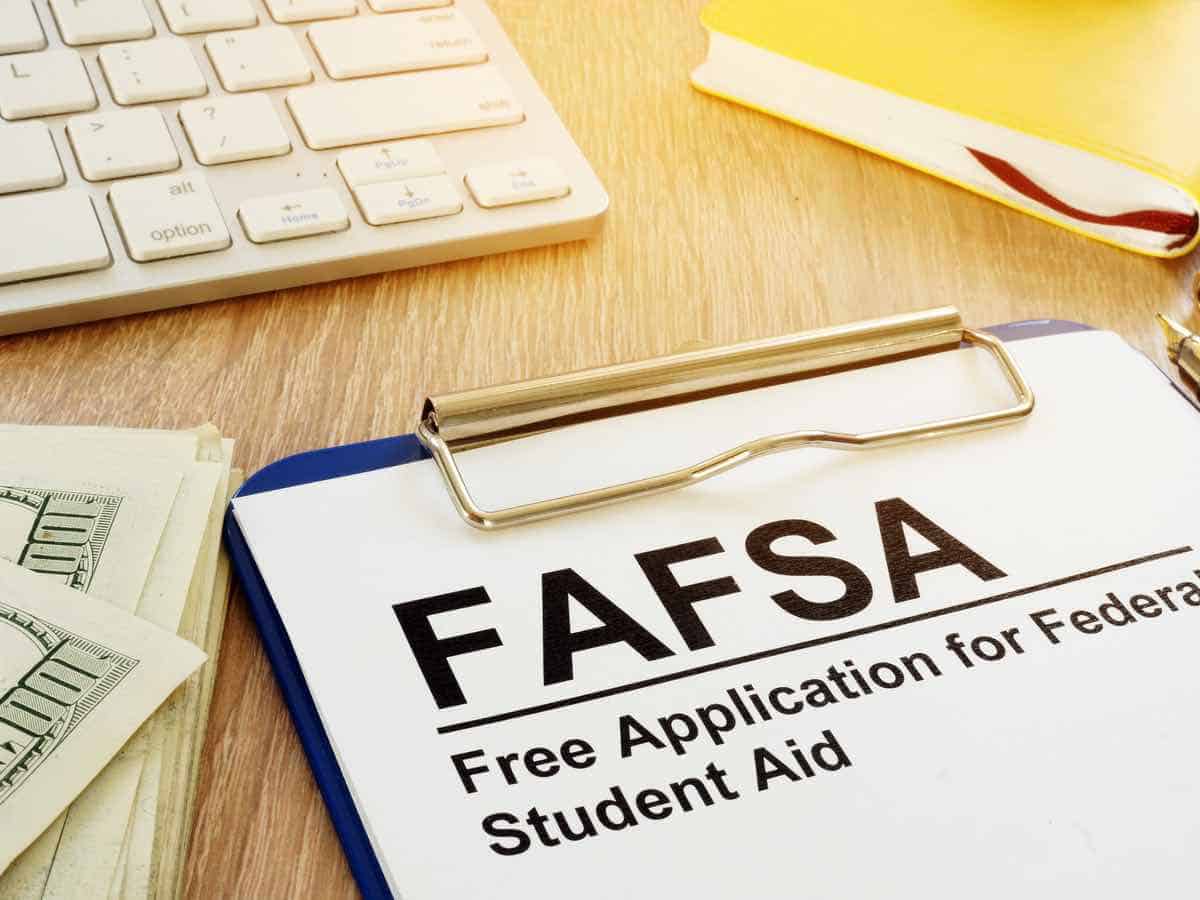 There is one very important step students, in particular those from low-income backgrounds and need financial aid to pay for college, have to take as soon as possible after October 1: file the FAFSA.
Doing so is essential for the determination of the type of aid they are eligible for.
Around 75% of all students at private and public 4-year institutions fill out and submit the FAFSA every academic year, says an article published on the website of Saving for College. Sadly, the percentage of students going to community colleges filing the FAFSA every year is slightly lower: 62%.
So, in other words, although it's true that students who attend community college are more likely to be eligible for need-based financial aid, they are less likely to file the FAFSA than peers at other types of academic institutions.
Such is one of the reasons why, in 2021, more than $3 billion in financial aid went unclaimed.
2 in 10 community college applicants get rejected
It's true that the acceptance rates at community colleges are so much higher than the acceptance rates at prestigious four-year institutions, including especially the Ivy League ones. As a matter of fact, many community colleges have an open admissions policy, which means that 100% of those who meet the requirements are accepted.
Unfortunately, some community college hopefuls may still get rejection letters.
As of this writing, the national average acceptance rate at community colleges is 79%. To put it another way, about two out of every 10 applicants to two-year institutions offering associate degree programs are turned away.
Some of the community colleges with the lowest acceptance rates are located in Massachusetts and Ohio — the average community college acceptance rate in these states is around 68%. There are also many selective community colleges located in South Carolina, where the average acceptance rate is 69%.
Community college students rarely live on campus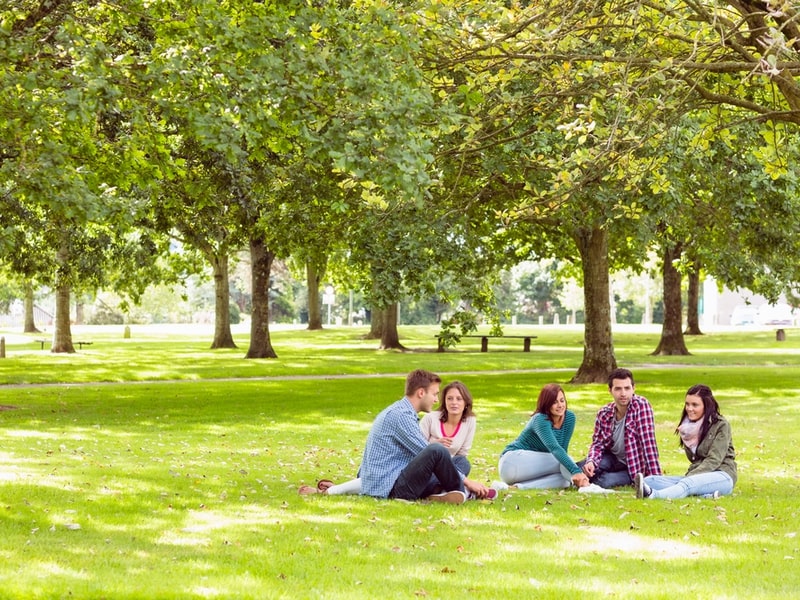 Because almost all community college students reside in, well, the community, it isn't surprising why not too many of them can benefit from the presence of on-campus living. Because they tend to live in close proximity to their respective schools, they can get to their classes without being late as well as cut out travel time and costs.
As a result of this, AACC says that only 1% of community college students live on campus.
Meanwhile, as many as almost 60% of students attending private four-year colleges and universities live on-campus, while as many as 36% of students at public four-year schools do.
US News says that in the following institutions, 100% of students are living on-campus or in housing arrangements owned or operated by colleges or are affiliated with them:
| | |
| --- | --- |
| INSTITUTION | LOCATION |
| The Citadel – The Military College of South Carolina | Charleston, South Carolina |
| Dickinson College | Carlisle, Pennsylvania |
| Hamilton College | Clinton, New York |
| Ohio Wesleyan University | Delaware, Ohio |
| Soka University of America | Aliso Viejo, California |
| Thomas Aquinas College | Santa Paula, California |
| United States Air Force Academy | Colorado Springs, Colorado |
| United States Military Academy | West Point, New York |
| Virginia Military Institute | Lexington, Virginia |
60000 international students attend 2-year colleges
It's true that, as mentioned earlier, community colleges are there to serve the community, which is why most, if not all, of their students are locally residing, though out-of-state students are welcome to attend them, too.
According to a report by Open Doors, which is an information resource on international students and scholars studying or teaching at higher education institutions in the country as well as US students studying abroad, there were a total of 60,170 international students attending community colleges in the land during the academic year 2020 to 2021.
The number was higher during the previous academic year: 79,187.
Many other perks can be enjoyed by international students for attending community colleges besides the obvious ones such as cheaper tuition costs and shorter degree programs.
For one, class sizes at community colleges are generally smaller, thus making it easier for international students to adjust to the new environment and also the education system. Most community colleges do not require the submission of standardized test scores, too, which is great news for students from countries where the SAT or ACT is not administered.
Community college students can transfer to Ivy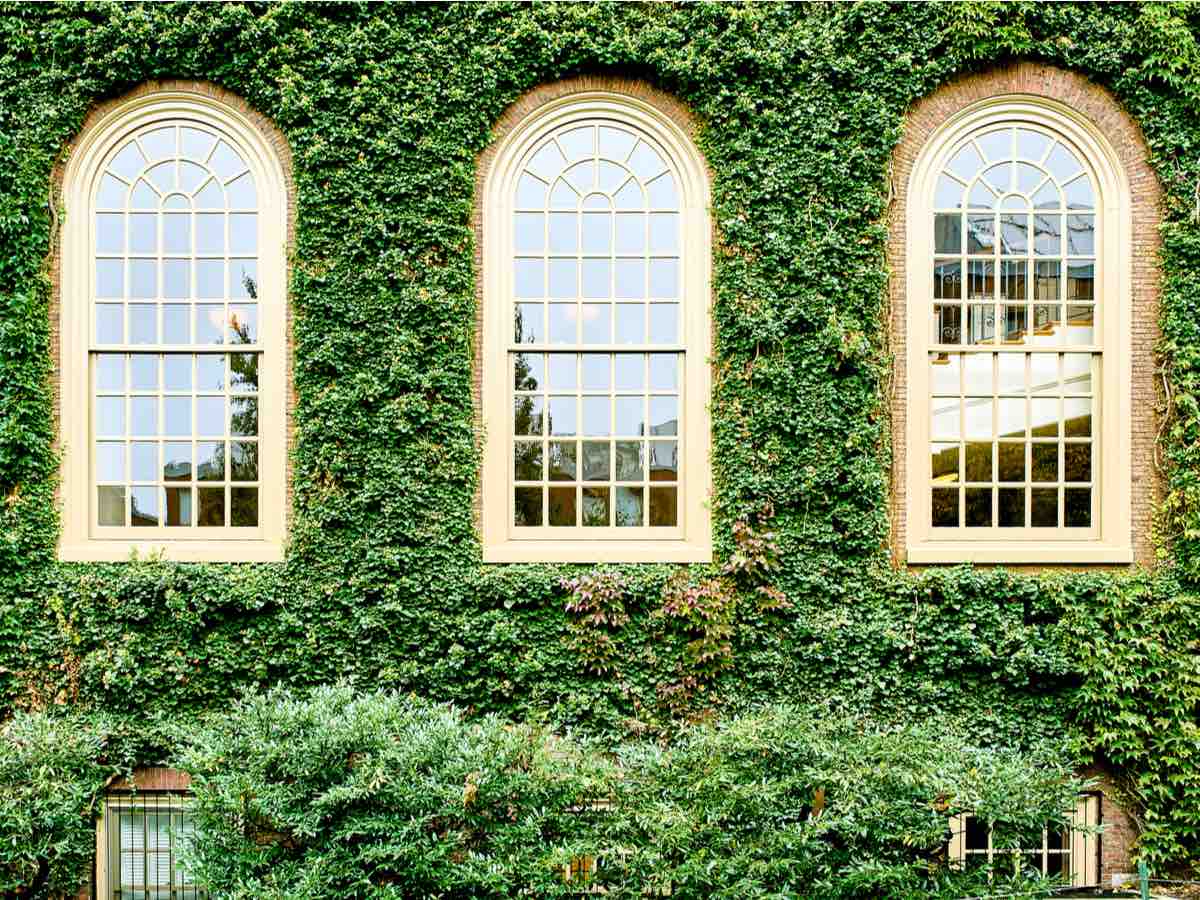 The Ivy League schools are some of the most selective institutions of higher education in the US and also on the planet. But believe it or not, it's very much possible for community college students to be able to transfer to them.
Case in point: Princeton University's transfer program.
For a long time, the Princeton, New Jersey-based elite school has not accepted any transferees. But then it renewed its transfer program in 2018, which was especially aimed at encouraging students from low-income backgrounds to apply. So, to make the long story short, Princeton accepted a total of 13 students from community colleges such as:
Fresno City College
Miami Dade College
Tompkins Cortland Community College
In the said reopening of its transfer program, Princeton received more than 1,429 applications. This means that only less than 1% of all aspirants obtained acceptance letters.
While community college students can try transferring to Ivy League schools or other prestigious institutions at just about any given time, it's a much better idea for them to do so after earning an associate degree. That's because those who transfer with an associate are almost 50% more likely to complete a bachelor's on time.
Most everyone is older at a 2-year college than at a 4-year institution
Speaking of AACC, which is the country's primary advocacy organization for community colleges and represents more than 1,000 two-year learning institutions granting associate degrees (and some bachelor's degrees, too), the average age of students attending community colleges is 28.
On the other hand, students attending four-year colleges and universities are typically 18 to 24 years old.
Based on a study, there are many reasons why older adults choose to attend community colleges. Some of them are low tuition costs, convenient location and flexible class schedules.
But just because you are younger than most others at a community college doesn't mean you should refrain from going to it in order to avoid feeling out of place. As a matter of fact, even if you are below 18 years of age, you are still welcome to attend many community colleges provided that you meet the minimum admission requirements.
Only less than a third of community colleges have on-campus housing
The vast majority of four-year institutions in the US have on-campus living arrangements for their students, ranging from dorms, residential halls, university housing to sorority and fraternity houses.
Community colleges have on-campus accommodations, too, but only around 28% of them.
It's perfectly understandable why most two-year institutions do not offer on-campus housing — community colleges are meant to serve the community, which is why almost all of their students live nearby. At many of these schools, the provision of residence halls is most likely going to be a pointless and wasteful pursuit.
Still, it's important to note that on-campus housing at community colleges can be beneficial for non-resident students who packed their bags in exchange for a much better associate degree program or career opportunities.
More community college students have desktops than non-community college students
According to a survey by EDUCAUSE, which is a non-profit association based in Colorado whose objective is to advance higher education through the use of information technology, 60% of those who are attending four-year institutions using desktop computers say that they own theirs.
On the other hand, 73% of community college students say they own their desktop PCs.
The said study reveals that most of them are enrolled in associate degree programs in the STEM field, including especially computer and information sciences.
EDUCAUSE researchers say that the higher percentage of ownership of desktops of community college students can be attributed to the fact that the vast majority of them live off-campus. It's most likely for the very same reason why, when it comes to owning laptops, 91% of four-year institution attendees own them.
More community college students are taking classes online exclusively than the rest
Nowadays, more and more traditional colleges and universities are offering online degree programs or courses. As a matter of fact, some of them now have online campuses.
Four-year institutions are not the only ones with online offerings but community colleges, too.
Believe it or not, the National Center for Education Statistics (NCES) says that more students at public community colleges are enrolled exclusively online than those at public four-year schools. As per NCES data, 48% of public two-year institution students are totally enrolled online — that's only 44% for public four-year counterparts.
In addition, there are also more students at private non-profit community colleges attending online exclusively than at private non-profit four-year institutions — 36% vs. 34%.
Meanwhile, up to 73% of students at private for-profit four-year colleges and universities are attending fully online, while only 15% of those at private for-profit community colleges actually do.
Over 80% of community college students plan to transfer to four-year institutions
Because attending a community college is cheaper than going to a four-year counterpart, many college-bound students who are on a tight budget plan on working on an associate degree at a two-year institution before transferring to a four-year school in order to get their hands on a bachelor's degree for less.
Such a money-saving strategy is so common that, according to an article by the National Student Clearinghouse Research Center, over 80% of community college attendees plan on transferring to a four-year school.
Unfortunately, only 29% actually push through with their plan within six years.
Of those who are able to attain success doing so, around 72% transferred to public four-year colleges and universities. Around 20% of them, meanwhile, transferred to private non-profit four-year institutions.
Almost all community college students have full-time jobs
Based on an article on the website of the American Association of University Professors (AAUP), around 41% of full-time students at four-year colleges and universities have jobs.
If you think that's high, wait until you see the figures when it comes to working community college students.
According to a Think Impact report, approximately 80% of all students attending two-year institutions are working, and as many as 39% of them have full-time jobs. Another source in cyberspace adds that among community colleges who are employed, at least 15% are juggling two jobs. On the other hand, 85% of them have one job.
The same source says that the number of hours community college students spend working per week depends on age — as a general rule of thumb, the older the associate degree program student, the longer the overall work hours.
At least one in five working community college students are employed in the same fields as their discipline of study.
Read Also: 14 Fun Facts About College Admissions

Disclaimer: The views and opinions expressed in this article are those of the authors and do not necessarily represent those of the College Reality Check.