Can Community College Students Get Scholarships?
Community colleges in the United States are considerably cheaper than 4-year institutions, including even public ones.
Not too many students bound for community colleges, unfortunately, know that they can further lower the cost of an associate degree through scholarships just like low-income students attending 4-year private and public institutions.

According to the Education Data Initiative, the average cost of tuition at a public community college amounts to $3,501 a year, while the average amount of scholarship for community college students is $6,010 a year per attendee.
The first step to take is to complete the FAFSA by the Federal Student Aid of the US Department of Education.

Want to learn how to make the cost of attendance at a community college lower?
Then read on!

Everything you need to know about making a 2-year degree even more accessible will be discussed in this post, thus keeping the steep cost of college education from being an obstacle for you to earn a degree.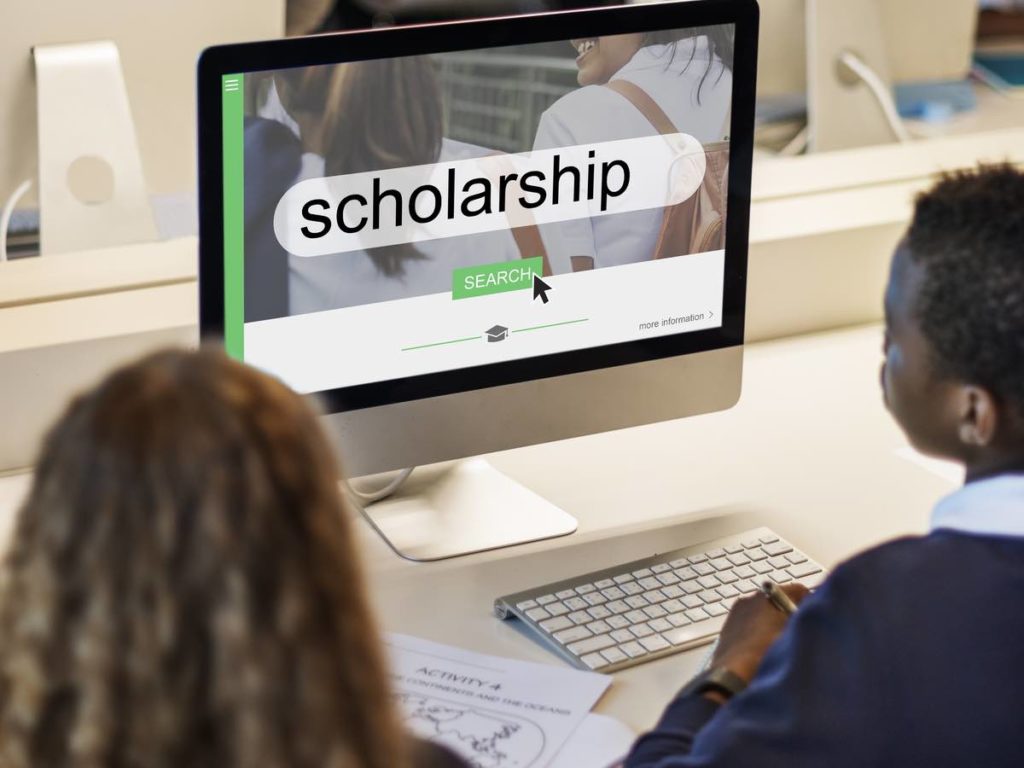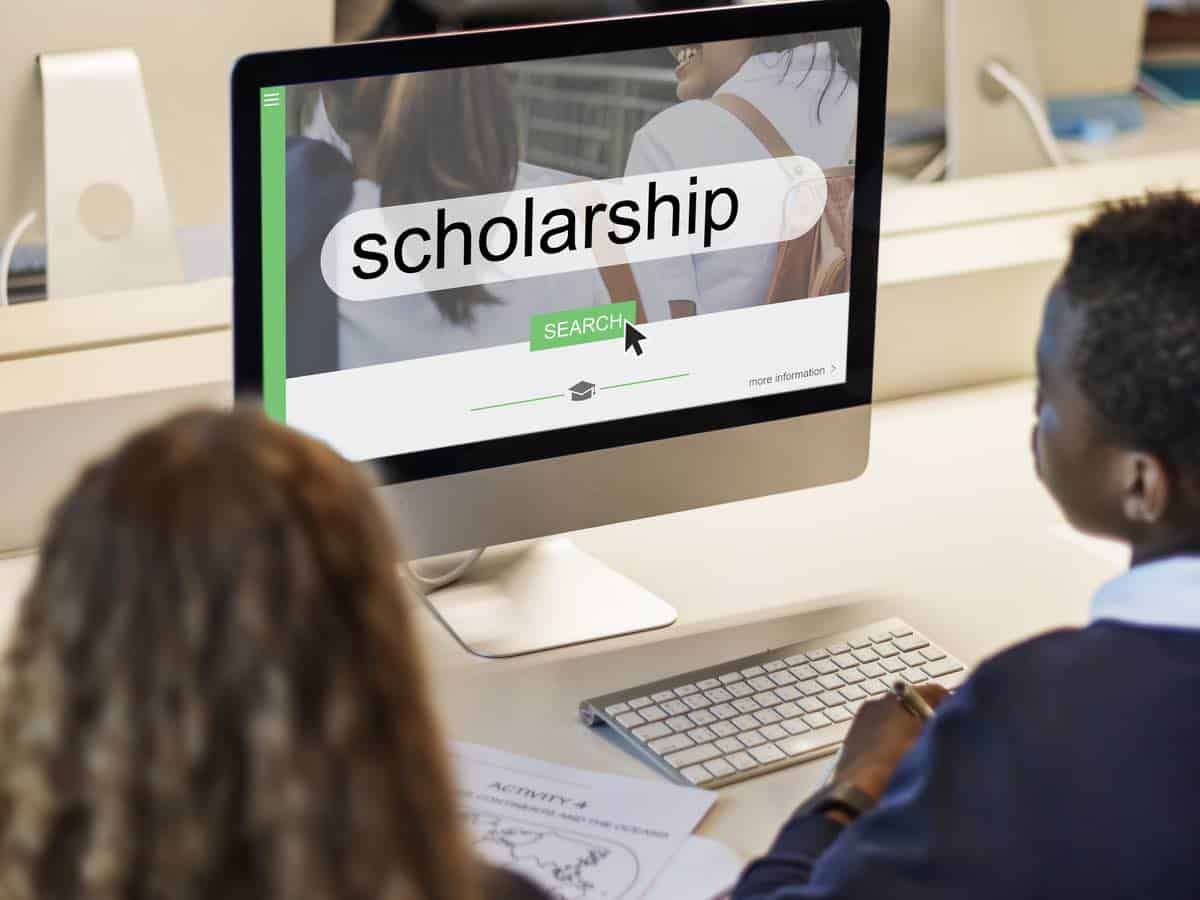 How to Apply for Scholarships as a Community College Student
Whether students from low-income backgrounds are attending community colleges or four-year institutions, the initial step to applying for scholarships they are eligible for remains the same: filling out the FAFSA.
Incoming freshman students can submit the completed FAFSA even before they decide which school to attend.
According to Education Data, the average annual cost of college is $25,487 at an in-state public school and $53,217 at a private non-profit school. Meanwhile, at a community college, the average annual cost is $15,748.
That's 38% cheaper than an in-state public school and 70% cheaper than a private non-profit school!
Despite being so much cheaper than other options, students attending community colleges may still apply for financial aid and get support in the form of federal or state grants, student loans and work-study programs.
And it all begins by completing and submitting the FAFSA as soon as possible after it becomes available on October 1.
But it's important to note that only 44% of all community college students receive any type of financial aid. Among those who do, however, more receive grants that borrow money.
Other than financial assistance from the federal or state government, students attending community colleges may also be eligible for institutional or private scholarships — these scholarships can be awarded based on financial need, academic excellence, field of study, volunteer service and others.
Do Community Colleges Offer Athletic Scholarships?
Nearly 50% of all community colleges in the US have intercollegiate sports programs, and more than 50,000 community college students participate in them. Those that are a part of the National Junior College Athletic Association (NJCAA) have athletic scholarships, some of which even offer full-ride scholarships.
Are you a student-athlete who is steering clear of large colleges and universities that are a member of the National Collegiate Athletic Association (NCAA) Division I due to budgetary constraints?
Refrain from assuming that your sports dreams are over.
That's because many community colleges partake in intercollegiate sports, too.
This is particularly true for those who are members of NJCAA, which is the one that governs intercollegiate athletics for community colleges and junior colleges.
And if community colleges are JNCAA members, they get scholarship funding from the organization.
Different community colleges receiving funding from JNCAA have different eligibility requirements for athlete students who are looking to qualify for athletic scholarships.
However, it's very much likely for all community colleges to consider applicants who are high school graduates or have received an equivalent to a high school diploma, such as GED.
It's also not uncommon for applicants to be full-time students in order to be eligible for community college athletic scholarships.
Related Article: Can You Combine Athletic Scholarships and Financial Aid?
Are There Free Community Colleges?
There are many free community colleges in the US. However, it doesn't necessarily mean that earning a degree from them costs zero dollars.
When community colleges are referred to as free, it typically means that there are no tuition costs students have to take care of — other college-related costs still exist.
It's plain to see that tuition makes up the bulk of the cost of college. After all, at many colleges and universities, tuition makes up more than 80% of the annual general budget.
Needless to say, attending an institution with low tuition costs can help low-income students stay within budget.
Fortunately for those who are in the process of building a college list, there are many free community colleges to choose from. At these associate degree-granting institutions, students do not have to pay tuition.
Most free community colleges are able to provide higher education tuition-free with the help of scholarship programs.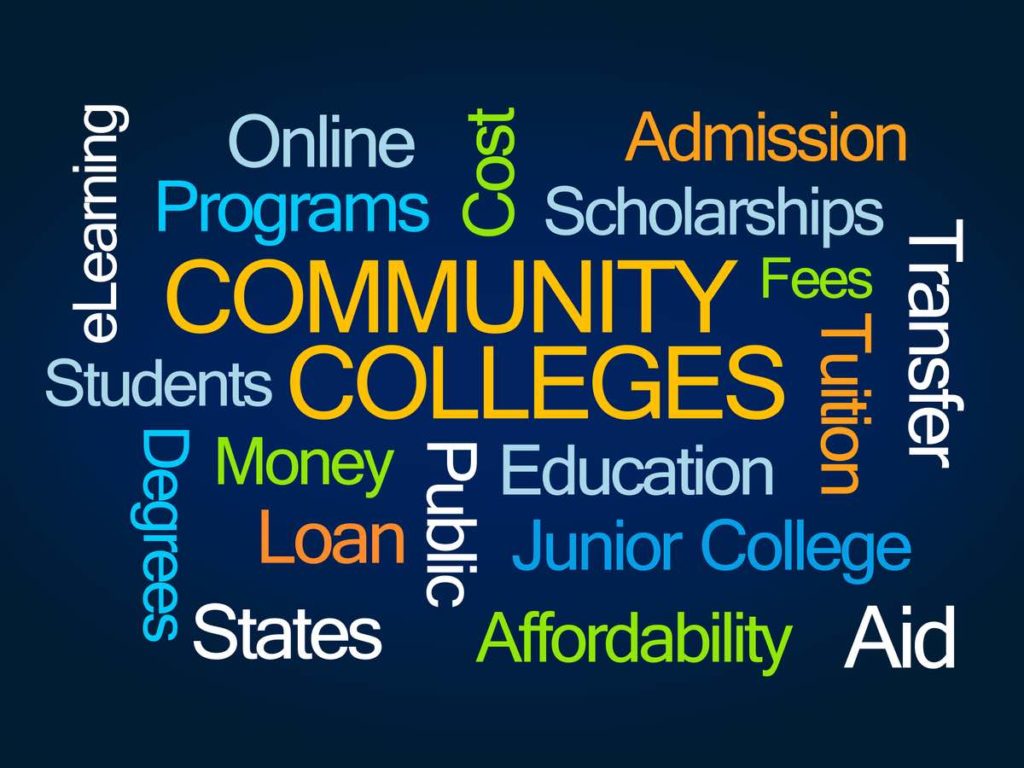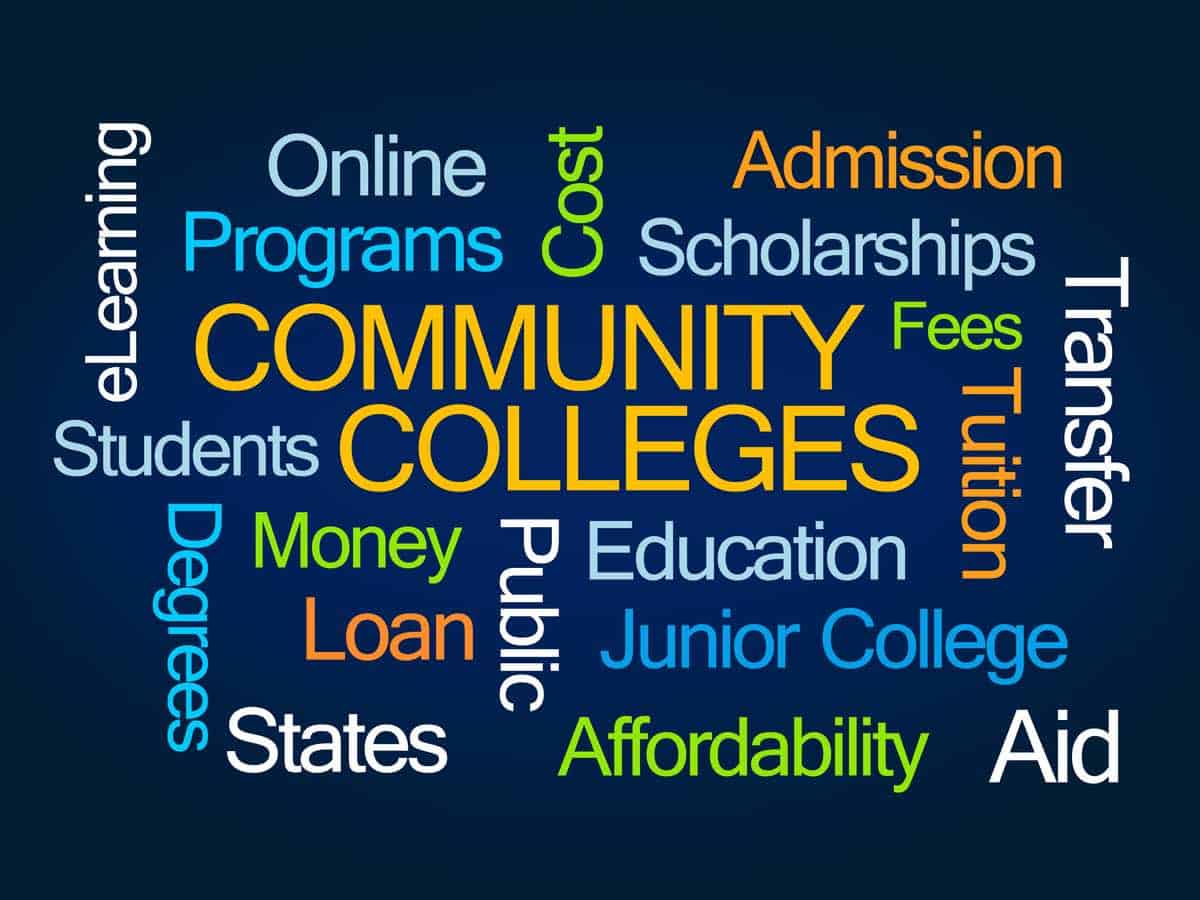 Different states with free community colleges have different coverage and eligibility requirements, which is why you should research and, if necessary, get in touch with the admissions office of your shortlisted community colleges.
Here are the different US states offering free community colleges:
Arkansas
California
Connecticut
Delaware
Georgia
Hawaii
Indiana
Iowa
Kansas
Kentucky
Louisiana
Maryland
Mississippi
Missouri
Montana
Nevada
New Jersey
New York
Oklahoma
Oregon
Rhode Island
South Dakota
Tennessee
Utah
Washington
West Virginia
Scholarships for Pursuing a Bachelor's Degree Later
Many external or private scholarships are available for community college students who plan on pursuing a bachelor's degree at a four-year institution after earning an associate degree.
In many instances, these types of aid are referred to as college transfer scholarships.
Some of them, however, are merit-based.
Some college transfer scholarships are more generous than others.
One example is the Jack Kent Cooke Foundation Undergraduate Transfer Scholarship, which provides scholarship money of up to $55,000 per year.
But because it's competitive, it isn't surprising why the eligibility requirements are rigorous.
Those who are interested to apply for the said college transfer scholarship, for instance, must be enrolled at an accredited community college with a sophomore standing.
They should also earn a college GPA of at least 3.5 as well as intend to enroll full-time in an accredited four-year college or university after graduation.
And, more importantly, they must demonstrate unmet financial need — the Jack Kent Cooke Foundation Undergraduate Transfer Scholarship, fortunately, considers applicants with a family income of up to $95,000.
Here are some other scholarships for community college students who wish to earn a bachelor's degree afterward:
American Association for Women in Community Colleges
American Legion
Coca-Cola Scholars Foundation
Darrell Hess Community College Geography Scholarship
Foundation for California Community Colleges
GEICO Pathway to Completion Associate's Degree Scholarship
Guistwhite Scholarship Program
Hispanic Scholarship Fund
Hites Transfer Scholarship
Horatio Alger Association Career and Technical Scholarships
Jackie Spellman Scholarship Foundation
Jeannette Rankin Foundation
National Society of Accountants
Susan T. Buffett Foundation College Scholarships
Tau Sigma Honor Society Scholarship
The Pearson Scholarship for Higher Education
United Negro College Fund (UNCF) Scholarships
How to Get Scholarships for Community College
Everyone knows that community colleges are so much cheaper than four-year institutions, public and private alike.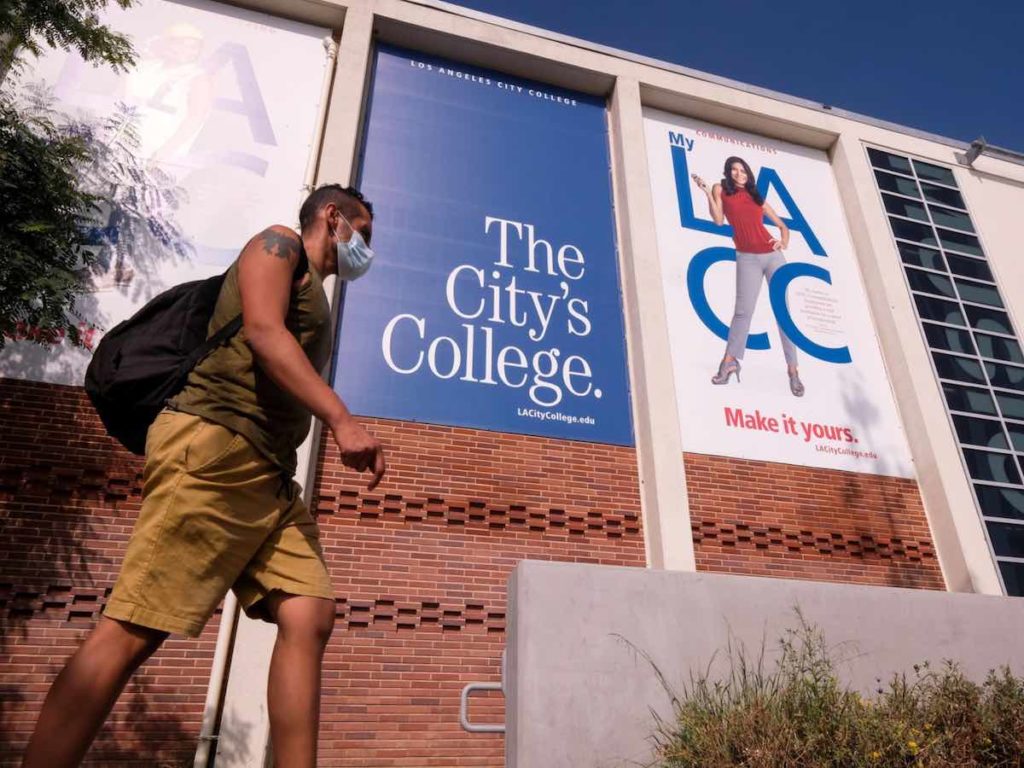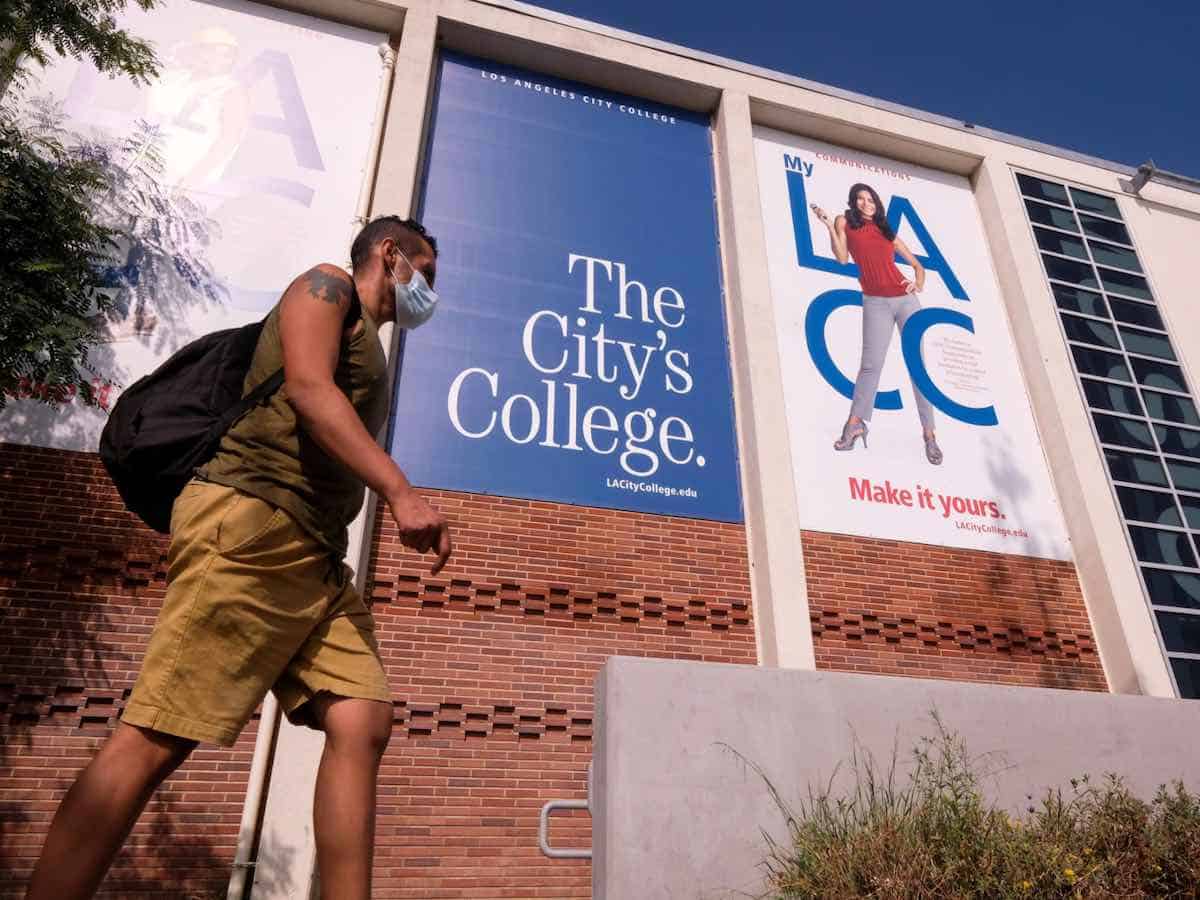 It's because of this that many presume that community college students are no longer eligible for scholarships — which is incorrect.
For instance, my neighbor attends a community college, and he pays nothing from his pocket, so I know that it is possible to get financial aid even for 2-year degree schools.
Going to a community college is cheaper than attending a four-year college or university — as mentioned earlier, the average cost of being a community college student for one year can be 38% to 79% cheaper.
But economizing by earning an associate degree doesn't begin and end with enrolling in a community college.
Before getting admitted, you should remember to file the FAFSA in order to determine which available aid you are eligible for.
It's also a wonderful idea to explore institutional scholarships as well as those from private, non-profit organizations.
Related Article: Can Community College Credits Transfer Out-of-State?

Disclaimer: The views and opinions expressed in this article are those of the authors and do not necessarily represent those of the College Reality Check.