How to Convince Your Teenager to Go to College
You know for a fact that a college degree comes with so many benefits other than bragging rights — more employment options, higher pay, job stability, career satisfaction, networking, among other things. But you are worried because it seems like your teenager who is about to graduate from high school is oblivious to all those perks.
Making earning a degree an exciting endeavor may help change the mind of teens reluctant to go to college. In some instances, opting for alternatives to college may help them remain productive and even consider being undergraduate students eventually. Forcing teens to attend college should be avoided.
Fret not if your adolescent doesn't want to take going to college seriously — a change of heart is always possible.
But before anything else, let's answer this pressing question that many parents to teenagers hope they would never have to ask during the college application season…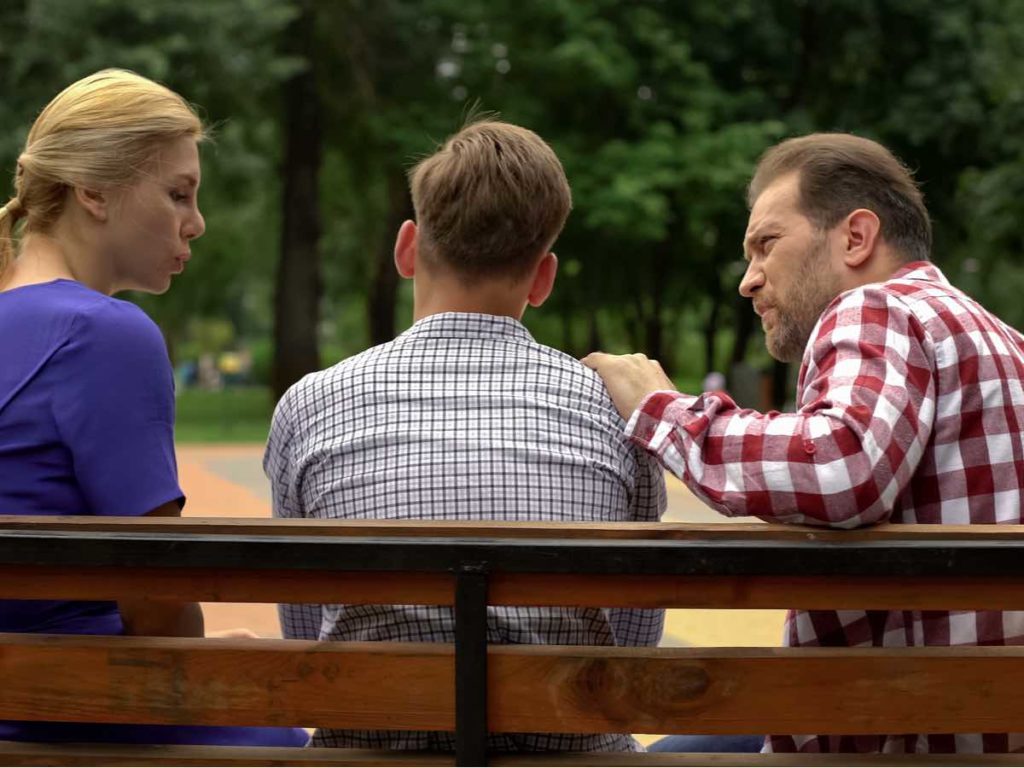 Should You Push Child to Go to College?
Parents should refrain from pushing their kids to go to college. It could cause their teeners to resent them as well as a degree. It could also keep them from finding their passions, which could run the risk of wasting time and creating student debt over training in a field they may never work in.
The dropout rate for undergraduate students in the US is close to 50%. Of those, 30% are freshmen students turning their backs on college before their sophomore year.
And since some of the main reasons why teens drop out of college are insufficient preparation for the demands of secondary education and uncertainty over which plan of study or career path to take, it's not unlikely for your child to end up being a part of the statistics if you force him or her to go to college.
Pushing, which is a complete no-no, is one thing. Encouraging is another.
And one of the best ways to encourage him or her to become a college student is by making it clear that attending college is not as scary as it may seem. And this takes us to this crucial part of this article…
How to Get Your Child Excited About College
It's much more likely for teenagers to want to go to college if they have control over which schools to apply to and which majors to go for. It all begins with the parents knowing what their kids really want education-wise. In some instances, it's a good idea to also consider alternatives to college.
Your teen may feel that college is just another high school experience but bigger. Or your adolescent may feel that it's so much bigger than high school that he or she may only fail to succeed.
Either way, this mindset can keep your high schooler from being eager to become a college student.
The good news is that there are certain things you may give a try to make your child realize that one of the smartest things that he or she can take after high school is going to college. And some of them include the following:
Pay attention to your child
You can rest assured that your teener is reluctant to go to college for a reason. It could be anything from not knowing which career path to take or having a traumatic last two years of high school — the junior and senior years can be brutal for young minds, what with the impending graduation, the SAT or ACT, and the entire college application process.
So, instead of asking about which schools are already on his or her college list, find out why your child is not interested in applying to any college in the first place.
Knowing is the key to having an idea of the next few steps to take.
Take college tours
Has your teenager always dreamed of living in a big and busy city or a small and quaint town? Does he or she love meeting a lot of new people or maintaining a small number of friends?
Bring the entire family to a vacation or day trip to where colleges and universities that you feel your teenage kid would consider attending. Check out the campuses themselves and pay some of the coolest places in the vicinity a visit — shopping malls, restaurants, coffee shops, bars, museums, sports complexes, parks, etc.
Visiting campuses, just like applying early or participating in an alumni interview, is a form of demonstrated interest, which some US colleges and universities take into account in the admissions process.
Meanwhile, it might help increase your teener's interest in going to college.
But the goal is to make college tours a part of the trip, not the trip itself. This means that you should strategically pick cities or tourist hotspots so that dropping by campuses would seem spontaneous and last-minute.
Check some college tours we did with my daughter.
Allow freedom to decide
It's not uncommon for some parents to want their kids to attend colleges and universities that they went to or would have loved to attend when they were their age. If you are one of them and your graduating high schooler is exhibiting signs of hesitancy to work on a degree, you choosing a college could push your child to hate college even more so.
Rather than tell your teen which schools to apply to, assist him or her shortlist some in which he or she would fit perfectly. When building a college list, consider things such as your child's:
Talents
Hobbies
Interests
Passions in life
Dreams
Ambitions
Of course, it's also important to bear in mind more traditional considerations such as the cost, academic programs available, location and ratings. However, since the goal is to make going to college interesting and exciting in the eyes of your child, these things may have to be taken into account only when it's time to narrow down the list.
Highlight Independence
Most high school kids cannot wait to become adults. Well, if your adolescent is one of them, make sure that you make him or her aware of the many perks of living away from home to earn a degree.
The clothes to wear, the hairstyle to sport, the people to hang out with, the food to have for lunch, the places to visit on weekends, the things to spend on — these are just some of the many different day-to-day decisions your teener would be making as an independent college student.
If he or she is hungry for some independence, these facts will surely bring a twinkle to your teen's eyes!
Talk about alternatives to college
Just because your child doesn't seem to want to attend college doesn't mean right away that he or she has no plans of acquiring knowledge and skills and making it big someday.
Rather than convincing your high schooler to give college a try, in some instances, it's a much better idea to simply offer him or her some substitutes to going to college — there are so many different alternatives to college that can also make it possible for your boy or girl to learn, grow and thrive.
Considering college alternatives is a way for the two of you to meet peacefully in the middle.
And this brings us to this question parents will have no choice but to ask if their teenage kids are certain that going to college after graduating from high school doesn't feel right to them…
What are Alternatives for Kids Who are Not Yet Ready for College?
Attending traditional four-year institutions is not the only option for teens. They can go to community colleges or trade schools. They can go online in order to earn a certificate or complete a bootcamp program. Apprenticeship, job training, volunteer work, and military service are other options.
In some instances, it's not that teenagers don't like to go to college — they're just not ready yet.
Skipping college after high school delays the earning of a bachelor's degree, which, at times, can take up to six long years to complete despite also being referred to as a four-year degree.
But what matters is that your graduating high school kid has plans of becoming a degree holder one day, albeit not anytime soon. Fret not as it's a much better idea for him or her anyway to step foot in college 100% ready and determined to take on the many challenges it comes with and soak up all the intellectual and personal wealth it offers.
However, it doesn't mean that it's fine for him or her to do nothing while waiting to be ready for college.
In order to make time outside of college purposeful and productive, it's a good idea to talk with your teener about considering college alternatives — there are many of them!
Some of the available alternatives to college allow your child to earn a credential in a non-traditional way such as spending most of his or her waking hours on campus. Then there are also those that let your teen learn things or attain self-discovery, which can pave the way for a job, entrepreneurial opportunity or even college.
Here are some college alternatives for adolescents who feel that a traditional degree could wait:
Go to trade school
If your high school graduate can't wait to have a career but can't stand having to attend around six classes a day for the next four years, a trade school might make for a nice college alternative. It's cheaper and quicker — he or she can earn a certificate or diploma anywhere from three months to a year, depending on the institution and the program.
Attend a community college
There are many different things that make going to a community college agreeable for kids who feel worried and anxious about attending a four-year institution.
For instance, community college classes are generally smaller and have more flexible schedules. This means that your child can: (A) enjoy personalized attention and are thus less likely to get failing grades, and (B) balance school and personal life so much better.
Consider enrolling him or her at a community college with an agreement with four-year public institutions so that he or she need not start from scratch when turning an associate degree into a bachelor's degree.
Take an online course
Does your teener love to spend plenty of time online? Then he or she might find completing an online course to earn a professional certificate the perfect alternative to traditional college.
A lot of online courses are self-paced, thus allowing your high schooler to realize that learning doesn't have to involve a lot of stress and pressure.
Some of them are free, while others are offered at low-cost rates. There are also websites offering online courses that collaborate with traditional colleges and universities.
Related Article: 16 Best Online Courses to Take to Get a Job
Enroll in an online college
First things first: online degree programs are the exact same programs at traditional colleges and universities.
However, they are less grueling for non-traditional students, such as working professionals and parents. So, in other words, your teener will have to be as determined, disciplined and committed as going to a traditional school.
But what's really nice about an online college is that it gets rid of some of the things that make a traditional four-year institution less daunting for some teens, like the steep cost, large classes and a great distance from home.
Finish a bootcamp
Some bootcamps last for one week only, while others can last anywhere from 12 to 24 weeks.
Either way, bootcamps are beneficial for high school graduates, in particular those who wish to learn a certain skill to be able to get employed or conserve both time and money. By the way, there are both in-person and online bootcamps, allowing your teener to choose one that suits him or her the most.
Become an Apprentice
It's possible for your teenager to learn straight from an experienced professional in order to be able to venture into plumbing work, electrical work, carpentry, masonry or any other similar specialty. And while training for a bright future, your child will get to earn money, albeit usually just a third of what industry experts make.
Undergo on-the-job training
Some jobs require applicants to have training beforehand. But then there are also jobs that provide hired employees with the training they need as they carry out the tasks or processes their employers require from them.
One of the nicest things about on-the-job training is that it will allow your adolescent to enjoy a lot of things: a job, training and a pay (although most trainees earn less than entry-level employees during the training period). Nevertheless, on-the-job training is a great way for your child to stay productive and accomplished outside of college.
Try volunteering
It's true that, unlike college alternatives such as an apprenticeship or on-the-job training, volunteering does not involve any paycheck. However, it can prove extremely beneficial for teens whose reason for not wanting to go to college is not knowing what their life passions and career goals are.
Needless to say, volunteering is beneficial not only for the community but also for the teeners themselves.
And when it's time to apply to colleges or universities, your child might enjoy increased admissions chances, particularly into schools with a holistic admissions process that takes volunteer work into consideration.
Explore the world out there
In many ways, traveling is like going to college — it provides exposure to a diversity of people and cultures, establishes connections, and promotes self-discovery. Because of the many wonderful things it brings, traveling can help boost not only your child's college application but also his or her job application.
But be warned: traveling the world doesn't come cheap! It's a good thing that traveling locally can just be as beneficial to young ones who would like to get to know themselves more.
Set up a business
Everyone knows that some of the most successful entrepreneurs out there did not go to or finish college. It goes without saying that a degree is not a requirement in order for one to open a business.
If your child has college nightmares and entrepreneurial dreams, perhaps it's a much better idea for him or her to establish a money-making venture. And just in case it booms and your child wants to keep the enterprise afloat, he or she may decide to go to college to obtain the knowledge base and skill set necessary for maintained success.
Join Military
Earlier, we talked about traveling as an option for a teen who isn't too keen on going to college to learn. Well, there is a way for your graduating high school kid to travel, learn and earn real-life skills: joining the military. Oh, and it will also allow him or her to earn the respect and admiration of many.
And by the way, just in case your child decides to go to college during or after military time, he or she may enjoy big discounts on tuition and fees!
Take a gap year
Nowadays, up to 40% of students in the US are considering taking a gap year.
No matter if your teener is academically stressed or burned out or simply has no idea of which career path to take as of the time being, taking a gap year could do him or her good. It will allow your youngster to get away from it all, have a break, obtain a clear mind and embark on a much-needed self-discovery.
However, just see to it that you encourage and support your child to spend a gap year wisely. Otherwise, it can prove to be one of the worst decisions in life ever.
Just Before You Have a Heart-to-Heart With Your Teener
If you want your adolescent to head straight to college after high school, don't push him or her to do so — point your child in the right direction by pointing out the perks of working on a degree other than the usual things such as better employment opportunities, higher earning potential and job stability, which he or she may already know.
Worry not if it seems like your teener is convinced that a bachelor's degree is not right for him or her. That's because there are many wonderful alternatives to college, such as the ones we enumerated above.
Just keep in mind, too, that college does not have to come immediately after high school.

Disclaimer: The views and opinions expressed in this article are those of the authors and do not necessarily represent those of the College Reality Check.