Is a Counseling Degree Good? 8 Things To Consider
People often run to you whenever they have problems or concerns. That's because you are empathic, objective, a good listener and give good advice. Does this mean that you should consider earning a bachelor's degree in counseling so that you can help more people and get paid for it, too, in the future?
And more importantly, is a Counseling degree good for you?
Earning a degree in counseling is ideal for students who like to lend a hand to individuals who are in need. While a bachelor's in counseling can open doors to many entry-level jobs in and related to the field, a master's in the discipline and continued education allow the holders to obtain licensure.
Can't wait to help change the lives of as many people as you can for the better? Read on!
In this post, you will come across some of the most important things you need to know about earning an undergraduate degree in counseling and the jobs waiting for you after graduation. I will also provide you with a list of institutions, physical and online alike, where you can obtain the best possible bachelor's degree program in counseling.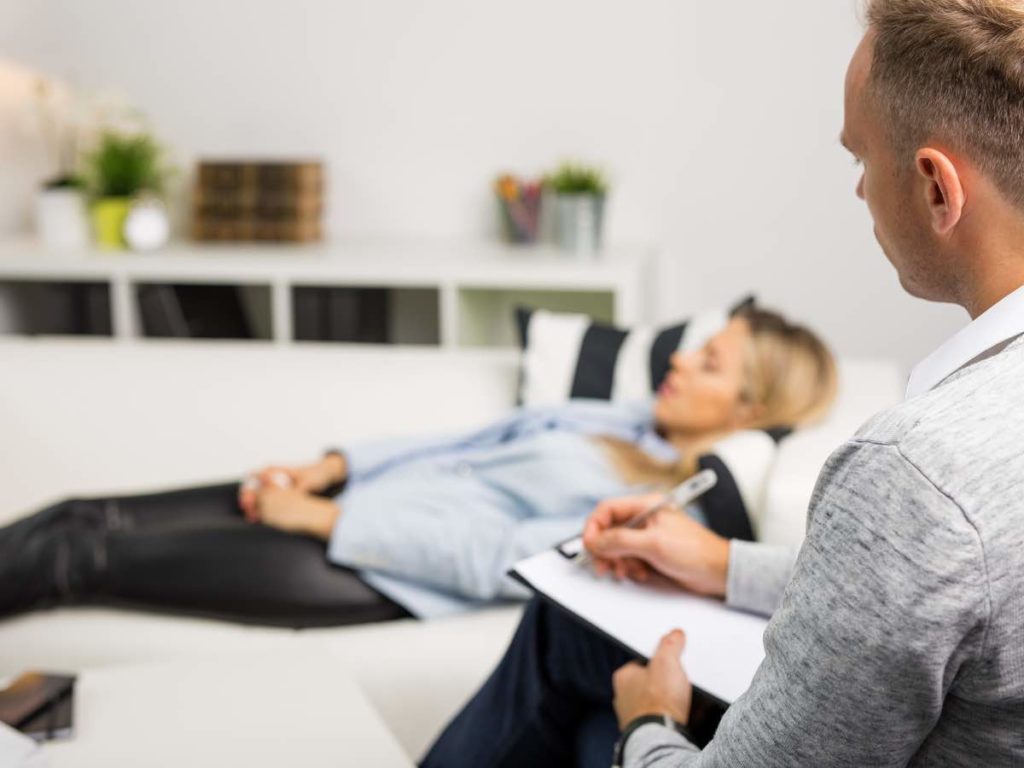 Counseling vs. Therapy: What's the Difference?
Counseling focuses on a specific or short-term issue that can be addressed in just one or a few sessions. Therapy, meanwhile, is usually long-term and focuses more on the individual for a better understanding of the problem. While there are similarities, many other differences set counselors and therapists apart.
Before majoring in counseling, ensure that what you want is to become a counselor, not a therapist.
It's not uncommon for many people to use counseling and therapy interchangeably. While both aim to provide solutions to an assortment of problems, they are different from one another in many ways.
Just like what's mentioned above, counseling is short-term — it provides patients with sound advice and arms them with tools that they can use immediately after a session so that they can return to having normal and healthy lives without much delay. On the other hand, therapy can last for months and even years!
In terms of those who provide them, some counselors have a bachelor's degree in counseling or a related field such as psychology or social services. However, the majority have a master's degree in counseling resulting from an accredited program and took and passed the licensure exam to be able to legally work as full-fledged counselors.
What Kinds of Students Major in Counseling?
Undergraduate students who usually succeed in completing a bachelor's degree program in counseling are the people person types exhibiting a passion for helping others. They tend to possess fundamental qualities such as good analytical thinking, listening, communication and problem-solving skills.
First things first: if you can't stand hearing about people's problems and concerns, then counseling should never be added to your potential college majors list at all costs.
It's for the fact that counselors get to listen to people pour out their hearts all the time!
Getting to know the issue straight from the mouths of problematic individuals is the very first thing counselors do in order for them to be able to assess issues and provide the appropriate advice and coping solutions.
Is Counseling a Difficult College Major?
Counseling is not a difficult major for undergraduate students who are willing to work on earning a bachelor's degree in the discipline. Often, counseling is compared to psychology as they serve as foundations for practically the same range of careers. However, compared to psychology, counseling is relatively new.
Prior to deciding on majoring in counseling, it's not enough that you agree to listen to people's everyday problems — you should also agree to study very well in order to complete a bachelor's degree program in counseling.
As mentioned above, counseling and psychology majors are often compared with one another.
Majoring in counseling, as a matter of fact, requires you to take a general psychology course, which tackles the primary theories, principles and methods of studying the human mind and how humans behave. It also covers important topics such as human development, learning, memory and emotions.
Other psychology courses counseling majors may be required to take in order to be able to graduate are:
Abnormal psychology
Developmental psychology
Personality psychology
Social psychology
Some of the core courses may also come with labs where counseling majors can put into practice various counseling methods and skills that they learn inside the classroom, thus allowing them to have first-hand counseling experience and also learn how to become effective facilitators for different people and in different settings.
Undergraduate students who are working on a bachelor's degree program in counseling may also choose a specialization — available ones may vary from one college or university to the next.
Here are some of the specializations counseling majors may choose from:
Career development and counseling
Creative therapy
Marriage and family therapy
Mental health counseling
Rehabilitation counseling
School counseling
Substance abuse counseling
Trauma counseling
What Can You Do With Degree in Counseling
Earning a master's degree in counseling allows one to work as a licensed counselor.
But whether you intend on attending graduate school or not, the following are just some of the jobs you may be eligible for with an undergraduate degree in counseling:
Social and community service manager
Median annual salary: $74,000
Job outlook in 10 years: 15%
What counseling majors working as social and community service managers do is coordinate and supervise programs and activities that promote and support the well-being of the community. The vast majority of them work for non-profit and for-profit organizations as well as governmental agencies associated with social work.
Correctional treatment specialist
Median annual salary: $60,250
Job outlook in 10 years: 4%
In a nutshell, correctional treatment specialists provide all kinds of social work or service necessary for the rehabilitation of law offenders, whether in custody or on parole or on probation. It's also not unlikely for them to interact with the family members or friends of the people they work with. Correctional treatment specialists may travel a lot, too.
Substance abuse counselor
Median annual salary: $48,520
Job outlook in 10 years: 23%
Just like what the job title suggests, substance abuse counselors provide advice to individuals who are suffering from or have suffered from addiction. It's important to keep in mind that some employers may prefer substance abuse counselors with a master's degree or with a bachelor's degree but with related work experience and certifications.
School and career counselor
Median annual salary: $60,510
Job outlook in 10 years: 11%
Providing advice to students and helping to explore career options before and after graduation — such is what school and career counselors do. Requirements for school and career counselors can vary from state to state. For instance, some states may require a master's degree in a related field, while others may require a license or certification.
Which Schools are Best for Counseling Majors?
The best colleges and universities for counseling majors, most especially for those who plan on earning a master's degree in counseling or another discipline eventually, are regionally accredited. Many of those with a bachelor's degree program in counseling have small populations and are affiliated with certain religions.
Here are some of the schools you may add to your college list if you plan on majoring in counseling:
| | |
| --- | --- |
| INSTITUTION | ESTIMATED COA |
| University of South Dakota | $23,502 (in-state) and $26,977 (out-of-state) |
| St. Cloud State University | $21,571 (in-state) and $29,987 (out-of-state) |
| Western New Mexico University | $23,252 (in-state) and $30,235 (out-of-state) |
| Metropolitan State University | $31,373 (in-state) and $38,797 (out-of-state) |
| Southern University at New Orleans | $21,629 (in-state) and $30,530 (out-of-state) |
| University of Holy Cross | $31,374 |
| Washington Adventist University | $37,330 |
| Southwestern Assemblies of God University | $34,582 |
| Hobe Sound Bible College | $16,488 |
| South Florida Bible College and Theological Seminary | $24,784 |
| Trinity Baptist College | $24,300 |
| Alaska Pacific University | $34,670 |
| New Hope Christian College | $27,000 |
| Martin University | $24,174 |
| Lesley University | $51,170 |
| University of Detroit Mercy | $43,688 |
| Johnson & Wales University – Providence | $55,451 |
| Ecclesia College | $28,430 |
| University of Rochester | $77,995 |
| Bob Jones University | $33,190 |
Best Schools With Counseling Program
Best Online Schools With Counseling Program
Already have a job and want to obtain a bachelor's degree in counseling? Below, you will come across some colleges and universities offering online degree programs in the discipline:
Bay Path University
Clarks Summit University
Crown College
Liberty University
Toccoa Falls College
Just Before You Earn a Counseling Degree
Getting your hands on a bachelor's degree in counseling prepares you for graduate school in order to work on a master's degree in counseling or another discipline, related or otherwise. It also allows you to apply for various entry-level jobs, most of which let you work with people and help change their lives for the better.
Related Questions
Are counselors happy?
According to CareerExplorer, counselors give their career happiness a rating of 3.5 stars, with the highest possible number of stars they can give amounting to 5. This puts them in the top 31% of all careers. Others who give themselves the same career happiness rating include health educators and high school counselors.
What are the top employers of counselors in the US?
Hospitals are some of the leading employers of counselors, most of whom are hired to provide counseling to patients as well as grieving families. Inpatient and outpatient detoxification centers also employ a lot of counselors. The same is true for mental health facilities and agencies.
Read Next: Is Kinesiology Major Good?

Disclaimer: The views and opinions expressed in this article are those of the authors and do not necessarily represent those of the College Reality Check.