Do Colleges Look at High School Attendance?[Application Tips]
Applying for college is tedious, arduous, time-consuming, and let's be honest, those essays are difficult to write. You may also be a little worried because your attendance isn't great. Do colleges take high school attendance into account during the admission process?
In the admissions process, colleges do not care about high school attendance and whether it's perfect or not. Instead, they place a higher priority on things like the difficulty of classes and one's GPA. Students should still make an effort to attend class regularly and arrive on time though.
So now we know that all those applications weren't filled out in vain (even if you missed a few classes in high school). If you're curious, keep reading to learn what factors colleges do consider, and why it's still important to keep up your attendance even if it's not weighed in your admission process.
Does My Attendance Matter?
In high school, there is a lot of emphasis placed on one's attendance.
There are strict rules, specific numbers of classes you're allowed to miss and a set amount of tardies you can have before they start affecting your grades. But college is a completely different ball game.
If you're wondering whether your high school attendance will make or break your chance at getting into your dream school, the short answer is this: it won't.
A former admissions employee at Brigham Young University said, "I don't know of any colleges that specifically look at attendance."
He went on to say that there's more to the decision-making process than a simple yes or not, though attendance is not specifically something that admissions boards will look at.
Your attendance affects so much more than just your citizenship grade. If it's bad enough, it starts affecting your actual grade, and that's only the start of how a badly attendance can hurt your chances of being accepted.
When I was a senior in high school and learning more about the admissions process in the colleges I wanted to apply to, I was surprised that I didn't hear that attendance mattered even once!
This is quite a change going from high school to college and many students expect to get in trouble for having a flawed attendance record.
While missing a couple of classes won't show up on your application, if your grades dipped because of your absences, that will definitely catch the eye of the admissions board.
On the other hand, this also means you won't win any bonus points for having perfect attendance in high school. It taught you good habits though, so this is still something to be proud of!
Related Article: Do Colleges Care About Suspensions And What Can You Do
What Things Do Colleges Care About?
So now we know that attendance doesn't really factor into the admission process. But there are other things that matter more, so make sure these are all in order when you apply to your dream schools!
When asked about what important things colleges look for, the same admissions employee said,
"Colleges approach this in different ways. Some are looking for academic preparation. GPA and standardized test scores would be the baseline for many. Others… have more selective admissions requirements and limits on how many students they are able to enroll. BYU approaches an application and admissions decision holistically, taking a student's academic and personal characteristics into consideration; essays, recommendations, in addition to academic preparation, are all considered together."
And BYU isn't the only college that's known to implement a holistic review process. Several other colleges, including Louisiana State University, University of Utah, University of Oregon, and even Ivy League schools like Yale and Harvard use a holistic review process in their admissions decisions.
Each school has the right to make its own rules and frameworks for accepting students, so even throughout schools that share a holistic process in their admissions decisions, there are many differences from one school to another.
I became well-versed with college admissions processes when I applied for 6 different colleges, including two private universities and one outside of my home state.
During the time I spent applying, I wrote 5 application essays, sent several AP score reports, college transcripts, and high school transcripts, and scoured admissions sites to find out exactly what these colleges would be judging me on.
For all the schools I applied to, it all came down to the holistic review.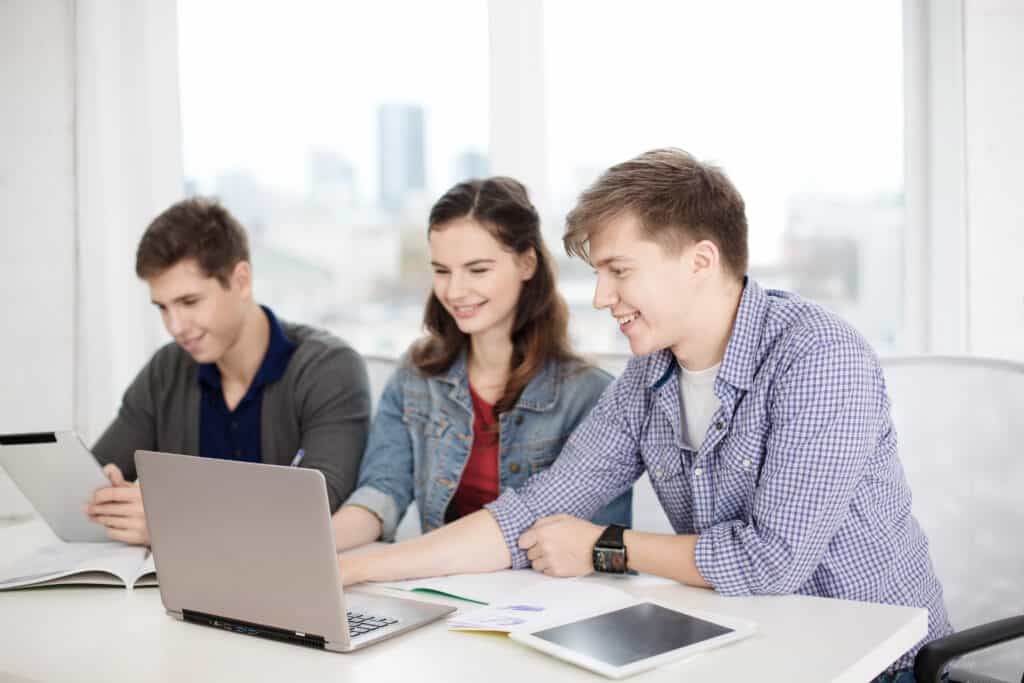 Details of Holistic Review
In the holistic review process, several factors are considered that can be split into two categories. These two categories are academic characteristics and personal characteristics.
The academic characteristics are the same ones that are focused on in high school.
For instance, this includes grade point average (GPA), standardized test scores (ACT/SAT scores), and the difficulty of classes taken. This is where attendance once again comes into play.
If it's bad enough, attendance can begin to affect your GPA, making it more difficult for you to be accepted into your dream school. In other words, it's a better idea to get in the habit of going to class when it doesn't cost you money to miss it or attend it, because, in college, both of those apply.
For the average person, personal characteristics are a little bit harder to nail down. The application essay is a big part, along with letters of recommendation and details about your extracurricular activities. In the personal category, the admissions office really wants to see the real you.
Personal characteristics tell the school who you are, what you do, and most importantly, how you'll contribute to and fit in at their university. Of course, most of them (or let's face it, all of them) don't know you, and probably won't ever meet you.
But in any case, they want to make their university better with every student they admit, so they want to know what clubs you'll contribute to, what sports teams you'll join.
They may even want to know your race, religion, and nationality. They want the big picture of you so that they can fit you into their university. This is another spot where attendance can come into play.
Conclusion: Do Colleges Care About Unexcused Absences in High School
Through the recommendation letter, and probably even your high school transcript, the admissions office will get a good idea of your attendance.
A couple of absences won't matter, but if the absences are chronic and affect your academic and social performance, they'll decide that it's because you're irresponsible, which isn't an impression anybody wants to give to an admissions office.
While colleges do care about unexcused absences in high school, the extent to which they care varies from school to school. Some schools may not consider unexcused absences at all, while others may view them as a red flag.
If you have a lot of unexcused absences, it's important to be prepared to explain them to colleges in your application.
Here are some tips for explaining unexcused absences and tardies on your university application:
Be honest and upfront about your reasons for missing class.
If you had a medical or family emergency, be sure to provide documentation.
Show that you have learned from your absences and that you are committed to attending classes in college.
So do yourself a favor, and go to class!

Disclaimer: The views and opinions expressed in this article are those of the authors and do not necessarily represent those of the College Reality Check.