Do You Have To Be Smart To Go To College?
Being smart is not the only quality that a college looks for in a student. Extracurricular activities, essays, and recommendation letters are other aspects of your application that colleges could take into consideration.
In addition to this, there are over 4,000 colleges and universities in the US, and most of them don't have students at the top of their class.
You do not have to be smart to go to college because there are colleges that accept 100% of applicants. However, the more selective/prestigious the college, the higher your stats need to be in order for you to be a competitive applicant of that school.
Even though intelligence is subjective, many people in high school associate GPA and SAT/ACT with how smart a person is.
But your grades and test scores do not always reflect your level of intelligence. Someone could be very smart, but have a low GPA for a multitude of reasons:
The national average GPA (grade point average) in America is approximately a 3.0, but it will range slightly every year.

PrepScholar
Reasons For Low GPA
Little To No Work Ethic
This is something that a student should be responsible for entirely. A lack of work ethic can take a toll on your grades, no matter your level of intellect.
If you don't do your homework, put little effort into projects, and completely bomb your tests, your grades are going to match your level of effort.
This is something you can fix, so if you are still in the early days of high school, try your best to increase the range of schools you will be a competitive applicant for.
Environment
Living in a poor area with a poor education system usually means that your school has fewer resources (e.g., textbooks & technology) and higher student to teacher ratio. Without the necessary supplies and educators, your grades will inevitably suffer.
On the other hand, if you live in an affluent neighborhood, you will likely attend a good school with plenty of resources and teachers. You have the ability to show your potential and maintain good grades.
Because of this, someone with the same intellectual ability as someone from a well-off neighborhood could have a lower GPA because they live in a poor area.
Financial Circumstances
The SAT/ACT tests your ability to take a test, not how smart you are. That's why there are so many books with strategies on how to boost your score; many people also hire tutors to help them as well.
But, if your family doesn't have the money to afford all the books and tutors, how will your score compare to those who can afford it?
You could be smarter than someone who got a higher score than you just because that person's parents had hired a personal tutor and signed up for a $1,000 course.
This is one of the reasons that colleges are going test-optional. Your SAT/ACT doesn't provide any indication of your intellectual ability.
Unexpected Circumstances
There are instances in life that you can't control. You may find yourself having to work jobs to support your family. It could be that you're struggling because your parents are getting a divorce. Whatever it is, your academic performance could be compromised.
When I interviewed Taylor from GW, she told me something that severely affected her grades in her sophomore year. She got really sick and spent a lot of time in a hospital, quite a bit of distance from her home.
As a result, her grades in sophomore year dropped dramatically. She "slaved away" her junior and senior year and was able to bring her GPA back up.
Taylor probably couldn't predict such a thing happening, and her inability to do schoolwork made her grades suffer.
She didn't have a low GPA that year because she was stupid; she had a low GPA because her circumstances didn't allow her to be at school.
However, even if a highly selective college/university were to know your circumstances, in most cases, they would accept the student with a 4.0 GPA over someone with a GPA lower than the national average.
Because of that, I included a list of colleges (from each state) that accept ≥ ~80% of applicants. These are not the only colleges you can get into, but schools that would probably accept you, regardless of your GPA or SAT/ACT score.
University
Location
Acceptance Rate
University of Alabama at Birmingham
Birmingham, AL
~92%
University of Alaska Anchorage
Anchorage, AK
~81%
The University of Arizona
Tucson, AZ
~84%
University of Central Arkansas
Conway, AR
~91%
California State University Stanislaus
Turlock, CA
~86%
University of Colorado Boulder
Boulder, CO
~82%
University of New Haven
West Haven, CT
~84%
Wilmington University
New Castle, DE
100%
Barry University
Miami Shores, FL
~91%
University of North Georgia
Dahlonega, GA
~81%
University of Hawaiʻi at Mānoa
Honolulu, HI
~84%
Boise State University
Boise, ID
~81%
Illinois State University
Normal, IL
~89%
Indiana State University
Terre Haute, IN
~90%
The University of Iowa
Iowa City, IA
~83%
Kansas State University
Manhattan, KS
~93%
University of Kentucky
Lexington, KY
~94%
Northwestern State University
Natchitoches, LA
~82%
University of Maine
Orono, ME
~92%
St. Mary's College of Maryland
St. Mary's City, MD
~80%
Salem State University
Salem, MA
~85%
Western Michigan University
Kalamazoo, MI
~81%
Concordia University – St. Paul
Saint Paul, MN
~97%
University of Mississippi
University, MS
~88%
Missouri State University
Springfield, MO
~85%
University of Montana
Missoula, MT
~88%
University of Nebraska – Omaha
Omaha, NE
~82%
Nevada State College
Henderson, NV
~81%
New England College
Henniker, NH
100%
New Jersey City University
Jersey City, NJ
~96%
Western New Mexico University
New Mexico
100%
Iona College
New Rochelle,
NY
~88%
University of North Carolina – Asheville
Asheville, NC
~94%
North Dakota State University
Fargo, ND
~93%
Cleveland State University
Cleveland, OH
~88%
The University of Oklahoma
Norman, OK
~78%
University of Oregon
Eugene, OR
~83%
Washington & Jefferson College
Washington, PA
~82%
Bridgewater State University
Bridgewater, MA
~90%
Columbia College
Columbia, SC
~96%
University of South Dakota
Vermillion, SD
~86%
University of Memphis
Memphis, TN
~84%
The University of Texas – Arlington
Arlington, TX
~80%
Utah State University
Logan, UT
~89%
Northern Vermont University – Johnson
Johnson, VT
~84%
George Mason University
Fairfax, VA
~81%
Western Washington University
Bellingham, WA
~88%
Concord University
Athens, WV
~89%
University of Wisconsin – Stout
Menomonie, WI
~90%
University of Wyoming
Laramie, WY
~96%
Colleges with high acceptance rate per state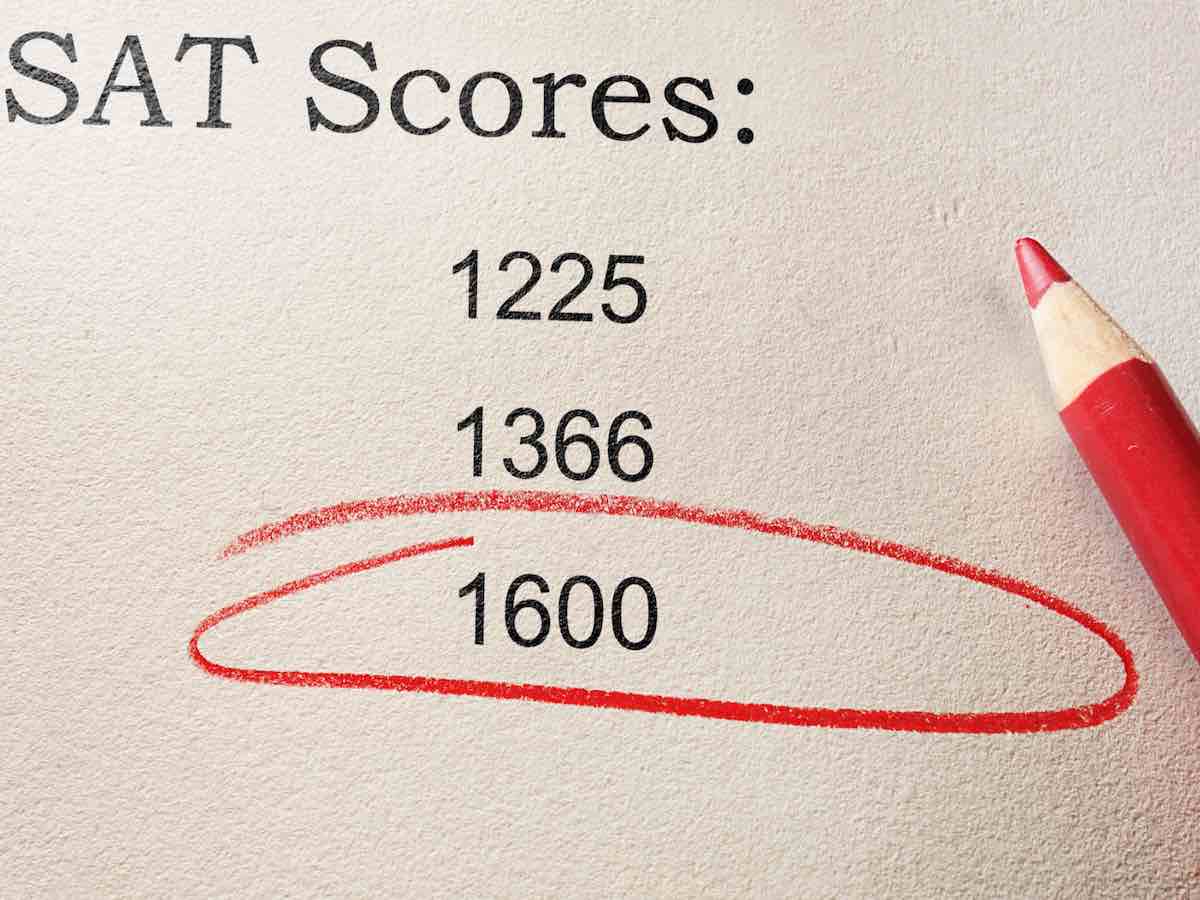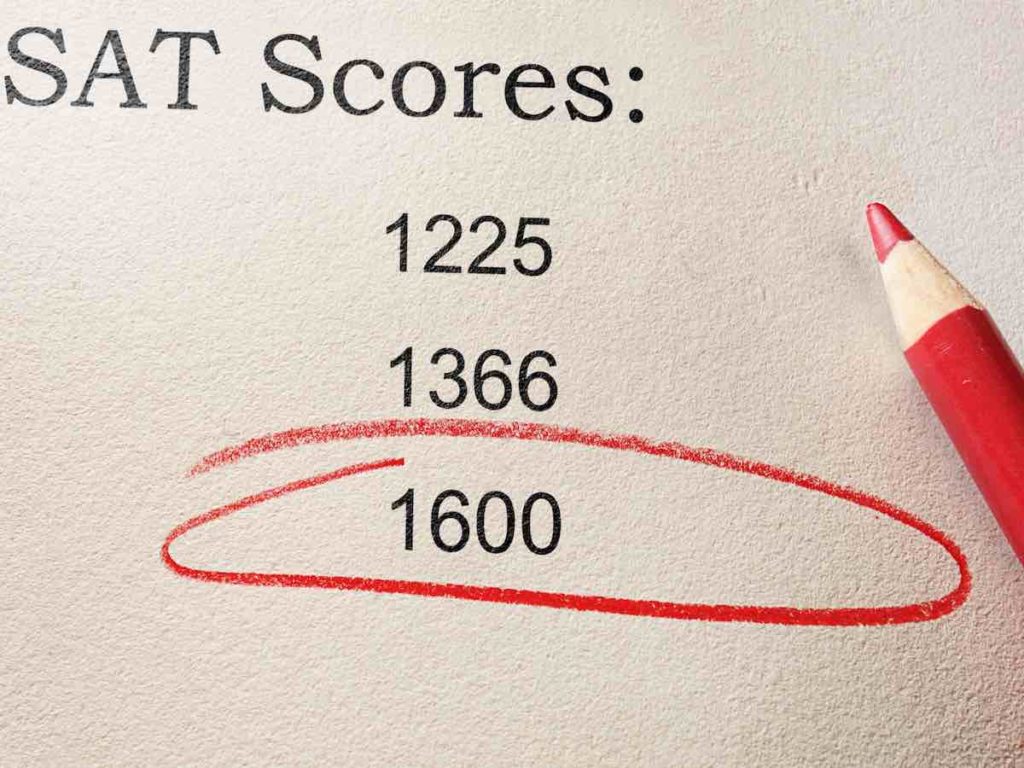 Does a High SAT or ACT Make You Smart
Like the high school GPA, standardized test scores are some of the most important admissions requirements. However, they are only necessary when applying to test-required colleges. They may also help increase admissions chances at test-optional institutions where submitting SAT or ACT scores is recommended.
It's not uncommon for some colleges and universities to require aspirants to submit their test scores. Many of them do not publish any minimum SAT or ACT scores to meet in order to get admitted.
But upon inspection of the Common Data Set of selective schools, the majority of admits have high scores.
Other than high school grades, standardized test scores can also be affected by a number of factors. And whether you have one, several or all of those things, chances are that the SAT or ACT scores you will get will be less than impressive for admissions officers — well, at least for those at test-required or even some test-optional colleges.
The following are just a few of those that can impact your standardized test scores:
Socioeconomic status
Being from a low-income family can keep a college-bound student from getting high SAT or ACT scores, and it's not his or her fault. It's not just that he or she may fail to go to class regularly, such as because of having to work, but also as a result of having no access to adequate test prep materials that do not come free of charge.
Psychology
Even the smartest and most prepared high school students can wind up with terrible standardized test scores, in particular if they are bad test-takers. According to test experts, around 16% to 20% of students have high test anxiety, which can prevent them from acing exams. On the other hand, about 18% suffer from moderate test anxiety.
Time
Ideally, students should prepare for the SAT or ACT 2 to 3 months before the grand day arrives. Also, it's important to keep in mind that both standardized tests are timed. And that is why a high school student with poor time management skills, even if very smart, may end up having unimpressive SAT or ACT scores.
What Should You Do If You Have Low Grades or Scores
Refrain from assuming that having a bad high school GPA or faring poorly on the SAT or ACT means you have no choice but to apply for a job since no college will admit you.
There are colleges and universities that do not care about stuff such as GPAs and test scores!
Filling your college list with open-admissions schools where 100% of applicants get accepted is a smart move. Many of them operate online — just make sure that you apply to a fully accredited online college in order for you to earn a legitimate degree. You may also consider applying to community colleges, most of which are open-admissions.
Don't exclude other alternatives to 2-year and 4-year institutions such as vocational schools, trade schools, technical schools, bootcamps and online courses.
But if it's a bachelor's degree that you want, consider applying to test-blind or even test-optional colleges where SAT or ACT scores are not considered in the admissions process — unless they are submitted to a test-optional school. But having a strong overall application is a must in order to get accepted.
If everything else fails, always keep in mind that many people who didn't go to college are successful!
Should I Consider Community College? 
As we've already established, you can still go to college even if your grades are below average. However, if you really want to aim for a more selective school, community college could be an option.
You could spend two years in community college and then apply to transfer to whichever school you want. In the two years of community college, a lot of people complete their general graduation requirements, like math, and then transfer to a university to pursue a major.
Community college gives you the chance to bring your grades up and show the university that you can be a competitive applicant. And, going to community college saves you a lot of money.
Definitely consider community college if you wish to aim for a more selective school than the ones on the table above.
Last Thoughts
Having bad grades doesn't mean that a person is dumb or not qualified for college, but grades can deeply influence a college's decision. The lower your grades are, the smaller your selection of colleges will be.
However, there are many colleges that accept the vast majority of applicants, and community college is also an option.

Disclaimer: The views and opinions expressed in this article are those of the authors and do not necessarily represent those of the College Reality Check.