What Happens If You Don't Graduate College
Most senior high school students put a lot of thought into which colleges they should go to. However, there are also those who are more focused on whether or not they should go to college. Before you make a decision, keep in reading. Below we will talk about what could happen if you decide to skip going to university.
So, what will happen to you if you don't graduate college? Even without a college degree, it's still possible to get a job. There are many job positions that do not require applicants to be college graduates. However, the kinds of jobs available, as well as opportunities for the career and income advancement, may be limited.
Do not think that having a college degree is the secret to being successful. Perhaps you have already heard or read that some of the richest and most influential people on the planet didn't finish college.
Some of them are:
Mark Zuckerberg (founder of Facebook)
Bill Gates (founder of Microsoft)
Ty Warner (maker of Beanie Babies)
Ralph Lauren (international fashion designer)
Michael Dell (founder of Dell Technologies)
There are also many athletes, fashion models, music artists, and actors who didn't go to college but are rich.
Being Hard Working and Committed is More Important Than a Degree
Let's be honest: you cannot expect to be a surgeon or an accountant without going to college to get a degree. There are, however, jobs that you may apply for even with the absence of a degree.
Later on, we will talk about a few high-paying jobs that people who didn't go to university may apply for.
After graduating from high school, and you don't want to go to college, you should have a plan. You could apply for a job or do something that can make your resume impressive.
Some of your options are going to a vocational school and seeking an apprenticeship that can take you closer to your career goal.
No matter what you are planning to do once your high school years are over, you should have a goal. No, it doesn't include playing video games or being on social media 24 hours a day, 7 days a week.
Are you thinking of applying for a job in which having a college degree is a must?
Employers will immediately check out that part of your resume, which states the name of the college that you went to and the degree that you earned there.
However, these are not the only things that employers will look at. They will also check out your hobbies, skills, extracurricular activities, and previous work experience.
So in other words, many things written in your resume can help you get a job. And yes, you can get a job even without any college or degree mentioned in your resume.
High-Paying Jobs That Require and Don't Require a College Degree
There is no denying that there is a lot of high-paying jobs for you if you have a college degree. However, there are also many high-paying jobs available for you if you don't have a college degree.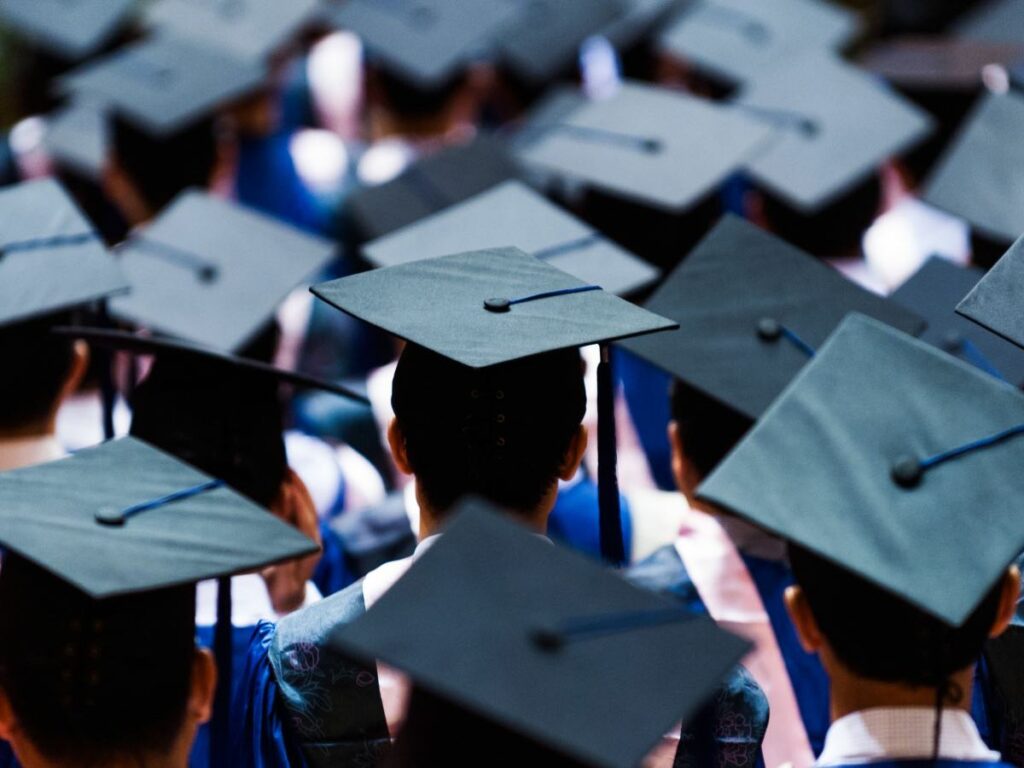 So, in other words, whether or not you go to college, you are not going to get hungry. You will, of course, have to work hard as well as remain committed and motivated. You can have these must-have skills with or without a degree.
Let's take a look at some high-paying jobs where having a college degree is important:
IT manager. Also sometimes called a computer and information systems manager, an IT manager is tasked with planning, coordinating, and directing computer-related activities. Per year, it's not uncommon for an IT manager to earn $139,220.
Marketing manager. Just like what the job title says, a marketing manager is a person who comes up with marketing plans and campaigns, as well as performs market research studies. On average, a marketing manager these days is able to make $129,380 every year.
Engineering manager. Practically anything that you use, from a wristwatch to an electric car, is the fruit of the labor of an engineering manager. He or she is the one who comes up with research and development projects for producing new products or systems. An engineering manager can make $137,720 a year.
Computer hardware engineer. The task of researching, designing, developing, and testing various computer hardware components is left in the hands of a computer hardware engineer. He or she may have a computer engineering or electrical engineering degree and can make up to $115,120 annually.
Aerospace engineer. It seems like engineers have a lot of high-paying jobs to choose from. Another of them is being an aerospace engineer. Someone who has this job is responsible for designing and testing various aircrafts like spaceships and satellites. Per year, he or she can earn $113,030.
Actuary. Not a lot of people know what an actuary is and what he or she does. Put simply, an actuary is in the insurance industry. He or she works with clients in order to keep the cost of risk to a minimum. An actuary is capable of making $101,560 per year.
Let's now check out some high-paying jobs where a college degree is not required:
Computer security analyst. Also called an information security analyst, he or she is tasked with protecting a company's computer systems and networks. While in some cases, a degree in information systems is needed, sometimes having the right skills is enough. He or she can make $99,730 a year.
Database administrator. The job title makes it clear what a database administrator does: making sure that data is available to those who need them. In some cases, having a strong knowledge of database languages is enough for a person to get hired as a database administrator. He or she can earn $93,750 annually.
Computer programmer. Just about any program that you are using on your computer is the product of a computer programmer's hard work. These days, you may go to a programming boot camp. This is usually enough to get you hired as a computer programmer, make about $86,550 per year.
Diagnostic medical sonographer. Also called an ultrasound technician, this job is under a doctor. It involves the production of ultrasound images of patients. To work as one, you will need to have an associate degree or a certificate. Per year, a diagnostic medical sonographer makes $68,750.
Radiologic technician. Also referred to as a radiographer, it's another job position in the healthcare industry that does not require you to attend medical school. A radiologic technician is someone who takes the x-rays (and other diagnostics) of patients, and he or she can pocket $62,280 a year.
Service delivery analyst. In this day and age, where a lot of busy people count on all kinds of services, a delivery analyst is in demand. This person's job is to study how service is delivered as well as to come up with ways to improve it. Annually, he or she can earn $56,433.
As you can see, there are many high-paying jobs available for you whether you went to college or not. So there is no need for you to worry about running out of jobs to apply for no matter your educational level.
There is one thing that cannot be denied: jobs suited for degree holders tend to pay more than jobs fitting for non-degree holders.
If it's your goal to make as much money as you can a year, then having a degree is an advantage.
Do you just want to make sure that you have enough money to survive the challenges that each day brings? Then no one can stop you from not wanting to go to college.
P.S.
Various reasons exist why you feel that going to college is not an option. Some of them are you don't have the money, you need to find a job ASAP, and you have a plan that does not require you to finish college.
No matter what the reason may be, just see to it that you have a plan. And just like when making any plan work, you should throw in some important life skills.
Some of them are hard work, commitment, dedication, passion, and perseverance. Always keep in mind that not all people who finished college have jobs. As a matter of fact, up to 53% of college graduates are unemployed!
Also, not all of those who didn't go to college do not have jobs. Your educational level is just one of the factors and not the only factor.
Having said that, if you can afford to graduate the college it still makes sense to do it.
Related Questions
Should I immediately go to college after high school?
No, it's not a must for you to go to college after graduating from high school. However, you should have a valid reason. That's because employers will ask why you didn't go to college right away.
Is there an age limit when applying to college?
No, there is no age limit when applying to college or university. This means that you can go to college even if you are already in your 50s or 60s if having a degree will make your life seem more complete.

Disclaimer: The views and opinions expressed in this article are those of the authors and do not necessarily represent those of the College Reality Check.