Do Electives Matter in High School?
There are classes you need to take every year in high school. And then there are also classes that you may have to take as a requirement or personal choice, depending on the institution you are attending. They are known as electives, and you may be wondering if it's that important for you to take and get good grades in them.
High school students must complete core classes not only for them to be able to graduate but also because the grades they get in them are considered by many colleges when recalculating GPAs. Electives are important to take, too, as it allows high schoolers to demonstrate their strengths and talents.
Whether your high school requires you to take electives or gives you the option to skip them, read on.
This post is all about those elective classes — what makes them different from core courses, why they are role players in the college application process and which ones you should opt for.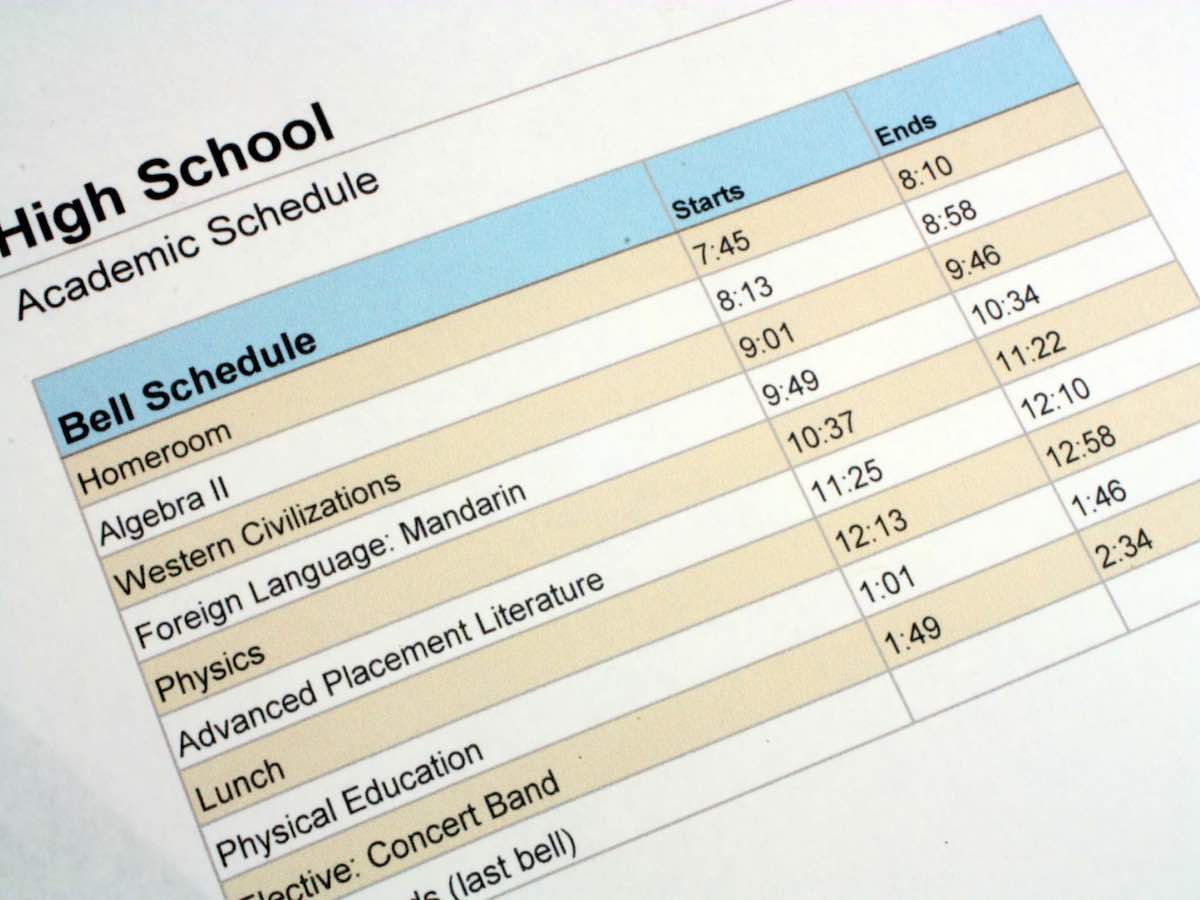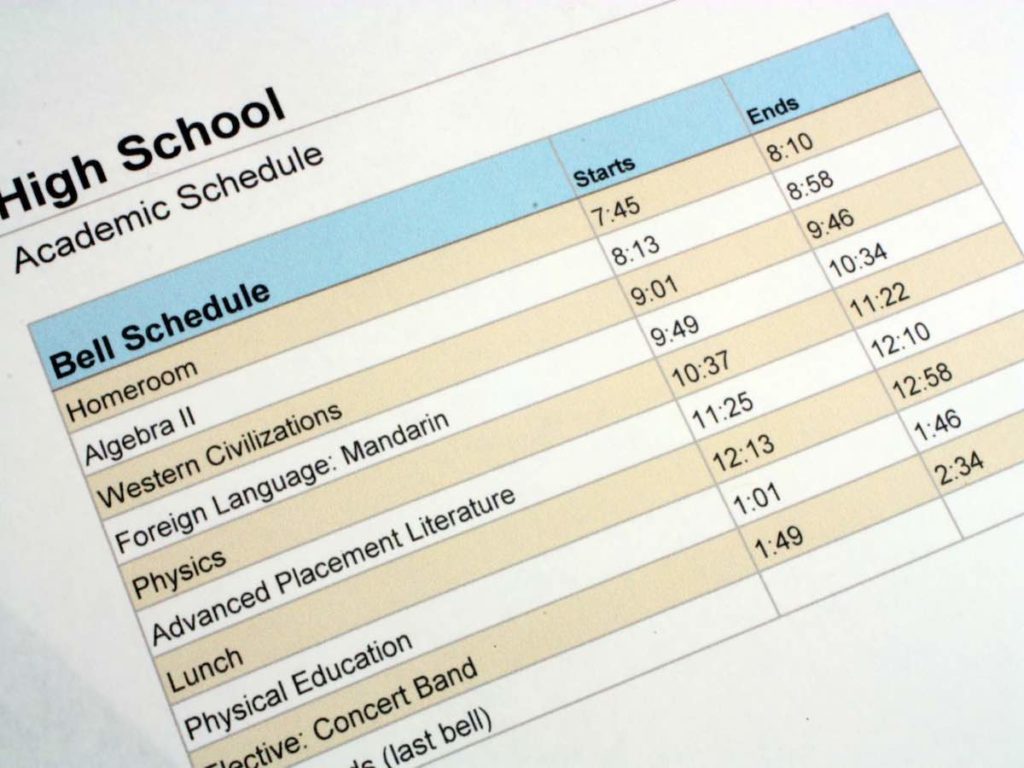 What are Elective Classes in High School?
Simply put, elective classes in high school are classes that are not a part of the traditional and mandatory high school curriculum. Just about anything that isn't considered a core class, such as English and math, is an elective. Electives can be mandatory or optional, depending on the high school's requirements.
English, math, science, social studies — if the class you are taking or about to take in high school isn't one of these, chances are that it's an elective.
The number of elective classes to choose from can vary from high school to high school.
Basically, electives are there in order for you to have a more well-rounded high school experience. You can choose electives in accordance with your hobbies, interests or passions in life. But then you can also pick those that can make your application competitive enough for the selective college of your liking.
There are electives in various areas, ranging from business, computer science, foreign language to math.
As mentioned above, electives may or may not be mandatory in high school. This is when the importance of consulting the matter with your counselor comes in.
Are AP Courses Considered High School Electives?
Many colleges and universities consider AP courses as college-introductory courses equivalent to college credits. On the other hand, while some high schools consider AP courses electives, others don't. High school students should consult with counselors to determine whether or not AP courses count as electives.
Whether or not AP classes are considered electives depends on the high school.
One of the nicest things about taking AP classes that serve as electives, too, is that it allows you to earn required high school credits. It may also enable you to earn college credits, which can help save time and money.
At Evergreen Valley High School, which is located in San Jose, California, AP courses are entirely different from electives.
On the other hand, a senior member of the College Confidential community says that many AP courses at his/her high school are considered electives, such as AP Psychology, AP art history, and AP world history.
The individual adds that, as a matter of fact, some were even regarded as core courses.
Are Electives Required in High School?
The number of electives high school students need to take depends on the total number of credits students must earn in order to be able to graduate. Total high school credits required can range anywhere from as low as 13 to as high as 24. In most instances, credits from core classes alone aren't enough.
Core classes in high school such as English, math, science and social studies are usually worth 1 credit each per year. Doing the math, each one of them is worth 4 credits in total.
Because the total credits are less than the requirement for graduation, high schoolers need to take electives.
Thanks to elective classes, students can earn all the total number of credits necessitated for graduation. More often than not, electives consist of fewer credits than core classes. For instance, many electives are worth 1 credit. But then there are also those that are worth 0.5 credits only.
And even if taking electives is not a requirement, it's generally a good idea to take some challenging ones, especially if you are thinking about filling your college list with some of the most competitive institutions in the land.
So many institutions of higher education consider high school academic rigor in the admissions process.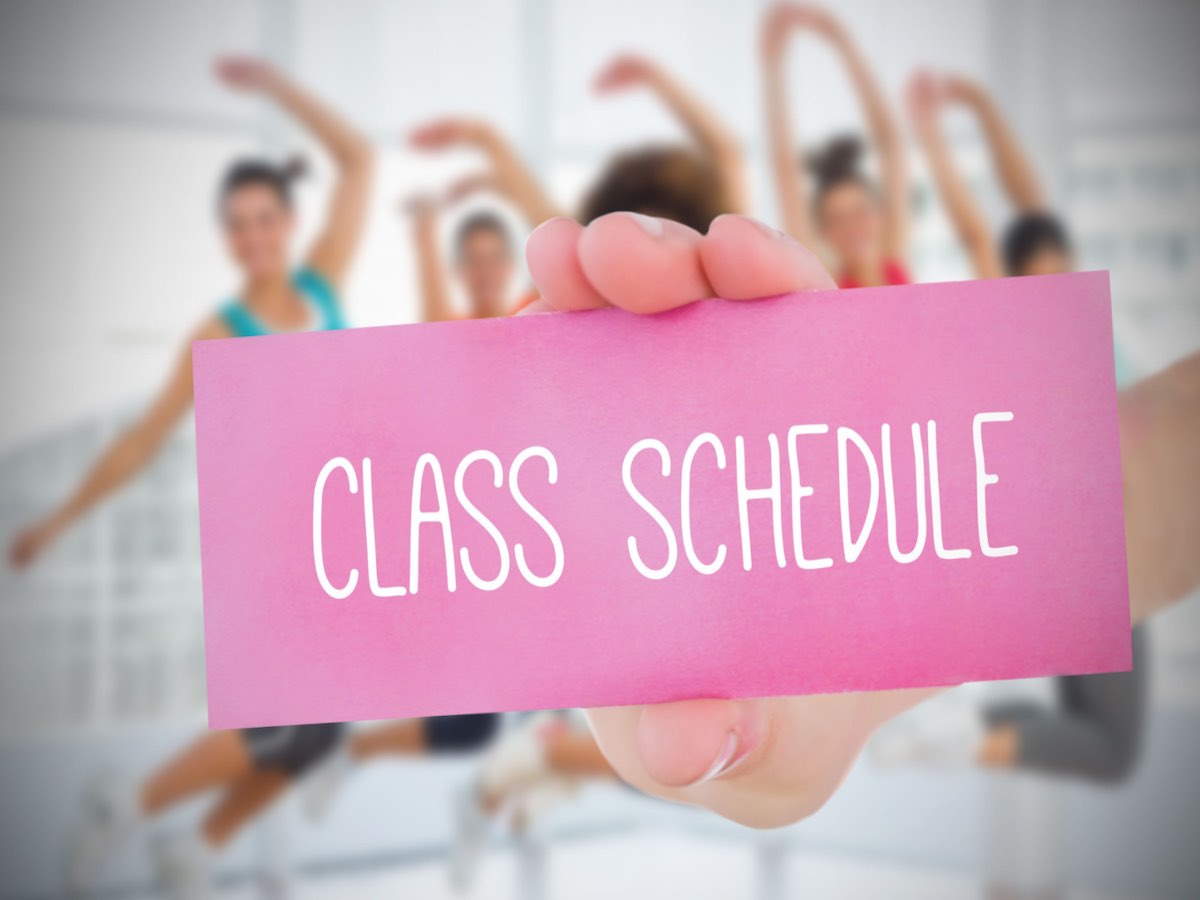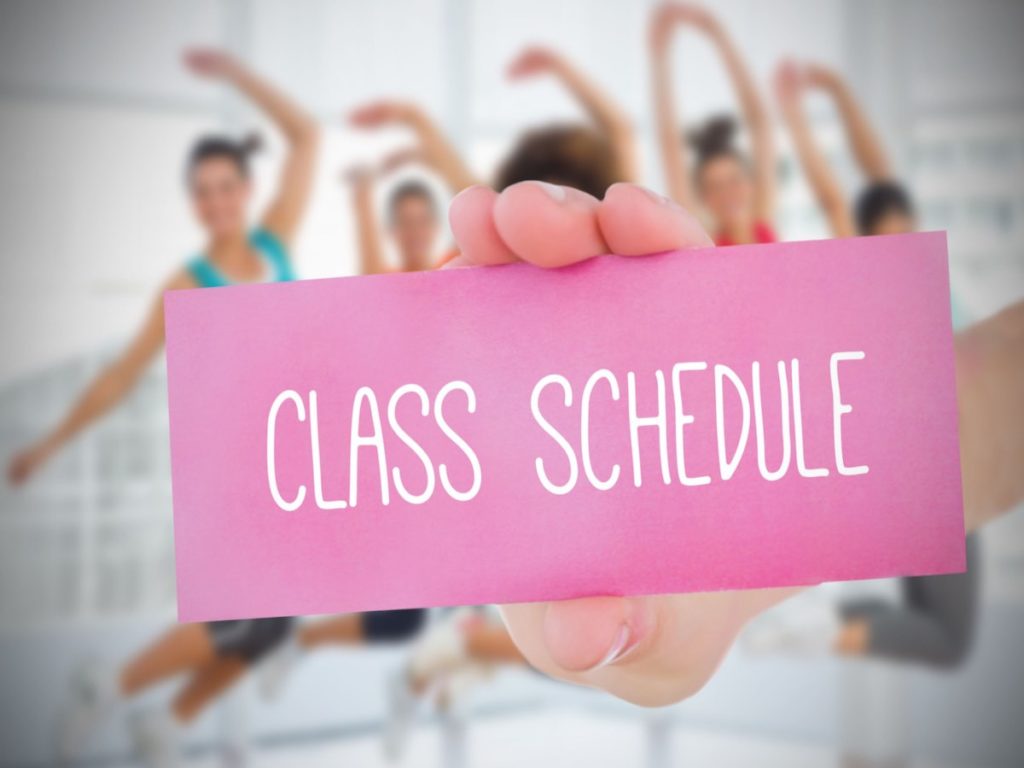 How Many Electives Should You Take to Graduate High School?
Because some high schools require students to take electives while others don't, the number of elective classes high schoolers have to take depends on the requirements of the institutions they are attending. At high schools where taking electives is mandatory, students usually have to take around 7 electives.
There are certain factors to take into account before deciding on the number of elective classes to take.
Does your high school require you to take electives? How many students will have to take for the purpose of graduating? Is your target college competitive? How many elective credits does its admissions office say you will have to earn?
At some high schools, students are not required to take electives. That's because, typically, the total number of credits from core classes would suffice to meet the requirement. At other high schools, on the other hand, it's a must for students to take electives, the number of which can vary from institution to institution.
As mentioned earlier, some elective classes are worth 1 credit, while others are worth 0.5 credits. It's not uncommon for many high schools to require their students to take one to three elective classes a year.
At all public high schools in Minnesota, for instance, students must earn a total of at least 7 elective credits in order for them to graduate.
While high school electives can offer personal and academic benefits, taking more of them than you can chew is a terrible idea. That's because they may overshadow your core courses and even keep you from getting good grades in them — at many colleges and universities, core course grades are far more important than elective grades.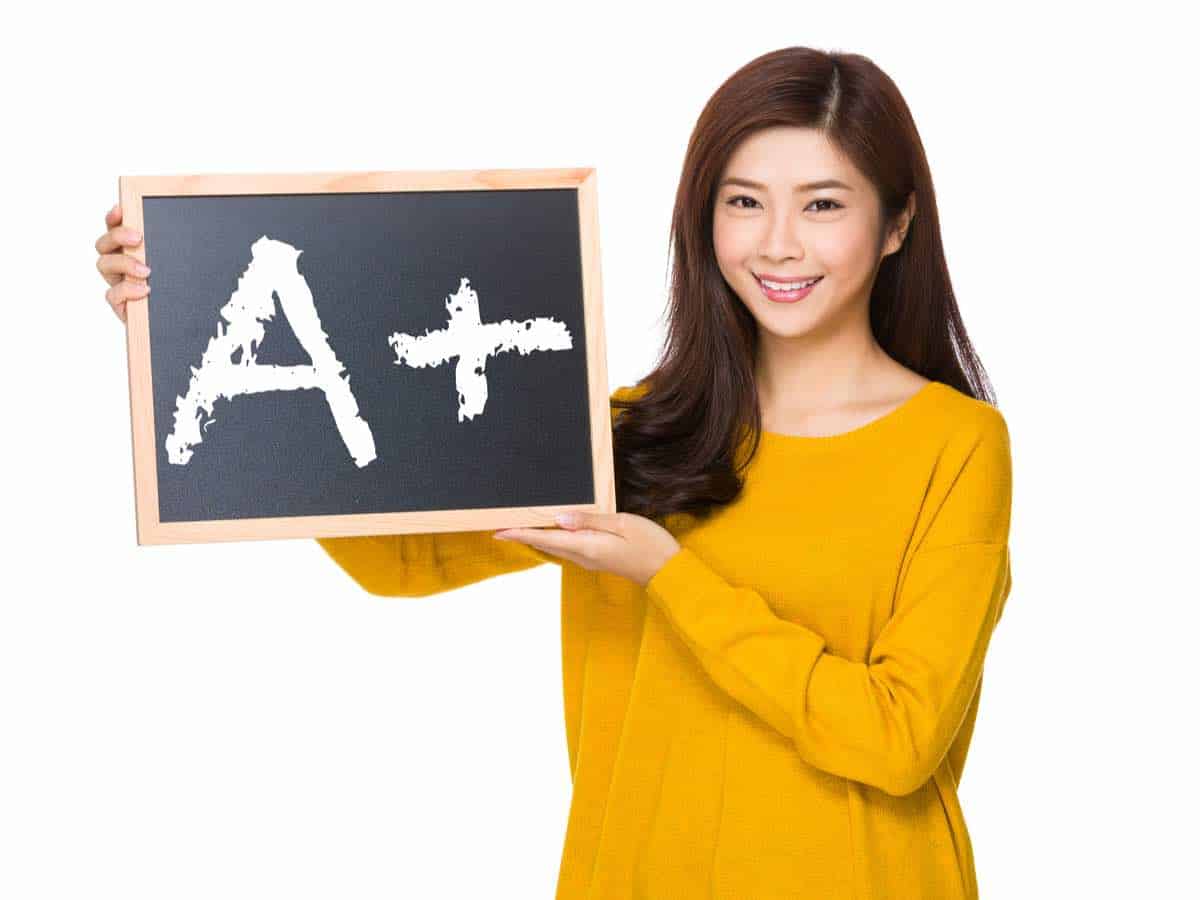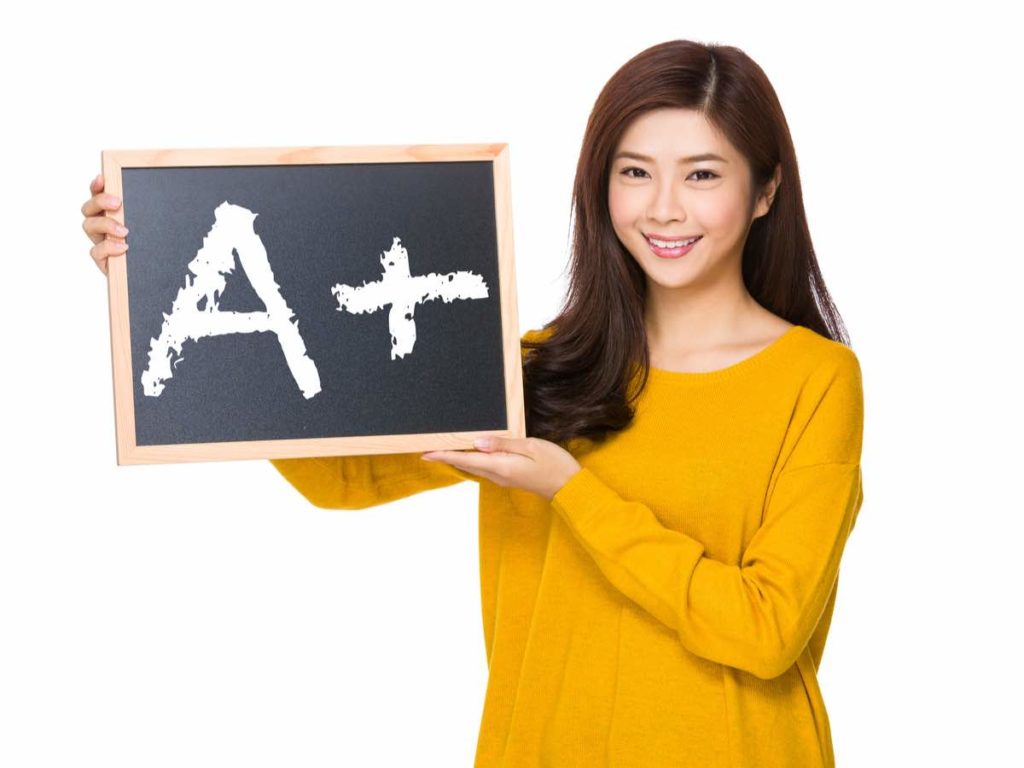 Do Electives Count Toward GPA?
High school GPAs consist of all classes taken by students, including both core classes and electives. However, in many instances, it's a different thing for colleges. Some institutions of higher education that recalculate high school GPAs consider all classes, while others sometimes only count core classes.
It's true that the overall GPAs of high schoolers are mainly decided by the grades they get in their core courses. That's because it's not uncommon for each one of them to have higher course credits than electives.
Likewise, most colleges care more about core courses than electives, which can become evident the moment that you check the high school core courses they require or recommend.
Columbia University, for instance, requires applicants to have completed the following:
| | | |
| --- | --- | --- |
| SUBJECT | REQUIRED UNITS | RECOMMENDED UNITS |
| English | 4 | – |
| Mathematics | 3 | 4 |
| Science | 3 | 4 |
| Foreign Language | 3 | 4 |
| History | 3 | 4 |
| Electives | 3 | 4 |
Meanwhile, this is what the class requirements for the University of Michigan – Ann Arbor look like:
| | | |
| --- | --- | --- |
| SUBJECT | REQUIRED UNITS | RECOMMENDED UNITS |
| English | 4 | – |
| Mathematics | 3 | 4 |
| Science | 3 | 4 |
| Foreign Language | 2 | 4 |
| Social Studies | 1 | – |
| History | 3 | – |
Still, the grades high schoolers receive in their elective classes are role players in the determination of their GPAs.
When applying to colleges, there's a huge possibility that many or all of them will recalculate your GPA in order for it to suit their needs and thus make it easier to come up with an admissions decision. However, it's important to note that some colleges will simply use the GPA on your high school transcript.
Because different colleges have different policies when it comes to using the GPA in the admissions process, it's a good idea to aim to get good grades not only in your core classes but in your electives, too.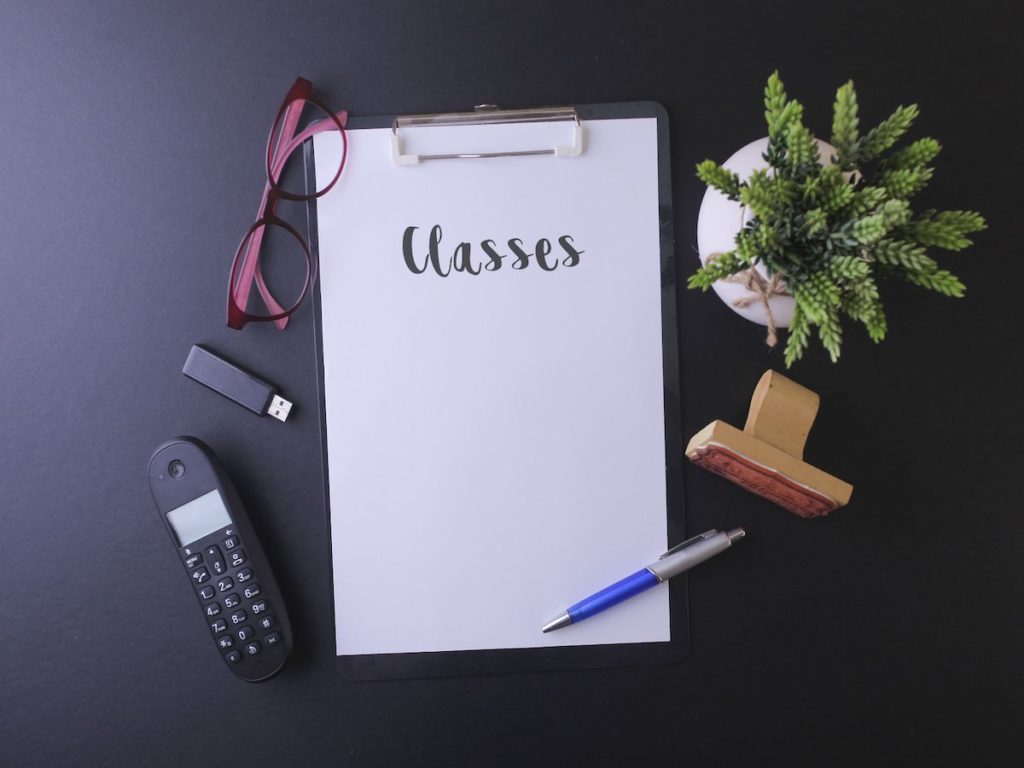 Do Colleges Require High School Electives?
Some colleges require high school electives, while others don't. Some of those that do require a handful of high school electives, but then there are also those that are happy with one. Whether high school electives are required or not, one thing remains true: colleges find core classes more important than electives.
When deciding on the number of electives to take, consider the requirements at your top-choice colleges.
For instance, at Brown University, which is desired by many graduating high schoolers as it's an Ivy League school, at least one high school elective is recommended. There is no data saying electives are a requirement.
Dartmouth College, which is another Ivy League, doesn't say applicants must have taken any electives.
The University of California – Los Angeles, meanwhile, requires at least one high school elective. The same is true for the University of North Carolina at Chapel Hill, which is another highly ranked public institution.
On the other hand, the University of Texas at Austin looks for applicants with at least six electives.
What Electives Should You Take in High School?
Electives high school students should take depend on factors such as their personal preferences, talents, and abilities. However, they should also take into account what their target colleges look for or what degree programs require. For balance, course load, extracurriculars, and social life should be considered, too.
For many teens in high school, choosing which electives they should take can be as stressful and nerve-racking as the college application process itself.
With careful planning, however, they can choose the ones that suit their needs and academic and career goals.
Already got an idea of which college degree program you would like to enroll in after high school or what career path you would like to take after college?
Then it's a must to get ready for it today by taking the necessary electives. Check out the following electives recommended for various career options in order to have an idea:
What high school electives should I take to become an accountant?
It's no secret that accountants have to deal with a lot of numbers on a day-to-day basis. Because of this, high schoolers planning on venturing into the accounting field should consider taking a lot of math electives. Some of those that can prepare them for their future career include advanced math elective classes, including pre-calculus or calculus.
What high school electives should I take to become an architect?
Since architecture involves design, high school students looking to become architects someday may take electives such as photography, painting, sculpture and art history. But because architecture also involves a lot of math and physics, they can gear up for an architecture program better by taking high school electives in the said areas, too.
What high school electives should I take to become a computer programmer?
Many high schools offer an assortment of electives perfect for soon-to-be computer programmers. Some common examples are web designing, web programming, media technology, computer repair and, of course, computer programming. Since computer programmers also have to be good with numbers, math-related electives should be taken as well.
What high school electives should I take to become a doctor?
High schoolers who are planning on becoming doctors one day are encouraged to take as many science electives as they possibly can and do well in them, too. Some excellent recommendations for a more impressive high school transcript include an introduction to health care, anatomy and physiology, safety and first aid, and food and nutrition.
What high school electives should I take to become an engineer?
No matter the branch of engineering you are eyeing, it's of utmost importance to have excellent math and science skills. It's a good idea to do well not only in electives but also in core classes like algebra, calculus, chemistry and physics. Electives such as computer math and probability and statistics are great math electives for future engineers.
What high school electives should I take to become an entrepreneur?
Because entrepreneurship is interdisciplinary, high school teens planning on having their own money-making ventures in the future may consider taking an assortment of electives, depending on their goals. Some typical examples include accounting, business, marketing, personal finance, public speaking, writing and composition, and computer science.
What high school electives should I take to become a lawyer?
There are many different high school electives teens who are dreaming about entering law school may take. Advance composition, journalism and public speaking are some common recommendations. Social studies that usually cover social issues, world history, criminal law and government is also a highly suggested high school elective.
What high school electives should I take to become a public relations specialist?
If you are thinking about taking a career path in public relations or a closely related field, you can choose from a wide array of high school electives that can prep you for it. Advertising, communications, creative writing, information technology, journalism, marketing, public speaking and technical writing are considered some of the top options.
What high school electives should I take to become a registered nurse?
Obviously, some of the best electives high schoolers should take if they want to serve as registered nurses after college are health and hard sciences such as anatomy and physiology, psychology, biology, and chemistry. Believe it or not, it's also highly recommended for them to take math electives such as algebra, geometry and even pre-calculus.
What high school electives should I take to become a software developer?
There is no denying that some of the top high school electives for those who are looking forward to developing software are computer science-related ones. They include computer programming, computer applications and network technology. Software developers also need to be good at math, which is why numbers-related electives are a must as well.
What high school electives should I take to become a teacher?
Basically, just about any elective associated with basic academic subjects such as math, English, science and social studies is recommended to be taken by high schoolers planning on becoming teachers. It's also a great idea for them to take electives that can help foster their self-confidence as well as interpersonal and public speaking skills.
What are Some Easy High School Electives?
The difficulty level of high school electives can be relative — what's hard for a student who is not interested in a class may be fairly easy for a student who is excited to take the class. Especially if the goal is to gain admission to a selective college, it's a good idea for high schoolers to take challenging electives.
Some high schoolers take electives simply because it's a requirement for them to be able to graduate. But then there are also those who take them in order to be able to impress admissions officers at competitive colleges.
If your goal is to meet your high school's requirements solely, feel free to take the easiest electives out there.
The general consensus is that the following electives are some of the farthest from being tough:
Acting
Art history
Choir
Creative writing
Film history
Journalism
Photography
Physical education
Psychology
Public speaking
Just Before You Take High School Electives
High school electives allow you to pursue your passion in life or explore new horizons. More importantly, depending on which institution of higher education you are planning on applying to, they enable you to tell college admissions officers who you are and what you can contribute to the campus.
Choose your electives smartly and get good grades in them as well, and your transcript will be swell!
If you have other pressing questions about high school electives, don't be too shy to consult with your counselor — he or she is there to help you with matters concerning electives and so much more.

Disclaimer: The views and opinions expressed in this article are those of the authors and do not necessarily represent those of the College Reality Check.