How to Cold Email a Professor for Research Opportunities
To cold email a professor when asking for research opportunities at a university, students must use an informative subject line and provision of information about themselves and the work(s) of the professor connected with their area of study. The student must make the email formal, concise, and personalized, remembering to attach the resume and/or transcript.
Cold emailing a professor for research means sending an email to a professor who has no idea of who you are for a lack of prior relationship or communication for research purposes.
It can be challenging and intimidating to send a cold email to a dignified individual who holds the key to the success of your research, but the payoff is worth it if you pull it off.
Have a professor's name in mind but out of your mind trying to figure out how to get in touch with him or her?
Below are the 7 steps when reaching out to a professor for that much-needed research opportunity.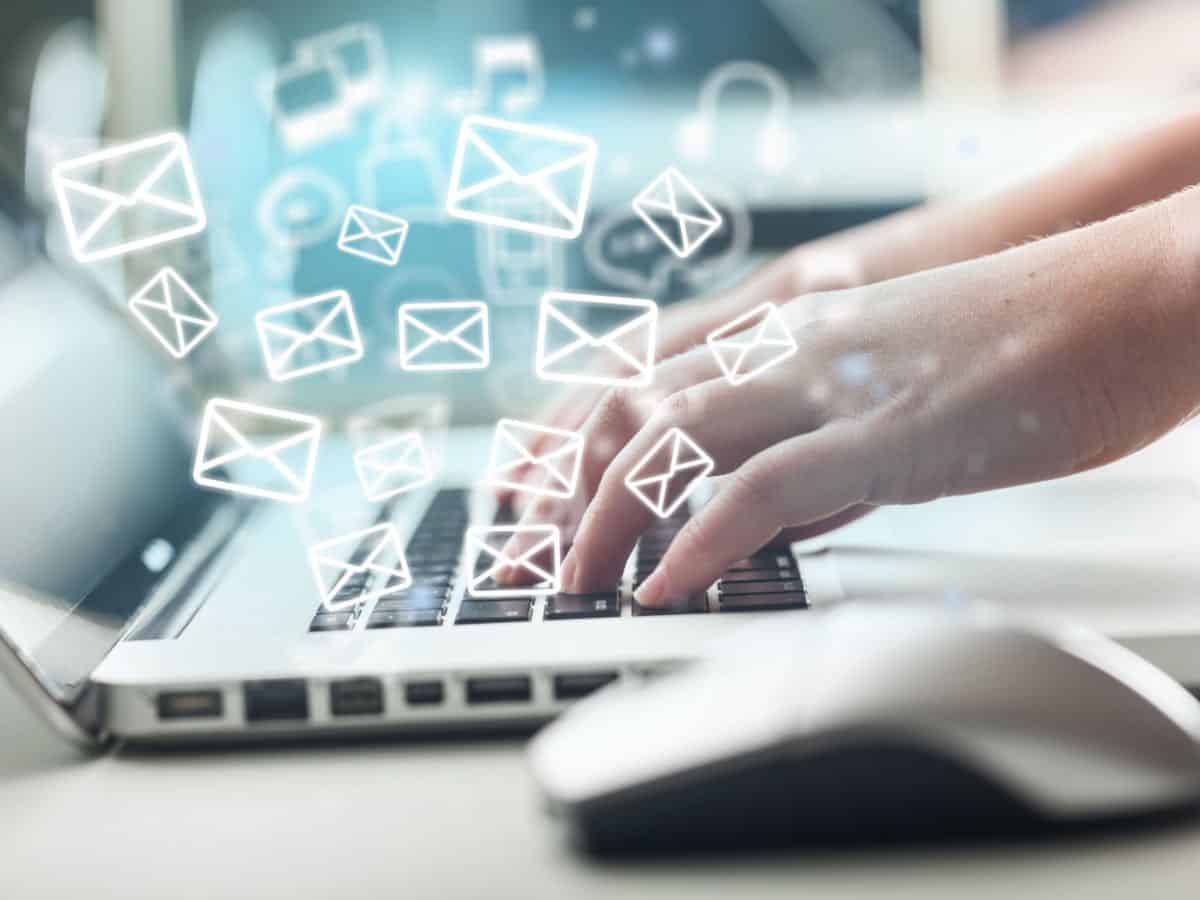 1. Send a Cold Email Before 8 am
Generally speaking, the best time to send a cold email to a professor for research purposes is early in the morning, just in time before the start of office hours. So, in other words, click that "send" button before 8 am.
And now comes a critical question: how soon should you cold email a professor?
Refrain from emailing your professor a day before your research paper is due — even if he or she has some time available, chances are that you will get no answer to any of your questions because it's not right to put a professor under pressure.
Remember that the sweet spot as to when to cold email a professor, typically, is 1 to 2 weeks before submitting your research.
It's also a smart move to avoid cold emailing the professor you are eyeing during the busiest times of the semester, such as around midterms and finals as your request may wind up being the least of his or her priorities.
2. Make the Email Subject Line Informative
On campus, some of the busiest individuals are professors.
That's why you should be as considerate and understanding as much as possible by creating an informative subject line, thus allowing your professor to know right away what your cold email is about.
Besides making it informative, you may personalize the subject line, too. For instance, you may mention the class you're taking with the professor or the name of his or her paper that resonates with you the most.
But it's also great to keep the subject line from being truncated, which is why you should try to limit it to 40 characters.
3. Address the Professor the Right Way
Nothing can put off a professor more than you not knowing how to address him or her properly. This is especially true since it's not unlikely for professors to prioritize students who are actually knowledgeable about them and their work.
Use "Professor" or "Dr."
Definitely, the likes of "Mr." and "Mrs." as well as "Sir" and "Ma'am" should not make it to your cold email to your professor.
And the importance of avoiding addressing the professor solely by his or her first name or surname cannot be stressed enough. Making a good first impression is crucial if you want to get some answers to your questions and not a cold shoulder.
4. Introduce Yourself in Less Than 3 Sentences
It goes without saying that you should open your cold email with an introduction of yourself.
Using not more than 3 sentences, allow the professor you are cold emailing to have an idea of who you are as well as what makes you different from all the other students that have been sending him or her cold emails for research purposes.
The goal is to let the professor know that you are worthy of what very little available time he or she has.
And while it's nice to provide the professor with enough details about you and the things that make you not like the rest, you should keep from writing a lengthy autobiography that can strain the professor's eyes.
5. Explain the Reason for the Cold Email
And now we have arrived at talking about arguably the most important part of any cold email to professors for research: explaining why you have decided to turn to the recipient for the particular undertaking you have.
Tailoring your cold email to the professor is definitely a plus. Mention his or her work that has the most impact on you, how it relates to your research and the valuable perspective it can lend to your paper.
Be as specific as you can — instead of saying that you read his or her website, cite titles and passages that prove you eat, sleep and breathe his or her work.
It's also a wonderful idea to mention that you follow the professor's Facebook, Twitter or any other social media account and even mention posts that resonate with you the most in order to verify your claim.
6. Give a Call to Action
To make your cold email to a professor for your research a success, it has to be persuasive. And for it to be persuasive, you should encourage your email recipient to do something — of course, to your utmost advantage.
Because of this, you should end your cold email in a way that allows the professor to know some of the available steps to take as far as your request to join his or her research group to learn things that could be valuable to your work. It can be anything from chatting in person or via video conferencing of whatever he or she has in mind.
Just remember to avoid sounding demanding or nagging to avoid putting off the professor.
7. End the Cold Email the Right Way
Using "Sincerely" or "Regards" or something else that's formal or semi-formal is an appropriate way to end your cold email. It's also usually a good idea to let the professor know you understand completely that he or she has a busy everyday schedule and that replying only when time permits is perfectly fine.
But steer clear of being too presumptive by ending your cold email with something like "Thanks in advance!"
Good and Bad Cold Emails to a Professor for Research
Let's end this post by me giving you a couple of examples of a cold email to your professor — one that you should avoid sending to him or her no matter what happens and another that you may use as a guide or template.
Bad Cold Email Example to a Professor for Research
This is an example of a bad cold email:
Subject: Looking for a lab to join for my research
Hello, (name of professor)!
I'm (name of student), currently in (year in college) and majoring in (name of major). I was just wondering if there's any space available left in your lab for an undergraduate like me. If so, when can I join?
See you soon!
Take care,
(Name of student)
What's wrong with the above cold email to a professor for research?
Everything!
As you can see, none of the elements of the email align with the things we talked about on cold emailing a professor the right way.
Good Cold Email Example to a Professor for Research
On the other hand, this is an example of a good cold email:
Subject: Looking to have undergraduate research opportunities about (topic of research)
Professor (name of professor),
My name is (name of student), a (year in college) student majoring in (name of major).
Your paper on (topic of research work) intrigued me a lot; I found the section (part of the research) particularly exciting and compelling. I came across your work (explanation of how one learned about the professor's paper), and I would appreciate it if I could have the chance to talk with you about (topic of interest) and possibly the opportunity to join your lab.
My previous experience in (class or research work) has established my intention to develop my research skills and (objective or goal), which would be made more attainable by your expertise and academic focus. I know you are very busy, but I would appreciate it if we could schedule a Zoom or in-person appointment.
I have attached my resume and unofficial transcript. Thank you very much for your time!
Regards,
(Name of student)
Everything about this particular email meets each and every pointer on how to properly cold email a professor the right way.
Always keep in mind all the things you read in this post, and you're golden!
Can you send a follow-up to a cold email to a professor?
It's perfectly fine to send a follow-up email to a professor for research. However, you must wait for 1 to 2 weeks before communicating with the professor once again via email. It's exactly for this reason why, earlier, it was mentioned that you should cold email a professor 1 to 2 weeks before your paper's deadline.
Should you attach your resume or transcript to your cold email?
Attaching your resume to your cold email allows the professor to know you more beyond your introduction in the email itself. It's also suggested that you attach with your cold email your unofficial transcript, which will give the professor the chance to take a look at the classes you are taking.

Disclaimer: The views and opinions expressed in this article are those of the authors and do not necessarily represent those of the College Reality Check.