Do Employers Accept Online Degrees?
Some people with certain educational goals and career aspirations may find it more convenient to go to online schools.
But because together with fully accredited institutions are diploma mills, no one can blame some high school graduates and employed adults for not being 100% invested in earning a degree by attending classes on the web.

Fortunately, more and more employers have started accepting online degrees since 2015.
Over 60% of them agree that online degrees are similar to traditional degrees, the kinds conferred by physical colleges and universities.

What's more, in 2019, over 70% of all companies in the United States hired online degree holders.

Planning on going to an online school?
Don't stop reading now — this article will guide you on how to go about applying to a college on the web that you can put your trust in.
Bogus Online Degrees and Colleges
Online schools make getting a college degree convenient.
In many instances, they also make getting a college degree cheap and quick.
Because of this, it doesn't come as a surprise why the majority of the students of online schools are working adults who would like to earn degrees without leaving their jobs.
According to a 2019 report, 51% of online college students at the undergraduate level and 70% of online college students at the graduate level were employed full-time.
On the other hand, 41% of all students earning their degrees online were parents.
Besides working adults, many fresh high school graduates and college-level students, too, attend online colleges.
This is especially true for those who cannot afford the cost of going to traditional colleges and universities and would like to obtain a college degree without toiling for two or four long years, depending on the program.
Unfortunately, because many like the idea of earning college degrees without spending a lot of cash and studying for a long time, too, a lot of crooks are springing into action to grab the opportunity for them to earn money quickly.
It's exactly due to this why diploma mills and bogus online colleges come aplenty.
For instance, Belford University once fooled an unsuspecting 59-year-old woman from Matawan, New Jersey, into thinking that she could be a doctor without much trouble.
After paying $1,400 and taking a multiple-choice test, the woman received a letter from Belford University stating that she could then see patients and prescribe drugs, and her diploma and paperwork would be mailed to her soon.
However, it turned out that all that she could prescribe legally was an apple a day to keep the doctor away.
According to World Scholarship Forum, besides Belford University, there are many other fake online colleges in the US, such as:
American Central University
American Coastline University
Bienville University
Cal Southern University
Christian Leadership University
Concordia College and University
Frederick Taylor University
LaSalle University Louisiana
Louisiana Baptist University
Madison University
Tennessee Christian University
University of Beverly Hills
Vancouver University Worldwide
Washington International University
The victim said that it was hard not to put her trust in Belford University because the student counselor who gave her a call sounded so convincing. What's more, Belford University's website itself said that it's accredited.
Speaking of which, one of the things that separate legitimate online schools from fake ones is accreditation.
Legit schools operating online (and offline, too) are more than proud to announce that they are regionally or nationally accredited — we will talk more about this matter in a few, so don't stop reading now.
However, it doesn't necessarily mean that others offering degrees in exchange for money are not accredited.
Some of them will tell you they are accredited learning institutions, too. But the problem is that their accreditation comes from the many fake accrediting bodies operating in the US.
And if you think that diploma mills and bogus online colleges are rampant only in the US, think again!
Early in 2021, up to 85 online schools in the UK were shut down for selling fake college degrees.
Many Online Graduates are Successful
You're here because you are looking for an answer to the question, "do employers accept online degrees?"
Here's a fact: many employers have online degrees themselves!
To prove that it's true, all you have to do is go to LinkedIn and follow these simple steps:
In the search bar, key in the name of the online school you are eyeing, e.g. SNHU or University of Phoenix
Hit the ENTER key.
Click on the name of the online school to access its LinkedIn profile.
Click on the Alumni tab.
In the resulting search bar, key in "CEO" or "business owner" or similar keywords.
Hit the ENTER key.
That's it — you will come across the LinkedIn profiles of CEOs and business owners who graduated from the online school you are researching.
Coming across the LinkedIn profiles of these people, you can have peace of mind that you can be successful, too, one day, provided that you apply to the right online school to earn your online degree.
Besides paying LinkedIn a visit, you may also head to some full-length reviews of the online school posted on the internet. Many of them will have a section featuring some notable alumni.
Especially if the online school you are considering applying to is respected, you might come across people whose names ring a bell and whose faces look familiar.
Some of them could be congressmen, lawyers, professors, authors, journalists, entrepreneurs, athletes, and TV and movie personalities.
By the way, before the internet came into being, which paved the way for online learning, there's distance learning by means of correspondence schools, where everything was administered through the exchange of mails.
Did you know that some really famous people such as Franklin D. Roosevelt, Nelson Mandela, and Charles Schultz got their college degrees via old-fashioned distance learning?
Thanks to online learning, you can be just as successful as these people, but without the need to wait for days to get your hands on your coursework essentials.
How to Find Reputable Accredited Online Colleges
Now that we have established the fact that online degrees can be legitimate and thus accepted by employers, you can have peace of mind that earning a college degree via the internet should not keep you from having a bright future.
To get your hands on an online degree that can help you land the job of your wildest dreams, it's a must that you attend the right online school.
Alas, while there are plenty of reliable and valid colleges and universities operating on the web, there are also phony ones.
Making the mistake of enrolling at a fraudulent online school will waste not only your money but time, too.
Fortunately, it's not that difficult to figure out which online schools you should consider applying to and which online schools you should avoid at all costs.
By spending a few minutes in front of your computer, you will be able to tell which online colleges and universities you should cross out of your list.
Here are some of the most important things you should check out when looking for an online school:
Accreditation
Just because an online school's website says it has accreditation doesn't mean right away that it's legit.
As mentioned earlier, even some diploma mills are accredited — it's just that their accreditation comes from accrediting bodies that they themselves created to make them seem like they're the real thing.
In the US, there are only seven regional accrediting bodies and 12 national accrediting bodies that are recognized by the US Department of Education and the Council for Higher Education Accreditation (CHEA), too:
Regional Accrediting Bodies
Accrediting Commission for Community and Junior Colleges (ACCJC)
Higher Learning Commission (HLC)
Middle States Commission on Higher Education (MSCHE)
New England Commission of Higher Education (NECHE)
Northwest Commission on Colleges and Universities (NWCCU)
Southern Association of Colleges and Schools Commission on Colleges (SACSCOC)
WASC Senior College and University Commission (WSCUC)
National Accrediting Bodies
Accrediting Bureau of Health Education Schools
Accrediting Commission of Career Schools and Colleges
Accrediting Council for Continuing Education and Training
Accrediting Council for Independent Colleges and Schools
Association for Biblical Higher Education Commission on Accreditation
Association of Advanced Rabbinical and Talmudic Schools Accreditation Commission
Association of Institutions of Jewish Studies
Commission on Accrediting of the Association of Theological Schools
Council on Occupational Education
Distance Education Accrediting Commission
National Accrediting Commission of Career Arts and Sciences
Transnational Association of Christian Colleges and Schools Accreditation Commission
If an online school proudly says that it's regionally or nationally accredited, but the accrediting body responsible for its accreditation is not on the list above, look for another school offering online degrees!
Campus or Office
Some online schools offer hybrid learning, which is a combination of online and in-person classes. It's because of this why they have campuses.
As a matter of fact, many online schools have multiple campuses across the US. For instance, Strayer University, a for-profit school that offers online and traditional degrees, has a total of 64 campuses.
But then, some online colleges and universities offer programs via the internet only.
Online schools whose classes take place digitally exclusively are not expected to have any campus at all.
Still, they should have physical offices their administrators could use for carrying out their everyday administrative tasks, or their students may visit for an assortment of academic-related reasons.
Having no physical headquarters is a red flag.
It's also of utmost importance for any online school to provide various contact details so that you may be able to get in touch with it in a way that you deem the most convenient and appropriate.
This is why you should be very suspicious if the online school doesn't have any phone or fax number.
Anyone with a device capable of hooking up to the internet can create an email account.
And this brings us to one telltale sign that an online school is probably fake: its email address doesn't have its name in the domain name.
If it's legit, an online school will have the money and technology to come up with an email address bearing its name.
Name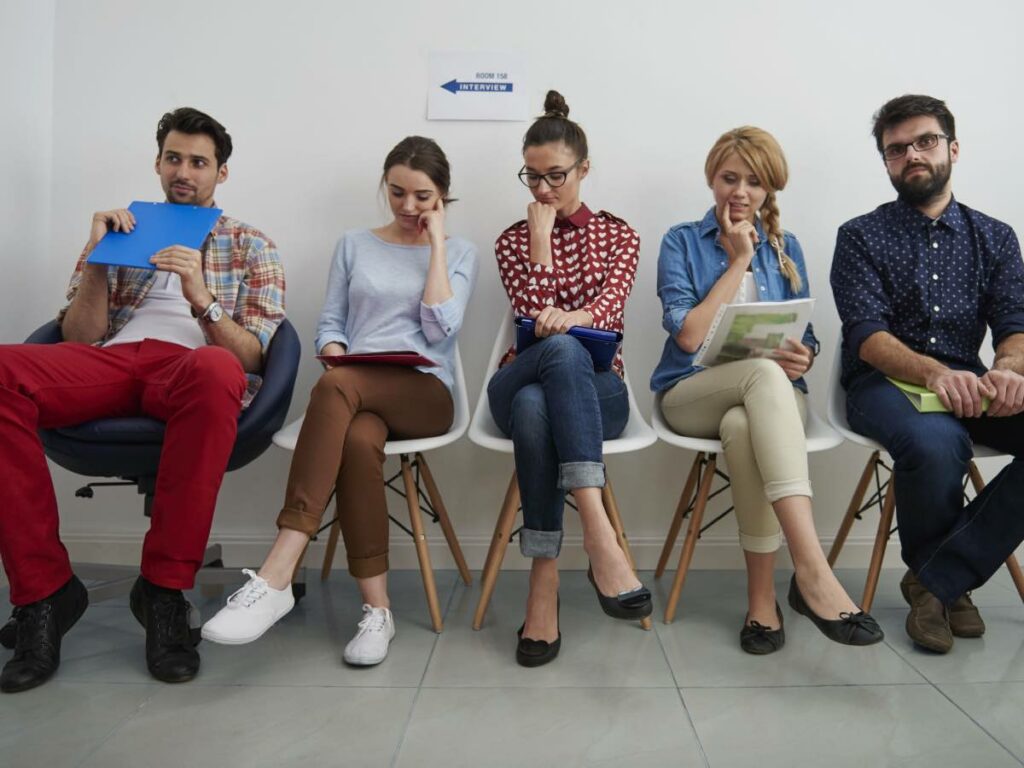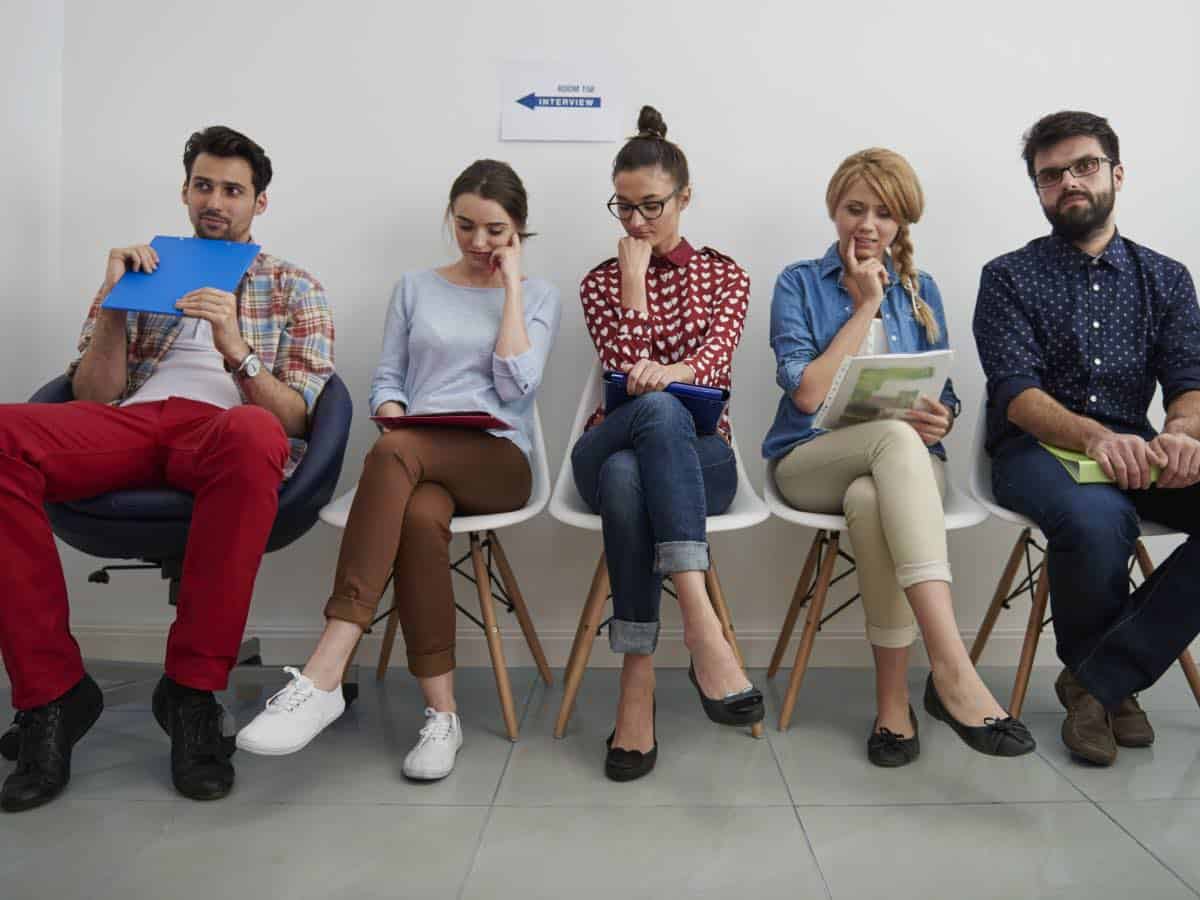 In some instances, taking a look at an online school's name alone is enough to determine whether or not it's something you can put your trust in.
Unfortunately, many diploma mills are very good at making themselves sound legitimate and reputable. However, there are times when it's their names themselves that give them away.
Everyone can agree that Harvard University is one of the most respected and easily recognizable schools.
Stay away from an online school whose name is "Harvard Tech University or "Harvardite University".
Obviously, it's just trying so hard to make it seem that it's associated with Harvard University (who doesn't dream of attending Harvard?) and trick unsuspecting victims into thinking that the degree they can get from it is Harvard University-level.
But because it's not right to judge a book by its cover, it's certainly not right, too, to judge a book by its title. This is why you may give the online school a call and ask why the administrators chose that name.
No phone number to dial?
Just as advised earlier, be very suspicious!
Just a quick tip before we proceed to the next one: most reputable online schools in the US have websites that end with ".edu".
But be careful because, these days, many education-related domain names can be purchased for as cheap as $20 a year, making it trouble-free for diploma mills to get their hands on them.
Credit for Experience
Practically anyone with a high school diploma or equivalent (e.g., a GED, TASC or HiSET certificate) can apply to online schools, especially those with open admissions policies.
While many fresh high school graduates consider attending online schools, working adults are usually the ones that many online schools appeal to.
Many working adults who would like to earn degrees via the internet have gone to college before. Some of them attended college for a couple of semesters only, while others have completed their chosen programs.
In any case, many online schools accept credits earned elsewhere.
This is especially true if the credits were earned from a regionally accredited school, which is why it's generally a good idea to apply to a college or university with a regional accreditation, just in case you decide to transfer to another school.
Some of the best online schools also give credits for experience, or credits earned outside the classroom, making earning an online degree so much faster and cheaper, especially among working adults.
To gain credits for experience, you will be asked by the online school to take an exam to prove your knowledge or skill set.
You may also be asked to present a portfolio to document your body of work or provide references from co-workers or people who are familiar with your work or capabilities.
Fake online schools, on the other hand, might give credits for experience simply by looking at your resume.
Reviews
What better way to learn more about an online school than through the words of students who applied to it?
Nothing can give you some kind of a firsthand experience attending a college or university operating in cyberspace more than checking out the feedback of those who earned their degrees from it.
It's because of this why you should give reading online reviews a try.
However, like looking for an online school you can trust, finding authentic and unbiased online reviews can be challenging.
Some of the reviews posted on the web could be by students who were unhappy with the grades that they received and would like to bring their online schools down with them.
The good news is that there are many websites for authentic college reviews out there, such as:
StudentsReviews
CollegeTimes
GetEducated
CampusDiscovery
College Confidential
Besides the sites mentioned above, you may also check out reviews of online schools by visiting the website of the Better Business Bureau (BBB).
You may also consider taking a look at college and university rankings. However, keep in mind that rankings are just as subjective as online school reviews.
That's because the websites that come up with rankings tend to use different indicators of academic quality.
This is why an online school's ranking may change from one website to the next.
Do Employers Care About Online Degrees
Before you even submit your application to an online college, you should think about your future.
The career you will end up with — probably for the rest of your life — will greatly depend on the school you will attend and the degree you will earn. Because of this, it's a must that you choose an online college and degree wisely.
Worry not as your future employer will accept the online degree you will earn from a school operating on the web, provided that the institution is accredited and legit.
Keep in mind the tips and pieces of information you came across earlier when choosing which from among the online schools you have shortlisted you should apply to.
Don't forget to pick an online degree that's right for you and the career you would like to have. Good luck applying to an online school!

Disclaimer: The views and opinions expressed in this article are those of the authors and do not necessarily represent those of the College Reality Check.