What Can You Do With a Finance Degree
A finance degree allows you to leverage on your excellent math and number skills, preparing you for a career where you get to do the things you do the best.

While finance is a business-related major that requires hard work, it opens doors to career opportunities in the private business and industry sector as well as non-profit organizations and government agencies.
In the US, finance graduates make about $68,498 to $96,047 every year, a report by Salary.com says.

Before you declare finance as your major, read on.

In this post, I will guide you through everything you need to know about majoring in finance, thus allowing you to determine whether or not it can give you the college experience and career goal you have in mind.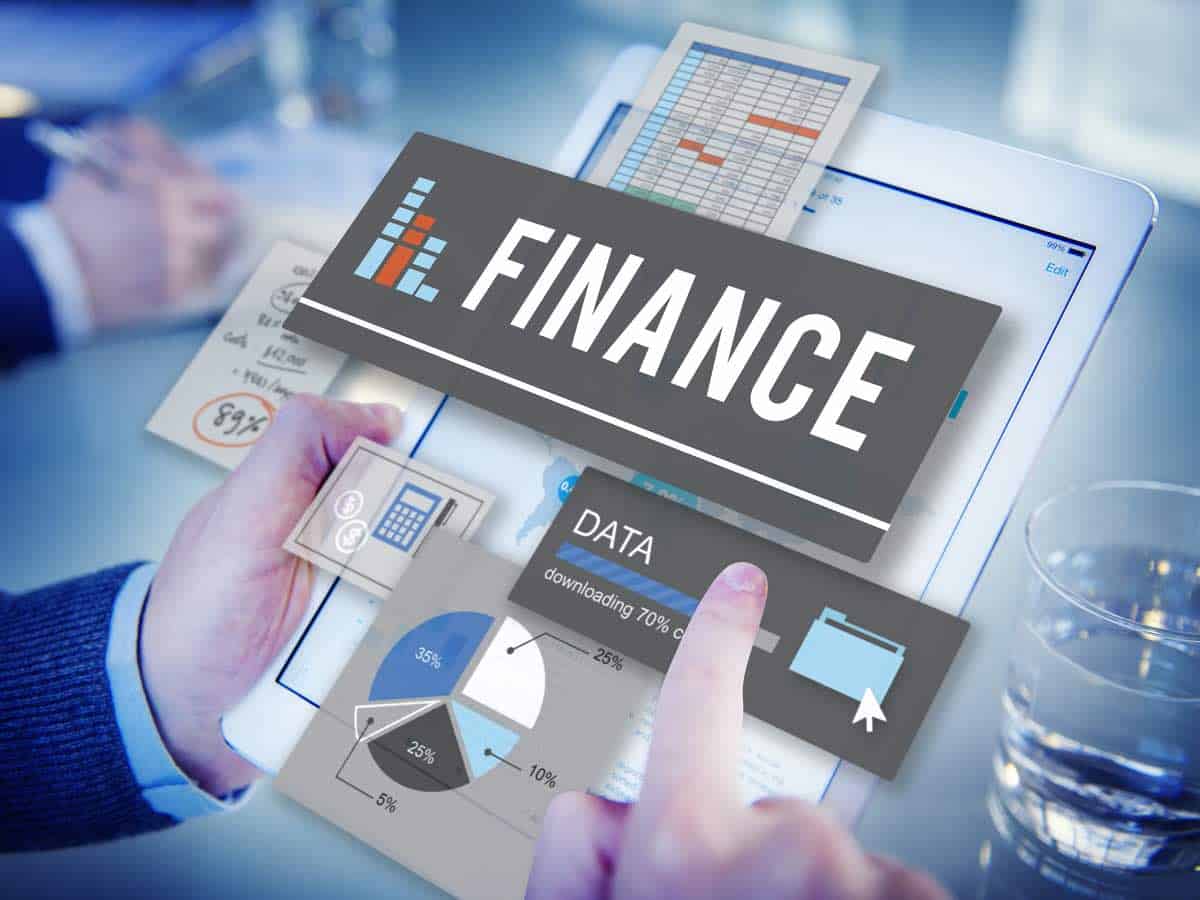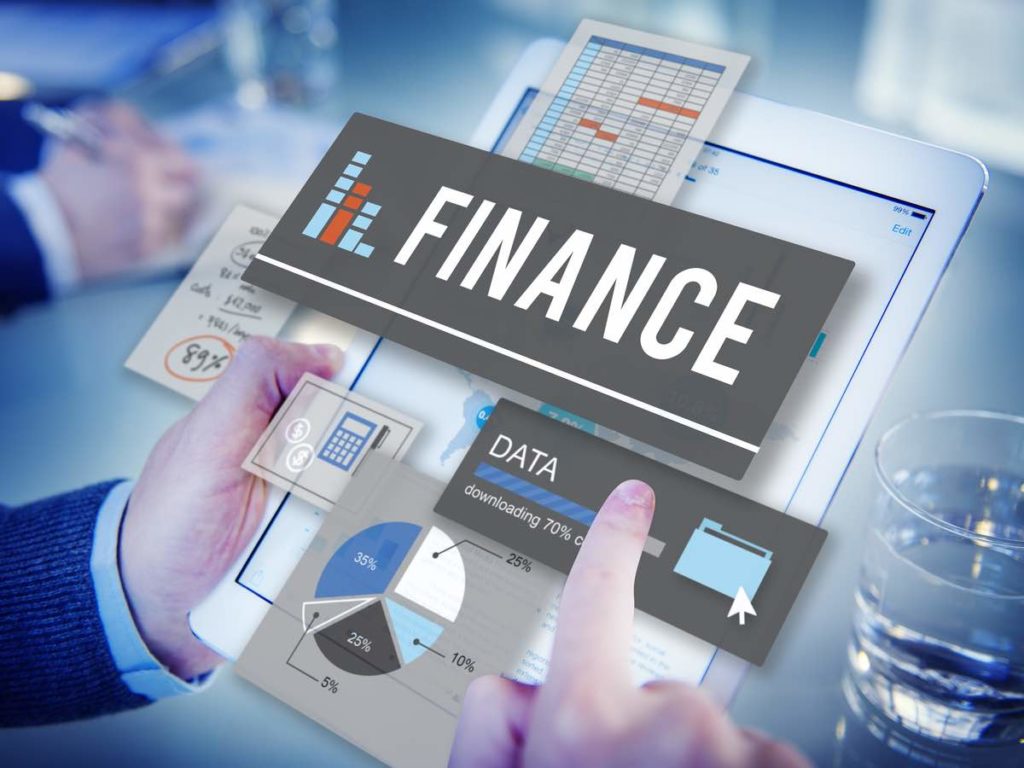 Finance vs. Accounting: What's the Difference?
Since they are both FAME (finance, accounting, management and economics) subjects, some may fail to correctly differentiate finance and accounting as majors and professions.
Finance is more about planning and directing finances.
On the other hand, accounting is more about recording and reporting transactions.
Between the two, finance is more general, which can be summed up as the management of money.
Accounting, simply put, centers on the day-to-day management of a business or organization's financial records and reports.
You can think of it as something that provides a mere snapshot of the financial situation at a specific point in time of an entity. Typical accounting activities range from recording transactions to summarizing performance.
The different pieces of information obtained through accounting are also taken into account by finance. This time around, however, they are used for planning and directing finances.
Finance is more on financial strategy and control, while accounting is more on principles and processes.
As college majors, the general consensus is that accounting is more challenging than finance.
It's for the fact that it entails the use of a strict set of mathematical rules.
On the other hand, while it involves some accounting, finance equips undergraduate students with a deep understanding of economics, banking and financial markets.
Still, as expected, the difficulty level of a major is subjective — someone who's more interested in accounting might find it an easier major, while someone who's more drawn to finance might find it the easier one.
Majoring in accounting will teach you how to record transactions performed, keep ledgers of accounts and prepare tax returns.
Majoring in finance, meanwhile, will prepare you for collaborating with institutions in order to streamline as well as improve operational performance through proper financial planning, budgeting, investing and many others.
How to Know If Majoring in Finance is Right For You
Finance is the #14 most popular major in the US.
However, it doesn't mean that it's for all. Finance is ideal for students who want to specialize in a more general and broader discipline than accounting.
Majoring in it is best for those with good problem-solving, analytical thinking and interpersonal skills.
There is no denying that business and the closely related FAME subjects mentioned earlier, which include finance, are some of the most sought-after fields of study at colleges and universities in the land.
Despite this, refrain from assuming that finance is a major and career that will surely suit you to a T.
But the good news is that it doesn't take a lot to determine whether you will attain college and professional success if you declare finance as your major or something else of interest.
All you have to do is check out the following questions and answer each one with either a "yes" or "no":
Have you always been interested in things such as business, finance and investing?
Are math and statistics some of your most favorite high school subjects?
Do family and friends run to you if they want some sound advice on money-related concerns?
Have you always loved the challenge of solving problems and finding solutions to them?
Are you very good at building relationships and working well with other people?
Will you be willing to study hard for 13 to 14 hours per week in college?
Have you always seen yourself working for banks, insurance companies or financial institutions?
Consider placing finance near or at the top of your college list majors if you happen to like it and you gave a "yes" to the majority or all of the questions above.
Otherwise, you might want to spend time exploring other majors you are also interested in, whether or not related to business and the FAME subjects.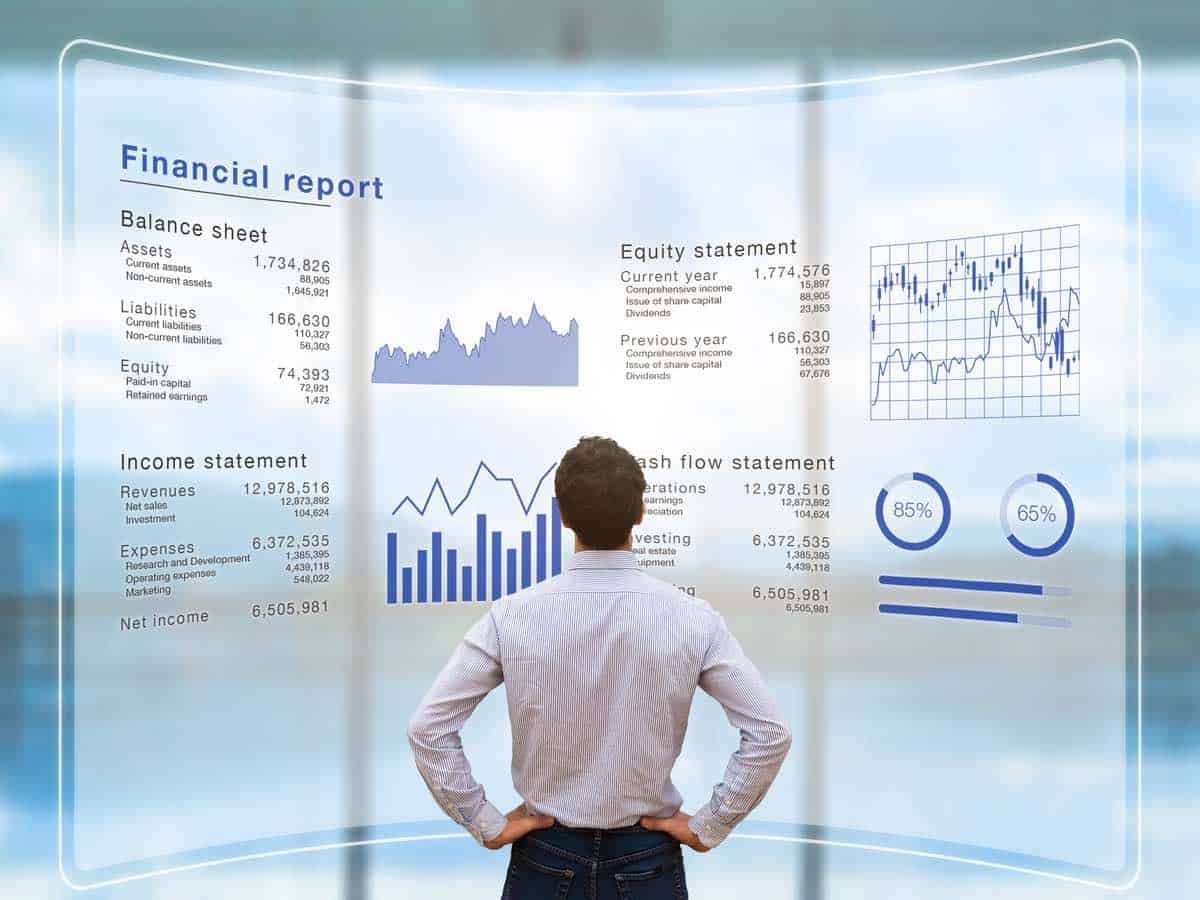 Is Finance Hard in College?
Compared to STEM majors, finance is easier. Compared to liberal arts majors, however, it is harder. One of the things that make finance a challenging major is the fact that it involves math.
Finance is also an interdisciplinary major, and there are simply lots of concepts and words students have to take in.
Pairing your passion with finance and working hard as well as the right amount of discipline, successfully completing a bachelor's program in finance is highly doable.
In order to graduate with a bachelor's degree in finance, undergraduate students must take all required upper-division courses, which can vary from program to program or from institution to institution.
But to have an idea of the core courses you will have to take in your junior and senior year of college, here are some examples:
Advanced corporate finance
Business and society
Business ethics
Business law
Financial management
Financial statement analysis
Foundations of business analytics
Fundamentals of marketing
Investments
Operations management
Organizational behavior
Strategic management
Before taking these courses, finance majors will first have to take lower-division ones, which are designed to prepare them for the challenging core courses. Some common examples include:
Principles of financial accounting
Principles of managerial accounting
Principles of macroeconomics
Principles of microeconomics
Statistics for business and economics
Whether you have already thought of a specific career path you would like to take after graduation or simply want to become a well-rounded student, it's a good idea to choose a minor wisely.
What you will opt for can make you a happier student and/or a more marketable degree holder.
Here are some of the most popular minors that complement a finance major:
Advertising
Business
Computer science
Economics
Entrepreneurship
Foreign language
Information technology
International affairs
Management
Marketing
Math
Non-profit administration
Social media analytics
Statistics
Most Common Jobs for Finance Majors
Individuals with a bachelor's degree in finance can choose from various career paths that can be grouped into three main categories: corporate, public and personal. A report by the US Bureau of Labor and Statistics (BLS) says that the median annual pay for finance majors working in a related field is $76,570.
Undergraduate students majoring in finance are equipped with a variety of skills that can prepare them for career paths toward financial professions and many other related ones.
Armed with a finance degree, the following are some of the job options available for you: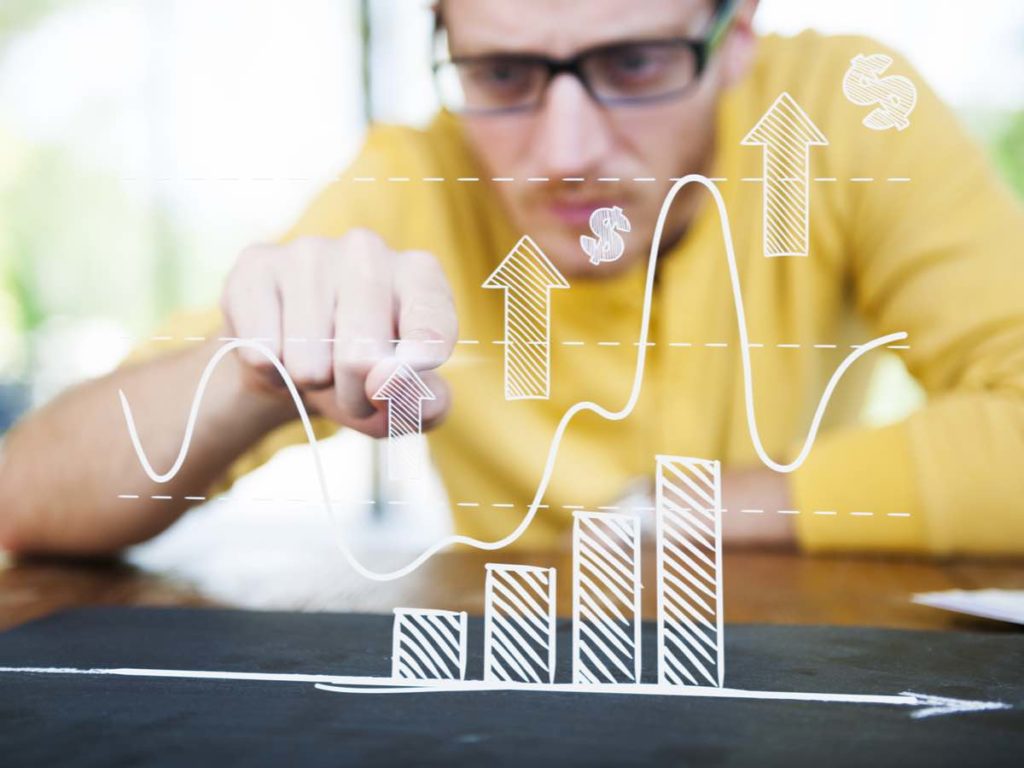 Financial analyst
Median annual salary: $81,410
Job outlook in 10 years: 6%
Guiding businesses, organizations and individuals in making financial decisions in order to make money — in a nutshell, such is what financial analysts do. They do so by studying various forms of investments such as bonds and stocks. Financial analysts can specialize in financial risk, portfolio management, securities evaluation and others.
Many entry-level positions for financial analysts require at least a bachelor's degree, such as in finance or business. Some employers, however, may prefer individuals with a master's degree.
Financial manager
Median annual salary: $131,710
Job outlook in 10 years: 17%
What makes financial managers different from financial analysts is that they are commonly hired to develop plans for the long-term financial goals of their employers. There are many industries financial managers work in, ranging from commercial banks, investment firms to insurance industries.
Because financial managers need to have access to sensitive data for analysis, these professionals often have to work with top executives and various department heads, too.
Budget analyst
Median annual salary: $79,940
Job outlook in 10 years: 5%
Simply put, budget analysts lend a hand in the financial planning of public and private entities. While many of them are employed by the federal government, some are working for educational institutions and other industries.
Preparing annual and special reports, evaluating budget proposals and providing an estimate of future financial needs are some of the most important tasks of budget analysts. In many instances, budget analysts have to work overtime as well as beat deadlines, especially during mid-year and final reviews of budgets.
Actuary
Median annual salary: $105,900
Job outlook in 10 years: 24%
The vast majority of actuaries (76%) work for insurance and finance companies. What they do is analyze the financial cost of risks and uncertainties based on compiled statistical data and other pieces of information.
Actuaries must have at least a bachelor's degree in actuarial science, statistics, finance or a related field. Completion of coursework such as corporate finance, applied statistics and economics is a plus. Then they must also be certified by taking an exam provided by either the Casualty Actuarial Society (CAS) or the Society of Actuaries (SOA).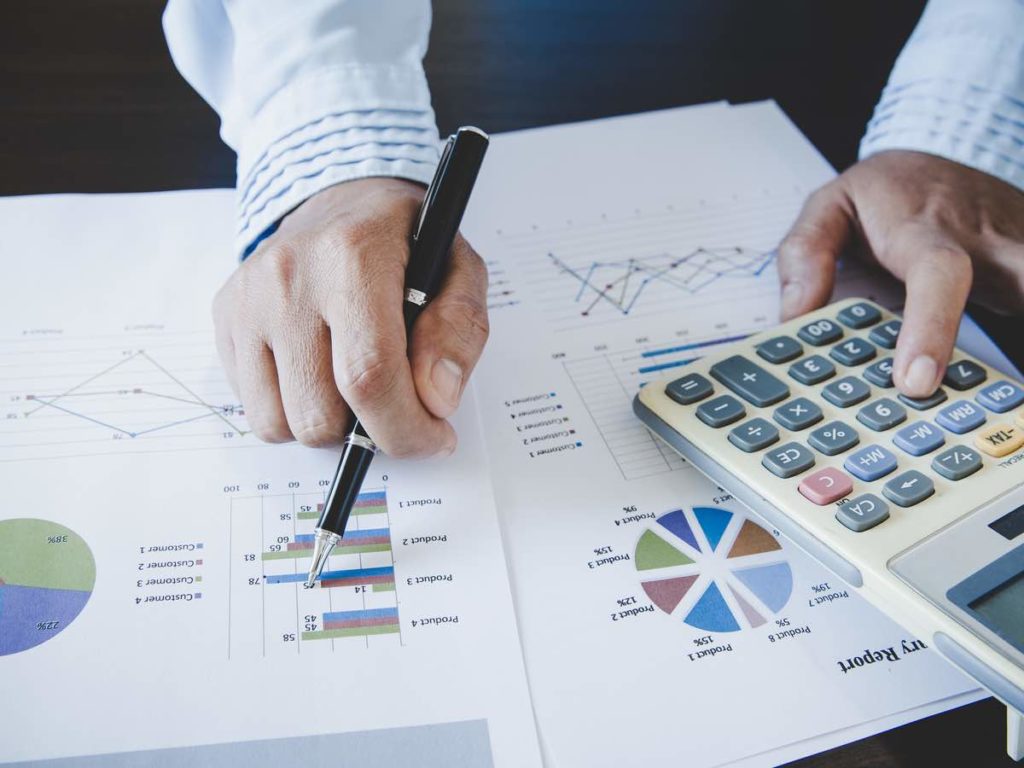 Personal financial advisor
Median annual salary: $94,170
Job outlook in 10 years: 5%
Whether self-employed or working for companies providing securities, investments and other related services, the primary role of personal financial advisors remains the same. And it's none other than providing personalized advice to individuals regarding the management of their money as well as the planning of their financial future.
Because of the task that they have to carry out, it's important for personal financial advisors to possess certain qualities, including math, analytical thinking, interpersonal and communication skills.
Loan officer
Median annual salary: $63,380
Job outlook in 10 years: 1%
Basically, loan officers are responsible for evaluating, authorizing and/or recommending approval of loan applications. As many as 82% of loan officers in the US work for companies providing credit intermediation and related services. Some loan officers work in an office environment. Others travel a lot, depending on the types of loan they specialize in.
While the projected job growth rate for loan officers from 2020 to 2030 is so much slower than average, it is estimated that around 25,000 jobs for them are available per year within the decade.
Financial examiner
Median annual salary: $81,410
Job outlook in 10 years: 18%
Individuals with a bachelor's degree in something that involves coursework in finance, accounting or economics are qualified to work as financial examiners. The role of financial examiners involves seeing to it that compliance with laws and policies that govern institutions dealing with all kinds of monetary transactions are met.
New York has the most number of financial examiners, employing 13,200 of them where each makes a median annual salary of $116,080. Texas, California and Ohio are other states employing a lot of financial examiners.
Insurance sales agent
Median annual salary: $49,840
Job outlook in 10 years: 7%
As the job title pretty much explains, insurance sales agents get in touch with potential customers and sell them one or various types of insurance, which is why they tend to travel a lot. Although the majority of all insurance sales agents (61%) work for insurance agencies and brokerages, there are also those who are self-employed.
Because some insurance companies hire insurance sales agents with at least a high school diploma, some bachelor's degree holders in finance or a related discipline may feel that they are underemployed.
Real estate agent
Median annual salary: $48,770
Job outlook in 10 years: 4%
What real estate agents do is help clients buy, sell or rent properties. Most of them (58%) are self-employed. It's a must for real estate agents to be flexible and organized in order to be able to accommodate the schedules of clients.
However, unlike most other finance majors who can take on certain job positions immediately after graduation, real estate agents have to first be licensed by taking some related courses and passing an exam. In some states, real estate agents also have to pass a background check and undergo continuing education.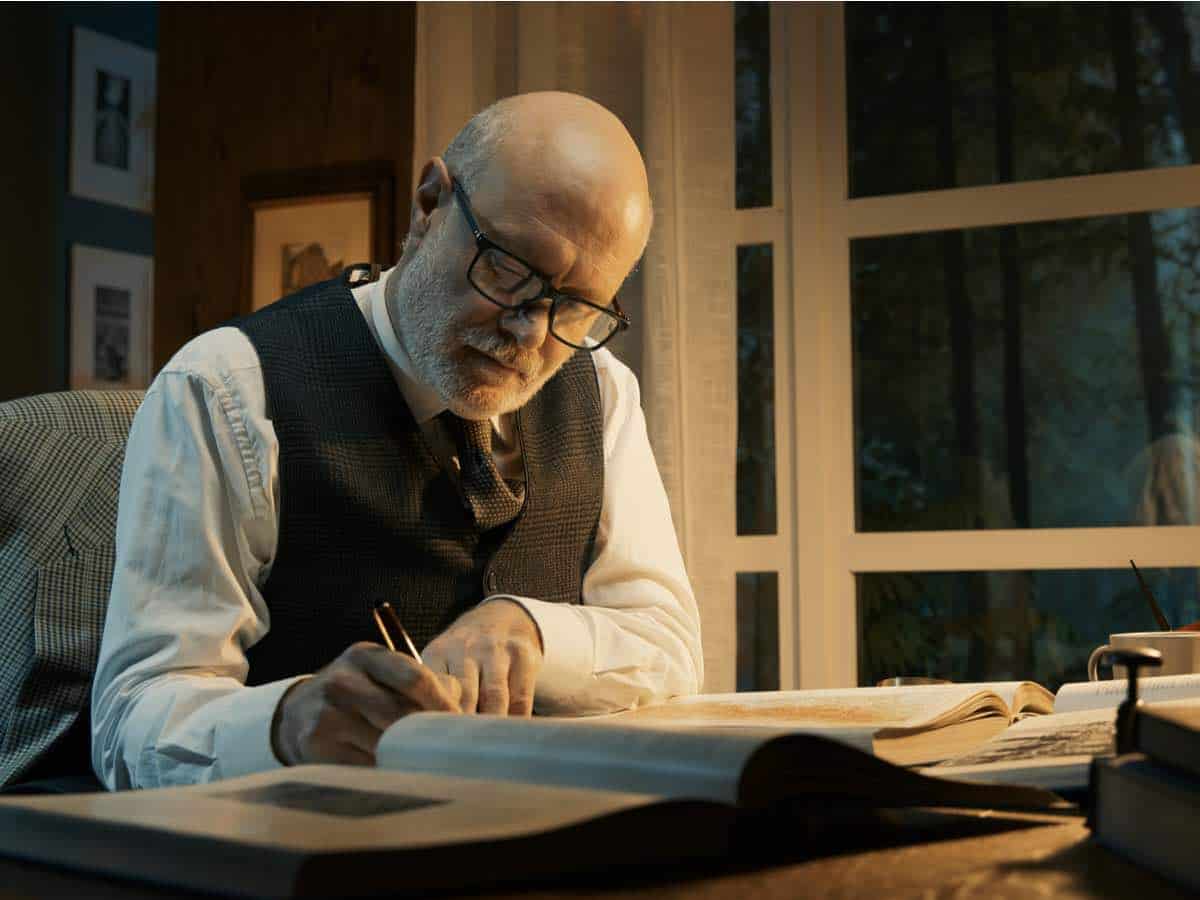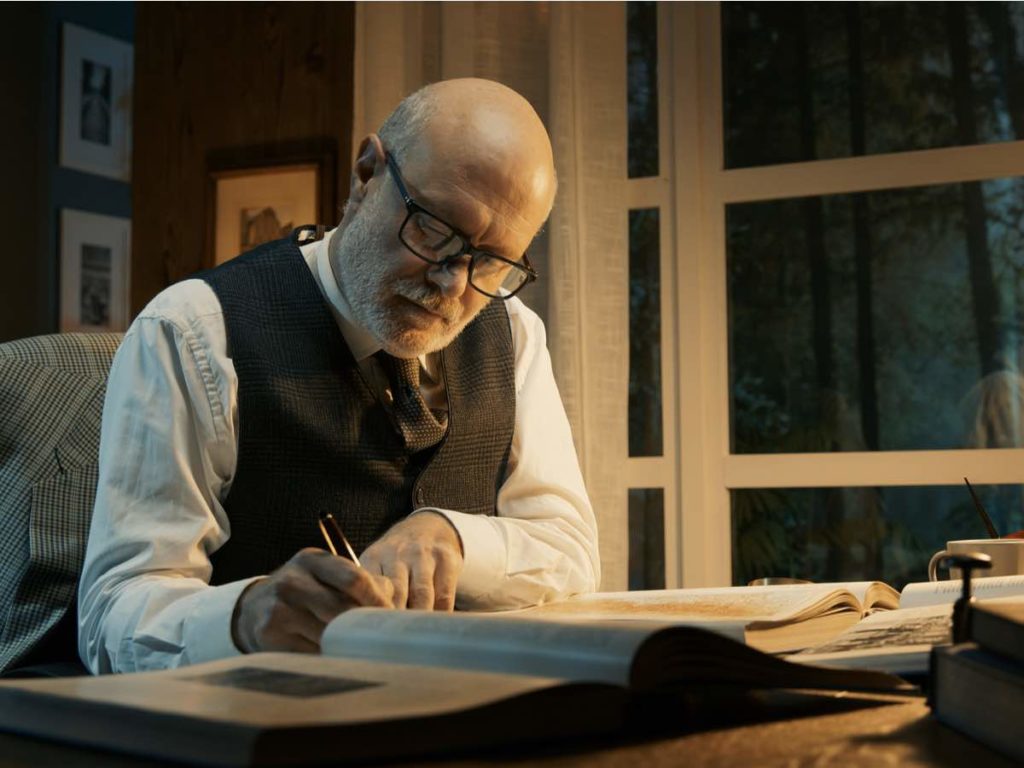 High school teacher
Median annual salary: $61,820
Job outlook in 10 years: 8%
Many high school students take business courses in order to increase their chances of gaining admission to competitive colleges and universities, including the Ivy Leagues. Some popular classes, especially for top-performing high schoolers, are entrepreneurship, economics and personal finance.
Some of the most eligible individuals to teach the said classes to high schoolers are finance majors. In order to be able to teach at public high schools, however, earning a teaching certificate or license beforehand is a requirement.
Which Schools are Best for Finance Majors
As of this writing, there are no agencies concerned with accrediting finance degree programs in the US. However, as a general rule, it's a good idea to major in finance at colleges and universities whose business programs are accredited by the Association to Advance Collegiate Schools of Business (AACSB).
Whether you are 100% certain you want to major in finance or not, make sure that you attend a school that not only meets your preferences (cost, location, campus life, etc.) but also offers a good bachelor's program in finance.
Here are some of the most recommendable US institutions for future finance majors like you:
| | |
| --- | --- |
| INSTITUTION | ESTIMATED COA |
| University of Pennsylvania | $81,110 |
| New York University | $77,632 |
| University of Michigan – Ann Arbor | $31,484 (in-state) and $67,802 (out-of-state) |
| Massachusetts Institute of Technology | $72,462 |
| University of Texas at Austin | $28,928 (in-state) and $57,512 (out-of-state) |
| University of California – Berkeley | $41,528 (in-state) and $71,282 (out-of-state) |
| Boston College | $78,572 |
| Carnegie Mellon University | $76,760 |
| Indiana University – Bloomington | $26,187 (in-state) and $52,566 (out-of-state) |
| University of North Carolina at Chapel Hill | $24,546 (in-state) and $51,725 (out-of-state) |
| Ohio State University | $28,664 (in-state) and $50,648 (out-of-state) |
| University of Virginia | $35,664 (in-state) and $68,865 (out-of-state) |
| Fordham University | $79,216 |
| Cornell University | $78,992 |
| Creighton University | $58,618 |
| Fairfield University | $69,815 |
| University of Notre Dame | $76,883 |
| University of Florida | $21,431 (in-state) and $42,648 (out-of-state) |
| Arizona State University | $29,578 (in-state) and $47,668 (out-of-state) |
| Emory University | $72,884 |
Already a working professional but want to earn a bachelor's in finance for promotion purposes or better career opportunities? You can keep your current job and work on a degree by attending an accredited online school.
Online Schools Best for Finance Major
The following are legit online schools offering legit undergraduate degrees in finance:
Florida International University
Location: Miami, Florida
Cost: $205.57 (in-state) and $618.87 (out-of-state) per credit hour
Acceptance rate: 58%
Accreditor: Southern Association of Colleges and Schools Commission on Colleges (SACSCOC)
Average starting salary: $38,500 per year
Colorado State University – Global
Location: Aurora, Colorado
Cost: $350.00 (in-state and out-of-state) per credit hour
Acceptance rate: 98%
Accreditor: Higher Learning Commission (HLC)
Average starting salary: $37,700 per year
University of Maryland – Baltimore
Location: Baltimore, Maryland
Cost: $659.00 (in-state) and $1,132.00 (out-of-state) per credit hour
Acceptance rate: 70%
Accreditor: Middle States Commission on Higher Education (MSCHE)
Average starting salary: $41,600 per year
Southern New Hampshire University
Location: Manchester, New Hampshire
Cost: $320.00 per credit hour
Acceptance rate: 94%
Accreditor: New England Commission of Higher Education (NECHE)
Average starting salary: $41,400 per year
University of Alabama at Birmingham
Location: Birmingham, Alabama
Cost: $357.00 (in-state) and $850.00 (out-of-state) per credit hour
Acceptance rate: 81%
Accreditor: Southern Association of Colleges and Schools Commission on Colleges (SACSCOC)
Average starting salary: $38,300 per year
Just Before You Earn a Degree in Finance
Finance is a good degree if you want to concentrate on a field of study that's much broader than accounting, which is just a small part of finance. It's the right degree to work on if you are good in math and statistics as well as interpersonal, communication, analytical thinking and problem-solving skills.
In order to enjoy higher-level and higher-paying jobs, make sure that you get all the job experience that you can get or consider earning a master's degree in finance, which will prepare you for global financial markets.
Read Next: All You Need to Know About Marketing Major

Disclaimer: The views and opinions expressed in this article are those of the authors and do not necessarily represent those of the College Reality Check.