Is Forensic Science a Good Career?
You are a massive fan of hit TV series such as CSI: Crime Scene Investigation and the X-Files. Because of this, you are thinking about earning a bachelor's in forensic science and working as a forensic scientist one day. But you may be wondering, too, if it's a good career in real life just like it is on your favorite TV shows.
Forensic science is a good career for individuals who would like to collect and analyze evidence using scientific methods in order to solve crimes. Forensic scientists earn 26% more per year than most other professionals. Within the next 10 years, job growth for forensic scientists is projected at 16%.
Forensic science technicians or criminologists — forensic scientists are also sometimes referred to as this.
In any case, make sure that you read this post from start to finish if you are considering having a career in forensic science because it will tell you everything you need to know about this exciting and kind of risky job.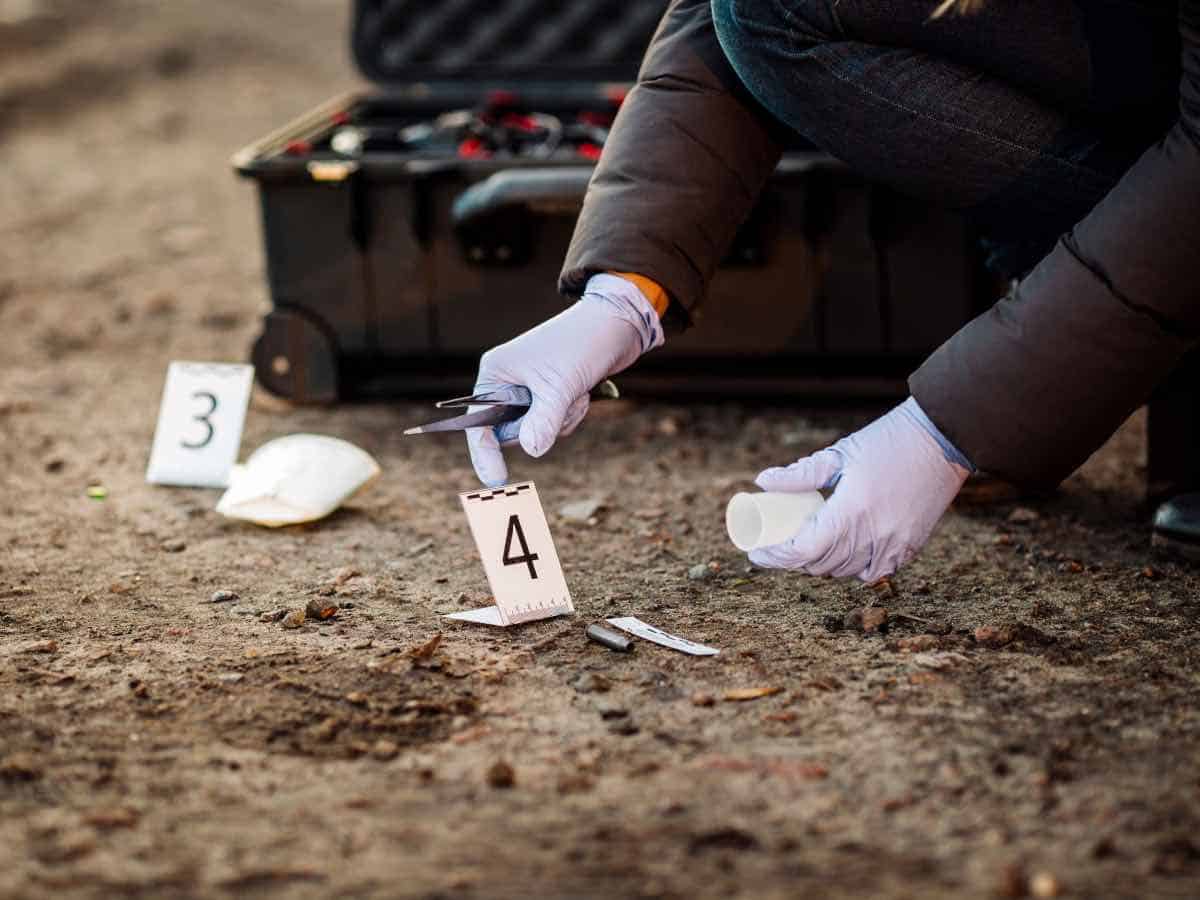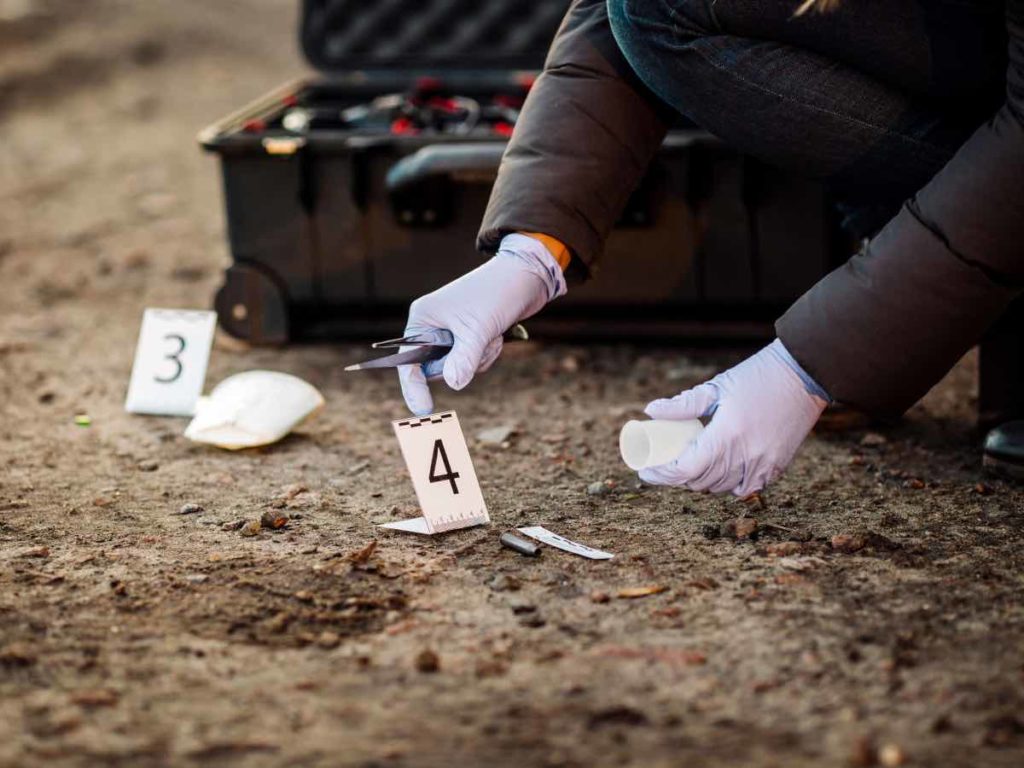 What Forensic Scientists Do
Forensic science technicians work at crime scenes and laboratories, too. The tasks they carry out can vary depending on where they are working. It's also not unlikely for forensic scientists to take part in the legal system by testifying in courts in order to talk about their findings and the methods or procedures used.
It's true that the work of criminologists can be just as exciting, challenging and dangerous as the work of forensic scientists on TV shows and movies. However, it's not all the time that they are portrayed correctly.
Typically, forensic scientists at crime scenes perform the following tasks:
Look for evidence
Photograph evidence and the crime scene
Determine how to collect available evidence
Collect evidence, from weapons to bodily fluids
Preserve evidence for transfer to crime laboratories
Record observations
Create sketches of crime scenes
Reconstruct crime scenes
While forensic science technicians at crime scenes arm themselves with the likes of magnifying glasses, flashlights, UV lamps, metal detectors, paintbrushes and audio recorders, those who are in laboratories are equipped with more sophisticated pieces of equipment such as microscopes, spectrometers and chromatographs.
Here are some of the things that forensic scientists in crime laboratories usually do:
Analyze evidence from crime scenes
Establish possible links between criminal activity and suspects
Consult with toxicologists, odontologists and other experts
Speaking of experts, not all criminologists are the same — in college while working on a bachelor's in forensic science, you can choose from a variety of specializations, depending on the forensic science program you enroll in or the college or university with forensic science degrees you attend.
Certain that you want to have a career in forensic science or criminalistics one day but unsure as to which kind you want to become? Here are some of your many options:
Computer forensics (cyber forensics)
Forensic dentistry
Forensic document examination
Forensic engineering
Forensic nursing
Forensic pathology
Forensic psychology
Forensic toxicology
Veterinary forensics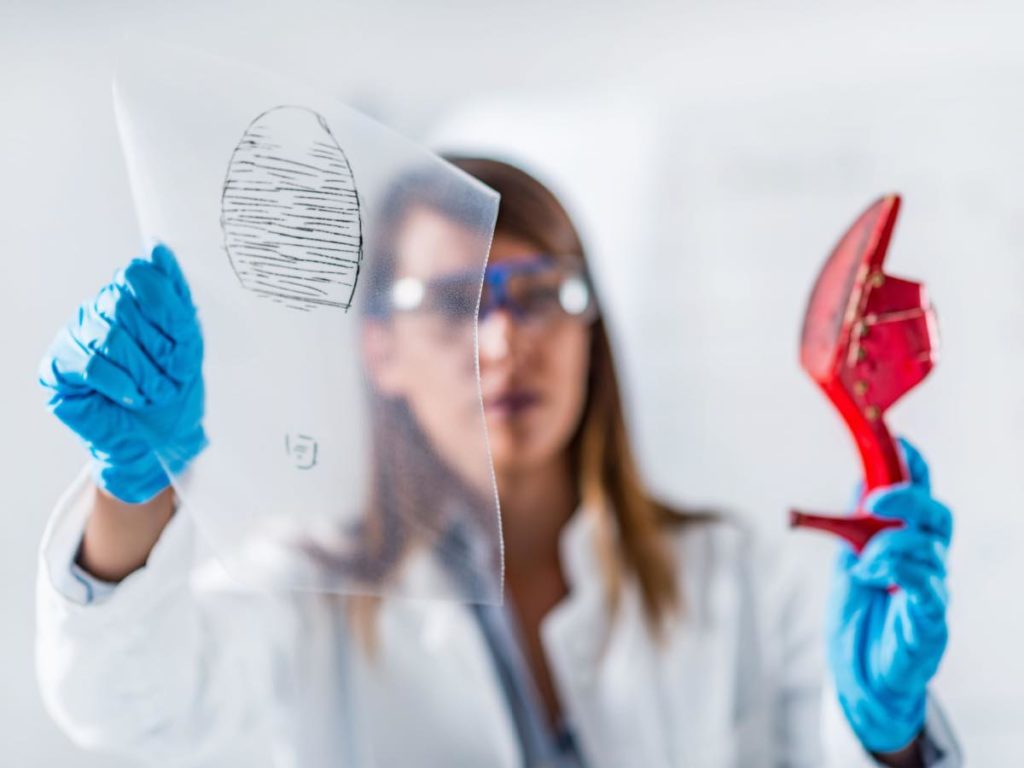 Forensic Scientist Salary
Based on 2021 data from the US Bureau of Labor Statistics (BLS), forensic scientists receive a median salary amounting to $61,930 per year. The lowest 10% of forensic science technicians make less than $37,670 per year. The highest 10% of criminalists in the US, on the other hand, make more than $103,430 per year.
The most recent information from BLS says that the median annual salary for all workers in the US is $45,760.
Doing the math, it means that forensic scientists make 26% more than most other employed individuals. It isn't surprising since forensic science involves certain risks and dangers and, usually, overtime and on-call work.
Some forensic scientists earn more than other forensic scientists. How much pay they get depends on a few factors, including work experience, specialization and employer. And speaking of employers, let's take a look at a table demonstrating the median annual wages of criminalists based on industries:
| | |
| --- | --- |
| INDUSTRY | ANNUAL MEDIAN PAY |
| State government | $64,250 |
| Local government | $61,930 |
| Crime testing laboratories | $49,900 |
| Medical and diagnostic laboratories | $36,570 |
Forensic Scientist Salary
Dreaming about becoming a forensic scientist one day?
The best time to start to make that dream come true is ASAP. That's because, from 2020 to 2030, the projected job growth for forensic scientists is 16% — that's so much higher than the projected average job growth for other occupations, which is 8% only.
Per year within the decade, it is estimated that there are 2,500 job openings for forensic science technicians.
Wondering just how much money professionals in fields that can be associated with forensic science make per year in order to have an idea of how it fares pay-wise? Check out this table:
| | |
| --- | --- |
| JOB TITLE | ANNUAL MEDIAN PAY |
| Materials scientist | $79,760 |
| Police officer | $66,020 |
| Fire inspector | $63,080 |
| Private investigator | $59,380 |
| Clinical laboratory technician | $57,800 |
| Chemical technician | $48,990 |
| Biological technician | $48,140 |
| Environmental protection technician | $47,370 |
| Hazardous materials remover | $46,300 |
Becoming a Forensic Scientist
Needless to say, in order to become a forensic science technician, one must go to college and earn a bachelor's in forensic science. A degree in a related discipline of study, such as physical science, chemistry or biology, is accepted by some employers, too. Forensic science programs may have certain specializations, depending on the school.
The minimum educational requirement for criminologists in the country is a bachelor's degree.
If you are serious about becoming a forensic science technician one day, then consider enrolling in a good forensic science program in order to get your hands on a bachelor's in forensic science.
Niche says that the following are some of the top colleges and universities with good forensic science programs:
University of Texas – Austin
Texas A&M University
Pennsylvania State University
Saint Louis University
University of Central Florida
Syracuse University
Miami University
University of Nebraska – Lincoln
Loyola University Maryland
Ohio Northern University
University of Scranton
Liberty University
Ohio University
Embry-Riddle Aeronautical University – Prescott
West Virginia University
Fox Valley Technical College
University of Baltimore
Cedarville University
Loyola University Chicago
Virginia Commonwealth University
Got a job or busy looking after the kids and planning on earning a bachelor's in forensic science? Fret not — thanks to the internet, you can work on the degree necessary to become a criminologist one day.
Here are a few of fully-accredited online schools that confer legit forensic science degrees:
University of Maryland – University College
National University
Liberty University
Excelsior College
Pennsylvania State University
Virginia Commonwealth University
Marshall University
Pace University
Seton Hill University
Just like what's mentioned above, it's perfectly fine to apply as a forensic scientist armed with another degree, but it should be closely related to forensic science. Also, to enjoy increased job marketability, make sure that you take courses and minors that have something to do with forensic science.
Some of the minors that complement a forensic science major include:
Accounting
Computer science
Criminology
Economics
Finance
Homeland security
Information technology
Political science
Pre-law
Psychology
Social work
Sociology
Statistics
After earning a bachelor's in forensic science or a closely related discipline of study, you may immediately apply for forensic scientist technician jobs — there is no legal requirement to get a certificate or license beforehand.
In order to make your professional resume irresistible to employers as well as to enjoy certain benefits, such as networking opportunities or access to publications or lectures on the latest in forensic science, you may consider joining professional associations in forensic science such as:
American Academy of Forensic Sciences (AAFS)
American Society of Crime Laboratory Directors (ASCLD)
Chartered Society of Forensic Sciences (CSFS)
Just Before You Enroll in a Forensic Science Program
Since it's highly unlikely that crooks will quit committing crimes anytime soon, being unemployed should be the least of your concerns if you graduate from college with a forensic science degree.
But before you enroll in a forensic science program, consider establishing a solid career path so that you can decide on which particular type of forensic scientist you would want to become after graduation — choosing the right kind can make for a more satisfying college experience and career, too.
Related Questions
Do forensic science technicians carry guns?
Forensic scientists who are also sworn officers carry guns, which serve as their protection while doing their criminologist tasks at crime scenes. On the other hand, forensic scientists who are purely technicians, including especially those who work exclusively in crime laboratories, do not carry guns.
Do forensic scientists carry badges?
Forensic science technicians who carry guns because they are sworn officers also carry badges. Meanwhile, criminologists who do not carry guns simply because they are not sworn officers do not have badges. Similarly, it's not a part of their duties and responsibilities to interrogate bad guys or witnesses.
Read Next: Is Nutrition a Good Major?

Disclaimer: The views and opinions expressed in this article are those of the authors and do not necessarily represent those of the College Reality Check.