Free College in Israel – Fact or Fiction? Find Out Here
Currently, approximately 12,000 international students are studying in Israel.
In order to double the number of students from various parts of the globe enrolled in Israeli colleges and universities, the country's Council for Higher Education (CHE) launched a national initiative called Study in Israel.
But is working on a bachelor's degree free in Israel?
There are a total of 9 universities in Israel, all of which are public. Attending them isn't free for both domestic and international students. On average, tuition at public Israeli universities ranges from $3,900 to $15,000 per year. It can cost more to attend private institutions of higher education, including Israel's 12 private colleges.
Student living costs in Israel can be anywhere from $425 to $850 per month. Doing the math, you will learn that you will have to shell out a total of $9,000 to $25,200 per year as an international student studying in Israel.
The average cost of attendance at a public university in the US is higher: $25,707.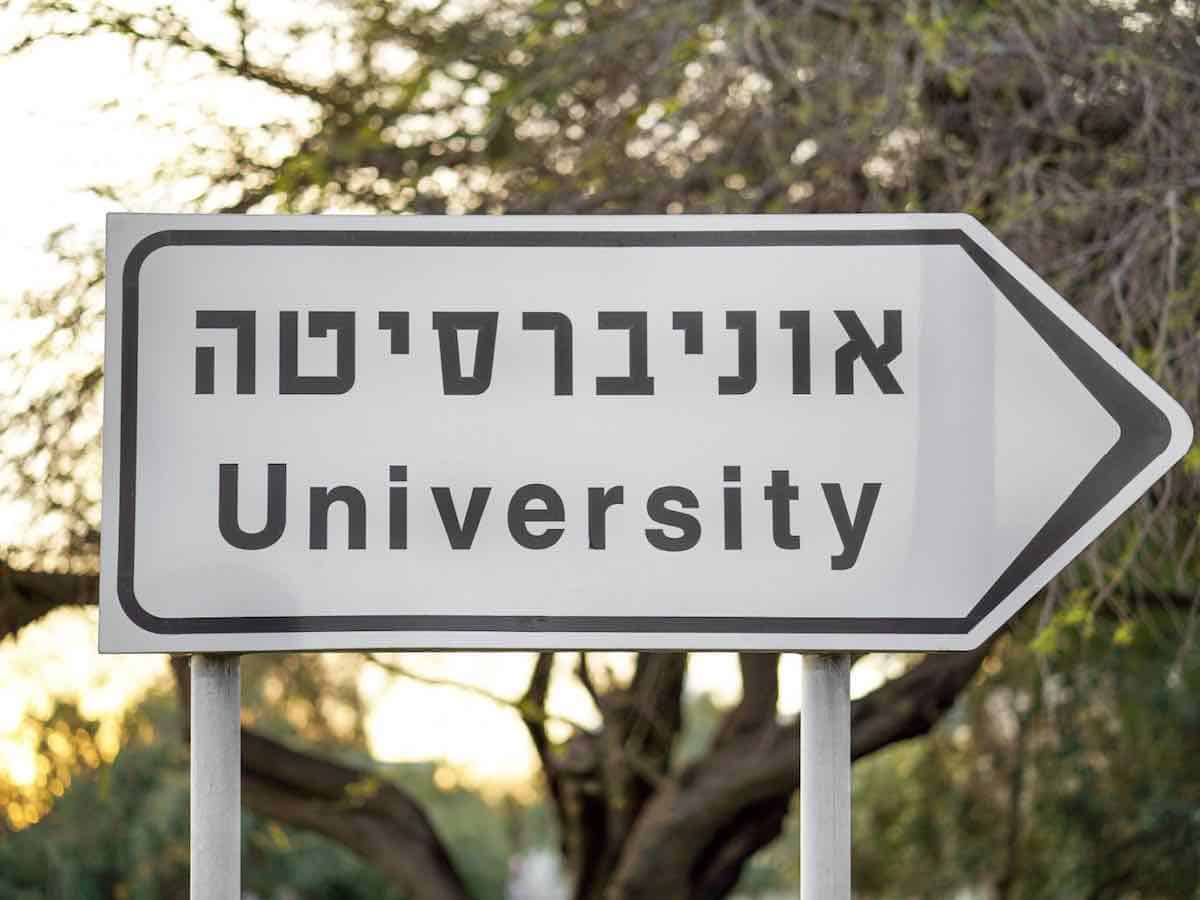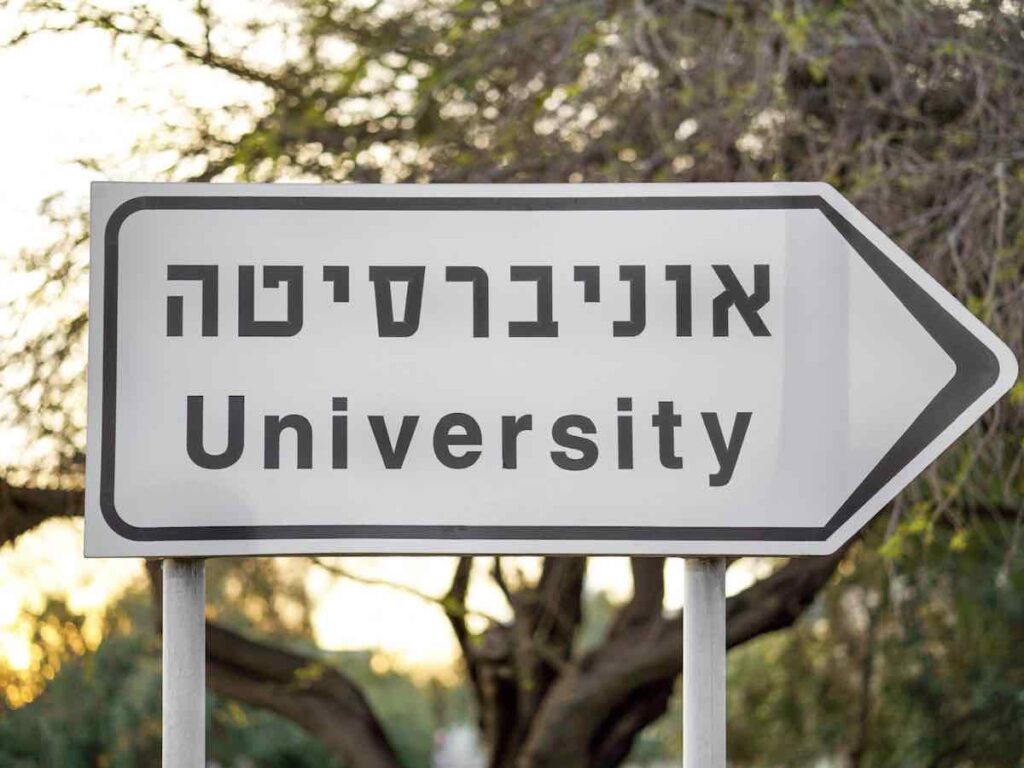 Cheapest Universities in Israel for International Students
Generally speaking, all public universities in Israel are affordable for both domestic and international students because they are subsidized by the government, which takes care of some of the cost of postsecondary education.
One example is Tel Aviv University, which US News ranks #175 in Best Global Universities.
In the US, it's not uncommon for high schoolers from low-income backgrounds to fill their college list with public institutions of higher education, especially in-state ones with lower tuition costs for state residents.
Each and every public university in Israel is a public institution. So, in other words, attending one is cheap.
Private colleges in Israel, on the other hand, have much higher sticker prices. What makes them different from universities is that they do not offer or confer doctorate degrees.
In addition, Israeli universities are more research-oriented schools than colleges, which is an important consideration for international students looking to take research-intensive courses.
Needless to say, if you are planning on being an international student at an Israeli university on a budget, you should consider sending your application to the country's government-funded public institutions of higher education.
Some of the cheapest options available for international students include:
Hebrew University of Jerusalem
Tuition per year: $5,600 to $16,000
International students attending the Hebrew University of Jerusalem amount to more than 2,500 — they come from over 80 countries.
Some of the most popular majors at the public institution, which is revered for its high research activity, include microbiology, endocrinology and arts and humanities.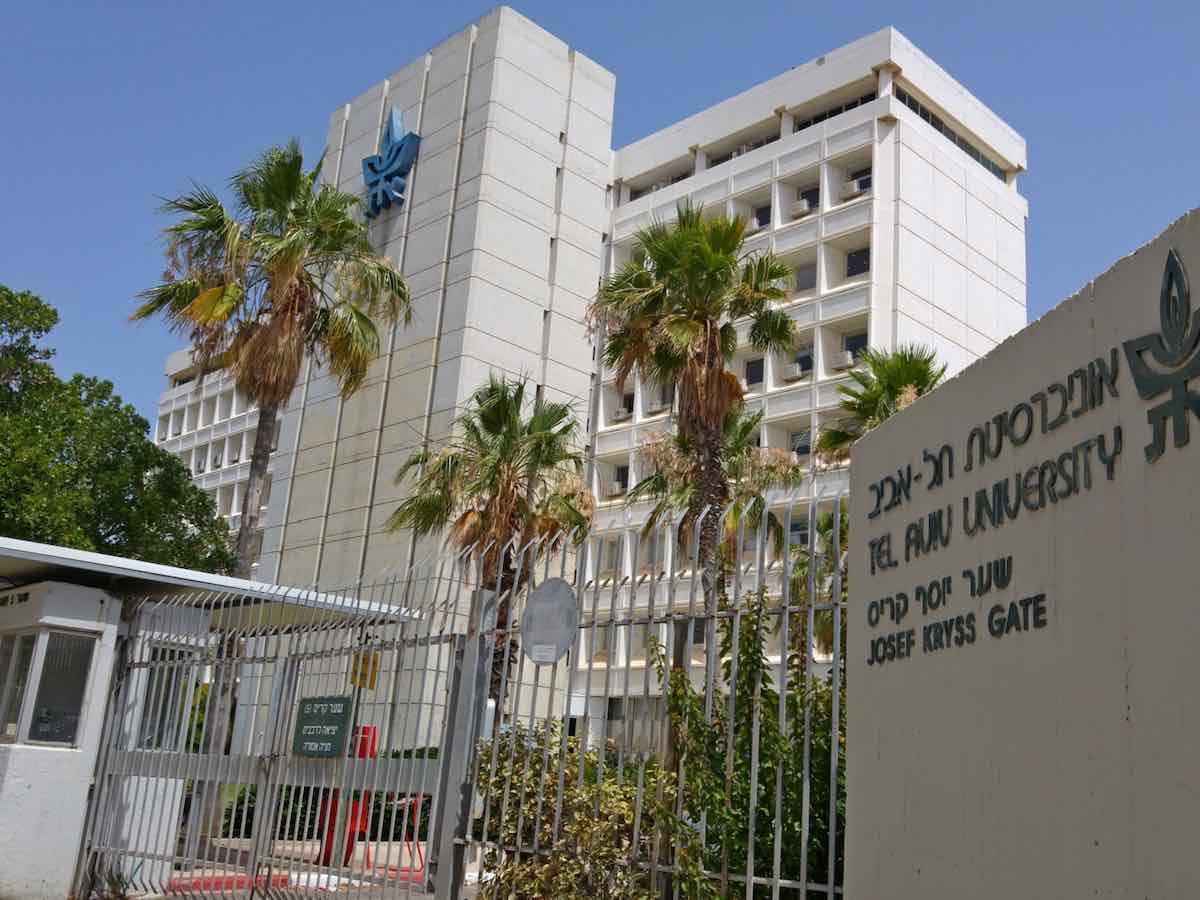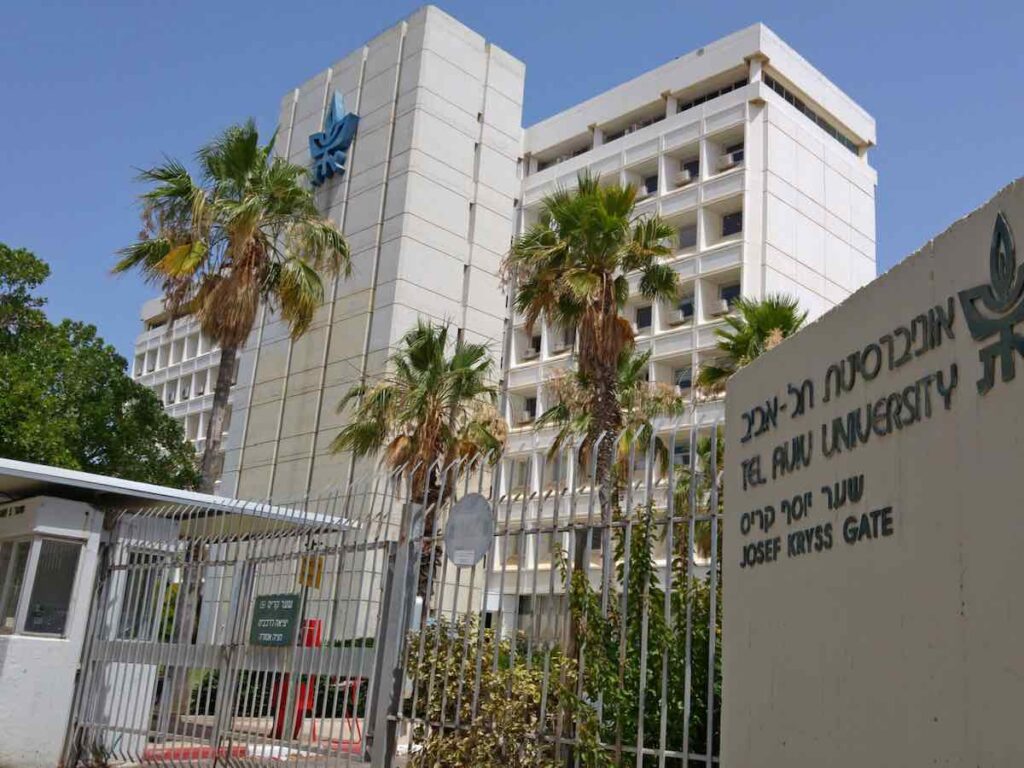 Tel Aviv University
Tuition per year: $4,500 to $12,000
Ranked #175 in Best Global Universities by US News, Tel Aviv University is considered the largest university in all of Israel. So much so that it's home to 9 faculties and more than 125 schools and departments.
Attended by more than 2,000 international students, it has academic cooperation agreements with more than 280 institutions in 46 countries.
Bar-Ilan University
Tuition per year: $3,700 to $14,000
It may be known as one of the cheapest universities for international students in Israel alright. However, Bar-Ilan University is also popular for being a high-activity research institution.
As a matter of fact, it has 10 research centers — it's affiliated with 9 off-campus research facilities, too. It's no wonder why it's known for its scientific achievements.
University of Haifa
Tuition per year: $5,000 to $11,700
Among the many different institutions of higher education in Israel, the University of Haifa was one of the last few schools that got full accreditation — it was accredited in the early 1970s.
Today, however, it has almost 20,000 students.
The university is divided into 7 faculties, and it has both a school of marine sciences and an international school.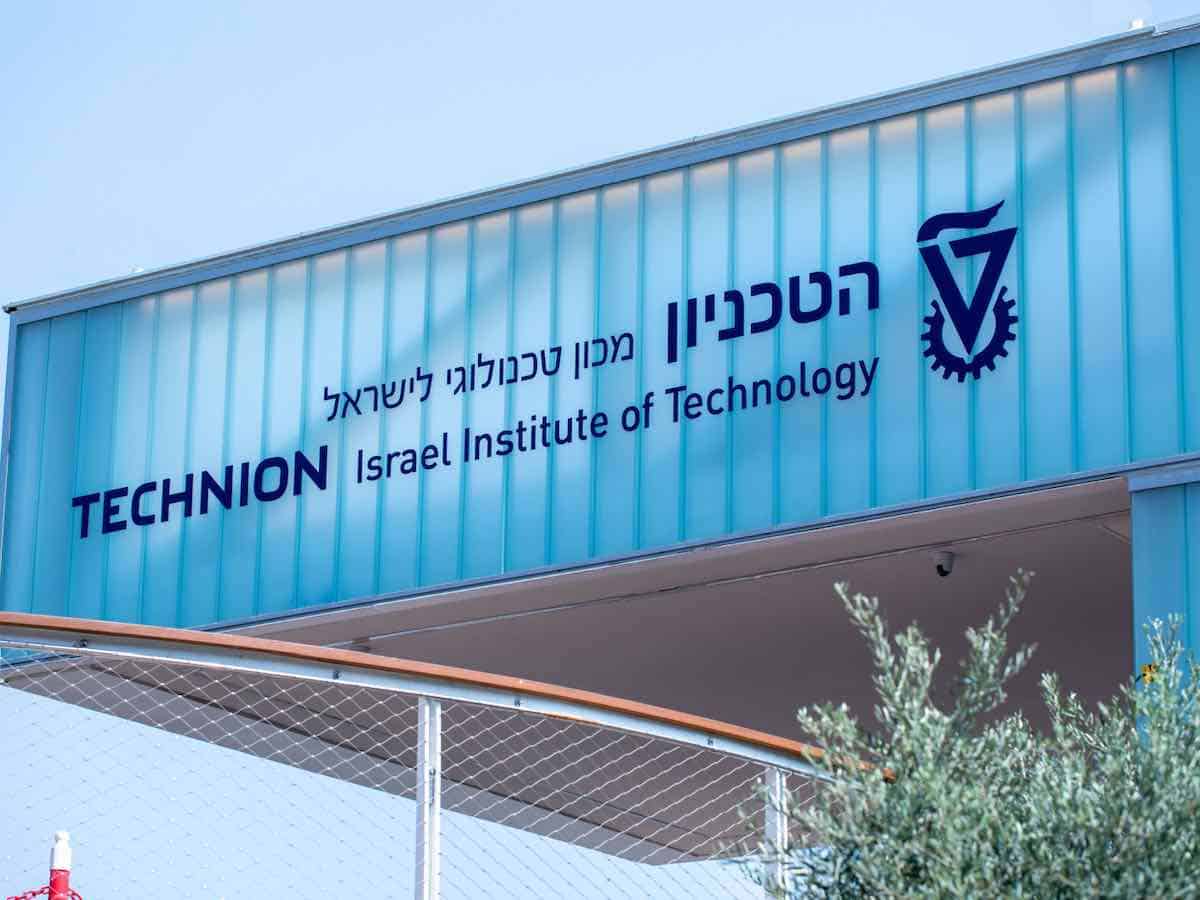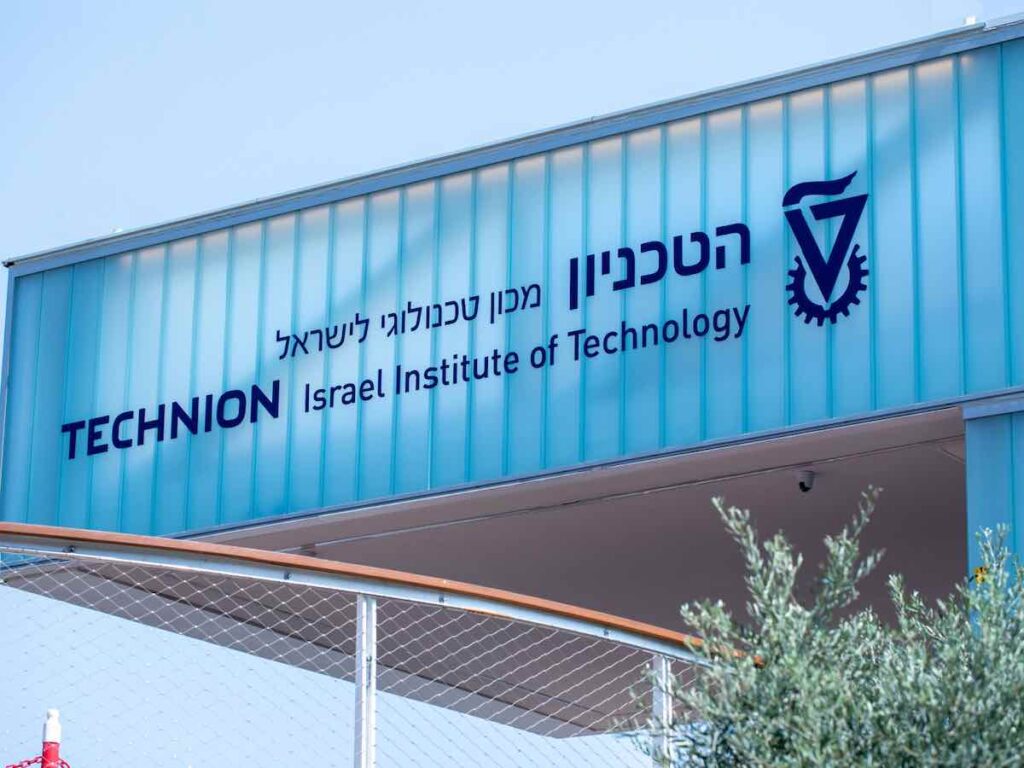 Israel Institute of Technology
Tuition per year: $9,000 to $15,000
Known as Technion for short, the Israel Institute of Technology is known for technology-related programs, just like what the school's name suggests.
Some of its most popular offerings are in science and engineering disciplines.
Medicine is a specialty of the institution, too. US News ranks Technion #317 in Best Global Universities.
Ben-Gurion University of the Negev
Tuition per year: $3,800 to $9,800
Research is undeniably the forte of the Ben-Gurion University of the Negev. As a matter of fact, it has a total of 7 research institutes and nearly 40 research centers.
What's more, it has 3 international schools.
The Israeli public institution consists of 5 faculties: engineering, business and management, health sciences, natural sciences and humanities and social sciences.
Scholarships for US and other International Students in Israel
By now, we have already established the fact that attending a government-funded university in Israel is cheaper than going to American universities, including public ones with lower tuition costs than their private counterparts.
There are ways for international students to bring down the cost of an undergraduate study even further.
For instance, they may hold part-time jobs to earn money.
While it's true that they may not be able to make enough to shoulder all college-related costs, international students can take care of other expenses using their monthly salaries.
How much money they can make, of course, will depend on factors such as the job, previous work experience and skill set.
But it's very important for any international student who is planning on having a part-time job that they are not allowed to gain employment unless they hold a working visa in Israel.
Besides getting a job, international students may also apply for scholarships.
As mentioned before, different scholarships have different eligibility requirements. Needless to say, it's important that you apply for one that's designed specifically for your hometown or the degree program of your choosing.
Here's an example of a scholarship program that international students in Israel may want to check out:
The MFA scholarships for international students
Simply put, the MFA, which stands for Ministry of Foreign Affairs, scholarship program is designed for international students with a bachelor's degree and working on a graduate degree or a special program.
It covers 50% of the tuition of international students enrolled in Israeli universities. It also includes monthly allowance for an entire year and basic health insurance.
There is also an MFA scholarship program available for international students who are enrolled over the summer, which takes care of full tuition and some college-related expenses for 3 weeks.
Just Before You Decide to be an International Student in Israel
Every single university in Israel is public. So, in other words, they are funded by the government and, needless to say, cheaper than attending a private college in the country. And given that tuition at Israeli universities usually ranges anywhere from $3,900 to $15,000 per year only, it's cheaper to pursue higher education there than in the US.
But it's also important to consider other related expenditures, including living costs, to have a much better idea if, budget-wise, heading to Israel is the smartest move that you can make as a future international student.
Related Questions
How long does it take to complete a bachelor's degree in Israel?
At Israeli universities, the majority of undergraduate degrees can be completed in as short as 3 years. Engineering, however, can take up to 4 years, while architecture can take up to 5 years. On the other hand, most master's degrees require 2 more years and doctorate degrees require about 4 to 6 years.
Do universities in Israel require international students to submit SAT scores?
Like in some institutions of higher education in the US, there are some Israeli universities that require international students to meet a minimum SAT score. One of them is Tel Aviv University, which requires international students interested in bachelor's degree programs to submit SAT or ACT scores.
Read Next: Why College Should Not Be Free

Disclaimer: The views and opinions expressed in this article are those of the authors and do not necessarily represent those of the College Reality Check.