5 Ways to Get Free Room and Board in College
According to the latest data from the National Center for Education Statistics (NCES), the average cost of room and board per year is $11,386 at public colleges and $12,787 at private colleges. Taking into account the current average cost of earning a bachelor's degree, room and board can easily take up 24% to 45% of all college expenses!
The good news is that it's possible for college students to enjoy lodging and meals free of charge.
Filling out the FAFSA every year and applying for scholarships, including especially the room and board scholarships, can bring the cost of room and board to zero. Many college students work as resident advisors instead. Attending military school or a college with free-ride scholarships is also an option.
Attending on a tight budget an out-of-state or in-state school that's miles away from home?
Read on and find out how to save money while attending college.
Become a Resident Advisor
Also sometimes referred to as resident assistants, resident advisors (RAs) are college-level mentors whose primary task is creating a supportive and safe environment for students residing in dorms and other student housing options.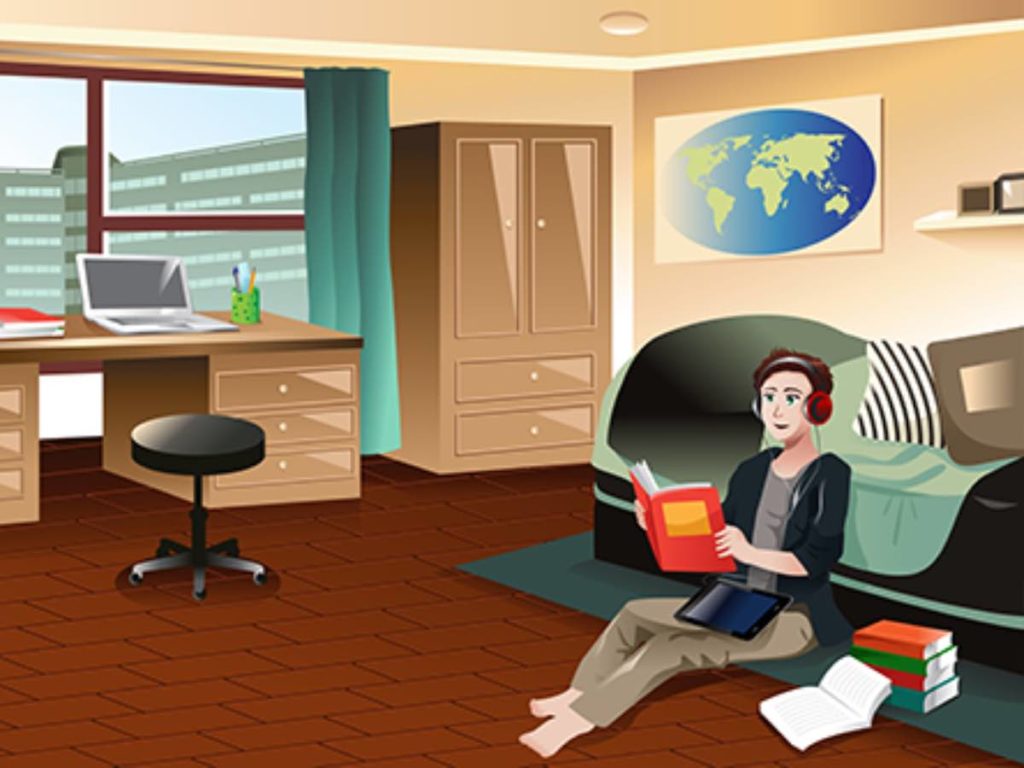 RAs are especially helpful for freshmen who have just transitioned from living at home to living alone.
Being an RA is a real job, which means that you will have to carry out duties and responsibilities delegated to you by the school, including but not limited to:
Facilitating dorm or housing activities
Resolving conflicts between roommates or residents
Submitting reports on issues on safety, violations and others
Responding to requests, reports and emergencies
Ensuring all residents are following rules and regulations
But just because you want to become an RA in order to enjoy free room and board and/or be able to hone and exhibit your leadership skills doesn't necessarily mean that you can work as one.
There are certain requirements to meet for those who wish to become or stay as RAs. Some of them include:
Earning a minimum number of credits. It's not uncommon for some colleges and universities to require RA hopefuls to have completed at least 40 credits — some institutions may require less.
Maintaining a certain GPA. Some schools are known to require RA applicants to have a GPA of 2.75 at least. It's also important for RA's to maintain the required GPA if they want to keep the position.
Being at least a sophomore student. Many RAs start wanting the position during their first year of college and are then allowed by their schools to apply for the position during their second year of college.
Living on-campus for about a year. It's also possible for some colleges and universities to require RA hopefuls to live on-campus for a certain amount of time in order to have a sense of the student housing situation.
Attending an information session. RA aspirants, more often than not, are required to attend an information session if they want to be eligible to move forward with the application process.
Being an RA is a job. And just like when applying for any other job, you will have to fill out an application form and undergo an interview.
It goes without saying that you will have to meet the requirements, dazzle with your application and make a good impression with your interview if the goal is to become an RA and enjoy the perks that come with being one.
But keep in mind that it's not all the time that free room and board comes with being an RA.
In some schools, RA's are paid. In others, RA's get a discount on lodging and meals — either full or partial. So, before you attempt to apply as an RA for the sake of having cost-free room and board, consult the institution's resident assistant recruitment and selection committee first.
Apply for Room and Board Scholarships
Some scholarships have a prerequisite that awardees should spend the award money on tuition only. But then there are also those that allow spending of the award money on various college-related expenses.
Did you know that there are also scholarships exclusive for room and board use?
These scholarships are called — you guessed it! — room and board scholarships. As the name suggests, the money given to awardees has to be used for taking care of a college student's lodging and meal expenses. So, needless to say, if you are planning to live at home while completing your undergraduate program, you do not qualify.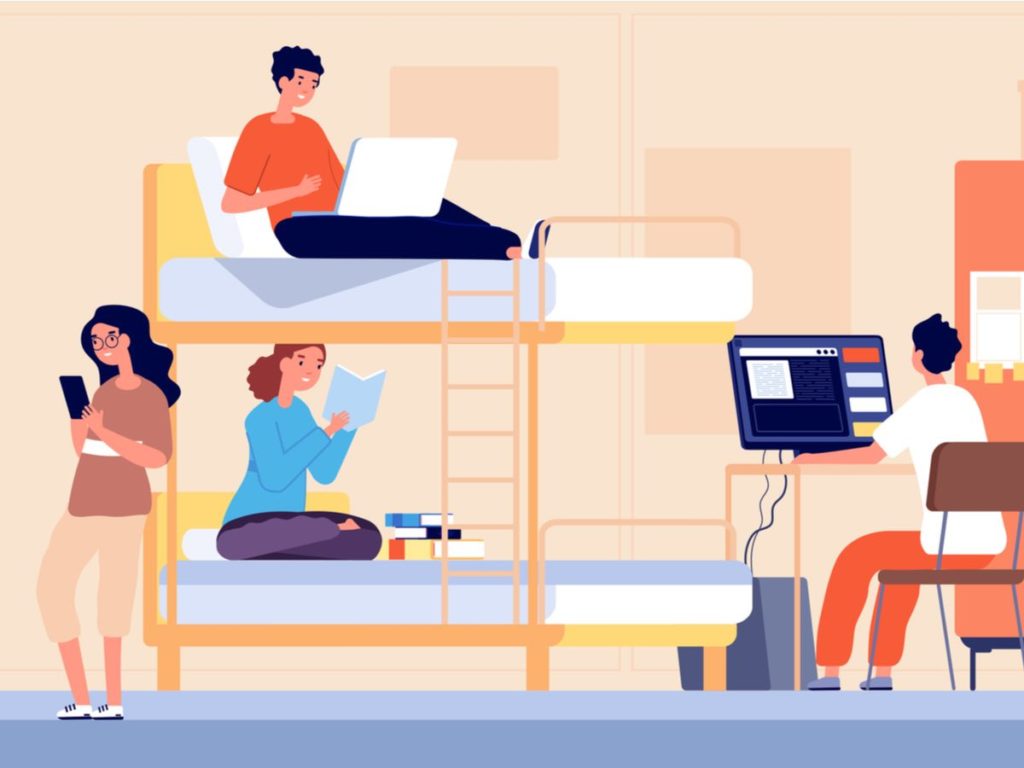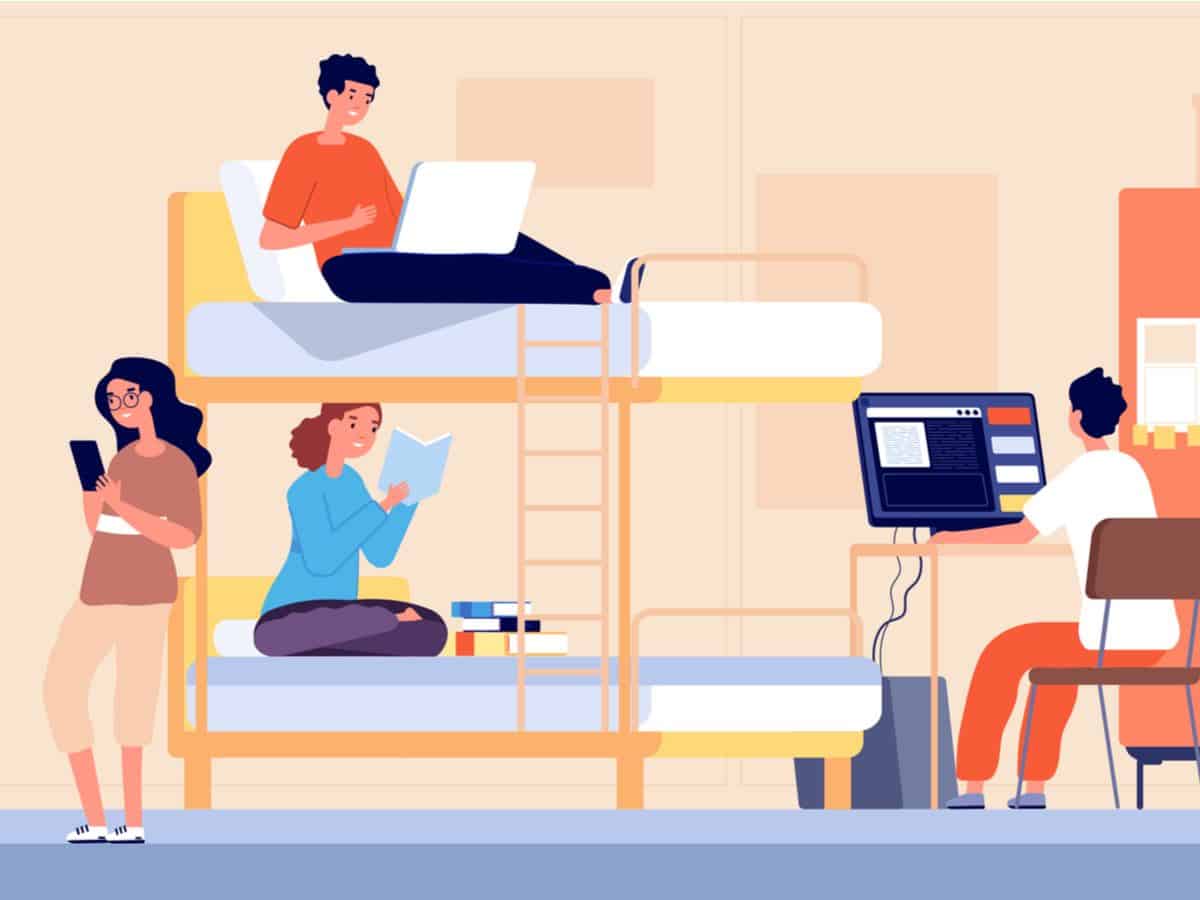 In some instances, room and board scholarships can come from colleges and universities themselves. However, sometimes, they can also come from alumni members, donors or organizations that institutions consider friends.
The University of California – Berkeley, for instance, offers the room and board scholarship program referred to as the International House or I-House. According to UC Berkeley itself, I-House is made possible by the generosity of some of its graduates and friends to help students with demonstrated need to be able to live on-campus.
Despite the name, I-House is also for US residents — around 75% of residents are international students.
But just like being an RA, there are also requirements to meet if you want to live at UC Berkeley's I-House. And some of the things you have to meet in order to be considered include:
Being a full-time undergraduate junior or senior student
Demonstrating financial need
Having a GPA of 3.0 or higher
Submission of application and supporting documents
Many different colleges and universities have their own room and board scholarships. Some of them offer partial discounts on accommodation and food, while others allow awardees to live on-campus free of charge.
There are also room and board scholarships that can come from outside the campus. They are referred to as private room and board scholarships that are offered by entities such as individuals, businesses, banks, service groups, foundations, charities and non-profit organizations. Usually, all you have to do is go online in order to find them.
Different room and board scholarships have different eligibility requirements. Some of them are need-based, while others are merit-based.
Needless to say, factors such as monthly income, GPA and extracurriculars are taken into account during the awardee selection process, depending on the provider and type of scholarship.
Some room and board scholarships may award an amount of money enough to cover all lodging- and meal-related costs, while others may award an amount that only takes care of a portion of the total expenses.
But fret not because you can apply to as many scholarships that you can — and win as many as possible, too!
When applying for room and board scholarships, make sure that you check eligibility requirements carefully. There is no use in applying for one with a competitive cash prize if you are not what the provider is looking for.
Read Also: Can You Get In-State Tuition After One Year of College?
Fill Out the FAFSA
Don't just limit yourself to room and board scholarships if you want to enjoy room and board at no cost. It's also a good idea to apply to many different private scholarships, too, particularly those whose award money can be used to pay for qualified college expenses besides tuition and fees.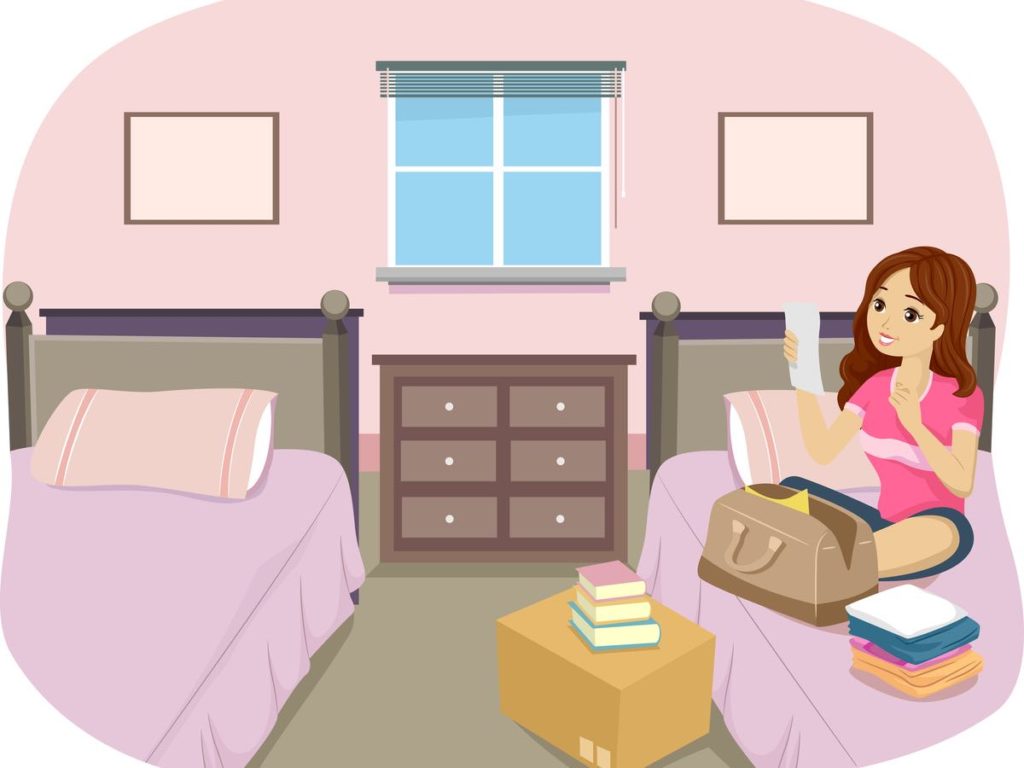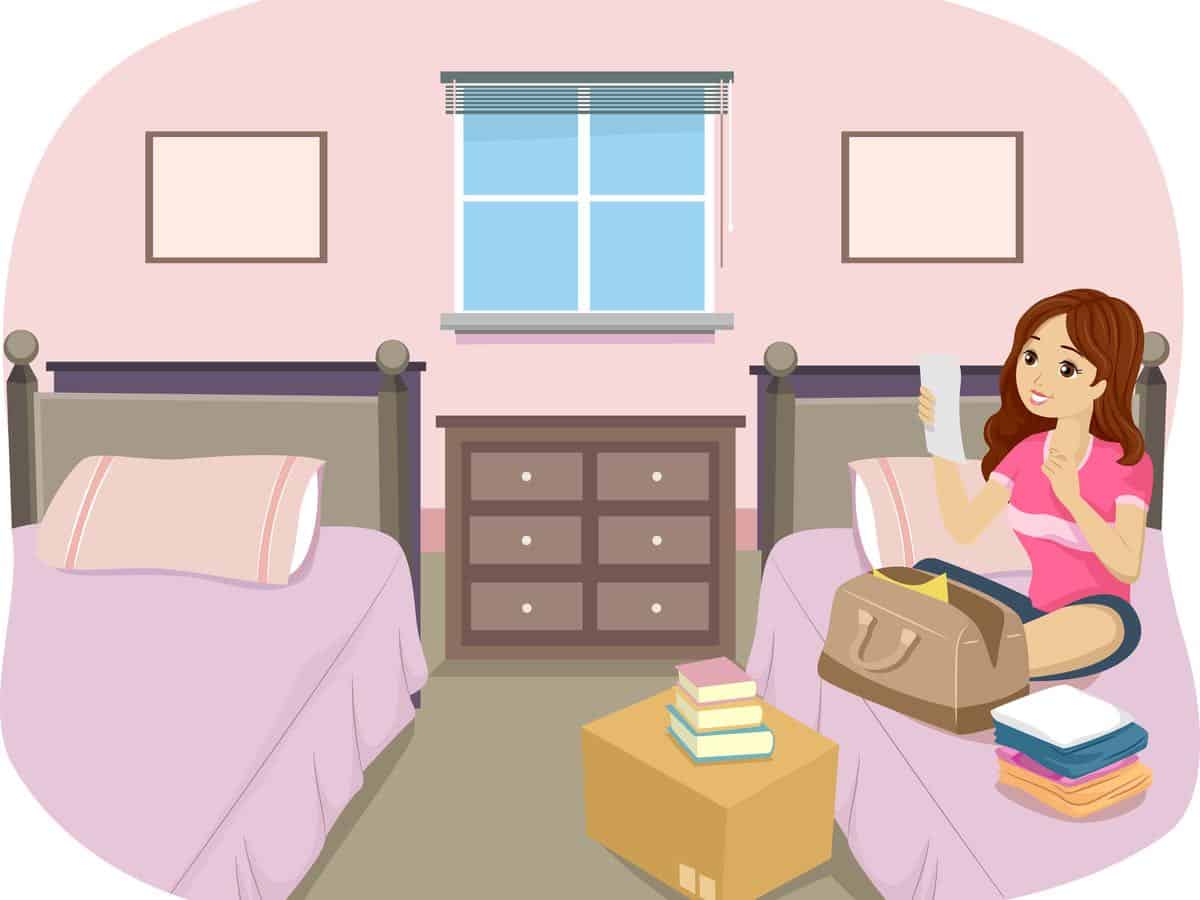 In many instances, applying to private scholarships start with filling out the FAFSA.
Needless to say, if you want to earn a bachelor's degree without paying for room and board while living in a college dorm or apartment, make sure that you file the FAFSA as soon as you can after the form comes out every October 1.
Some private scholarships may require applicants to fill out the FAFSA and their very own application forms, too. But then there are also those that do not use the FAFSA when determining the eligibility of an applicant.
So, in other words, make sure that you carefully read a private scholarship's application steps.
One of the nicest things about private scholarships is that you can search for them through various avenues. Besides logging online and using private scholarship search engines, you may also check out local newspapers, community bulletin boards and local library reference sections.
You may also visit your college or university's financial aid office or, if you are still a high schooler who is gearing up for free room and board in college, the guidance counselor.
There is no limit to the number of private scholarships that you can apply to and receive.
But be warned: winning a private scholarship can reduce the amount of financial aid you get from your school. However, refrain from assuming that your family will have to pay a bigger share of your college expenses — it's just that those private scholarship dollars will replace financial aid dollars.
If all the aid you get — federal aid, institutional aid and private award — amounts to $300 or greater than your calculated need, the federal government requires the college or university to reduce your financial aid award.
Needless to say, you will have to report each and every private scholarship you have won.
Failure to report to your college or university those private scholarships might leave you with the so-called over-award. You don't want that to happen. That's because you will have to pay back any amount in excess of your cost of attendance or federally determined need eligibility.
Join a Military School
There is a surefire way to enjoy free room and board in college: going to certain military schools.
Not all military schools in the country are cut from the same cloth. For instance, while some are absolutely cost-free to attend, others charge students just like traditional colleges and universities.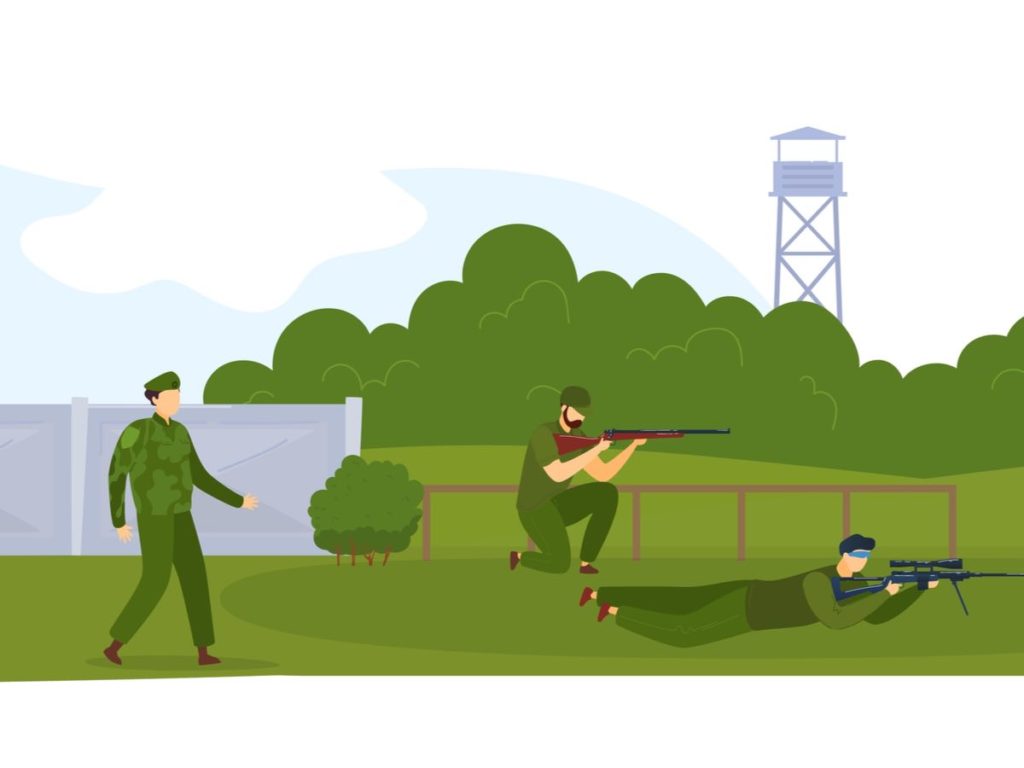 However, generally speaking, attending military schools is cheaper — tuition costs can range anywhere from $25,000 to $50,000 per year.
At some military schools, accommodation and food are sort of free because the tuition already includes room and board. Tuition may vary from student to student, depending on whether they live on- or off-campus.
Fret not if the goal is to pay zero for room and board. That's because there are military schools where lodging and meals are free of charge. As a matter of fact, tuition is free, too. However, as expected, in exchange for a college education is a service obligation, which can start for a minimum of five years.
Here are five US military schools where both tuition and room and board are free:
| | |
| --- | --- |
| INSTITUTION | LOCATION |
| US Air Force Academy | Colorado Springs, Colorado |
| US Coast Guard Academy | London, Connecticut |
| US Merchant Marine Academy | Kings Point, New York |
| US Military Academy | West Point, New York |
| US Naval Academy | Annapolis, Maryland |
But keep in mind that applying to military school is just like applying to some of the most competitive colleges and universities in the country in terms of chances of gaining admission into them.
NCES says that the average acceptance rate at the five military schools mentioned above where tuition and room and board do not have a price tag is 9.8% only.
With a single-digit acceptance rate, it's plain to see that these academies are just as selective as most Ivy Leagues and a bunch of other prestigious schools in the US.
Attend a College Offering Full-Ride Scholarships
Different colleges and universities offer different institutional scholarships — scholarships that they themselves award. Some institutional scholarships involve competitive awards, while others are on the modest side.
However, there is one type of institutional scholarship many dream of winning: a full-ride scholarship.
As the name suggests, a full-ride scholarship is something that takes care of all costs associated with earning a bachelor's degree, from tuition, student fees, books and, of course, room and board.
So, winning a full-ride scholarship not only allows you to enjoy free lodging and meals but also free everything!
Not all institutions for higher education in the US offer full-ride scholarships. And while many offer them, only a very few students actually win them.
As a matter of fact, less than 20,000 of all first-time, first-year students, which accounts for less than 1% of incoming freshmen college students, win full-ride scholarships per year.
Full-ride scholarships can either be merit-based or need-based. And by the way, they can come from not only colleges and universities but also private organizations and even wealthy people.
It's true that there are many prestigious and well-known schools that offer full-ride scholarships.
When building a college list, however, don't just focus on those schools — it's a good idea to also consider lesser-known ones, including those that you might have never heard of before.
Many unpopular institutions attract poor and high-performing students with full-ride scholarships in order to boost their profiles and college rankings, too.
Below, you will come across a list of some institutions known to offer full-ride scholarships. Check which of the following are worthy of being shortlisted based on some college-selection factors you find important:
| INSTITUTION | LOCATION |
| --- | --- |
| Agnes Scott College | Decatur, Georgia |
| Barry University | Miami Shores, Florida |
| Birmingham-Southern College | Birmingham, Alabama |
| Boston College | Chestnut Hill, Massachusetts |
| Boston University | Boston, Massachusetts |
| Carthage College | Kenosha, Wisconsin |
| Clemson University | Clemson, South Carolina |
| Davidson College | Davidson, North Carolina |
| Duke University | Durham, North Carolina |
| Elizabethtown College | Elizabethtown, Pennsylvania |
| Emory University | Atlanta, Georgia |
| Fordham University | New York, New York |
| Georgia Institute of Technology | Atlanta, Georgia |
| Hendrix College | Conway, Arkansas |
| Hiram College | Hiram, Ohio |
| Illinois Institute of Technology | Chicago, Illinois |
| Lewis and Clark College | Portland, Oregon |
| Louisiana State University | Baton Rouge, Louisiana |
| Mercer University | Macon, Georgia |
| Miami University | Oxford, Ohio |
| Michigan State University | East Lansing, Michigan |
| North Carolina A&T State University | Greensboro, North Carolina |
| North Carolina State University | Raleigh, North Carolina |
| Northeastern University | Boston, Massachusetts |
| Oberlin College | Oberlin, Ohio |
| Oglethorpe University | Atlanta, Georgia |
| Providence College | Providence, Rhode Island |
| Purdue University | West Lafayette, Indiana |
| Rhodes College | Memphis, Tennessee |
| Rollins College | Winter Park, Florida |
| Salem College | Winston-Salem, North Carolina |
| Soka University of America | Aliso Viejo, California |
| Southern Methodist University | Dallas, Texas |
| Stevens Institute of Technology | Hoboken, New Jersey |
| Syracuse University | Syracuse, New York |
| Texas Christian University | Fort Worth, Texas |
| Tulane University | New Orleans, Louisiana |
| University of Alabama | Tuscaloosa, Alabama |
| University of Chicago | Chicago, Illinois |
| University of Delaware | Newark, Delaware |
| University of Georgia | Athens, Georgia |
| University of Hawaii | Honolulu, Hawaii |
| University of Kentucky | Lexington, Kentucky |
| University of Miami | Coral Gables, Florida |
| University of Mississippi | Oxford, Mississippi |
| University of Notre Dame | Notre Dame, Indiana |
| University of Richmond | Richmond, Virginia |
| University of Rochester | Rochester, New York |
| University of Virginia | Charlottesville, Virginia |
| Vanderbilt University | Nashville, Tennessee |
| Wake Forest University | Winston-Salem, North Carolina |
| Washington and Lee University | Lexington, Virginia |
| Washington University in St. Louis | St. Louis, Missouri |
| William and Mary | Williamsburg, Virginia |
Colleges offering full-ride scholarships
Room and board don't come cheap. This is true whether the college is public or private.
In some instances, students have no choice but to pay for lodging and meals while working on their respective degrees, especially those who are attending out-of-state or in-state schools that are miles away from home — some lower year level undergraduate students are required to live on-campus, too.
But worry not because there are steps you may take in order to enjoy free room and board in college, such as the ones we talked about in this article, thus making earning a degree affordable.
By making smart choices during the college application process or every beginning of the academic year, it's possible to reduce college expenses dramatically by not having to shell out any money for accommodation and food. Choose the right one from the options given above, and you will be fine.
And don't worry, there are many ways to go to college without breaking the bank, regardless if you belong to a low-income or high-income family.

Disclaimer: The views and opinions expressed in this article are those of the authors and do not necessarily represent those of the College Reality Check.