Who You Should Major in French
French is one of the sexiest languages. And, believe it or not, it's also one of the easiest languages to learn. No matter if you love the French language because it's a part of your heritage, you are a sucker for classic French films or dream of one day migrating to France, you can always add French to your list of college majors.
Majoring in French is recommended for degree-seeking students who want to learn and practice the French language and study Francophone history, literature and culture. It's also suited for those who plan on taking career paths where having a second language is a requirement or can be an advantage.
Whether you can speak broken French or only have a handful of French words in your arsenal, read on.
This post will give you an idea of what it's like to be a French major as well as what sort of career paths you can take with a degree in French Studies or French Language and Literature.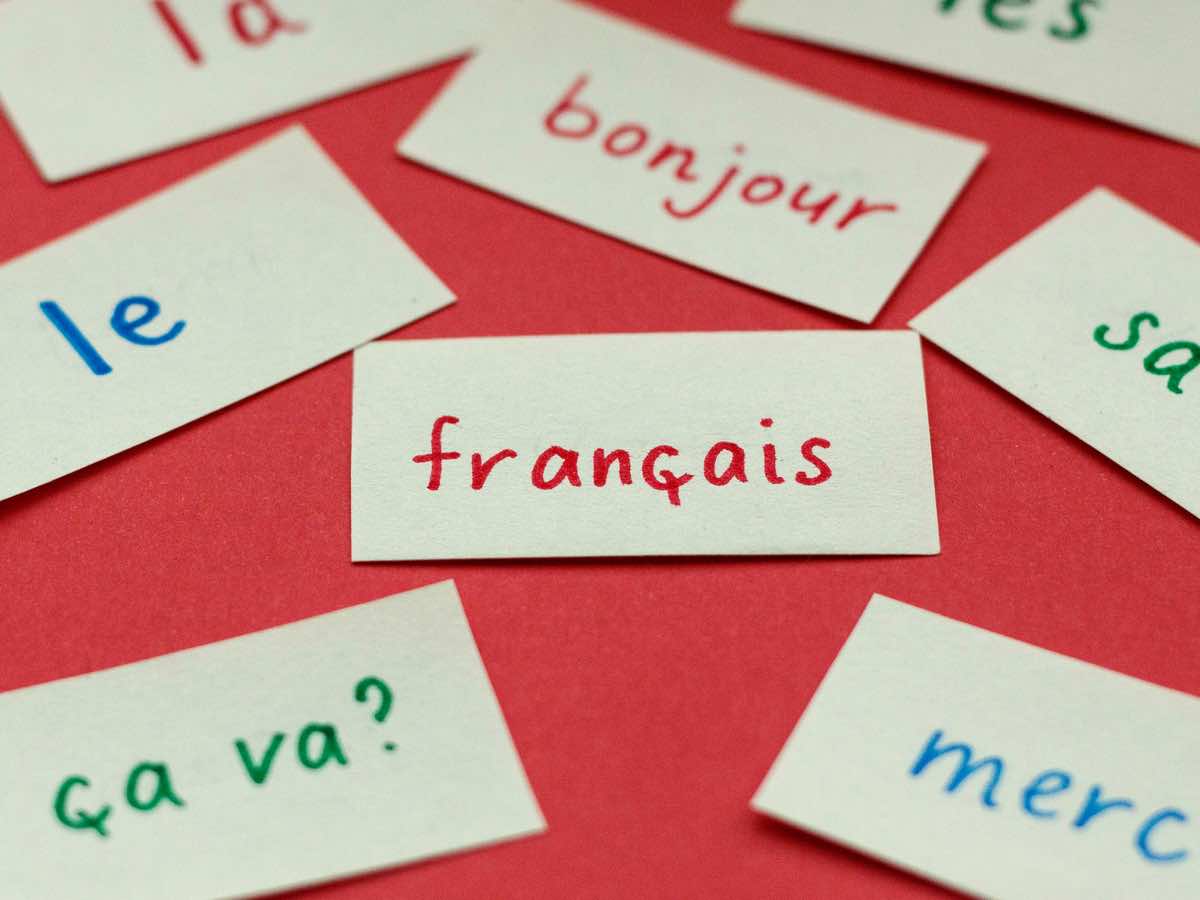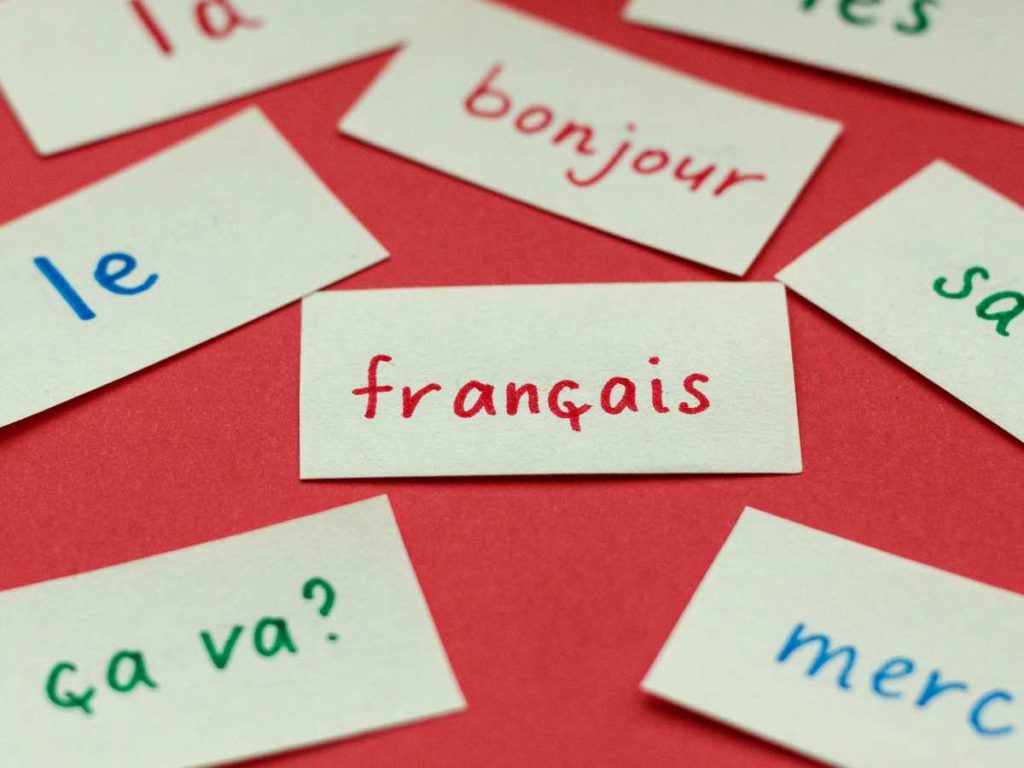 Is Majoring in French Hard?
Learning the French language is not that challenging, which is why majoring in French is not really hard. However, mastery of the French language requires a lot of passion, hard work and dedication. At most colleges and universities, the core courses of a French program are administered in French.
If you are able to learn a few French phrases and sentences with the help of the internet because you want to have a second language, chances are that you can have a successful college life as a French major.
Majoring in French can be just as hard as majoring in another language or even a discipline of study.
But if you are passionate about learning French as well as the Francophone-related world and dreaming about working abroad or taking on a local job that requires or allows you to speak French, then you should not be intimidated by majoring in French. As mentioned earlier, it's a fairly easy language to learn.
Core courses French majors have to take can differ, depending on the school they are attending and the program they are enrolled in. But to give you an idea, here are some of the courses you might have to take:
Contemporary France
French grammar and composition
Reading French: literature, culture and media
Survey of French literature
The French Atlantic
It's not uncommon for the core courses undergraduate students majoring in French to be taught using the French language itself. This allows students to put into practice French and also earn mastery of it. By the time they graduate, French majors will be ready to face the challenges of taking on jobs where they can or have to use French.
When it comes to choosing a minor that complements the French major, it's a good idea to consider the career path you are planning on taking after graduation — it will give you an idea of which minor to opt for as a French student.
The following are some of the most popular minors among French majors:
Biology
Business administration
Communications
Computer science
Education
Hospitality management
Humanistic studies
Information technology
Psychology
Sociology
Tourism management
French Major Careers and Salaries
Many of the jobs available for French majors involve the use of the French language. Some of them include flight attendants, travel agents, interpreters and speech writers. There are also jobs where mastery of the French language is not really a requirement but can prove to be a beneficial asset.
Because French is a major that's not in the STEM or healthcare field, many people immediately assume that it's a worthless degree in that it can keep college graduates from having high-paying jobs.
Good news: that's nothing but a myth!
If you have set your heart on majoring in French, then go ahead and obtain all the knowledge and skills you can and master the French language extremely well in order to increase your job market value.
And as proof that ending up unemployed should not keep you from declaring French as your major, check out the following career options:
Flight attendant
Median annual salary: $61,640
Job outlook in 10 years: 30%
Besides providing routine services in order to ensure the satisfaction and comfort of airline passengers, flight attendants also respond to emergency situations. While knowing how to speak French is not a requirement, majoring in French in college may help increase the job marketability of flight attendants.
Airline customer service agent
Median annual salary: $36,920
Job outlook in 10 years: -1%
One of the primary roles of airline customer service agents is assisting with or completing flight reservations for customers. Working either at airports or call centers, it's not uncommon for employers to prefer airline customer service agents who exhibit fluency in foreign languages, such as French, German and Spanish.
Travel agent
Median annual salary: $43,810
Job outlook in 10 years: 5%
What travel agents do is sell transportation, accommodation and leisure activities to individuals or groups planning on traveling. Needless to say, having good communication, customer service and negotiation skills is a must. French majors who plan on working as travel agents have more impressive resumes in the eyes of employers.
High school teacher
Median annual salary: $61,820
Job outlook in 10 years: 8%
It's not uncommon for high school students to take foreign language courses in order to increase their admission chances to some of the most competitive colleges and universities in the land. Some of the best teachers of Advanced Placement (AP) French Language and Culture are those who majored in French in college.
Translator or interpreter
Median annual salary: $49,110
Job outlook in 10 years: 24%
Translators translate written materials, while interpreters translate spoken words. Either way, both translators and interpreters can work in many different settings, ranging from schools, hospitals to courtrooms. A certification, such as one from the American Translators Association (ATA), can make a French major more marketable.
Speech writer
Median annual salary: $69,510
Job outlook in 10 years: 9%
As the job title suggests, speech writers are those who write speeches for politicians, business leaders and others who need to speak before an audience. Being fluent in English and French is not enough for a person to be a good speech writer. He or she should also possess superb research, organizational and analytical thinking skills.
These are just some of the career options directly related to a French major you may choose from after graduation. You can also select from an assortment of jobs that are seemingly unrelated to your studies but nonetheless allow you to leverage your major to your advantage. Some of them include:
Banker
Book publisher
Broker
Diplomatic agent
Editor
Event coordinator
Filmmaker
Foreign exchange trader
Hotel manager
Journalist
Librarian
Marketing communications specialist
Museum curator
Project manager
Proofreader
Public relations specialist
Sommelier
Best Colleges for French Major
The best colleges and universities for French majors are those that offer good bachelor's degrees in French Studies or French Language and Literature. Many of them are highly ranked by reliable college rankers, including prestigious private non-profit institutions as well as top-notch public or state schools.
If you want to earn mastery of the French language and have the most rewarding and fulfilling career possible, it's a good idea to major in French where there's a great degree program in French.
Luckily, you have plenty of options, and some of the best of the bunch are the following:
| | |
| --- | --- |
| COLLEGE | ESTIMATED COA |
| Brigham Young University | $19,594 |
| Bryn Mawr College | $73,540 |
| City College of San Francisco | $23,500 (in-state) and $30,460 (out-of-state) |
| Columbia University | $77,603 |
| Drury University | $43,809 |
| Duke University | $77,069 |
| Franklin & Marshall College | $77,982 |
| George Washington University | $76,276 |
| Kenyon College | $71,480 |
| New York University | $77,632 |
| Princeton University | $68,044 |
| Purdue University | $22,782 (in-state) and $41,584 (out-of-state) |
| Smith College | $75,842 |
| University of California – Berkeley | $41,528 (in-state) and $71,282 (out-of-state) |
| University of California – Los Angeles | $36,787 (in-state) and $66,541 (out-of-state) |
| University of Chicago | $81,531 |
| University of Michigan | $31,484 (in-state) and $67,802 (out-of-state) |
| University of North Carolina at Greensboro | $20,155 (in-state) and $35,314 (out-of-state) |
| University of Pennsylvania | $81,110 |
| University of Virginia | $35,664 (in-state) and $68,865 (out-of-state) |
| University of Wisconsin – Madison | $27,158 (in-state) and $55,046 (out-of-state) |
| Vassar College | $78,170 |
| Virginia Tech | $27,755 (in-state) and $46,295 (out-of-state) |
| Wesleyan University | $78,735 |
| Williams College | $66,540 |
Best Colleges for French Major

You can also major in French without stepping foot on a physical campus, and it's by attending an online school.
Sadly, not a lot of learning institutions operating online or traditional colleges and universities with online campuses offer an online degree in French suitable for non-traditional students to earn.
Here are some fully accredited online schools offering online bachelor's programs in French:
Oregon State University
Valdosta State University
Indiana University
University of Louisiana at Monroe
University of Pennsylvania
Just Before You Major in French
Majoring in French in college allows you to learn and master the French language beyond the use of self-help guides. What's more, it allows you to earn a degree that will enable you to take on jobs where the ability to speak French as well as having knowledge of Francophone history, literature and culture are an asset.
Related Questions
Does having a second language lead to higher pay?
Bilingual employees tend to make 5% to 20% more money per hour compared to monolingual employees. What's more, having a second language can lead to more job opportunities. Based on a report by New American Economy (NAE), the demand for bilinguals more than doubled in five years.
What is the hardest language to learn for English speakers?
The hardest language to learn is Mandarin. Coincidentally, it's also the most widely spoken language on the planet, with 1.3 billion people speaking it. One reason for such is that it has over 50,000 characters, although knowing 2,000 to 3,000 of them is usually enough.
Read Next: Is Spanish a Good Major?

Disclaimer: The views and opinions expressed in this article are those of the authors and do not necessarily represent those of the College Reality Check.