Germany's College System: Perfect Test Case for Free Education Ideas?
According to data provided by Study in Germany, which claims to be the largest online information portal about studying in Germany, there are a total of 416,437 international students attending German institutions of higher education.
Just why are there so many students flying to Germany? Is college free there?
There are free colleges in Germany, particularly private postsecondary education institutions that are government-funded. Free tuition can be enjoyed by all who enroll, both EU and non-EU students alike. But an undergraduate program in Germany isn't entirely free as public school students have to pay a nominal fee per semester.
Read on if you are thinking about jumping on the bandwagon and earning an undergraduate degree in Germany.
I will talk about some of the things you need to know about being an international undergraduate student in Germany so that you can have a much better idea if it's the right country for you to head to or an entirely different one.
But before we discuss college costs in Germany, let's answer this very important question…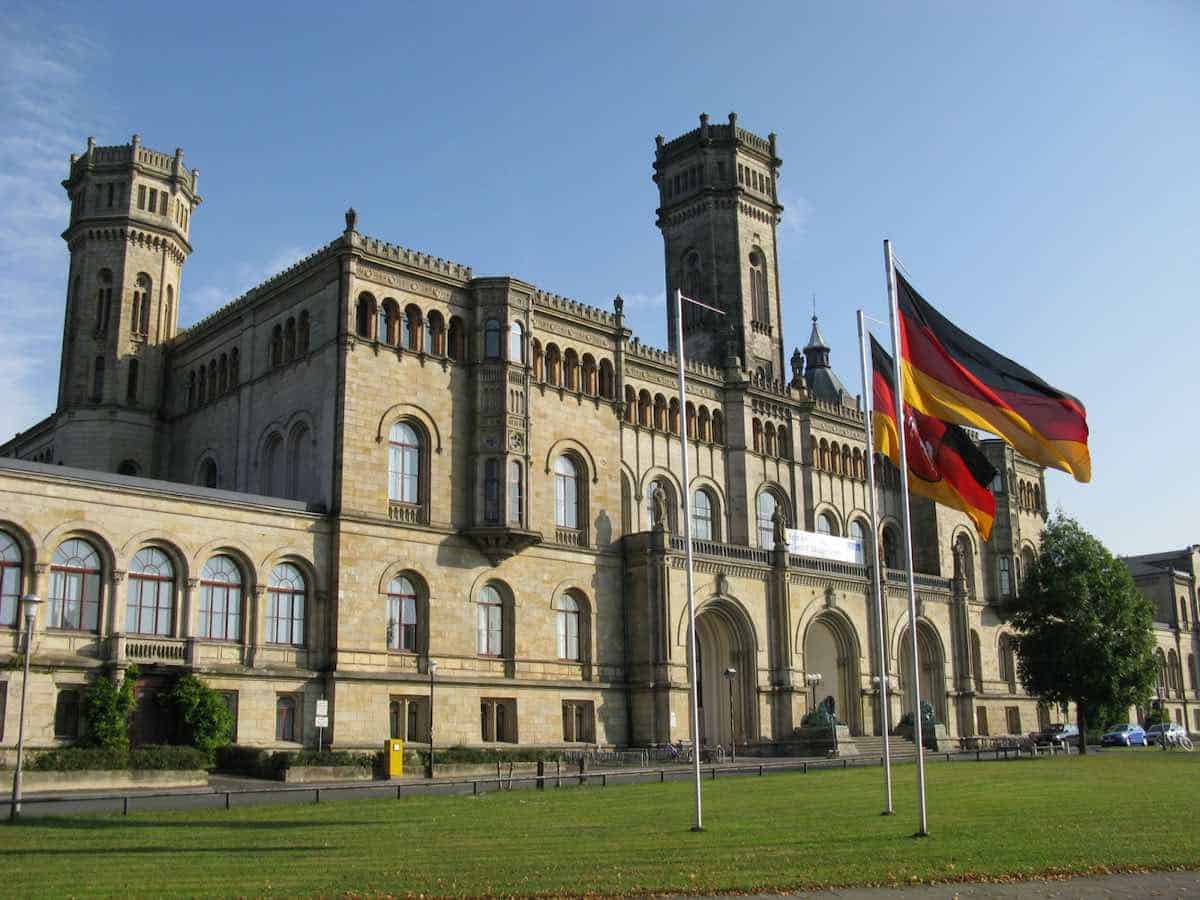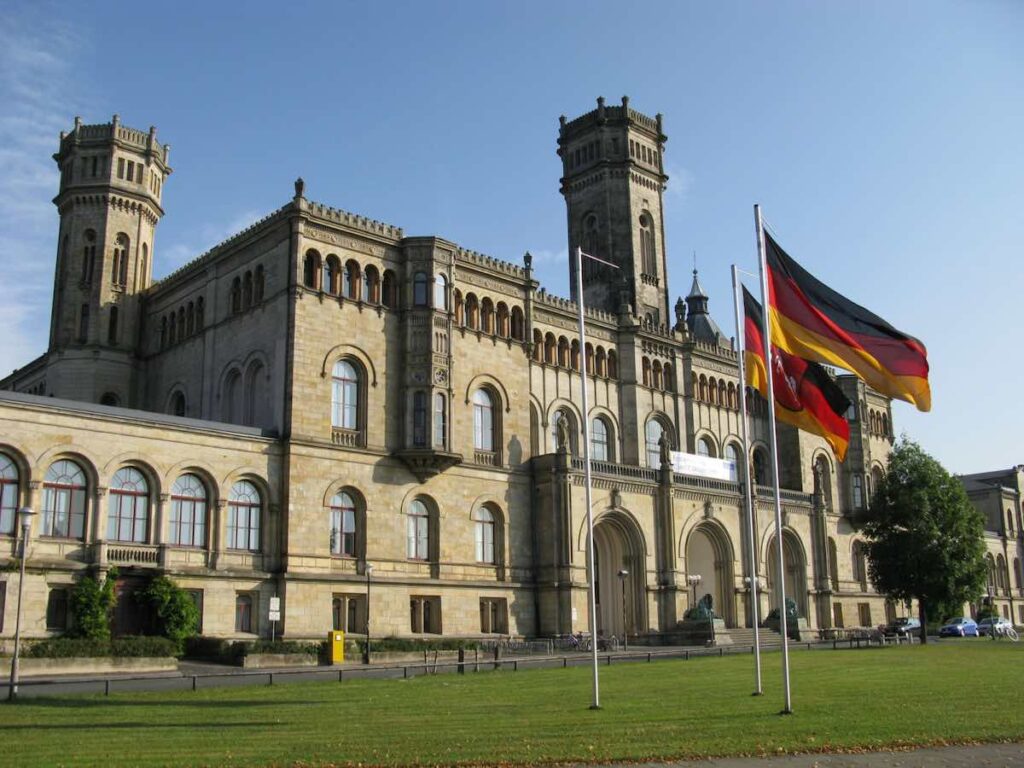 College vs. University: What's the Difference in Germany?
In Germany, any institution of higher education that confers undergraduate and graduate degrees is referred to as a university. It's exactly for this reason why none of the more than 380 postsecondary education schools in Germany have the word "college" in their names. A college, on the other hand, is a vocational school.
The line that separates American colleges and universities is defined very well.
Simply put, colleges are academic institutions that confer certificates and undergraduate degrees. They include technical and vocational schools, community colleges and liberal arts colleges. They are usually smaller, too.
On the other hand, universities are postsecondary education schools that award both undergraduate and graduate degrees.
But it's important to note that many of them also offer certificate and diploma programs. As a matter of fact, it's not uncommon for some universities in the US to have them available through online learning.
German undergraduate students do not use the word "college", except when talking about vocational schools.
Instead, they refer to the institutions of higher education that they are attending or about to attend as "universities" — most simply call them "unis".
So, just in case your plan on becoming an international student in Germany pushes through, see to it that you refer to the school where you are working on an undergraduate degree as a "university".
How Much Does It Cost to Study in Germany
Public universities in Germany are tuition-free. German students are not the only ones who can attend them without paying tuition but also those from EU and non-EU nations.
However, they still have to pay what's called a "semester contribution," which costs 150 EUR to 250 EUR per semester, depending on the school.
One of the many European nations with free college is Germany.
Because of this, it's no wonder why it's just as popular as the US, UK, Canada and Australia among international students. And just like what was mentioned earlier, there are 416,437 students from various parts of the globe studying in Germany.
Read Also: 17 Best Cheap Universities in Europe
But just like free colleges in the US, cost-free higher education in Germany isn't completely free of charge.
Students, whether domestic, EU or international ones, as expected, have to shell out money for college-related expenditures other than tuition. Some of them include books, school supplies, personal needs, and room and board.
It goes without saying that tuition isn't free at private German universities. On average, tuition at these institutions can range anywhere from 25,000 EUR to 40,000 EUR per year. It will all depend on the school and academic program.
Certainly, tuition for an undergraduate degree program is cheaper than for a graduate degree program.
Going back to tuition-free college, in Germany, attendees of government-funded public institutions of higher education need not pay for any tuition alright.
However, they still have to take care of a semester contribution out of pocket, which, just like what's mentioned above, is something that amounts to about 150 EUR to 250 EUR — that's equivalent to around $160 to $267.
With the given figures taken into account, there's no denying that it's so much cheaper to attend public schools in Germany than at public schools in the US, whose in-state tuition averages $9,377 per year.
International students enrolled in an undergraduate program in a tuition-free university in Germany, unfortunately, have to shell out money for things other than the semester contribution.
For one, there's the cost of living — for international students to be able to live comfortably in Germany, as of 2022, they have to spend around 934 EUR per month.
Doing the math, that's an additional 11,208 EUR to the annual cost of attending a German university.
And then there's also the fact that you will also have to shoulder the expenses required for processing your visa and your residence permit. Needless to say, before you decide to fly to Germany, carefully crunch the numbers.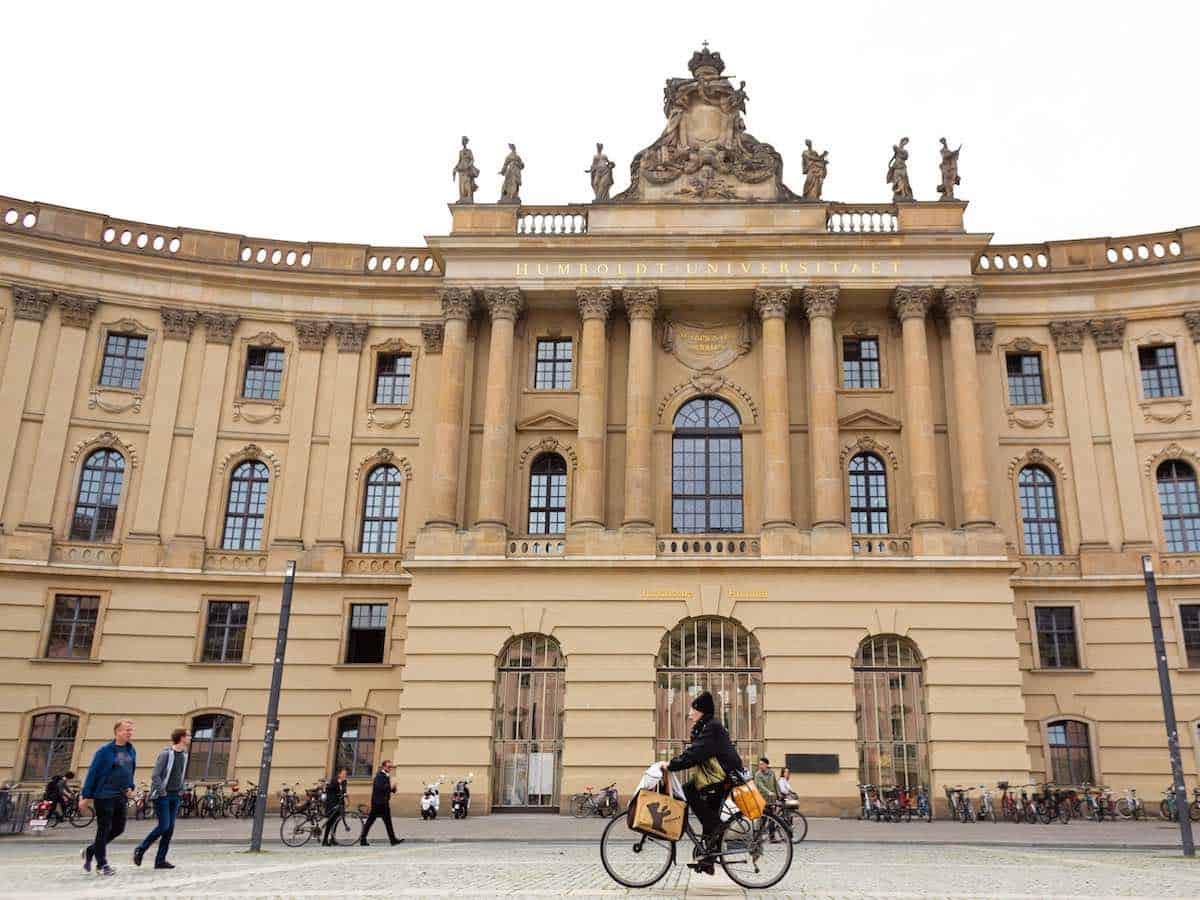 Scholarships for International Students in Germany
Attending public universities in Germany can save international students alongside EU students from having to spend exorbitant money for tuition — government-funded ones are tuition-free.
Alas, other college-related expenses do not come free of charge, including the cost of living.
It's a good thing for international students studying in Germany on a budget that they may apply for programs that provide financial assistance, just like American students attending public and private US institutions.
Read Also: Why Should College Not Be Free
In Germany, scholarships can come from a number of sources, each one has its own set of eligibility requirements and application processes, too.
Here are some of the most well-known scholarship programs for international students attending German universities:
Deutscher Akademischer Austauschdienst (DAAD) Program
DeutschlandStipendium National Scholarship Program
Erasmus Scholarships
Friedrich Ebert Stiftung Scholarship
Goethe Goes Global Scholarships
Heinrich Boll Scholarships
Friedrich Ebert Scholarships
Other than applying for scholarships to fund your postsecondary education outside of your hometown, you may also have a part-time job, which, under legal regulations, can be done for up to 120 days of the year.
As a matter of fact, more than 60% of international students in Germany are employed part-time.
Some of the most common on- and off-campus jobs held by students in Germany from outside the European country are:
Academic assistant
Babysitter
Barista
Bartender
Lab technician
Museum staff member
Newspaper distributor
Tutor
Waiter
Just Before You Head to Germany to Study
For as long as you are about to attend a public institution of higher education in Germany, there's no need to worry about steep tuition costs.
That's because the German government takes care of tuition, including those of international students. However, there's the so-called semester contribution that students need to shoulder.
Since there are other college-related costs and also the cost of living to take care of, international students may apply for scholarships as well as have part-time jobs in order to fund their pursuit of an undergraduate degree.
Related Questions
How long does it take to complete a bachelor's degree program in Germany?
In most instances, it only takes about 3 years for an undergraduate student attending a German university to earn his or her bachelor's degree. Unlike at institutions in the US where students may postpone declaring a major, students in Germany can choose a concentration from the very start.
Can you live in Germany after completing your postsecondary education?
Students from outside of Germany or EU nations may reside in the country while they are looking for jobs. That's because the residence permit they hold can be extended for 18 more months. However, an application for an extension should be made before the current residence permit expires.
Read Next: How Does Free College Work Outside the US

Disclaimer: The views and opinions expressed in this article are those of the authors and do not necessarily represent those of the College Reality Check.