How to Get in Early Decision Round: Simple Guide
It is said that the college application process is probably the most stressful and exasperating moment in a student's high school career. And that is why many just want to get it over and done with so that they can concentrate more on the remaining years of their high school life. Does this mean applying early decision is a good thing?
Applying early decision can lead to a more favorable outcome if students apply to their top-choice colleges that have high ED acceptance rates and match their academic profile, too. ED application is not ideal for college-bound kids with weak applications and have to compare financial aid awards beforehand.
Read on it you're thinking about applying early decision because the school you're interested in offers it.
In this post, I will talk about ED and the things that make it different from another early admission plan, which is early action, as well as regular decision. Make sure that you don't stop until you reach the end so that you can have a better idea of whether or not applying early decision is the right step to take.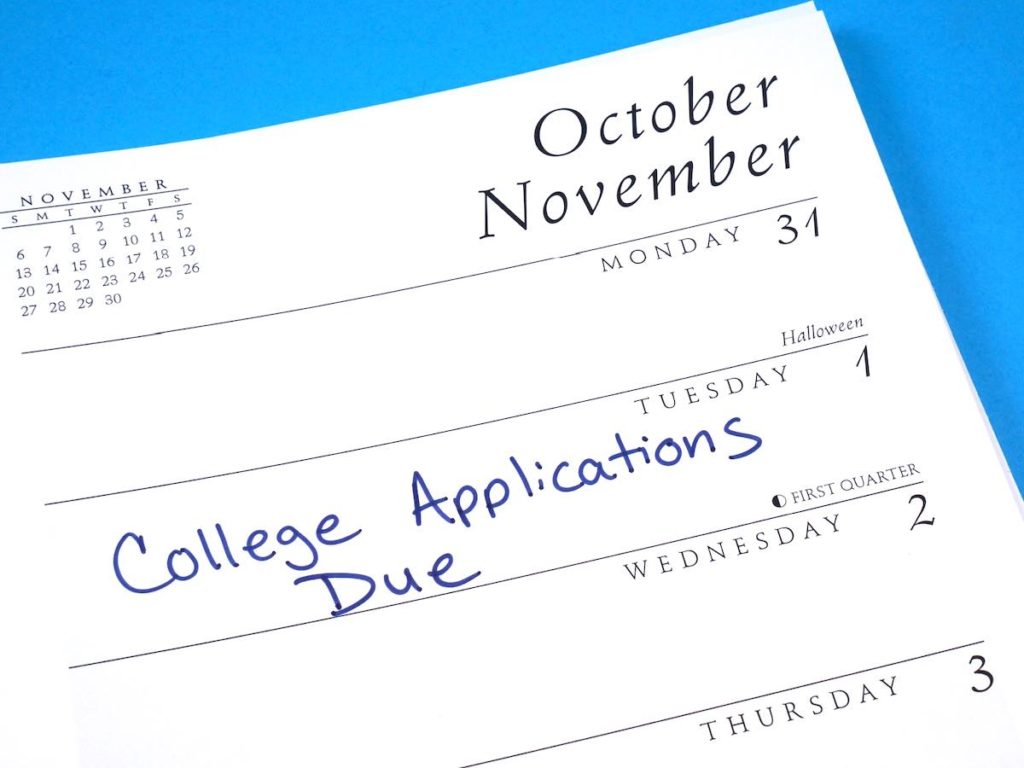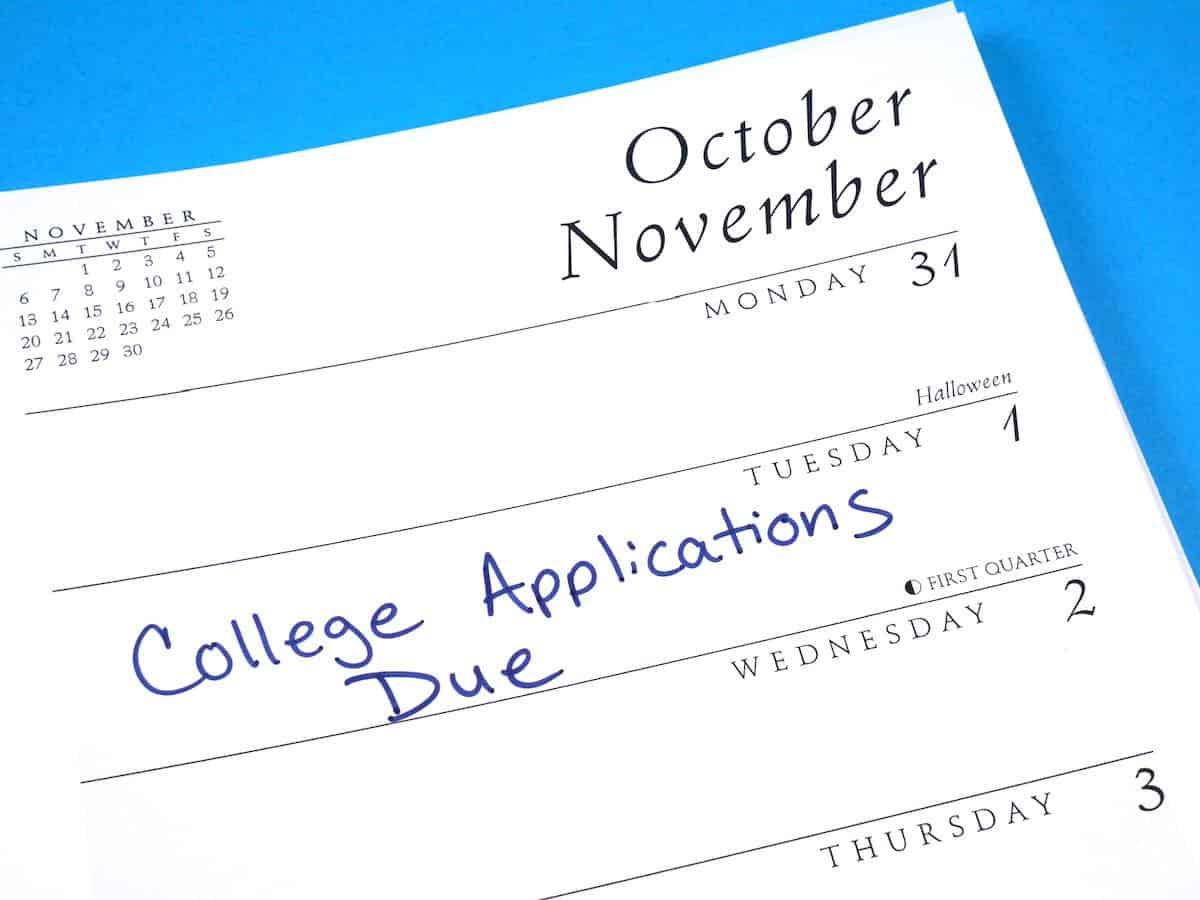 Early Decision vs. Early Action vs. Regular Decision
Both early decision and early action are early admission plans — they enable students to apply to their top-choice schools as well as receive admissions decisions from them earlier than other high school kids. ED, unlike EA, is binding, which means students who get accepted as early decision applicants must attend the institution.
It's not uncommon for early decision and early action to have the same deadlines at times. Still, the fact remains that ED is binding while EA is non-binding.
Anyone who is accepted in the ED round is obligated to enroll in the school.
Some colleges and universities have a couple of early decision deadlines: ED1 and ED2. The deadline for ED1 is usually November 1, while the deadline for ED2 is usually November 15. However, some colleges have an ED2 deadline in January. Either way, the fact remains that both ED 1 and ED2 are binding early admission plans.
As mentioned, early action is just like early decision in that it allows graduating high schoolers to apply early to the schools of their liking. However, EA is non-binding — those who get accepted in the EA round may or may not enroll.
ED has ED1 and ED2. On the other hand, EA has what's called restrictive EA or REA.
Simply put, REA is exclusive to private colleges and universities. While non-binding like EA, restrictive early action prohibits students from applying to other private schools with early admission plans. But they can apply to public ones. Some institutions have what they refer to as single-choice early action or SCEA, but it's the same as REA.
Here are some schools known to have REA or SCEA:
Boston College
California Institute of Technology
Georgetown University
Harvard University
Princeton University
Stanford University
University of Notre Dame
Yale University
Regular decision, on the other hand, has a later deadline than both ED and EA. This gives college-bound teens plenty of time to choose schools wisely and make their applications strong. RD deadlines commonly fall in January or February. Admissions decisions for the RD round are usually released in March or April.
Who Should Apply Early Decision?
Just because early decision is an available early admission plan doesn't necessarily mean that college-bound teens should apply earlier than their high school classmates. Similarly, applying ED to one's top-choice school is probably not a good idea even if the student is hell-bent on attending if accepted.
You may have heard a lot of wonderful things that come with applying early decision. Unfortunately, while the early admission plan comes with many perks, not everyone who applies ED can necessarily enjoy them.
Some high school teenagers are better off applying early action or regular decision.
It's true that ED application comes with many different advantages. And if you're the right kind of student gearing up for college or your application is perfect for the job, then applying ED might work to your full advantage. The entire college application process, otherwise, might end up more stressful and exhausting than it should.
Feel free to apply early decision to a college or university offering it if you meet some — or, more preferably, all — of the following conditions:
The college is your top-choice school
You are more than willing to attend if accepted
College cost is not an issue no matter the financial aid award
You are happy with your junior grades
You are happy with your initial SAT or ACT scores
Your application is very strong
A lot of graduating high schoolers are tempted to apply ED because of the fact that, more often than not, the acceptance rate for ED applicants is higher than for early action and even more so regular decision applicants.
Here's an honest answer: yes, it's true that ED acceptance rates are higher at most colleges and universities. That's because admissions officers just want to make sure that those they accept will actually enroll. As a matter of fact, usually, institutions can fill close to 50% of available spots with early decision applicants.
While some can benefit from applying ED, there are also those who can't, such students who:
Need to compare financial aid offers from various colleges before making a choice
Could use another year of high school to improve their GPAs or standardized test scores
How to Apply Early Decision and Get In
Although it's true that the acceptance rate for the early decision round is higher than for the regular decision round, it doesn't mean right away that applying ED will get you that coveted acceptance letter. If you do your ED application wrong, you might find yourself having unnecessary frustration and stress.
Here are the steps to take when applying early decision:
Make a balanced college list. Check that it has the right amount of safety, target and reach schools. Otherwise, you might end up getting zero acceptance letters or acceptance letters from colleges you don't really like.
Check that your top-choice school offers ED. There is no point in applying via an early admission plan to your college of choice if it doesn't have an early decision round.
Ensure that the ED acceptance rate is high. It's not uncommon for the acceptance rate for the ED round to be 2 to 3 times higher than for the ED round. If the figure is low, your application has to be very strong.
Use the provided net price calculator. Since you will have to attend the ED school no matter the financial aid award, make sure that you and your family will be able to afford attending it.
Meet with the high school counselor. You and your parents should fill out a form at your high school counselor's office in order to let the college know you will withdraw your applications to others if accepted.
Withdraw applications to other schools. Although it's not really a requirement, it's polite to contact other colleges which you applied to let them know you have been accepted early decision to another school.
Wait for the regular decision round. Besides a rejection, your ED application may also get deferred — it will be reviewed all over again during the RD round. In the meantime, you can apply to other schools RD.
Apply to another college RD if rejected ED. The worst thing that could happen when you apply ED is that you will be rejected. If this transpires, you can apply to other schools but not the ED college — except during another admissions cycle.
Apply EA if applying ED is not the best option. Missed the deadline or unsure whether or not you will be able to afford the college? Consider applying early action instead, which, unlike ED, is non-binding.
Just Before You Apply Early Decision
It can be very tempting for any degree-seeking student to apply to colleges and universities early decision to enjoy higher chances of getting accepted as well as to have a less stressful senior year of high school.
Unfortunately, applying ED is easier said than done.
Make sure that you opt for this early admission plan only if you are committed to attending the ED school no matter the financial aid offer — ED is binding, which means you have to enroll if accepted. Also, consider applying ED only if your application is strong enough for your top-choice school.
Related Questions
Is early decision acceptance rate higher than early action acceptance rate?
Early admission plans ED and EA both have higher acceptance rates than regular decision. However, between ED and EA, the acceptance rate is higher for the former. And between early decision 1 and early decision 2, the acceptance rate for ED1 is typically higher.
Can I apply to the early decision college that rejects me?
Students can apply to a college only once per admissions cycle. Early decision applicants who get rejected cannot apply RD to the same school, though they can apply to other schools. Deferred ones, on the other hand, need not apply as their applications will be reviewed in the RD round.

Disclaimer: The views and opinions expressed in this article are those of the authors and do not necessarily represent those of the College Reality Check.