How to Get Into McGill as an American
I remember when we were in Montreal many years ago when I saw the famous student statue with a laptop. The funny thing was that the laptop looked like a MacBook, but it had a pear symbol instead of an apple on the lid.
I found out that this was a statue of a McGill student, and ever since I was wondering what would it take to get into the Canadian university, especially if you live in the US. If you are like me, below, you will come across a variety of information, each one important for a McGill aspirant to know.
To get into McGill University as an American, one must apply via the school's website. Application runs from October 1 to January 15. To be considered, an applicant should have a minimum high school GPA of 3.2. Various academic and supporting documents should be submitted to McGill at a later date.
Many agree that McGill University has a campus that resembles Hogwarts and a reputation equivalent to that of Harvard University — the school is sometimes referred to as the Harvard of Canada. As a matter of fact, it's #7 in QS World University Rankings and #51 in Best Global Universities by US News.
Over 30% of McGill's student population consists of international students — approximately 11% are US students. And if you're planning on becoming a part of it, keep reading.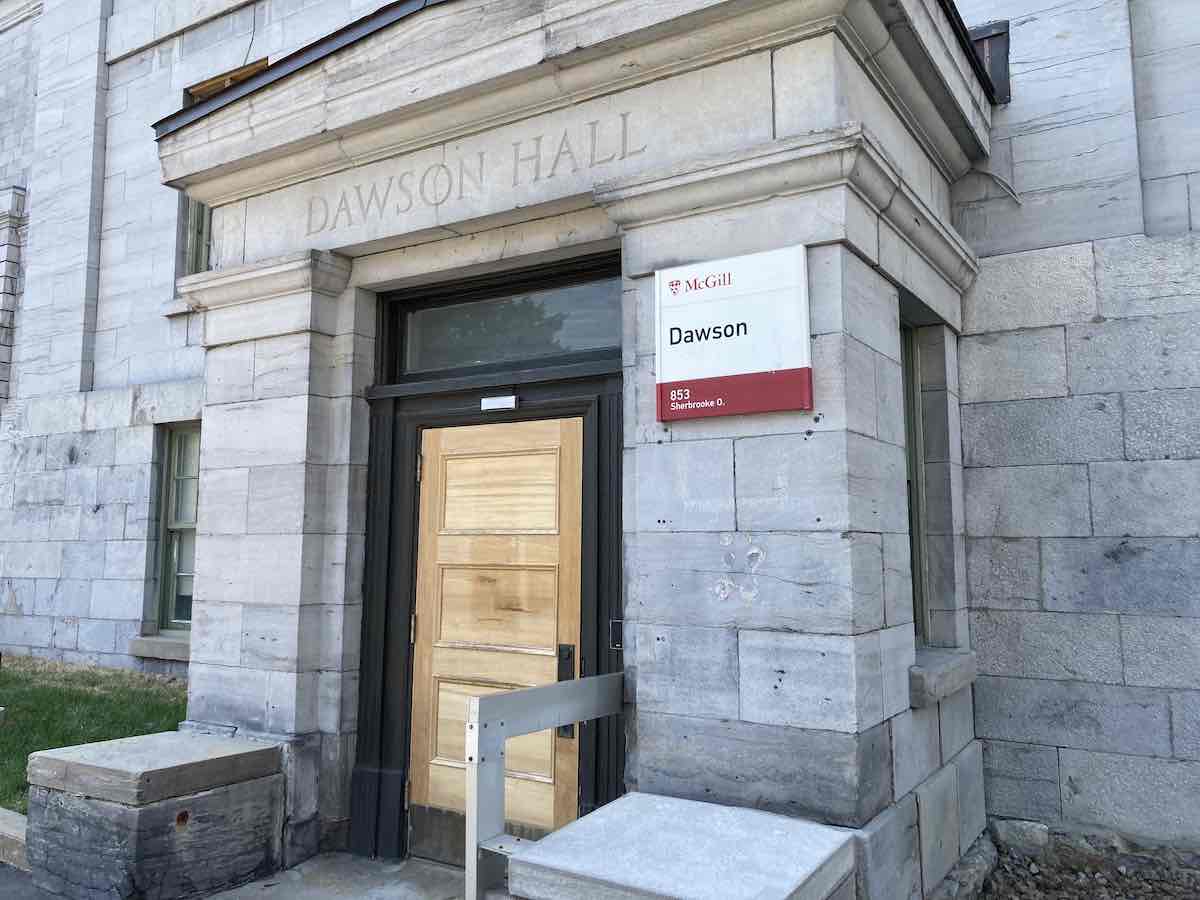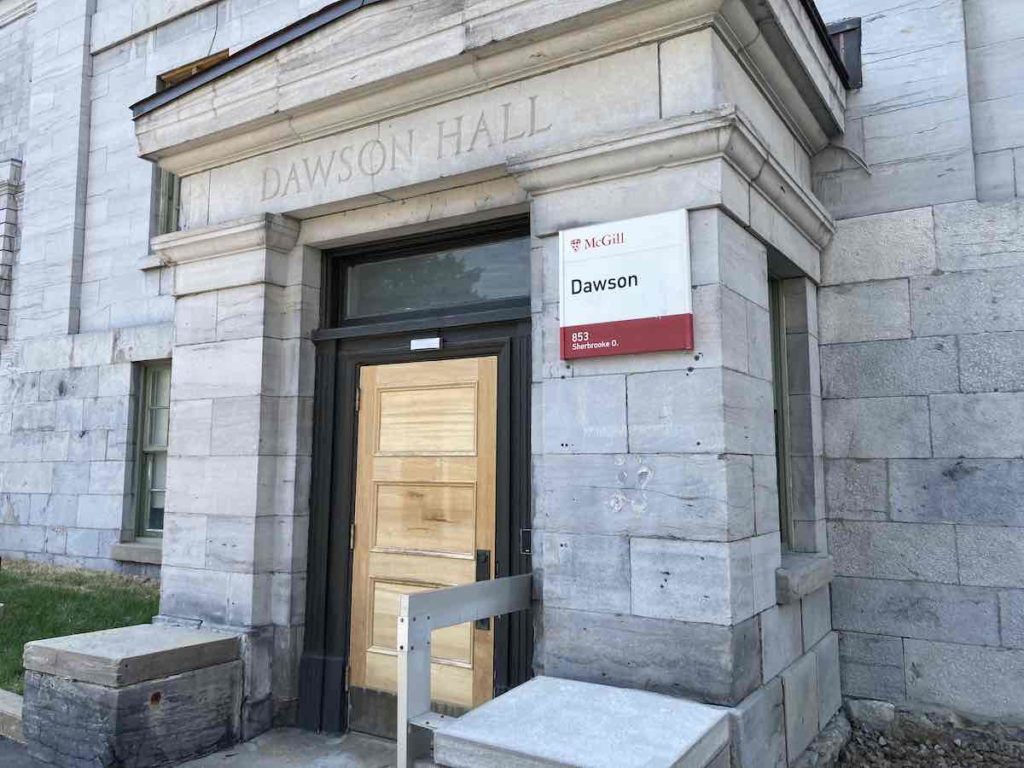 What is the Acceptance Rate at McGill?
Despite being a highly ranked public research institution, McGill University accepts nearly half of all applicants: its acceptance rate is 42%. Meanwhile, the school's acceptance rate for international students alone is 46%. As of this writing, around 11% of its student population are from the US.
Everyone knows that many of the most competitive and prestigious American schools have single-digit acceptance rates. This is why those who are not that confident with their applications steer clear of them.
Well, it's a different story for McGill — it has an elite status and a relatively high acceptance rate.
Related Article: Are Canadian Degrees Recognized in the US?
But among colleges and universities located in Canada, McGill University is one of those with the lowest acceptance rates. Just take a look at the following table:
| | | |
| --- | --- | --- |
| NAME | LOCATION | ACCEPTANCE RATE |
| York University | Toronto, Ontario | 27% |
| Western University | London, Ontario | 30% |
| University of Toronto | Toronto, Ontario | 40% |
| McGill University | Montreal, Quebec | 42% |
| Queen's University | Kingston, Ontario | 45% |
| University of Alberta | Edmonton, Alberta | 51% |
| University of Waterloo | Waterloo, Ontario | 52% |
| University of British Columbia | Vancouver, British Columbia | 53% |
| University of Ottawa | Ottawa, Ontario | 54% |
| University of Montreal | Montreal, Quebec | 57% |
Just because the acceptance rate at McGill University is more similar to moderately competitive institutions in the US than the Ivy Leagues and other highly selective schools doesn't mean your chances of getting a denial are pretty low.
One of the reasons why it's harder to gain admission into McGill more than you think, especially for international students, is that there are available slots exclusive for Quebec residents only.
Just like most public colleges and universities in the US, the school has a special place for locally-residing college-bound high school students in its heart.
However, it doesn't mean that you should cross McGill University out of your college list.
As mentioned earlier, more than 30% of the school's student population are international students. Around 11% are from the US. What's more, the acceptance rate for international students is slightly higher than the acceptance rate for other applicants — 46% vs. 42%.
Make sure that you have a strong overall application to make the almost 50/50 chance of getting accepted into McGill work to the utmost advantage of an American like you.
Related Article: How to Get Into Cambridge: A Guide for US Students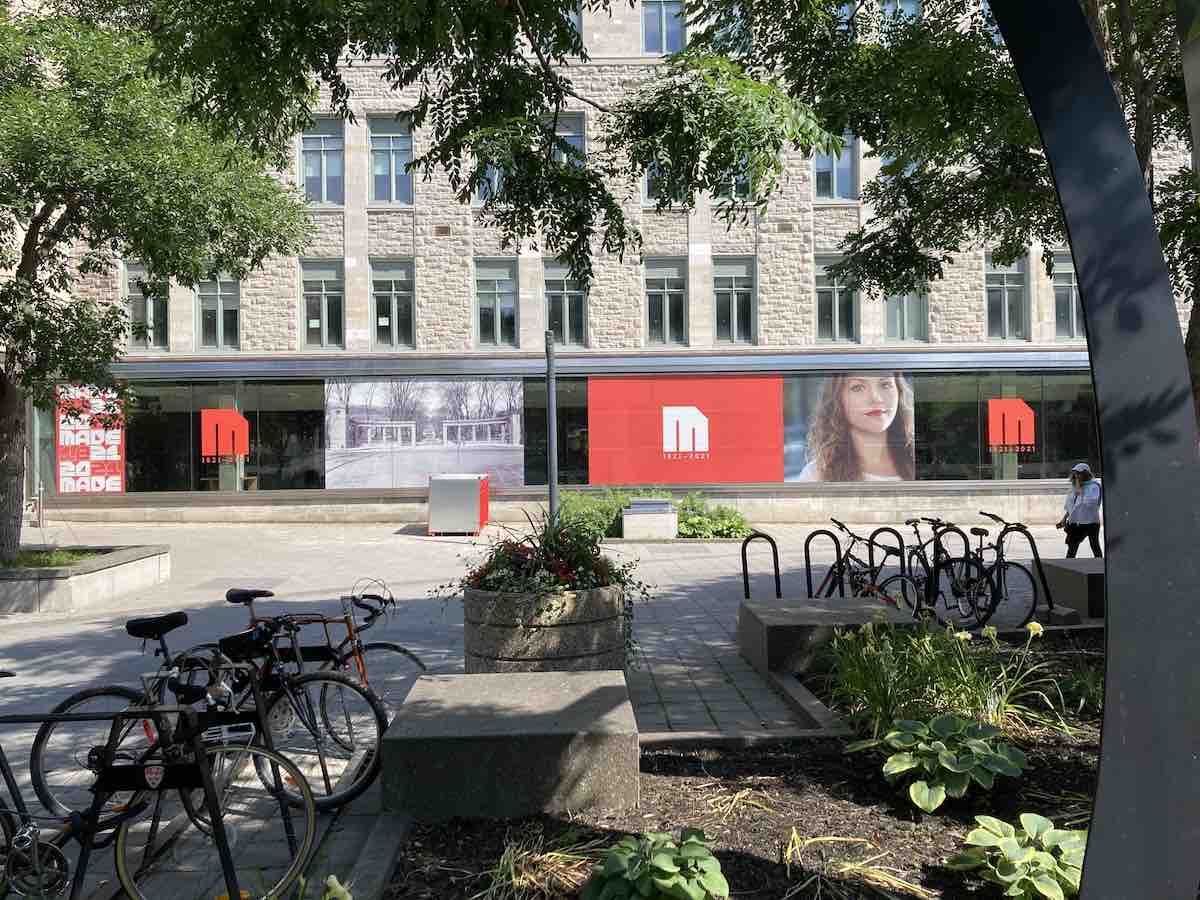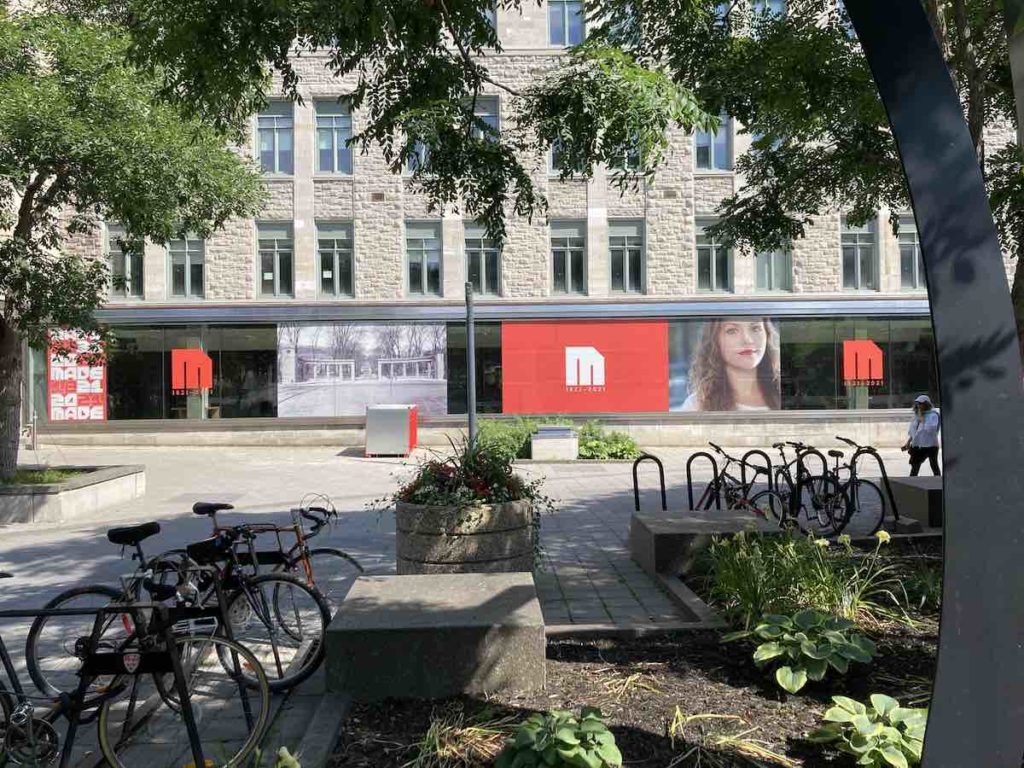 How Much Does It Cost to Attend McGill?
The cost of attending McGill University for a year can vary based on factors like the academic year and program. For international students, the sticker price is around Can$29,565.51 ($23,525.57). In most instances, attending McGill is cheaper than going to a public college or university in the US.
In the US, the average sticker price for public institutions for higher education is $25,290. Needless to say, the amount is higher for out-of-state students, which is $40,940.
Based on these figures, it's plain to see that spending a year at McGill University is cheaper than attending most American public colleges and universities: typically, one academic year at the public institution located in Quebec is estimated at Can$29,565.51 ($23,525.57). We can therefore conclude that being an international student at McGill is:
Around 7% cheaper for in-state students in the US
Around 43% cheaper for out-of-state students in the US
Liking what you are reading about McGill University cost-wise?
Then take a look at the breakdown of the estimated cost of attending it for one year, based on the academic year 2021 to 2022 rate:
| EXPENSES | COST, CAN $ |
| --- | --- |
| Tuition | $26,500.20 |
| Fee | $523.28 |
| Student services | $677.08 |
| Registration | $372.45 |
| Copyright fee | $30.90 |
| Information technology charge | $264.60 |
| Dental insurance | $150.00 |
| International health insurance | $1,047.00 |
| TOTAL | $29,565.51 |
While the cost of going to McGill is cheaper for a student from the US, the rate for international students is higher than the rate for Quebec and non-Quebec residents. Here are the estimated costs of attendance for them for a year:
Quebec residents: Can$4,938.51
Non-Quebec residents: Can$10,718.91
But the savings doesn't start and end with going to McGill University as an international student. The cost of living in Montreal is quite low, too. As a matter of fact, the city, which has the second-largest economy among all Canadian cities, is #16 in the 2021 listing 21 Cheapest Places to Live in Canada by Wealth Awesome.
The same website adds that the average monthly cost of a single person living in Montreal (without rent) is Can$1,055 and the average cost of rent for a one-bedroom apartment in Montreal's downtown core is Can$1,293.
According to the school's website itself, McGill is aware of the financial challenges international students can face when earning a degree away from home.
It's for this reason why its very own Scholarships and Student Aid Office is committed to ensuring that qualified international students are financially supported.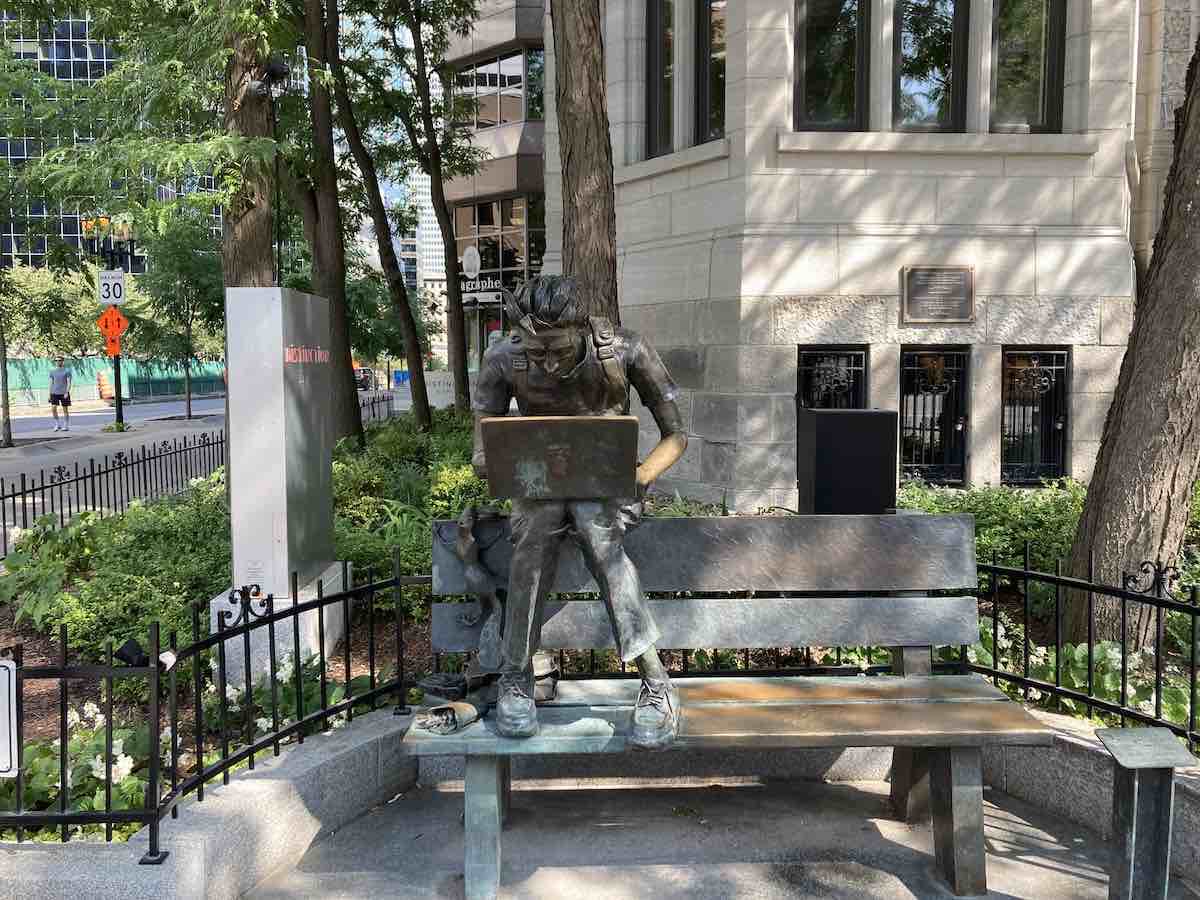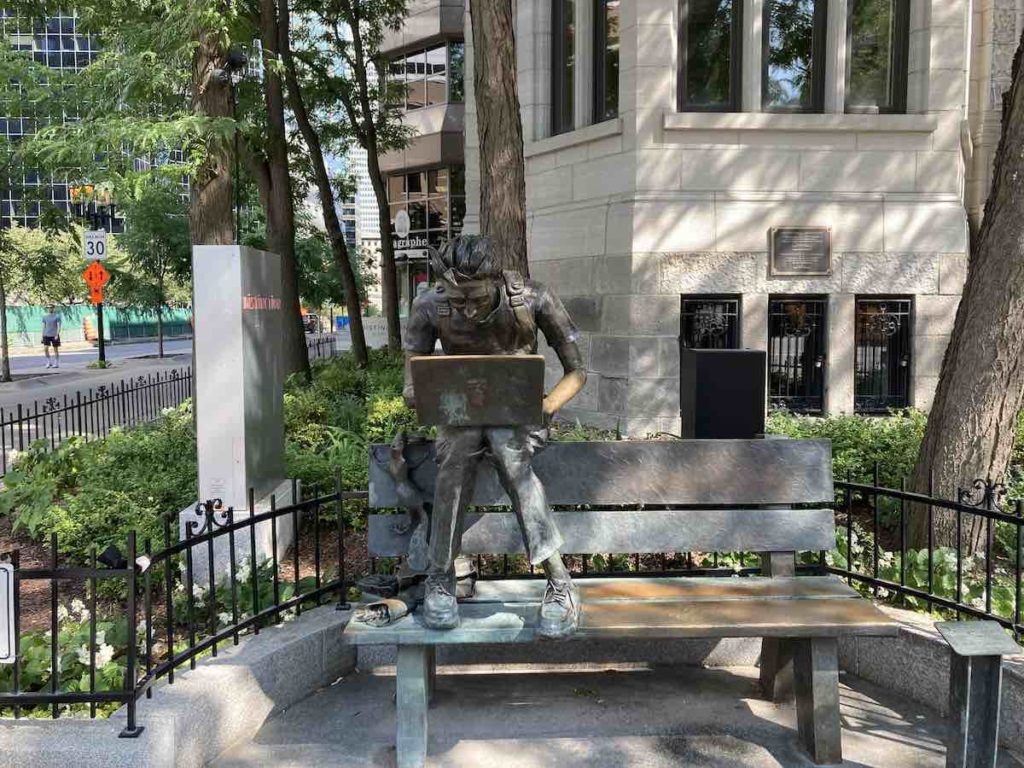 At McGill University, there are many financial aid programs, scholarships and awards available.
The Entrance Scholarship Program, which is basically a merit-based entrance scholarship, is one example that newly admitted international students may apply to. It comes in two types:
One-year Scholarships: Non-renewable, it is valued at Can$3,000.
Major Scholarships: Valued between Can$3,000 and Can$12,000, it is renewable annually for up to three or four years, although criteria for renewal must be met.
Related Article: How to Get Into St. Andrews from the U.S.
How Do US Students Apply to McGill?
International students apply to McGill University in the same manner as Canadian students: online, through the school's website. Application starts October 1. Application fee for all undergraduate programs, except for Dentistry and Medicine, for International and Canadian students costs Can$122.52.
Graduating high school students in the US have a lot of options when it comes to applying to colleges and universities — the Common App, Coalition App, Common Black College Application (CBCA), etc.
Unfortunately, none of them can be used by someone in the US to apply to McGill University.
Anyone who wants to apply to it needs to visit the school's website and create an account by providing a login ID and PIN. In addition, aspirants need to have a valid email and credit card (Visa, MasterCard or American Express) beforehand. McGill recommends completing one's application using a computer instead of a smartphone.
McGill University shares the following simple tips on how to apply for international students:
Knowing the deadline. Needless to say, failure for your application and supporting documents to reach the school's admissions office on time could result in your application not being considered.
Figure out what to study. McGill University's website has an integrated program finder tool that can help international students explore more than 300 undergraduate programs available.
Check eligibility status. For most programs at McGill, admission is based on high school grades. Some programs, however, may have other prerequisites.
Identify and prepare supporting documents. Besides the application itself, which is made via the school's website, supporting documents or additional materials have to be uploaded, too, for consideration.
Submit the application. Applications should be submitted on or before January 1. It's important for international students to know that they can apply to two programs at once.
Apply for an entrance scholarship. Like scholarships at American colleges and universities, the most competitive scholarships at McGill Universities are available to those who apply for aid early.
Submit supporting documents. The deadlines for submitting the application and providing the supporting documents are different — aspirants have up to two months to submit supporting documents.
Many American colleges and universities, except those with a rolling-admissions policy, start accepting applications as early as September 1. McGill University starts opening its doors to aspirants a month later: October 1.
By that time, chances are that you have already gotten the hang of the entire college application process, thus making applying to McGill a less daunting task.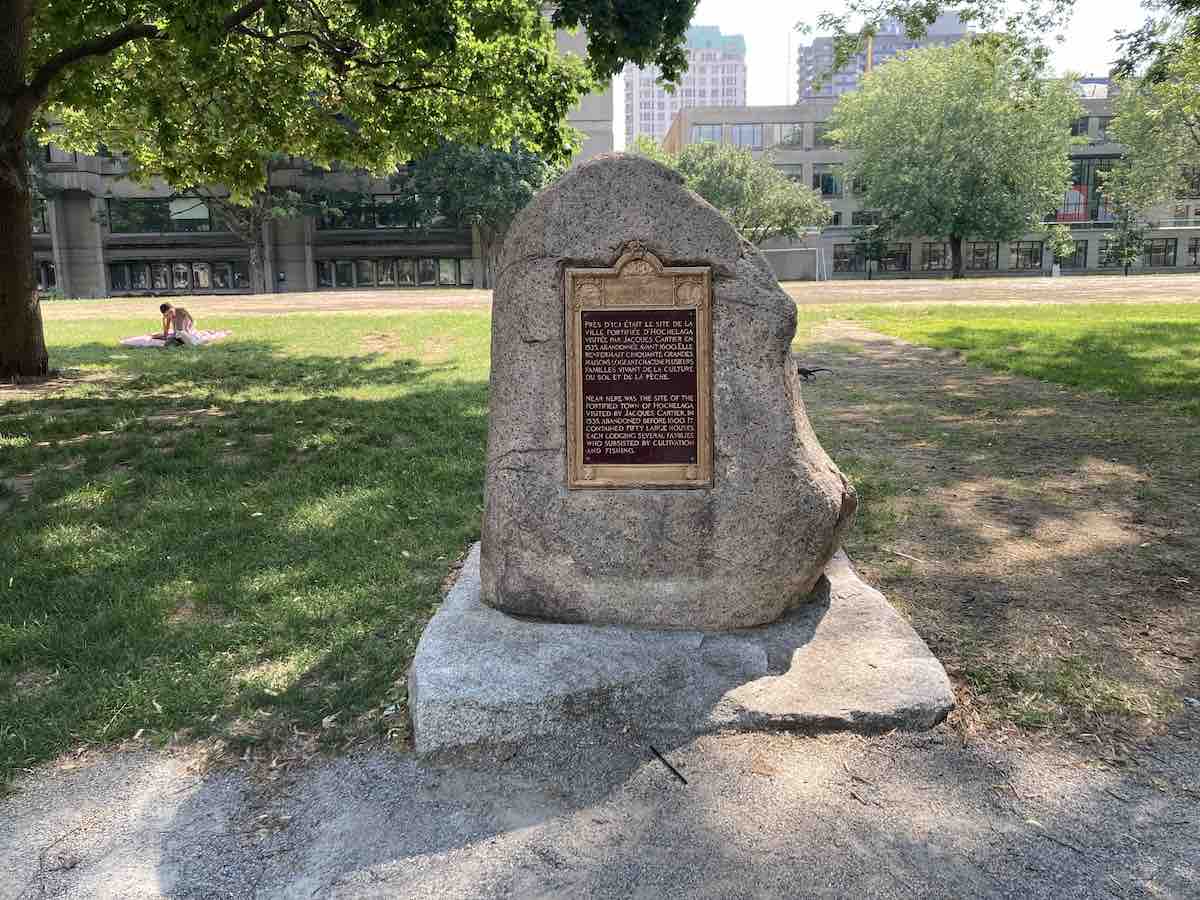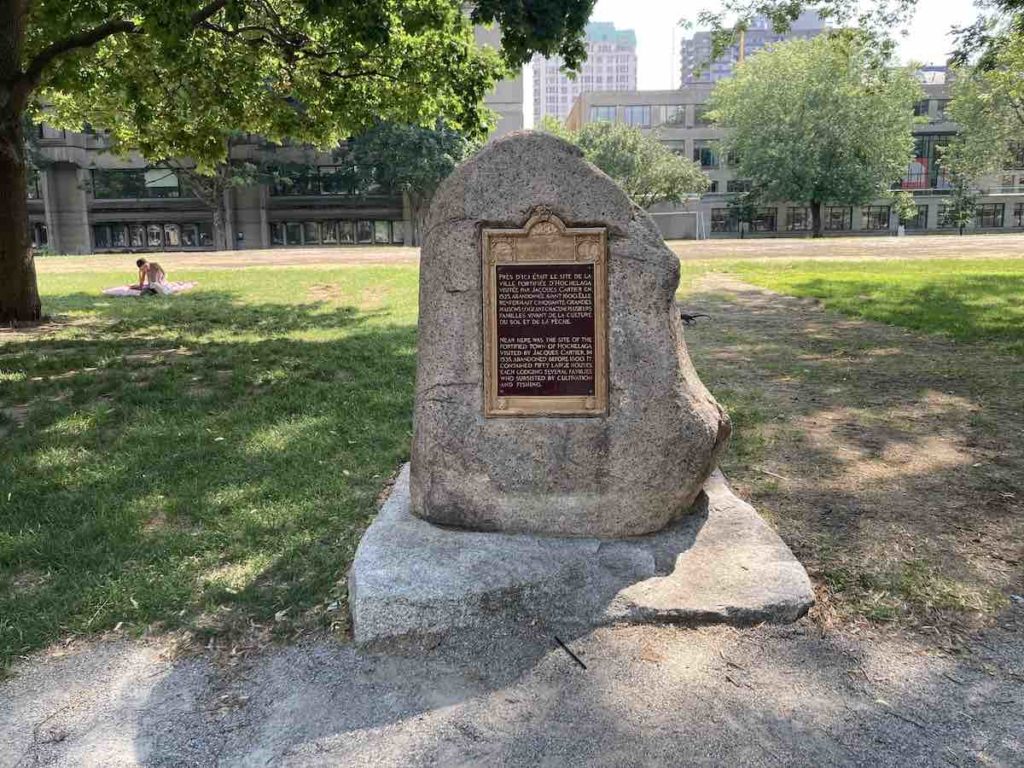 When are the Application Deadlines for McGill?
The deadline for submission of application to McGill University is January 15, which is the same application deadline for many US colleges and universities. Additional requirements can be submitted at later dates. For instance, the requirements for scholarship application should be in by January 21.
It's not unlikely for many American institutions for higher education to require aspirants to submit their completed applications on or before January 15.
When applying to McGill University, you will be more than glad to learn that it has the same application deadline as many schools on your college list. Needless to say, without the need to remember many different deadlines, the entire college application experience can be less stressful and draining.
Then there's also the fact that there's only one way to apply — McGill doesn't accept the Common App or Coalition App.
Got McGill University at the top of your college list? Then make sure that you don't forget the following dates necessary for making your dream of becoming an international student at the Quebec-based school come true:
| | |
| --- | --- |
| APPLICATION STEP | DEADLINE |
| Submission of application for admission | 15-Jan |
| Self-reporting of grades | 15-Mar |
| Submission of supporting documents | 15-Mar |
| Submission of major scholarship application and requirements | 21-Jan |
| McGill financial aid application | 30 days from acceptance date |
Wondering when you will hear back from McGill University to tell you its admissions officers' decisions?
According to the prestigious school itself, the timing of when you are notified whether you are accepted or denied admission into McGill depends on various factors. Some of them include the time of the completion of your application and submission of supporting documents (we will talk about them in a few) as well as the program you applied to.
But generally speaking, the admissions decisions for international applicants from high schools in the US are released anywhere from mid-December to mid-May.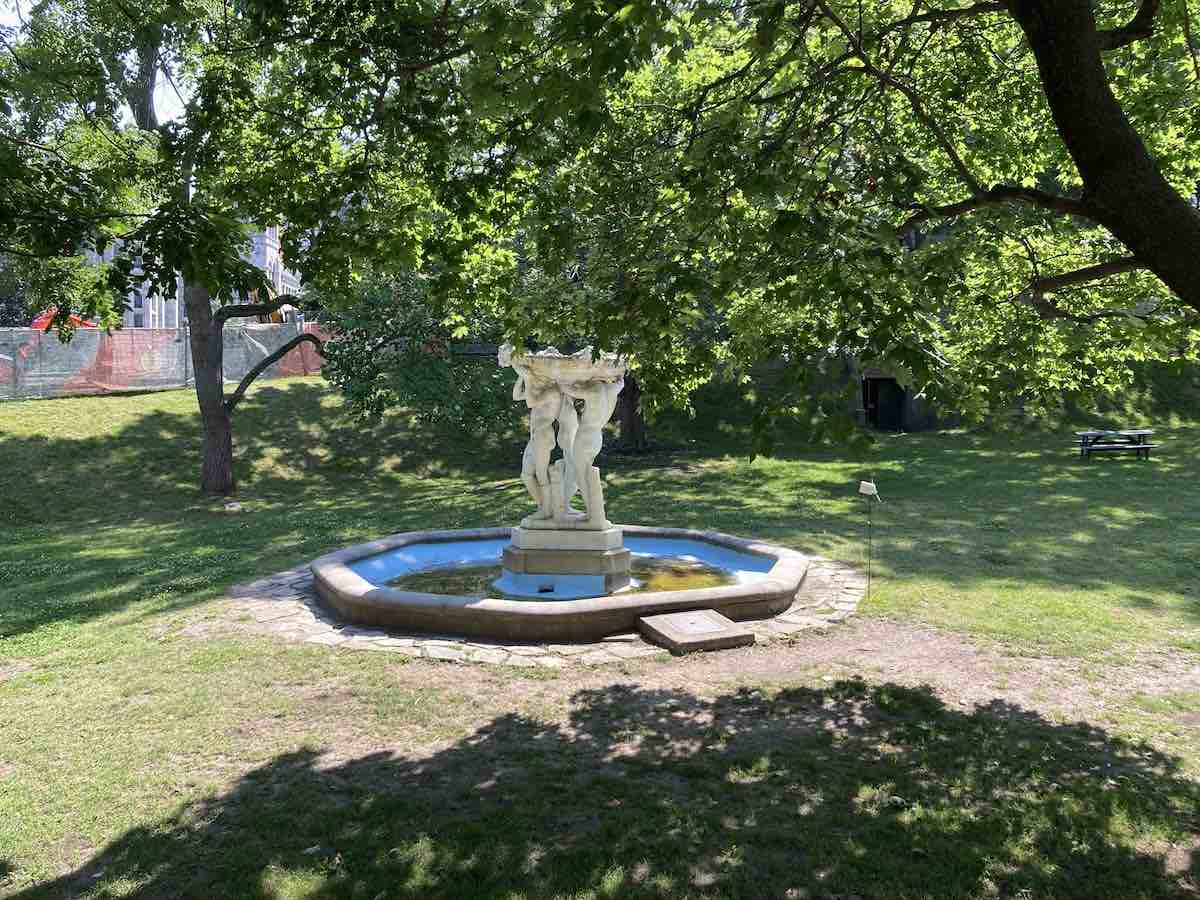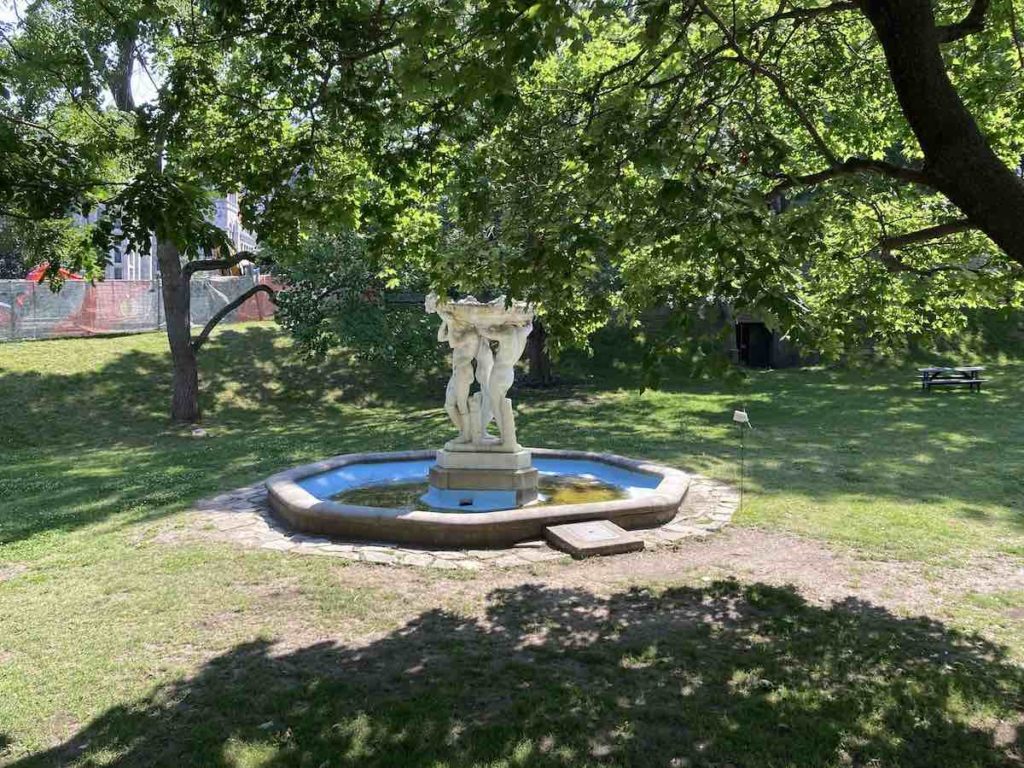 What GPA Do You Need to Get Into McGill?
McGill University applicants, whether from Canada or elsewhere on the planet, should have a minimum GPA of 3.2. This means that, for increased chances of getting admitted into the school, one should have an above-average high school GPA. A higher GPA is required for scholarship applicants.
It's not uncommon for American colleges and universities to have no published minimum GPA requirement applicants should meet. This is especially true for those with a holistic admissions policy.
McGill University has a holistic admissions policy, too, which means that various factors are taken into account during the admissions process, not just the GPA. Still, the school requires applicants to have a minimum high school GPA of 3.2 if they want their applications to be considered.
Certain programs at McGill have their own minimum GPA requirements to meet.
Want to know whether your chances of receiving an offer to enroll at the top-notch school are high or low? Then it's a good idea to compare your high school GPA with the GPAs of applicants who end up getting an acceptance letter from the admissions office of McGill University.
Based on data provided by the school itself, the average GPA of admitted international students is 3.7. Keep in mind that the average GPA of admits tends to vary slightly from one academic year to the next.
So, in other words, if your GPA earned in high school is very near or exactly 3.7, it's safe to assume that you have a good shot at becoming a McGill University student. The higher your GPA than the average GPA of admits, the better. But remember: McGill has a holistic admissions policy, which means your GPA is not the only one that should wow.
The minimum GPA requirement for those who are interested to get their hands on entrance scholarship programs, which are extremely competitive, is higher. If you want to be eligible for it, you should have a 4.0 GPA.
Your high school use a ranking system? Then see to it that you are at the top 1% to 2% of your graduating class if you want to be considered as an entrance scholarship awardee. What's more, you should have a minimum SAT score of 730 in each section and a minimum composite ACT score of 33.
Documents are Required When Applying to McGill
Self-reported grades are some of the most important documents applicants to McGill University have to submit. The deadline for submission is March 15. There are also additional supporting documents to submit, depending on certain situations, such as applying for scholarships or to specific programs.
It's not enough that you fill out the McGill application correctly and completely. For it to be reviewed by the school's admissions officers, your application should be accompanied with certain documents.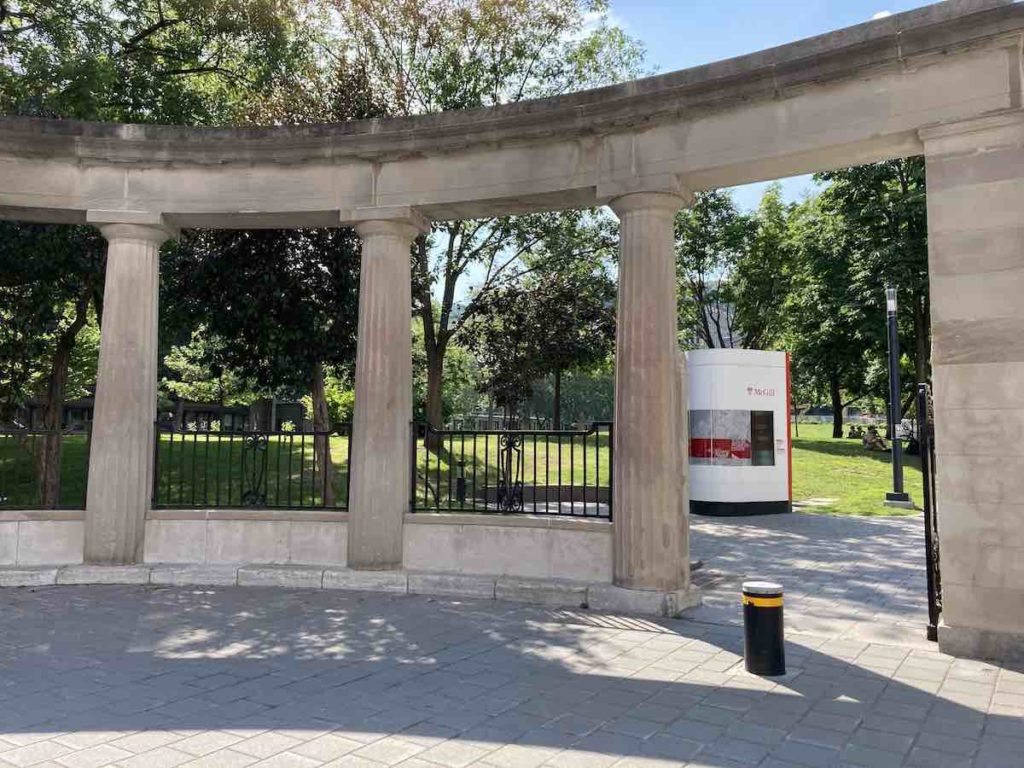 The following are the various supporting documents you will have to submit on or before March 15:
Academic Documents
The majority of applicants to McGill University are allowed to self-report their grades online by means of Minerva, whose form is available to access by, typically, mid-December.
Planning to submit your standardized test score? Make sure that you will be able to provide your official SAT or ACT score straight from the testing board.
Additional Supporting Documents
In some instances, you will have to submit documents aside from the ones mentioned above. This is most especially true in the following circumstances:
You have applied for a Major Entrance Exam Scholarship
You have applied for financial aid
You have chosen Extenuating Circumstances on the application
You have applied to Architecture, Education, Music, Nursing, Dietetics, Physical Therapy, Occupational Therapy, Religious Studies or Social Work
Keep in mind that applicants who have lived and attended high school in countries where English is not the acknowledged primary language must provide proof of English proficiency — the official test results. But since you are from the US, submitting this particular supporting document isn't necessary.
According to the admissions office of McGill University, while supporting documents may be mailed or faxed, too, uploading them is highly recommended.
That's because it will help speed up the application evaluation process and thus allow you to get your hands on the admission decision sooner. On the other hand, refrain from mailing and faxing supporting documents you have already uploaded because it may slow down the review of your application.
Does McGill Give Credit for AP Exams
McGill University gives credit for AP exams. However, to earn college credits, applicants should have AP exam scores of at least four. A maximum of 30 credits can be earned. At McGill, there is no need to apply for credit for AP exams as one's record will be automatically evaluated for it.
The presence of AP exam scores, especially high ones, can make your college application look more impressive. It can also help make the cost of college lower and the length of time spent in college shorter.
As an American applying to McGill University, AP exams could mean earning college credits.
However, it's a must for your AP exam scores to be at least four in order for you to earn credits. Declaring on your McGill application AP exams already written (and those you intend to write, too) is the first step to take. Once admitted, you should arrange to have your official AP exam results sent by the College Board to McGill University.
Please keep in mind that minimum AP exam scores for college credits can vary across different courses in different programs McGill offers.
Just Before You Apply to McGill
It's true that close to half of all applicants end up getting an offer to enroll at McGill University. As a matter of fact, the acceptance rate for international students is slightly higher.
However, it doesn't mean you are guaranteed admission into the world-renowned public institution in Montreal, Quebec, Canada.
Just like when applying to prestigious colleges and universities in the US, it's important to make sure that you have a stellar application in order to enjoy increased chances of getting accepted into McGill.
Related Article: How to Get Into Oxford From the US?

Disclaimer: The views and opinions expressed in this article are those of the authors and do not necessarily represent those of the College Reality Check.