10 Ways To Get Paid While In College: Which One Is Your Favorite?
For many, a college diploma can be the key to a brighter and more stable future. But for some, particularly those from low-income families, the thought of going to college can be stressful and nerve-racking. And now you may be wondering if there are steps on how to get paid to go to college to save yourself from the financial strain of earning a degree.
It's possible to get paid to go to college by being a resident assistant, working off-campus, working for tuition reimbursement, working for AmeriCorps, applying as an intern, working as a freelancer, being an athlete, joining the military, applying for college financial aid, and grabbing a grant.
The different options to getting paid to go to college have different requirements. Some of them need you to be eligible for them, such as applying for a need-based aid or a merit aid under college financial aid. Others require you to exhibit certain talents and skills, such as being a resident assistant or working as a freelancer.
Choosing one that can work to your advantage rather than to your disadvantage is of utmost importance. Otherwise, it may make going to college more complicated not only pocket-wise but also in many other aspects.
Recently, I interviewed Scott from who is a student a UCF (University of Central Florida). At first, UCF wasn't his first choice, but they actually offered him enough money that he is getting paid about $10,000 per year to just attend school. Check out my podcast episode with him to learn more.
Keep on reading to know 10 different ways to get a college diploma if you cannot afford it.
Making $31K As a Resident Assistant
Does the school of your dreams have on-campus housing and do you plan on living in it, too?
There is something that you can do to get paid and go to college without experiencing too much financial stress.
It's none other than applying for a resident assistant (RA). Doing so will allow you to make money and get discounts on school-related expenses, too.
Also sometimes called resident advisor, being an RA is all about coordinating activities in a college's resident hall.
Aside from living on campus as well as in the same environment as other residents, it also gives you the power to enforce housing policies and report students who break the rules. You have to procure supplies and determine the need for repairs, maintenance, and furnishings.
Other than the above-mentioned responsibilities, you are also tasked with communicating effectively with the residents.
This can help them not only academically but also mentally and physically in order to facilitate becoming well-rounded and successful students. It's plain to see that being an RA can be a rewarding job.
The Bureau of Labor Statistics says that almost 11,000 students were employed as RAs back in 2016. Each one of them earned almost $32,000 per year.
The amount you get paid does vary from school to school, so ask your specific college/university for how much they offer.
It's not just the salary that can make getting a college degree easier on the pocket. Most RAs also get discounted or free housing in exchange for carrying out the various duties and responsibilities delegated to them.
What's really nice about this approach to getting paid to go to college is that you can apply for it even if you are qualified for college financial aid.
This means that your savings can add up, thus enabling you to invest in many different things that can help you in your everyday life inside and outside the campus.
Unfortunately, not every student who wishes to apply as an RA can become an RA. If your reason for wanting to be an RA is to reap the financial benefits only, then being one is not right for you.
It's a must that you have the passion to help others as well as the desire to serve as a role model and change lives for the better.
Working Off-Campus
According to a report, 70% of full-time college students are working. If you don't mind being a part of the majority, then working off-campus may be the best step to take.
The money you will make can be used not only for college but also for many other essentials. You can work full-time or part-time. Each one comes with its own set of advantages and disadvantages.
For instance, being a full-timer allows you to make more money. On the other hand, being a part-timer enables you to devote more time to school.
There is never a shortage of jobs that you may apply for while attending college.
Some of the best are:
Babysitter
Dog walker or pet sitter
Tutor
Call center representative
On-demand staffing
Food service
Sales associate
Administrative assistant
Gym receptionist
Hotel front desk receptionist
Bank teller
Warehouse associate
Home health aide
Lifeguard
I used this in a previous article about student debt, but here is an amazing list of not-so-common jobs for you to try out as a college kid.
However, it's important to note that there is a point in which being a working student can do you more harm than good.
Especially if you are poor at managing time or you are working for long hours per week, there is a huge possibility for either your studies or work to be compromised.
For instance, a study found out that working students who work for 15 hours a week or more tend to have a C average or even lower.
On the other hand, those who work for less than 15 hours a week usually have a B average or higher.
Even though working in order to receive money to help pay for college is important, it's wise to make sure your academic performance doesn't suffer.
Working off-campus doesn't necessarily mean stepping foot inside an office or establishment each time. It is also possible for you to work from home or anywhere else by opting for a home-based job.
You may also go for a freelancing gig, which we will talk about in a few — so don't stop reading now.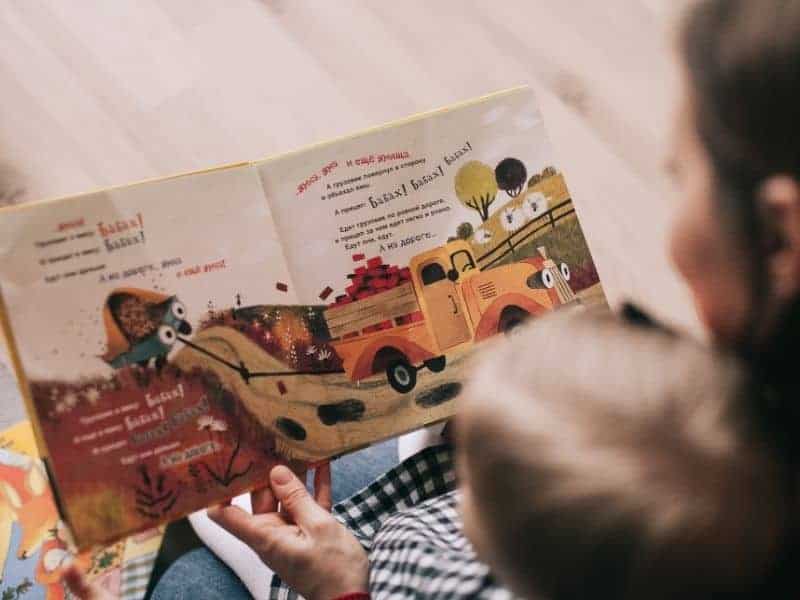 Working for Chipotle, AT&T, and Other Companies
You may work for someone who will pay you with money that you may use to pay for your college education. However, it is also possible for you to work for someone who will pay for your college diploma itself.
It's all about the so-called tuition reimbursement that some employers offer.
Also called tuition assistance, it is a type of employee benefit where the employer pays a predetermined amount of college coursework or continuing education credits to be applied towards earning a degree.
Tuition reimbursement tends to vary from one employer to the other. However, most of the time, an employer will reimburse your tuition costs.
This means that you will get a reimbursement of your tuition after you have completed your course credits or earned your college degree.
It is rare for an employer to pay for your school out of pocket before you successfully complete it. However, most employers will be willing to shoulder the costs of course-related books.
Here are some companies that are known to offer tuition reimbursement as an employee benefit:
AT&T
Chipotle
Home Depot
JetBlue
Procter & Gamble
Starbucks
UPS
Verizon
Read Also: 56 Companies That Pay College Tuition
Just because your employer is providing tuition reimbursement, that doesn't mean right away that you can go to college and expect to be reimbursed after graduating.
There are predetermined guidelines that you will have to meet to qualify or remain qualified for tuition reimbursement. Some of them are:
Maintaining a certain GPA.
Taking a course or earn a degree related to your work.
Staying at the company for a determined number of years after getting a reimbursement.
In addition to maintaining a certain GPA, the reimbursement that the company offers could change based on your actual GPA.
Let's say we have two students: Jack and Jill. Jack and Jill work at the same company and receive reimbursement from the company. However, Jack earns a higher percentage of reimbursement from the company because his GPA is higher than that of Jill's.
If you are wondering if your employer will get any benefit in return, the third example of a predetermined guideline will answer your question. It will help attract the best employee and improve the skills of current employees.
Because of the need to meet certain predetermined guidelines, you may feel that working to get a tuition reimbursement has more obstacles rather than working to earn money that you can use for college.
However, it can work to your advantage. This is especially true if you are someone who is prone to losing focus and motivation.
Making $4,725 With AmeriCorps
Put simply, AmeriCorps is a network of civil society programs. Worry not because it is legit.
In fact, AmeriCorps is supported by the US federal government as well as various foundations, corporations, and other donors that engage adults in public service work (source: Wikipedia). Its goal is to help others and meet critical needs in the community.
"More than 70,000 Americans per year are connected by AmeriCorps in intensive service in order to meet needs. They include public safety, health, homeland security, and the environment."
Education is one of those needs that AmeriCorps helps many adults residing in the US meet. Working for it can help make your dream of having a diploma come true.
"It is possible to serve full-time or part-time for a period that lasts anywhere from 10 to 12 months. After successful completion, you will receive a Segal AmeriCorps Education Award of up to $4,725."
The cash award can then be used to pay for college or graduate school. It can also be used for paying off student loans, thus helping to reduce one's financial stress.
If you serve part-time, you will receive a partial education award. But if you serve full-time, the value of the Segal AmeriCorps Education Award can change.
That's because it is equivalent to the maximum value of the grant for the fiscal year, which can change from year to year in which the term of national service is approved.
Visiting https://my.americorps.gov is the first step that you need to take to get started.
To apply for a position, you must create a profile first. Once you already have one, you can start looking for an available job. This can be done in three easy steps:
Selecting the issue area/areas of interest to you.
Choosing the geographic area where you would be interested in serving.
Entering additional information such as your skills or whether you wish to work full-time or part-time.
Applying as a Paid Intern
Some students do not consider being interns. That's because many of them believe that interns are tasked with nothing but menial chores. Some common examples are taking out the trash and buying everyone coffee.
Well, things have changed because companies these days no longer want to receive lawsuits from interns who are unhappy with how they are being treated.
These days, being an intern can work to your utmost advantage. Being a paid intern, more importantly, can help you go to college without experiencing severe student financial stress.
Many of those that appear on the Fortune 500 list of companies offer paid internships. So, if you want to spare yourself from all the hard work, it is a good idea to check out the latest listing.
Also, companies that appear on the prestigious list know very well the value of honing the skills of someone who may turn out to be a phenomenal employee after graduating from college.
However, it's important to note that even the private sector — including solo practitioners and non-profit organizations — offer paid internships, too.
There are many perks that come with being a paid intern, all of which can help you have a brighter future:
Increased skill level. Inside the classroom, you will learn a lot of things theoretically. Outside the classroom, you will learn a lot of real-world experience. Being a paid intern allows you to get all the skills and experience that will come in handy after getting your college degree.
More employment opportunities. Many companies hire their interns after they finish college. Especially if you impress your employer, it is very much likely for you to be offered a position as soon as you earn your college degree. The National Association of Colleges and Employers (NACE) says that, "more than 63% of paid interns get at least one job offer. On the other hand, only 35.2% of those with no internship experience get an offer."
Higher salary. It's not just the chance of getting offered a job that's higher when you apply as a paid intern. Your initial salary may be higher, too. College graduates with paid internship experience start out making almost $52,000 per year in their first job. Those who landed unpaid internships make around $35,000 only.
Aforementioned, internships allow you to apply what you learned in the classroom to the real world. And the thing is, it is getting harder and harder for recent graduates to find jobs, so finding an internship not only gives you meaningful experience, but can distinguish you from other graduates who are also on the hunt for work.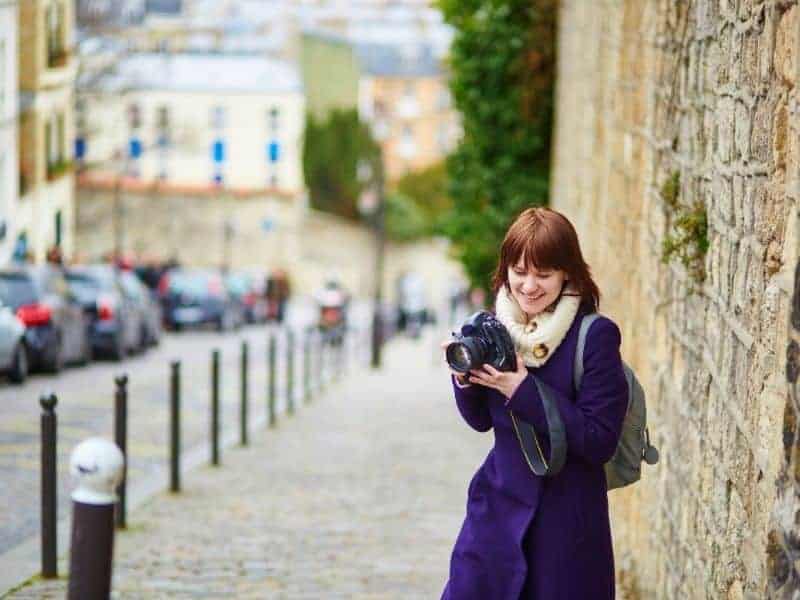 Joining 57 mln Americans as a Freelancer
Many students find it challenging to balance school and work.
This is why a lot of them end up choosing only one of the two. If you feel that you will have a difficult time earning money and getting good grades at the same time, then consider stepping foot into the world of freelancing.
Also sometimes referred to as an on-demand worker, a freelancer is a self-employed person whose work is offering his or her skills and expertise to companies, organizations and other entities looking for such.
The number of freelancers all over the planet these days is estimated at 1.1 billion. By 2030, it is believed that freelancers could make up 80% of the global workforce.
In 2019, 57 million Americans are working as freelancers. It's no wonder why the US is considered as the country with the most freelancers. Other countries with many freelancers are (in decreasing order):
India
Pakistan
UK
Italy
Philippines
Finding freelance jobs is trouble-free these days. This is courtesy of the existence of various freelancing platforms on the internet.
Creating a profile in many of them as well as posting bids can increase your chance of getting hired as a freelancer. The more freelance jobs you take, the more money that you can make necessary to stay in school.
Worry not that you may fail to spend enough time on your studies. That's because one of the most amazing things about being a freelancer is that you have the ability to choose your clients, workload and schedule.
Another wonderful thing about being a freelancer is that you can move from being a part-timer to a full-timer and vice versa.
Whenever there is an opportunity for you to work full-time, such as during spring break or summer break, you can do so and earn more money to fund your college and cover various school-related expenses.
There is never a shortage of freelance jobs to grab. However, it's best if you offer something that's in-demand. This is to make sure that you will have a steady stream of income.
Some of them are:
Web and app development
Graphic design
Writing, copywriting, or blogging
SEO
Digital marketing
Photography or videography
Virtual assistance
Basically any technical skill is quite valuable in this tech-dominated era
Being a Star Athlete in Division I or II School
Did you know that the National Collegiate Athletic Association (NCAA) provides over $3.6 billion in athletics scholarships to more than 180,000 student athletes every year?
If you are on the hunt for a step on how to get paid to go to college and at the same time engage in your passion, then being a student athlete is a wonderful idea.
However, there are a couple of very important things that you need to meet if you want to take this route. And they're none other than:
You have to be an above-average athlete.
The college has to have a professional league for the sport you are in.
Before you start to show off your athletic skills to a college, you should be aware first that you have to target to apply to NCAA Divisions I and II schools only.
That's because these are the only ones that offer athletic scholarships. NCAA Division III schools, on the other hand, do not offer athletic scholarships.
NCAA Division III schools may have athletic programs alright. However, they do not offer athletic scholarships to their student athletes. Needless to say, steer clear of any of these schools if your priority is to earn money for your athletic prowess.
It is a good idea to apply to one of the many NCAA Division I schools as they tend to offer full scholarships to athlete students. This means that tuition and various fees, course-related books, room and board are covered.
However, some of them offer partial scholarships only. It means that only a fraction of the overall costs is covered.
Here are some examples of NCAA Division I schools:
California State University
University of Central Florida
Duke University
Georgetown University
Harvard University
Iowa State University
Manhattan College
Michigan State University
Princeton University
United States Air Force Academy
Yale University
And if you become a star athlete for a school because you are a phenomenal player, it is very much likely for you to later on become a part of the professional sports industry that's worth more than $500 billion after graduating.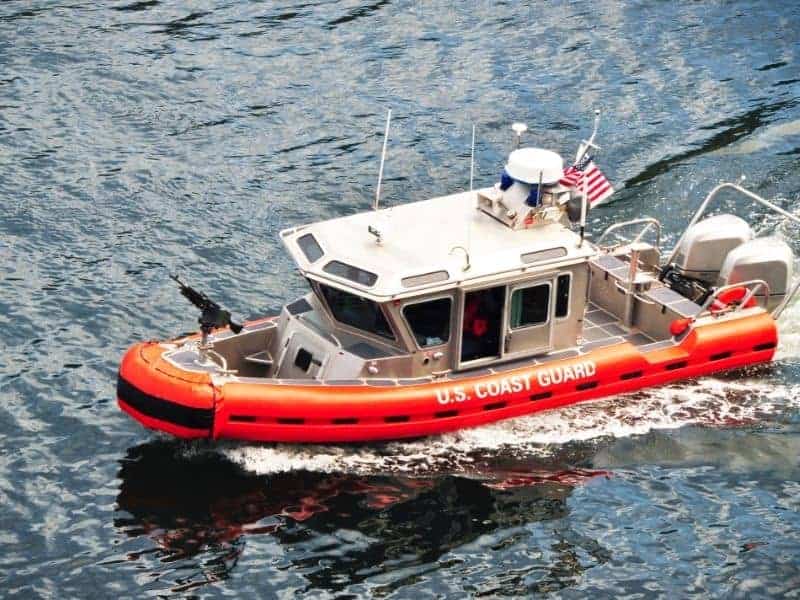 Joining the Military
You can earn a lot of respect and admiration even without knowing how to dribble or kick a ball better than everyone else.
It's none other than serving your country.
And while serving your country, you can earn a college diploma or degree at the same time. However, there is no need to shell out money, especially under a full scholarship.
What's really nice about joining the military is to get to college free of charge or paying only a small fraction of the overall costs is that there are many scholarships that you may become qualified for.
Some of those that you may apply for include:
Anchor Scholarship Foundation
Army Nurse Corps Association (ANCA) Education Fund
Daughters of the Cincinnati Scholarship
KASF Scholarship for Descendants of American Korean War Veterans
Marine Corps Scholarship Foundation
Massachusetts Public Service Grant Program
Military Child of the Year Award
Navy Wives Clubs of America, Inc. Scholarships
Oklahoma National Guard Tuition Waiver Program
The Chief Petty Officer Scholarship Fund
The Purple Heart Scholarship Fund
Tuition and Fee Waivers for Guard Members
US Navy Loan Repayment Program
Wings Over America Scholarships
Women's Overseas Service League
Air Force ROTC Scholarship
With so many scholarship programs available, joining the military could be the key to a cost-free college diploma.
Other than making going to school friendly to your pocket, it also gives you the pride and joy of keeping your country and fellowmen out of harm's way. Needless to say, it's a win-win situation.
The perks of joining the military pocket-wise do not begin and end with having access to affordable or free college. It also allows you to enjoy free housing and food, both of which do not come cheap these days.
No matter if you are in the Army, Air Force, Navy, Marine Corps or Coast Guard, you will learn all kinds of important skills. They range anywhere from discipline to leadership.
All the real-world skills that you will acquire will come in handy not only when it comes to serving your country but also in terms of earning your college degree.
Applying for College Financial Aid
Just like what the name says, college financial aid helps a student and his or her family by covering their various school-related expenses.
Some of them include tuition and fees, books and supplies, room and board, and transportation. Basically, everything that makes higher education expenses is covered.
There are two main types of college financial aid to choose from:
Need-based aid. Put simply, need-based aid is financial aid that you can get if you have financial need. However, there are other criteria that you have to meet, too, in order to qualify for it. You cannot get more need-based aid than the amount that you need to go to college.
Merit aid. Also called merit award or merit scholarship, merit aid is financial aid that you can get as recognition for your achievements as a student, such as academic or athletic-wise. What's nice about merit aid is that you can be eligible for it no matter the financial need of you or your family.
College financial aid can be provided by means of different sources. Some of them include federal agencies, state agencies, foundations, organizations and corporations.
Many colleges also offer what's referred to as institutional aid. However, different schools have different policies as well as formulas when it comes to determining how to award their financial aid.
If you want to keep your attempt at getting a college degree as easy on the pocket as possible, it's a must to choose the right school.
When thinking about applying for college financial aid, there is a very important matter that you should keep in mind. It's none other than the financial aid deadline.
Different schools have different financial aid deadlines.
For example, the University of Northern Colorado sets its deadline for March 1. The University of Florida, on the other hand, sets its deadline for December 15.
Needless to say, it is of utmost importance to be aware of the deadlines for each of the schools that you are planning to go to.
Grabbing a Grant
Many people believe that financial aids and grants are one and the same. The truth is they are different things, although in some aspects they are alike. One of their similarities is the application process.
Basically, a grant is free money from the government. It can come in the form of need-based and merit-based.
Financial aid, especially if it comes in the form of a loan, needs to be paid back by the students. A grant is more like a scholarship that does not have to be paid back.
There are different grants available. They include:
Federal grants. It is the US Department of Education that handles federal grants. The US government awards about $150 billion to over 12 million students. There are hundreds of public grants available for you to choose from or to be qualified for. Most of them are named after politicians. An example is the Pell Grant, which is named after Senator Claiborne Pell who helped make the Basic Educational Opportunity Grant come into being. But no matter the grant, you will have to fill up the Free Application for Federal Student Aid (FAFSA).
Private grants. Aside from the US federal government, various private companies also offer grants. Some examples of them are Pepsi and Coca-Cola. Grants being offered by these companies are geared toward the children of their employees. However, there are instances, too, in which they are also being offered to the spouses of their employees. Usually, big companies have a budget of millions annually for sending thousands of students to college free of charge.
Professional associations. No matter if you are looking to become a nurse, engineer, or teacher, you can go to college without shelling out money by seeking the help of a professional association that offers grants. It is a good idea to look for an association related to the industry that you wish to become a part of for going to college. They may not be as commonly seen or heard as public grants and companies offering private grants. However, by researching, you will find some that could help you out.
Institutional grants. It is while looking for a college to go to when you may come across an institutional grant. Also sometimes referred to as institutional financial aid, it consists of several different grants that are not funded by the US federal government. They include at least three popular types of grants. They are state, college and private grants. You may approach the school's counselor or the financial aid department to apply.
Before Choosing How to Get Paid to Go to College
It's true that getting a college degree doesn't come with a cheap price tag. This is the reason why 70% of the more than one million college students drop out.
If you don't want to be a part of the statistics, you can take some steps that will get you paid so that you can pursue higher education.
There are numerous options available for you to choose from. They range anywhere from being a resident assistant to grabbing a grant. Above, I have mentioned 10 different ones.
Needless to say, having a college diploma and, very-likely, a brighter future need not remain only a dream.
By choosing a solution that perfectly suits your needs, skills, and passion, you can go to college without the need to experience severe financial stress, which is one of the primary reasons why many skip or drop out of college.
It's not enough that you make the right choice. It's also a must that you have the drive, discipline, and hard work needed if you want to finish college successfully.

Disclaimer: The views and opinions expressed in this article are those of the authors and do not necessarily represent those of the College Reality Check.