How to Know Your Chances of Getting Into UPenn
Easily, the University of Pennsylvania or UPenn is one of the most prestigious and recognizable institutions in the US and also on the planet. But just how easy is it to gain admission into this Ivy League school?
To get into the University of Pennsylvania, applicants need to fill out and submit the Common App, Coalition App, or QuestBridge. It is also a must for them to meet certain academic and non-academic factors used in the admissions process. Submitting various UPenn requirements is important, too.
Wondering if the University of Pennsylvania should be on your college list? Read on.
Below are some of the most important matters you need to know about applying to this Philadelphia, Pennsylvania-based school, including especially the things to submit to its admissions office. You will have a better idea of whether or not applying to it is a smart move by the time you get to the end of this article.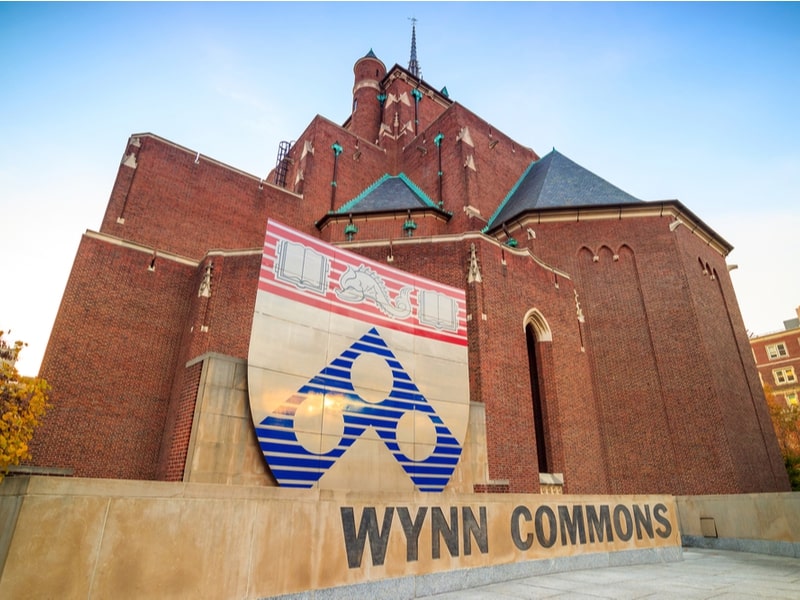 University of Pennsylvania Rankings
The University of Pennsylvania is #8 in Best National Universities by US News, making it #5 on the said ranking when only the Ivy Leagues are considered. Meanwhile, it's #1 in Best Colleges in Pennsylvania and #9 in Best Colleges in America by Niche. UPenn is #16 in the QS World University Rankings.
College rankings should be taken with a grain of salt. Still, there is no denying that they help make building a college list easier, particularly when narrowing down one's search to a small number of schools.
Since it's one of the most elite US institutions, the University of Pennsylvania is often found near the top of various college rankings. But among the Ivy Leagues, the general consensus is that UPenn is neither the best nor the worst of the group. Most rankings of the Ivy Leagues put the institution in the middle.
The following are some other UPenn rankings by US News:
#14 in Best Value Schools
#26 in Most Innovative Schools
#48 in Best Undergraduate Teaching
#275 in Top Performers on Social Mobility
And here are some other Niche rankings of UPenn:
#1 in Top Private Universities in America
#2 in Best Value Colleges in Pennsylvania
#2 in Top Party Schools in Pennsylvania
#9 in Top Private Universities in America
#11 in Colleges With the Best Academics in America
#13 in Colleges With the Best Professors in America
Let's check out some of UPenn's Forbes rankings:
#6 in The Northeast
#7 in Private Colleges
#9 in Research Universities
#9 in Top Colleges
By the way, UPenn is one of the most diverse colleges in Pennsylvania.
What is UPenn Known For
Due to being a good party school, the University of Pennsylvania is nicknamed the Social Ivy. The school is known for having excellent nursing, criminal justice, political science, philosophy and history programs. UPenn also has the Wharton School, a globally respected and admired business school.
The University of Pennsylvania was founded in 1740 by arguably one of the most recognizable scientists, inventors and statesmen on the face of the planet. It's none other than Benjamin Franklin.
Its almost 300-acre campus is home to more than 180 buildings, including popular schools like:
The Wharton School
The Stuart Weitzman School of Design
The Perelman School (the very first medical school in the US)
The Annenberg School for Communication
Penn Carey Law
Many UPenn students live by the mantra "work hard, party harder". Needless to say, the Ivy League has a bustling social life. As a matter of fact, the school has over 450 organizations run by the students themselves. These pursuits range anywhere from political, social, cultural, artistic to recreational.
The Ivy League group of schools came into being in the mid-1950s when the NCAA Division I was formed, and a number of elite schools dominated the realm of college sports, including especially basketball.
UPenn has 33 varsity teams (known as Penn Quakers) that partake in an assortment of sports such as:
Basketball
Baseball
Crew
Fencing
Football
Lacrosse
Soccer
Squash
Swimming
Related Article: Can You Get Into College Without Extracurriculars?
How Much Does UPenn Cost
For the academic year 2021 to 2022, the estimated total cost of attending the University of Pennsylvania for a year amounts to $83,298. The tuition alone costs $54,652, which both in-state and out-of-state students have to pay. Nearly 50% of undergraduate students receive grant-based financial aid.
There are many things associated with Ivy League schools. One of them is the steep cost of attendance.
As of this writing, the national average cost of tuition and fees at private colleges and universities in the US is $37,650. The tuition and fees at UPenn amount to $60,042, which is practically double the national average. Needless to say, you can expect to pay more when attending the University of Pennsylvania than most other private institutions.
But the good news is that, as mentioned earlier, about half of all the school's undergraduate students get grant-based financial aid, which is something that they do not have to repay.
Like other Ivy Leagues, there is no such thing as merit-based financial aid — just the need-based.
If you are thinking about including UPenn on your college list, check out the following breakdown of the estimated cost of attending it for one academic year to see if it fulfills your allotted budget:
| EXPENSES | COST |
| --- | --- |
| Tuition | $54,652 |
| Fees | $7,058 |
| Housing | $11,358 |
| Dining | $5,946 |
| Books and Supplies | $1,358 |
| Transportation | $922 |
| Personal Expenses | $2,004 |
| TOTAL | $83,298 |
UPenn Cost of Attendance
Related Article: Getting a Full-Ride Scholarship to Ivy League
Acceptance Rate at UPenn
The acceptance rate at the University of Pennsylvania is 7.7%. With the national average acceptance rate at US colleges and universities being 66%, there is no denying that UPenn is highly selective. Still, among the eight Ivy League schools, its acceptance rate is neither the lowest nor highest.
It's not uncommon for high school students to check out the acceptance rate of an institution before deciding whether or not it should be added to the college list they are currently making.
Because of being a prestigious school, it's understandable why the acceptance rate at UPenn is low. However, keep in mind that, most of the time, an institution's Early Decision acceptance rate is a little higher than its Regular Decision acceptance rate. This is true for the University of Pennsylvania — we will talk about this matter shortly, so read on!
In order to increase your admissions chances, it is of utmost importance that you impress across all the various admissions factors the school's admissions officers consider when deciding.
These are the academic factors in the admissions process at UPenn and their relative importance:
Academic rigor – very important
GPA – very important
Standardized test scores – very important
Recommendation letters – very important
Application essay – very important
Class rank – important
And now, the following are the non-academic admissions factors and the relative importance of each one:
Personal qualities – very important
Interview – important
Extracurricular activities – important
Talent or ability – important
First-generation – considered
Alumni member relation – considered
Geographical residence – considered
State residency – considered
Race or ethnicity – considered
Volunteer work – considered
Work experience – considered
Demonstrated interest – considered
Related Article: Calculating Your College Chances [ala Chance Me College Confidential]
UPenn and Early Decision
The University of Pennsylvania offers Early Decision. Results usually come out by mid-December, which can be one of the three possible outcomes: admission, rejection and deferral. As in most instances, the Early Decision acceptance rate at UPenn is higher than the Regular Decision acceptance rate.
Most Ivy League and other prestigious colleges and universities do not care about demonstrated interest. That's because they know for a fact that the majority of those who apply to them are interested to enroll.
It's a different matter at the University of Pennsylvania — demonstrated interest is one of the non-academic admissions factors with a relative importance of "'considered". We will talk about this more in a few, so don't stop reading now if you want to increase your chances of getting an acceptance letter from the school.
There are many ways an applicant can show demonstrated interest. Leading the list is applying Early Decision.
Besides the deadline for submission, the application process for Early Decision and Regular Decision remains the same. This means that you will have to meet and submit the same requirements.
Related Article: Is Early Decision Worth It?
Since applying Early Decision is a form of demonstrated interest and there are still plenty of slots available, it isn't surprising why more Early Decision applicants get accepted into UPenn than Regular Decision applicants.
As a matter of fact, according to the school's 2020 to 2021 Common Data Set, the Early Decision acceptance rate is 19.5%.
Check out this table to make sure that you won't miss the deadline:
| | | |
| --- | --- | --- |
| DECISION PLAN | DEADLINE | NOTIFICATION |
| Early Decision | 1-Nov | Mid-December |
| Regular Decision | 5-Jan | April |
What are the Requirements to Get Into UPenn?
Besides the application itself, the University of Pennsylvania expects applicants to submit many other requirements, too. They include the official transcript, three school reports, three recommendations and three essays. Most applicants are asked for an interview. Currently, UPenn is test-optional.
Unlike some colleges and universities in the US, the University of Pennsylvania accepts both the Common App and Coalition App. You can use the one you like better as the school has no preference between the two. According to its admissions officers themselves, both applications are treated equally in the admissions process.
Besides the Common App and Coalition app, UPenn also accepts QuestBridge, a nonprofit program that is suited for high-performing college-bound kids from low-income backgrounds.
No matter which application you prefer, it's a must that the admissions office receive the following:
Official high school transcript. The University of Pennsylvania asks incoming freshmen students to choose from one of its various undergraduate schools or specialized programs. To have an idea of which courses are best for them, the high school grades and high school grading systems are considered.
School report. Your high school counsellor has to complete and submit your school report, which contains information such as your grades and the school's general academic rigor. UPenn also requires the submission of both mid-year and final reports because it wants to keep track of a student's academic progress.
Recommendation letters. Applicants need to submit a total of three recommendation letters. You can choose between two options. First, one recommendation from your high school counselor and two from your teachers. Second, one from a counselor, another from a teacher and another from a different person.
Standardized test score. As of this writing, the University of Pennsylvania has a test-optional admissions policy. This means that applicants may or may not submit their test scores. But to paint you the whole picture, the average SAT and ACT scores of admitted students are 1460 to 1570 and 33 to 35, respectively.
Interview. Typically, more than 90% of UPenn applicants are offered an interview. Since an interview is an admissions factor, it's a great idea to grab the opportunity if you are asked to undergo one. The school makes it clear that those who are not asked for an interview will not be disadvantaged in the admissions process.
Essays. A total of three essays have to be submitted by applicants — one personal essay and two UPenn-focused supplemental essays. That's because the school's admissions officers want to catch a glimpse of what you might be able to contribute to the campus community through your writing.
Earlier, we talked about the different academic and non-academic factors taken into account during the admissions process.
And now that you also have an idea of the things to submit to the admissions office of the University of Pennsylvania, you can make an educated guess of your chances of getting accepted into it using a college chances calculator.
To give you an idea of which applicants usually receive an acceptance letter from UPenn, take a look at the following profile of a student who is very much likely to get admitted:
GPA: 4.0
Class rank: Top 5%
SAT: 1520
ACT: 35
APs: Computer Science A – 5, Mathematics BC -5, Statistics – 5, Spanish Language – 4, World History – 4
Race: Minority
State: Pennsylvania
Legacy: N/A
EAs: Creator and president of the African-American Culture Club, co-creator of the Multicultural Club, co-creator and vice president of the Computer Science Club, member of the Red Cross Club, member of the Comic Book Club, volunteer work for the local soup kitchen and animal shelter
Awards/honors: The American Computer Science League (ACSL) junior division – second prize, The Siemens Competition in Science, Math, and Technology – second prize, The Science Olympiad National Tournament – runner-up, GPA Award, Technology Whiz Award
Recommendations: Guidance counsellor – 10/10, STEM advisor – 10/10, math teacher – 10/10
Essays: Common App essay – 9/10, personal essay – 9/10, supplemental essays – 8/10
Work experience: Data encoder at a travel agency
Demonstrated interest: Virtual campus tour, applied Early Decision
Famous People That Went to UPenn
The University of Pennsylvania is a popular institution. Similarly, lots of popular people once attended it. Many of them are politicians, some of whom are former presidents. Others are founders, CEOs, lawyers and professional athletes. Some former UPenn students are in the entertainment industry.
Besides the usual admissions profile and factors, in many instances, it's also a great idea to check out some of the former students of a college or university, particularly those whose names sound familiar.
Well, there is never a shortage of well-known people who once went to the University of Pennsylvania. They are currently dispersed in a wide variety of industries and fields. Knowing some of them can give you a sense of where an academic experience and degree from UPenn could take you.
Some of the most notable UPenn alumni members include:
Elon Musk – Co-founder and CEO of Tesla and SpaceX
Warren Buffet – Chairman and CEO of Berkshire Hathaway
Sundar Pichai – CEO of Google and Alphabet, Inc.
Donald Trump – 45th US President
Kwame Nkrumah – First Prime Minister and President of Ghana
Connor Lamb – US House Representative from Pennsylvania's 17th congressional district
Matt Cartwright – US House Representative from Pennsylvania's 8th congressional district
Mary Gay Scanlon – US House Representative from Pennsylvania's 5th congressional district
Gloria Rachel Allred – Women's rights lawyer
Anita DeFrantz – Olympic rower and International Olympic Committee member
Mark DeRosa – Former Major League Baseball (MLB) player
John Legend – Singer and songwriter
Elizabeth Banks – Actress and director
Candice Bergen – Actress
How Does UPenn Fare Against Others
Being an Ivy League, it isn't surprising why the University of Pennsylvania outshines most schools that are not as prestigious. As a matter of fact, in some aspects, UPenn is better than some Ivy Leagues and those with similar status. It's no wonder why it is a high-ranking institution in the US.
There are too many colleges and universities to choose from, and you can shortlist only so many. This is when checking out how the ones you like fare against one another comes in.
Let's quickly compare the University of Pennsylvania with schools students often put on their college list:
UPenn vs. Penn State. The University of Pennsylvania (UPenn) and Pennsylvania State University (Penn State) are two different schools that are both good. The former is an Ivy League. The latter is a public institution.
UPenn vs. Harvard University. UPenn and Harvard are both Ivy Leagues. While Harvard usually ranks higher than UPenn, it has cheaper tuition — $51,143 vs. $54,652 (academic year: 2021 to 2022).
UPenn vs. Columbia University. The acceptance rates at UPenn and Columbia are not that far from each other — 7.7% vs. 5.4%. When it comes to the number of majors offered, UPenn has more — over 100 vs. 70.
UPenn vs. Cornell University. With an acceptance rate of 10.9%, it's easier to get into Cornell than UPenn. Still, it's a must to keep in mind that both are prestigious and highly selective institutions.
UPenn vs. Brown University. It is cheaper to go to UPenn than Brown, where the tuition cost for one academic year amounts to $60,944. But with an acceptance rate of 7.1%, Brown is just as selective as UPenn.
UPenn vs. Dartmouth College. Population-wise, Dartmouth is so much smaller than UPenn — 6,292 vs. 22,436. Despite this, UPenn has a slightly better student-to-faculty ratio than Dartmouth — 6:1 vs. 7:1.
Related Article: Easiest and Hardest Ivy League Colleges to Get Into
Just Before You Apply to UPenn
With a prestigious status and an acceptance rate of 7.7% only, it cannot be denied that it's not easy to get into the University of Pennsylvania. But if you have a strong application and UPenn is your absolute dream school, then feel free to put its name on the top of your college list.
It's not enough that you have an impressive application. You should also meet the requirements we discussed above if you want to increase your chances of receiving a UPenn acceptance letter.
Read Next: How to Get Into Oxford From the US

Disclaimer: The views and opinions expressed in this article are those of the authors and do not necessarily represent those of the College Reality Check.