What GPA Do You Need to Play College Sports?
Long before our son realized he had the potential to run track in college, he'd been getting good grades. Doing your academic best has always been a non-negotiable in our home, especially if you wanted to participate in extracurriculars and play sports.
And eventually, later in high school when my son was recruited to run track in college, he discovered that his good grades not only boosted the eligibility component of his recruiting process, but also made him much more marketable in terms of scholarship.
You must have a minimum GPA of 2.3 to be eligible to play NCAA D1 and 2.2 to play D2. D3 schools have their own eligibility standards. And NAIA requires a GPA of 2.0. The NCAA used to allow for some leeway using standardized test scores on a sliding scale, but it's been suspended due to COVID-19.
The NCAA's academic standards for incoming freshmen are rather tricky to figure out. Requirements vary among divisions, and the NCAA determines your GPA according to their own approved list of core courses rather than your official high school transcripts.
And to make things even more confusing, the NCAA traditionally uses a sliding scale which allows for some GPA wiggle room.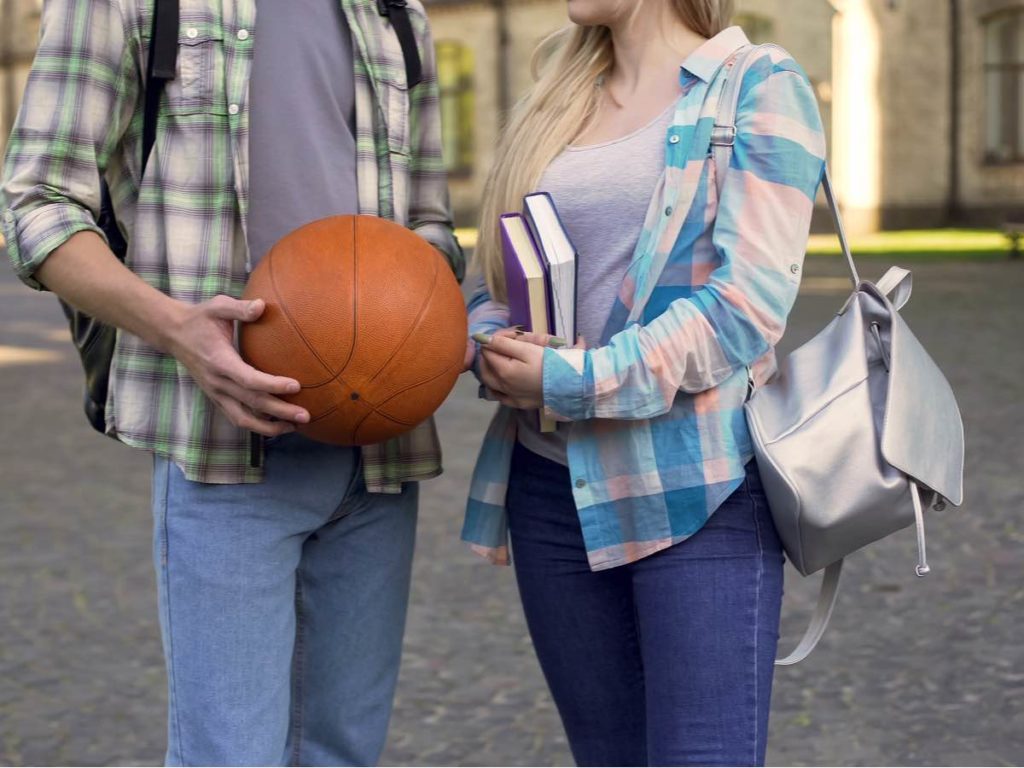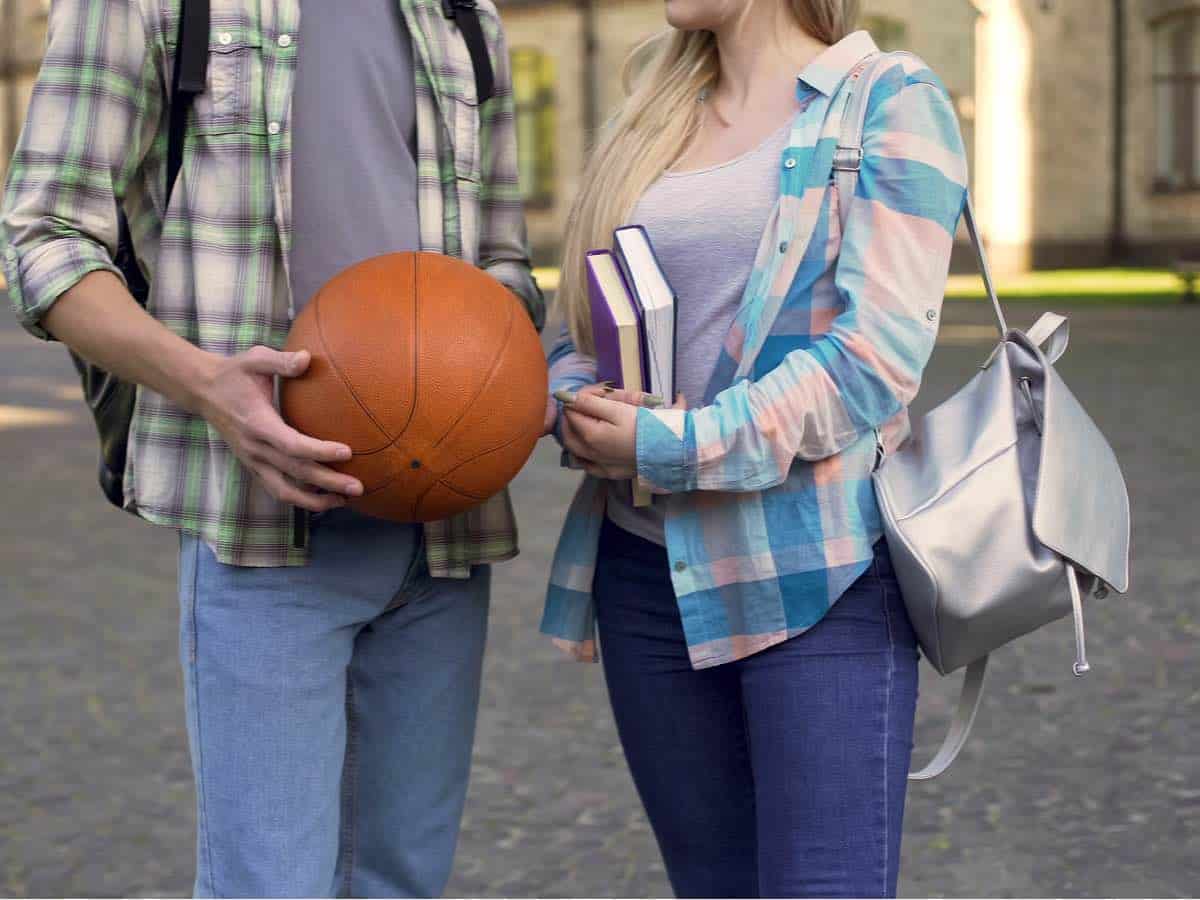 The NCAA sliding scale has been temporarily removed for the junior and senior classes of 2022-2023 and 2021-2022 respectively because of limited access to standardized testing during the pandemic.
But when the sliding scale is in full effect, you're permitted to earn less than the required 2.3 GPA if your SAT score is higher than the required 900 or your ACT sum score is higher than 75. Likewise, if your GPA is higher than a 2.3, your test scores can be lower.
For the current graduating high school senior class of 2022 and next year's junior class of 2023, your GPA stands alone because the sliding scale has been eliminated from the recruiting equation.
However, If you are graduating in the class of 2024 or after, be on the lookout and make sure to check in on the NCAA sliding scales status.
What GPA Do You Need to Have to Play College Sports?
The minimum GPA to get accepted to a NAIA program is 2.0. But when yours is below a 2.0, there's some flexibility if you've done well in other areas.
NAIA freshman eligibility is defined by meeting two of the following three requirements:
GPA of 2.0 or higher
Minimum test scores of 18 for the ACT and 860 for the SAT
Top 50% of graduating class
In the NCAA, you've got to have a 2.3 GPA to play sports in Division 1 and a 2.2 to play in D2. What is unique about NCAA minimum GPA requirements is that the NCAA only considers core courses when calculating your GPA, so if you failed your music or theater class, not to worry. What matters is how you do in your NCAA-approved core courses.
Perhaps, rather than focusing on the minimum GPA requirements for the college of your choice or a specific conference or division, concentrate on putting your very best foot forward in the classroom.
If you did the bare minimum in your sport, would you get recruited?
The answer is clearly no.
So, why do the bare minimum in the classroom? Getting good grades puts you in the best position possible to be recruited and then to have choices.
Should I Take the SAT?
Thanks to COVID-19, the NCAA has deemed college in their conference to be test-optional. Test optional means exactly what it says.
It's your option.
If your grades are lower than they'd normally be because distance learning and the struggles you faced due to the pandemic made it difficult for you to study and learn, high test scores could compensate for your sub-standard GPA.
If you're a bright student that has been distracted, but you're a good test taker, take advantage of the chance to show your true colors. Take the test, do well, and submit your scores.
I encourage all my students to take standardized tests. If you do well, use it to strengthen your application. Taking the test and doing well gives you one more opportunity to prove yourself. And if you don't do well, don't turn in your scores.
No harm done.
What Are NCAA-Approved Courses?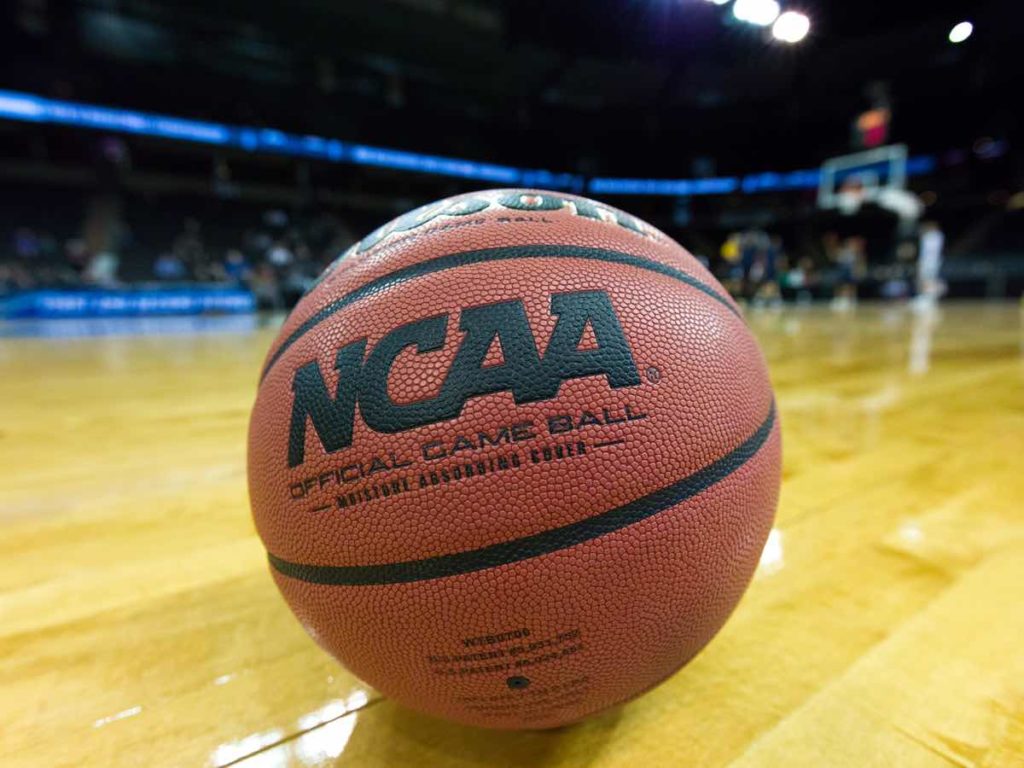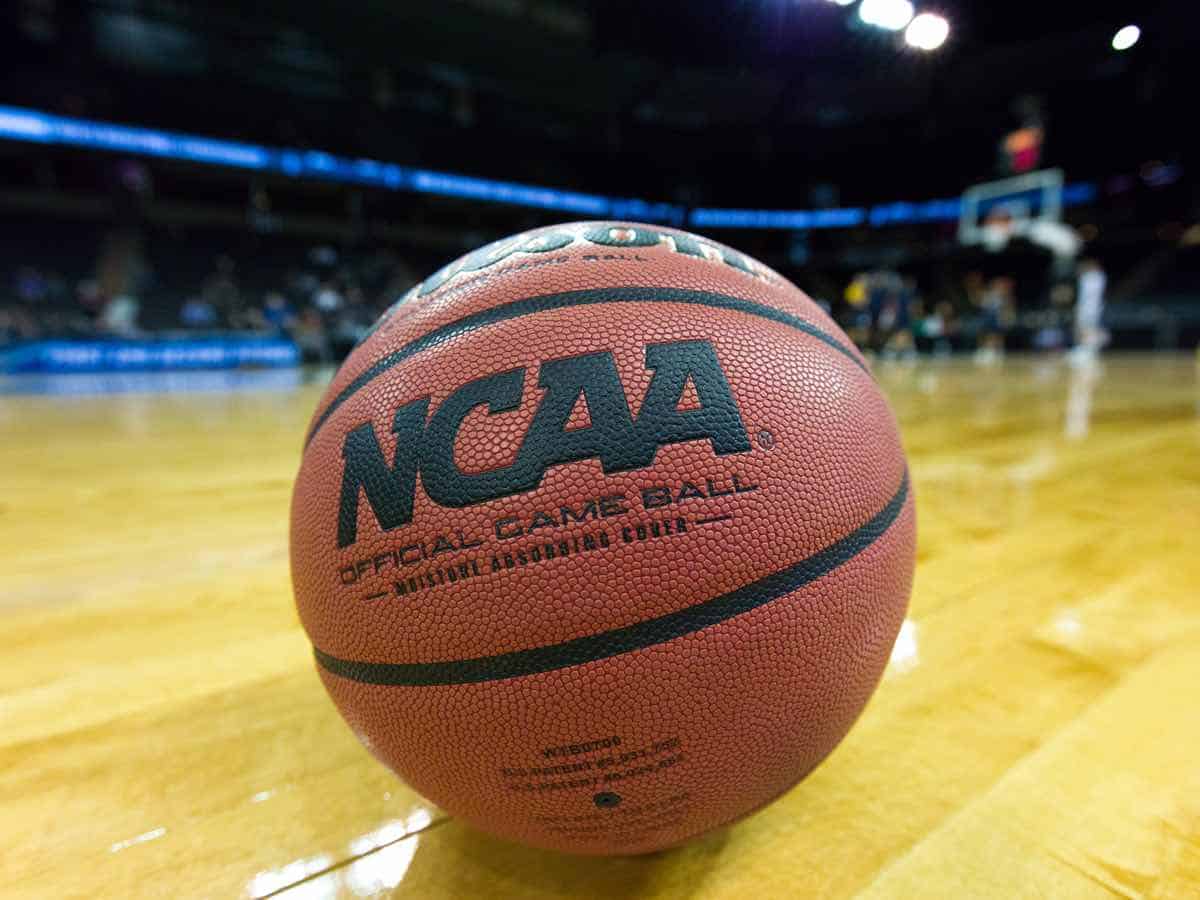 Not all high school classes are NCAA-approved courses. Math (Algebra 1 or higher), English, philosophy, natural or physical science, foreign language, social science, and comparative religion are all considered core courses. Remedial classes, typing, ceramics, and physical education are examples of courses that are not NCAA-approved.
Wondering if your high school courses count? The NCAA provides an online form that you can use to search your high school's list of NCAA-approved courses. They also supply online worksheets, so you can calculate your core-course credits and GPA.
It's always wise to discuss these details with your high school counselor when in doubt.
It is not uncommon for good students in honors classes with a 3.5 GPA or higher to be academically ineligible because they did not have enough of the NCAA-approved courses. D1 and D2 course requirements vary slightly, but if you're eligible for D1, you'll also be eligible for D2.
Do College Coaches Look at Grades?
Coaches definitely review grades when recruiting athletes. If you don't have the academic admissions capability of your first choice college, you're just making it more difficult for that coach to recruit you.
A large percentage of the best athletes can not be recruited to top colleges because they don't have the grades. Simply put, having good grades helps to remove an obstacle in the recruiting process.
If you're striving for more than a place on the roster, academic excellence is the single most important thing for landing a scholarship.
College coaches are looking for athletes that they can depend on. They don't want to take the risk of having an ineligible student-athlete that is eliminated from competitions.
Dealing with athletes that have bad grades is a burden most coaches aren't willing to take on. If you've got good grades in high school, colleges know they won't need to worry about you struggling in the college classroom.
On the flip side, student-athletes with excellent grades are often offered sizable academic scholarships. College coaches love combining athletic and academic scholarships, allowing them to save money on their athletic scholarship budget.
In fact, coaches depend on merit aid so that then they don't have to commit as much athletic aid. When given the choice between two athletes with similar size, speed, and skill, college coaches will choose the one with the better grades.
Read here more about tips on emailing a college coach.
What GPA Do You Need to Stay in Sports?
GPA is not the only determining factor when it comes to maintaining athletic eligibility in college. Students must be enrolled in a minimum number of class hours (typically about 12 units per semester) and show progress toward their degrees in addition to maintaining an acceptable grade point average.
Required GPAs vary between athletic associations and divisions, but it's usually around a 2.0. NAIA student-athletes must maintain a 2.0 GPA to remain athletic eligibility.
NCAA GPA requirements fluctuate according to the school's minimum GPA requirement and the student-athlete's year in school.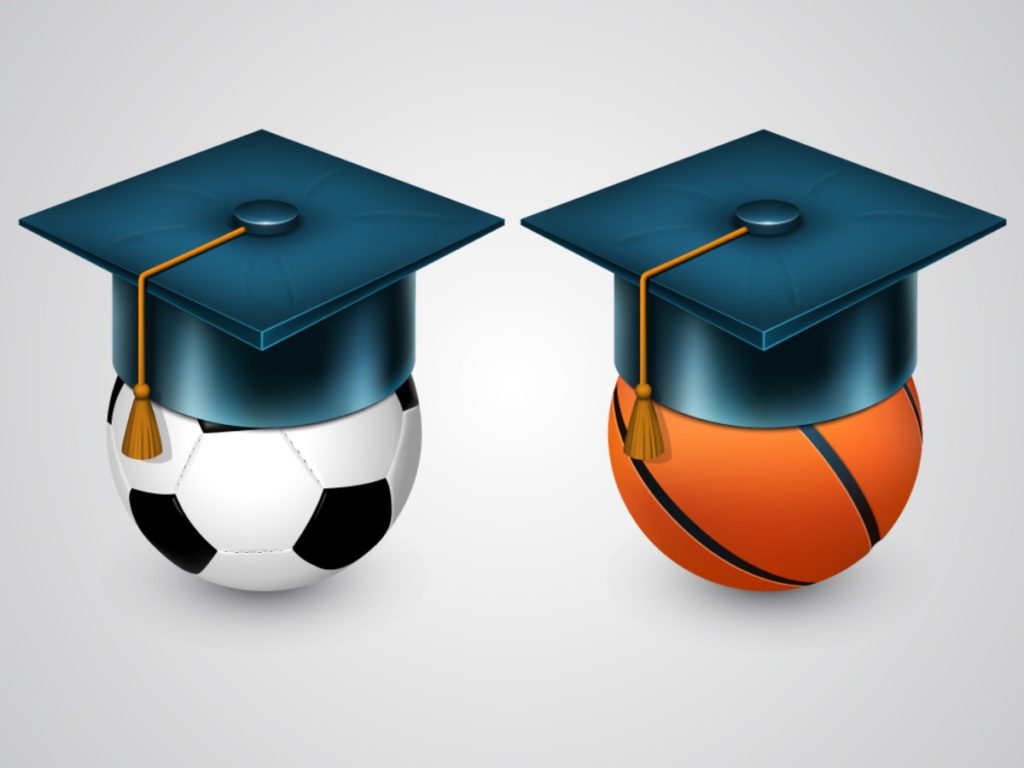 What GPA Do You Need to Stay Eligible for NCAA?
THe minimum GPA needed to remain eligible for NCAA sports depends on a variety of factors. The GPA required of NCAA D1 and D2 athletes by the beginning of their second year is 90% of the college's minimum overall GPA necessary to graduate.
Typically, an institution's minimum is a 2.0, so for student-athletes, it's a 1.8. However, you must achieve 95% of the minimum GPA by year three which is 1.9 and 100% by year 4 which is 2.0.
There are no national minimum standards for NCAA D3 student-athletes for maintaining eligibility. However, they must be in good academic standing and achieve the academic standards determined by their institution.
D3 students must be enrolled in at least 12 credits of classes per semester no matter their institution's definition of full time.
What GPA Do You Need to Play D1 Sports?
The standard for eligibility for D1 sports is a cumulative GPA of 2.3 of 16 core, NCAA-approved courses during your high school years. Remember that this does not include all the courses you take at your high school, and it's not uncommon for athletes with good grades to be ineligible because they failed to register for the right classes.
Consult your high school counselor early on, so you can plan out your classes for all four year ahead of time. Sports are demanding, and it's tempting to want to take it easy and enroll in as many electives as you can.
But this could get you in hot water. When many of your friends are opting for fewer class periods senior year, remember that you're an athlete with a different set of plans than theirs.
Take at least 16 classes that are NCAA-approved and do the math to determine if your GPA is a 2.3 or above, the minimum requirement for D1 colleges.
What Is the Average GPA for a College Athlete?
Athletes have long had a reputation for having poor grades in comparison to their non-athlete peers, especially in sports like football and basketball.
And indeed, at Ivy Leagues, such as Princeton and Brown, high school GPAs of student-athletes tend to be significantly lower than those of the other students. Studies have shown recruited male athletes to have an average GPA of 2.84 which is 0.20 points lower than non-athletes.
Related Article: Ivy League Track and Field Recruiting Standards
When it comes to earning grades in college, there are several factors at play that affect a student-athlete's ability to maintain a higher GPA, but evidence shows that despite the challenges they face, student-athletes have a higher graduation rate. About 86% of NCAA D1 athletes graduate from college.
But the average graduation rate of student-athletes and non-athletes combined across the nations hovers around 64%. This vast difference may be due to the availability of tutoring and other benefits student-athletes receive, such as strong academic oversight by coaches and other academic resources and privileges.
If You Fail a Class in College, Can You Play Sports?
The minimum number of credits a student must be enrolled in at a university to be considered full time is 12. Keep in mind that most single-semester college classes are 3 credits, so 12 credits is the equivalent of 4 classes.
If you fail one of those classes, you're left with only 9 completed hours which makes you ineligible to continue in your sport.
Therefore, most college athletes and coaches recommend taking 15 units, so that if you fall behind or are unable to pass one of your classes, you would not be immediately ineligible to participate, practice, or compete.
Another important piece of advice for students-athletes that are concerned about failing courses is to take your harder classes during your off season. That way you'll have more time to devote to your studies.
Continue to take 15 classes during both your in-season and off-season semesters or quarters, but take the more difficult ones when you aren't as busy practicing and competing.
Freshman year is always a large adjustment for most students, and especially student-athletes as they learn to balance attending classes, completing their studies, going to practice and competitions, engaging in a social life, and apart from their family.
So, it's best to register for less-challenging courses the first year, if possible. Take the general requirements that you think you could most easily pass. As you get the swing of things, gradually add more difficult courses in future semesters.
Whether you're just starting out high school and considering the recruiting process or you're finishing up your junior year and just now wondering about your academic qualifications for college athletics, make sure to do the following: consult the NCAA core course requirements as soon as possible, get the best grades you possibly can, and check in with your high school counselor.
Remember that good grades not only make you more eligible for a spot on a college roster but also open up the possibility of your being considered for a scholarship.

Disclaimer: The views and opinions expressed in this article are those of the authors and do not necessarily represent those of the College Reality Check.