How to Graduate College in 2 Years (Possible, but Not Easy)
A bachelor's degree allows you to enjoy more job opportunities, higher career satisfaction and better earnings. However, it can take a very long time to get your hands on this must-have.
To graduate from college in just two years, one should complete not less than 30 credits per semester or 60 credits per academic year. This means taking the necessary herculean steps, ranging from earning college-level courses in high school to using work and life experience to earn college credits.
A four-year degree is 120 credits, which is equivalent to a total of 40 classes. Instead of completing only 15 credits per semester, you can complete more to finish college faster than your classmates.
Read on whether you are too busy with your job or simply too impatient.
Below, you come across 11 tips and tricks on how to earn a bachelor's degree in a couple of years. This is by no means an exhaustive listing. But quite frankly, the following are all that you'll ever need to know and give a try if you want to be in and out of college in no time.
Complete College-Level Classes in High School
The best time to start thinking about finishing college in a flash is in high school, not when you are already in college. As a matter of fact, it's a good idea to begin orchestrating just before you go to high school.
Some high schools offer AP or IB classes, which can help you earn college credits, while others don't. This is when the sheer importance of going to a high school offering college-level classes comes in.
Believe it or not, you could enjoy a full semester of college credits if you pass your AP exam, depending on the course and your AP exam score.
On the other hand, earning an IB diploma could let you get your hands on a maximum of 30 credits, which is equivalent to two or two and a half semesters, depending on your college credit load.
What's so great about acing an AP exam or having an IB diploma is that it can also make your college application stronger, which is extremely beneficial if you are planning to apply to a competitive institution.
But before registering for an AP exam or IB diploma, take note of the following:
It's true that taking AP classes is cost-free for high school students. However, taking AP exams comes with a price tag. As of this writing, one AP exam costs $95.
If you think that an AP exam is expensive, think again. One IB exam costs $119. And to earn an IB diploma, you will have to take a total of six IB exams.
Enroll in a Class for Both High School and College
Worry not if your high school does not offer AB or IB classes. That's because there's a thing called dual or concurrent enrollment, which allows you to take classes that will let you earn both high school and college credits.
These classes can take place at either an institution for higher education near you, like a community college or state university, or a high school and taught by a professor from a nearby college.
Either way, dual enrollment can help you earn up to 30 college credits — some classes can even let you earn as many as 60 college credits!
Besides allowing you to get college credits, dual enrollment classes also give you a much-needed college experience, which can help you breeze through college in just two years.
Unfortunately, dual enrollment is offered in some US states only.
Take and Pass CLEP Exams
It's no secret that the College Board administers the SAT. Did you know that it also administers CLEP exams?
Short for College-Level Examination Program, CLEP makes it possible for you to earn college credits simply for knowing what you already know. What's so nice about CLEP exams is that you can take them not only while you are in high school but also before going to college or even if you are already a college student!
There are 34 CLEP exams that cover introductory level college course material. Passing one CLE exam could earn you at least three college credits at almost 3,000 US colleges and universities.
Some examples of CLEP exams include:
French Language: Level 2 (9 credits)
Spanish Language: Level 2 (9 credits)
Biology (6 credits)
College Mathematics (6 credits)
Social Sciences and History (6 credits)
Calculus (4 credits)
English Literature (3 credits)
Introduction to Educational Psychology (3 credits)
Pre-calculus (3 credits)
Principles of Macroeconomics (3 credits)
To earn a lot of college credits, all you have to do is take multiple CLEP exams — and pass each one of them, too.
The College Board itself says that there is no limit to the number of CLEP exams you can take in a day. However, keep in mind that some test centers may keep test-takers from taking no more than one CLEP exam a day.
One CLEP exam costs $89. But most CLEP review materials are available online for free.
Have More Than 12 to 15 Credits a Semester
Since a bachelor's degree takes 120 credits to complete, a college student will need to have 15 credits per semester in order to graduate from college in four years. But because the goal is to finish college in just two years, needless to say, having way more than 15 credits per semester is a definite must.
Most colleges and universities define a full-time student as someone who is enrolled in at least 12 credits in a semester — or four classes a semester, since one class, most of the time, is about three credits.
Unfortunately, many institutions do not allow having more than 17 or 18 credits per semester.
The good news is that some schools make it possible for their students to enroll in more than 18 credits every semester.
For instance, at Cowell College, which is one of the 10 residential colleges of the University of California (UC) – Santa Cruz, students may enroll in up to 22 or more credits per semester.
However, in most instances, having more than 15 credits a semester requires one to meet certain requirements, like having a GPA of not less than 3.0 and getting the approval of the academic advisor.
Avoid Taking Unnecessary Courses
If you are in a hurry to earn your four-year degree, make sure that you don't take courses that are unnecessary for your chosen program.
So, in other words, you should choose your courses wisely.
You can go about this in a number of ways:
Consult with an academic advisor. One of the roles of an academic advisor is assisting students with academic planning. Generally, it is recommended to get in touch with an academic advisor once a semester. The sooner you meet with one, the quicker you can ensure that you are only taking courses vital for your degree.
Research your major very well. Usually, students have until the end of their sophomore year of college to declare a major. If the goal is to get out of college in two years, choose a major early on and research on the courses necessary for its completion. And also, make sure that you stick to your chosen major.
Stay away from electives. What's so nice about electives is that they hone practical skills and help students discover their hidden passions and talents. Unfortunately, they take both time and money, which is why they can keep you from graduating from college ahead of everybody else and staying below budget, too.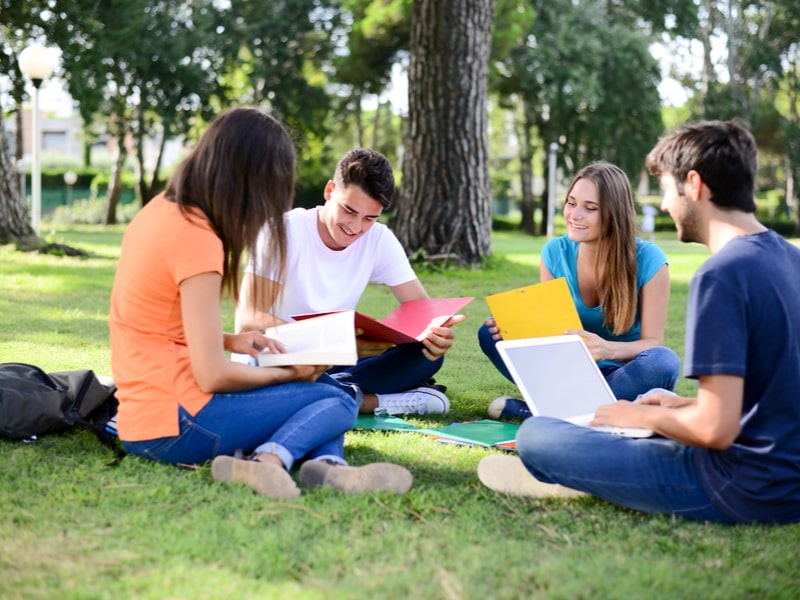 Take Summer Classes
Summer breaks last for about three months each. Why waste three long months playing video games, watching movies or partying when you can take classes and earn up to 12 or even 14 credits?
Most colleges and universities recommend taking no more than six to seven credits over the summer term. Those who wish to take more will usually have to obtain their academic advisor's approval beforehand.
But if you are able to pull it off, you can get 24 to 28 credits out of the way in two summer terms, leaving you with only 92 to 96 credits.
Just make sure that you enroll for the summer term as soon as you can.
That's because you are not the only one who plans on graduating from college faster than usual, which is why available summer classes tend to fill up quickly.
And it's not uncommon for available summer classes to be limited because, just like the majority of college students, professors also like to enjoy the summer break.
Register for Night Classes
Even if the college or university you are attending allows you to take 12 to 14 credits during the summer term, that's not enough to make you graduate from college in two years.
This is when taking night classes can come to the rescue — if you are willing to stay up later than your classmates, you can take one to two nighttime classes and earn extra three to six credits every semester. By taking night and summer classes and maxing out your credits each semester, it is very much possible to complete 60 credits in one academic year.
However, keep in mind that sleep deprivation among college students may increase the risk of academic failure.
Needless to say, instead of graduating from college in two years, you might not graduate at all!
But just like summer classes, nighttime classes tend to be limited and run out of available slots quickly, too.
Consider Accelerated Degree Programs
Everyone knows that it usually takes four years to earn a bachelor's degree. And it's no secret, too, that taking more courses per semester can help shorten the time it will take to complete the program.
Not all college or college-bound students are aware of the fact that accelerated degree programs exist. As the name says, it's something that allows you to have a degree at a much faster rate.
For instance, instead of four years, you can complete an accelerated bachelor's degree program in just three years — sometimes less.
What you will earn from an accelerated degree program is the very same thing that you can earn from a traditional degree program. The difference lies in how the degree is earned: courses are quicker and more intense since students have to complete 120 credits within a shorter time period.
In addition, there are minimal to no breaks between semesters and academic years.
Because of this, not everyone who wishes to apply for an accelerated degree program is eligible. For instance, it's not unlikely for an institution offering it to require applicants to have a certain GPA or prior college credit.
Keep in mind that most accelerated degree programs are offered by online colleges and universities. But the good news is that there are many accredited online schools that offer legitimate degrees respected by employers. However, you may also come across traditional institutions offering it.
Some colleges and universities with accelerated bachelor's programs include:
Albertus Magnus College
American InterContinental University
Arizona State University
Chestnut Hill College
Clark University
Dallas Baptist University
Drexel University
Endicott College
Holy Family University
Lynn University
Marquette University
Mississippi College
Northeastern State University
Park University
Rasmussen University
Wisconsin Lutheran College
Apply for a Bachelor's Completion Program
Have you attended college before but were unable to finish it? Or have you earned an associate degree, and you are thinking about pursuing a bachelor's degree this time?
You can apply to a school that offers what's called a bachelor's completion program.
As the name suggests, it's an academic program designed for students who have started, but failed to complete, a four-year undergraduate degree. You can think of it as transferring to another college, but there's a gap between attending the two institutions.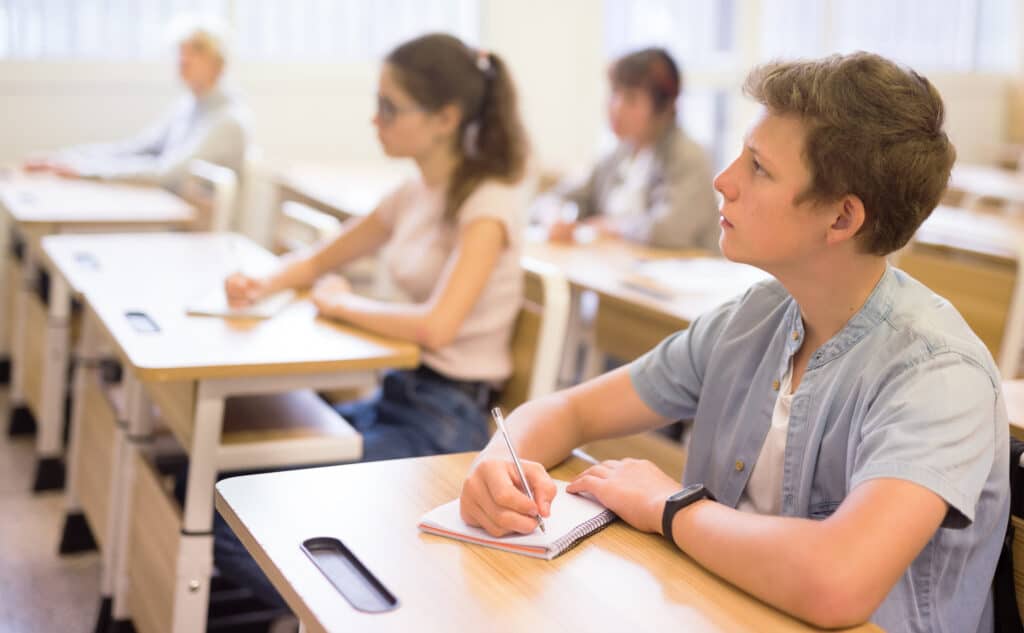 Usually, working adults are the ones who can benefit the most from it.
That's because the experiences they obtain from being employed or partaking in various activities can allow them to acquire valuable life lessons and knowledge.
Read on to know how being an employee, a service member or something else that gives you a sense of purpose can help you graduate from college in two years.
Earn College Credits via Work and Life Experience
College credits are not just hours spent for the successful completion of courses. In some instances, they can be valuable experiences, too. And just like traditional credits, work and life experience credits can also save you from taking more courses than you need, thus allowing you to conserve both time and money.
A high school graduate could learn a lot of things for skipping college and working, volunteering, attending seminars or workshops, joining a non-profit organization, running a business or serving in the military instead.
Real-life lessons learned outside a traditional classroom can be converted into actual college credits.
There are many steps to get college credit for your work or life experience. Some of them include taking an exam, coming up with a portfolio or providing a professional license.
Unfortunately, not all institutions for higher education accept experience obtained outside the campus as college credit. Some examples of the few US colleges and universities that do include:
Albertus Magnus College
Colorado State University
DeSales University
Edinboro University
Franklin Pierce University
Linfield College
North Park University
Southeast Arkansas College
Thomas Edison State University
Walsh University
Westfield State University
Wilmington University
Enroll in an Accredited Online College
Most of those who wish to complete college in just a couple of years are non-traditional students. And most non-traditional students attend online schools than traditional ones that require them to step foot inside physical classrooms. Online, earning a degree is not only more convenient but also faster.
One of the perks of opting for an online degree is that you can complete it at your own pace.
If you are a very busy person and you have very little time to sit before a desktop or laptop, you can earn an online bachelor's degree in five to six years. But if you have plenty of time to attend to your coursework, you can complete your online degree in as fast as three years — sometimes just two.
Besides getting your hands on a degree quicker, there are many other perks that come with attending an online college. Some of them include lower costs and keeping your job.
But before you apply to an online school offering a degree, keep the following in mind:
See to it that you attend an accredited online college or university. Otherwise, you may wind up earning a degree from a diploma mill, which employers do not accept.
Check that the online school offers asynchronous or self-paced classes. Without the need to attend scheduled virtual classes, you can complete the online degree at a much faster rate.
Online learning is not for everyone. If you are the type of student who cannot stay focused and motivated on your own, then an online degree may not be right for you.
Graduating from college in two years can be challenging alright. However, it's not impossible. What's more, there are many steps that you may take to earn your degree faster than everyone else.
Above, we talked about various things that can help cut the amount of time spent in college in half.
No matter which of them you wish to give a try, always remember one thing: keep your eyes on the prize. This means that you will have to make a lot of compromises and sacrifices until you complete your degree.
But the good news is that your hard work for the next two years of your life can lead to a lifetime of rewards and satisfaction.
Read Next: 10 Things to Try if You Feel Unprepared for College

Disclaimer: The views and opinions expressed in this article are those of the authors and do not necessarily represent those of the College Reality Check.