Does Graduating College With Honors Matter?
Besides being expensive, college can also be tough. This is especially true if you enroll in a competitive program at a competitive school. And that is why you can't help but feel flattered and proud because you have just been told that chances are you will graduate with honors. But it also makes you wonder if it matters at all.
Graduating college with honors matters for individuals who wish to gain admission into top graduate schools or get a job in certain industries, including management, consulting, finance and engineering. Usually, graduating college with honors is only helpful to a graduate in landing the first two jobs.
Many dream of earning both a college degree and honors. However, only a few can turn it into a reality — only about 20% to 30% of all undergraduate students graduate summa cum laude, magna cum laude or cum laude.
Continue reading whether you are about to graduate with honors or planning on working on one.
What Do the Three College Honors Signify?
The American education system and the education system in many other countries use Latin honors in order to recognize high levels of academic achievement. Summa cum laude, magna cum laude and cum laude respectively means with highest distinction, with high distinction and with distinction.
It's true that the three Latin honors signify the same things at all colleges and universities that confer them.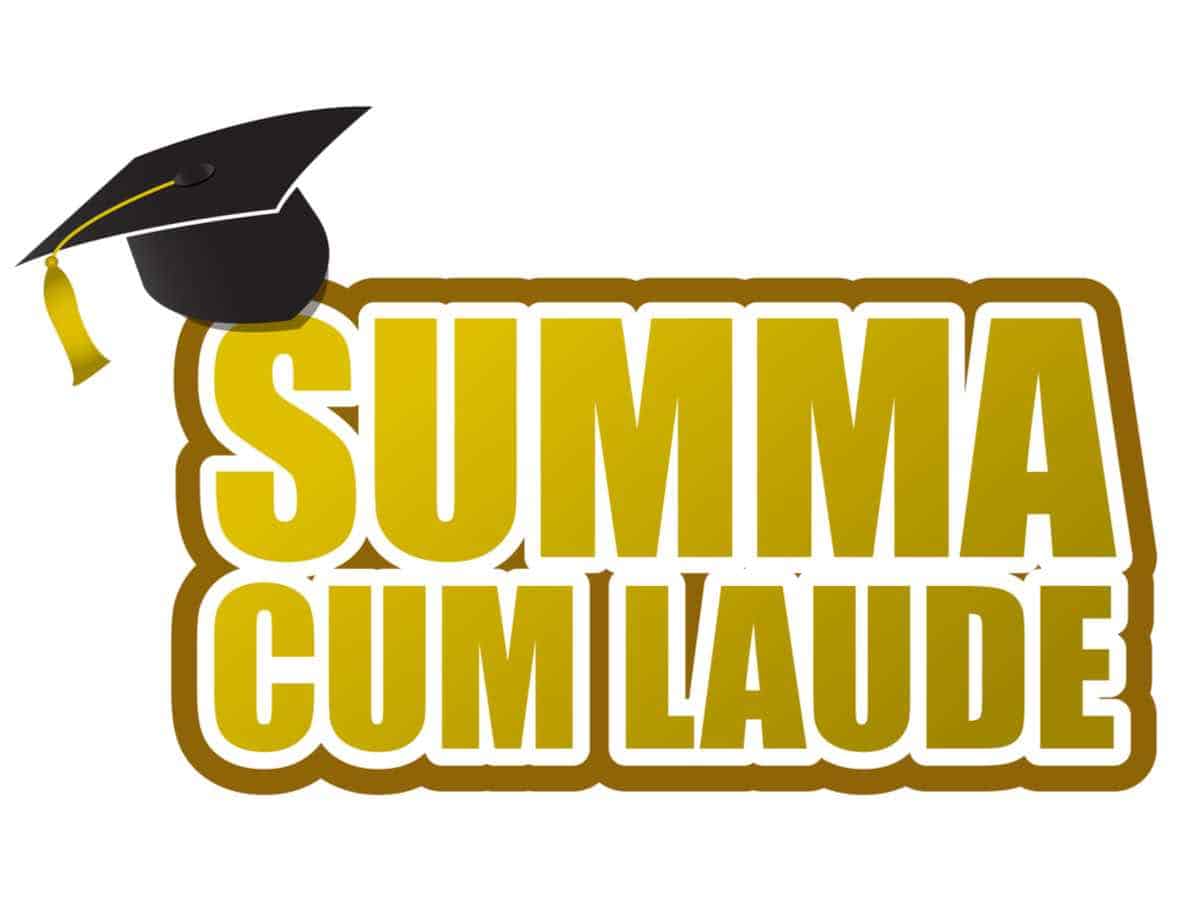 For instance, summa cum laude graduates from College X have the highest distinction achievable just like summa cum laude graduates from College Y. This means that they have received the highest possible grades and achieved the highest possible additional educational metrics, if any, their respective institutions can offer.
When the time comes to apply to a graduate school or a job, however, college honors of the same distinction levels may no longer appear the same in the eyes of academic institutions and employers.
No one can deny that graduating from college with honors isn't easy. However, it's for certain that graduating with honors from a highly competitive school into which only the most high-performing students can gain admission is much more difficult than graduating with honors from a less competitive college or university.
Still, it's important to note that while it's true that the administrators of graduate schools and hiring managers of companies may consider the quality of the candidate's college, the skills and talents are taken into account as well.
How are Honors Determined by Colleges?
Almost always, the GPA is a major factor in the determination of college honors to confer. Some colleges and universities may use class rank, too, usually considering the top 5%, 10% and 15% of graduates. Certain institutions may also utilize various educational metrics when deciding which honors to confer.
In terms of awarding college honors, including in the American education system, there is no universal standard by which colleges and universities that confer them abide.
However, chances are that the GPA is the number one determinant considered by most.
As a general rule of thumb, the higher the GPA, the higher the academic distinction in the form of college honors bestowed. GPA ranges used to establish if graduating college students should receive summa cum laude, magna cum laude or cum laude can vary from institution to institution.
For instance, the University of Arizona, which is a public research university in Tucson, Arizona and ranks #103 in National Universities by US News, awards honors to students working on a bachelor's degree according to their GPAs upon graduation. The following are the GPA ranges for each Latin honor:
Summa cum laude: 3.90 or higher
Magna cum laude: 3.70 to 3.89
Cum laude: 3.50 to 3.69
Besides the GPA, other colleges and universities may also consider other factors when it comes to deciding which graduates should be conferred with which honors. For instance, it's not unlikely for some schools to make a decision as far as honors to award goes according to class rank, such as in the case of New York University.
The top 5% of graduates, just to give you an example, may be given summa cum laude honors. The next 10% of graduates, on the other hand, may be awarded magna cum laude honors. Meanwhile, 15% of graduates after that may be given cum laude honors.
As mentioned earlier, certain educational metrics may be taken into account, too, when giving away honors.
Certain colleges and universities may consider conferring honors only to graduates with recommendations from the faculty members. There are also schools that may require students to finish a certain number of advanced courses in order to be considered for honors. Some may use a written honors thesis as an eligibility requirement.
When Do College Honors Count the Most?
College honors can help increase a student's chances of gaining admission into an elite graduate school, especially if the program is competitive. It can also increase a graduate's marketability, although only when aspiring to work in certain industries and during the first couple of job applications.
After earning a bachelor's degree, some graduates head to graduate schools in order to get their hands on a master's or doctoral degree. Some, on the other hand, join the labor force armed with an undergraduate degree.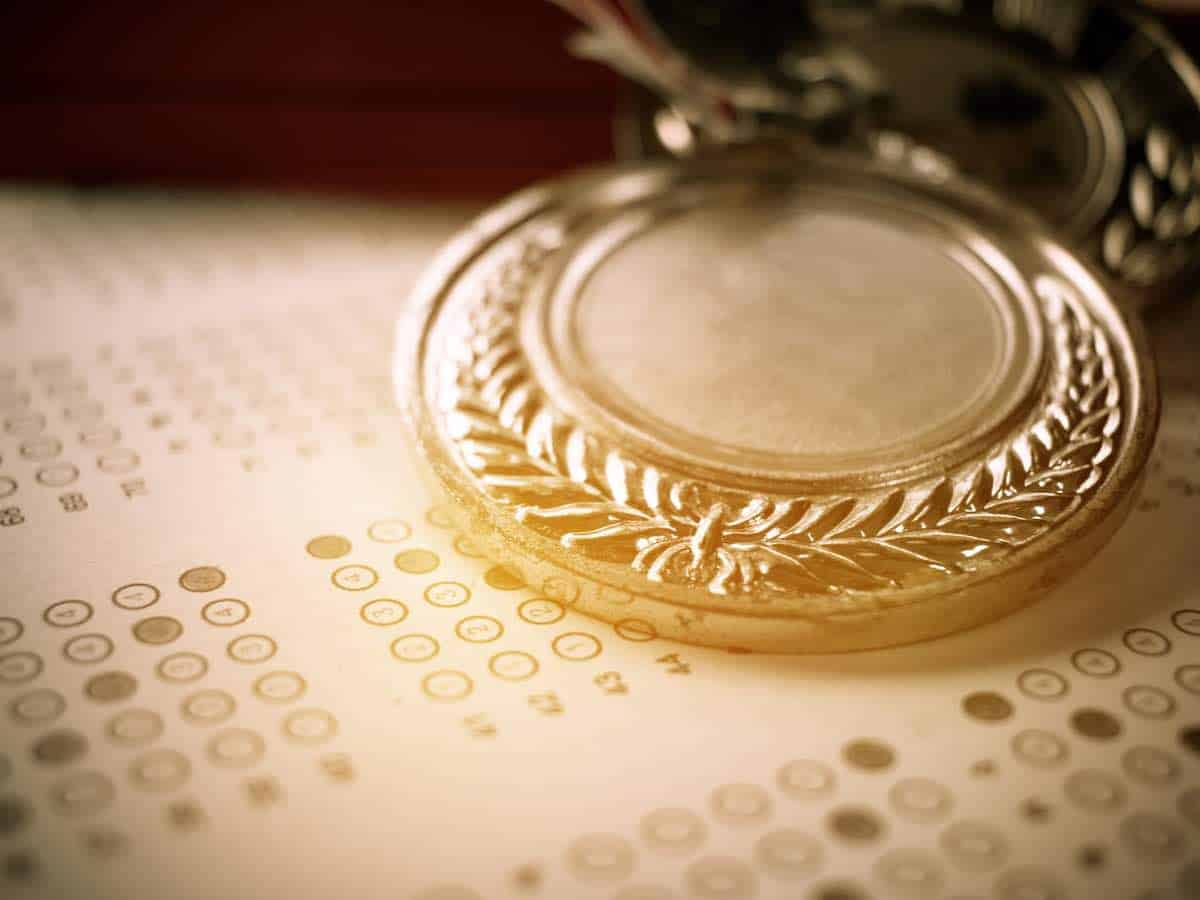 Either way, college honors can help awardees in their respective pursuits.
If you are planning to obtain an undergraduate degree from a selective graduate school, being summa cum laude, magna cum laude or cum laude can make your application a complete head-turner during the admissions process.
You may also enjoy the same perk if it's a job you are applying for instead of a graduate degree program.
This is especially true if you want to use your college education to land a job in a gung ho industry such as management, consulting, finance or engineering where factors such as the college, program, GPA and honors are taken into account by employers.
However, sooner or later after getting some work experience, college honors and many other related determinants will no longer be considered by subsequent potential employers.
Just Before You Earn College Honors
It is estimated that only 20% to 30% of undergraduate students graduate with honors. So, in other words, you will have to devote a lot of hard work and dedication to your post-secondary studies if you want to receive such a distinction and have the pride and joy of talking about it on your resume as well as during a job interview.
Speaking of which, graduating from college with honors typically matters only when applying for your first two jobs — during the third job application and subsequent ones, it's your previous work experience that will only matter.
Graduating with honors is also an advantage if you want to attend a prestigious graduate school.
Above, we talked about some of the most important things you need to know about earning honors in college. If you believe that you can have one upon graduation, feel free to work hard for it. However, if it will only cause a lot of stress and sacrifices, it's important to note that graduating from college with honors isn't really a necessity to succeed.
Related Questions
Should you put graduated with honors on your resume?
If you graduated from college with honors, you should indicate it on your resume, particularly in the education section. You should consider doing this whether or not your resume has an honors and awards section. College honors should be listed under the degree for which it was earned.
Should you put the dean's list on your resume?
Including dean's list on one's resume depends on one college graduate to the other. If you made dean's list every semester, consider indicating it in the education section of your resume. As a matter of fact, you can create a separate section for it. It's a much better idea to exclude dean's list if you made it only once.

Disclaimer: The views and opinions expressed in this article are those of the authors and do not necessarily represent those of the College Reality Check.