How Much Does It Cost to Go to Harvard University?
Harvard University is known as one of the most prestigious schools in the US and all over the planet. But it's also known to be one of the most expensive institutions of higher education, too.
Despite this, there are many low-income students attending it. How are they able to afford Harvard? Just how much is the school's cost of attendance (COA)?
The sticker price, which the advertised COA, at Harvard University amounts to $84,413. However, when the yearly income and other family information are taken into account, the net price drops. As a matter of fact, students whose families make less than $75,000 per year could attend Harvard at no cost.
If you wish to apply to the Ivy League but your budget is keeping you from doing so, read on.
Below, you will learn how much it costs to go to Harvard and how much students attending it actually pay. By the time you are finished reading this post, you will realize that you don't have to be rich to earn a degree from it.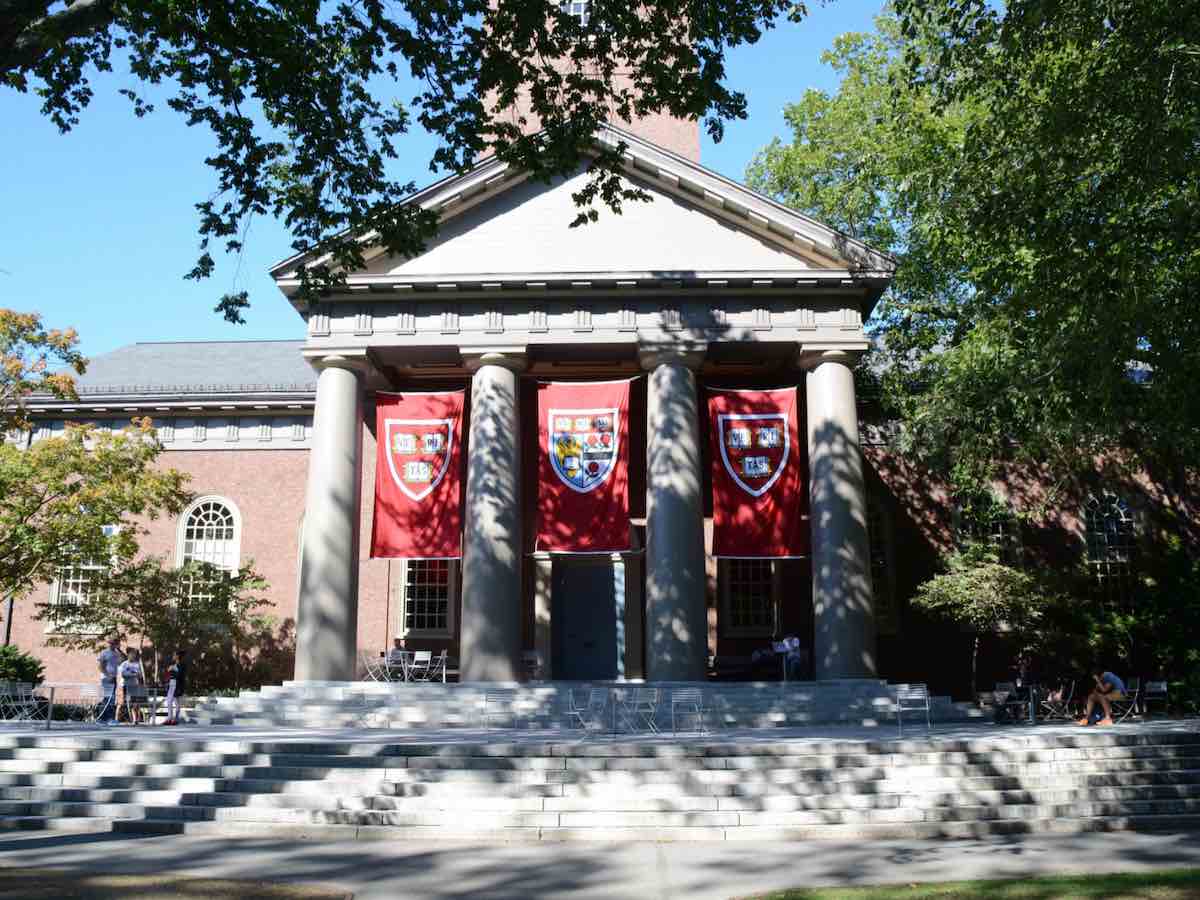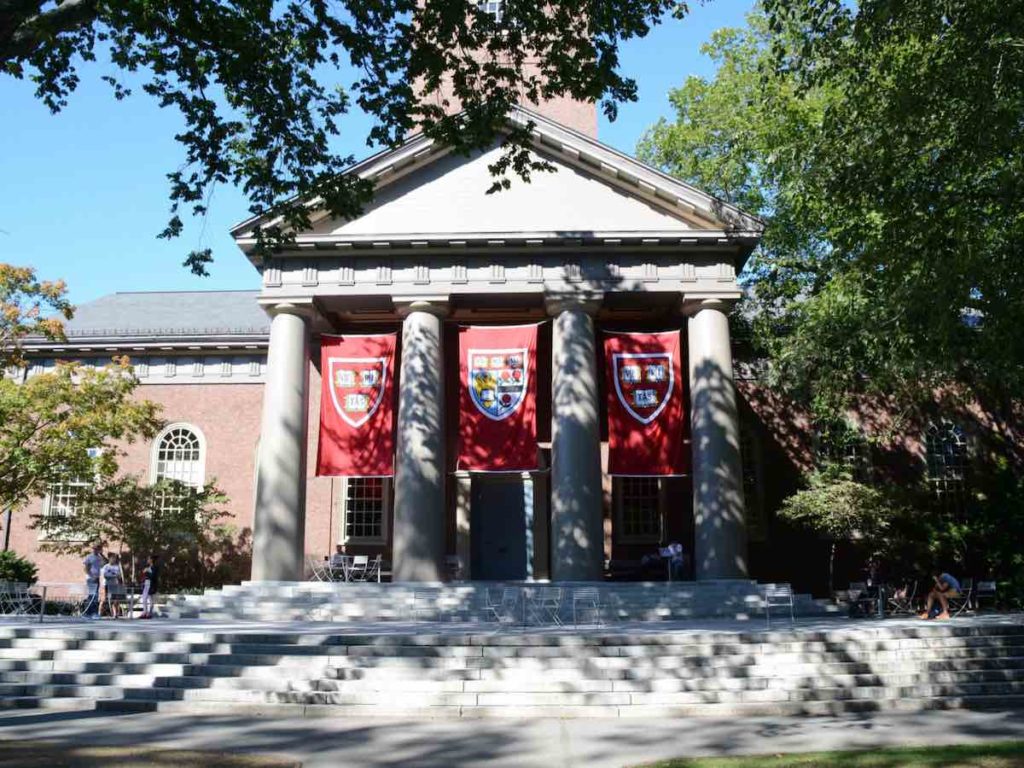 What's the Estimated COA at Harvard University?
For the academic year 2022 to 2023, the estimated COA at Harvard College at Harvard University is $84,413. The tuition alone for attending the school amounts to $52,659, which makes up around 62% of the entire COA. Tuition and fees vary at different schools within Harvard University.
There are a couple of things that can intimidate college-bound teens from applying to Harvard. First, the incredibly low acceptance rate. Second, the unbelievably high asking price.
A quick look at the institution's COA is enough to make low-income students feel defeated.
College costs do not remain stable. At Harvard, for instance, it is said that the average net price paid by attendees increased by an average of 4.3% over a 6-year period. This means that chances are the COA for next year will be more expensive than this year, which is more expensive than last year.
Let's take a look at the breakdown of the estimated COA at Harvard for the academic year 2022 to 2023:
| | |
| --- | --- |
| EXPENSES | COST |
| Tuition | $52,659 |
| Fees | $4,602 |
| Room Rate | $12,056 |
| Board Rate | $7,446 |
| Books | $1,000 |
| Personal expenses | $2,500 |
| Travel costs | $4,150 |
| Total | $84,413 |
Cost of attendance at Harvard University
Please take note that the estimated COA given above is for Harvard College, which is the undergraduate college of Harvard University. So, in other words, the COA will be completely different if you attend another school within the Ivy League — it will all depend on the tuition plus additional fees at that school.
To give you an idea, here are the tuition costs at some schools within Harvard University:
School of Engineering and Applied Sciences: $59,968
Harvard Divinity School: $30,472
Harvard Design School: $55,000
Harvard Kennedy School: $46,996
Harvard Law School: $70,430
Harvard Medical School: $67,610
Going back to the COA at Harvard College, it's also what's known as the sticker price. While it's the one that colleges and universities put on their websites and in their brochures, the fact is that almost always no one pays the full sticker price — the majority of students receive some form of financial aid.
How Many First-Year Students at Harvard University Receive Aid?
According to Harvard itself, up to 55% of its first-time, first-year students receive some form of aid. The school adds that it meets 100% of its students' demonstrated financial need. At Harvard, financial aid awards are based on need, not merit — there is no such thing as merit-based aid at the Ivy League.
It's no secret that Harvard has a highly selective admissions policy, which is why only around 5% of applicants get accepted per cycle. But it's also important to note that the institution has a need-blind admissions policy, too.
Simply put, it means that Harvard University does not consider an applicant's financial situation.
So, in other words, it doesn't matter if you are from a low-income background — for as long as your application is impressive enough, chances are you will get an acceptance letter from the prestigious school. And chances are that you will also receive some form of aid that will meet your demonstrated need entirely.
Both need- and merit-based financial aid awards are available at most colleges and universities. At Harvard, need-based is the only scholarship available, which considers various factors such as a family's:
Income
Assets
Unusual expenses
Size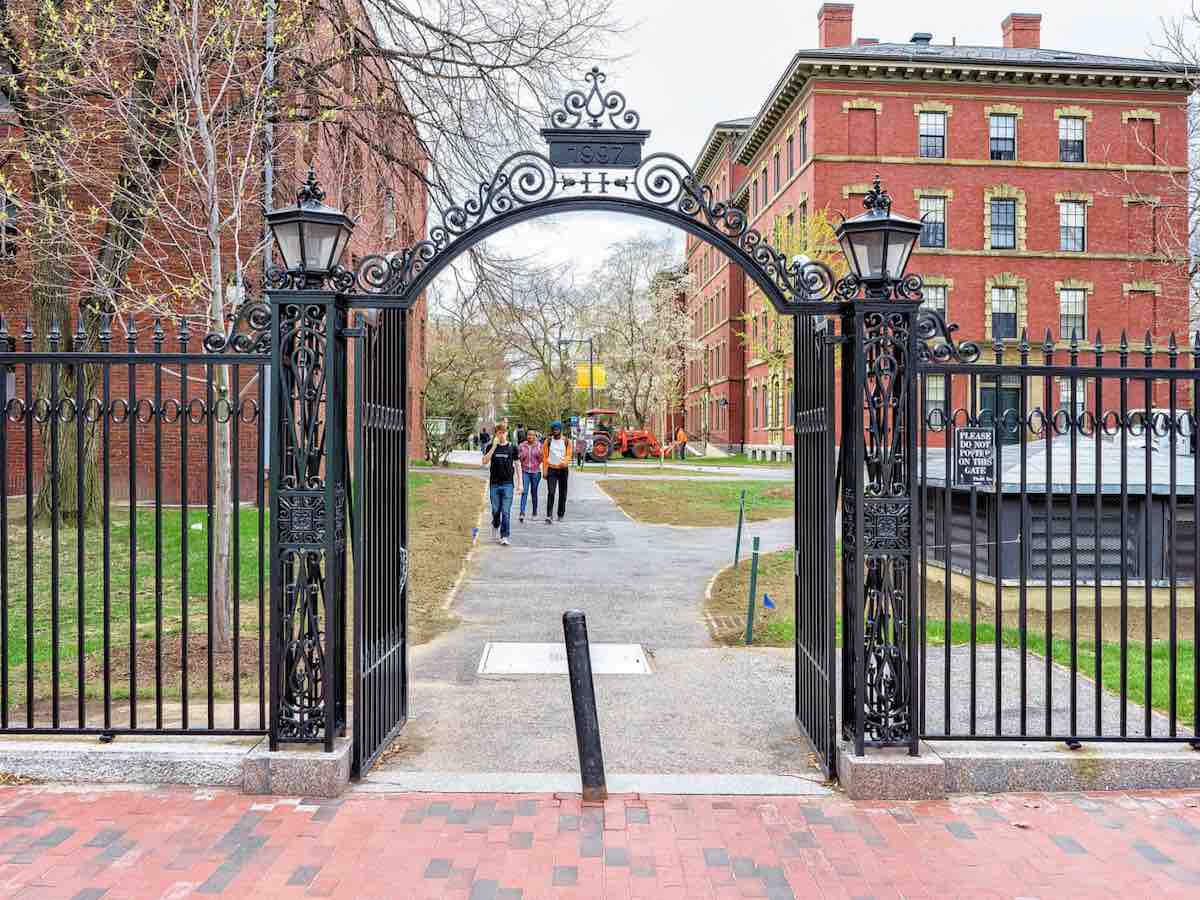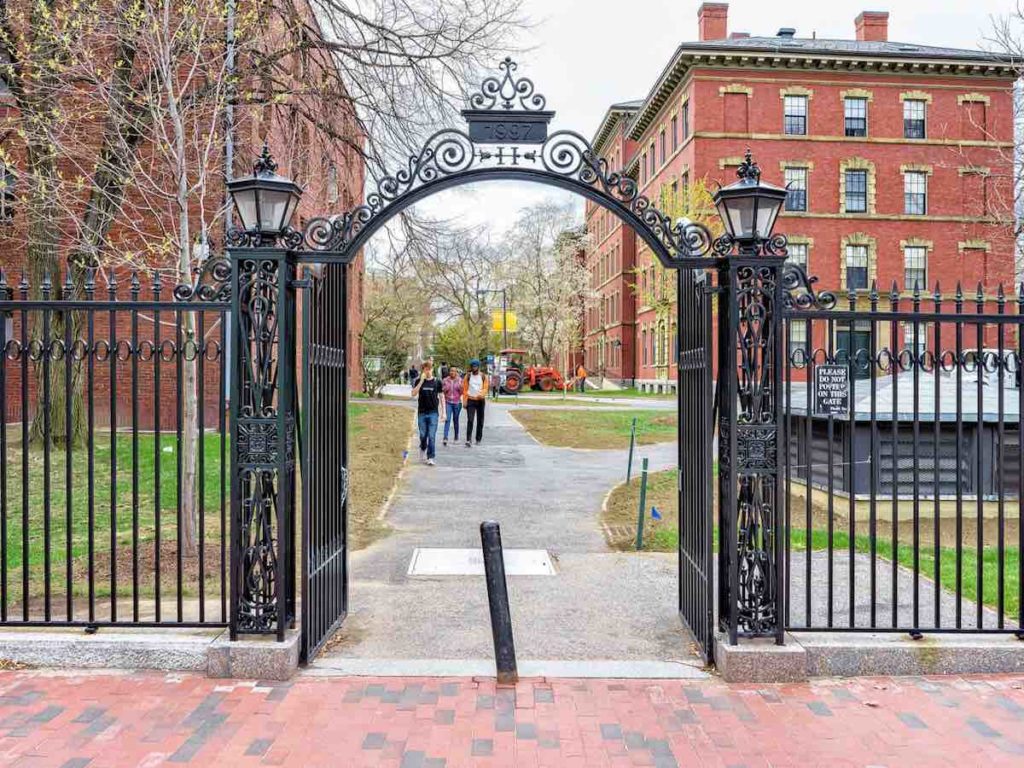 How Much Financial Aid Does Harvard University Award?
The average aid package for around 55% of Harvard University's first-time, first-year students amounts to $62,252 per year. According to the Ivy League itself, the average parent contribution is $12,000 per year. It adds that approximately 20% of families of students attending Harvard pay nothing each year.
While it's true that getting into it can be difficult for the vast majority of degree-seeking students, Harvard says that figuring out how admitted students, particularly low-income ones, will be able to pay shouldn't be as hard.
It's for the fact that, the school itself says, it's more affordable than public institutions for 90% of American families.
Each year, the average financial aid award for freshmen students who qualify for Harvard University's need-based scholarships amounts to $62,252 each. The said amount is more than enough to cover the total cost of an entire year's tuition, which, using the academic year 2022 to 20223 rate, costs $52,659.
The amount can vary from one student to the next, depending on the family's unique financial circumstances.
Besides need-based aid for tuition, the Ivy League also offers millions of dollars in student funding for various purposes. Some of them are international travel, career opportunities, public service, and learning and research. Grants and opportunities can come from different sources, and here are some examples for public service needs:
Center for Public Interest Careers (CPIC)
Summer Urban Program (SUP)
Institute of Politics (IOP)
Presidential Public Service Fellowship Program (PPSF)
Public Service Network (PSN)
How Much Do Harvard Students Actually Pay?
Beginning the academic year 2022 to 2023, Harvard University announced that families with annual incomes of $75,000 or less are expected to contribute nothing to the cost of the education of their kids. In the previous years, families needed to make $65,000 or less per year to have zero yearly contribution.
In building a college list, it's not uncommon for students, including especially those coming from low-income families, to consider cost as one of the most important deciding factors.
Before you exclude Harvard from your list because it's too expensive, calculate the net price first.
There is no need to do a lot of math for this matter because all you and your family have to do is access the website of the elite school and use the net price calculator it provides for all interested graduating high schoolers to use free of charge. Providing 3 types of information allows you to get an idea of how much you will pay Harvard:
Family information
Income information
Asset information
As mentioned earlier, your family is expected to contribute nothing to your Harvard education if it makes not more than $75,000, which climbed up from $65,000 or less in the previous years.
Here's a table showing the net price estimate for students from various income levels:
| ANNUAL INCOME | SCHOLARSHIP | COST TO PARENTS | COST TO STUDENTS |
| --- | --- | --- | --- |
| $75,000 | $77,663 | $0 | $3,500 |
| $85,000 | $75,113 | $2,550 | $3,500 |
| $95,000 | $73,363 | $4,300 | $3,500 |
| $105,000 | $71,363 | $6,300 | $3,500 |
| $115,000 | $69,613 | $8,050 | $3,500 |
| $125,000 | $67,663 | $10,000 | $3,500 |
| $135,000 | $65,513 | $12,150 | $3,500 |
| $145,000 | $63,163 | $14,500 | $3,500 |
| $155,000 | $59,813 | $17,850 | $3,500 |
| $165,000 | $55,363 | $22,300 | $3,500 |
| $175,000 | $50,513 | $27,150 | $3,500 |
| $185,000 | $45,263 | $32,400 | $3,500 |
| $195,000 | $40,613 | $37,050 | $3,500 |
| $200,000 | $39,663 | $38,000 | $3,500 |
Harvard cost of attendance based on family income
Please take note that the figures above are based on the unique financial circumstances of families living in the US, consisting of 4 members and having one child attending college.
Just Before You Enroll in Harvard University
It's true that Harvard University is for some of the brightest students in the country and the rest of the planet. But the Ivy League is not exclusive to rich students. As a matter of fact, you can attend the prestigious school even if your family is making $75,000 or less every year — you can go to it free of charge!
Don't just consider the sticker price when thinking about adding Harvard to your college list. By using the net price calculator on its website, you will see that being wealthy is not a requirement to be able to attend it.
Related Questions
Why are tuition and fees high at Harvard University?
Harvard University has to competitively pay some of the best professors and other faculty members in the land for them to stay at the Ivy League. Unlike public colleges and universities, Harvard does not receive funding from the state — it has to generate its own money, like other private schools.
Does Harvard University have a lot of poor students?
According to the Harvard Crimson, which is the daily student newspaper of the Ivy League, more than 25% of Harvard's freshmen students come from families that are richer than more than 90% of all American families. Meanwhile, only 3% come from the bottom 20% of US income distribution.

Disclaimer: The views and opinions expressed in this article are those of the authors and do not necessarily represent those of the College Reality Check.