Does Harvard Have Scholarships?
Harvard University provides scholarships for eligible students demonstrating financial need. At Harvard, all scholarships are need-based and designed to cover 100% of a student's demonstrated need.
According to the institution, around 20% of its attendees are completing a degree program paying nothing.
Harvard University is one of the Ivy League colleges, where annual tuition and costs are close to $90,000. But, believe it or not, attending this prestigious school is cheaper than going to public universities for up to 90% of American families.
But not everyone is eligible for scholarships.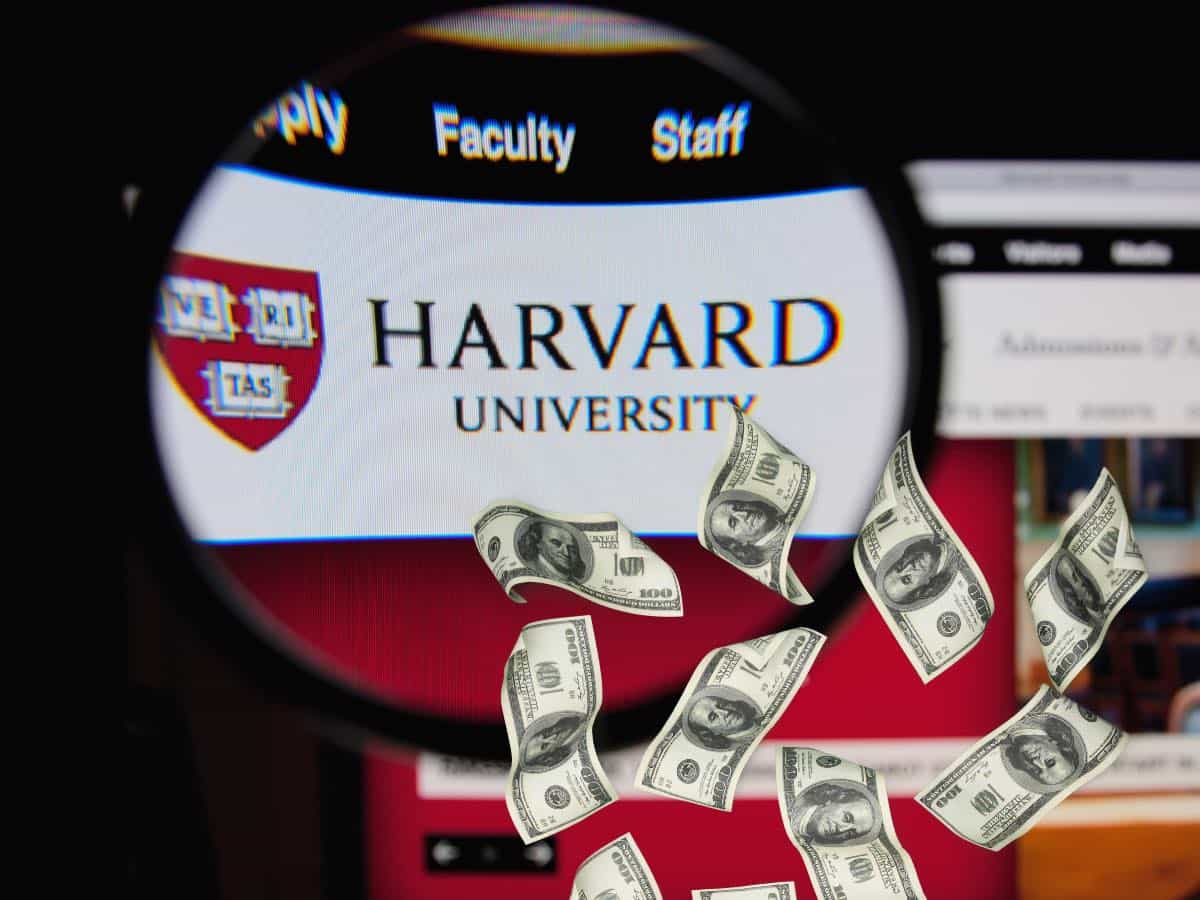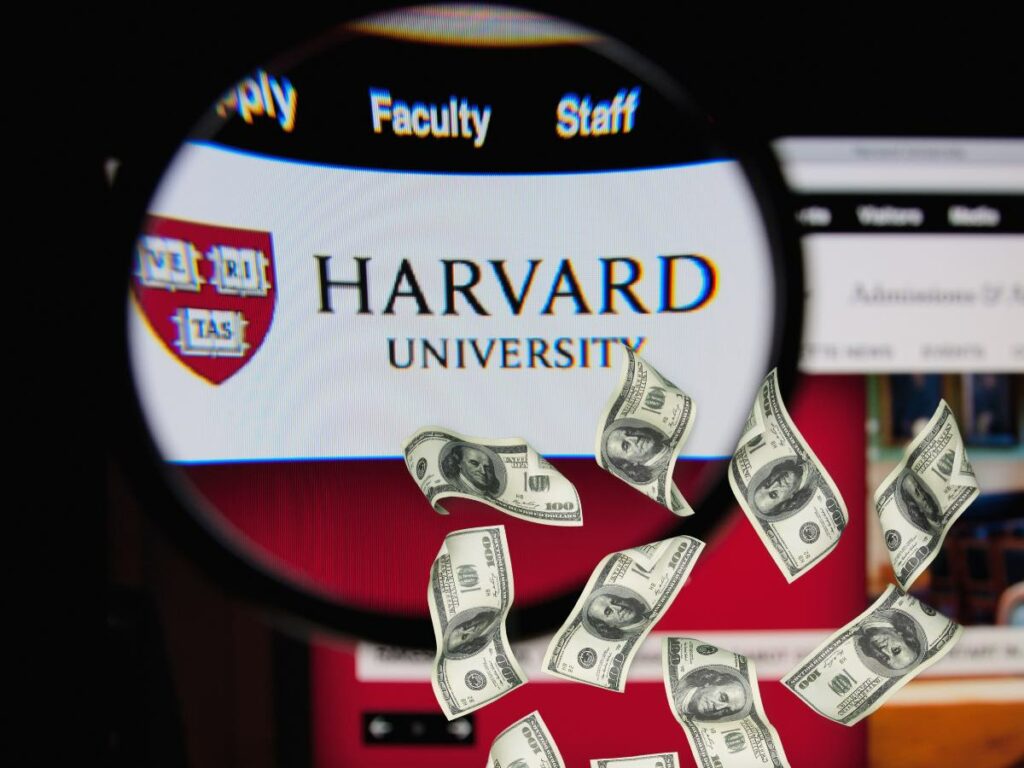 Who is Eligible to Apply for Scholarships at Harvard?
Students who demonstrate financial need are eligible for Harvard University's need-based aid. There are no merit-based awards available at Harvard. Similarly, it has no preferential financial aid package policies that give some of its attendees more attractive or competitive awards than others.
There are different types of financial aid students attending Harvard may win.
Scholarships and grants coming from the institution itself, for instance, take into account demonstrated need, student employment, and other awards from outside sources. The awards are designed to cover 100% of a student's need.
US citizens or permanent citizens attending the elite school, meanwhile, may be eligible for a Federal Pell Grant or a Supplemental Educational Opportunity Grant (SEOG), depending on the information they provided in their FAFSA.
While these financial aids are awarded by the federal government, they are administered by Harvard based on the financial need of students.
Some of those who are pursuing a bachelor's degree at Harvard may also be eligible for the Federal Work-Study Program (FWSP), which allows students to make subsidized wages by taking on jobs on campus and even outside of it.
Does Harvard Offer Full-Ride Scholarships?
According to Harvard University itself, 20% of families pay nothing to have their students attend. In order to qualify for full-ride scholarships, students must be from households that make no more than $75,000 per year, which is lower than the maximum family income set by most other Ivy League schools.
Full-ride scholarships can come from various sources. Other than postsecondary institutions themselves, these scholarships, which cover all college-related expenses, can also be awarded by the federal government and private sources.
No matter who awards it, one thing remains true: full-ride scholarships are rare.
Some of the most common forms of full-ride scholarships are merit-based scholarships.
But because all scholarships available at Harvard are need-based, you can rest assured that your high GPA is not something that can help you get your hands on it. Needless to say, you will have to come from a low-income background to be eligible for it.
Later, you can check out this article on how you can secure a full-ride scholarship at an Ivy League school.
In the meantime, let's take a look at the income qualification for full-ride scholarships at the Ivies:
| | |
| --- | --- |
| Ivy League School | Maximum Family Income |
| Columbia University | $150,000 |
| Dartmouth College | $125,000 |
| Princeton University | $100,000 |
| Brown University | $100,000 |
| Cornell University | $100,000 |
| Harvard University | $75,000 |
| Yale University | $75,000 |
| University of Pennsylvania | $65,000 |
Income qualification for full-ride scholarships at Ivy League schools
How Does Harvard Determine Need?
Harvard University's financial aid officers determine demonstrated need and expected family contributions by working closely with the families of students. They consider the unique circumstances of each one to identify which financial aid options suit attendees to make Harvard accessible and affordable to eligible individuals.
When it comes to figuring out a student's demonstrated need, Harvard takes into account things such as family income and family assets as well as the overall financial circumstances given that one family is different from the next.
On the other hand, the likes of home equity and retirement savings are not factored in.
Parent contribution
Simply put, families whose incomes are below $75,000 per year have expected contributions of zero dollars.
On the other hand, families who have significant assets will be asked to contribute more. It's very much possible for parents to provide their contributions from sources such as savings, current income, future income or a combination of those.
Student contribution
At the Ivy League school, all students are expected to contribute something to their college expenses.
It's because of this why their financial aid award includes a standard expected contribution from their own earnings.
As a result, most undergraduate students are working, usually taking on on-campus jobs, to meet their expected contribution.
Unusual family circumstance
It's not all the time that a student and his or her family can properly describe in the standard aid application their uncommon, complicated or challenging financial circumstance.
Fortunately, Harvard knows this, which is why its financial aid officers usually work with students on an individual basis, taking into account in the process their unique financial situations.
Documents Needed to Applying for Harvard Scholarships
No matter if domestic or international students, the process of applying for financial aid at Harvard University remains pretty much the same. Students who wish to determine their eligibility must provide information about their families' annual income and assets as well as changed financial circumstances and outside awards.
Thinking about enrolling in Harvard should you get accepted?
Then the first step to take when applying for financial aid is, as expected, filling out the FAFSA, whose form becomes available every October 1.
Completing and submitting the FAFSA comes free of charge.
It's also important for you to file the CSS Profile by means of the College Board, which becomes available on the same date that the FAFSA becomes accessible.
But, unlike the FAFSA, the CSS Profile comes with a price tag amounting to $25.
Sending a CSS Profile to another institution? Then you will have to shell out another $16.
Submitting the CSS Profile, however, is free for students who qualified for an SAT fee waiver and those whose families' adjusted gross income is $100,000. It's also cost-free for orphans or wards of the court below 24 years of age.
Naturally, Harvard will need to obtain information from you for it to be able to determine whether or not you are eligible to get financial aid.
You can submit tax details and other documents by means of the College Board's Institutional Documentation (IDOC) service, which is possible only after the completion of your CSS Profile.
Income tax documents of both parents
Usually, you can submit the signed 1040 Federal Income Tax Return with all pages and schedules. W-2 Forms are included, too. It's important to keep in mind that you will have to submit tax details from both your parents.
Income tax document of student
Fret not if you do not file a tax document. That's because you can instead submit a Tax Non-Filer Statement. And if you happen to have received any W-2 Forms, you may also submit them to Harvard for review.
Business or trust/estate documents
If either of your parents has an interest in a business or a farm, then you should submit a Business/Farm Supplement Form for every business or farm as well as the business tax return for each.
Meanwhile, if you or your parents are the beneficiary of an estate or trust, make sure that you provide the full Trust Tax Return and also a letter that explains the contents of the trust or estate, value and accessibility.
The following are the deadlines for financial aid application according to the admissions plan:
| | | | |
| --- | --- | --- | --- |
| Form | Restrictive Early Action | Regular Decision | Transfer |
| FAFSA | 1-Nov | 1-Feb | 1-Mar |
| CSS Profile | 1-Nov | 1-Feb | 1-Mar |
| IDOC | 1-Nov | 1-Feb | 1-Mar |
Harvard financial aid deadlines
Does a low GPA affect your financial aid at Harvard?
Given that all scholarships at Harvard University are need-based, your family's demonstrated need will be taken into account in determining your eligibility and not your grades. Because Harvard is a selective institution, having a low GPA may bar you from entering it and having the opportunity to apply for aid.
How long is Harvard financial aid valid?
Typically, students attending Harvard University are eligible for up to 8 semesters of financial aid. Those who have used a portion of their financial aid eligibility in prior semesters and are unable to meet the said term may petition the Financial Aid Committee in the year of their final semester for consideration for further eligibility.

Disclaimer: The views and opinions expressed in this article are those of the authors and do not necessarily represent those of the College Reality Check.