How Common are College Parties [20 Sobering Facts]
According to a Western Kentucky University study, many junior high school students feel that social life is at least as important as the quality of education when choosing a college. If you are one of them, chances are that some or most of the entries on your college list are known party schools.
And now you may be wondering just how common college parties are at party schools.
College parties can be as often as at least twice a week or as seldom as once or twice a month. Various factors can affect the number of on- and off-campus parties held. Some of them include the size of the Greek system, athletics, traditions, student clubs, and whether or not institutions are party schools.
No matter if you are geared up or hesitant to apply to a college or university you have shortlisted because it's a party school, keep reading. In this post, you will come across some of the most important things graduating high schoolers who are soon-to-be party school students need to know.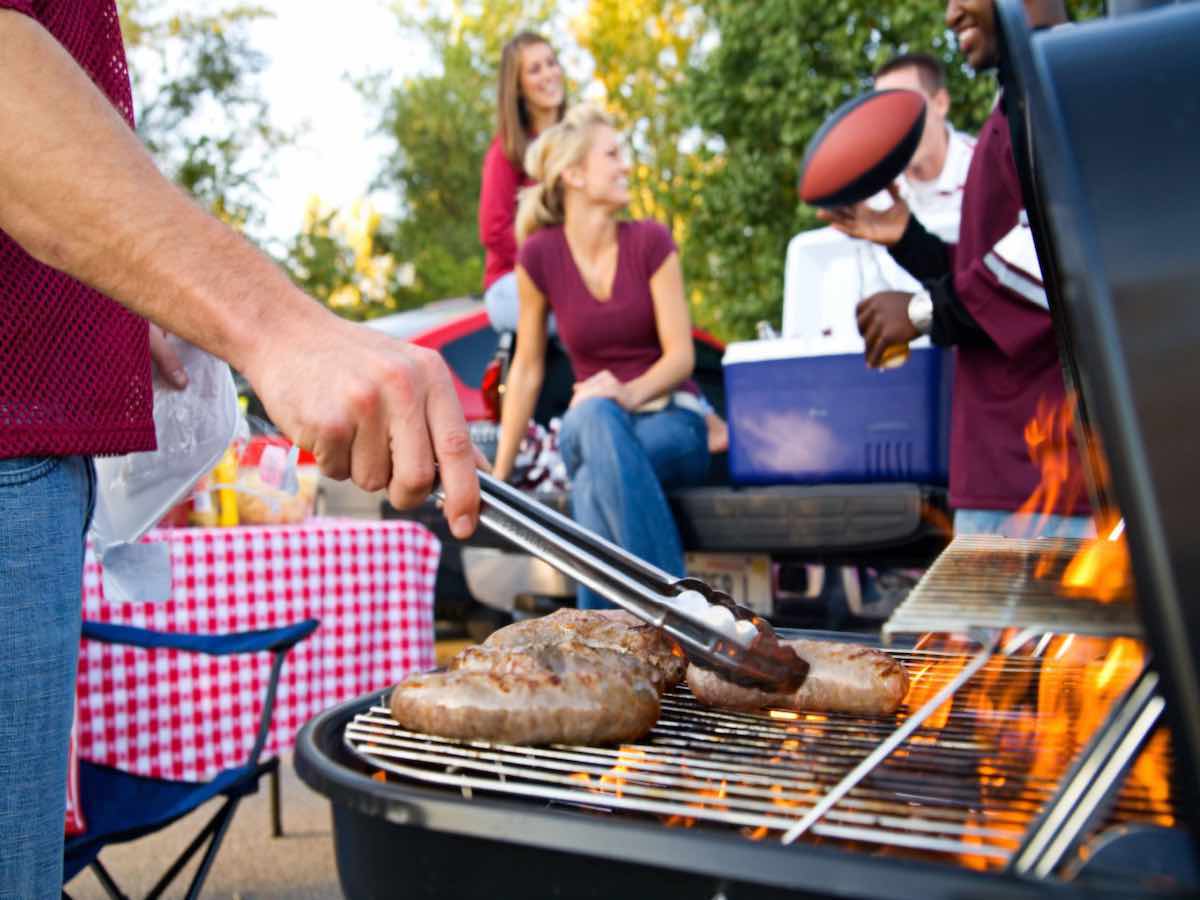 But before anything else, here are some college party statistics you might want to check out…
Students who go to college just to party: 27%
How often college students party: at least twice a week
College students who drink: 80%
College students aged 18 to 22 who drank alcohol in the past month: 53%
Drinking college students who binge drink: 50%
Number of drinks binge drinking male students have: five or more
Number of drinks binge drinking female students have: four or more
Binge-drinking students who perform poorly in school: 40%
Binge-drinking students who miss class: 60%
Students assaulted by other students who have been drinking: 696,000
College students aged 18 to 24 who have died from alcohol-related unintentional injuries: 1,519
College with the most alcohol offenses: Purdue University – Indianapolis
College with the highest increase in alcohol offenses: Fox Valley Technical College
Male students who join fraternities: 8%
Male students at colleges with large Greek systems who join fraternities: 56%
Female students who join sororities: 9%
Female students at colleges with large Greek systems who join sororities: 75%
College with the most students in fraternities: Washington and Lee University
College with the most students in sororities: University of the South
Ivy League school with the most parties: University of Pennsylvania
Different Types of College Parties
College parties can be as varied as the programs being offered by colleges and universities. Some of them are sponsored by the schools themselves, but the vast majority are hosted by the students, ranging from the officers of a club, members of a fraternity group to the renter or the dorm or an apartment.
Socializing is an important aspect of college. It can help reduce stress, pave the way for lasting relationships and even encourage the development of skills employers look for.
In college, there are all kinds of parties to attend, and the following are some of the most popular:
Campus-sponsored parties
As the name suggests, a campus-sponsored party is hosted and funded by the college or university itself. Just about anyone is invited, ranging from the students to the employees. In some instances, the community is invited, too, especially if the celebration is not only about the institution but also the locale.
More often than not, this type of party is alcohol-free. This means that there's no need for students that are too young to drink to feel alienated and out of place. As a matter of fact, an acquaintance party for upperclassmen to welcome freshmen students is a wonderful example of a campus-sponsored party.
College organization-sponsored parties
In some instances, an on-campus party is not hosted by the school itself but by one of the organizations or clubs that it recognizes as official. Such an event is known as a college organization-sponsored party. How many of this type of party is held each year will depend on the number of official organizations or clubs around.
What makes a college organization-sponsored party freshmen student-friendly is the fact that it has to be organized in compliance with the policies of the college or university. The sponsoring organization or club must adhere to the rules since, more often than not, they will be held accountable for any violations or untoward incidents.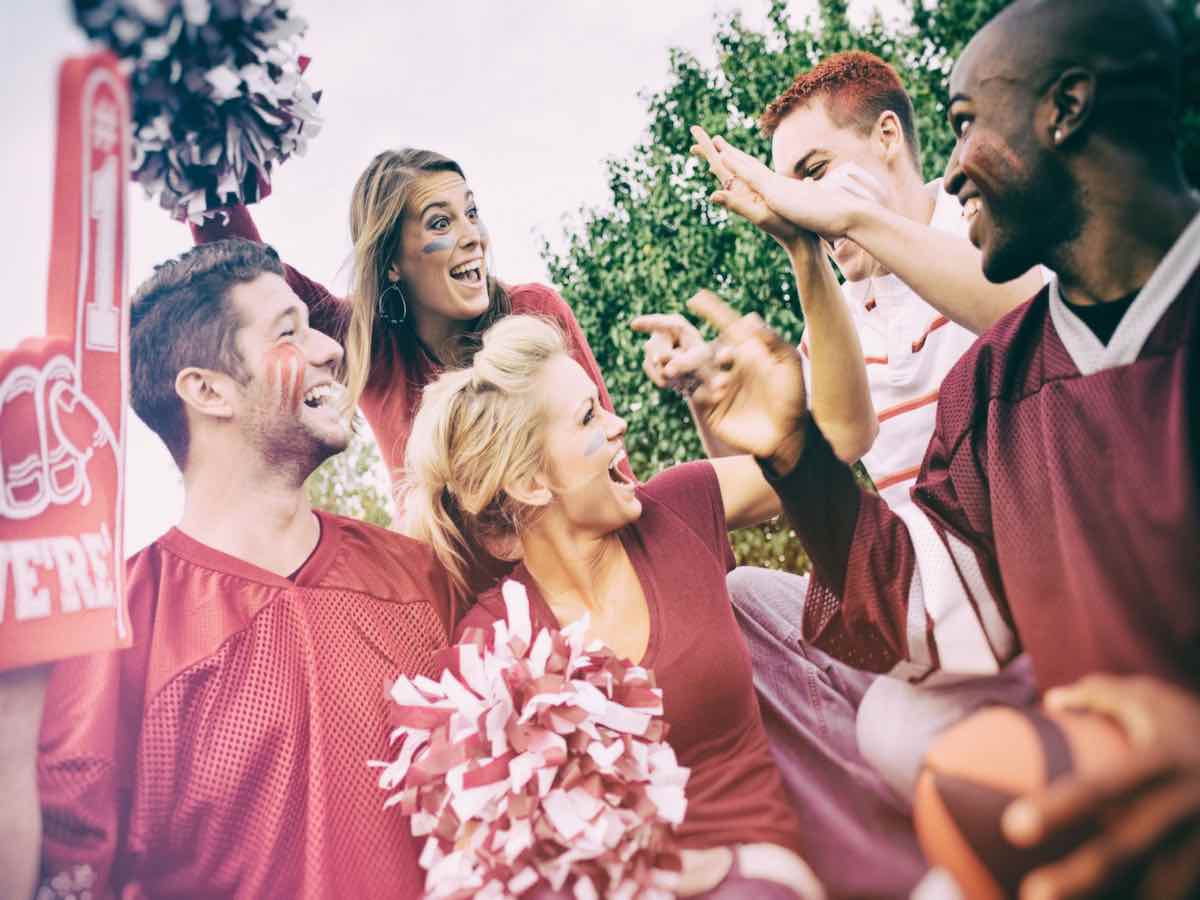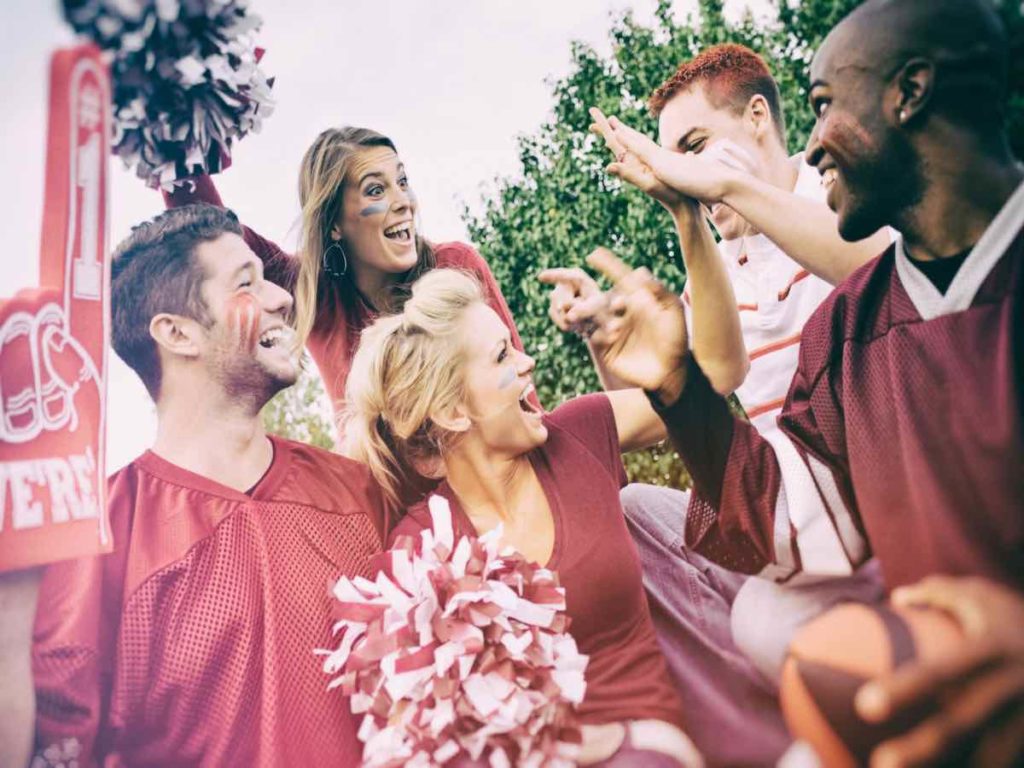 Tailgate parties
When the college football season begins, students gear up for tailgate parties. Simply put, a tailgate party, which is also referred to as tailgating, involves the consumption of alcohol and various barbecue staples and other snacks in the parking lots of college stadiums and arenas whenever there's a football match.
It goes without saying that colleges and universities that take pride in their respective college football teams tend to hold some of the biggest and sickest tailgate parties. Students at institutions that do not participate in the NCAA or a similar athletic association are likely to see tailgate parties in movies or at other schools only.
House parties
The way this college party type is called makes it obvious where it's held: at the residence of a student. It can be the family home of an in-state student who lives near the campus. Or it can also be an apartment or a house rented by the student who prefers to live off-campus. The larger the space, the more students can be invited by the host.
Various activities can take place during a house party. Besides drinking and dancing, students can also watch movies or sports or play video games or darts, pool, table tennis or foosball — it all depends on who's hosting the house party. Needless to say, some house parties can also be safe, clean and fun.
Dorm parties
Once in a while, colleges and universities allow various floors or some areas of the dorms to have parties. There are also instances where all-dorm parties are permitted to be held, especially in order to give first-time, first-year students the opportunity to get acquainted with each other. Typically, dorm parties allowed by schools are alcohol-free.
But then there are also dorm parties done in secret, usually without the knowledge of the dorm supervisors or resident assistants or resident advisors (RAs). These parties are held because of anything from someone's birthday to the end of the semester. In any case, students can rest assured that they will have to make do with a small amount of space.
Frat parties
Before college students, especially freshmen ones, attend a frat party, it's a good idea for them to research the fraternity group organizing it. That's because frat parties are notorious for going out of hand. As a matter of fact, it's not uncommon for a frat party to end with the police knocking on the doorstep to shut down the event.
Many students feel too shy to ask this question: why can frat boys throw parties and sorority sisters can't? Well, sororities can hold parties. However, members of the National Panhellenic Conference (NPC) are not permitted to throw parties in their sorority houses and have alcohol. But they can throw unofficial mixers at fraternity houses.
Fraternity/sorority rush parties
College students who are interested in becoming a part of the campus Greek life should consider attending rush parties, which are a part of what's known as a rush — a ritual where current and prospective fraternity and sorority members can get to know each other, usually through a series of fun and exciting social events.
It's not uncommon for fraternity and sorority rush parties to be big and cool and wild in order to attract some of the richest and most popular students. Needless to say, alcoholic drinks are staples in these parties. And after a fraternity or sorority rush party, bids are given and those who accept them become pledges.
Ouija board parties
When the 31st of October strikes, it's time for students to hold Ouija board parties. But it can also be held at any other time of the year by student groups or organizations such as the paranormal, psychic or ghost hunting clubs. It's possible for activities such as crystal ball gazing and palm or tarot card reading to take place as well.
Any Ouija board party won't be complete without an Ouija board around and at least two people to play it. And by the way, there is one very important rule for you to remember if you are planning on attending this kind of party: don't be too spooked. Otherwise, it's not unlikely for some of the attendees to try to scare you even more!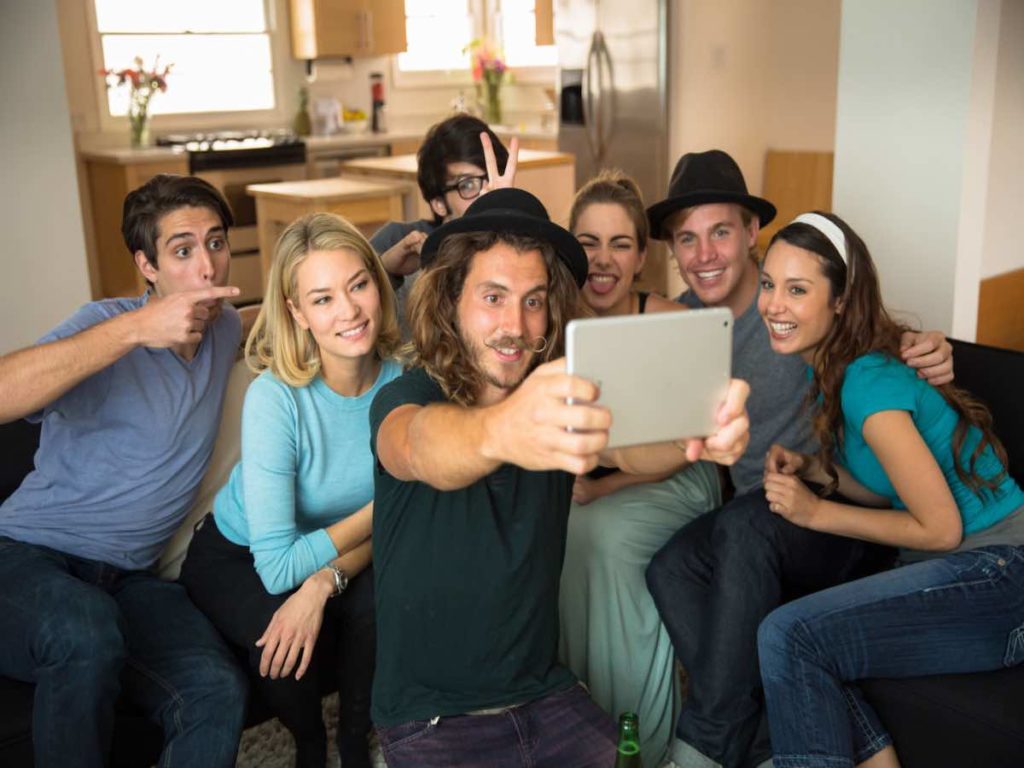 Themed parties
One of the most common types of college party students tend to encounter as they work on their respective degrees is a themed party. In many instances, it's incorporated into an on-campus social gathering like a dorm party, campus-sponsored party or fraternity rush party. No matter the case, all attendees must abide by the chosen theme.
Speaking of which, the theme can range anywhere from Halloween to Hawaiian or from superheroes to back to prom. Since many college students are no longer interested in trick or treating or are too embarrassed to partake in it, attending a themed party allows them to dress up and become someone else even for just one night.
Places College Parties Are Commonly Held
College parties can be held on-campus and off-campus. In many instances, the location or venue of the gathering determines just what kind of a party it is. For instance, something that's held in a dorm room is referred to as a dorm party, while something that's held in an apartment is called a house party.
Above, we discussed the different types of college parties. Some of the things that separate one from the other include who sponsors or organizes them and where they are held.
In college, students who want to hold parties can choose from an assortment of settings.
Those who are on the hunt for parties to attend must also know where they typically happen in order for them to be able to be in the right place at the right time. Being familiar with the event's location or venue can also give you an idea of just what sort of party it is, thus allowing you to decide whether or not to attend.
Here are some of the places where college parties are held:
Campus quad
It's not uncommon for campus-sponsored parties to be held in the quadrangle or also simply quad, which doesn't come as a surprise since it's considered the central gathering area for students. And events held at the quad look great in pictures because the major buildings are around to lend the school's identity and character.
Campus gymnasium
The gymnasium of a college or university is covered in order to accommodate various indoor sports, which is why it's perfect for an assortment of on-campus parties, whether sponsored by the school itself or one of its departments or student organizations or clubs. It's also commonly used for conferences, symposiums, large meetings, etc.
Frat/sorority house
Some of the grandest and wildest on-campus parties tend to happen at fraternity houses. Parties can be held at sorority houses, too. However, as mentioned earlier, sororities are not usually allowed to serve alcohol, which is why many sororities hold their parties at frat houses, specifically at the houses of brother frats, resulting in mixers.
Dorm
There is only one venue where a dorm party can be held: a dorm. A party can be held in one room, but there are instances in which the entire floor or even the whole residence hall can serve as the setting. Since different colleges have different rules when it comes to drinking in on-campus housing, one dorm party can vary tremendously from the other.
Apartment
Unless the off-campus apartment is owned by the college or university with strict rules on drinking, students who are holding house parties are free to do as they please. But if things go out of control, the merrymaking can still be put to a halt not by the institution but by the neighbors calling the cops and complaining of loud noise.
Bar or pub
Students who are not particularly happy with the size of their dorms and/or policies of the school usually hold parties in bars or pubs. While it can give them the freedom to drink and dance as well as play darts, pool or table tennis, a bar or pub party can limit who they can invite — students below 21 (18 in some) are not allowed inside.
Club
More often than not, rich and popular college students host parties at clubs where everyone can dance to the loud thumping music and replenish lost energy with cocktails — not all clubs serve food. Unfortunately, club parties are usually per invitation only, and non-popular students are commonly not invited.
Do You Have to Party at a Party School?
Students attending party schools are not required to party. As a matter of fact, they can complete their degree programs without attending any party. However, students may feel compelled to attend on- or off-campus parties from time to time, especially if their friends or roommates are pressuring them.
When building a college list, many consider whether or not an institution is a party school.
Those who would like to have a great social life and make tons of friends in college might include it on their list right away. On the other hand, those who would rather focus on their studies might choose to stay far away from it.
Simply put, colleges and universities that have a reputation for heavy alcohol and drug use, most especially during get-togethers are referred to as college parties. But refrain from assuming that they don't provide a good-quality education. If truth be told, some of the top party schools in the country are highly ranked, too!
As proof that many party schools are not bad institutions, here are the 25 Top Party Schools in America in 2021 by Newsweek together with their US News rankings:
| | | |
| --- | --- | --- |
| RANK | INSTITUTION | US NEWS RANKING |
| 1 | Tulane University | #42 in National Universities |
| 2 | Florida State University | #55 in National Universities |
| 3 | University of Wisconsin | #42 in National Universities |
| 4 | Howard University | #83 in National Universities |
| 5 | University of Alabama | #148 in National Universities |
| 6 | University of Georgia | #48 in National Universities |
| 7 | Syracuse University | #59 in National Universities |
| 8 | University of Illinois – Urbana-Champaign | #47 in National Universities |
| 9 | University of Southern California | #27 in National Universities |
| 10 | West Virginia University | #249 in National Universities |
| 11 | Pennsylvania State University | #63 in National Universities |
| 12 | Ohio University | #179 in National Universities |
| 13 | University of Iowa | #83 in National Universities |
| 14 | Indiana University – Bloomington | #68 in National Universities |
| 15 | Miami University – Oxford | #103 in National Universities |
| 16 | University of California – Santa Barbara | #28 in National Universities |
| 17 | University of Mississippi | #148 in National Universities |
| 18 | University of Texas at Austin | #38 in National Universities |
| 19 | Michigan State University | #83 in National Universities |
| 20 | San Diego State University | #148 in National Universities |
| 21 | University of Delaware | #93 in National Universities |
| 22 | Southern Methodist University | #68 in National Universities |
| 23 | Ohio State University | #49 in National Universities |
| 24 | University of Colorado Boulder | #99 in National Universities |
| 25 | University of Miami | #55 in National Universities |
So, are College Parties Worth It?
Going to a college party or attending college parties, whether at a party school or otherwise, is worth it if you want to have a well-rounded college experience and an above-average social life.
But it's important to set limits and boundaries in order to avoid compromising your studies.
Refrain from turning your back on the perfect fit college just because it's a party school and you are not too fond of parties as partying is not mandatory. By setting your priorities and keeping your eyes on the prize, which is a college degree, enrolling in a party school that you like for its program, cost and other factors remains a wonderful idea.
Read Next: Is Living On-Campus Worth It?

Disclaimer: The views and opinions expressed in this article are those of the authors and do not necessarily represent those of the College Reality Check.