How Do College Scholarships Work?
The cost of going to college has risen by a whopping 1,200% since the 1980s. Because of this, more than half of all college students in the US confess that they can no longer afford tuition. The good news is that college scholarships are around to help students pay for their college education.
A college scholarship is a financial aid award, which can either be a one-time check or renewable every semester or academic year. Like student loans, it is designed to cover post-secondary education costs, from tuition to living expenses. However, a college scholarship does not have to be repaid.
Many different types of college scholarships exist. They range anywhere from merit-based, need-based, athletic to military scholarships. Needless to say, there's a scholarship for just about every student.
If you find the sticker price of earning a college degree daunting, read on. Below are some of the most important things you need to know about college scholarships, such as what you can spend it on and the steps on applying for one. You will realize that going to your dream college need not remain just a dream.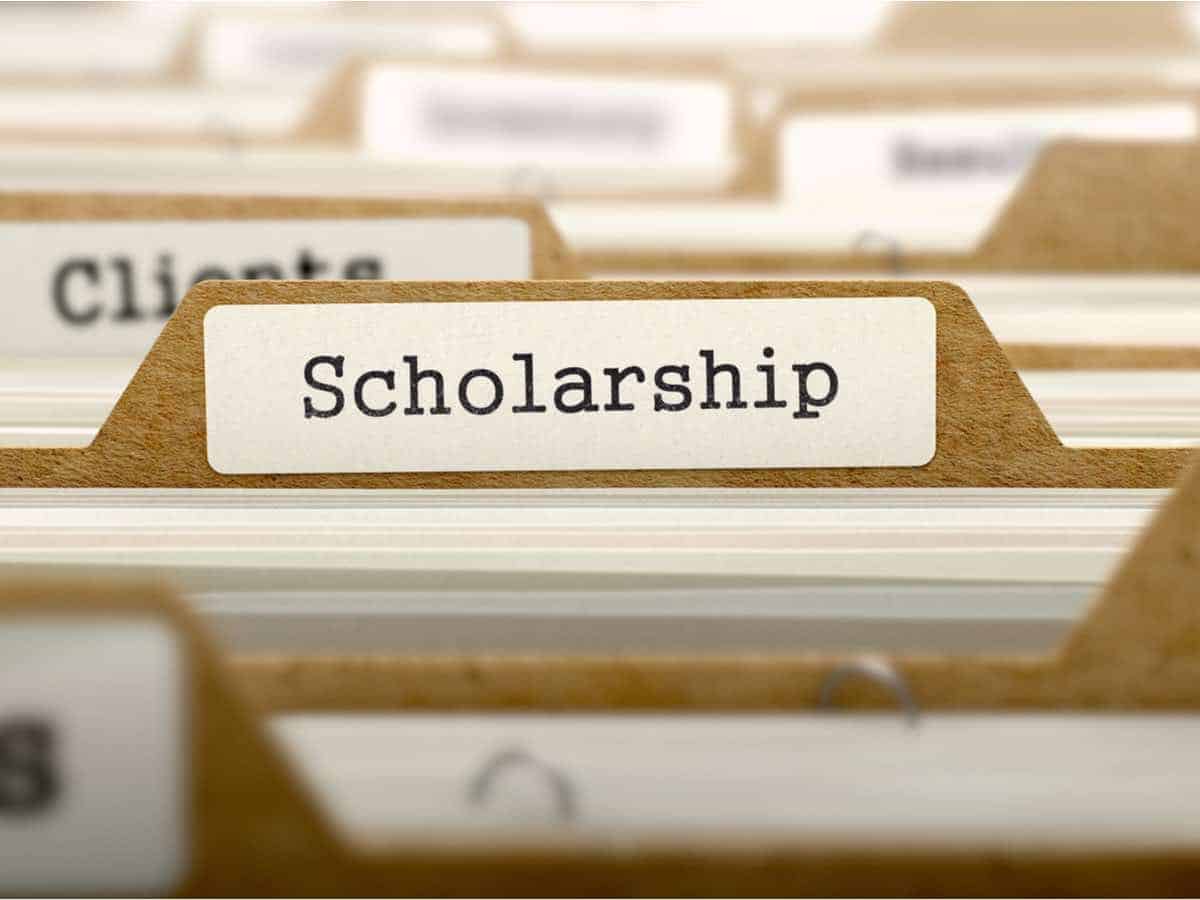 Winning a College Scholarship
Every academic year, various scholarship-granting organizations award over 1.5 million scholarships to college students that are worth more than a staggering $3.5 billion in total.
Refrain from assuming that you have to be very smart or very poor to win a college scholarship.
It's true that students with high GPAs and those from low-income families are good candidates for scholarships. However, it doesn't mean that they are the only ones who can go to college without ending up bankrupt. Many organizations award scholarships to students who excel in areas that matter to the financial aid providers.
This is why giving the provider what it wants is one of the ways to get your hands on a college scholarship. You can have an idea by checking out the scholarship selection criteria or the "About Us" section of its website.
To make going to college easy on the pocket, apply for scholarships whose providers are looking for people like you. In a few, we will talk about searching and applying for college scholarships the right way. The process can be stressful, but there is no need to worry for as long as you know the steps to take.
But before that, let's answer some questions many students are too shy to ask…
What happens if scholarships exceed tuition?
Getting a scholarship that amounts to more than the total cost of attendance (COA) may result in the college sending a refund to the awardee. However, the student may have to pay taxes for the refunded amount. The school's financial aid office can help compute the taxable portion of the refund.
Can you keep extra scholarship money?
Extra scholarship money, if refunded by the college because it exceeds the amount of COA, can be kept by the awardee. While extra scholarship money can be used for a variety of purposes, the scholarship-granting organization expects the student to use it for purposes related to education.
Can you use scholarship money to buy a car?
Some college scholarships may allow the awardee to use a portion of the money for transportation costs on campus. Buying a car, however, is not allowed. When one wins a college scholarship, part of the agreement is that the scholarship money can be used how the provider tells the student to use it.
Can you use scholarship money to buy a laptop?
It's important for today's college students to have a working laptop. Some scholarship-granting organizations may allow awardees to use a portion of the scholarship money to buy laptops, while others may not. It's important to ask the provider to understand the rules and avoid unnecessary problems.
Finding and Applying for Scholarships
College scholarships can help make earning a degree easy on the pocket. Some of them, such as full-ride scholarships, even make it possible for students to complete a program from start to finish without spending a dime!
However, it can be stressful and exhausting to apply for one.
Many students find applying for college scholarships daunting and discouraging. That's because there are lots and lots of conditions to meet and documents to submit. The fact that different scholarship-granting organizations have different requirements can make applying even more confusing and time- and energy-consuming.
If you want to go to college but money is an issue, continue reading. Below is a quick step-by-step guide on finding and applying for a scholarship. By the time you get to the end of this section, you will realize that applying for college scholarships need not be draining, provided that you know the steps to take.
Take the SAT or ACT
Before anything else, make sure that you take the SAT or ACT.
The majority of college scholarships, in particular the merit-based kinds, require candidates to submit test scores. However, it's not enough that students present their scores — it's also a must to meet the minimum SAT or ACT scores.
Organizations handing out scholarships are looking for candidates whose SAT scores are anywhere between 1200 and 1600 or whose ACT scores are anywhere between 21 to 36.
As the amount increases, scholarships become more competitive, and test score requirements become higher.
However, it's no secret that many colleges and universities these days are test-optional (applicants may or may not submit their SAT or ACT scores) or test-blind (applicants need not submit their ACT or SAT scores). Read more about the pros and cons of test-optional admissions here.
It's due to this why some scholarship-granting organizations no longer require candidates to submit test scores.
If such is the case, there is something else that can spell the difference between paying full price and paying just a tiny fraction of the cost. And it's none other than your GPA.
Find available college scholarships
Finding scholarships should be the least of your worries. Finding the right ones should be your concern!
The good news is that you can look for college scholarships perfect for you in an assortment of ways. Some approaches require approaching some people, while other ones require logging on the web. Either way, it's a great idea to devote plenty of your time to finding scholarships to apply to.
Here are some of the scholarship-searching steps that you may take:
Use search engines. Search engines are the go-to places when people want to look for stuff in cyberspace. You can also count on your favorite one when on the hunt for college scholarships. Just remember to be as specific as possible with the help of important keywords. For instance, if you play basketball, include the word "athletic". Otherwise, you might end up spending the entire day checking out one website after the other.
Visit scholarship websites. As the name suggests, scholarship websites are websites that make it so much easier for students to look for college scholarships that they could win. Some of the most well-known of the bunch include Scholarships.com, Fastweb.com, Chegg.com, Cappex.com, Niche.com, and BigFuture by the College Board. Be wary as there are also bogus scholarship websites. We will discuss them in a few.
Check out state scholarships. The majority of US states offer at least one scholarship-granting organization to residents. Some state scholarships are government-funded, while others are private ones. There are also both merit- and need-based scholarships available. For as long as you are a resident of a specific state and meet the requirements, too, then you are a good candidate for winning a state scholarship.
Ask your school. Whether you are still in high school or already in college, the school you are attending is an excellent source of scholarships to choose from. You may step foot inside the office of your high school advisor. You may also head to the financial aid office of your college — it's likely that scholarships based on test scores, GPAs, majors, sports, etc. are available, and you may be eligible to receive at least one of them.
Look out for scholarship scams
Putting your trust in the wrong people could cause you to lose a lot of money even before starting your college life.
While there are many legitimate college scholarships, there are also a number of bogus scholarships out there. It goes without saying that they prey on unsuspecting victims desperately looking for affordable college education.
According to the Better Business Bureau (BBB), you should be suspicious if you are given a scholarship you never applied for. This is especially true if you are being pressured to act ASAP.
Searching or applying for a college scholarship should never require you to shell out money. This is why you should be wary if you are told to provide your credit card number and other personal information — all legit scholarships do not ask for money. Stay away from offers that include "it will only cost -" and "guaranteed or your money back!"
Because most bogus scholarships seem like the real deal, remember to research, research and research more!
Research on application requirements
Speaking of research, it's a must that you familiarize yourself with the application requirements. Different scholarship-granting organizations have different requirements. Just because one organization asks you to submit this and that doesn't mean that another one will also ask you to submit the same things.
The good news is that various organizations offering financial aid share a few common requirements, such as:
SAT or ACT score. As mentioned earlier, many college scholarships, in particular merit-based ones, will require you to have a test score high enough to meet their requirements.
FAFSA form. If most merit-based scholarships require candidates to submit their SAT or ACT scores, a lot of need-based scholarships ask applicants to fill out and submit the FAFSA form. Make sure that you fill out the FAFSA form correctly. Otherwise, the scholarship could easily go to someone else who did so.
Scholarship application form. It's not just the FAFSA form that you need to fill out correctly but also the scholarship application form itself, which is the most basic component of any financial aid application.
Recommendation letter. When applying to a college, one of the most important things you should submit is a letter of recommendation from your academic teacher or the school counselor. Well, you should also submit one when applying for a scholarship. It's a good idea to approach your recommender a month in advance.
Portfolio. Are you applying for an art and design scholarship? Then it's very much likely for the organization to ask you to submit your portfolio. Needless to say, you should get one ready.
Create a timeline
After having an idea of the things to submit together with the application form, it's time to decide when you will submit them to the financial aid providers of your liking.
The sooner you apply, the better.
And it's a good idea to apply for as many college scholarships as you can. As mentioned earlier, while we were discussing scholarship scams, legit scholarship-granting organizations do not require applicants to pay money to be considered as awardees. So, in other words, applying for various scholarships is free.
Consider creating a calendar not only to get organized but also to ensure that you won't miss deadlines.
It's completely up to you whether you prefer Excel or pen and paper when coming up with a timeline. No matter the case, always keep in mind that starting early can give you a much-needed edge.
Fill out forms and gather documents
When filling out application forms, make sure that you do so with completeness and accuracy.
Do not leave any single field on the application form blank unless it does not apply to you — remember to indicate so in the space provided.
Failure to fill out all blank spaces may increase your chances of not winning the scholarship. The scholarship committee finds those who submit well-completed applications more deserving.
During this time, you should also start getting your hands on the various supporting documents. This part of the scholarship application process can take up lots of time and energy. That's because you will have to obtain some of them from your high school or college or an academic teacher.
On the other hand, you will have to make some of them from scratch, such as your resume and portfolio. It's because of this why applying for college scholarships is best done way ahead of time.
Write a phenomenal essay
Most of the time, students applying for college scholarships will be asked to submit an essay. If writing an essay is one of the application requirements, it goes without saying that you should write one that can wow the people deciding who to grant the available scholarships to.
Fret not if you are not the best writer on the face of the planet. In most cases, having a grammatically correct, interesting and personalized essay is more than enough to win the hearts of the scholarship committee.
Remember these simple tips and tricks when coming up with your essay:
Read the instructions very well. Writing an outstanding essay begins with reading and following the instructions. For instance, you should avoid going below or over the word count.
Create an outline. Your essay needs to be fluid to make reading and understanding it trouble-free. The importance of having a strong intro and a solid conclusion cannot be stressed enough.
Highlight your personality. Like when writing an admission essay, it's a great idea to personalize your essay by allowing the reader to know about your interests, hobbies, passions and achievements.
Create a backup. Writing an essay from scratch all over again is a complete no-no. This is why you should never forget to create a backup just in case your composition gets deleted or lost.
Proofread, proofread, proofread. Before submitting your essay together with your application form and other supporting documents, check that the spelling, grammar and punctuation are flawless.
Submit application and other essentials
And now we have come to one of the most important parts of searching and applying for a college scholarship: submitting a filled-out application form together with other application essentials.
Most financial aid providers will ask you to submit application forms and supporting documents online. Sometimes you will have to upload it on their websites, while other times, you will have to submit them as email attachments.
But then some scholarship-granting organizations may require the applicants to submit everything via the old-fashioned way.
Check that you won't fail to submit any requirements.
Otherwise, the scholarship-granting organization might not consider your application. And since the provider won't go to great lengths just to tell you that you forgot to submit some of the supporting documents, you'll be waiting for a response that will never come.
Wait for a reply from the organization
After submitting your application and the rest, there's nothing else to do but wait for a reply from the organization. Without a doubt, this is one of the most nerve-racking parts of applying for a college scholarship.
The good news is that you can alleviate some of your anxiety by getting in touch with the provider and asking if your application, together with the various supporting documents, were received on time. It's also fine to ask how long it would take for you to hear back from the scholarship committee.
Once given a time frame, you may consult the timeline you earlier created from time to time. Of course, it will help a lot if you have indicated the date on which you submitted all of the requirements.
But instead of just waiting to hear from the organization if you won or not, it's a good idea to follow the next tip.
Keep applying for college scholarships
You can apply for several different college scholarships all at the same time. This way, just in case if you fail to win one, there is always a possibility that you will win another.
As a general rule, the more applications you send, the higher your chances of getting a scholarship.
Nothing is wrong with sending applications to numerous financial aid providers. For as long as you are a student, you have every right to do that. However, just because you could doesn't mean right away that you should. If you win multiple college scholarships, you may have a hard time selecting from them and even risk losing everything.
Go ahead and apply for a number of scholarships. However, see to it that you are interested in each one of them. Refrain from grabbing a scholarship offer, including something you don't like, for the sake of having one.
Just Before You Apply for a College Scholarship
The cost of going to college these days can be very steep in most instances. However, it's not all the time that students will have to pay the full price. For instance, applying for a college scholarship can help make earning a degree more affordable and, in some cases, even free of charge.
Above, we talked about the basics of college scholarships and how to find and apply for one.
By applying for a scholarship from an organization looking for someone with your GPA, test score, interests, or passions, you can go to college without ending up penniless and knee-deep in student debt.

Disclaimer: The views and opinions expressed in this article are those of the authors and do not necessarily represent those of the College Reality Check.