How Much Does Travel Baseball Cost
My son, who has played baseball since he was old enough to run the bases, hopes to play baseball in college. But despite early signs of giftedness and athleticism, we resisted the temptation to sign him up for travel baseball until the summer before his junior year in high school.
Why?
More than anything, we were wary of the cost. With two other active and involved kids, we were also uneasy about the time it would take away from the family.
But more than anything, when we heard how much people were spending on club sports, we put off travel baseball as long as we could.
In general, travel baseball fees range from $500- $2500. The total cost of competitive club baseball can be close to $4000, depending on the age of your child, where you live, the equipment you purchase, the travel which often entails airfare and lodging expenses, and the cost of eating out while on the road.
If you're considering travel baseball, your child may be playing on a Little League or local rec team right now, or maybe you've chosen to skip the youth play for the more competitive, goal-focused option of travel ball.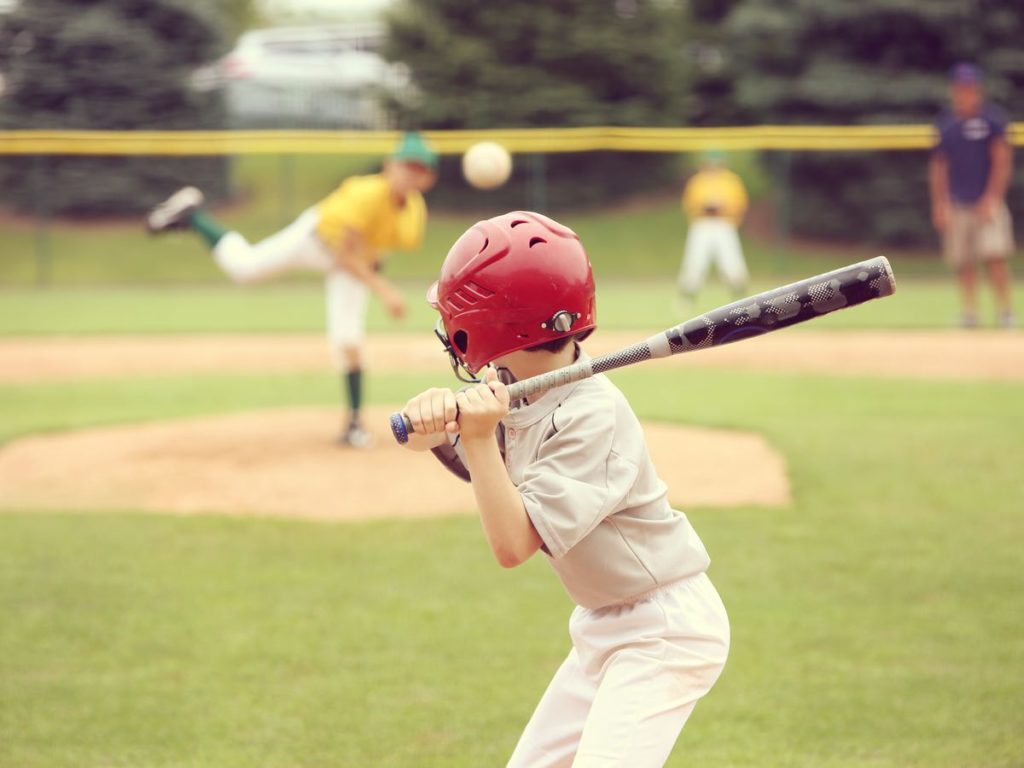 What Is Travel Baseball?
Travel baseball started out as a niche experience for elite players over 20 years ago.
Now, there are tens of thousands of travel ball teams across the United States for any young athlete who seeks to move beyond recreational baseball and develop his skill and improve his game.
There are multiple organizations that host travel teams and tournaments, including AAU (Amateur Athletic Union), Triple Crown Sports, USSSA (United States Speciality Sports Association), and Perfect Game.
Travel Baseball vs. Little League
While travel baseball typically has better competitions, coaching, and facilities, it's also more expensive and time-consuming. Little League, on the other hand, strives to build community, focuses on fundamentals, and often leads to more lasting friendships as a result of the local, community aspect.
This low-key, low-cost recreational option costs around $100 more or less, depending on the town you live in.
In addition to cost, here are the biggest differences between travel baseball and Little League:
| Travel Baseball | Little League |
| --- | --- |
| Baseball organizations hold tournaments for travel baseball teams to attend over 2-day and 3-day weekends. | Little League games are local and usually held during week nights and Saturdays. |
| A travel baseball team can be started by anyone, including a parent and is its own entity. | Little League is organized by an international non-profit organization, featuring local youth baseball competitions all over the world. |
| Travel baseball is geared toward college recruiting and exposure. | Little League is focused on baseball fundamentals and community building. |
| Travel ball is much more competitive. | Little League is relatively stress-free. |
| Travel teams are typically coached by former college or professional coaches. | Little League teams are usually coached by parents and other volunteers. |
5 Factors Affecting Travel Baseball Cost
For many of us, it's the potential cost of travel baseball that scares us the most.
The basic cost varies, depending on the team and the length of the season. Some clubs offer fall ball that lasts about three months, spring ball that can be as long as six months, or summer ball which is typically two months.
For example, California Warriors Baseball charges $2000 for their summer league that runs the months of June, July, and into August.
The following factors impact the cost of travel baseball:
Where You Live
SInce southern California, Texas, and Florida are the baseball hubs, living in those areas will minimize the amount of long-distance travel you have to do. It's not uncommon for players in more remote areas to have to drive or fly out of state to compete.
Northern California kids often travel over 500 miles to tournaments in southern California and out of state to tourneys in Arizona. Location can be the biggest determining factor of the overall cost of travel baseball.
What Equipment You Need for Travel Baseball
Many teams are sponsored by brands, such as Rawlings and Easton, and provide the equipment needed to play travel baseball.
But since these teams are competitive and made up of players that can afford the high tuition to play, having special gear and multiple bats is often a status symbol, and your athlete may press you to make that extra purchase.
Plus, it's just nice to have your own stuff for individual practice.
The average cost of baseball equipment is as follows:
Baseball cleats range from $30-$250.
Baseball bats can cost up to $500.
A decent pair of baseball gloves cost at least $50.
The cost of an equipment bag averages $75.
You can get a baseball helmet for around $50.
What Facilities Your Team Uses
If your team has to rent fields and is not able to use public facilities, this will up the cost of the overall travel baseball participation for your athlete.
Clubs often have their own batting cages and practice facilities, but if you live in a place where indoor facilities are needed during the winter, expect higher costs.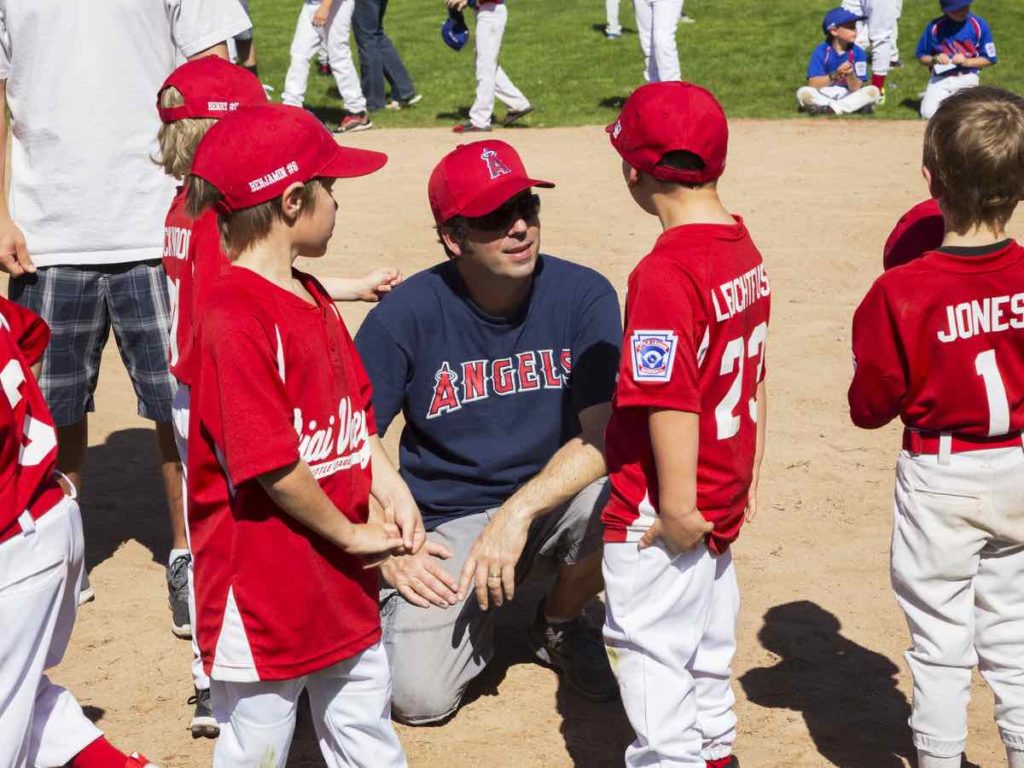 How Much the Coaches Are Paid
Generally speaking, the more the coaches are paid, the better the coaching. However, there's always the off chance that a parent volunteers to coach a team.
Often, this happens because they want the best for their kid, there's no club available, and they happen to have what it takes to coach. Regardless, paying coaches more will increase the cost of your travel baseball expenses.
How Competitive Your Team Is
If you choose to join a more competitive team, the fees are generally higher than low-level club teams that stick closer to home. More competitive teams tend to travel farther, seeking out more challenging teams and more tournaments in general.
How To Pick A Travel Ball Team
The best way to choose a travel baseball team is by first doing a little inventory of your athlete's abilities, needs, and preferences and then asking the right questions about the clubs you're investigating.
Here are a few to consider:
Is your child young?
Younger kids don't usually have the physical stamina for the level of conditioning required of many traveling teams. Make sure to choose an age-appropriate club that is set on helping develop your athlete's skills rather than showcase them at tournaments. Scouts at tournaments are looking at high sophomores and juniors.
What's the size of the teams?
If there are too few players on a team, fatigue and frustration is bound to surface and lead to bad attitudes. Additionally, injuries happen, and when teams are short players, they tend to "borrow" some from other, sometimes younger, teams. This results in diminished team spirit and connectivity, two things that often contribute to better performances.
On the flip side, too many players mean less playing time for each athlete. And when you've paid top dollar for the club experience, you expect your kid to play. There's a fine balance between too few and too many players.
What's the coaching style?
Again, you're paying for quality baseball, so you want to make sure the coaches not only help your child develop and improve the fundamentals but also coach strategically and attentively during games.
Do they believe in their players?
Are they committed to nurturing and growing them? Unfortunately, it may take a season or two to figure out if a club is right for you before jumping to another club where you can stick around for consecutive years.
How committed am I?
As stated above, the states with the most opportunity and highest level of competition are California, Texas, and Florida.
If you don't live in or near these states, you may have to decide between playing on a lower-level, a less competitive team or traveling hundreds of miles twice weekly to practice.
What's the reputation of the club options in my area?
Most folks don't take this question into consideration. After all, if I can put up with some club, coach, or team shortcomings, who cares what everyone else thinks of my club.
The truth is the baseball community happens to be pretty tight-knit, and colleges know which clubs play dirty. Be sure to choose a club that you can stand behind.
Will my kid get much playing time?
Don't be afraid to do a little research and ask hard questions. You don't want to pay the big bucks only to find out your athlete is third in line to pitch when that's his number one position.
Oftentimes, players will play together on the same team year after year and have their established positions. Ask the coach if there's a spot on the team for a shortstop, second baseman, catcher, etc. and how much time your child can expect to play.
How Much Does AAU Baseball Cost?
The AAU, Amateur Athletic Union, is one of several organizations that sponsor AAU baseball teams and AAU baseball tournaments around the country. AAU sponsors 41 sports and has 3 membership levels. Membership ranges from $14-16 per year. Once a member, you're eligible to sign up for a team.
The coach of a team can start a club and create a roster with AAU. The coach then determines the overall cost of each player after factoring in the cost of the initial registration, the cost of each tournament (ranging from $250-$1250 apiece), and the cost of paying the coaches.
Once they've calculated the sum of those figures and divided it by the number of players on the team, the individual cost is decided. Typically, coaches have been running travel baseball teams for years, so they can estimate ahead of time how much to charge each player.
How Much Does It Cost To Play On A Select Baseball Team?
The cost of joining a travel baseball team increases as you grow older due to the need for more and better umpires and fields. Starting at age 12 and 13, tournaments typically cost around $250-$300. Expect older tournaments to get as high as $1000.
Add up the cost of the number of tournaments your team plans to play and the fees added to pay the coaches and divide that number by the number of players. That's how the coaches come up with the total cost per player.
Is Travel Baseball Worth It?
The answer to this question depends on your athlete's personal baseball goals and to what extent you're willing to go to help them achieve them. If college baseball is the end game, travel baseball is where your athlete will get the most exposure, the best coaching, and the steepest competition, all increasing his chances to play college ball.
As you consider those perks, think about how they match up with the financial and time commitments you're willing to make. Keep in mind, if your athlete can get an athletic scholarship, the financial component becomes worth it.
The money you'll save in college tuition could quite possibly outweigh the money you're forking out for travel baseball right now. The other piece of the pie is to keep in mind the sacrifices that need to be made in order to attend the multitude of practices and tourneys that make up travel baseball.
Related Article: How to Respond to a College Coach Email
Are there important things, such as family, school, and community activities, that your athlete will miss out on if he does travel baseball?
How to Get on a Travel Baseball Team
If your athlete has been playing baseball, you probably know someone who has made the jump to travel ball. If so, word-of-mouth is often the best way to find a good travel team in your area.
Maybe you know someone who knows someone.
Ask around until you find the right team for your athlete. Ask the right questions and find out about the club's reputation. Once you've gotten a recommendation, do your homework and make sure the club would be a good match for your athlete.
Another option, besides word-of-mouth, is searching online. Many organizations, such as USSA, have tools that help you find the local teams that are available to your athlete.
Search for Facebook groups that have online forums in your county. Fieldlevel is an online option that provides you with the opportunity to filter age and location as you search for a team.
At What Age Can You Start AAU?
May 1 is the date that determines the age for each athlete. In other words, if your child turns 8 before May 1, 2022, he will play on an 8u (8 and under) team. And that's the youngest age allowed to play for AAU baseball.
Travel baseball is worth the cost if your athlete wants to play college baseball.
In fact, these days, travel baseball is a crucial part of the process, especially if they want to play for a Division 1 school. But travel baseball isn't for everyone. It's up to you to weigh the pros and cons before writing the check.

Disclaimer: The views and opinions expressed in this article are those of the authors and do not necessarily represent those of the College Reality Check.