How to Become a Pastor: Education Requirements
You have received the call from God to serve in the ministry, but you don't know where to start. Learn about what it takes to be a pastor and begin your journey toward helping the children of God.
To become a pastor, one must have a God-given desire to serve his people. Next, future-pastors must choose what type of ministry they wish to pursue. Pastors need either a bachelor's or a master's degree in ministry. Once requirements are met, pastors receive their ordination and may begin serving.
There are a lot of steps to becoming a pastor, and it may seem overwhelming at times. Learn about your next steps with the help of the Holy Spirit, and you will be equipped with all the tools you need to start serving the Lord's people.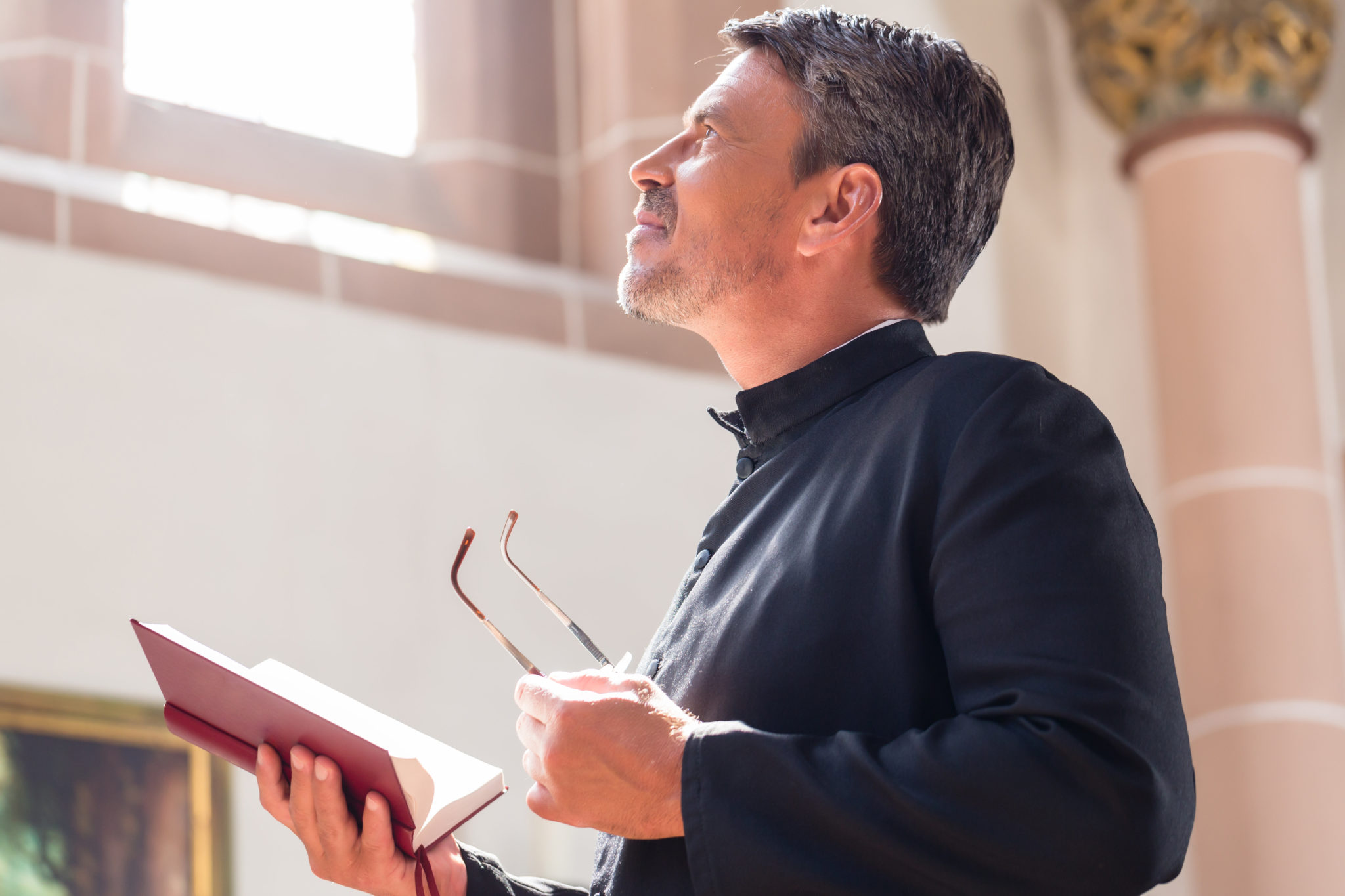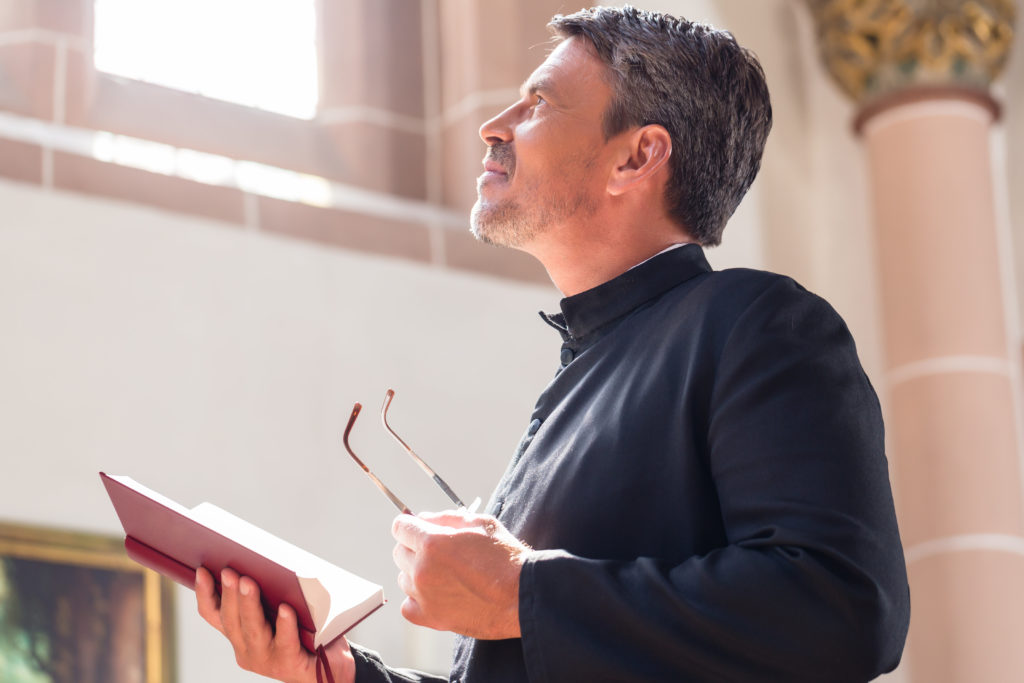 Choose Your Ministry Type
Often when one thinks of becoming a pastor, there is a clear image of preaching on Sundays, but there are many avenues to take your spiritual love and dedication.
While a lead pastor who delivers sermons is invaluable and provides a great work, there are many other roles you could play in the Lord's church. Read about them below and feel out which one matches your spiritual gifts.
Lead Pastor
A lead pastor is the one who runs services every Sunday. They deliver sermons and inspire congregations from the pulpit. As a lead pastor, your congregation looks to you for interpretations of Bible passages and direction in their lives.
You are responsible for taking care of the congregation as a whole, but, as it says in Acts, you are also responsible for caring for the individuals in your church. You watch over the flock you have been entrusted.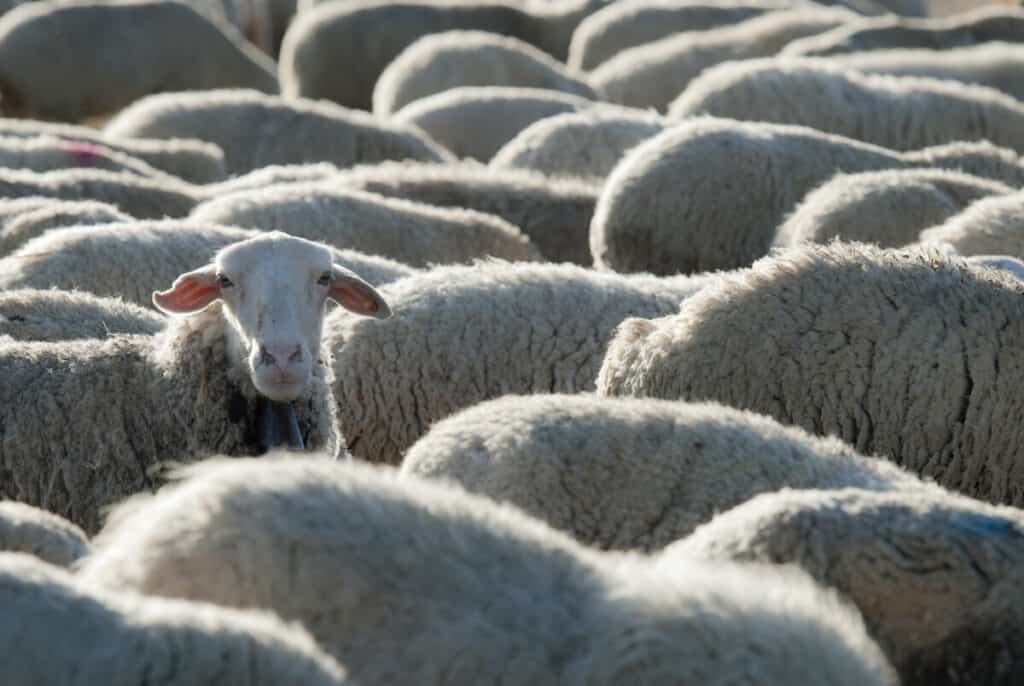 "Take heed therefore unto yourselves, and to all the flock, over the which the Holy Ghost hath made you overseers, to feed the church of God, which he hath purchased with his own blood."
Acts 20:28
A lead pastor should get a master's degree and should be certified to act in authority to perform ceremonies such as marriages, funerals, and ordinations.
Youth Pastor
If you can't see yourself in front of the congregation every week, but you want a similar role, the youth ministry might be your calling. A youth pastor works directly with the older children and teenagers in the church. They teach the youth about Christ and the Gospel. They explain difficult concepts to the understanding of young minds.
Much like a lead pastor, a youth pastor is responsible for visiting and caring for the youth in their congregation. They also reach out to the parents of the youth to assist the family as whole with their spiritual well being.
While a youth pastor's focus is on the youth, they may also perform any of the other functions of the lead pastor, such as:
Deliver a Sunday sermon
Officiate a marriage
Perform a funeral
A youth pastor should meet the same qualifications as a lead pastor.
Teacher
Most churches have a Sunday School program to teach the people in addition to Sunday sermons. Perhaps you feel you need to be placed in a position where you can serve those around you as a teacher.
Maybe you feel your calling is to lead a Bible study group. These are valuable roles in the ministry but can sometimes be overlooked.
Because teachers aren't called to perform rituals or officiate in events, they don't need a proper ordination. Because they don't need an ordination, they may not be required to receive any schooling.
Your church may have a teacher position for you now that you can fill right away. Reach out to your local church authorities to learn what opportunities there are for you as a teacher.
Chaplain
If you want to be a source of inspiration for those without a local church, you should consider chaplaincy. Chaplains can serve in prisons, military, hospitals, and other institutions.
As a chaplain, you are the spiritual leader of those around you. You serve as a pastor when those around you don't have a church they can go to. You bring church to them through personal ministry and Bible readings.
To become a Chaplain, you must meet all of the requirements of a lead pastor and be ordained as clergy in your local church before serving those elsewhere.
Missionary
"Missionary" is a familiar term to most. If you are an adventurous type and you're looking to widen your influence to new members rather than just your own congregation, you will make a great missionary. A missionary's focus is on converting people to christianity. They travel to new places, within their home country and abroad, to share the good news.
There is no education requirement to become a missionary. However, it is crucial to understand the principles you'll be teaching before you leave for your ministry. Some churches will require an ordination for certain missions.
For example, if you are to become a church planter and open new churches in different areas, you must be ordained.
Counseling Ministry
Counseling ministry requires more than a ministry degree, but it is a needed service in the world. As a Christian counselor, you will need to get a master's degree in psychology, counseling certifications, and your ministry degree.
While there are more requirements for becoming a Christian Counselor, our world needs more people who are qualified to help people through life's problems, especially with a focus on divine help.
Pastor Education
You may ask, "is it really necessary to get a degree to become a pastor?"
You will need to check with your church to discover the requirements specific to your ministry, but it is a good idea to get schooling either way. Some types of ministering do not officially require schooling, but getting a degree will give you confidence in teaching the principles of the gospel.
Missionaries, for example, do not need any degree or qualifications to serve and proselytize. Some churches do not require any education to become a Sunday School teacher. Depending on the needs of your local church, you may not be required to get an education, but it's always a good idea to pursue an education either way.
Lead pastors, however, should receive an education. They typically need a master's degree or higher, but there are some scenarios where a bachelor's degree might be sufficient if it is paired with enough experience.
You will start with a bachelor's degree. There is a wide variety of degrees out there for ministry, but you should choose one that will lead nicely into the master's program you've chosen. (We'll cover master's degrees below.)
Ideally, you will be going through a seminary program that will thoroughly prepare you for your ministry, so your bachelor's won't need to be a choice. You'll just work toward your master's. It is acceptable, however, to get a bachelor's degree at a secular, four year college, then pursue your master's at a seminary.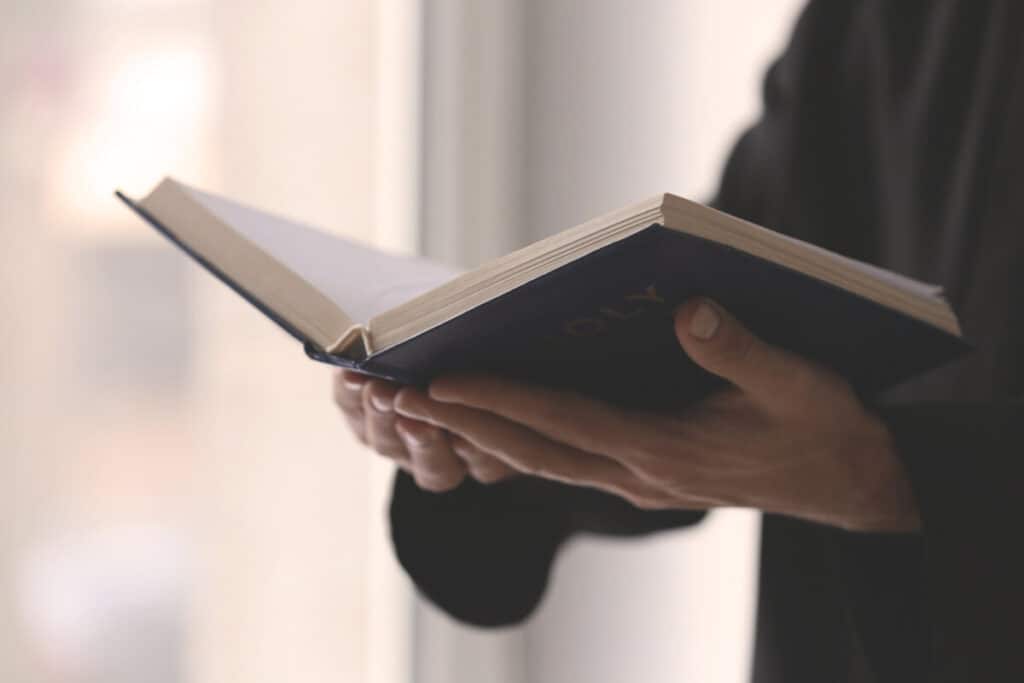 Get Experience as a Lay Minister
After you've completed your bachelor's degree, you can now become an assistant pastor or a lay pastor. As an assistant, you will occasionally get to fulfill the duties of the lead pastor, but you will be under the direction of the lead pastor.
Your duty will be to assist the pastor in his obligations. As an assistant or a lay pastor, you don't need an ordination. You will work closely with ordained authorities to help you grow your experience.
Your church may have a lay ministry program in place, or you may need to look at a sister church to receive your experience. Talk with your pastor to see what options there are for you. If you are working toward ordination, usually this program will last two years, which will fill the experience requirement.
Get Your Master's Degree
Once you've received your bachelor's degree and you have begun your lay ministry, it's time to think about finishing your education. The requirement for a lead pastor is a master's degree with a two-year lay pastor program, but you can pursue a Doctorate to further your knowledge.
There are three base master's degrees you can receive to start ministry:
Master of the Arts (MA)
Master of Divinity (MDiv)
Master of Theology (ThM)
Each seminary and university has its own degrees built up from these, each with a focus of its own. Many have programs specifically designed for becoming a pastor.
You can also choose a degree with a focus on a certain aspect of the Gospel, such as Old or New Testament, or theology. There are also degrees with focuses on women's ministry leadership, multi-cultural studies, youth ministry, or chaplaincy.
Receive Your Church Ordination
To become ordained, you must already be a member (in good standing) of the church in which you will be ordained. Each church has its own process for ordination, but they all follow similar qualifications.
First, you must meet the education and experience requirements. Your local church may slightly differ in requirements, but most churches have the same base requirements.
Most churches will require that you have a master's and two to five years of experience including the lay pastor program. If you have decided to only obtain your bachelor's, you will instead need to complete the lay pastor program and get four years of ministerial experience. If a lay pastor program isn't available, you must get two extra years of ministerial experience.
In most churches, a committee will be formed that will look over the ordination request.
Often a candidate will have to complete a one to two page report of their conversion and call to the ministry. In addition to this, they will be asked to write a doctrinal statement explaining the doctrines of the church. This statement is typically long and is expected to be quite thorough.
The committee will review both statements and determine whether the candidate is fit for service in the ministry. They will discuss together and then take a vote on whether the candidate should be allowed ordination.
Some churches require an interview or series of interviews with church authorities. This interview will help the authorities get a closer look into the desires and worthiness of the candidate.
Once the vote has been taken and the candidate is found worthy and prepared for service, the committee will talk about different areas of ministry and decide where you will best be able to serve.
Of course, the desire of the candidate will be taken into consideration as they discuss this part, but they may suggest other areas of service based on the needs of the church and the spiritual gifts of the candidate.
Once a decision is reached, a call will be given. After the call is given to the candidate, an ordination service is planned. This service consists of music, sermons, scripture readings, and the ordination itself.
After you are ordained, you may begin your ministry in your church or a sister church. Sometimes you may even be asked to start serving in a new church. Some pastors even become church planters and open new churches as the need arises.
Learn to Follow the Holy Spirit
As you are working toward becoming a pastor, you will want to stay very close to the Holy Spirit. God is the one who gave you your calling to shepherd His sheep, so listen to what He is trying to tell you through His Spirit. He may give additional direction as you progress and work toward serving in His Ministry.
When you become a pastor, His sheep will look to you to guide and direct them. They will come to you for interpretations of the Holy Scriptures and for their spiritual needs. You need to stay very close to Jesus, so you never miss important instruction for your congregation as a whole and as individuals.
If you keep Jesus in your heart as you prepare to serve and as you begin serving, you will be better equipped to help those around you. 
Read Next: Why Attend a Faith-Based College?

Disclaimer: The views and opinions expressed in this article are those of the authors and do not necessarily represent those of the College Reality Check.