How to Get Accepted Into College After Being Denied
Some college applicants will receive a much-anticipated acceptance letter. Others will receive a devastating rejection letter. Unfortunately, the school of your liking thought that you are not exactly who they are looking for. And now you are wondering if there's a way to get accepted into college after getting a denial.
In general, it is possible to apply to the same college after being denied, but only in the next year. Students denied in the early decision round are unlikely to be admitted in the regular decision round. The best way to handle college rejection is coming up with a more balanced college list, retaking the SAT or ACT, or having a gap year.
Reading on will make you realize that there are many things that you can do to make sure that you will get an offer from your dream school (or any other school) the next time you send out applications.
But first, let's answer a question may high schoolers gearing up for college feel too shy to ask:
Successful People Who Got Rejected by Their Dream Schools
There are many people who got rejected by their top-choice colleges and still ended up successful. Some of them include former US Presidents and various political figures. Many are founders, presidents, chairpersons, and CEOs of multinational companies. Others are famous movie and TV personalities.
Proof that a college rejection isn't a death sentence is the fact that many of those who once failed to get an acceptance letter applied to other institutions, got accepted, graduated, and reaped success.
So, in other words, you can still be someone despite being denied admission into your dream school!
Here are some very popular and successful people who once went through the heartache of getting a rejection letter from the schools on the top of their respective college lists:
Barack Obama – The 44th President of the US (2009 to 2017)
Harry S. Truman – The 33rd President of the US (1945 to 1953)
Antonin Scalia – Associate Justice of the US Supreme Court for 30 years
Warren Buffett – Chairman and CEO of Berkshire Hathaway
John E. Schlifske – Chairman, president and CEO of Northwestern Mutual
Jack Ma – Co-founder and former executive chairman of the Alibaba Group
Lee Bollinger – The 19th and current president of Columbia University
Harold Varmus – Nobel Prize-winning scientist and former director of the National Institutes of Health
Isaac Asimov – One of the 20th century's most prolific science fiction writers
Ted Turner – Founder of the Cable News Network (CNN)
Tom Brokaw – Former anchor and managing editor of NBC Nightly News
Meredith Vieira – The original moderator of The View and original host of Who Wants to Be a Millionaire
Steven Spielberg – Film director, producer and writer
Tom Hanks – Award-winning actor with more than 80 acting credits to his name
Tina Fey – First female head writer at Saturday Night Live and creator of the TV sitcom 30 Rock
Now that it's clear that there is never a shortage of well-known people who made it big despite being rejected by the colleges and universities they once applied to, it's time to talk about some of the things that you may do to get admitted into college after suffering the same fate as these famous and successful people…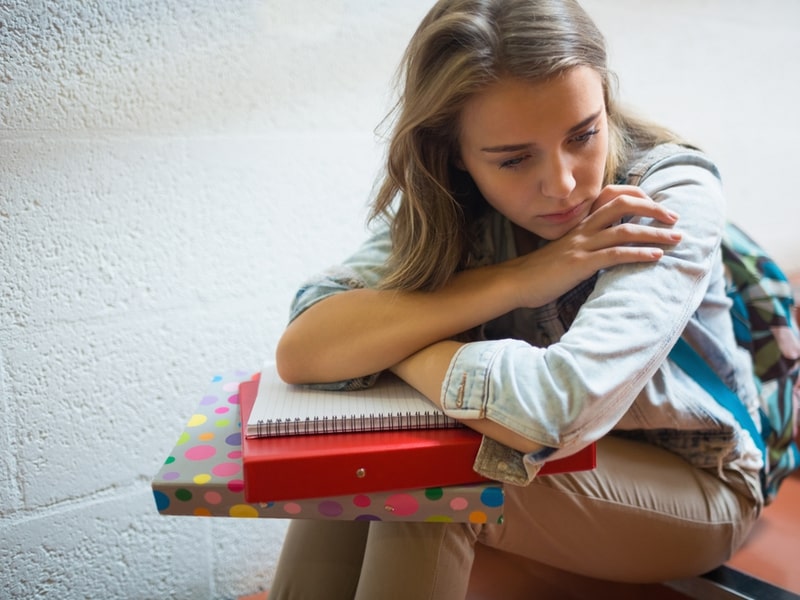 Wait for Regular Decision Results
Applied Early Decision or Early Action to your top-choice school?
Three things could happen:
Receiving an acceptance letter
Receiving a nicely worded rejection letter
Getting a deferral
It's not the end of the world if your Early Decision or Early Action application gets deferred.
As a matter of fact, you can think of a deferral as a second chance at admission. It's the institution's admissions officers practically telling you that your application is competitive, although not strong enough to merit an early acceptance.
Your application will be included in the Regular Decision pool, where it will be reviewed all over again, which is a good thing as, generally speaking, the Regular Decision pool isn't as fierce as the Early Decision or Early Action pool.
Unfortunately, not all deferred applicants will get a positive response in the Regular Decision round.
Not a lot of colleges and universities make their deferral data public. This is especially true for some of the most prestigious institutions out there. However, some of them do.
For instance, Georgetown University, an elite research university in Washington, DC, and considered a Hidden Ivy, says that only about 15% of deferred applicants get accepted.
So, in other words, don't stop trying to get an acceptance letter from other schools while waiting for the outcome of the Regular Decision round at your top-choice school where you applied Early Decision or Early Action.
Make a Balanced College List
Speaking of Early Decision and Early Action, there are typically two to three months separating Early Decision or Early Action deadline and Regular Decision deadline.
Needless to say, you have plenty of time to rethink your college list. This is most especially true if the reason for an early rejection or deferral is that the school isn't the perfect fit.
Your college list isn't balanced if it doesn't have the right mix of reach, match and safety schools.
It's perfectly fine to be ambitious and try applying to prestigious colleges and universities despite the fact that your academic profile is not what's in the mind of these institutions.
What's wrong is when you fail to apply to schools into which your chances of getting accepted can range anywhere from likely to very much likely. This is when the sheer importance of adding a bunch of match and safety schools to your college list comes in — their presence is all that's needed to make any college list realistic and balanced.
The following is a crash course on reach, match and safety schools:
Reach schools. Any college or university where your GPA, class rank and the rest of your application are not as good as those of admitted students. Also referred to as a dream school, a reach school is, for many college-bound kids, any prestigious institution for higher education. Have two to four reach schools on your college list.
Match schools. If your academic qualities match those of admitted students, then you can consider that institution your match school. Because you have a 50% chance of gaining admission, it's no wonder why you can also call it a target or 50/50 school. To ensure a balanced college list, include two to four match schools on it.
Safety schools. If you are 100% sure that you will be accepted as your application exceeds expectations, then that is your safety school. But still, always bear in mind that nothing in the admissions process is certain. You don't need a lot of safety schools for a balanced college list — having one or two is enough.
Related Article: How Many Safety Schools Should You Apply To?
Have a New and Improved Application
Planning on applying to the same institution all over again?
Then see to it that you will not submit the same application once more. Otherwise, it is very much likely for you to have the very same fate as the first time its admissions officers made their decision known: sending a much-dreaded rejection letter your way.
Everything about your application that you can improve, it goes without saying, should be made better.
For instance, coming up with another admissions essay is a fantastic idea. If you got a denial or deferral during the Early Action or Early Decision round, you got plenty of time to come up with a brand new winning essay before the Regular Admissions deadlines at other colleges and universities arrive.
Two to three weeks — this is how long it usually takes to write an admissions essay from start to finish, which means that you have plenty of time to try to impress. But it's a different story if multiple essays will have to be written.
Use the pain of being denied or deferred by your dream school as a driving force to compose an admissions essay that can wow the people who lay eyes on it, particularly admissions officers.
It's also recommended to approach a different set of teachers to write your recommendation letters if you feel that your previously submitted ones were responsible for the not-so-favorable outcome of your application.
This time around, ensure that the teachers know you very well and can vouch for how wonderful a college student you would make.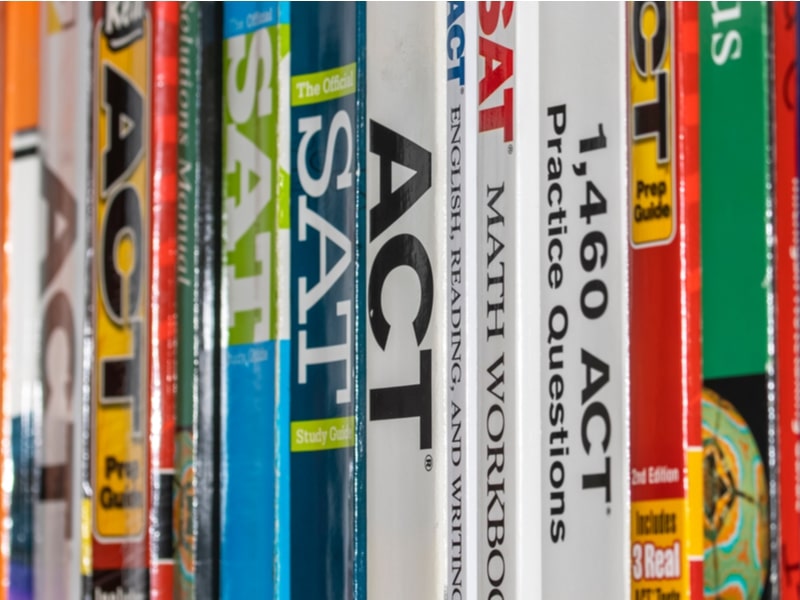 Retake the SAT or ACT
Whether you plan to apply Regular Decision after a tragic Early Decision and Early Action or take a gap year (which we will discuss in a few — so keep reading), you may consider retaking the SAT or ACT if you are not particularly happy with the standardized test score you submitted earlier.
There is one surefire way to astound admissions officers, and it's none other than submitting a high SAT or ACT score. This is true even if the school has a test-optional admissions policy.
Choosing not to submit your standardized test score will not put you at a disadvantage in a test-optional school's admissions process. On the other hand, allowing the admissions officers to have a peek at your SAT or ACT score, especially if it's equivalent to or higher than the scores of previously admitted students, can boost your admissions chances.
But, first and foremost, make sure that your SAT or ACT score is worthy of a dazzling acceptance letter.
With excellent time-management skills, it is possible to register for and take the SAT or ACT and get your hands on your score, too, between the deadlines for Early Decision or Early Action and Regular Decision.
Alas, this will not give you enough time for a very important secret to having a phenomenal standardized test score.
And it's none other than preparing very well for the SAT or ACT. It's because of this why this particular tip on how to get accepted into college after being denied might work better if you take a gap year.
Related Article: Does Retaking the SAT Look Bad?
Transfer to Your Dream School Later
Just because the letter you got from your top-choice college or university turned out to be a denial doesn't mean that you should deny yourself the opportunity to earn a degree and, ultimately, have a wonderful career.
According to the National Center for Education Statistics (NCES), there are a total of 3,982 degree-granting schools in the US. They include both two-year and four-year institutions.
So, in other words, chances are that at least one of the remaining 3,981 (with your dream school out of the picture) will accept you.
What's so smart about this is that you can use it to increase your admission chances at your top-choice school.
Admissions officers carefully review the applications of incoming first-year applicants in order to determine whether or not they are college-ready. Well, nothing can prove that you are college-ready more than being an actual college student. Because of this, there is a possibility for your dream school to turn your dream into a reality.
Related Article: How to Transfer From Community College to Ivy League
Generally speaking, unfortunately, transfer admission rates tend to be lower than freshman admission rates. This is especially true for some of the most competitive institutions, such as the Ivy Leagues.
But the good news is that some colleges and universities accept almost all transferees from partner community colleges.
For instance, the transfer acceptance rate at the University of Maryland Global Campus is 99%. Well, at least for transfer applicants from its partner community colleges located in the state of Maryland — all 16 of them!
Here are some other institutions for higher education with high transfer acceptance rates:
| COLLEGE | LOCATION | TRANSFER ACCEPTANCE RATE |
| --- | --- | --- |
| University of Wyoming | Laramie, Wyoming | 97% |
| Washington & Jefferson College | Washington, Pennsylvania | 95% |
| University of Tennessee – Chattanooga | Chattanooga, Tennessee | 94% |
| Old Dominion University | Norfolk, Virginia | 92% |
| University of Oklahoma | Norman, Oklahoma | 92% |
| University of North Carolina – Asheville | Asheville, North Carolina | 91% |
| University of Kansas | Lawrence, Kansas | 90% |
| Drew University | Madison, New Jersey | 89% |
| East Carolina University | Greenville, North Carolina | 89% |
| University of North Carolina – Charlotte | Charlotte, North Carolina | 89% |
| University of North Carolina – Greensboro | Greensboro, North Carolina | 89% |
| Susquehanna University | Selinsgrove, Pennsylvania | 88% |
| University of North Carolina – Wilmington | Wilmington, North Carolina | 88% |
| University of Houston | Houston, Texas | 87% |
| College of Charleston | Charleston, South Carolina | 86% |
| Georgia College | Milledgeville, Georgia | 86% |
| Transylvania University | Lexington, Kentucky | 86% |
| University of Maryland – Baltimore County | Baltimore, Maryland | 86% |
| University of Memphis | Memphis, Tennessee | 86% |
| University of Montana | Missoula, Montana | 86% |
| Baylor University | Waco, Texas | 85% |
| College of the Atlantic | Bar Harbor, Maine | 84% |
| George Mason University | Fairfax County, Virginia | 84% |
| University of Maine | Orono, Maine | 84% |
| University of North Texas | Denton, Texas | 84% |
| New Jersey Institute of Technology | Newark, New Jersey | 83% |
| Seton Hall University | South Orange, New Jersey | 83% |
| Wittenberg University | Springfield, Ohio | 83% |
| St. Mary's College of Maryland | St. Mary's City, Maryland | 82% |
| University of Denver | Denver, Colorado | 82% |
| University of Hawaii – Manoa | Honolulu, Hawaii | 82% |
| University of Kentucky | Lexington, Kentucky | 82% |
| Western Washington University | Bellingham, Washington | 82% |
| Temple University | Philadelphia, Pennsylvania | 81% |
| Clarkson University | Potsdam, New York | 80% |
| Ramapo College of New Jersey | Mahwah, New Jersey | 80% |
| Texas Tech University | Lubbock, Texas | 80% |
| University of Nevada – Reno | Reno, Nevada | 80% |
| University of New Hampshire | Durham, New Hampshire | 80% |
| Virginia Commonwealth University | Richmond, Virginia | 80% |
Take a Gap Year
Failure to get an acceptance letter from any of the schools on your college list has left you stressed and heartbroken?
A gap year could be something that can help you bounce back until you are ready to apply all over again.
Simply put, a gap year is a break between high school graduation and college enrollment. Despite the name, a gap year can also be shorter than a year, such as a semester. Either way, the goal remains the same.
And it's none other than to help college-bound teens to discover themselves and figure out what education and career they wish to pursue.
Refrain from assuming that taking a gap year means doing absolutely nothing.
Sometimes referred to as a sabbatical year, a gap year is best spent doing productive things, in particular those that can help you grow as well as increase your admissions chances the next time you start sending applications to various colleges and universities you would like to earn a degree from.
As a matter of fact, some people agree that a gap year, particularly in the form of a year of national service, should be mandatory. That's because they want college admissions to be a channel for valuing the common good.
While there are benefits that come with having a gap year, there are also a few cons associated with it. For instance, some people might lose momentum. One gap year may lead to another one, and another, and another — they might end up thinking that going to college is no longer a priority.
Then there's also the possibility of not spending the time wisely, thus causing the wastage of a full year.
But by being smart and driven, it's not unlikely for a gap year to help you prepare for college application the following semester or academic year, thus making sure that, this time around, you will get accepted.
Here are some wonderful ideas on how you could spend a gap year:
Explore the world
Volunteer locally or abroad
Get a job
Set up a business
Do an internship outside the country
Master a language or a new skill
Invent something that's life-changing
Provide tutoring or coaching
Train to become a professional athlete
Be a social media influencer
Just Before You Take Any Further Step After a Denial
Getting a rejection letter from a college or university isn't the end of the world. Instead of giving up your dream of being a degree holder or sending the admissions officers a long letter explaining why they made a terrible mistake, it's a much better idea to use the entire experience to come up with a plan to get an offer next time.
Above, we talked about some of the things that you may do to get an acceptance after a denial.
Keep in mind that the chances that typical applicants will be rejected by their dream schools are anywhere from 90% to 95%. So, in other words, there is nothing to be embarrassed about not gaining admission into your top-choice school. You can always try applying to it again or to a different school where your admissions chances are high.
Besides, it's not which institution you go to that counts. When it's time to apply, what will matter most to employers is what degree you have and how you earned it.
Read Also: What Makes College Good a Good Fit

Disclaimer: The views and opinions expressed in this article are those of the authors and do not necessarily represent those of the College Reality Check.