How to Prepare for AP Exams in One Month or Less
I took a number of AP exams and got 4s and 5s in most of them. So, I am well qualified to give you some last-minute tips on acing the tests.
Of course, ideally, you should have started prepping for exams as soon as possible, but I understand that this is not why you reading this post.
So, let me give the general advice first, and then I will unpack what you can do even if you are short on time.
AP exam preparation, which should be done at least 1 to 3 months in advance, begins with a study plan. Reading college-level textbooks and AP exam guides is an integral part of the process. Taking practice tests beforehand allows for determining weak spots, and taking them afterward allows for tracking improvements.
Below, is a step-by-step guide on preparing for AP exams so that you can get the highest possible scores, which is essential for your top-choice college to give you credit if it's one of the many that accept AP examinations.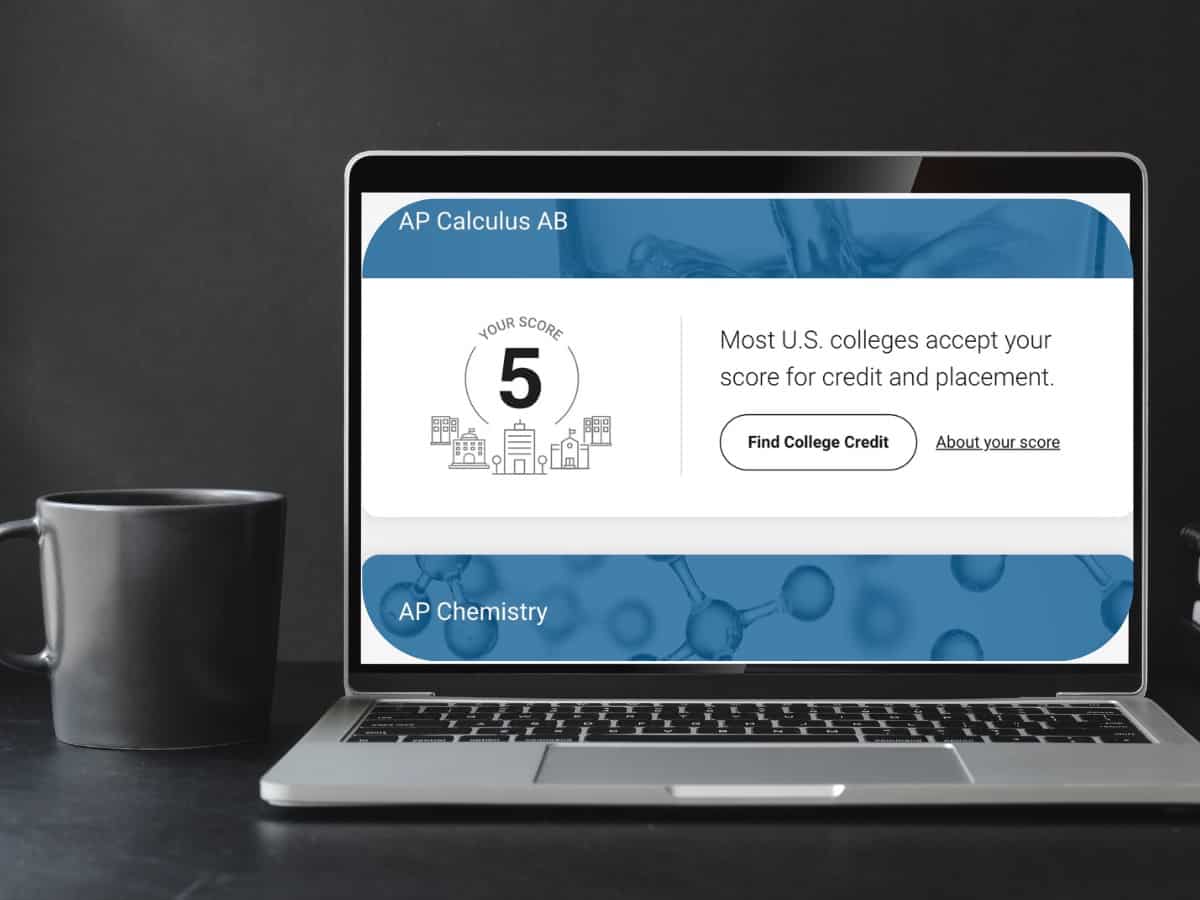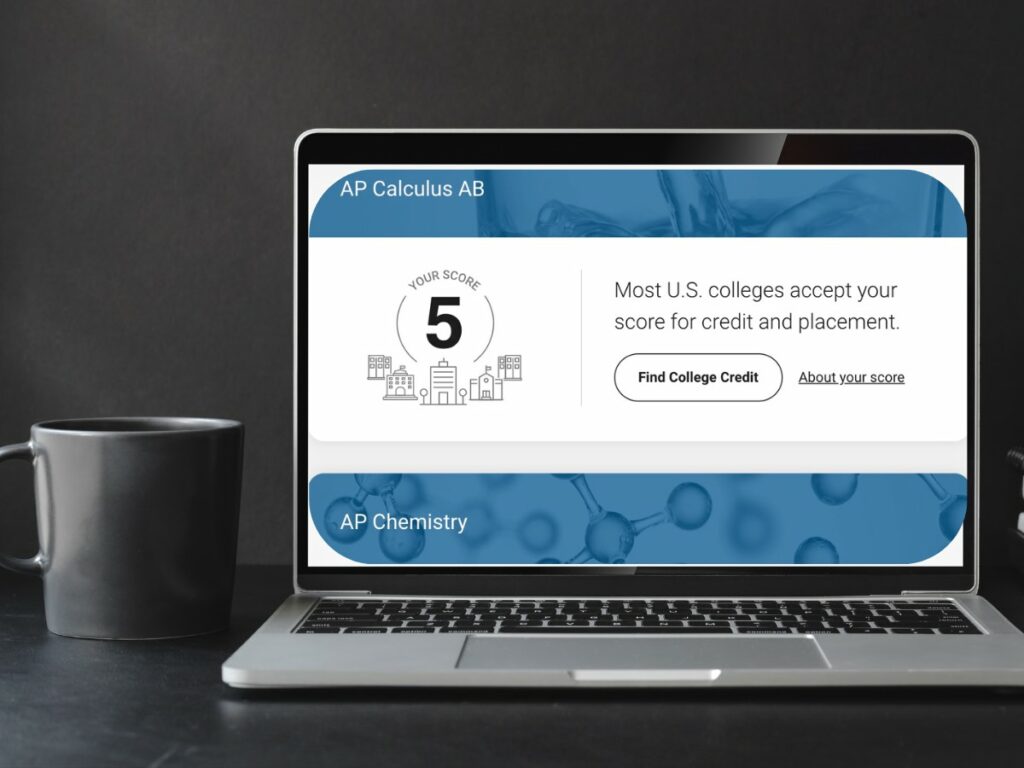 Create a Solid Study Plan — and Follow It
Like with any task that culminates in a specified goal, acing AP exams requires careful planning.
And that's why there is no better way to commence your preparation for those college credit-earning tests than by coming up with a foolproof study plan, the kind that enables you to create a timetable of your study sessions so that you can attain your learning goals and, ultimately and more importantly, your AP exam score targets.
Sticking to a well-thought-out plan also makes it easier for you to stay inspired and motivated as well as keep track of your progress — there are many distractions in a high school student's life that can derail you!
Just a few things to keep in mind when creating a reliable and effective study plan for your upcoming AP exams:
Identify your unique learning style
Even though all AP exam takers share the same common goal of getting a score of 5 or 4 on each test to earn college credits, they have different learning styles, upon which they should base their study plan.
Are you able to focus better in the morning or at night?
Are you a visual learner or an aural learner?
Once you have determined your learning style, you can schedule your study when you are at your most productive as well as arrange the learning approach that works to your advantage the best.
By making a study plan that takes into account your learning style, you will find it easier not only to absorb information but also to remain enthusiastic.
Don't forget your various commitments
Unfortunately for a high schooler like you who is planning on sitting for AP examinations, there are many things you need to commit to other than gearing up for those very important tests.
And that is why you should include your classes, extracurricular activities and social and leisure pursuits in the study plan-making endeavor.
You may have to reschedule some activities or reduce the amount of time you spend on some undertakings to have plenty of room for your preparation for those AP exams.
Needless to say, during this time, you should decide which things are of utmost importance to you.
Keep your goal SMART
The reason for coming up with a solid study plan is, of course, to make it easier for you to reach your goal.
However, don't just set any goal. If what you want is to get AP exam scores high enough to win you college credits and actually make it very much possible, too, then your goal should be SMART, which stands for:
Specific
Measurable
Achievable
Realistic
Time-bound
By incorporating the said criteria in establishing a goal, you can come up with a study plan that will enable you to focus your time and effort on the right things and in the right way, thereby increasing your chances of attaining the desired result, which is none other than getting high AP examination scores.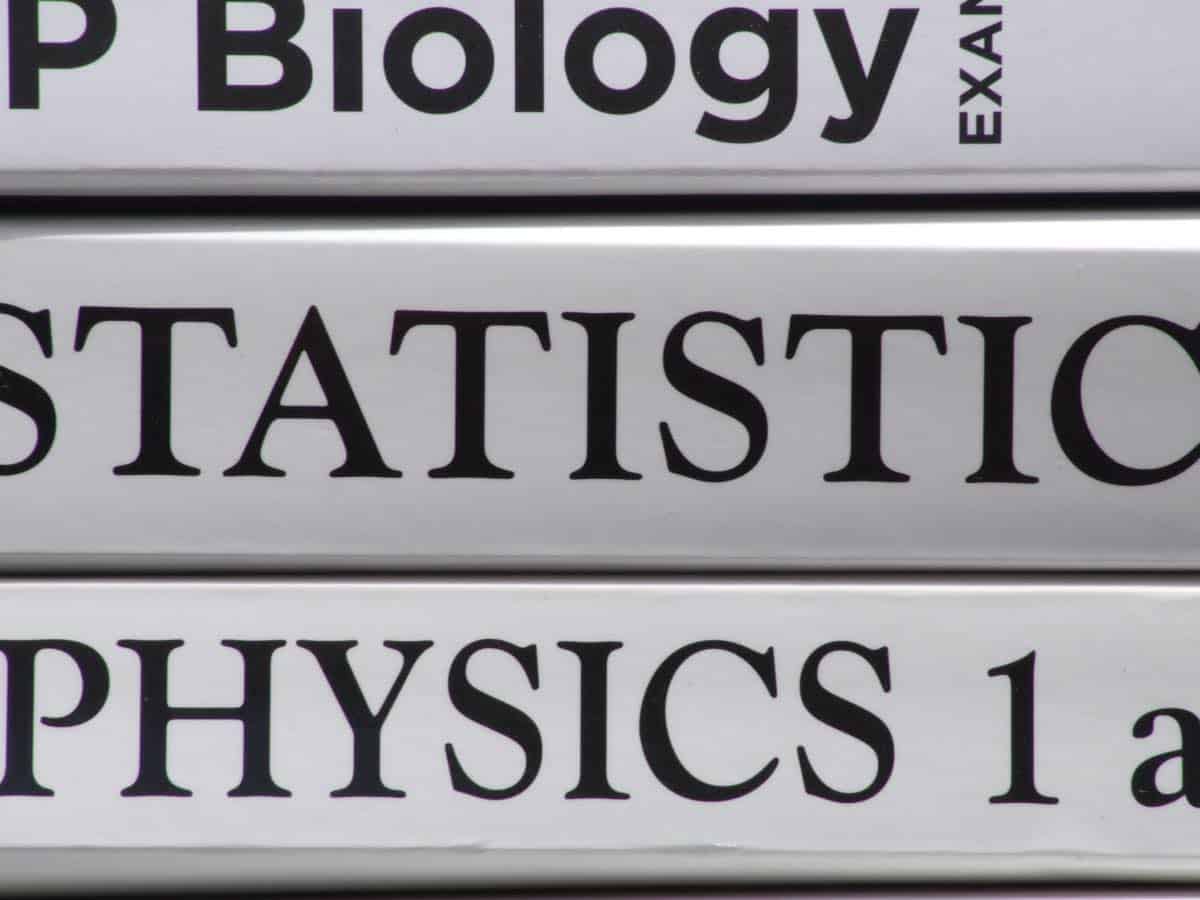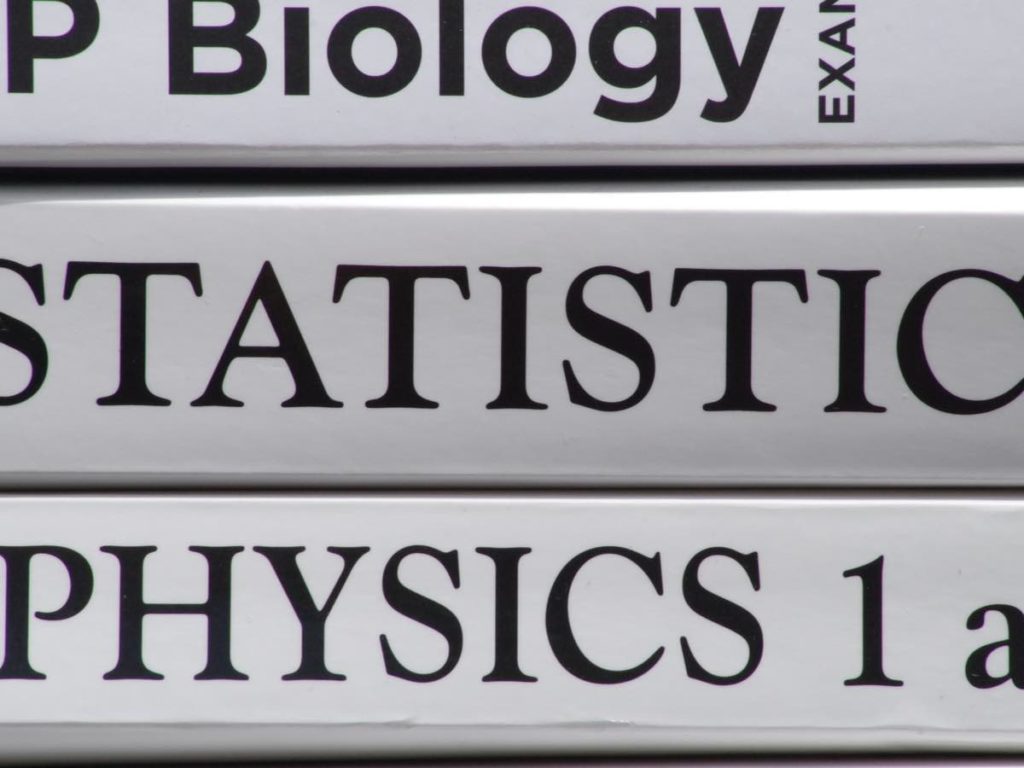 Read the Right Materials
Since AP courses are college-level courses, needless to say, college or college-level textbooks are the ones used in classes. But it's important to note that there are no official textbooks for AP classes.
It goes without saying that a student can use whatever book the AP course teacher uses or suggests.
But what if you find yourself unhappy with the recommended textbook because it's either too hard to understand or unusually elementary?
Or what if you have chosen to not attend any AP classes since doing so is not really mandatory for high schoolers who wish to sit for AP exams and potentially get their hands on some college credits?
Heading to the website of the College Board, which is the one who created and administers AP exams, is pretty much useless since it doesn't recommend any specific textbooks to AP test-takers — the non-profit organization itself says so!
It's a good thing that there's no shortage of AP study guides and test preps on the internet.
Whether you are taking AP courses or heading straight to take AP exams, you may find it extremely beneficial to get your hands on some reading materials that can help increase your chances of getting a score of 4 or 5 on each AP exam.
Many of them are from some of the most trusted publications in academia so you know you're in good hands.
Below, you will come across some of the top-selling textbooks on various AP examinations — see which of them you find reliable and, more importantly, can fit within your available budget.
Books recommended to pass AP exams
Take AP Practice Tests Before and After
It's true that the College Board doesn't offer any textbooks, guides and other similar materials that high school students who are preparing to sit for some AP examinations can count on.
What the said agency offers instead are practice tests that allow you to experience the real deal.
According to a report by UCLA, research shows that around 40% to 60% of students are negatively affected by test anxiety.
Simply put, test anxiety, which is actually a form of performance anxiety, is a combination of physical and emotional symptoms that can interfere with a test-taker's ability to perform well on examinations.
Worry not if you know for a fact that you suffer from test anxiety. That's because there's a surefire way to keep it in check, thereby allowing you to take AP exams with both confidence and superb time management and ace them, too.
And it's nothing else but practicing the test-taking experience by taking practice tests!
You can find daily AP exam practice sessions on AP Central.
Lasting 15 minutes each, the practice tests are available on both AP Classroom and YouTube.
It goes without saying that these practice examinations mirror official test conditions as closely as possible, thus giving you an idea of how AP exams go.
Other than the practice tests the College Board offers, there are also plenty of unofficial AP exam practice tests on the web. Some of them come free of charge, while others come with a price tag.
Varsity Tutors, for instance, offers practice tests for every single AP exam, some of which have hundreds of options — for instance, as of this writing, there are more than 400 practice tests available for the AP Biology exam!
While you can take them without shelling out money, however, you will have to create a free account with the website.
Avoid Cramming by Starting Early
Typically, AP exams take place during the first 2 weeks of May.
It's usually between January and March when most high schoolers start preparing for AP tests.
This gives them plenty of time to take the necessary steps to get high scores, ranging from creating an infallible study plan to taking multiple practice tests. It's usually by spring break when test-takers ramp up various preparatory activities.
Registering for multiple AP exams?
It's either you can start gearing up earlier or work double time — or both. The goal is to make sure there will be no course topics in each of the tests left uncovered.
If you think that it's best to take AP practice tests only after going through all relevant materials, think again!
Believe it or not, your preparation for AP exams can become more productive and efficient if you complete practice tests at the onset.
That's because it will help establish the things you know as well as those you don't. Of course, it's of utmost importance that you take note of questions to which you don't know the answer or topics of which you have no idea.
While you should determine your score, too, you should pay more attention to questions you answered correctly and incorrectly — create a list of topics you are comfortable and confident with and another of topics that are trouble spots.
An AP exam usually takes only 2 to 3 hours to complete.
Meanwhile, as a general rule of thumb, you should study for 1 to 3 hours per day for 3 to 5 times per week for every AP exam.
But this isn't set in concrete — you may actually spend less time or may have to devote more time to reviewing for an AP test each time, depending on whether or not you find the topic easy or whether or not you have sufficient knowledge of it.
And it's exactly due to this why you should get started with the preparation phase early and kick it off by determining your strong and weak topics so that you can spend more time on those that need your attention and less on those that don't.
Unfortunately, high school teeners are some of the busiest on the face of the planet — everything I have talked about thus far about starting early, more often than not, is easier said than done for many.
This is when the importance of flexing your time management and organization skills comes in.
Using some creativity while on a crunch time can make studying less stressful and more effective, such as:
Making flashcards to memorize things faster
Using mnemonics to remember multiple elements
Playing a game of Jeopardy with a friend where the questions are exam topics
Creating a storyboard for each chapter
Reading definitions, meanings and dates aloud — reading aloud is memory-boosting
Singing tough passages if doing karaoke is your thing
Teaching the topic to a family or friend instead of learning it yourself
By making studying for AP exams fun and exciting, it can be a less stressful and exhausting experience, thus making it easier for you to stick to your study plan and schedule as well as remain motivated.
Just Before You Get Ready for AP Exams
AP exams give you the opportunity to earn college credits, which can expedite and also cheapen the pursuit of an undergraduate degree. Of course, you will have to get a score of 5 or 4 or sometimes even 3 on each one for your top-choice postsecondary institution, provided that it accepts AP tests, to let you skip introductory-level courses.
It can be tempting to cram the night before your AP exams, but this should be avoided at all costs — if you will follow the tips given above, then there's nothing else to do but get a good night's sleep.
And one last note. I know that you are very stressed right now, but you should know that it's not the end of the world if get 3 on the AP exam or if you fail the AP test entirely.
Good luck!

Disclaimer: The views and opinions expressed in this article are those of the authors and do not necessarily represent those of the College Reality Check.