Less than 1% – How to Improve Your Chances of Harvard Transfer Acceptance
It's hard for college-bound teens to get into Harvard University, which, as everyone knows, is a highly selective institution of higher education. The admissions chances of transfer applicants are even lower, typically below 1% year after year.
Still considering applying to the Ivy League even after seeing that number?
Read on!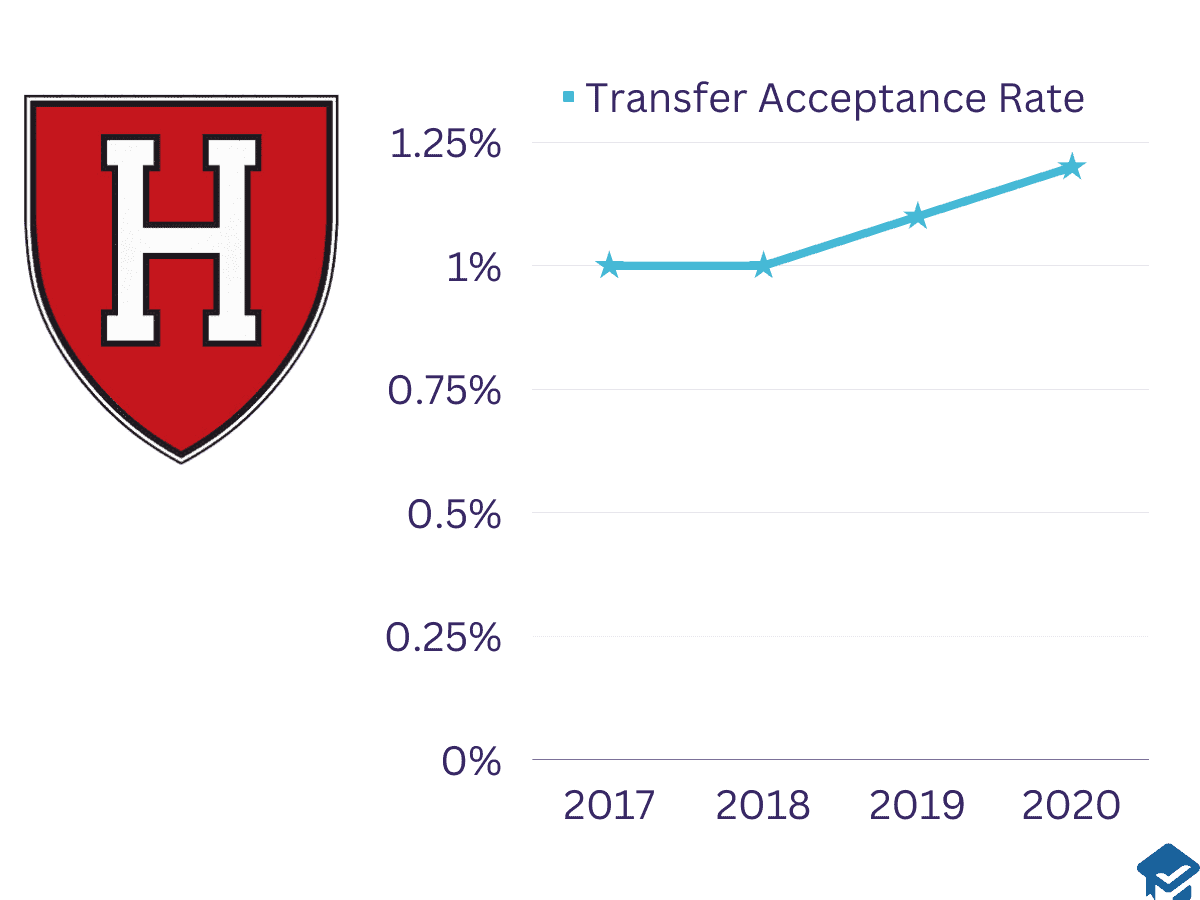 Harvard Acceptance Rates: Freshman vs. Transfer
The acceptance rate for first-time, first-year applicants at Harvard University is 4%.
The acceptance rate for transfer applicants, meanwhile, is much lower: 0.8%. Last year, for instance, the number of transfer applicants to Harvard was 1,957 — only 16 of those were given an offer to enroll at Harvard.
It's no secret that the Ivy Leagues are some of the most selective institutions of higher education in the US.
Among those, the most selective is Harvard. With an acceptance rate of only 4%, one's application must be extraordinary for it to be placed by the admissions officers on the accept pile.
The early application through restrictive early action (REA) program can help increase your admissions chances.
For the class of 2027, a total of 722 students were admitted from a pool of 9,533 applicants. Doing the math, the REA acceptance rate is 7.6%, but only because the early application pool usually consists of some of the strongest applicants.
Unfortunately, the same trend does not apply to transfer applicants — as mentioned earlier, only 0.8% of all transfer applicants get accepted. As such, it can be extremely difficult to get into Harvard as a student transferring from another college.
Every admissions cycle, Harvard accepts very few transfer applicants:
| Year | Transfer Acceptance Rate |
| --- | --- |
| 2017 | 1.00% |
| 2018 | 1.00% |
| 2019 | 1.10% |
| 2020 | 1.20% |
Harvard transfer acceptance rates over time
As a general rule of thumb, Harvard accepts only 12 to 17 transfer students per year.
Is It Possible to Transfer to Harvard From a Community College?
Being accepted to Harvard University as a transfer student from a community college is very much possible.
Case in point: James Casey, who graduated from Massachusetts Bay Community College. A first-generation college student, he didn't consider applying to Harvard until a communication professor of his encouraged him to do so.
Due to the fact that Harvard is a top-tier school, it would appear as though that only those transferring from equally prestigious colleges and universities would get an acceptance letter.
Fortunately, that's not the case — for as long as transfer applicants meet the requirements, they can get in.
Massachusetts Bay Community College or MassBay Community College, which is a public community college located in Wellesley Hills, Massachusetts, is attended by more than 4,400 students.
With an open admissions policy, it admits anyone with a high school diploma or an equivalent. It has a 54% retention rate and a 19% graduation rate.
A student of the said community school, James Casey, graduated in 2019 with a GPA of 3.96. He has also taken a total of 4 honors classes and is a member of the Phi Theta Kappa National Honor Society.
Casey applied to a number of local universities to pursue an undergraduate degree.
Knowing how selective Harvard University was, he didn't include the Ivy League in his college list.
A professor of his, however, encouraged him to send an application to the prominent school and, as they say, the rest was history — his acceptance letter from Harvard stated that there were only 12 spots available for transfer students that year.
Many of the transfer students accepted to Harvard are veterans of community colleges.
Alex Walsh, for instance, earned an associate degree from Northwestern Michigan College and then joined the military.
He took the SAT to pursue a bachelor's degree and, after getting scores higher than expected, applied and got accepted to Harvard — he was 27 when he first attended the Ivy League, but he said the age difference from his peers didn't bother him that much.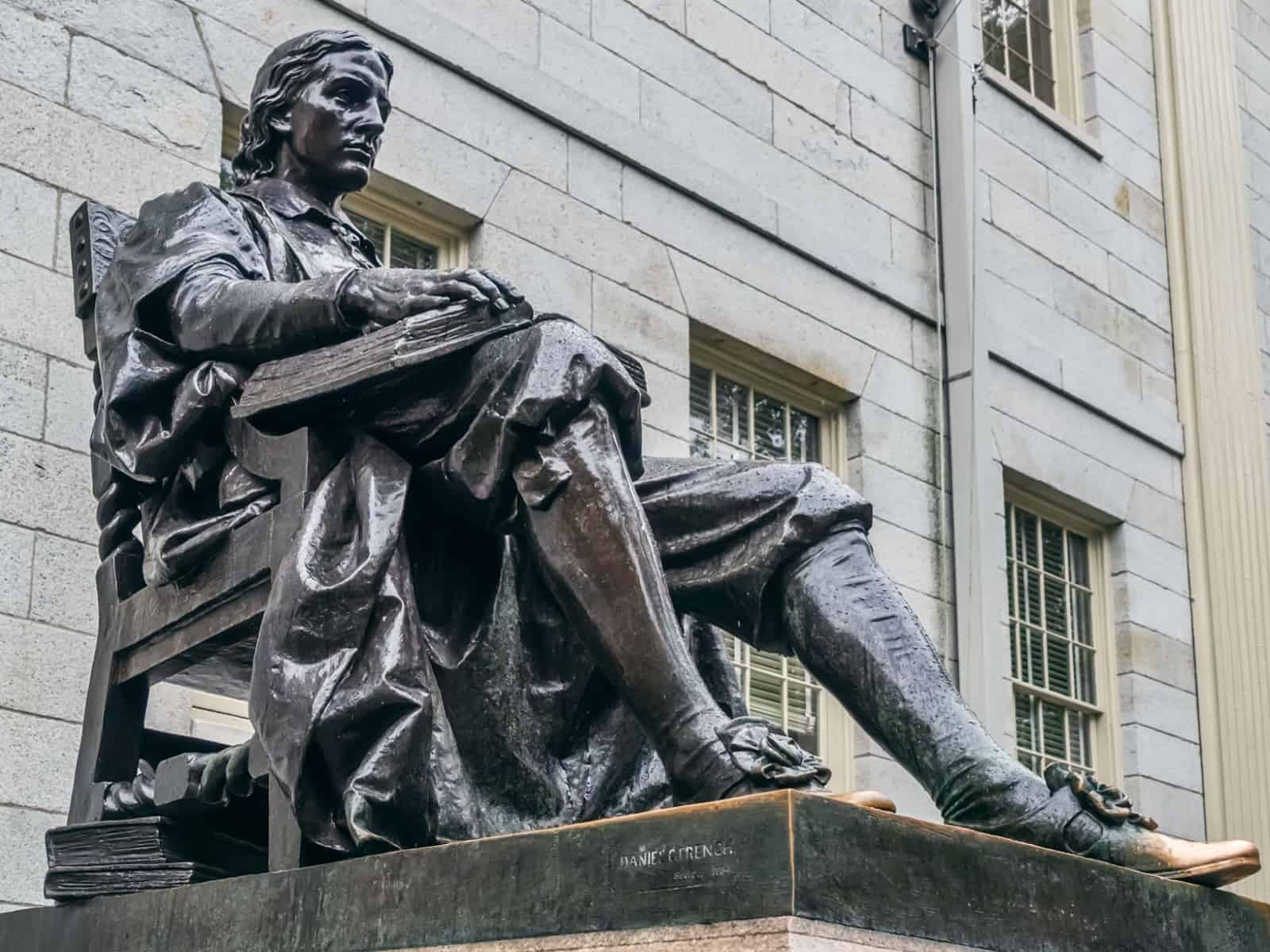 How to Stand Out in Your Harvard Application
While it doesn't provide exact figures such as a particular minimum GPA or test scores to meet, Harvard University does make it clear what sort of transfer applicants it tends to accept.
For the most part, the institution is looking for someone with a proven record of academic achievement at his or her current college or university.
Because the acceptance rate for transfer students is significantly lower than the acceptance rate for freshmen students, it's a must for anyone who wishes to transfer to Harvard to have a standout application.
It's a good thing that the school is clear about the kind of transferees it usually welcomes to its campus.
Here are some tips for a strong Harvard transfer application:
Highlight your academic accomplishments. Harvard is looking for students who have excelled in their academic studies. If you have a strong GPA, have taken challenging courses, and have received awards or honors, be sure to mention them in your application.
Demonstrate your interest in Harvard. Harvard is a highly selective school, and they want to make sure that you are a good fit for its academic program. Be sure to research the Harvard website beyond the homepage.
Write a well-written application. Your application should be well-written and free of grammatical and semantical errors. Be sure to proofread your application or ask someone you trust to do it.
Take advantage of your college's transfer resources. Did you know that your college may have resources available to help you with the transfer process, such as transfer counselors or transfer fairs. Make sure to use anything that can help you to succeed.
Network with current Harvard students and alumni. While this cannot influence the admission decision, networking in general can help you learn more about Harvard University and get advice from people who have been in your shoes.
Be prepared to explain why you are transferring. Harvard, like any other selective college, is likely to ask you why you are transferring from your current college or university. Be prepared to explain your reasons concisely.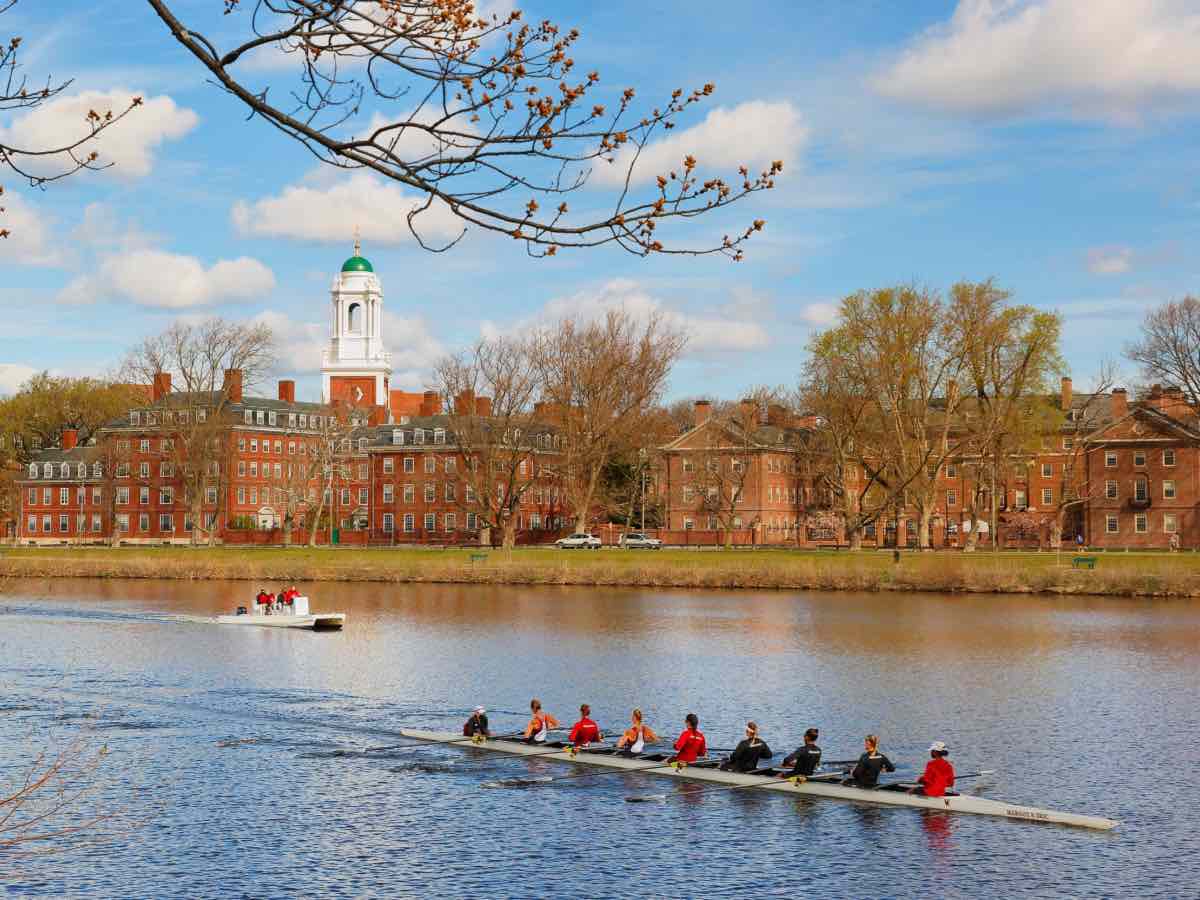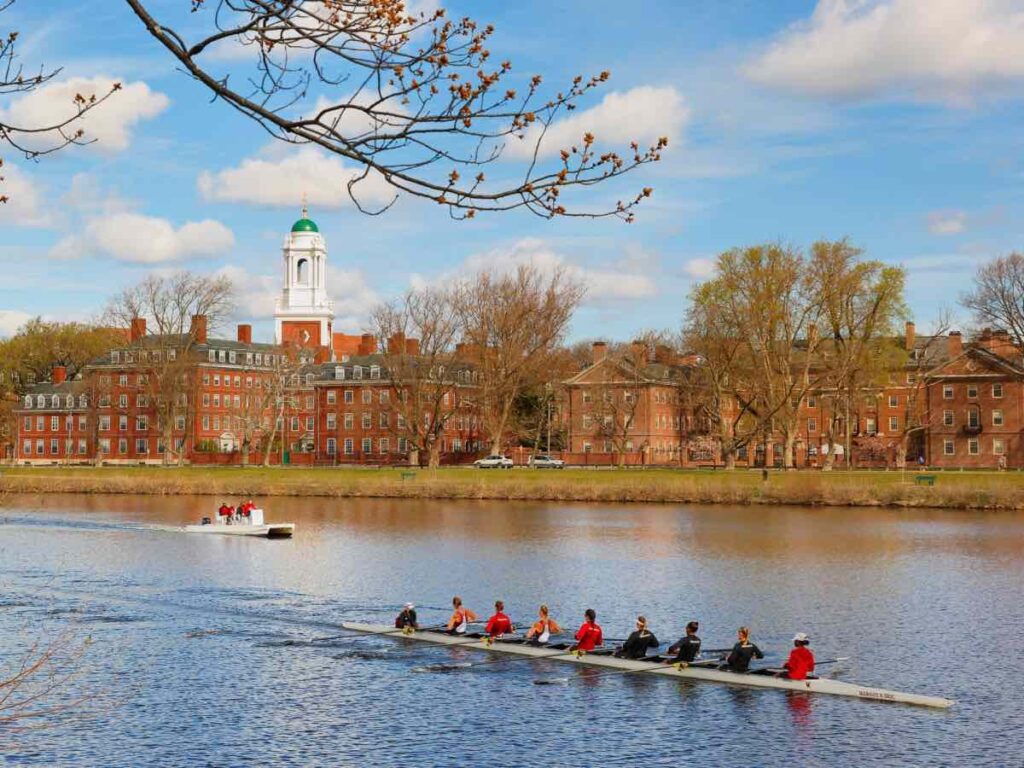 Who Has the Best Chances to Get Admitted to Harvard?
Refrain from assuming that just because you have some previous college experience doesn't mean right away that you can apply to Harvard as a transfer student or you can be admitted as one.
There are a number of requirements to meet to be eligible or have increased admissions chances.
For one, if you have completed 1 full-time year of college in a regular degree program in lieu of your senior year of high school, you should instead apply to the Ivy League institution as a first-time, first-year student.
This is especially true if the courses you have completed were taken for credit toward your high school diploma.
Enrolled part-time only?
Then chances are you will not be eligible to apply to Harvard as a transfer student, unless you have already completed 1 full-time, continuous academic year.
Harvard suggests considering its undergraduate student program if you are too advanced to qualify as a transferee.
The school's admissions officers look for achievement in a rigorous program of study, especially in one's expected field of study or specialization. Needless to say, it's important to have a high GPA and test scores as well as strong recommendations.
But there are also a number of non-academic factors that Harvard looks for in transfer applicants, including:
Extracurriculars
Talents
Personal qualities like creativity, intellectual curiosity and leadership skills
It's no secret that GPA is a very important consideration in the admissions process at a selective institution such as Harvard.
As a matter of fact, based on the top-tier school's common data set (CDS), 72.91% of all admitted freshmen students have a high school GPA of 4.0. On the other hand, 20.82% of them had high school GPAs between 3.75 and 3.99.
While Harvard does not publish the GPA of successful transfer students, having a GPA of not less than 3.9 is a plus. But it doesn't necessarily mean that you have no chances of getting admitted if yours is less than 3.9.
Harvard Transfer Credit Policy
Comparable coursework done by transfer students prior to admission is honored by Harvard University. Transferees are allowed to transfer a maximum of 16 semester-long courses, which are equivalent to 2 full years of academic achievement.
As such, transferees may only have to take the remaining 50% of the courses required for a bachelor's degree.
It's not uncommon for some degree-seeking students, most of whom are from low-income backgrounds, to first work on an associate degree at a community college before pursuing a bachelor's degree at a 4-year institution.
The goal is to complete up the first half of all coursework to save money in completing the remaining half.
Unfortunately for many students who are transferring to 4-year institutions, not all credits earned are honored.
It's a good thing that, as mentioned above, Harvard accepts credits equivalent to 2 years of college, which means that it's possible for transfer students to attend the prestigious school for only 2 years to complete a bachelor's degree program.
You may receive credit for courses taken as a full-time student at another institution for as long as the following transfer credit policy requirements are fulfilled:
The previous school is fully accredited
Courses are comparable to those in Harvard's liberal arts curriculum
Grades earned in those courses are C or better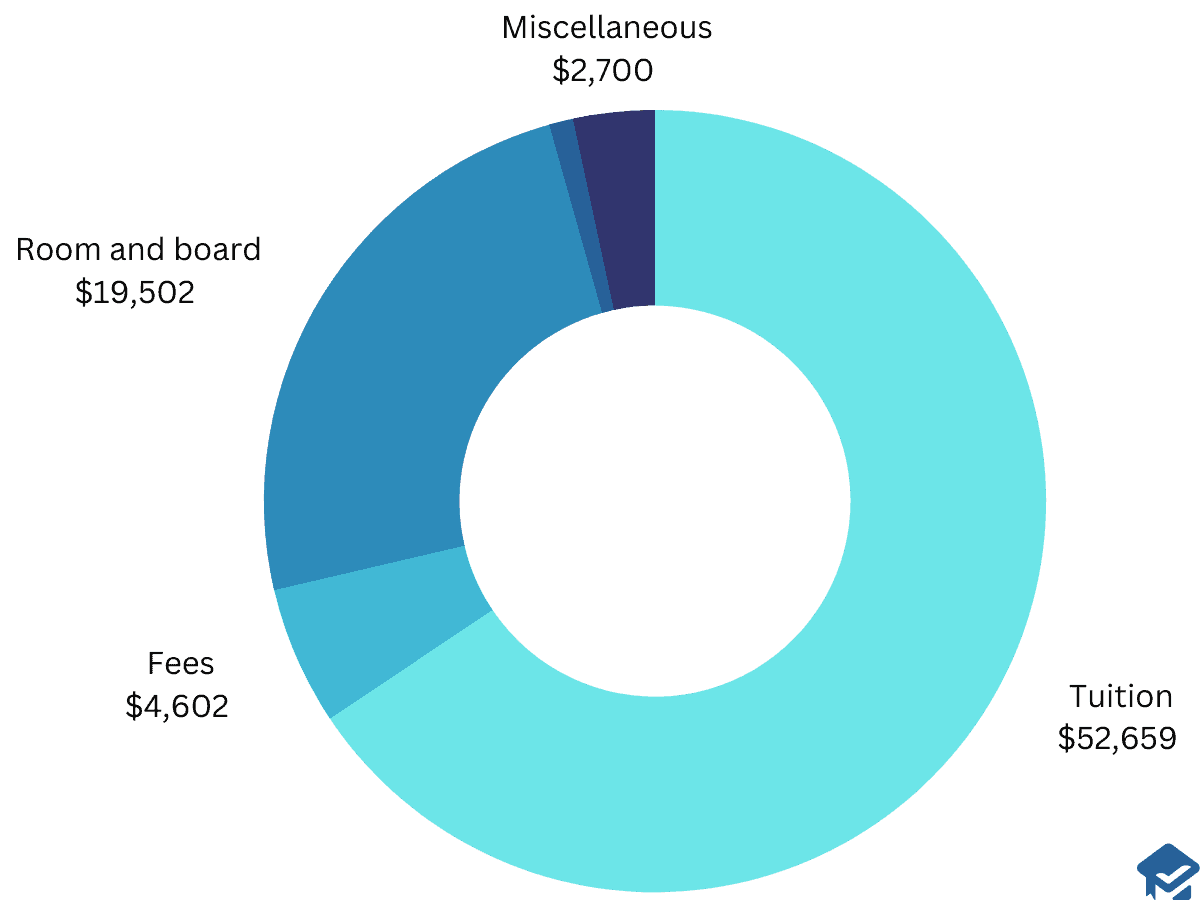 Costs (Application Cost, Tuition, Will Your Scholarship Transfer)
The cost of applying to Harvard University as a transfer student is similar to the cost of applying to it as a freshman student: $85. Students who demonstrate financial need may apply for a fee waiver. As of the academic year 2021 to 2022, the estimated cost of attending Harvard as an undergraduate student amounts to $80,263 per year.
Using the rate for the said academic year, tuition at Harvard cost $52,659.
At Harvard, all first-time, first-year students are required to live on campus. Luckily for transfer students, they are not required to do so, although they are eligible for housing in the undergraduate houses should they indicate in their application that they wish to reside on campus. Per year, room and board at the prominent school amount to $19,502.
Because they may or may not live on campus, transfer students can have more control over how much it will cost them to attend the Ivy League school than freshmen students.
And speaking of which, here's a breakdown of the estimated cost of attendance at Harvard:
| | |
| --- | --- |
| Expenses | Cost |
| Tuition | $52,659 |
| Fees | $4,602 |
| Room and board | $19,502 |
| Books and supplies | $800 |
| Miscellaneous | $2,700 |
| TOTAL | $80,263 |
As with the case of transferring to most other institutions, scholarships do not necessarily transfer with transfer students to Harvard. It's therefore important to talk with the scholarship provider about this matter beforehand.
Fortunately, all transfer applicants, including international students, are eligible to apply for need-based scholarships at Harvard — the Ivy League, like many other competitive schools, does not have merit-based scholarships. According to the Cambridge, Massachusetts-based university, 55% of all its undergraduates receive institutional scholarships.
It adds that 1 in 5 of its attendees pays nothing to attend.
How to Transfer to Harvard in 9 Steps
Unlike first-time, first-year applicants who can apply twice a year, during spring and fall semesters, transfer students can apply to Harvard University for the fall semester only.
The deadline for Harvard application is March 1. Many of the requirements for transfer applicants are similar to the requirements for freshmen applicants.
Applying to Harvard as a transfer student can be just as daunting as applying to the Ivy League as an incoming freshman student. But the good news is that March 1 is the only hard deadline to beat.
That's because all transfer applicants only have a single application date per year.
It goes without saying that applying REA is not an option for transfer students. So, in other words, submitting your application and all the required documents early does not increase your chances of receiving an acceptance letter.
It does, however, give you more opportunities to make sure that your application is full and complete, which can help increase your admissions chances.
And speaking of which, here are what transfer applicants must submit to Harvard on or before the deadline:
1. Meet the eligibility requirements
You must have completed at least one full-time academic year at a recognized college or university.
2. Submit an online application via Common or Coalition App
With the help of either the Common App or Coalition App, transferring from one degree-granting institution to another is made easier for as long as the schools involved use the online college application platform.
Harvard, luckily, accepts both the Common App and Coalition App — using any is the primary way to apply as a transfer student to the elite institution.
The application fee is $85.
3. Submit Harvard college questions and writing supplement
Similar to first-time, first-year applicants, transfer applicants to Harvard are required to submit the Common App or Coalition App essays, which allow admissions officers at the Ivy League to know you beyond your GPA and test scores.
As a transfer applicant, you will have to submit a total of 5 essays, each one with a maximum word count of 500.
Let's take a look at some of the prompts:
Briefly, please indicate the most influential factors in your original decision to attend your present college, such as location, cost, size of student body, only option, special program offered, early decision plan, etc.
Please indicate your field of specialization and briefly outline your academic plans at Harvard.
What alternatives to transferring to Harvard are you considering?
4. Submit SAT or ACT scores
Typically, Harvard University requires transfer applicants to submit their SAT or ACT scores. But in some instances, the institution may remove it from the list of requirements for whatever reason.
For instance, transfer applications from 2022 to 2026, according to Harvard itself, do not require either SAT or ACT scores.
But just in case you apply to Harvard and are told to submit yours, it's important to keep in mind that you may do so with or without the writing or essay section.
However, the school highly recommends submitting them if you have taken them.
During the application process, by the way, self-reporting of scores is allowed. But if you get accepted and are in the process of enrolling as a transfer student, you have to provide the official scores as a part of the application process.
5. Submit two letters of recommendation
Freshmen applicants are required to submit a total of 3 letters of recommendation. On the other hand, transfer applicants are required to submit only 2 recommendations, both of which should come from college instructors.
It goes without saying that you should pick instructors who know you academically and personally.
6. Submit a report by the college, dean or registrar
Admissions officers at Harvard want to make sure that transfer applicants are in good academic and disciplinary standing, which is why they require the submission of college, dean's or registrar's reports.
7. Submit a School Official Report
Because of the postsecondary education experience transfer students do have that first-time, first-year students don't, Harvard requires them to submit not only their high school transcript but also their college transcript.
Please keep in mind that Harvard says you should submit your college transcript between January and March. Doing so allows the Ivy League's admissions officers to see your most updated academic credentials.
8. Supplemental materials
Depending on the program, transfer applicants may be required to submit supplemental materials.
They can come in the form of music recordings, artwork or academic work that allows the faculty member of the program to evaluate the exceptional talents or achievements of students transferring from another college or university. Harvard says that the submission of supplemental materials gives applicants the chance to represent themselves best.
9. Wait for a decision
As always, waiting is the hardest part of any application. Check our advice on how to cope with stress while waiting for a decision.
Harvard Transfer FAQs
Let's now answer some important questions that have something to do with applying to Harvard University so that you have a much better idea of how to go about switching from your current school to the Ivy League more successfully:
Are non-traditional transfer students required to submit SAT or ACT scores?
Harvard University itself says that test scores can be particularly helpful for non-traditional students when applying to the school as transferees. It encourages them, as a matter of fact, to submit their scores from a standardized test taken within 3 years of applying to the elite institution in order to reflect their current academic ability.
What college should I attend to increase Harvard admissions chances?
Provided that the degree-granting institution is fully accredited, Harvard University considers applications from students attending them. However, as mentioned earlier, it's unlikely for transfer applicants to get an invitation to enroll at Harvard if they are attending or have attended a vocational, professional, technical, online or extension program.
Recap: How to Apply As a Transfer Student to Harvard
Getting into Harvard University as a transfer student is so much harder than as a first-time, first-year student. This is true even if the application requirements remain practically the same, although transfer applicants are required to submit additional supplemental essays given that they have previous postsecondary education experience.
While it can be extremely difficult to get an acceptance letter from the Ivy League, it's not at all entirely impossible.
Just remember to submit your application and the various supporting documents, including 5 essays and 2 recommendations, on or before March 1, which is the only application deadline for transfer applicants.
Other Colleges Worth Transferring:

Disclaimer: The views and opinions expressed in this article are those of the authors and do not necessarily represent those of the College Reality Check.