Transferring to Princeton? How to Improve Your Chances for Success
Many college-bound teens cross Princeton University out of their college list the minute they learn that the Ivy League has a very low acceptance rate of 4% only.
But wait until you learn its acceptance rate for transfer applicants is 1.3%.
This number is based on the fall admissions cycle where only 18 were accepted among all 1,350 transfer applicants.
Considering transferring to Princeton still despite the unbelievably low acceptance rate for transferees? Then make sure that you read this post until you get to the end — I will guide you through the application process.
But first, let's answer this very important question…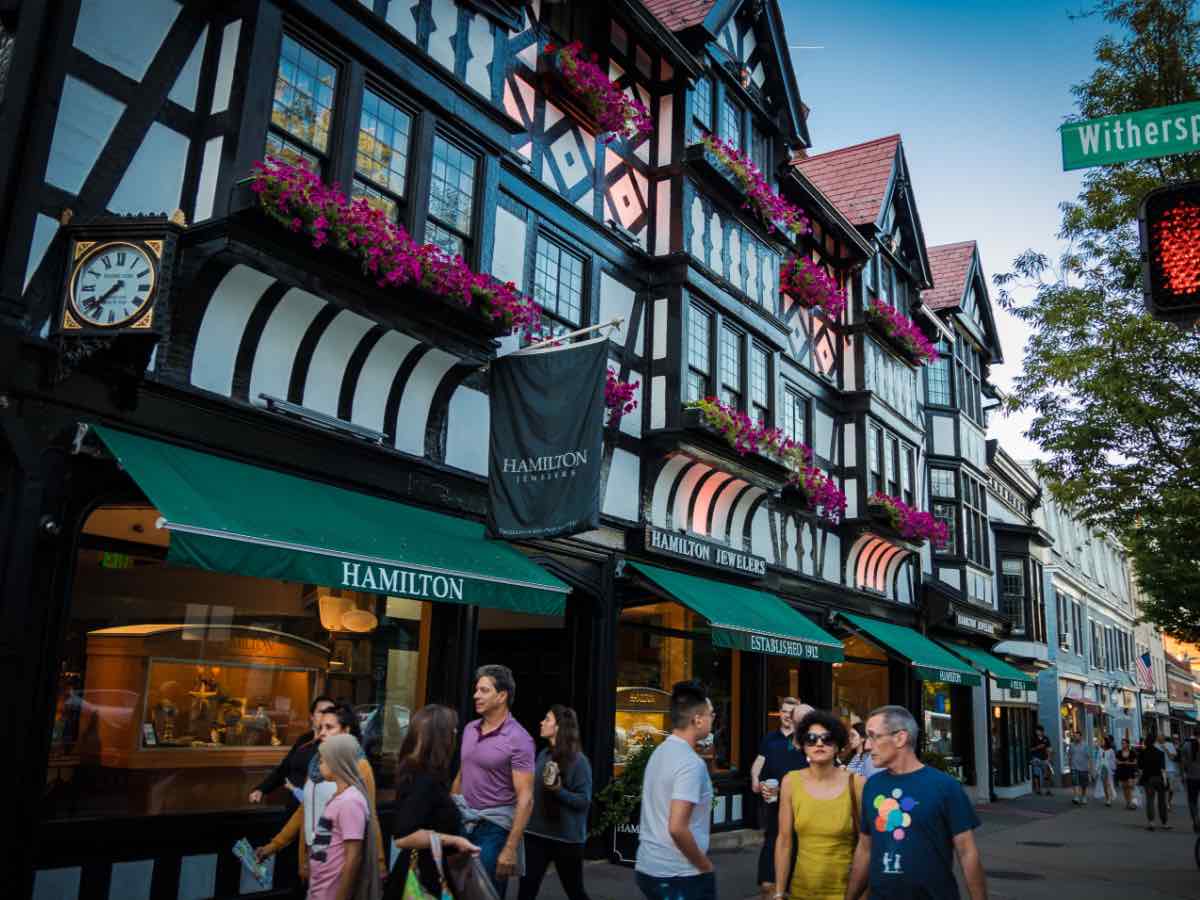 Who is Eligible to Transfer to Princeton?
Students with 1 to 2 years of eligible transferable course units may apply to Princeton University as transfer students. Transfer students with 1 year of full-time postsecondary education by the time of enrollment may enter as sophomores. Meanwhile, those with 2 years of full-time postsecondary education may enter as juniors.
Got less than 1 full-time college experience? Then you are not eligible to apply to Princeton as a transferee.
Well, you can apply but as a first-time, first-year student and not as a transfer student. And because you will be applying as a freshman, none of the courses you have taken in college can win you transfer credits.
As mentioned earlier, as a transferee, you can enter Princeton either as a sophomore or junior student. It's important to note that you cannot enter the highly-ranked institution with a higher standing than as a junior.
Transferees entering as sophomores can transfer up to 11 course credits, while those who are entering as juniors can transfer up to 17 course credits.
However, not all courses completed at another college can be transferred to Princeton.
To be eligible for transfer, requirements must be met. For instance, courses must have a topic and rigor level that they could be taught at Princeton itself. Of course, they should be taken at an accredited college or university.
More often than not, transferred courses allow students to meet general education requirements only.
According to the Ivy League itself, Princeton seeks out transfer students who can bring a variety of perspectives and experiences to its campus.
The institution encourages especially first-generation students, low-income students, community college students and US military veterans to apply as transferees.
Steps to Successful Transferring to Princeton
Transferring to Princeton University starts with submitting the Common App and paying (or waving) the $70 application fee on or before March 1. Various requirements have to be submitted, too, such as supplemental essays, a graded written paper, transcripts, college report, midterm report and academic recommendations.
The following is the step-by-step process to apply to Princeton as a transfer student:
Fill out the Common App
Freshmen applicants apply to Princeton University via either the Common App or Coalition App.
On the other hand, transfer applicants can apply to the prominent school through the Common App only. When creating a Common App account, of course, you choose "transfer student".
The deadline for applying to Princeton as a transfer student is March 1.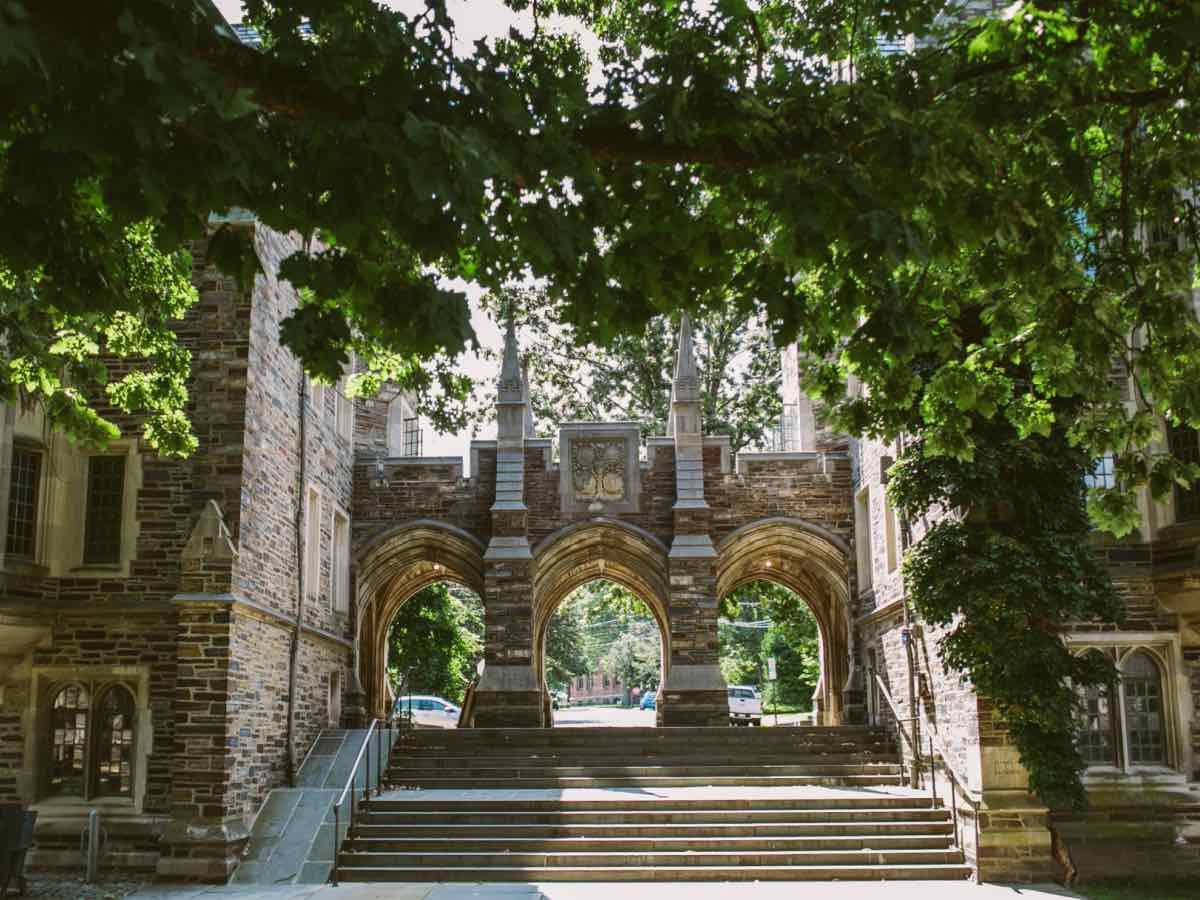 Pay the application fee
Applying to Princeton as a transfer student costs $70.
If you are from a low-income background and the said amount would cause a hardship for your family, you may request the elite school to waive the transfer application fee — you can do so by selecting the fee waiver option on the Common App.
Submit the Princeton Transfer Supplement
Simply put, the Princeton Transfer Supplement consists of various supplemental questions. Word count ranges anywhere from 50 or lower to around 250 words.
Some questions are for those who are interested in studying engineering, while others are for those who are interested in studying areas in liberal arts. There are also those for undecided students.
The following prompts require an essay consisting of around 250 words:
At Princeton, we value diverse perspectives and the ability to have respectful dialogue about difficult issues. Share a time when you had a conversation with a person or a group of people about a difficult topic. What insight did you gain, and how would you incorporate that knowledge into your thinking in the future?
Princeton has a longstanding commitment to service and civic engagement. Tell us how your story intersects (or will intersect) with these ideals.
Meanwhile, the following prompts require answers consisting of about 150 words:
Briefly elaborate on an activity, organization, work experience or hobby that has been particularly meaningful to you.
Have you had any interruptions or gaps in your education since high school or college, or have you left any school voluntarily for a significant time frame? If so, please explain the timeline of your postsecondary career.
What are your plans during and after your higher education experience?
And these questions about yourself require answers consisting of 50 words or fewer:
What is a new skill you would like to learn in college?
What song represents the soundtrack of your life at this moment?
Obtain a graded written paper
Other than supplemental essays and short answer questions, transfer applicants to Princeton are also required to provide a graded written paper, which will help the Ivy League's admissions officers to further assess a student's written expression in an academic setting as well as his or her potential contributions and ability to thrive on campus.
The graded written paper may come from a course taken within the last 2 years of college, preferably in a subject such as English, history, humanities or social sciences.
Request official transcripts
Because transfer applicants have a postsecondary experience that first-time, first-year applicants don't, they need to submit both their high school transcripts and college transcripts.
Went to more than a single institution of higher education?
It's important that you request the registrar at each of them to send your official college transcripts to Princeton. As for your high school transcript, on the other hand, you should request the counselor at your high school to send it to the Ivy League.
Submit transfer and college report and midterm report
Informing your college's transfer counselor or another official to complete the transfer report and midterm report forms, both of which are downloadable from the website of the Common App, is an important transfer application step.
And if you are currently enrolled in college, you should download the midterm report form on the Common App's website and fill it with your courses and in-progress grades. Unlike the transfer report and college report, you can self-submit the midterm report. Submitting it past March 1 is possible if your grades are yet to become available.
Provide two academic recommendations
Transfer applicants to Princeton are required to submit a total of 2 letters of recommendation, each of them should come from instructors from different academic areas. In some instances, a teaching assistant may also write the recommendation letter, provided that he or she has taught you.
Fret not if you cannot find 2 instructors — Princeton says that at least 1 should come from an instructor.
Self-report test scores
As of this writing, Princeton has a test-optional admissions policy for both freshmen and transfer applicants. Needless to say, you may or may not submit those SAT or ACT scores of yours. The prestigious Princeton, New Jersey-based research university, by the way, does not require transfer applicants to submit optional writing or essay section.
Princeton has set no minimum test scores transfer applicants must meet. But to give you an idea, the average SAT and ACT scores of admitted students range from 1460 to 1570 and 33 to 35, respectively.
Just Before You Transfer to Princeton
With a transfer acceptance rate of just a little over 1%, getting into Princeton University as a transfer student can be difficult. This is made even more so by the fact that there are also many different documents or materials to provide.
After submitting all the transfer application requirements, all that's left for you to do is to wait for mid-May to arrive — it's when transfer admissions decisions are released. And if you get an offer to enroll as a transferee, make sure that you inform the prestigious institution about your plan to enroll by late May.
Related Questions
Does Princeton University require transfer applicants to have a minimum GPA?
There is no minimum GPA requirement to meet when applying to Princeton as a transfer student. But given the fact that it has a very low acceptance rate of 1.3% for transfer applicants, having a high GPA is a definite plus. The average GPA of students admitted to the Ivy League is 3.93.
Are transfer students to Princeton University required to live on campus?
At Princeton, all freshmen and sophomore students are required to live in on-campus housing. Transfer students who are entering the Ivy League as sophomores, needless to say, must live on campus. On the other hand, transferees who are entering as juniors are not required to live on campus.
Other Colleges Worth Transferring:

Disclaimer: The views and opinions expressed in this article are those of the authors and do not necessarily represent those of the College Reality Check.