Is a Psychology Degree Worth It?
According to Margaret Skeel King and Gregory A. Kimble of Duke University, a psychology degree allows you to compete with job-seeking individuals with a degree in any other liberal arts discipline.
But they add that, while correct, it's not satisfying enough for college-bound, career-oriented teens. So, is a psychology degree worth your time?
A psychology degree is worth it for individuals who are curious about the inner workings of the mind and interested in taking on psychology-specific career paths. Contrary to popular belief, psychology graduates can be employed in various fields, from social work, research, advertising to law enforcement.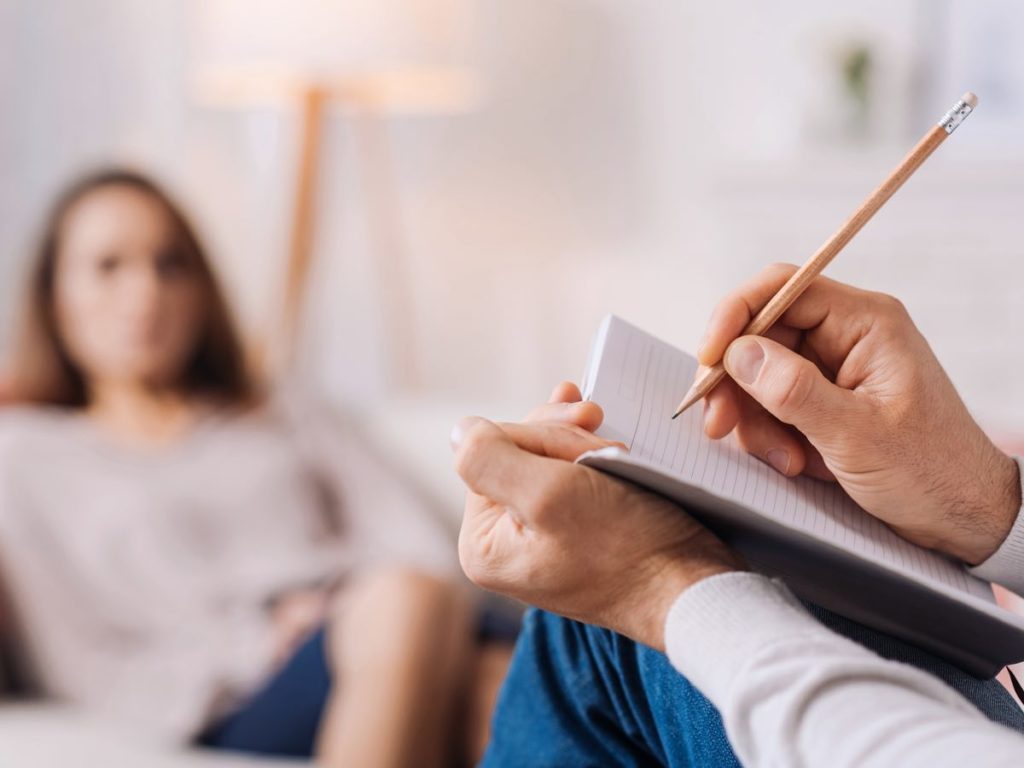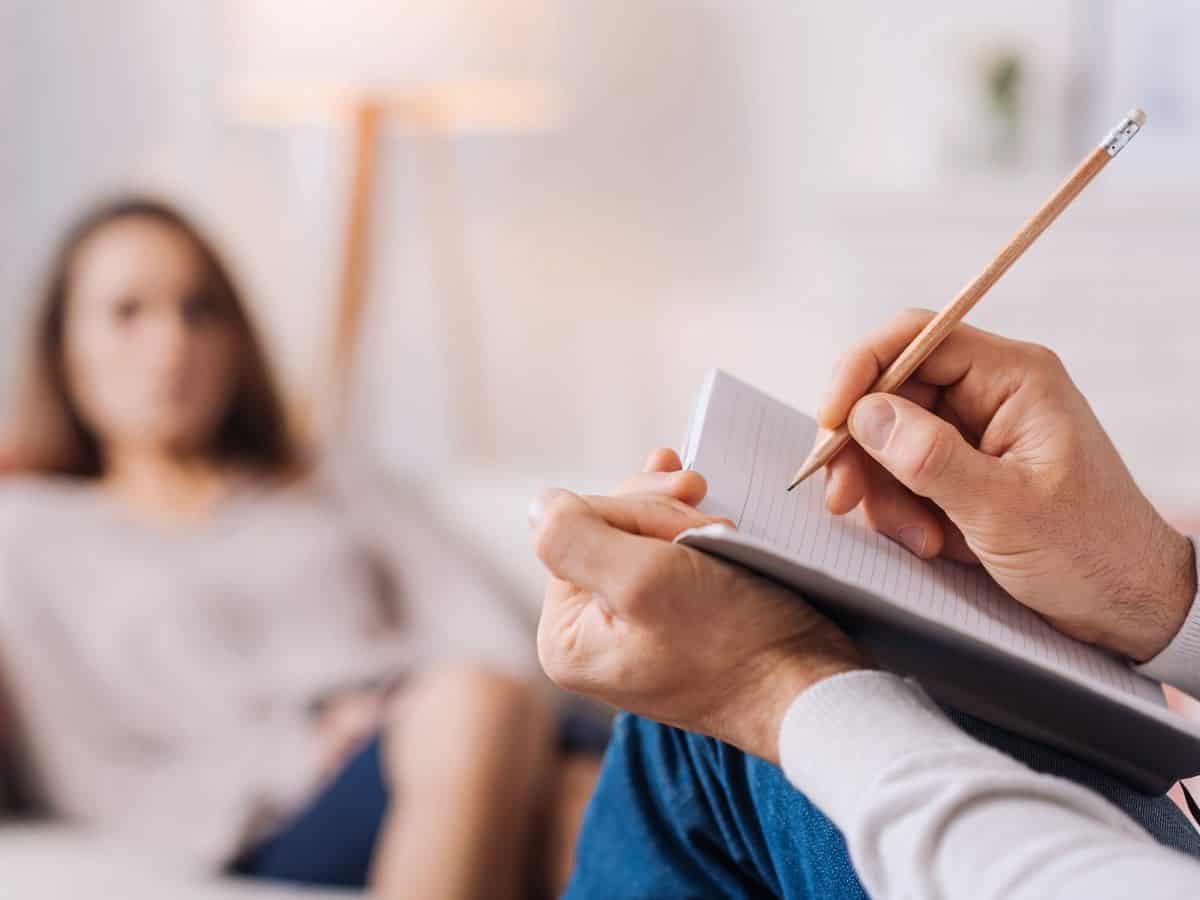 How To Know If Psychology Degree is Right for You Quiz
A psychology degree is right for students who are interested in further understanding human mental processes and behavior. It's ideal for those who would like to work with people after graduation. Having good communication, critical thinking and problem-solving skills are vital for psychology majors.
Based on a report by the American Psychological Association (APA), psychology is the fourth most popular major overall among degree-seeking students.
One of the possible reasons for it is the fact that many quickly assume that a psychology major is easy.
Unfortunately, if you don't have what it takes to successfully complete a psychology program, you might end up one of the 80% of all college students who switch majors at least once before they graduate. Needless to say, it's of utmost importance to determine whether or not a psychology degree is right for you before you take it.
Wondering if majoring in psychology would be a great choice for you?
Take this short quiz:
1. Do you like to help people in need?
2. Do you love giving advice to those who need it?
3. Are you non-judgmental?
4. Can you put up with people talking for a long time?
5. Can you keep a secret for confidentiality?
6. Do you feel comfortable being around people with mental health issues?
7. Do you enjoy conducting research?
8. Do you enjoy analyzing available data and solving problems?
9. Can you communicate very well?
10. Are you very good at dealing with stress?
11. Are you willing to study for long periods of time?
12. Are you considering attending graduate school afterward?
Mostly A's
There is a huge possibility that psychology is the perfect major for you. Having answered a lot of yeses, you have the various qualities and skills students who successfully complete a psychology degree possess, ranging from good communication skills to critical thinking.
It doesn't mean, however, that you should not consider other majors. Before choosing to attend one of the colleges that have sent you an acceptance letter, it's a good idea to explore your other options, too.
Mostly B's
Chances are that another major is something that you should consider going for. Because of having answered a lot of noes, you may not have what it takes to complete a psychology degree.
However, if you still feel like psychology is for you but fear that you may fail to like the major after declaring it, check related or similar majors and see which one would suit you better. Some of your options include sociology, anthropology, human services, occupational therapy, criminology and animal behavior.
Mostly C's
If you have answered a lot of maybes, perhaps it's a good idea to spend more time trying to identify your best skills and the career paths you would like to take. Here's a quick tip: take courses that excite you so that you may have a much better idea of the things that interest you, thus allowing you to pick the most suitable major for you.
Don't let not knowing which major you should opt for discourage you from going to college. After all, it is estimated that 20% to 50% of all first-time, first-year college students are undecided.
Here's a quick video that will help you further in figuring out if a psychology degree is for you.
Is Psychology Hard in College?
Despite the general consensus, psychology is one of the more difficult programs. However, for those who are interested in the human mind and behavior as well as eager to have psychology-related careers, it can be easy and stimulating. A bachelor's in psychology typically takes four years to complete.
The difficulty level of an academic program, which can be quite subjective, is one of the things that can determine whether or not you will succeed in college.
Failure to complete a bachelor's in psychology should be the least of your fears if you are willing to work hard.
Students majoring in psychology agree that there's a lot of reading to do. What's more, there are plenty of assignments to carry out, the majority of which require citing sources and backing up one's arguments. While there are plenty of coursework tasks, lectures and exams, there are also practical works to carry out every now and again.
One of the things that make earning a bachelor's in psychology interesting and worthwhile is that there are literally dozens of majors undergraduate students can choose from. Some of them include:
Abnormal psychology
Behavioral psychology
Child psychology
Clinical psychology
Cognitive psychology
Counseling psychology
Developmental psychology
Educational psychology
Engineering psychology
Experimental psychology
Forensic psychology
General psychology
Geriatric psychology
Health psychology
Human factors psychology
Industrial and organizational psychology
Military psychology
Neuropsychology
Perceptual psychology
Personality psychology
Research psychology
School psychology
Social psychology
Sports psychology
Keep in mind that just because a college or university offers a psychology program doesn't mean right away that it offers all possible psychology majors.
Before you apply to a learning institution or accept the offer to enroll, get in touch with the counselor or the psychology department itself to inquire about the availability of the major you would like to declare.
While a major is a requirement among undergraduate students in order for them to earn a bachelor's degree, it's not mandatory for them to declare a minor.
So, in other words, you can complete your bachelor's in psychology without minoring at all!
However, if the goal is for your job application to be a complete standout, it's a great idea to have at least one minor — the vast majority of undergraduates take one to two minors, while there are some that take three minors. A minor can be something that complements your major.
It can also be something you are interested in.
Although you can pick just about any minor you like, the following are some of those that can help considerably increase your career options after graduation and make your resume competitive, too:
Biology
Business
Childhood studies
Communications
Creative writing
Criminal justice
Data science
English
Foreign languages
Gender studies
Health sciences
Health studies
Homeland security
Human development
Information technology
Marketing
Mathematics
Nutrition
Public policy
Public service
Sociology
Statistics
Are Psychologists in High Demand?
Based on a US Bureau of Labor Statistics (BLS) report, the overall employment for psychologists in the country is projected to grow 8% in a span of 10 years, from 2020 to 2030. This means that the growth rate is as fast as average for all occupations. Each year, about 13,400 openings for psychologists are available.
Many college-bound high schoolers are hesitant to enroll in a psychology program for fear that, because of its popularity, they might have a hard time getting a job after graduation.
Good news: the growth of employment for psychologists is just the same as those for other professionals.
So, in other words, whether you have a bachelor's degree in psychology or something else, you will probably have the same experience when it comes to applying for a job.
But if your grades are high and your resume is competitive, chances are that you will be more sought-after in the workforce than your peers with a psychology or any other related degree.
But the good thing about earning a bachelor's in psychology is that you don't have to stick to being a psychologist — there are plenty of career opportunities in numerous fields available for those with a psychology major!
Many celebrities and other well-known individuals majored in psychology during their college years, which serves as proof that being a bachelor's in psychology holder will not limit your career options.
Just check out these individuals, whose names may ring a bell, with a psychology major:
Gloria Estefan (singer who started as the front of Miami Sound Machine)
Jerry Bruckheimer (film and television producer)
John Ritter (Primetime Emmy Award and Golden Globe Award awardee actor)
Jon Stewart (comedian, writer, producer, director and television host)
Lil Wayne (rapper, singer and songwriter)
Natalie Portman (Israeli-born American actress)
Phil McGraw (television personality and author who is best known as Dr. Phil)
Selma Blair (film and television actress)
Wes Craven (film director, screenwriter and producer)
What Can You Do With a Psychology Degree?
A psychology major allows degree holders to have job titles in related fields. They include therapists, counselors and human resource managers. Many other related careers are available for psychology majors. A master's degree in psychology can open doors for higher-level and higher-paying jobs.
According to data from the National Center for Education Statistics (NCES), of the three million degrees conferred in the US, 6% or 116,500 of them are psychology, making it one of the most popular degrees.
It's not just the number of psychology degrees that's a lot but also the number of jobs available for their holders.
What's so nice about a bachelor's degree in psychology is that you can use it to apply for many different jobs — some are directly related to the major, while others have something to do with it.
This report said that only 27% of all college graduates have jobs in fields that are related to their major or degree. While it's true that plenty of entry-level jobs for individuals with a major in psychology may appear like they have very little to do with the field, a lot of them help hone skills that are vital for many different career possibilities.
The following are some jobs you may apply for armed with a bachelor's in psychology:
Career counselor
Median annual salary: $60,510
Job outlook in 10 years: 11%
You can work at a school or in an organization as a career counselor. As the job title suggests, a career counselor is someone who helps students and adults choose a path to employment.
Human resources specialist
Median annual salary: $62,290
Job outlook in 10 years: 10%
Working as a human resource specialist, you are tasked with recruiting, screening and interviewing job applicants. Needless to say, you are the one who places newly hired workers in jobs appropriate for them.
Social services director
Median annual salary: $50,390
Job outlook in 10 years: 12%
Most social services directors work at no-profit organizations and facilities such as nursing homes and orphanages, where they are responsible for providing and overseeing programs.
Social worker
Median annual salary: $50,390
Job outlook in 10 years: 12%
If a social services director designs and supervises social work activities, a social worker is someone who facilitates them. As a social worker, you are also going to help people cope with and prevent everyday life problems.
Mental health technician
Median annual salary: $36,230
Job outlook in 10 years: 11%
Simply put, as a mental health technician, you are someone who provides care for individuals who have mental illnesses as well as developmental disabilities, usually institutionalized ones.
Sports coach
Median annual salary: $38,970
Job outlook in 10 years: 26%
Everyone knows what a sports coach does: he or she teaches and guides athletes, amateurs and professionals alike. In some instances, a sports coach also scouts athletes.
Parole officer
Median annual salary: $60,250
Job outlook in 10 years: 4%
Working as a parole officer, you are responsible for supervising the rehabilitation of law offenders who have been released from prison. You are also tasked with ensuring that parolees have the support to live outside of prison.
Teacher
Median annual salary: $61,820
Job outlook in 10 years: 8%
You can use your bachelor's degree in psychology to teach high school or college students so that they can obtain all the knowledge and skills they will need in order to enter college or the workforce.
General manager
Median annual salary: $57,700
Job outlook in 10 years: 10%
While the responsibility of a general manager sounds basic, which is to ensure the effective operation of a business or company, he or she carries out many tasks, from overseeing the staff members to managing the budget.
Marketing specialist
Median annual salary: $55,940
Job outlook in 10 years: 10%
Basically, as a marketing specialist, you have to identify ways to attract potential customers and retain current ones through effective marketing and advertising strategies.
What's really nice about a bachelor's degree in psychology is that it can be used as a stepping stone toward a master's degree in psychology or any other discipline. Typically, after majoring in psychology as an undergraduate student, you will have to spend two to three more years at a graduate school in order to earn a master's in psychology.
It may be time-consuming alright, but a master's in psychology can open more doors to higher-paying career options for you. Some of the jobs available for a master's in psychology holders include:
Academic recruiter
Behavioral counselor
Child protection worker
Data analyst
Drug and alcohol specialist
Family services worker
Health project coordinator
Market researcher
Organizational consultant
Project coordinator
Public relations representative
Rehabilitation specialist
Vocational rehabilitation provider
The middle 50% of master's in psychology holders that are employed in the US earn an annual salary between $38,500 and $82,000. The top earners, meanwhile, make up to $113,000 per year.
Best Schools for a Psychology Degree
Some colleges and universities offering good psychology programs include prestigious ones such as Harvard, Stanford and Columbia. There are also various highly ranked public institutions suitable for students who would like to earn a bachelor's in psychology such as UCLA and the University of Michigan – Ann Arbor.
Degree-seeking students who want nothing but the best college experience and the most high-paying and satisfying careers often fill their college list with the finest schools in the land.
If you would like to have the best possible psychology degree, consider going for the best psychology program, too.
Luckily, there are many higher learning institutions revered for their top-notch programs toward a bachelor's in psychology, the majority of which are highly ranked, too. As a matter of fact, chances are that many of them would probably wind up near the top of your college list.
According to US News, the following are the best colleges and universities for psychology in this order:
Harvard University
Stanford University
Columbia University
Yale University
University of California – Los Angeles
University of Pennsylvania
University of Michigan – Ann Arbor
Duke University
University of North Carolina – Chapel Hill
Massachusetts Institute of Technology
New York University
University of Pittsburgh
University of California – San Diego
University of California – Davis
Johns Hopkins University
University of Washington
University of California – San Francisco
University of Minnesota – Twin Cities
University of Texas – Austin
University of California – Berkeley
Northwestern University
Emory University
University of Chicago
Are you an adult learner whose hectic everyday schedule can keep you from being a traditional student?
Don't despair if you would like to earn a psychology degree!
That's because there are lots of accredited online schools for psychology offering legitimate and valuable psychology programs.
Just Before You Enroll in a Psychology Program
Majoring in psychology is right for you if you are interested in figuring out how humans think and behave as well as gearing up for a psychology-related career in the future.
Above, we discussed many of the things every degree-seeking student who would like to earn a bachelor's in psychology has to know before enrolling.
Take your time when figuring out whether or not it's the right major for you in order to have the best possible college experience and, eventually, career.
Read Next: How to Become a Licensed Therapist?

Disclaimer: The views and opinions expressed in this article are those of the authors and do not necessarily represent those of the College Reality Check.