Is Colorado State University-Global Campus a Good School?
It's no secret to many that Colorado State University is a flagship school with a Carnegie R1 classification and high rankings. But does this automatically mean that Colorado State University-Global Campus (CSU Global), which is the first regionally accredited public online school in the US, is worthy of your time and money?
Colorado State University-Global Campus is a good school for adult learners who want to earn degrees in no time through accelerated programs. CSU Global is also ideal for degree-seeking individuals with busy schedules or a different learning style because its bachelor's degree programs are self-paced.
If CSU Global is at the top of your college list, read on.
Related Article: How to choose an online college
Whether you are classified as an adult learner or an incoming freshman student, in this post, you will come across some of the most important things you need to know about CSU Global, the majority of which have something to do with the admissions process, thus allowing you to make an informed decision.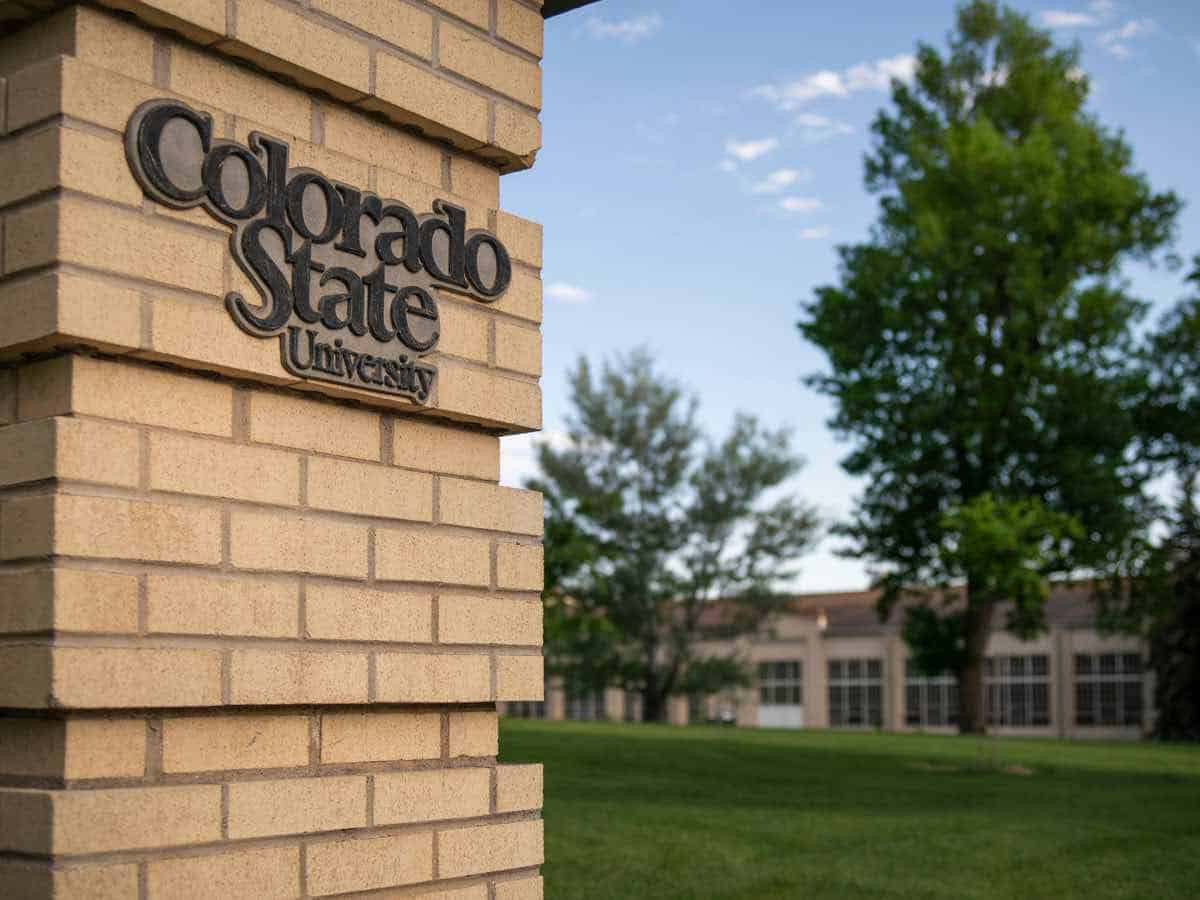 Colorado State University-Global Campus Accreditation
Colorado State University – Global Campus is not a diploma mill. It is accredited by an agency that's recognized by the US Department of Education and the Council for Higher Education Accreditation (CHEA). As a matter of fact, its reaffirmation of accreditation has been granted through 2025 to 2026.
Diploma mills make it so easy to earn a degree. Unfortunately, none of the degrees they confer mean anything.
This is why anyone who is looking to have an online degree must check once or twice or more times, if necessary, that the school they are planning on applying to is not a diploma mill.
Because it is accredited by a legitimate accrediting agency, which is the Higher Learning Commission (HLC), CSU Global is not a diploma mill. While some diploma mills may claim that they are accredited, with quick research, you will learn that their accreditors are made-up — no existing governmental department or non-profit organization recognizes them.
The last time CSU Global was re-accredited by HLC was in 2016 and, as mentioned earlier, has been granted through 2025 to 2026. And in order to make sure that CSU Global maintains a regional accreditation-worthy status, HLC has the online school under provisional monitoring.
One of the many perks that come with CSU Global having regional accreditation is that transferees from other regionally accredited institutions can easily apply earned credits toward their online degree. CSU Global itself says that it is committed to accepting as many transfer credits as possible — we will talk about this matter in a few, so keep reading.
With regional accreditation, adult learners can get their hands on a degree in the shortest amount of time possible.
Colorado State University-Global Campus History
Colorado State University was founded in 1870. Meanwhile, Colorado State University – Global Campus was established only in 2007. It happened when the CSU System Board of Governors granted a $12-million loan for the creation of an online campus. As of this writing, CSU Global has graduated more than 10,000 students.
It was a year after its founding when CSU Global commenced its first term with 208 students. And, in 2009, the institution conferred degrees for the first time — 14 students made up its very first class of graduates.
Prior to 2011, HLC didn't grant CSU Global independent accreditation from Colorado State University.
But independence-related events at CSU Global didn't start and stop there. For instance, in May 2012, the unanimous approval of House Bill 12-1220 allowed the online school to have its own governance, student and faculty member representation on the Board of Governors, and statute separate from the Colorado State University System.
In 2014, state legislation allowed CSU Global to offer full bachelor's degree programs as well as accept first-time, first-year students. And, in the same year, CSU Global launched its competency-based education program in order to reduce cost and time-to-completion for its undergraduate students.
What is Colorado State University – Global Campus Known For?
Colorado State University – Global Campus is known as the very first regionally accredited public online school. It is also known to have the same tuition costs for both in-state and out-of-state students. CSU Global is particularly known for its online Computer Science, Business and Accounting degrees.
It doesn't take a lot to recognize CSU Global — it carries the name of the flagship institution of the Colorado State University System, which also has a Carnegie R1 classification for having very high research activity.
CSU Global specializes in providing education to adult learners and first-time, first-year college students, too.
Some of the most popular majors at CSU Global include:
Business
Human Resources
Computer Science
Information Technology
Accounting
Healthcare Management
Management Sciences and Information Systems
Marketing
Criminal Justice and Law Enforcement Administration
Human Services
Communications
How Much Does It Cost to Attend Colorado State University – Global Campus?
The cost of an online bachelor's degree at Colorado State University – Global Campus is $350 per credit hour. So, in other words, a course, which consists of three credit hours, amounts to $1,050. Meanwhile, the cost of a master's degree at CSU Global is $500 per credit hour, making a three-credit course cost $1,500.
According to an article on Parents, CSU Global is one of the top five most affordable and best online colleges.
True enough, whether you are a resident of Colorado or another state, you will pay $350 per credit hour — there are no such things as in-state and out-of-state tuition rates to keep in mind.
Doing the math, an entire CSU Global bachelor's degree, which consists of a total of 120 credits, costs $42,000.
But it doesn't mean, however, that you are going to spend that much money as a CSU Global student. It can be lower if you are a transferee, and how much lower it's going to be will depend on the number of transfer credits.
Check out this table demonstrating the estimated total cost of a bachelor's degree among transferees:
| | | |
| --- | --- | --- |
| TRANSFER CREDITS | AMOUNT SAVED | REMAINING COST |
| 30 | $10,500 | $31,500 |
| 60 | $21,000 | $21,000 |
| 90 | $31,500 | $10,500 |
Does Colorado State University – Global Campus Accept Financial Aid?
Despite offering low tuition for both in-state and out-of-state undergraduate students, many attendees of Colorado State University – Global Campus still participate in some form of financial aid. At CSU Global, there are scholarships, grants and loans. The school also accepts various alternative credit options.
CSU Global encourages its applicants to fill out the FAFSA in order to determine whether or not they are eligible for federal grants and other forms of financial assistance such as scholarships, loans and work-study.
There are also various institutional aids available at CSU Global, and they fall under these categories:
Academic Excellence Scholarship
Alumni Continuing Education Scholarship
Boundless Opportunity On-The-Horizon Scholarship
Career Enhancement Scholarship
Degree Completion Scholarship
Diversity Advocate Scholarship
CSU Global Mission Scholarship
Fast Track Scholarship
US Military Personnel and Family Scholarship
In order to help students earn a degree within budget, CSU Global offers an assortment of credit options that can further reduce the cost of online education. They are:
Self-study assessment (SSA)
For a period of 16 weeks, students are given the opportunity to learn on their own and as in-depth as they like and pay 75% less than the standard tuition rate. At the end of the session, an exam has to be taken — earning a grade of 70% or higher allows students to earn credits and apply them toward their CSU Global bachelor's degree.
Prior learning assessment (PLA)
At CLSU Global, skills obtained from at least four years of work experience can result in credits. Students who are eligible for PLA are required to submit a professional resume and portfolio, too. However, they must first complete at least three standard classes at CSU Global. Up to 30 credits can be earned by students through PLA.
Credit by exam
Many different types of exams can allow CSU Global students to earn credits. By proving their level of understanding, they can obtain a degree faster and cheaper. Some exam options include Advanced Placement (AP), International Baccalaureate (IB), College Level Examination Program (CLEP), and DANTES Subject Standardized Tests (DSST).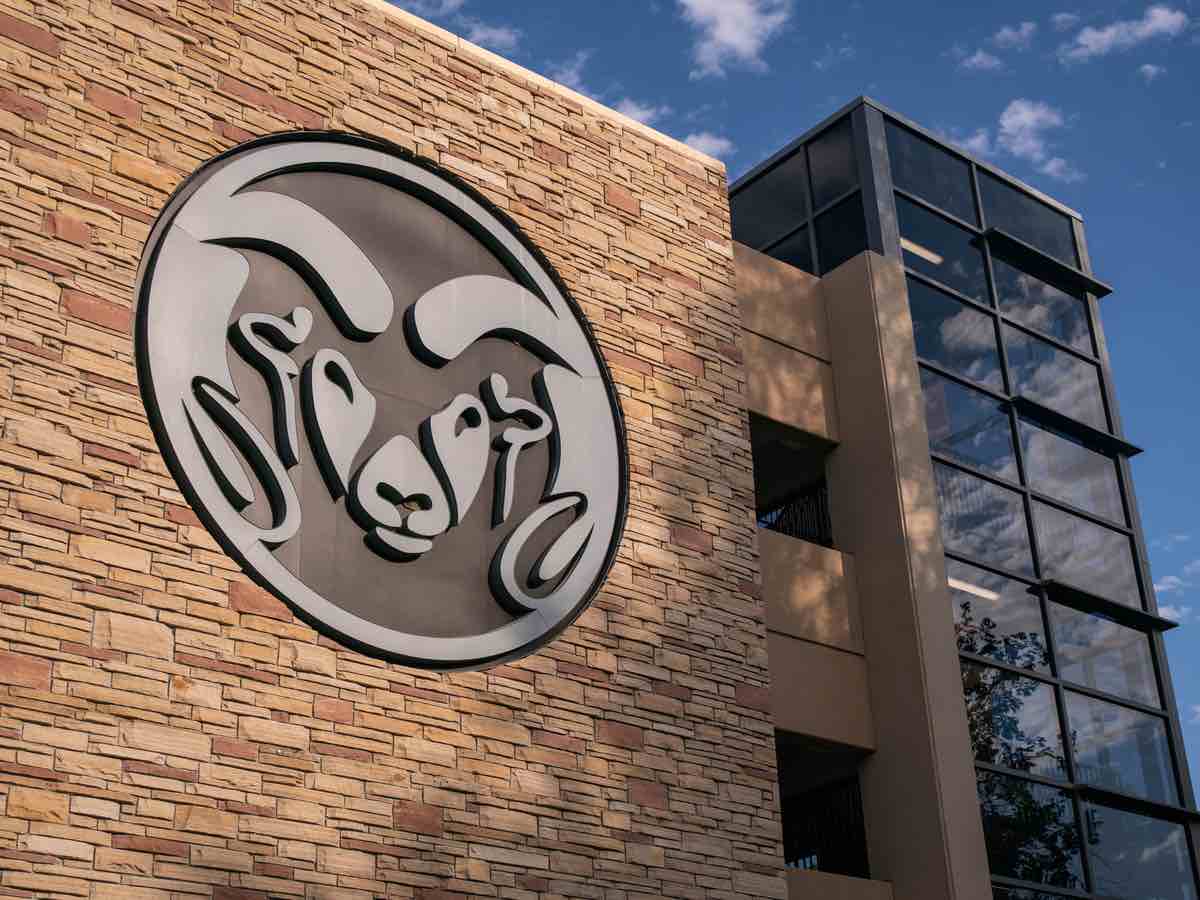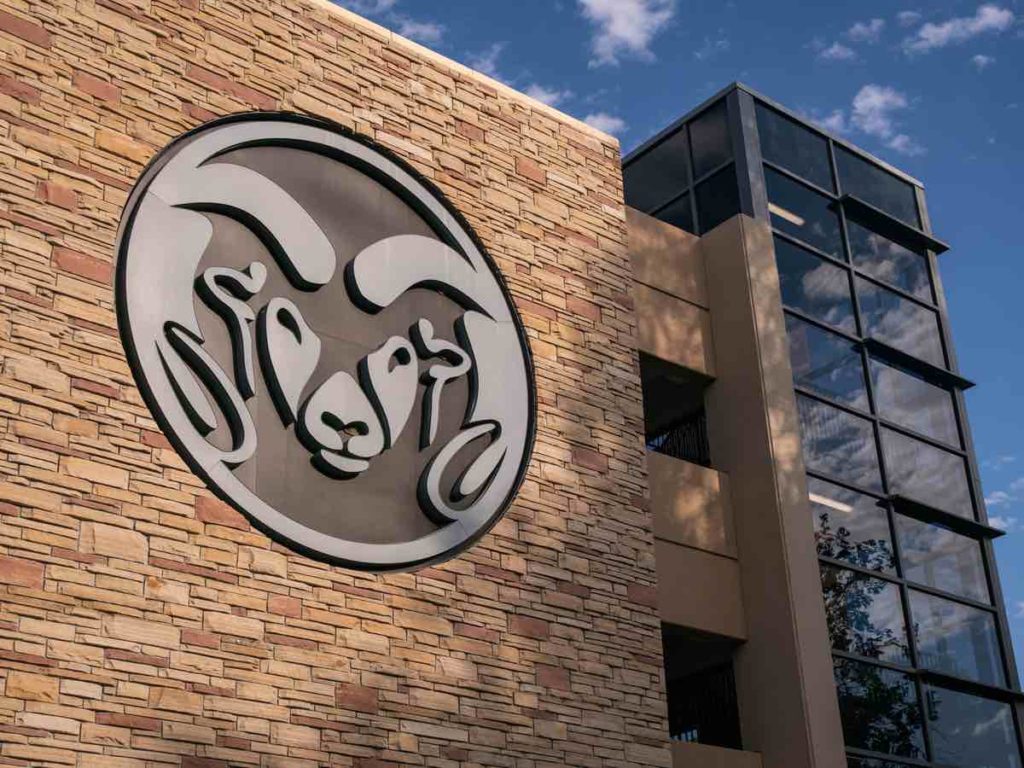 Does Colorado State University – Global Campus Offer Special Benefits for Military Personnel?
Colorado State University – Global Campus has military tuition assistance and special military tuition rates in order to make earning a degree affordable for military personnel. CSU Global also participates in the Forever GI Bill, which provides lifelong benefits to active-duty service members and veterans as well as their dependents.
A tuition discount of 10% is available for active-duty members of the US military with a document clearly identifying active-duty status and also veterans with an honorable discharge.
Reduced tuition is also given to the spouses, children and other dependents of military personnel.
But the special benefits for servicemen and their families offered by CSU Global do not begin and end there. The online school also has tuition guarantee, which gives military personnel the guarantee that student costs will not increase provided that they are enrolled. And, needless to say, they are also eligible to apply for financial aid.
GPA You Need to Get Into Colorado
Unlike many colleges and universities, traditional or online alike, Colorado State University – Global Campus has a published minimum requirement for applying first-time, first-year students: 2.8 or higher. Since rigor of high school academics is considered, CSU Global recalculates all submitted GPAs.
The acceptance rate at CSU Global is 98%, which makes it a least selective learning institution.
It's not uncommon for some online schools to have a minimum high school GPA requirement of 2.0. As a matter of fact, many of them do not have a minimum GPA eligibility requirement.
However, things are different at CSU Global — if you want your application to be considered by the online school's admissions officers, your high school GPA will have to be not less than 2.8. It goes without saying that the higher your GPA, the greater your chances of gaining admission into CSU Global.
Your high school transcript, too, will be evaluated in order to ensure that you meet state recommendations of Higher Education Admission Recommendations (HEAR) rigor.
CSU Global graduate degree program applicants, meanwhile, must have a college GPA of 3.0 at least.
SAT and ACT Requirements
Colorado State University – Global Campus has a test-required admissions policy. So, in other words, it requires its undergraduate applicants to submit their standardized test scores. CSU Global considers applicants with a composite SAT score of at least 980 or with a composite ACT score of at least 18.
Some online schools are test-optional, which means applicants may or may not submit their SAT or ACT scores. Others are test-blind, which means that they don't care at all about standardized test scores.
At CSU Global, applicants must submit their test scores because it's the test-required type of school.
Fortunately for those who are not that happy with their SAT or ACT score, CSU Global does not require very high minimum test scores — it wants a composite SAT or ACT score of at least 980 or 18, respectively. Most colleges and universities require applicants to have a minimum SAT score of 1200 or a minimum ACT score of 30.
Students who are enrolling in CSU Global graduate degree programs are not required to submit standardized test scores, although, as mentioned earlier, their college GPA should be 3.0 or higher.
How Many Transfer Credits Does Colorado State University-Global Campus Accept?
At Colorado State University-Global Campus, a maximum of 90 credit hours can be applied by transferees toward their CSU Global online degree. The said credit hours can include up to 64 credits from an accredited college or university, 60 from accepted non-traditional sources, and prior work or life experience.
Because CSU Global is a regionally accredited institution, transferring credits to and fro it is so much easier.
Got credits from a regionally accredited college and university? Then you will be more than happy to know that as many as 64 of them can be transferred to CSU Global, thereby putting you halfway through your undergraduate degree!
If you have an associate degree from a community college within the Colorado Community College System (CCCS), not only will all of your earned credits be transferred to CSU Global but you may also be eligible for a tuition discount as well as specialized articulations. CCCS has 13 member community colleges across 35 locations across the Centennial State.
How Much Time is Spent Online by CSU Global Students?
An associate enrollment counselor at CSU recommends undergraduate students spend 10 to 15 hours of study time per week for every three-credit course. But since classes at CSU Global are entirely self-paced, attendees have the flexibility to study on their own time.
CSU Global fully understands that the vast majority of adult learners have families, careers and busy schedules. It's for this reason exactly why the online school has designed its classes to be asynchronous.
Besides having no specific time students should log on the web, there are also no deadlines to beat.
This allows students with some of the most hectic schedules to complete their online degree programs at the pace that is practical and applicable to them. At some online schools, while their classes may be asynchronous, students are required to complete their various coursework tasks on or before a deadline.
At CSU Global, learning is completely self-paced — you can take your time as much as you like or breeze through the program as fast as you can. So, in other words, you are in control 100%.
What is the Ranking of Colorado State University – Global Campus?
Colorado State University – Global Campus is #6 in Best Online Bachelor's Programs for Veterans and #13 in Best Online Bachelor's Programs by US News. Meanwhile, the college ranking site ranks CSU Global #30 in Best Online Bachelor's in Business Programs. Many of one online school's graduate programs are ranked, too.
Graduating high school students and professionals who are planning on going back to college should not choose an online school based solely on what college ranking sites say.
Various factors should be taken into account, from the accreditation, cost to the programs offered.
And speaking of programs available, it can be hard to determine whether or not one that is being offered by a particular online school is good without first-hand experience. Well, this is when turning to college rankings can come in handy — you can compare a program with those from other institutions simply by looking at its ranking position.
Besides the ones mentioned earlier, CSU Global (or its offerings) also appears in the rankings of other college ranking sites. Here are some that might help you in your quest to apply to the right online school:
#1 in 25 Best Master's in Forensic Accounting for 2020 (Best Masters Programs)
#1 in the Best Online Bachelor's in Computer Science Programs (The Best Schools)
#4 in 15 Best Online Masters in Business Management (MBA Central)
#4 in Best Online Computer Science Programs of 2022 (Best Colleges)
#4 in Top Accredited Online Accounting Degrees (Discover Business)
#10 in the Best Artificial Intelligence Colleges (Successful Student)
#17 in Best Online Master's in Criminal Justice Programs for Veterans (US News)
#34 in Best Online Master's in Criminal Justice Programs (US News)
Just Before You Apply to CSU Global
Colorado State University-Global Campus is a regionally accredited school, which only means that it's not a diploma mill — the degrees it confers have value and thus can help graduates take their chosen career paths.
It's good for both adult learners because CSU Global accepts as many as 90 transfer credits and has classes that are completely self-paced — no amount of hectic schedules can stop working professionals from earning college degrees. CSU Global also caters to degree-seeking first-time, first-year students, graduate students, and military personnel.
Read Next: Excelsior College Review

Disclaimer: The views and opinions expressed in this article are those of the authors and do not necessarily represent those of the College Reality Check.