Is Communications a Good Degree? Debunking Myths
There is no denying that communications is one of the most popular degrees among college-bound high schoolers. Does this mean you should also major in communications just like everybody else?
Communications is a good degree for students who would like to have jobs centering on connecting with people and providing them with useful information. It's also suited for degree-seeking students who have yet to decide which careers they would like to have but are open to various possibilities.
Before you add communications to your list of potential degrees or completely turn your back on it, keep reading. This article will tell you about some of the most important things you need to know about majoring in communications. By the time you get to the end, you will have a much better idea if it's right for you or something else.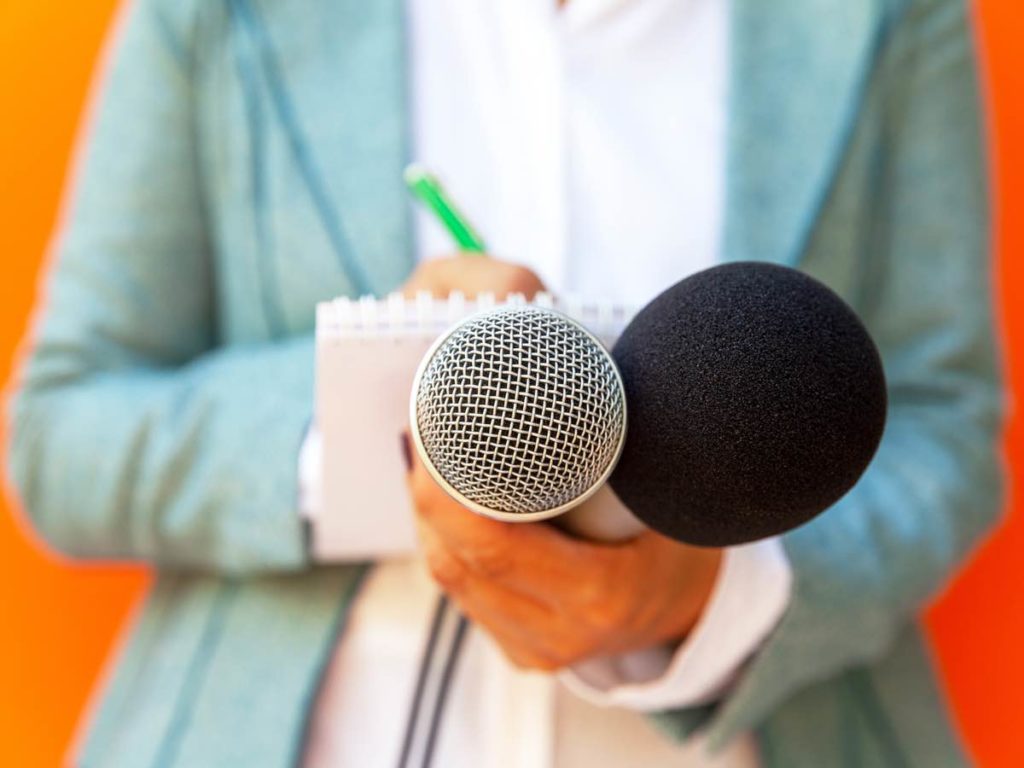 5 Myths About a Degree and Career in Communications
Although communications is a popular degree, many students find it daunting to pursue the academic discipline due to some misconceptions about it. For instance, some degree-seeking individuals assume that communications majors are either jobless or not making enough money as other bachelor's holders.
For the academic year 2019 to 2020, communications was the ninth most popular major. And, in the same academic year, more than 68,000 communications degrees were conferred by US colleges and universities.
It's for this reason why you and many other college-bound teens may be thinking about staying away from it.
Will I be able to land a job knowing that many have communications degrees, too? Will I be able to make a lot of money knowing that communications graduates are a dime a dozen? These and so many other questions may make communications a less appealing degree.
But just before you decide whether or not you should shortlist communications when the time to declare a major nears, let's debunk some of the most common myths or misconceptions about it:
Communications is too easy a degree
It's true that communications is no STEM field. However, it doesn't mean that you will be able to complete the program with very little to no effort.
Just like most other degrees, there will be lots of books to read, coursework to finish and exams to pass. Communications is a broad field of study — you will surely find a major that will challenge you!
And since it's what you do in college rather than which college you attend that really counts, you will have to work really hard if you want your transcript and resume to look impressive.
Most communications majors are jobless
According to data from the US Bureau of Labor Statistics (BLS), employment in occupations requiring a communications degree is projected to grow 14% in a span of 10 years — that's so much faster than the average projected growth for all jobs in the country, which is 7.7% over the same projection timeframe.
BLS says that, as of 2019, there are 2,718,900 employed communications degree holders. Of those, 53% have a bachelor's in communications and 23% have a master's in communications.
Employed graduates don't make as much money
In 2021, the median annual wage for all occupations, says BLS, amounted to $45,760. The median annual wage for media and communication workers, from writers, editors, news anchors to event planners, in the same year was $62,340, which was 27% higher than what most other employed individuals made.
Want to make more money as a communications major? Consider taking your bachelor's to graduate school in order to earn a master's in communications, which can let you make an average of $69,000 per year.
Majoring in communications is just learning how to talk to people
Contrary to popular belief, it's not just talking that communications majors do. In order to earn a communications degree and reap success in a related field, communications graduates must also exhibit creativity and originality as well as demonstrate good leadership, teamwork, critical thinking and problem-solving skills.
Please keep in mind that you don't have to be very good at communicating just to major in communications — if you want to build good communications skills, feel free to declare it as your major and work hard.
All communications majors end up as journalists
Besides journalism, students who would like to become journalists one day may also earn an undergraduate degree in either English or communications. However, it doesn't mean right away that getting your hands on a bachelor's in communications will leave you with no other option but to become a journalist.
What's really nice about majoring in communications is that it can allow you to take on many different careers in various fields and industries after graduation — we will mention some of them in a few, so don't stop reading now!
For more about Communications degree stereotypes read here.
How Do I Know If a Communications Degree is Right for Me?
A communications degree is right for those who are fond of writing and speaking and providing information or assistance to others. It's also suitable for degree-seeking individuals who like using the internet and being on social media. Generally speaking, a communications degree is perfect for people persons.
So, it seems like everyone you know is planning on pursuing a communications degree.
Should you follow suit because communications is popular? Or should you choose it because you know in your heart that communications is the right field of study for you?
If right now you are torn as to whether or not it's right for you, answer the following with a "yes" or "no":
Do you enjoy getting in touch with people and value relationships?
Are you good at writing or speaking or want to develop good communication skills?
Do you have a wide variety of talents and abilities you would like to showcase?
Are you tech-savvy and interested in social media and current events?
Do you like to analyze things and provide solutions to everyday problems?
Are you shy and reserved and would like to become confident, assertive and outgoing?
Do you want a career that centers on creativity and innovation?
Do you absolutely fear or hate math and science courses?
Are you not entirely sure as to which career path to take after graduation?
If you answered "yes" to the majority or all of the questions above, then majoring in communications might make your college a more enjoyable and rewarding experience and your future career satisfying and fulfilling.
Is Communications Hard in College?
Communications is not the hardest degree. However, it's not the easiest degree either. Like students majoring in other disciplines, communications majors also need to put a lot of hard work and commitment into their studies, especially if the goal is to have a highly marketable transcript and resume.
Before anything else, let's get one thing straight: Communications can either be an academic discipline or a major — there are different majors under communications, and one of them is communications.
To paint you a better picture, the following are some of the different communications majors:
Advertising
Broadcasting
Communications
Communication education
Dispute resolution
Electronic and digital media communication
Interpersonal communication
Interpretation and translation
Journalism
Public relations
Technical communication
With the availability of various majors to choose from, the difficulty level of a communications degree can vary — it will depend on your declared major, your interest in the chosen major, the type of learner you are and others.
Communications is a broad discipline of study, which is why choosing the right major makes it possible for you to have a specialization and create a more defined career path. A minor can also be used to complement your major, therefore enabling you to increase your overall expertise and thus have better job opportunities.
But a minor doesn't always have to be related to a major. As a matter of fact, you can choose a minor based on a hobby, interest or passion in life — or just for the sake of pure enjoyment.
In any case, the following are some of the most popular minors among communications majors:
Business
Computer Science
Communication design
Creative writing
English
Foreign language
Graphic design
Journalism
Management
Marketing
Psychology
Sociology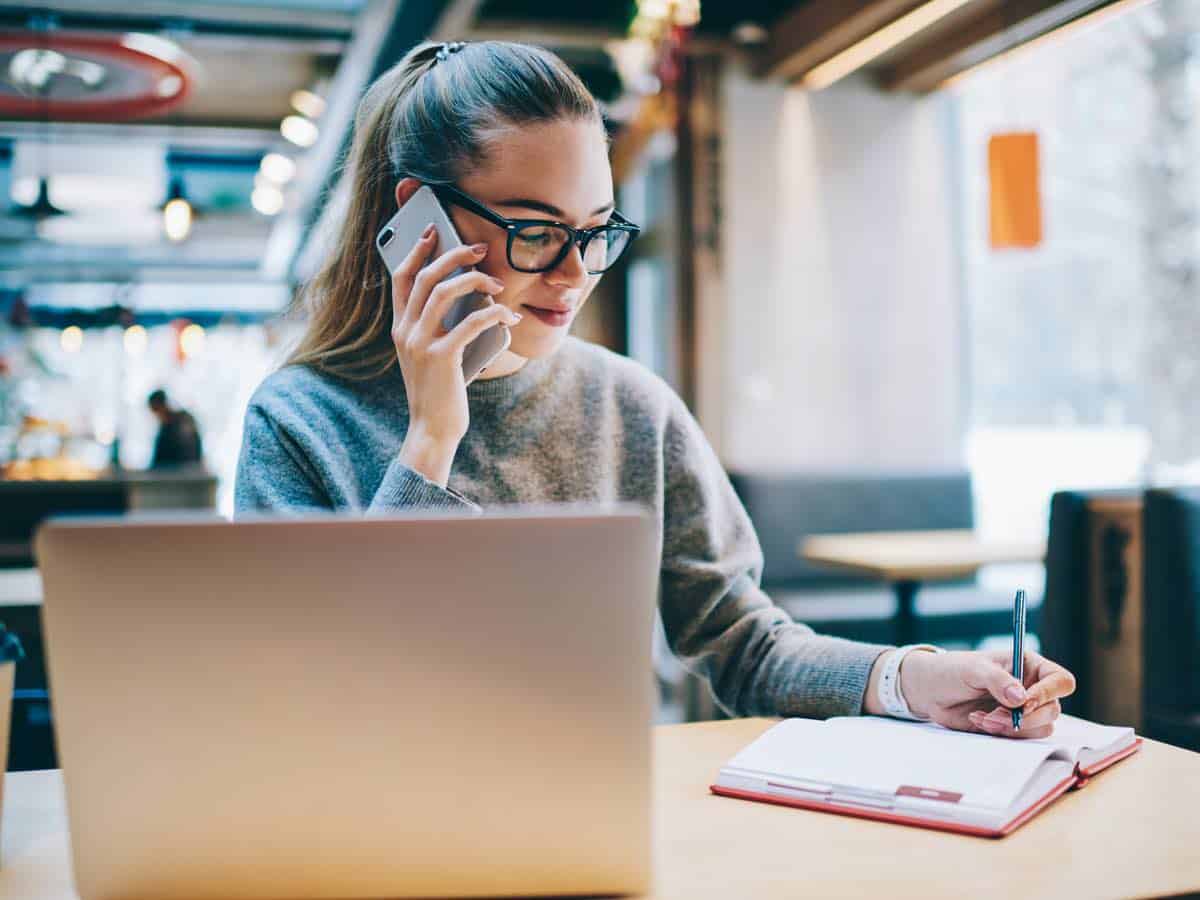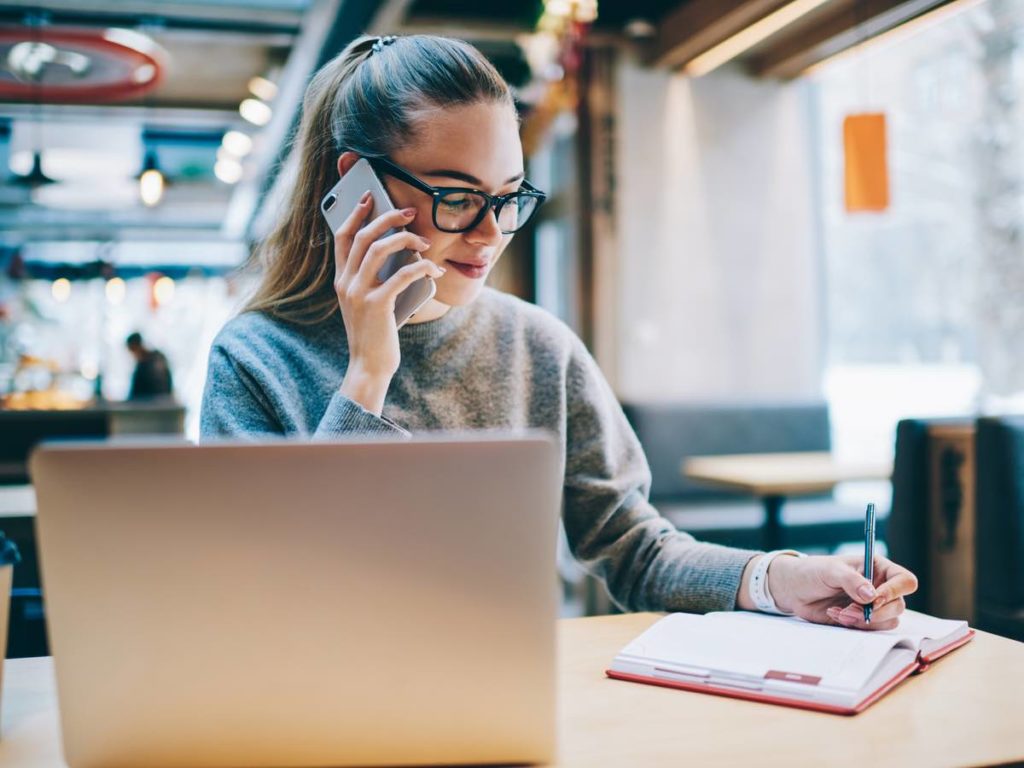 10 Jobs You Can Do With a Communications Degree
A communications degree opens doors for various career opportunities in several different industries. As bachelor's in communications holders gain work experience, their earning potential increases. A master's in communications can help provide access to more competitive and higher-paying jobs.
Since a degree in communications is versatile, graduates who have it can choose from an assortment of career paths to take — the higher the degree level (associate, bachelor's, master's, etc.) the more the options available.
According to a report, around 60% of communications graduates end up having jobs in a related field six to eight months after graduation. The National Association of Colleges and Employers (NACE) says that the average starting salary of a communications major amounts to $48,253.
Related Article: 20 Most Employable Degrees
You can use your bachelor's in communications to apply for jobs such as the following:
Public relations specialist
Median annual salary: $62,800
Job outlook in 10 years: 11%
Working as a public relations specialist, you are tasked with making sure that your client, which could be an individual, business or organization, attains and maintains a positive image.
Event planner
Median annual salary: $49,470
Job outlook in 10 years: 18%
If there is an event, activity or any professional gathering such as a business convention, an event planner springs into action — he or she is responsible for arranging various aspects of the affair in order to make it a success.
Fundraiser
Median annual salary: $60,660
Job outlook in 10 years: 16%
What fundraisers do is that they organize events and campaigns in order to raise money and other donation types for an organization. Typically, they are hired by non-profit organizations, from schools to religious groups.
Social media manager
Median annual salary: $133,380
Job outlook in 10 years: 10%
Someone with a bachelor's in communications and who is internet savvy, too, may consider working as a social media manager, whose primary role is to generate interest in a product or service by designing online programs.
Sales representative
Median annual salary: $62,890
Job outlook in 10 years: 5%
In a nutshell, the responsibility of a sales manager is to sell the products of manufacturers or wholesalers to businesses, governmental agencies and others. It's not unlikely for him or her to travel a lot.
Human resource specialist
Median annual salary: $62,290
Job outlook in 10 years: 10%
Being a human resource specialist, you have to recruit, screen and interview job applicants. In some instances, you may also need to deal with compensation and benefits as well as training and employee relations.
News anchor
Median annual salary: $48,370
Job outlook in 10 years: 6%
Simply put, a news anchor is a journalist who informs the public by reporting news and events happening locally, nationally or internationally. He or she is also sometimes referred to as a news presenter or newscaster.
Managing editor
Median annual salary: $63,350
Job outlook in 10 years: 5%
Employed as a managing editor, you are the chief individual who is tasked with planning, reviewing and revising content for publication. You should handle stress very well as, most of the time, there are tight deadlines to beat.
Writer
Median annual salary: $69,510
Job outlook in 10 years: 9%
Coming up with content for various types of media, from film to magazines — this is what a writer does. It's not unlikely for a writer to be self-employed, being able to work anywhere provided that there is a computer.
Producer
Median annual salary: $79,000
Job outlook in 10 years: 24%
A producer is tasked with making pivotal business and creative decisions about stage, television, film and other media productions. The individual works full time or sometimes over 40 hours per week.
Besides employers looking for talented candidates, you may also take your degree in communications to graduate school in order to earn a master's in communications. Doing so will allow you to advance your career by making you eligible for higher-level job positions that, naturally, have higher pay and more stability.
It can take one to two years to earn a master's in communication — some may need more time, such as up to another year, to complete the program if it requires writing a thesis.
Here are some job opportunities available for master's in communication graduates:
Academic advisor
Admissions director
College professor
Corporate communications specialist
Fundraising manager
Health communication specialist
Human resources manager
Internal communications manager
Learning and development analyst
Market research analyst
Marketing account executive
Marketing consultant
Political campaign manager
Press Secretary
Public relations manager
Sales account executive
Speech writer
Technical communication specialist
Web producer
Famous People Majored in Communications
In order to have an idea of where a communications degree could take you, all you have to do is check out which celebrities and others whose names ring a bell majored in communications in college.
Without any more ado, below you will come across famous people who have a degree in communications:
Oprah Winfrey
Media mogul Winfrey, whose net worth amounts to $2.6 billion, had a full scholarship at Tennessee State University, which is a historically black college and university (HBCU), where she was an undergraduate communications student.
Ellen DeGeneres
The host of the hit daytime variety talk show the Ellen DeGeneres Show, which ran from 2003 to 2022, attended the University of New Orleans where she majored in communications while pursuing her stand-up comedy career.
Matthew McConaughey
Oscar-winning actor McConaughey graduated with a degree in radio, television and film from the College of Communication at the University of Texas. In 2019, he was appointed professor of practice at the Moody College of Communication.
Regina Hall
She became famous for portraying Brenda Meeks in the Scary Movie film series. Before having an acting career, Hall earned a bachelor's in English from Fordham University and a master's in journalism from New York University.
Jerry Seinfeld
He developed (together with Larry David) and also starred in the popular TV sitcom Seinfeld, which ran from 1989 to 1998. Seinfeld graduated with a bachelor's in theater and communications from the City University of New York (CUNY).
Wendy Williams
She's a TV personality who hosted the Wendy Williams Show from 2008 to 2022. In 1986, Williams graduated from Northeastern University, which is #49 in National Universities by US News, with a communications degree.
Best Schools for a Communications Degree
When planning on earning a degree in communications, it's not enough that the right college or university is chosen. Students who would like to enroll in a communications program should also look for institutions offering a good communications major. Most schools offering them are highly ranked by US News.
It's perfectly fine to choose a school based solely on factors such as the cost, financial aid, location, campus life, and retention and graduation rates.
Certain that you would like to major in communications? Then choose a school based on the program offered.
Refrain from assuming that just because an institution is popular or highly ranked means right away that it gives the best communications degree in the land. A school may not be the first choice of many, but it can be the perfect choice for degree-seeking students who want nothing but the best communications program.
Luckily, many of them are highly ranked, too, by US News. Some of those that you might want to add to your college list if you are planning on majoring in communications include:
| | |
| --- | --- |
| INSTITUTION | US NEWS RANKING |
| Massachusetts Institute of Technology | #2 in National Universities |
| Stanford University | #6 in National Universities |
| University of Pennsylvania | #8 in National Universities |
| Northwestern University | #9 in National Universities |
| Brown University | #14 in National Universities |
| Vanderbilt University | #14 in National Universities |
| Cornell University | #17 in National Universities |
| University of California – Los Angeles | #20 in National Universities |
| Emory University | #21 in National Universities |
| University of California – Berkeley | #22 in National Universities |
| University of Michigan – Ann Arbor | #23 in National Universities |
| University of Southern California | #27 in National Universities |
| New York University | #28 in National Universities |
| University of California – Santa Barbara | #28 in National Universities |
| University of North Carolina – Chapel Hill | #28 in National Universities |
| Wake Forest University | #28 in National Universities |
| University of California – San Diego | #34 in National Universities |
| University of Texas at Austin | #38 in National Universities |
| Boston University | #42 in National Universities |
| Tulane University | #42 in National Universities |
Just Before You Enroll in a Communications Program
Communications is a degree that's not only popular but also one of the not-so-difficult options out there. However, it doesn't mean right away that you should go for it just because it seems like a safe choice.
Whether you are entering college undecided or just want to ensure college success, make sure that you take your time before deciding that a degree in communications is right for you. Feel free to use all the pieces of information above while weighing the pros and cons before you come up with a verdict.
Read Next: Is English a Good Degree?

Disclaimer: The views and opinions expressed in this article are those of the authors and do not necessarily represent those of the College Reality Check.