Is Drexel Online a Good School?
In 2019, Drexel University earned a Carnegie R1 designation, which makes it the third top-tier research institution in Philadelphia. The private research university in the heart of the Cradle of Liberty has an online campus: Drexel Online. Should you attend it if you are an adult learner who wants to earn an accredited degree?
Drexel Online is a good school mainly because the curricula of its online programs are the same curricula as the programs of its home university, Drexel University. It's a regionally accredited school that offers tuition discounts to partner community college students/graduates and military personnel.
Related Article: Best online colleges
Continue reading if you are thinking about applying to Drexel Online via its website — we will tackle many of the things you need to know about the online school, thus allowing you to decide whether or not it's right for you.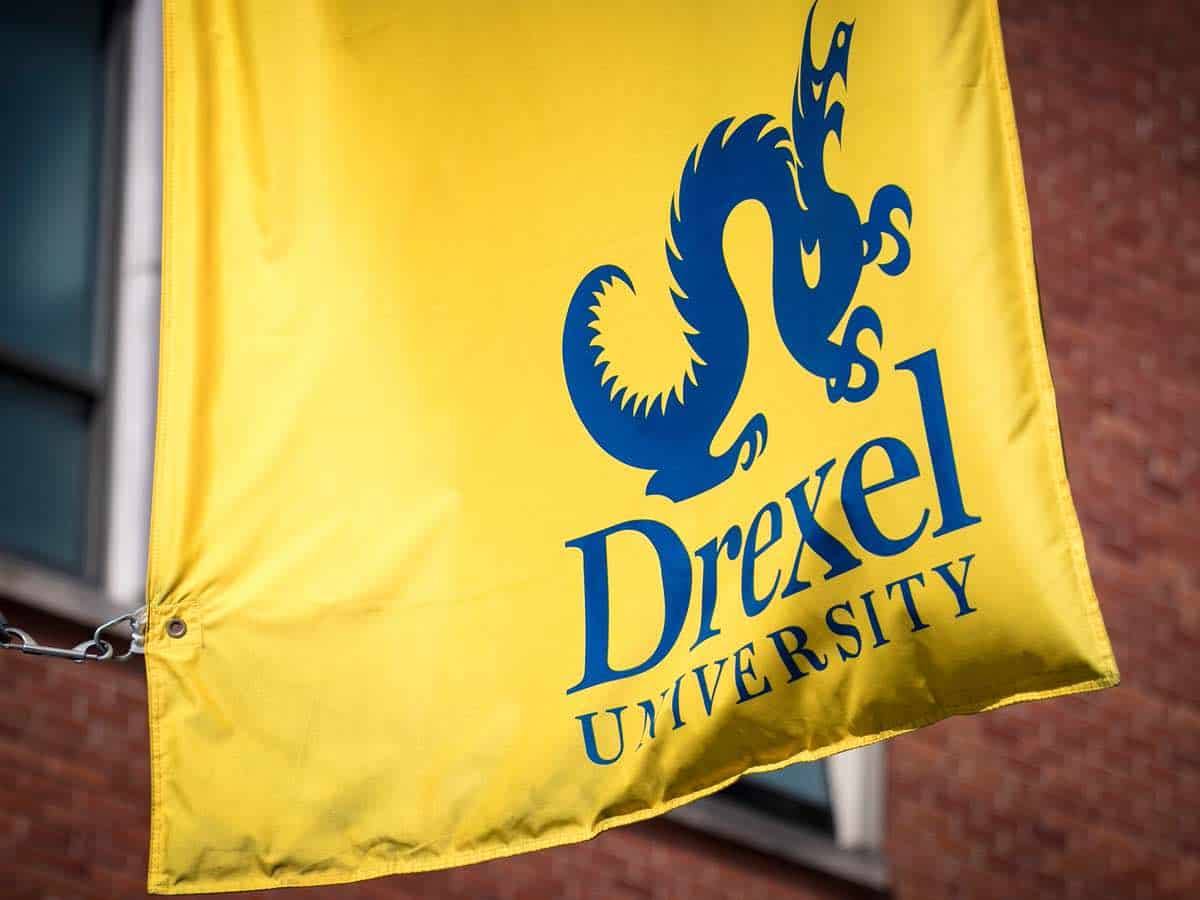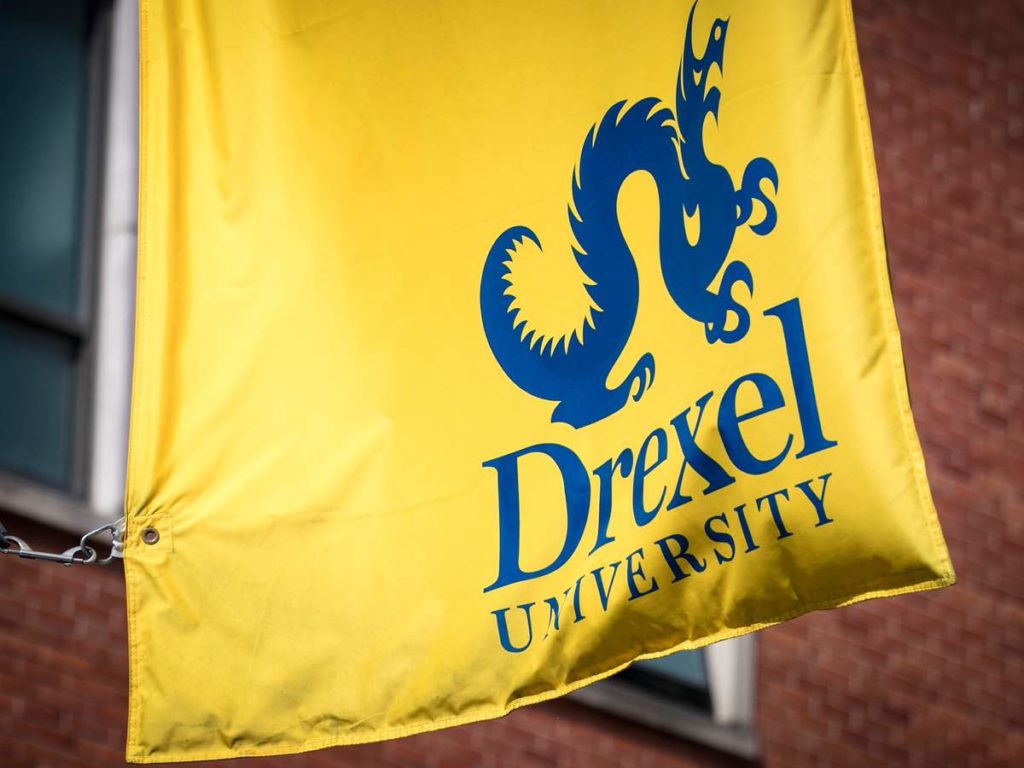 Is Drexel Online Accredited
Drexel Online is affiliated with a fully-accredited university. Students of Drexel Online earn the same degrees as those who are attending Drexel University. Many degree programs offered by Drexel Online also have programmatic accreditations from recognized accreditors.
Nothing can be more convenient than a degree you can earn while in the comfort of your home.
Unfortunately, many online degrees are fake degrees, particularly those coming from diploma mills — online companies or organizations claiming to be accredited higher learning institutions when they are clearly not.
Drexel Online, just like Drexel University, is fully accredited after undergoing rigorous peer review by an accrediting agency that's recognized not only by the Council for Higher Education Accreditation (CHEA) but also by the US Department of Education: Middle States Commission on Higher Education (MSCHE).
Founded way back in 1887, MSCHE reviews and accredits colleges and universities in the Mid-Atlantic region. To date, it has accredited almost 600 schools, none of which are diploma mills.
It goes without saying that a Drexel Online degree has value and is accepted and respected by employers.
Got credits from a regionally accredited institution and planning on attending Drexel Online? Then chances are that the majority, if not all, of your previously earned credits can be applied toward your online degree.
In a few, we will talk about transferring credits to Drexel Online — so don't stop reading!
History of Drexel Online
Drexel University was founded in 1891, making it one of the oldest private universities in the US. Meanwhile, Drexel Online was founded in 2007. However, it was back in 1996 when Drexel University first launched a fully online degree program through what was known as Drexel e-Learning.
Like most online schools associated with physical colleges and universities, Drexel Online started as an innovative educational option at Drexel University.
In 1990, Drexel University received funding from the Sloan Foundation — only 10 schools were awarded.
This resulted in the private research university exploring the online learning realm, which, in 1996, led to Drexel University becoming the first-ever university in the US to have a fully online degree (MS in Information Systems). After a while, the institution created a hybrid MS in Nursing Leadership, which eventually became fully online, too.
As of this writing, Drexel Online offers more than 150 online degree and certificate programs, all of which have the same fully-accredited curricula as their on-campus counterparts.
What's more, Drexel Online students receive the same diploma and transcript as Drexel University students.
What is Drexel Online Known For?
Drexel Online is primarily known for being the online campus of one of the three universities in Philadelphia with a Carnegie R1 designation, which is Drexel University. It is also known as one of the more competitive online schools in the US, with an acceptance rate of 77%, making it a somewhat selective institution.
One of the things associated with Drexel University is a large alumni network — since its founding, the Philadelphia, Pennsylvania-based school has graduated over 100,000 alumni.
As a Drexel Online student, you automatically become a part of this large network of students and graduates.
Drexel Online is known for its healthcare-related programs, which is why a handful of its Nursing degrees are highly ranked — we will discuss other ranked programs offered by Drexel Online in a few.
Some of the most popular majors at Drexel Online include:
Nursing
Business
Marketing
Accounting
Mechanical Engineering
Management Sciences and Information Systems
Bioengineering and Biomedical Engineering
Computer Science
Biology
Psychology
How Much Does It Cost to Attend Drexel Online?
The cost of attending Drexel Online is cheaper for students, alumni members, employees, board members and immediate family members at partner community colleges in Philadelphia as a result of a 40% discount on tuition. For instance, they will pay $530 per credit hour instead of the usual $883 per credit hour.
Because Drexel Online is a private institution operating on the web, there are no such things as in-state and out-of-state tuition costs — everybody pays the same tuition no matter the residence.
But those who have credits or a full associate degree from partner community colleges can enjoy a 40% discount.
Tuition at Drexel Online can vary from one undergraduate degree program to the next. This means that the discounted tuition rate can vary from student to student, too. The majority of online bachelor's degree programs at Drexel Online amount to a discounted rate of $530 per credit hour.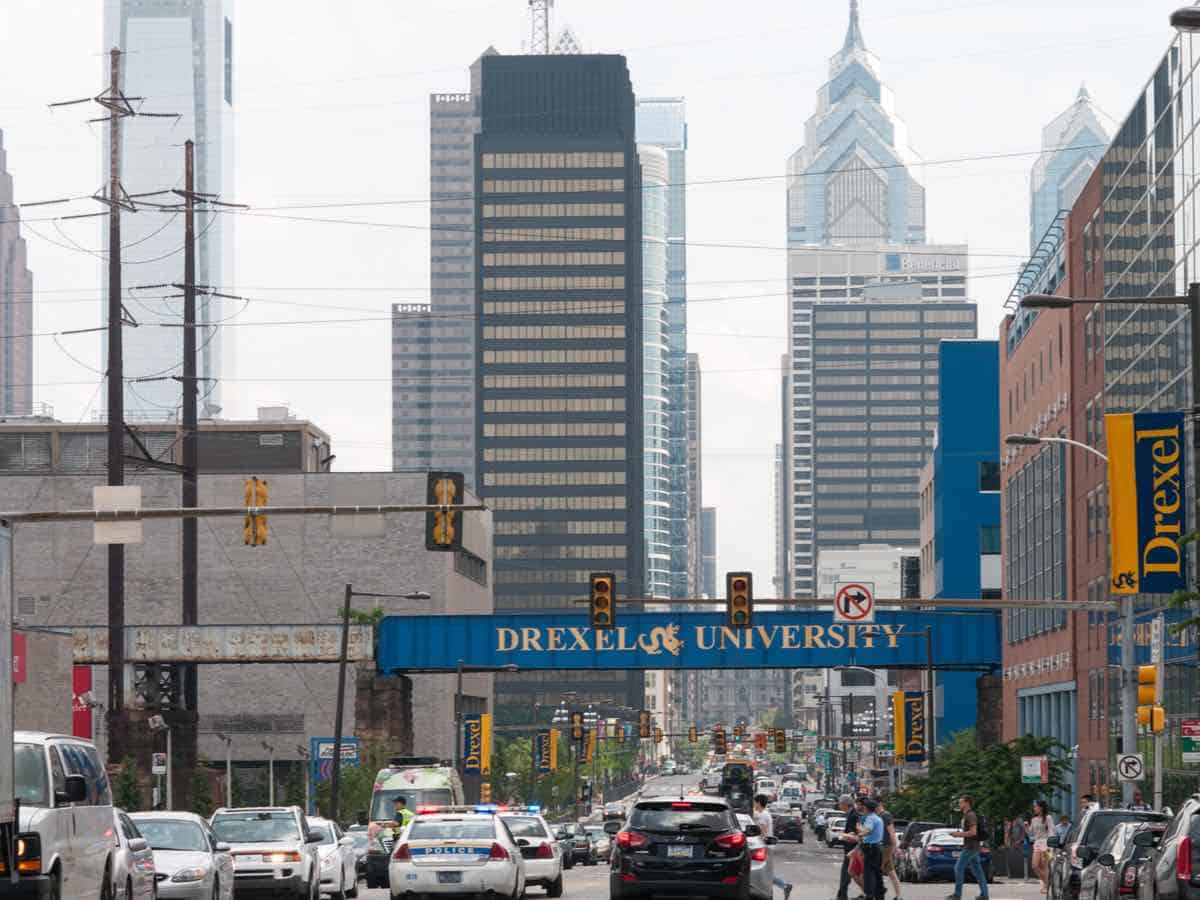 Does Drexel Online Accept Financial Aid?
Drexel Online provides financial assistance to eligible students in the form of grants, loans, work-study and scholarships, including various institutional and private ones. Prospective and current Drexel Online students can apply for financial aid by filling out the FAFSA and the CSS Profile (prospective students only).
According to Drexel Online itself, applicants who want to be considered eligible for assistance should complete — using the school code 003256 — and submit the FAFSA as soon as they possibly can.
Besides federal grants and loans, Drexel Online students may also obtain federal aid through work-study.
The first step students applying for a work-study position should take is to check out the available job positions on the Federal Work-Study Positions. They should then contact the individual listed in the posting of the position they are eligible to apply for so that an interview may be scheduled.
Undergraduate students at Drexel University may apply for an assortment of institutional and private scholarships, ranging from merit-based ones, special interests, to the participation and association kinds, such as:
A Better Chance Scholarship
Army ROTC
Drexel Athletic Scholarships
Drexel Distinguished Service Scholarship
Drexel Global Scholar Program
Drexel Legacy Scholarship
Drexel Liberty Scholars
Drexel Merit Scholarship
Drexel Performing Arts Scholarships
Eagles Fly for Leukemia Scholarship
Intel Science and Engineering Fair
Maguire Scholars College Program
Materials Summer Institute Scholarship
Navy ROTC
Westphal Portfolio Scholarship
Drexel Online for Military Personnel
Drexel Online helps make a college degree more accessible to military personnel and their family members through a 10% to 40% discount on tuition costs. Eligible veterans, meanwhile, may be able to attend Drexel Online with zero tuition through the Yellow Ribbon Program, which was established in 2008.
The service and sacrifices of military personnel are recognized and appreciated by Drexel Online.
It's exactly due to this why the online school offers various benefits and programs to servicemen and servicewomen, as well as their spouses, kids and dependents, in order for them to be able to advance their education for less.
Reduced tuition, for instance, allows active-duty military personnel, veterans and their immediate families, including their parents, to enjoy a tuition reduction of 10% to 40%. Doing the math and taking into account the $530-per-credit-hour rate, they will have to pay anywhere from $318 to $477 per credit hour only.
Some other military personnel benefits available at Drexel Online include:
Montgomery GI Bill (Chapter 30)
Post 9/11 GI Bill (Chapter 33)
PA National Guard Educational Assistance Program (EAP)
What GPA Do You Need to Get Into Drexel Online?
While Drexel University has a published minimum high school GPA for first-time, first-year applicants to meet, Drexel Online, on the other hand, has none. It's not uncommon for many online schools to require applicants to have a minimum GPA of 2.0 or 3.0 in order for their applications to be considered.
Like its physical counterpart, Drexel Online has a holistic admissions policy.
This means that its admissions officers will consider many different factors, academic and non-academic alike, when evaluating applications. Needless to say, it's not just an applicant's GPA that they will check out.
As mentioned earlier, Drexel Online doesn't say which minimum high school GPA applicants should have in order for them to get an acceptance letter from the online school. But, as a general rule of thumb, the higher the GPA, the better the admissions chances. Having a strong overall application is much better.
Unlike Drexel University which accepts the Common App and Coalition App, Drexel Online requires students who are interested to attend it to apply directly to the institution through its online portal.
It's also via its online portal that application materials are submitted — high school transcripts, letter of recommendation, personal essay, resume and test scores. And speaking of test scores, we will talk about this very important admissions-related matter immediately after this topic — so keep reading!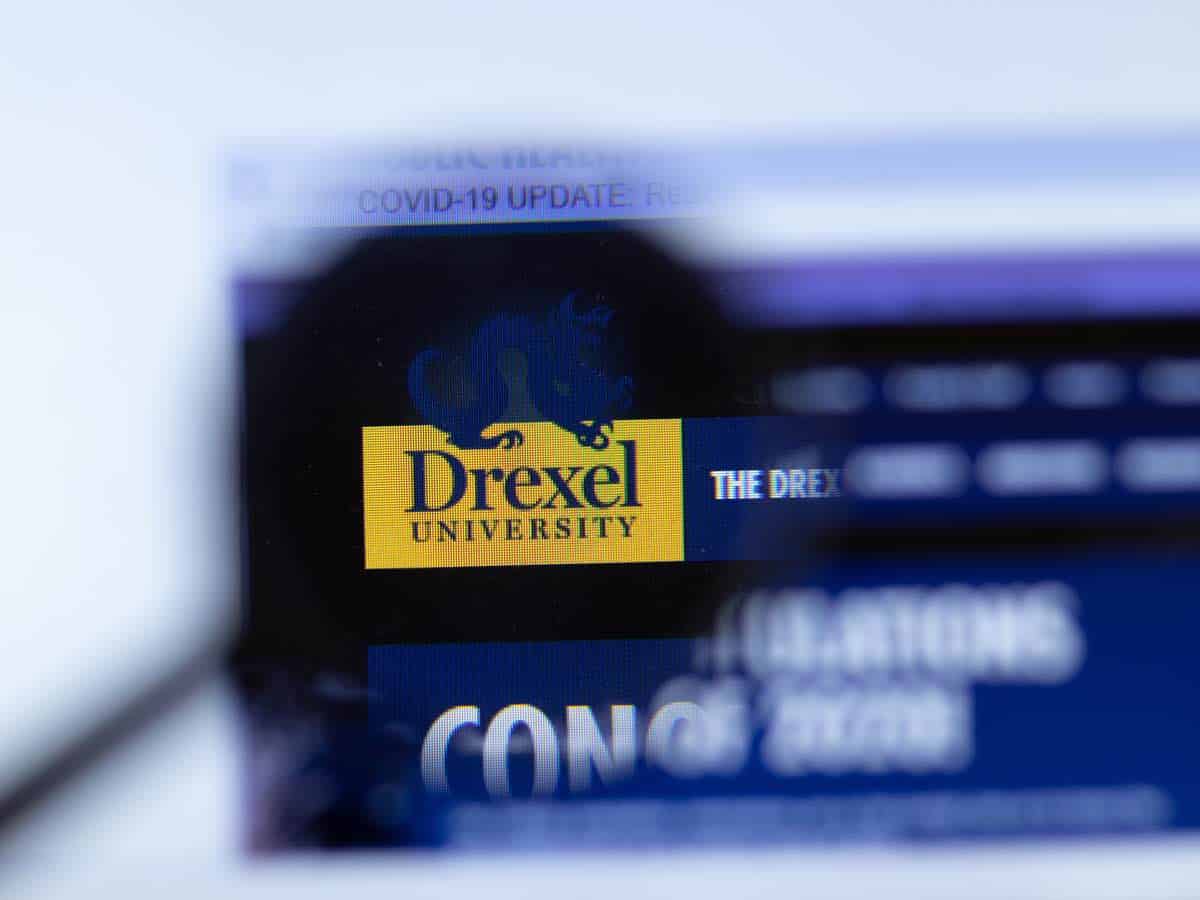 Does Drexel Online Require SAT or ACT?
Just like Drexel University, Drexel Online has a test-required admissions policy. This means that first-time, first-year applicants are required to submit their standardized test scores. Drexel Online requires international students and those who wish to apply for graduate degrees to submit certain test scores.
While it's true that Drexel Online takes into account SAT or ACT scores in the admissions process, it does not have a published minimum composite standardized test score requirement.
The average test scores of admitted students, however, can give one an idea of which scores work.
For the academic year 2021 to 2022, for instance, the middle 50% of freshman students at Drexel Online have a composite SAT score ranging anywhere from 1210 to 1400. On the other hand, the middle 50% of freshmen accepted into Drexel Online in the same year have a composite ACT score ranging anywhere from 26 to 32.
Because Drexel Online, unlike many online schools, doesn't have an acceptance rate of 100%, having a standardized test score that's closer to the higher end of the range may increase your admissions chances.
How Many Transfer Credits Does Drexel Online Accept?
The number of previously earned credits that can be transferred to Drexel Online will depend on the online degree program one is applying to and the grades of the courses from which the credits were earned. Typically, anywhere from 60 to 90 credits from nationally accredited colleges and universities can be accepted.
Planning on transferring to Drexel Online from a two- or four-year academic institution and wondering whether or not your credits will be honored by the online school?
Before you do that, check that your previous college or university has regional accreditation.
Since Drexel Online is regionally accredited, it will only accept transfer credits from other regionally accredited schools. But it doesn't mean that all credits can be used toward one's chosen Drexel Online degree program — there is a limit to the total number of credits that can be transferred by transferees.
The number of transferable credits can vary from program to program, too. For instance, a maximum of 60 credits can be applied toward a BS in Education degree, while as many as 90 credits can be applied toward a BS in Psychology degree.
What are Online Classes Like at Drexel Online?
Most Drexel Online classes are asynchronous, which means that students do not have to go online at specific times of the week. Live classes and coursework materials are accessed using Drexel Online's very own learning platform, Blackboard. At Drexel Online, the quarter system is used rather than the semester system.
Because adult learners are a priority, Drexel Online has designed the majority of its classes to be asynchronous.
As a result of this, students can attend to their lessons at a time they find convenient and practical. However, similar to many online schools, various coursework tasks have to be submitted on or before a deadline.
Each quarter at Drexel Online is 10 weeks long, followed by a week of exams that can come in many formats — open book, multiple choice, timed, etc. Many exams are asynchronous, too. However, your online professors will provide you with a time period during which you can take them.
Drexel Online professors expect students to spend two to three hours of study per credit outside of lecture times.
Drexel Online Rankings
Various undergraduate and graduate degree programs offered by Drexel Online are highly ranked by US News. For instance, it's #13 in Best Online Bachelor's in Business Programs. Meanwhile, it's #2 in Best Online Master's in Nursing Education Programs and #6 in Best Online Master's in Engineering Management Programs.
For 2022, US News checked out more than 1,200 degree programs available at regionally accredited institutions offering them mostly or fully online.
Some of the programs the popular college ranking site evaluated are those from Drexel Online.
Among all institutions surveyed, Drexel Online is the one that's ranked #80 in Best Online Bachelor's Programs. According to US News itself, highly ranked online programs have strong traditional academic foundations as well as excel at educating distance or adult learners while offering robust career and financial support, too.
Earlier, we talked about some of the many educational benefits Drexel Online offers military personnel students. Because of them, it isn't surprising why the online school is #49 in Best Online Bachelor's Programs for Veterans.
Two Drexel Online undergraduate degree programs are US News-ranked: Business (#13) and Psychology (#18).
The majority of US News rankings Drexel Online got involve its graduate degree programs. Besides the ones we already mentioned above, let's take a look at some of the most highly ranked ones:
#7 in Best Online Master's in Nursing Administration Programs
#8 in Best Online Family Nurse Practitioner Master's Programs
#10 in Best Online Master's in Computer Information Technology Programs for Veterans
#11 in Best Online Master's in Industrial Engineering Programs
#12 in Best Online Finance MBA Programs
#16 in Best Online Master's in Nursing Programs for Veterans
#18 in Best Online Master's in Computer Information Technology Programs
#24 in Best Online General Management MBA Programs
#26 in Best Online Master's in Engineering Programs for Veterans
Just Before You Apply to Drexel Online
Drexel Online is affiliated with a highly ranked private research university with a Carnegie R1 designation — this alone makes the online school good for degree-seeking high school graduates, working professionals, busy parents, and military personnel and their dependents.
And because it offers the same programs and confers the same diploma as Drexel University, having a degree that employers won't respect and accept should be the least of your worries.
Read Next: Is Colorado State University-Global Campus a Good School?

Disclaimer: The views and opinions expressed in this article are those of the authors and do not necessarily represent those of the College Reality Check.