Is Louisiana State University a Good School?
When considering schools, most people look first to the flagship universities of each state, and those who are fans of college sports will often consider Louisiana State University as one of their top choices. But is it worth the hype? Is Louisiana State University a good school to attend, and if so, who for?
Louisiana State University is a fantastic school for athletes, actors, and researchers. It is consistently ranked highly for its football program, theatre program with professional contacts, and research programs for both domestic and international students. Though it struggles with a "party school" reputation, LSU offers a dedicated staff and a wide program variety.
Here's what you need to know about LSU's academics, national and international rankings, and student life.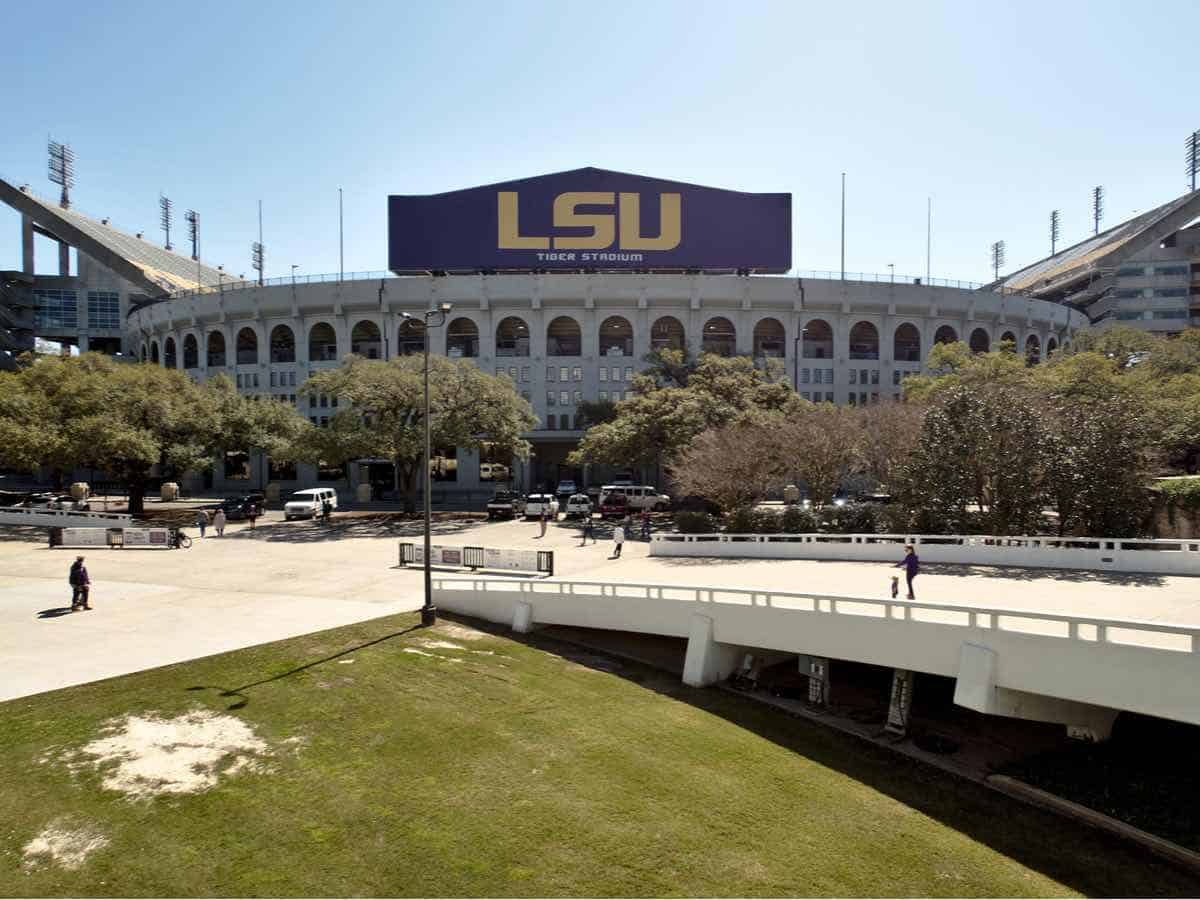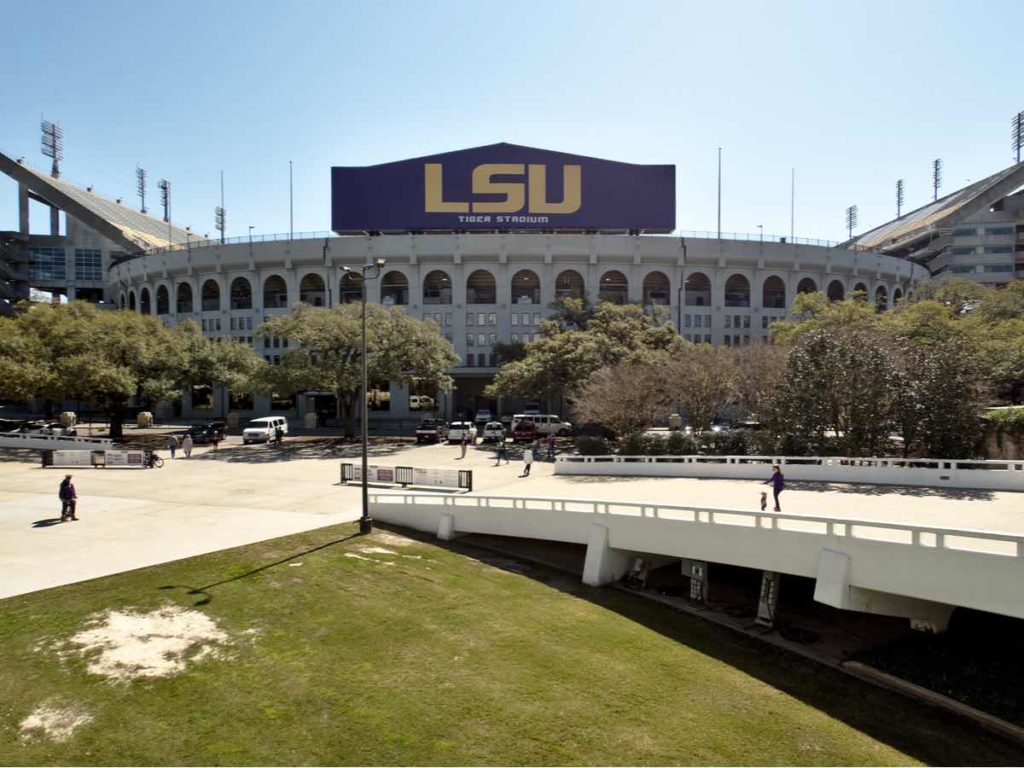 Academics at Louisiana State University
LSU offers more than 330 unique programs, both majors and minors as well as graduate certificates, in a wide variety of subjects from agricultural studies and business to the arts. They have programs available on-campus as well as online.
They cover degrees from Bachelors up to Masters. The school is also one of only eight universities with its own schools for law, dental, medical, and veterinary programs, as well as an elite MBA program and the Ogden Honors College.
Despite the university's size, the classes are quite small and personal, allowing for a small university feels with the benefits of a large university's funding and offerings.
According to some reports, up to 91% of students interviewed would recommend this school to others, with many stating that they greatly appreciated the one-on-one time and genuine investment the professors had in their learning.
The cost of attendance varies depending on whether or not a student lives in Louisiana and whether they choose to live on campus. The total cost (including housing and a meal plan) for their undergraduate programs is between $24,768 and $41,445 per year of attendance.
The school does offer a wide variety of financial aid options to their students, including scholarships.
Louisiana State University Rankings
LSU suffered a major blow to their national ranking in 2021 when widespread sexual assault allegations, mismanaged by the staff, cost former President F. King Alexander his position.
It was not helped by the arrival of the pandemic, which had a detrimental effect on many major universities' enrollment and academic rates.
Still, the school is one of the highest-rated in its area of Baton Rouge, Louisiana.
Nationally, it ranks 279th for Times Higher Education and 172nd for US News. Niche lists LSU as the third-best college for athletics in the United States and gives the school an overall grade of A-.
Their research programs include efforts by their environmental teams on coastal land loss, and the effects of climate change as well as by their energy teams looking for more ecologically-friendly solutions in the Gulf Coast area. Additionally, their agriculture and wildlife teams look to enhance the experiences of the agricultural industry to make them more sustainable.
They have offered massive advances in research into:
Alzheimer's Disease
Cancer
Coastal preservation
Energy crises
Nutrition
It has middling ranges of international students at about 6% of its total population (roughly 28,700 students). The school ranks at around 144th for the most popular institution for international students. The majority of its appeal comes from the productivity of its research programs and the student life offered. There are students from more than 49 different countries represented on their campus.
However, it is worth noting that LSU does not currently offer scholarships for international students.
Who Is Louisiana State University Good For?
Louisiana State University is an excellent school for student-athletes, particularly football players.
They consistently rank highly among athletic schools and positions, and their various athletic teams are highly competitive. They rank second for men's baseball programs, in the top 1% of the country, and 31st for men's football.
Additionally, and perhaps surprisingly, the school has a fantastic theater program. Their School of Theatre scored the number two spot on OnStage's list of the best B.A. Theatre programs in 2018-19.
Its Swine Palace, the nonprofit theatre company associated with the School of Theatre, offers a unique affiliate Equity theatre experience that provides students with access to industry professional contacts and learning.
They also have fantastic research and engineering programs, as well as a landscape architecture program that scored the number one spot in America's Best Architecture and Design Schools in 2019.
They also rank highly for programs for veterans, consistently appearing in lists of the top 100 schools for veterans in the United States.
Is Louisiana State University a Party School?
According to many previous students, LSU is very much, if not, a party school. Having consistently ranked either first or near the top of the best party schools in America from multiple outlets, only occasionally beaten out by Harvard, LSU has actually struggled with being known as a school with a massive scene for parties and students who study the least while drinking the most.
The school has, understandably, tried to distance itself from those claims and become better known for its academic and athletic programs.
This has led to their advertising focusing on their popularity with international students and their ranking across various sports. However, they've had only limited success with this and are still regarded as a rather infamously party-hard institution.
Conclusion
LSU may not be the absolute highest-ranking institution, but it does hold its own very well against its competition of Ivy League schools and other flagship universities. Through sincerely dedicated staff, historied programs with a long track record of success, and a constant goal to improve, LSU has been able to offer its students a quality learning experience since its inception in 1860.
If you are an athlete (particularly a football player), an actor, or entering into a research-heavy program of study, you should consider LSU among your top options. With excellent academics and an active student body, you're likely to get not only a great experience in your studies but in your overall college life.

Disclaimer: The views and opinions expressed in this article are those of the authors and do not necessarily represent those of the College Reality Check.